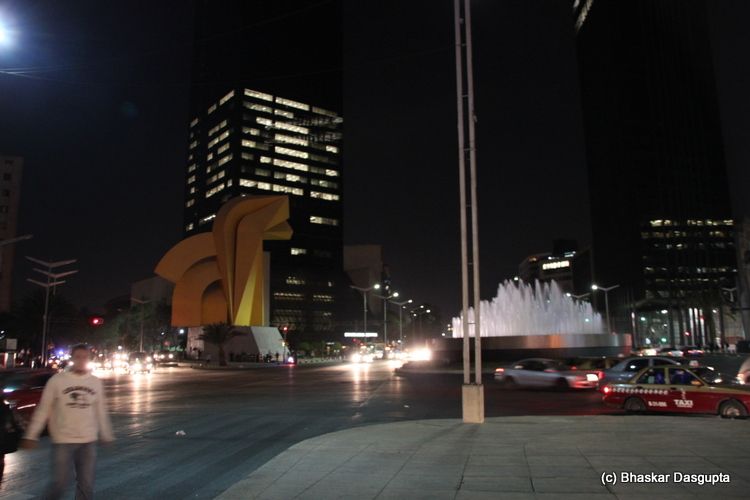 I walk on from the Museum of Revolution, that's an interesting sculpture.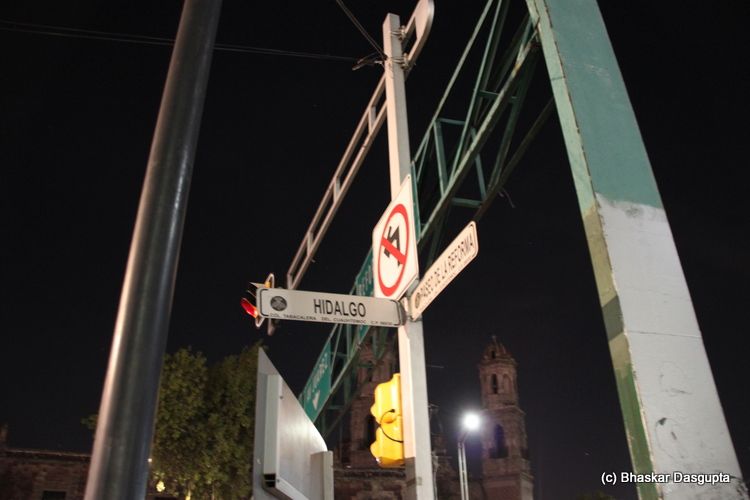 I reach the Hidalgo intersection.
On the left is the ex Convent of de San Hipolito while on the right is the Inglesia San Judas Tadeo Church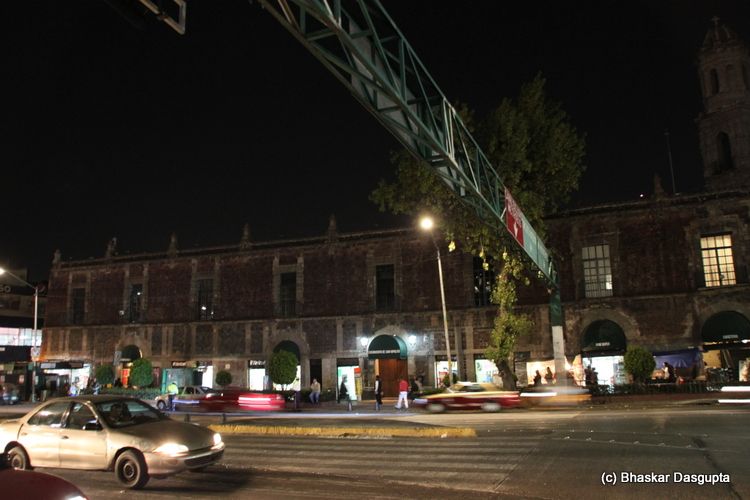 Its now a celebration hall.
I walk down the church after crossing the street, no mean feat…bloody traffic
even at this late hour, it was full of worshippers.
I sat down for a bit and felt peace, it is a nice place, very calm. Simple. But I was curious about St. Judas. I got seriously confused with Judas Iscariot. Only now that I figured out that he was somebody else, called as Judas Thaddeus.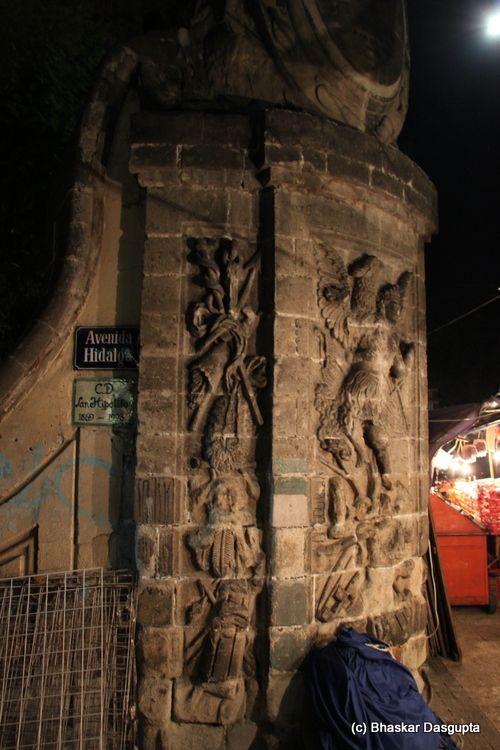 I come out and notice these absolutely beautiful carvings on the front.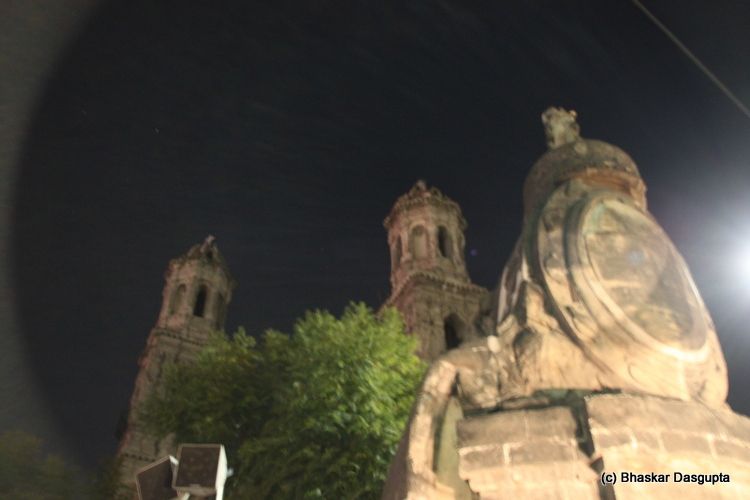 light flaring on the steeples.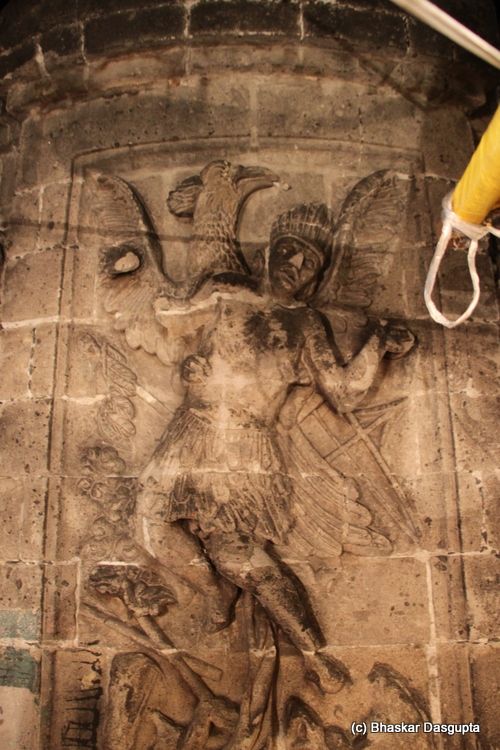 this is extraordinary carving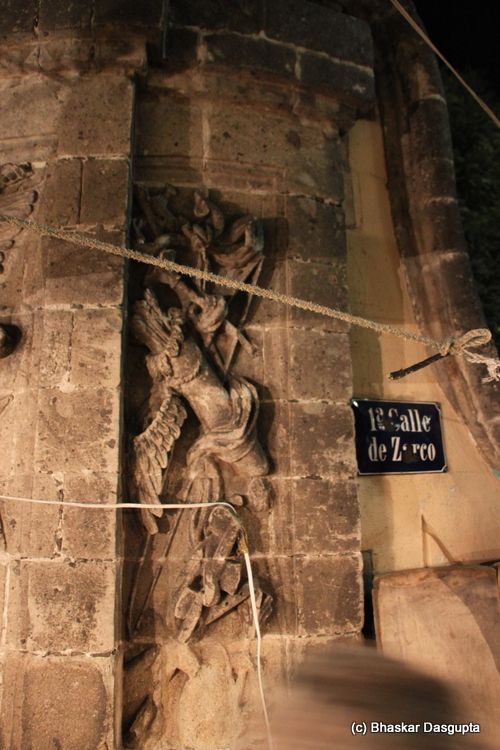 unfortunately not well maintained…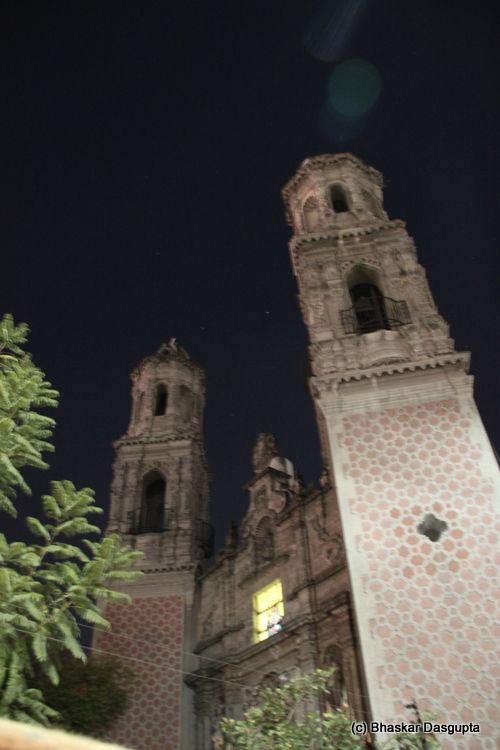 taking another peek at the steeple
move to the side…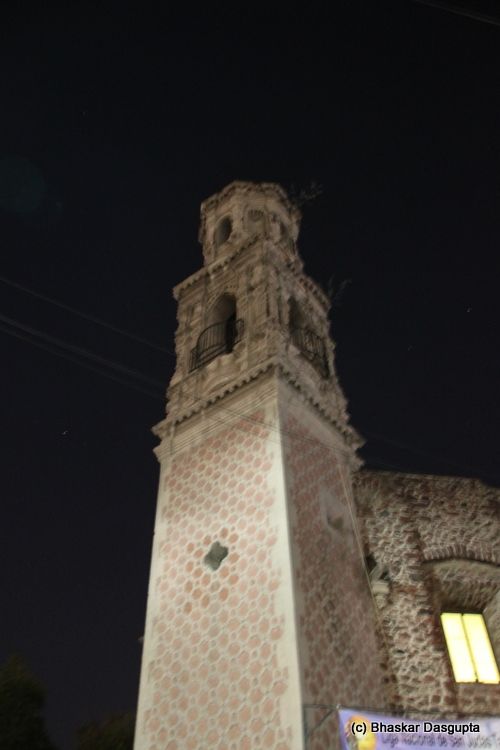 the towers are covered with what looks like tiles.
By this time, I am dead tired, it was a very long walk, about 6kms or so, and i had to walk back now, so headed back.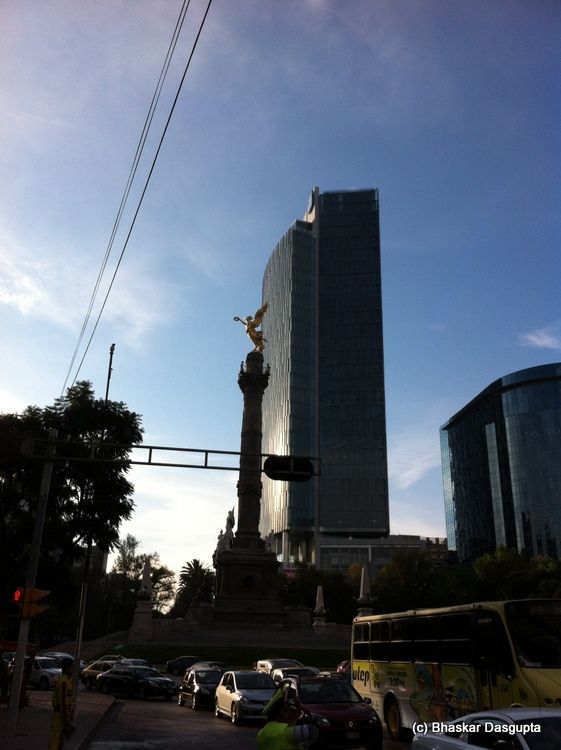 next day heading to work, there's the angel
another view of the city
Damn witches, leaving their vehicles parked willy nilly all over the place.