So finished work and then grabbed my camera..view of the mountains
and the buildings
and i head out of the room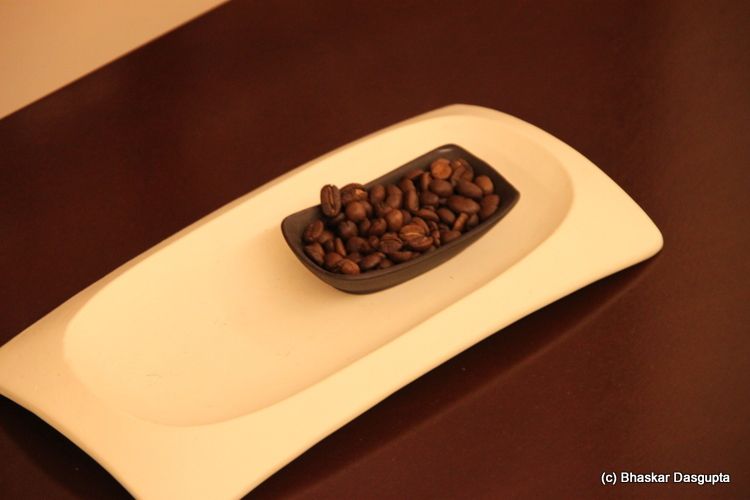 a little bowl of coffee beans…in front of the lift. what for?
a little home away from home?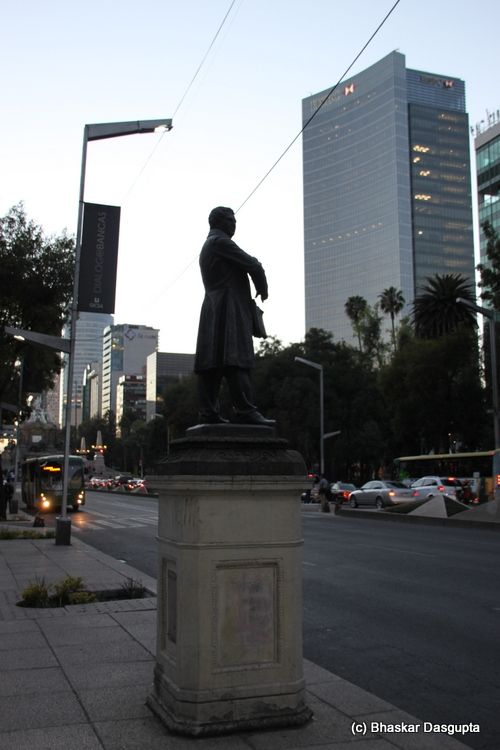 the entire avenue is lined by these rather squashed statues…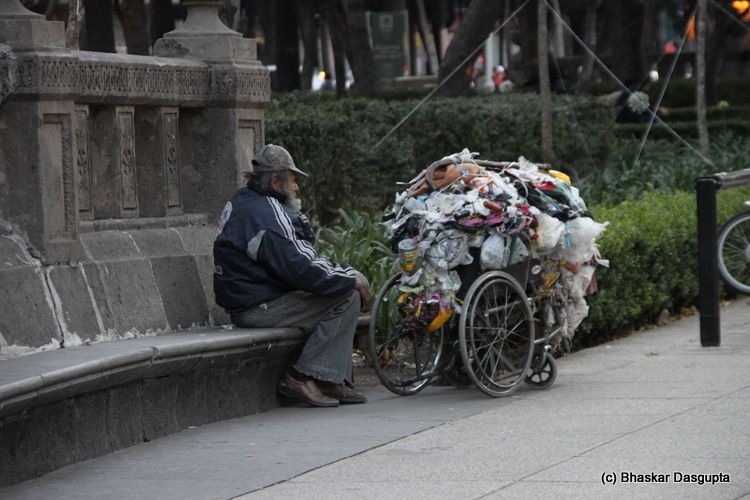 a homeless chap with his worldly belongings on a wheelchair. Sad.
it was surprising to see the number of people homeless in this area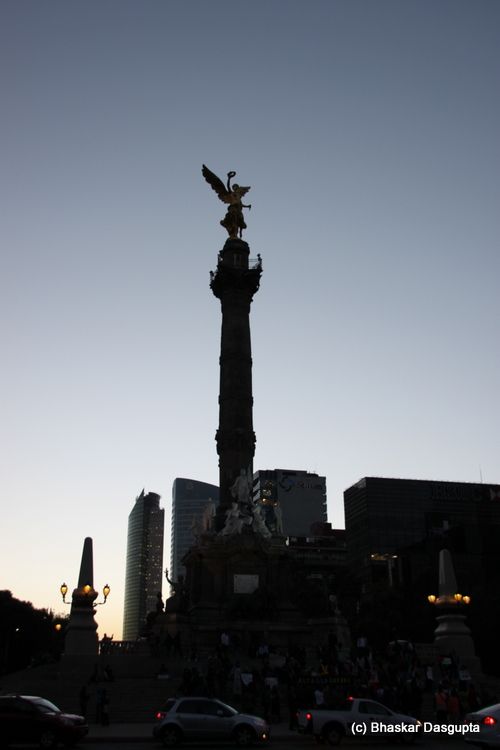 I reach the angel of Independence
nice statue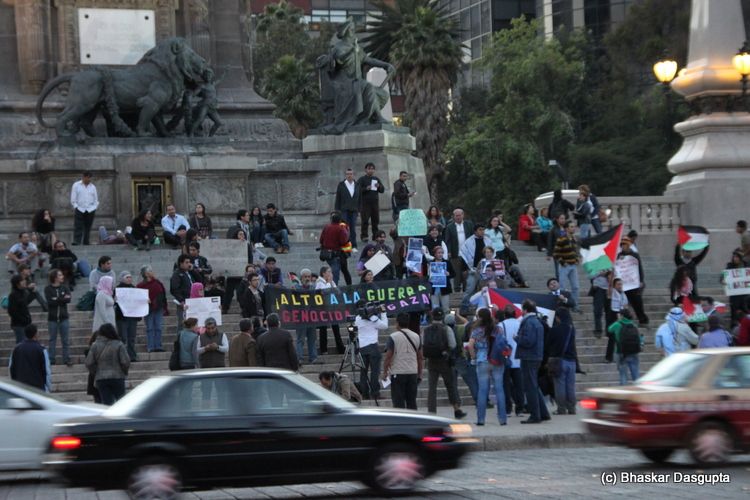 there is a demonstration of some sorts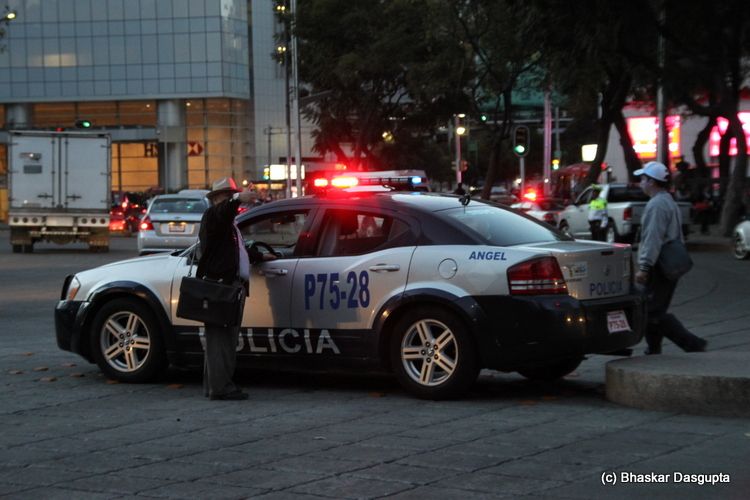 and the obligatory police car
ah! Gaza. I must have known.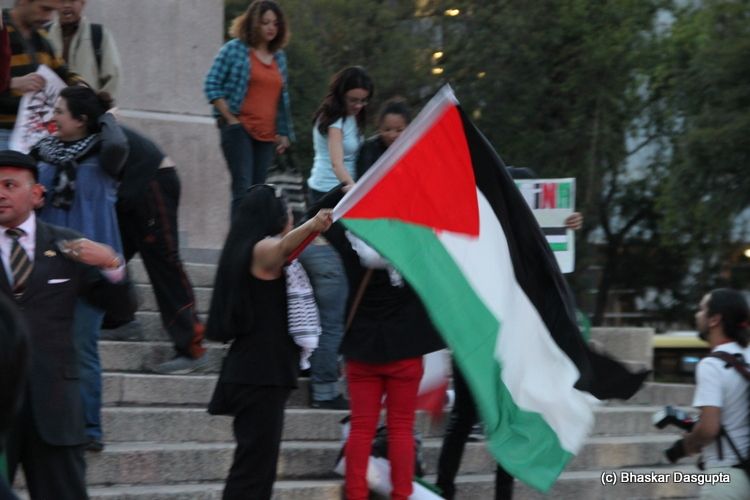 nice looking ladies…waving the Palestinian flag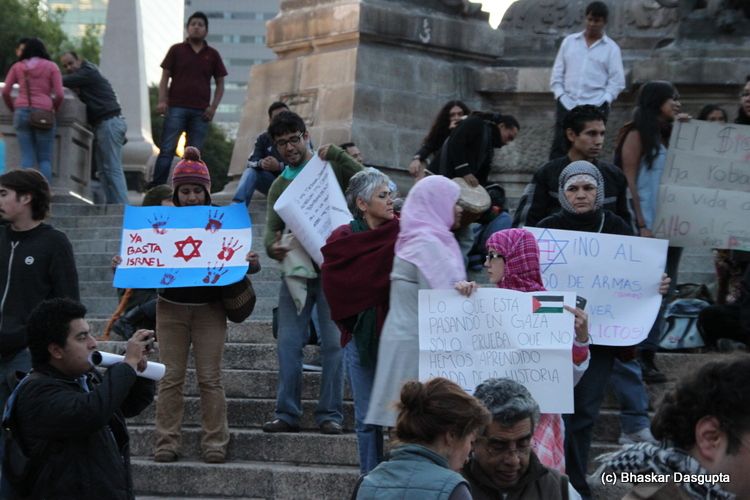 And there it was, the star of david, Ya Basta Israel…with bloody arms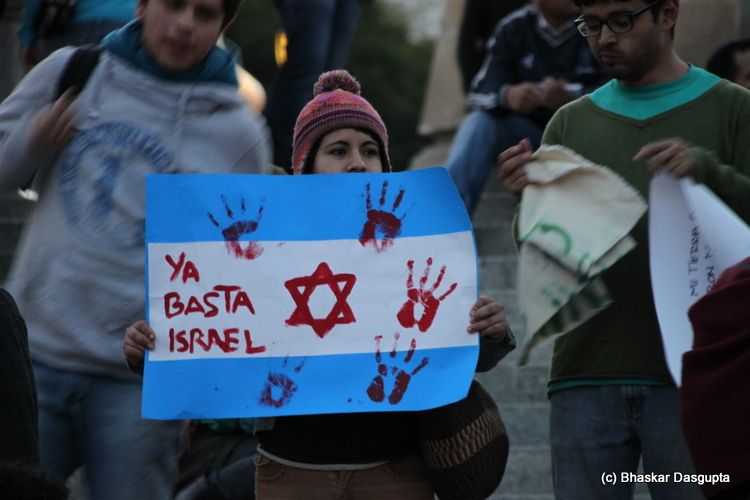 nicely done
and heh, the swastika is the wrong one…wrong direction and the fact that they are associating with Nazism immediately plonked this entire exercise into the amusement category. Morons.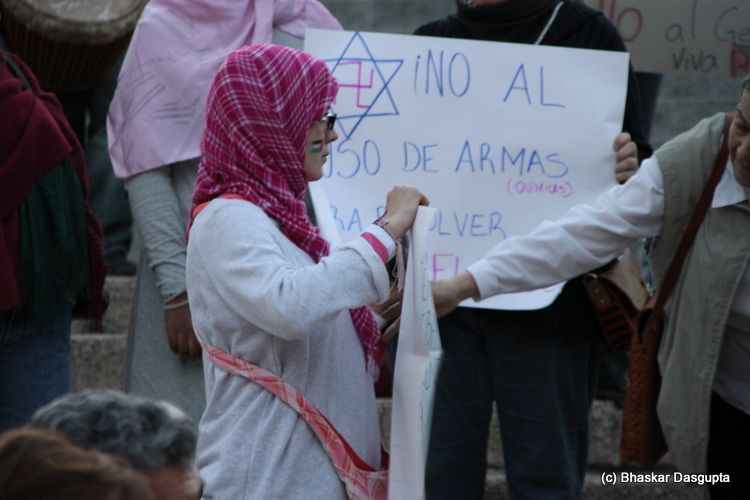 sighs…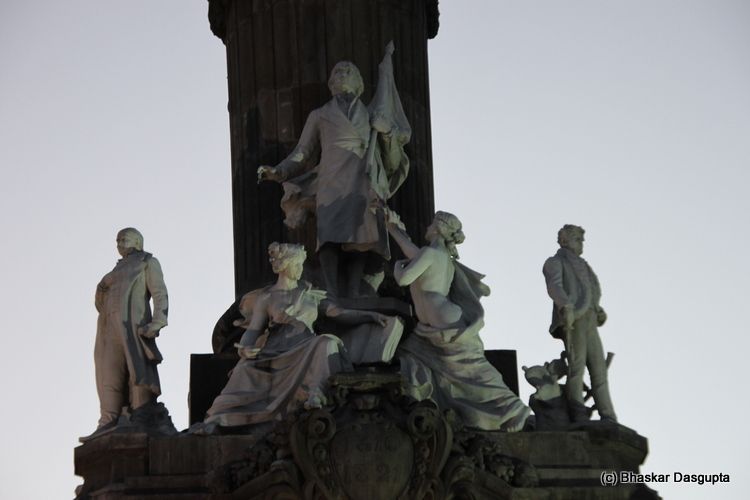 the monument has some monumental figures..
more flag waving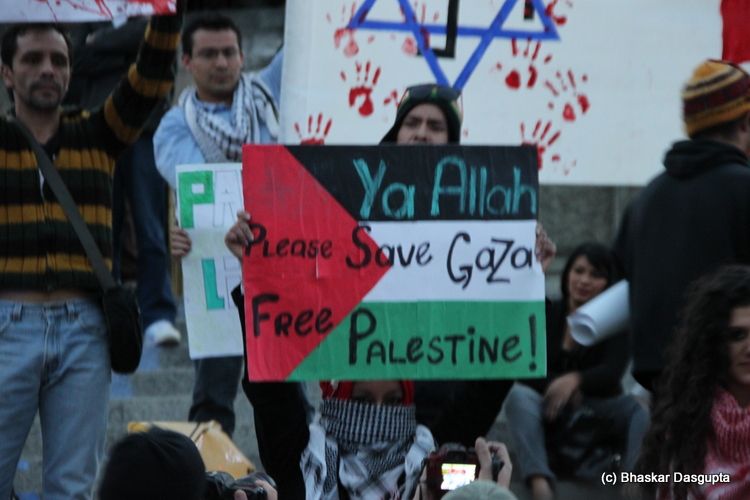 Allah wont save Palestine. If its happening and Allah is all powerful, then presumably the situation in Palestine is his design? :P
and the scarf :)
this time the swastika is the right way but its supposed to be tilted…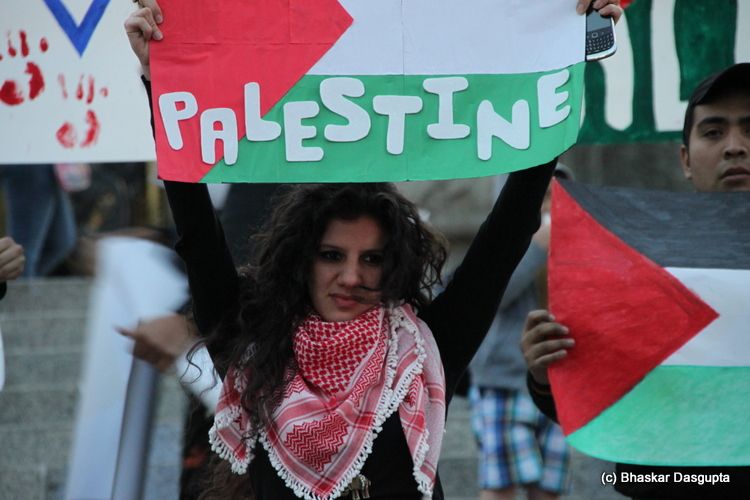 she is looking pensive
smiling at something…
i climb up the stairs
with somebody drawing on the steps
Im glad to see the back of it?
i move along..