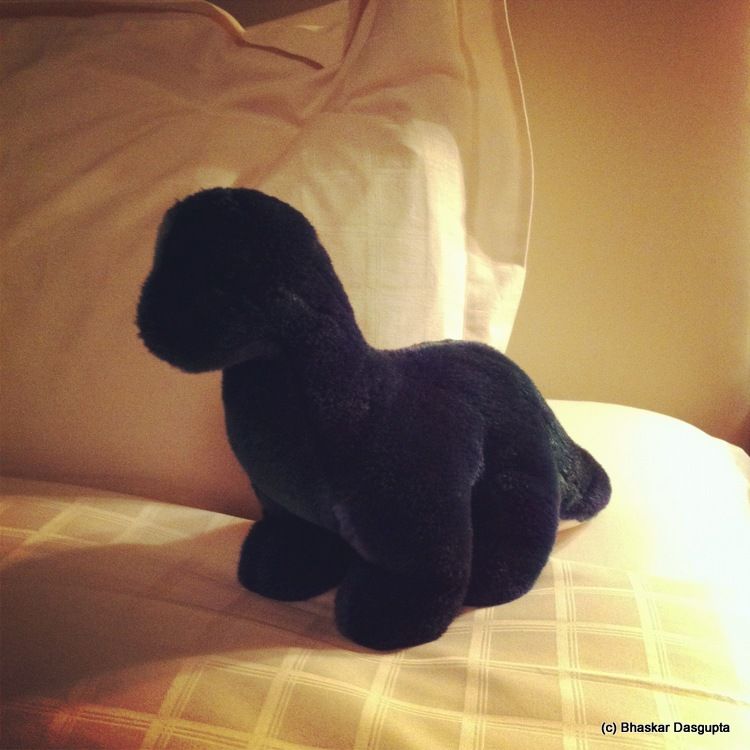 so go to bed with softy. Diya gave me softy to keep me company to my Canadian trip so that I wouldnt miss her.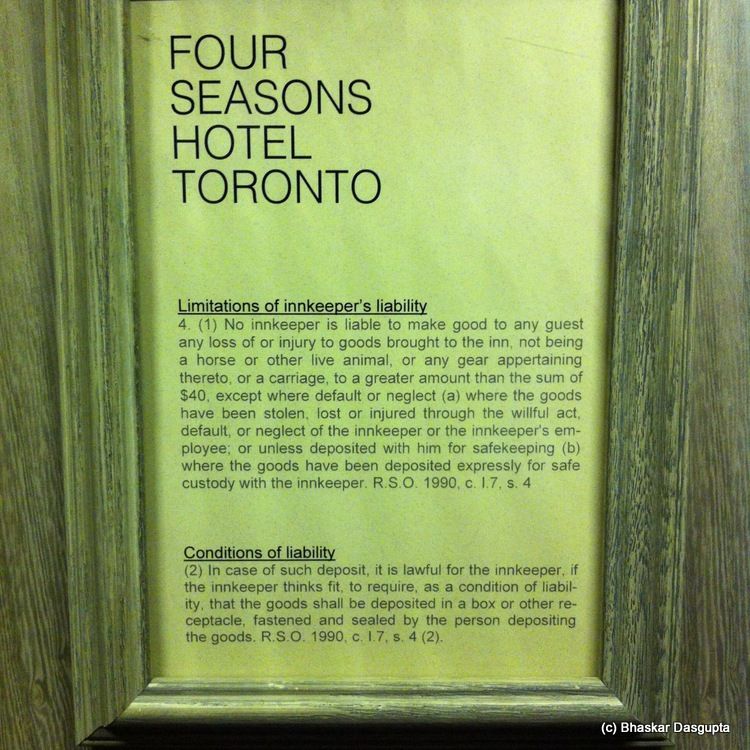 I wake up early in the morning and then notice this sign in the hotel. Erm, horse? why would anybody bring a bloody horse into the Four Seasons?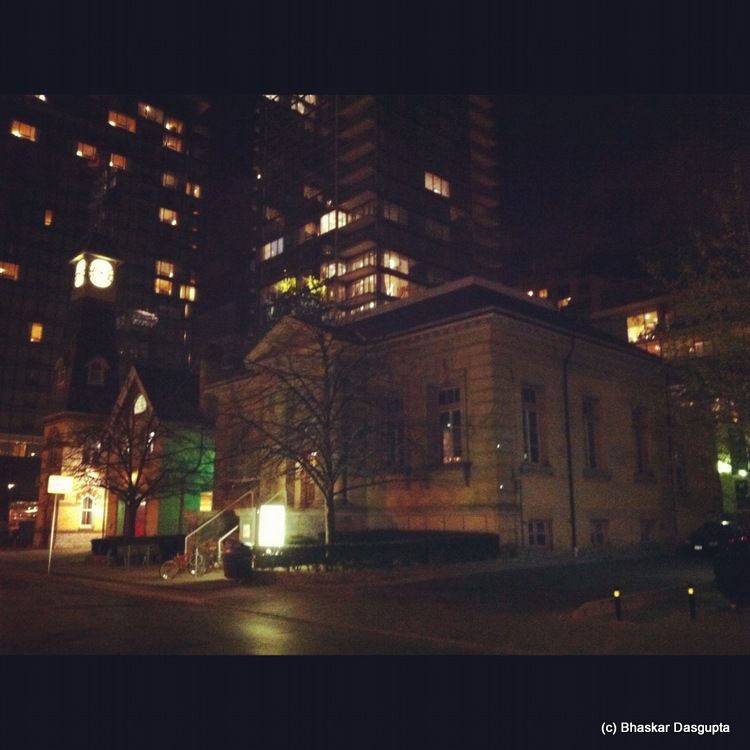 I pop out at 4am to see the town library and the fire station. Very nice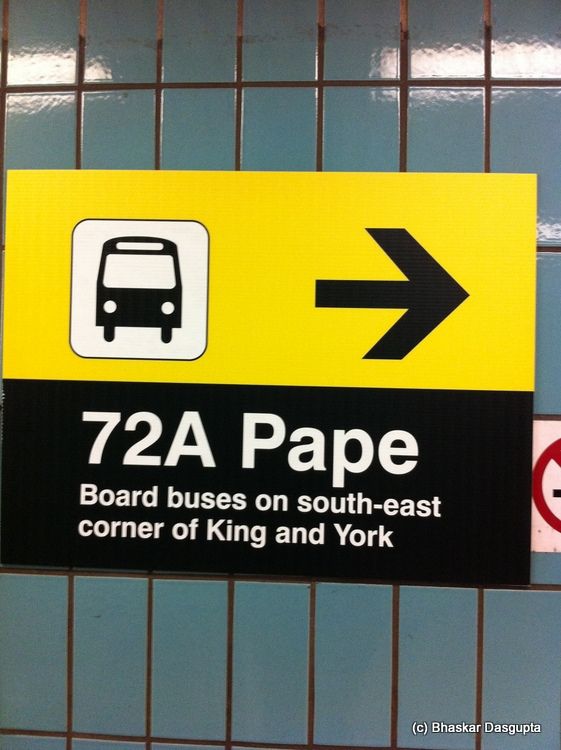 Truly this is a sikh town :) Pape :)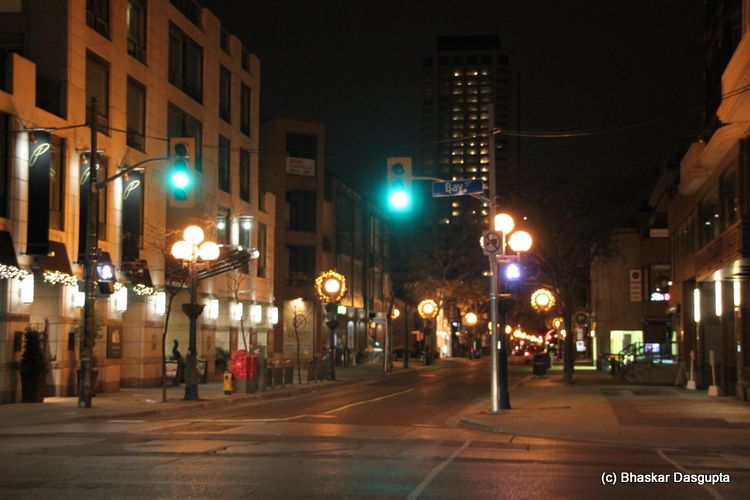 Long empty streets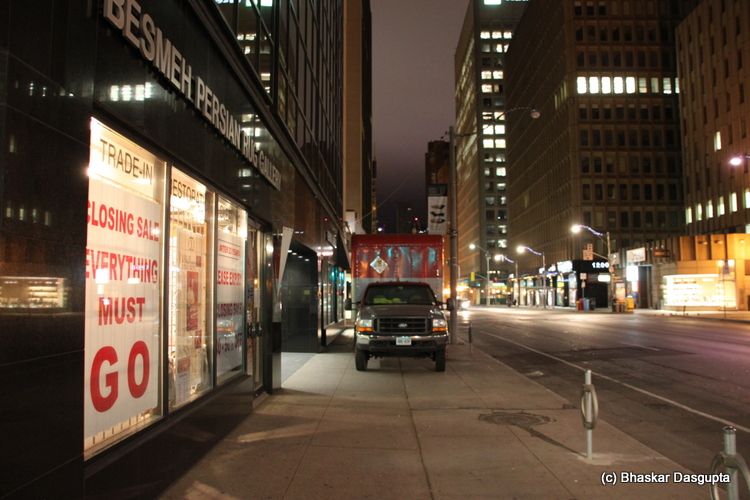 hmmm, what's the car doing on the pavement? and why are pavements so wide here, eh? In London, these pavements would be streets!
Why are they bloody having radioactive material in a van and that too on the streets like this? I tried to peek in but couldnt see anything…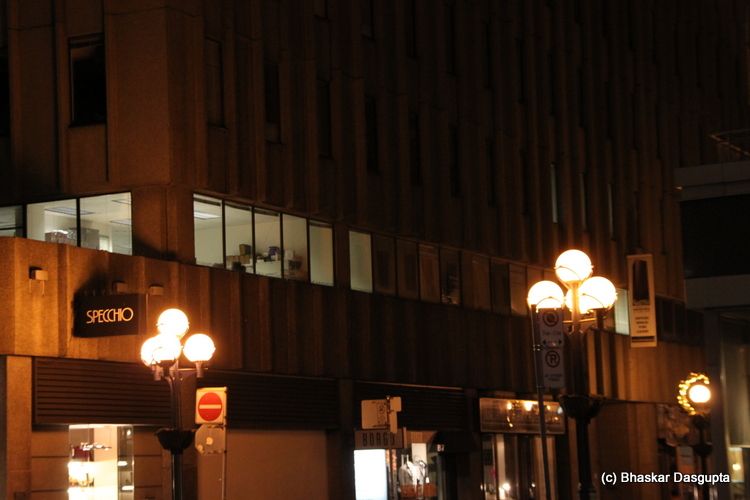 nice lighted fruit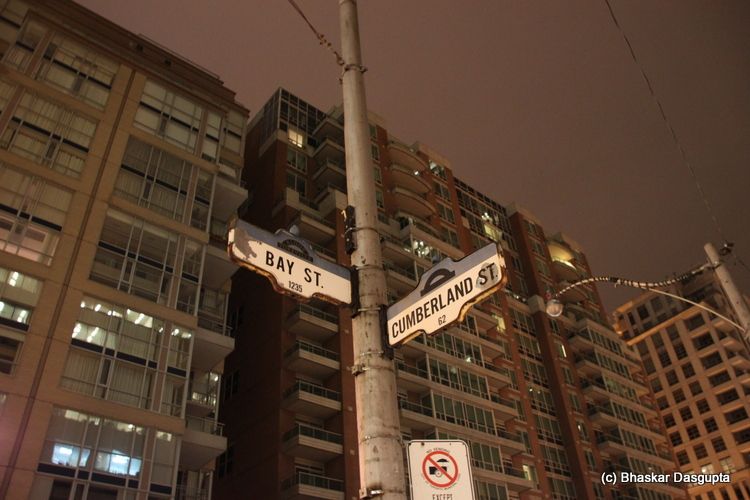 I am walking down Bay Street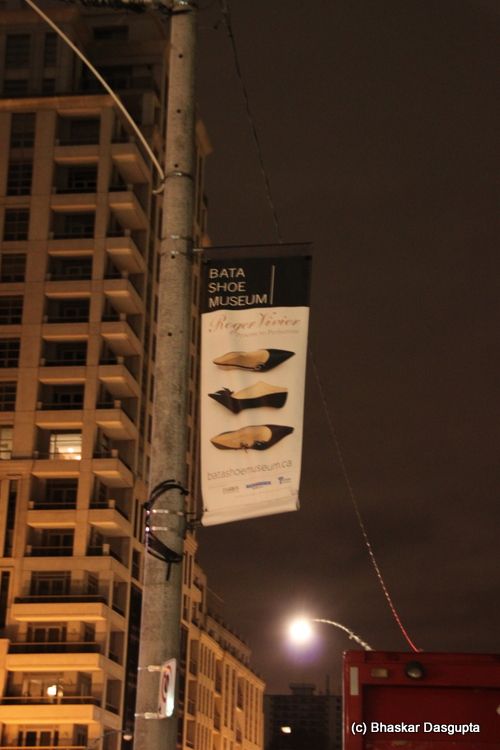 Bata Shoe Museum…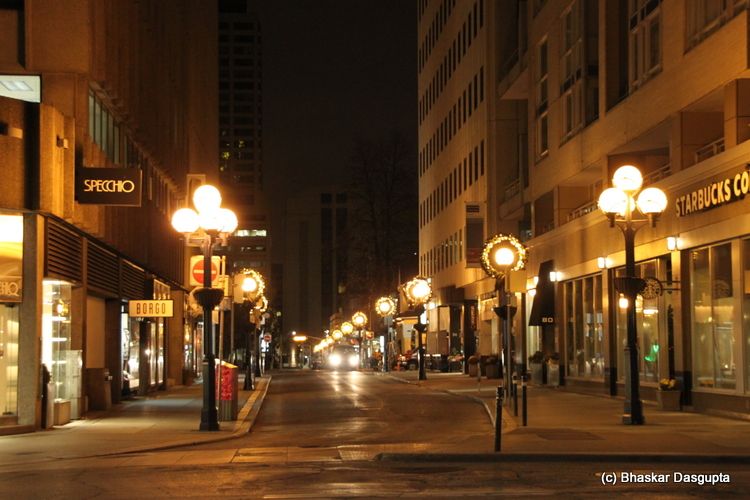 Another lovely street
Now you see why I love Toronto, they keep it nice and clean..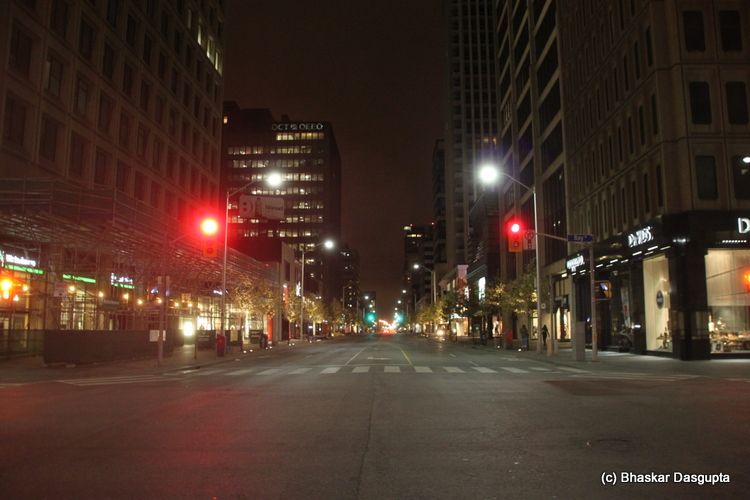 wide wide wide streets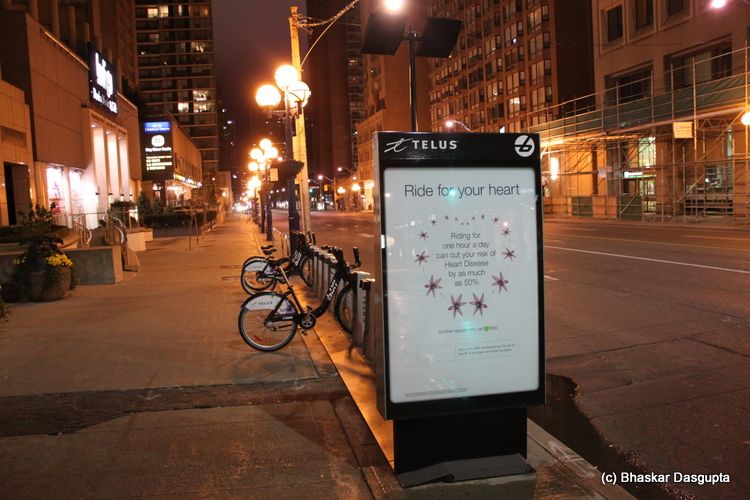 Ride for my heart, I hear you, I hear you.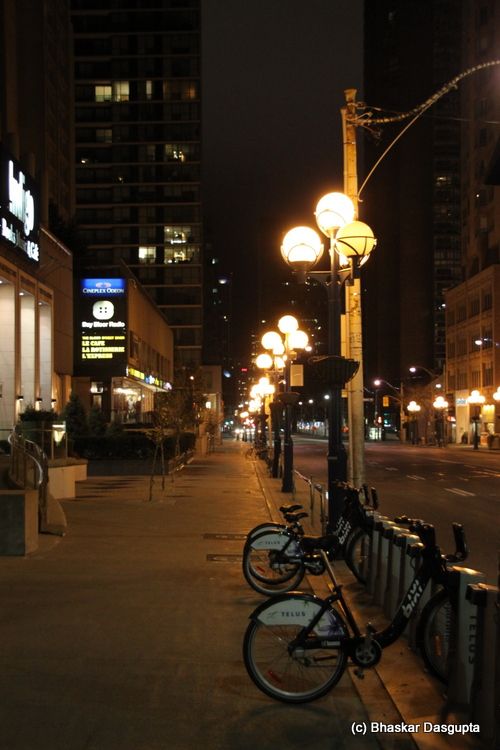 I wish I had a bike :)
Now there's a great little poster.
The Bay
One of the few cities where I have seen so many bikes. Nice going.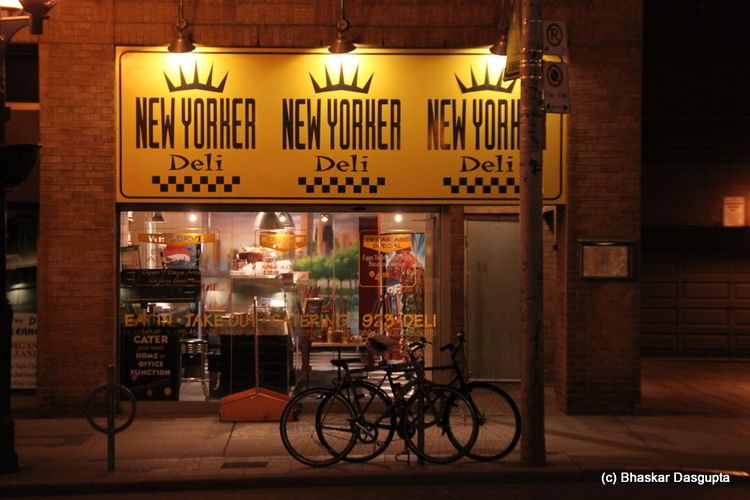 Too bad it was closed, I wouldn't have minded popping in for a coffee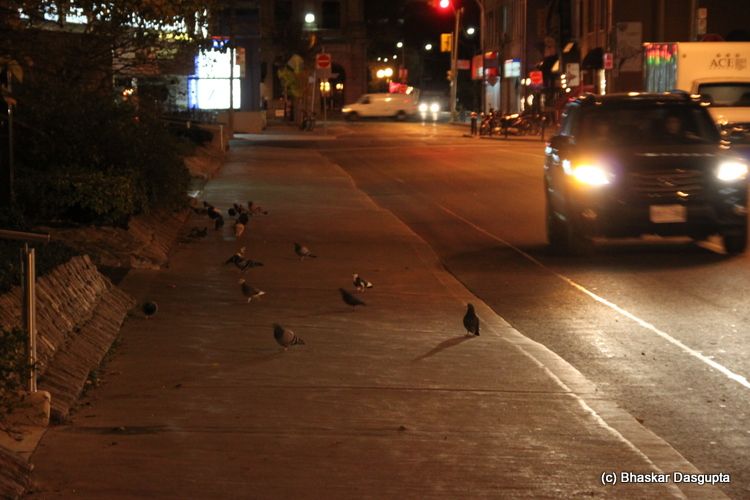 the feathered rats are out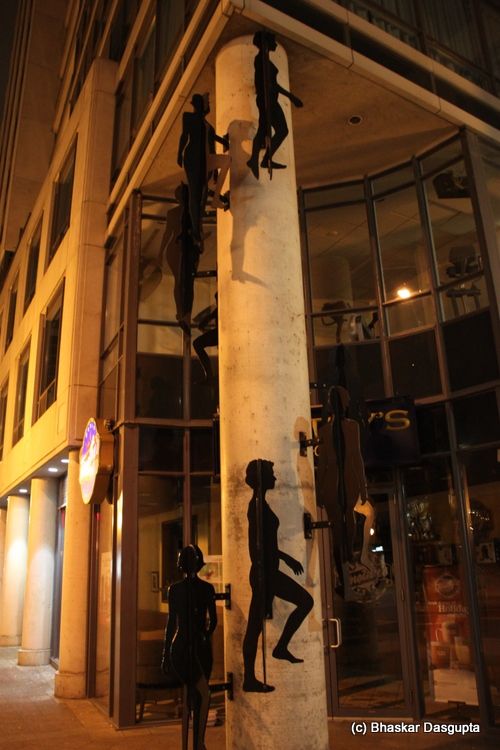 Nice sculpture
some construction stuff going on..the church looks good
Hmmm, not sure about the architecture at first but when you peer closely, its quite interesting.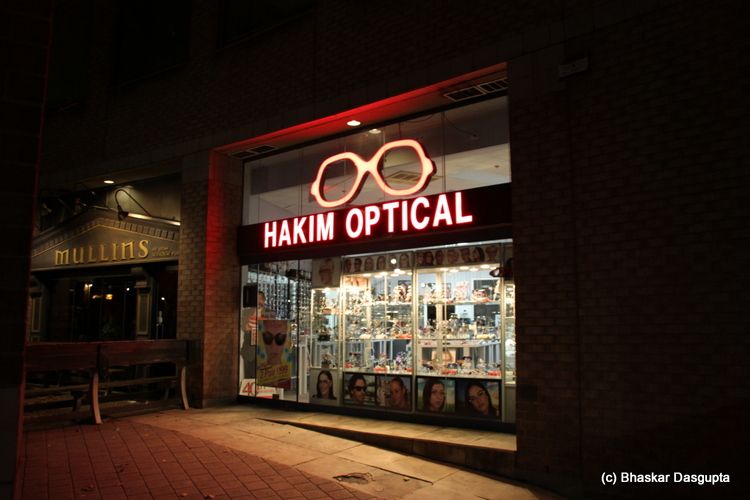 heh, very apt name. For those who do not know, Hakim means Doctor.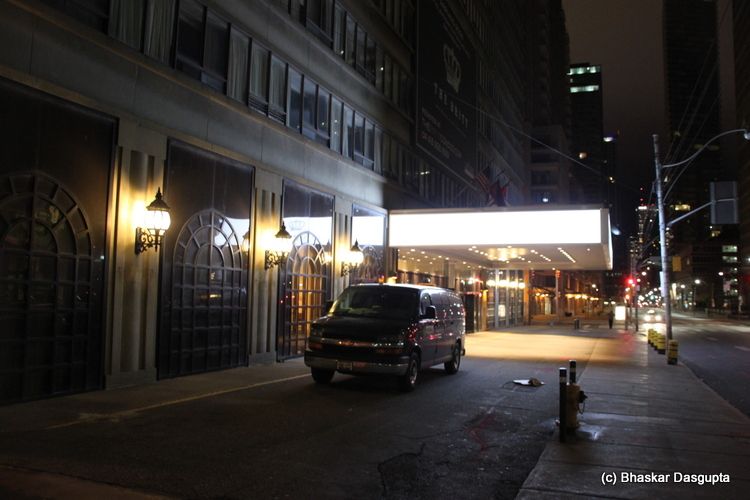 A hotel portico…quiet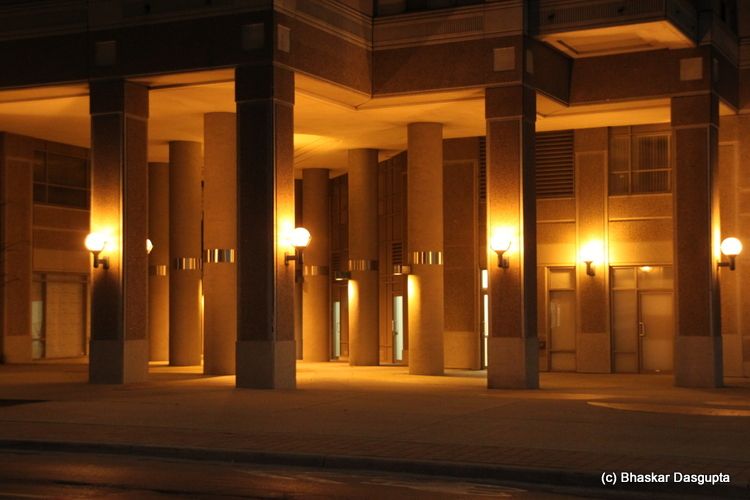 pillars…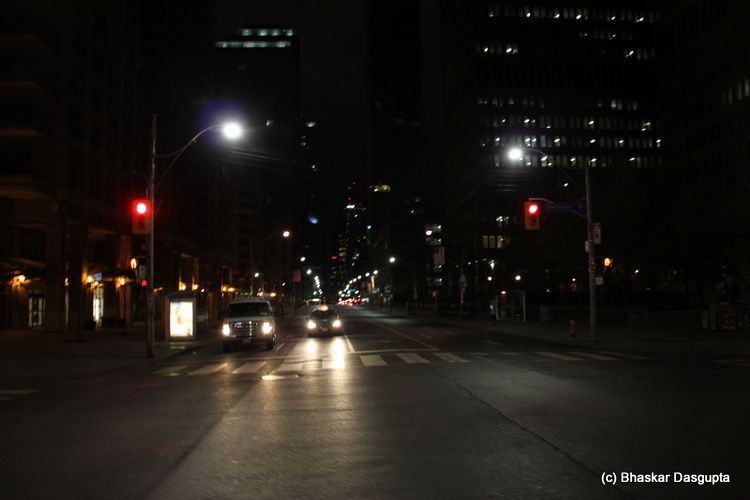 I finally see some traffic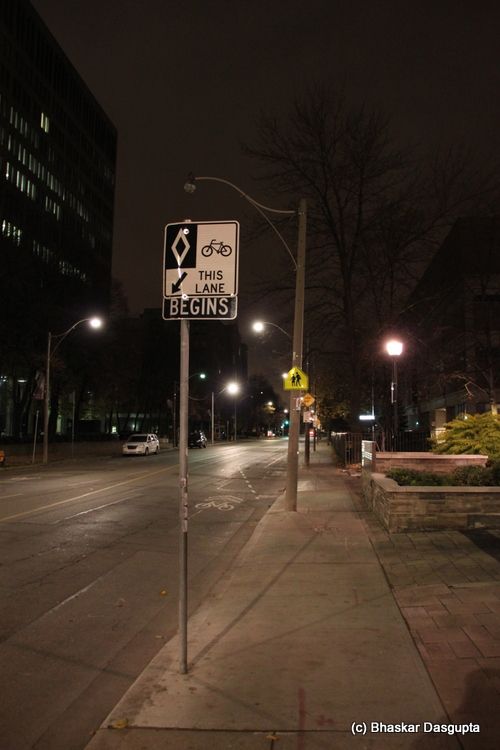 bike paths..signs of civilisation!
good to hear, that Rage is Closed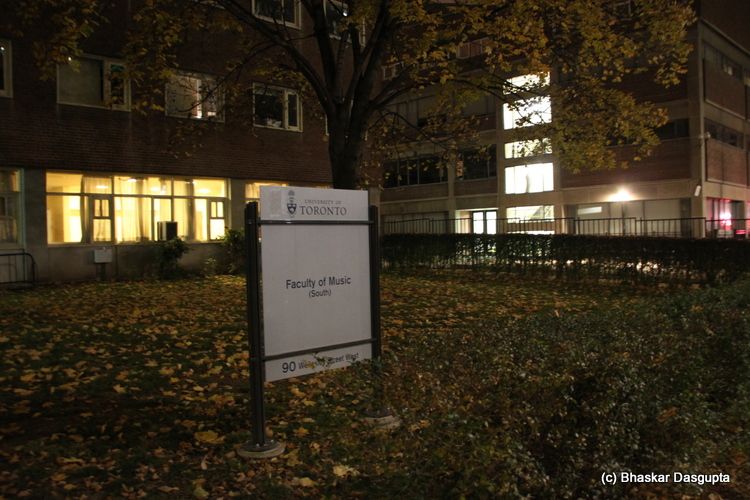 I enter into the university grounds. And to think I was considering this uni once..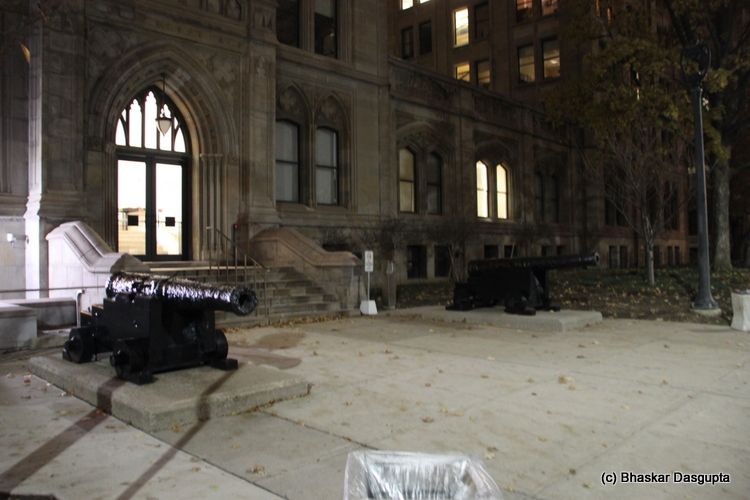 they really dont want to have students here, eh?
I am nearing the Parliament Building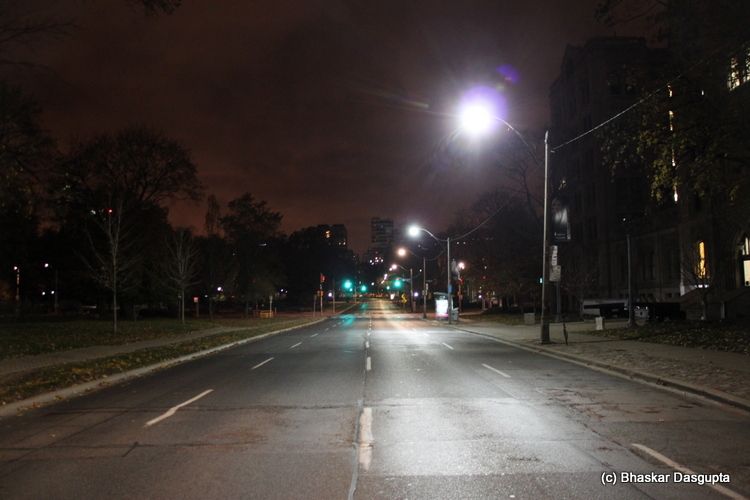 Crossing the road.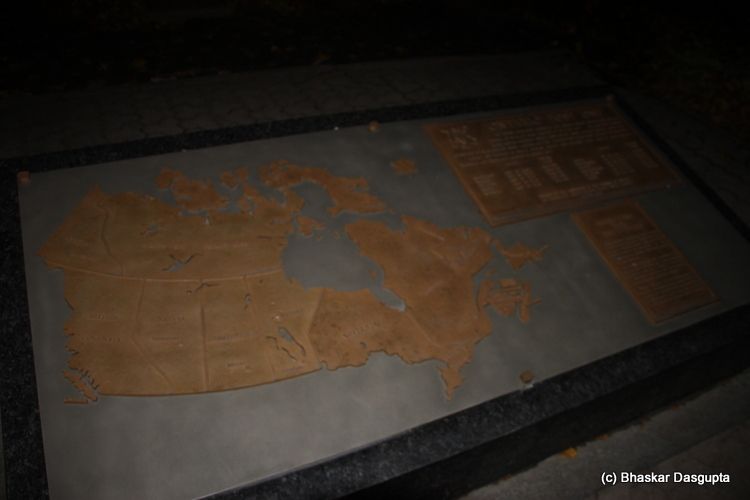 A large board talking about surveying the continent.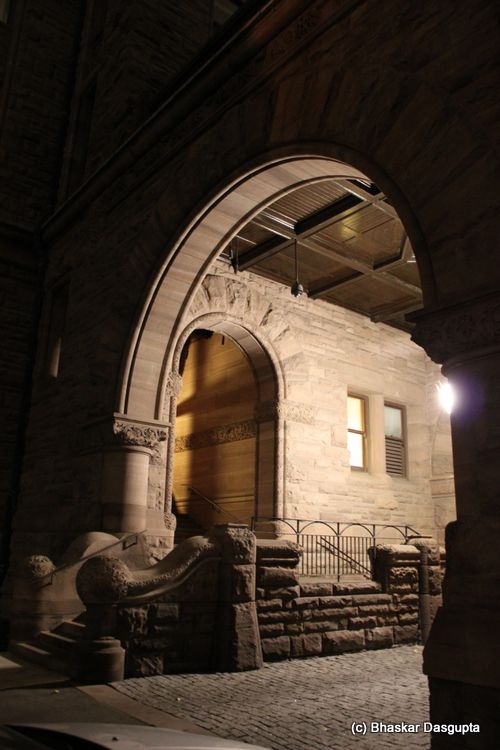 You know something? I am not sure I like this building, it is far too blocky, and the stone is weird.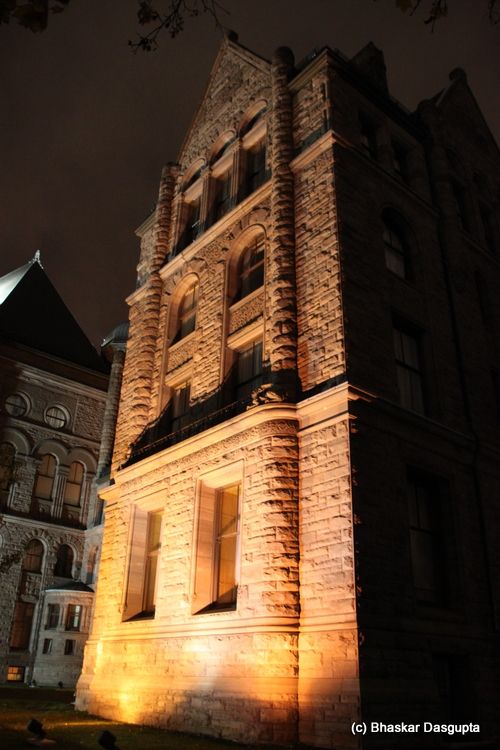 Its faintly leprous in nature.
Looks like something out of a mad horror film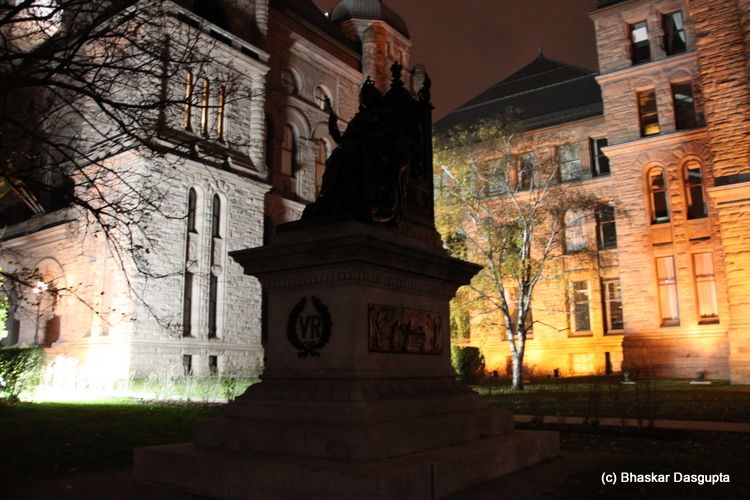 And then the statue of Queen Victoria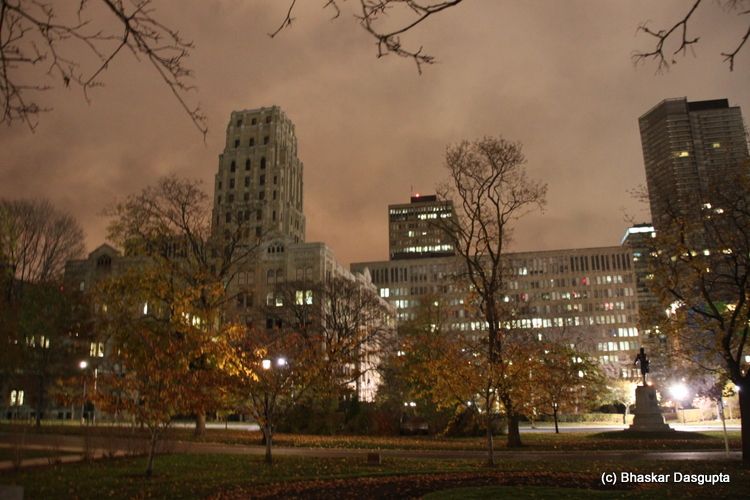 You look around and its just a strange setting.
MacDonald.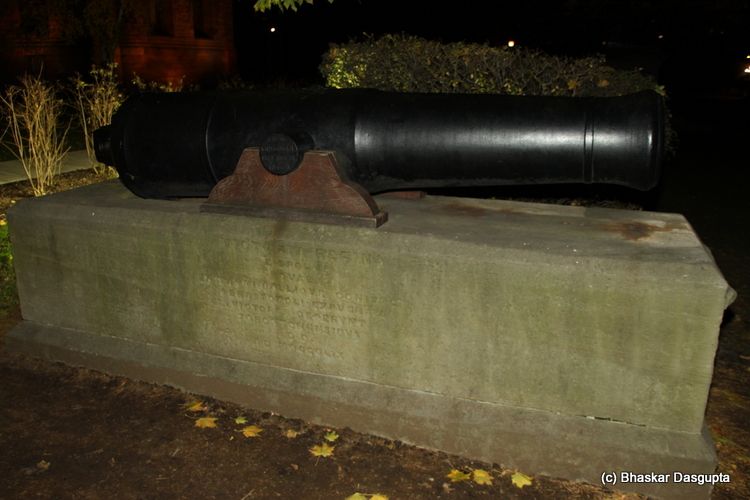 Dont tell me that they dragged this cannon all the way from Sebastapol? wow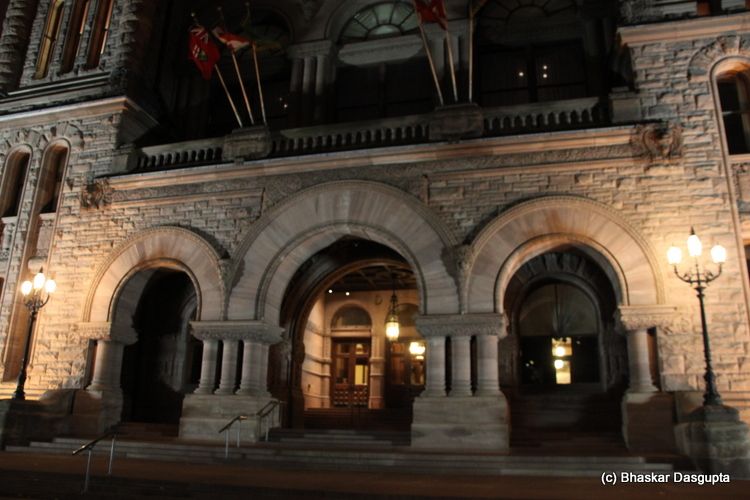 No siree, not impressed with the entrance either, it looks so squashed, more akin to a hobbit house. bah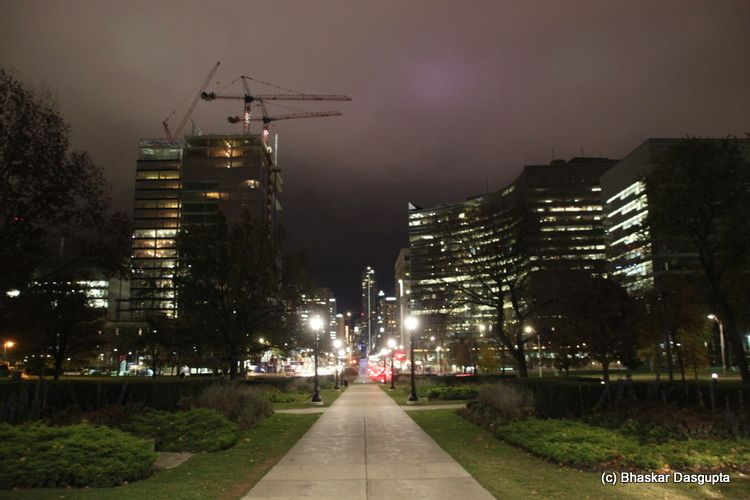 Standing with my back to the building and looking down the main street..hmmm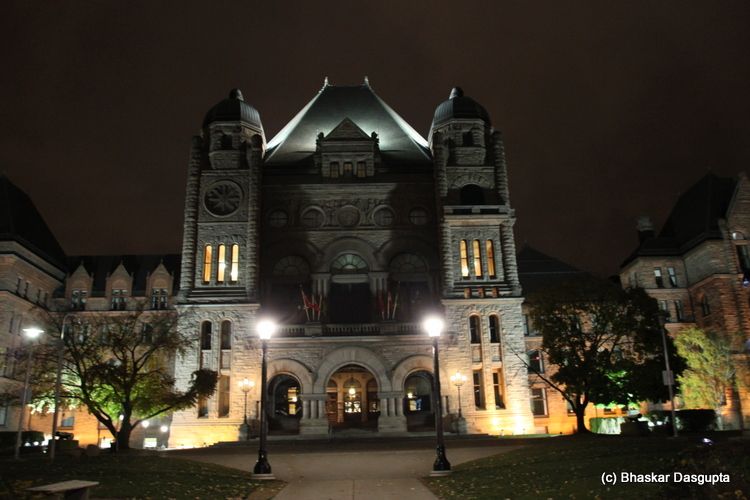 Looking back at the building.
This is the Queen's Park. Hmmm, not impressed.
I was stopped by couple of policemen here. Who asked me in disbelief, what on earth are you doing here? I said I am on a photo walk. The chaps looked around in amazement, here? at this time? and then gave me a deeply suspicious look before walking off, heh.
This tree was planted to commemorate the bombing of Kanishka, the plane terrorist action. I tell you, once you read the story about it, you just do serious amounts of facepalms. Here, read about how Canadian Sikhs committed this terrorist atrocity and how the combined set of Canadian Security Agencies totally cocked it up.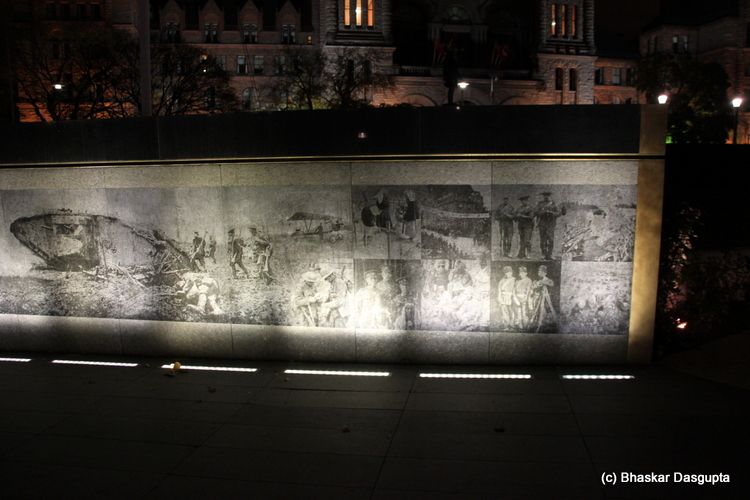 Ironically, there is a photo montage of the Canadians during various wartime exploits.
Nice..
That's a tall flagpole.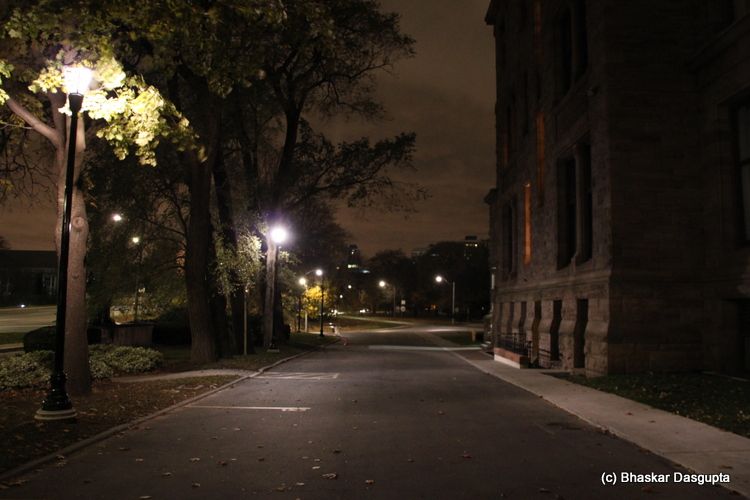 I move down the side
And the clouds are all alight from the city lights.
Hey, a cyclist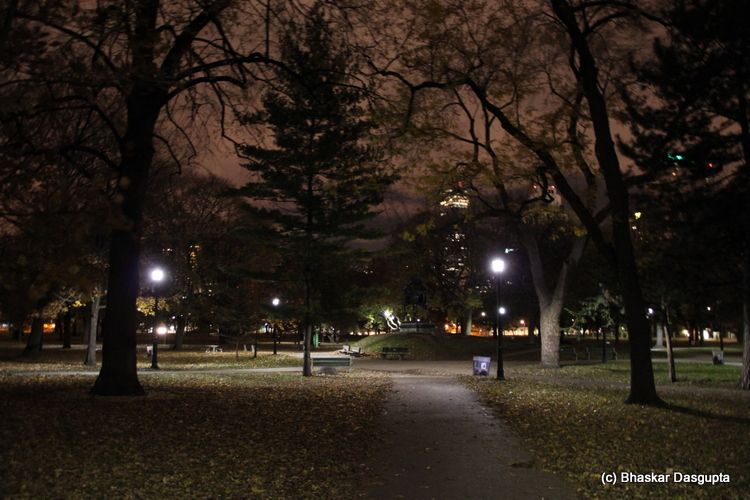 I walk through the park behind the parliament building.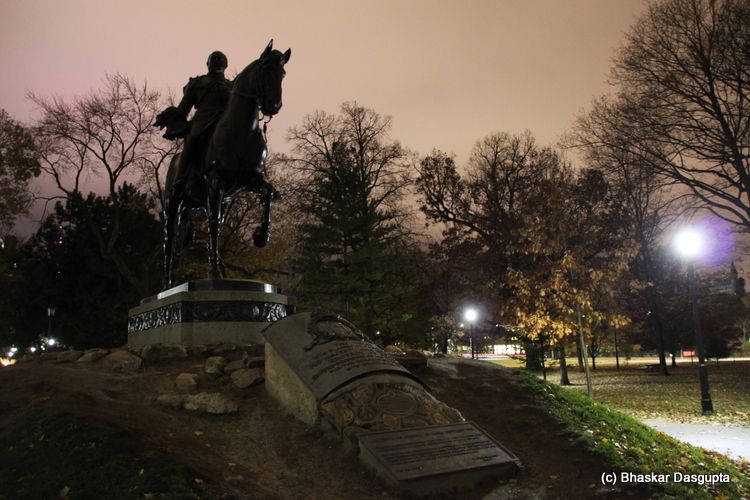 Fascinating, this statue of King Edward originally was in New Delhi but then was moved to Toronto..
And I reach another war memorial.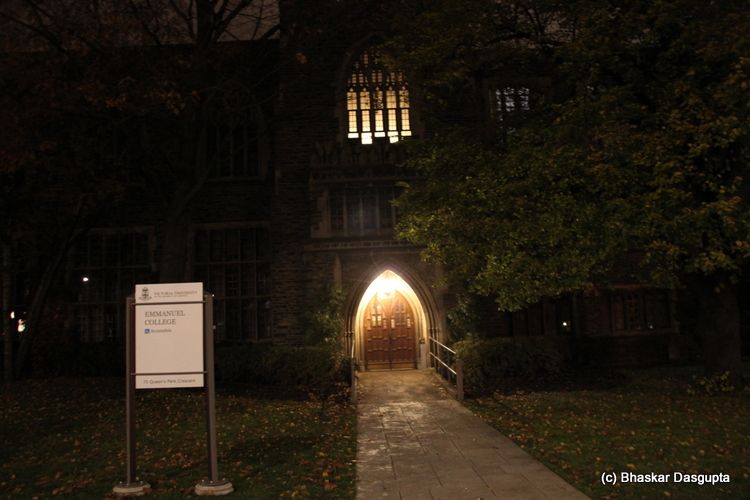 Crossing over, I head back into the university grounds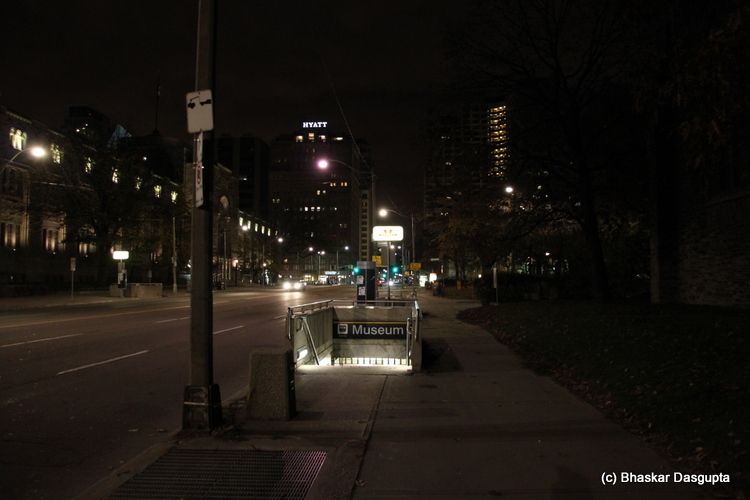 The Museum tube station.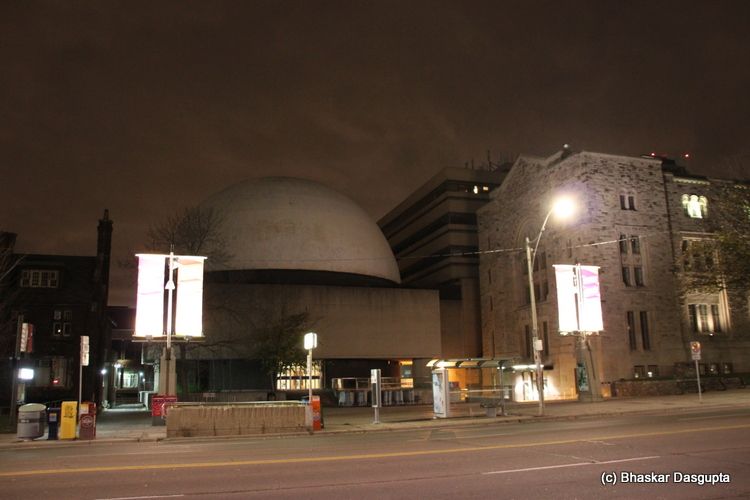 A planetarium I presume
Next to a beautiful museum….
Snow Route!!!! brrrrr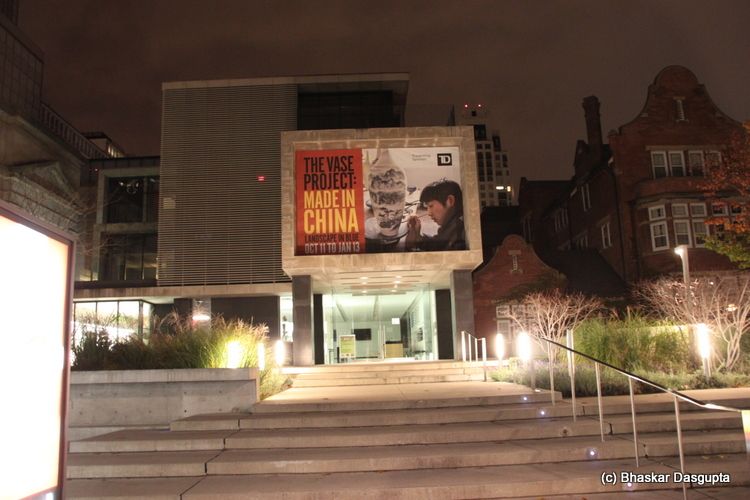 A vase project from china..
A lovely little building, its the centre for Medieval Studies and Department of Classics, I would love to study here :)
just so welcoming, eh?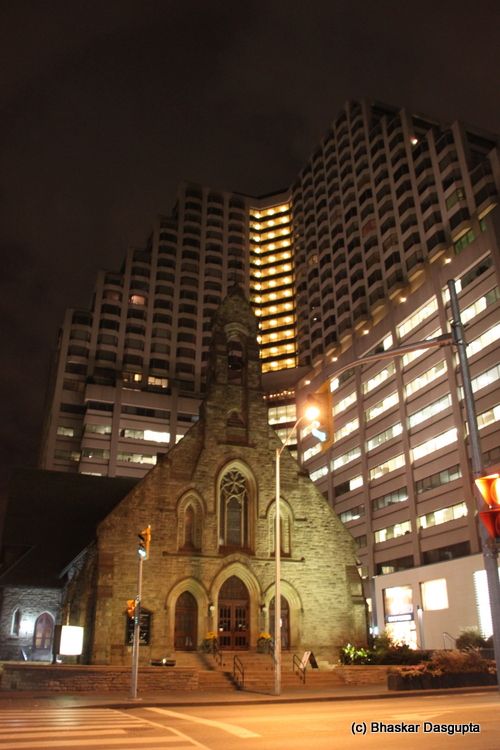 On the corner is this little Anglican church overshadowed by this monstrosity.
And a Louis Vuitton shop next to it.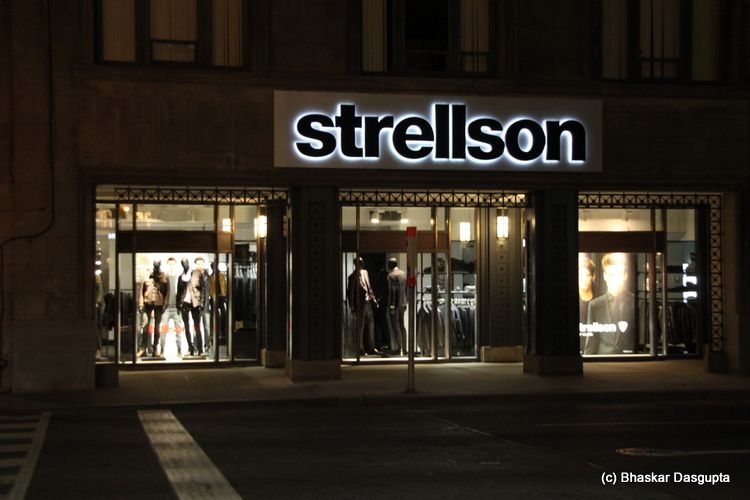 Another posh store.
One can see the CN Tower up there..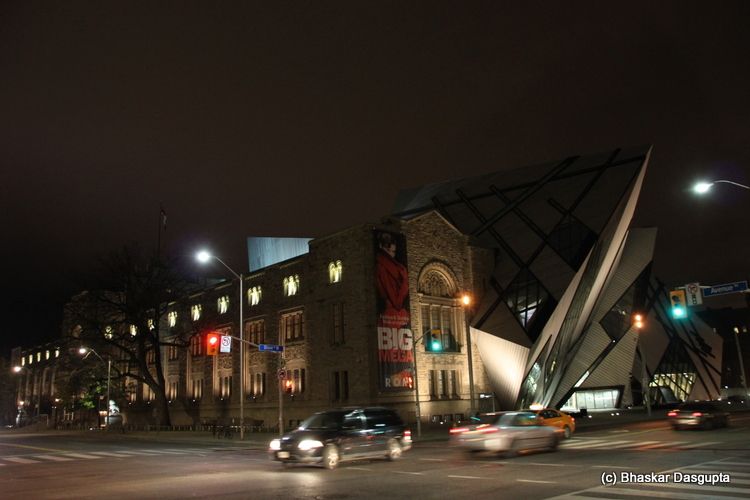 I turn right and literally blanched, what on earth?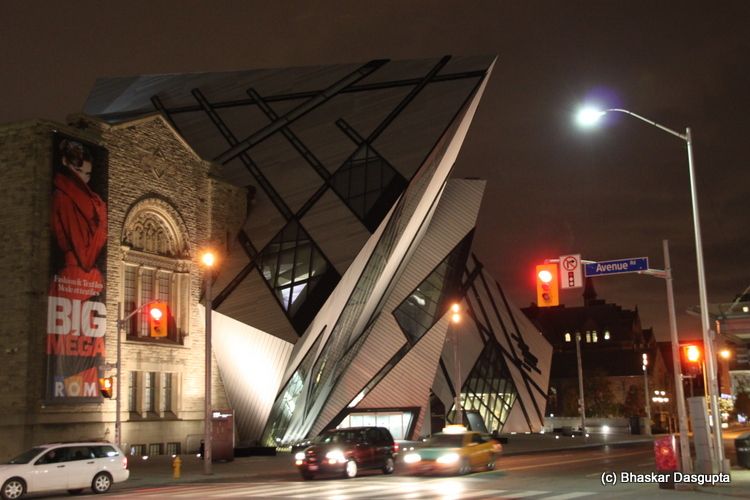 Behind the museum, is this excrescence. This carbuncle. This giant boil attached to the lovely museum.
Ewwwww, i turn away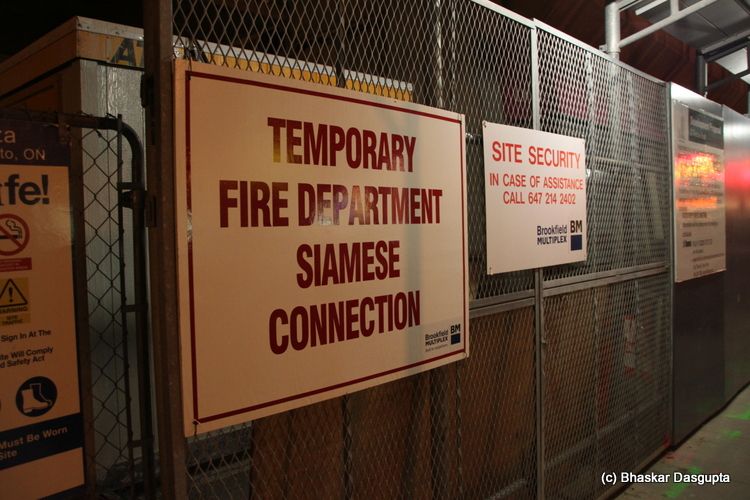 good for them, would be fun to split hairs here, eh?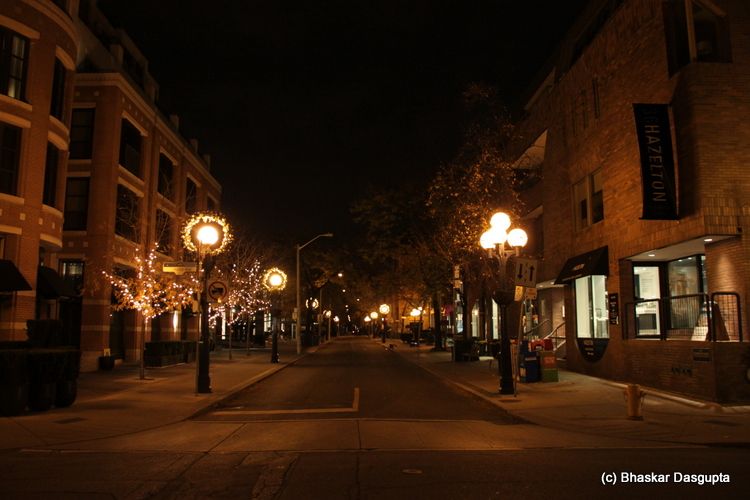 posh shopping area here…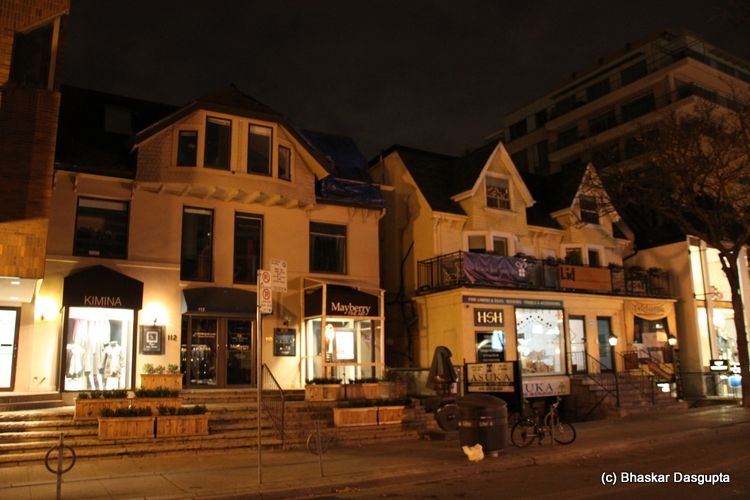 very posh indeed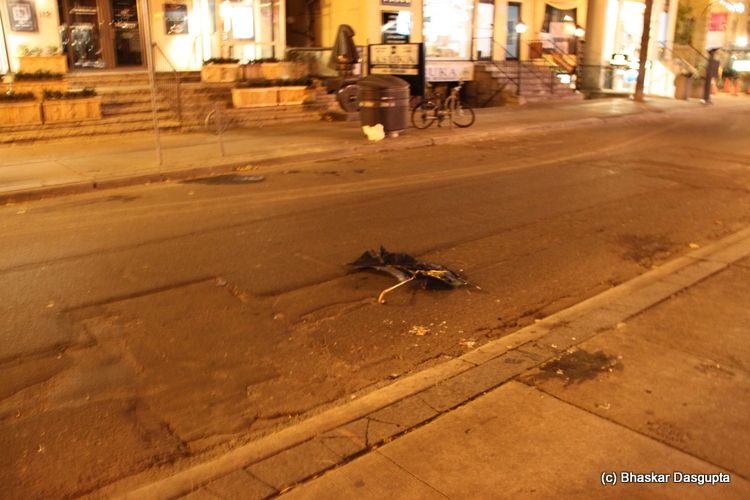 somebody has dumped his umbrella on here, and they could do something about the road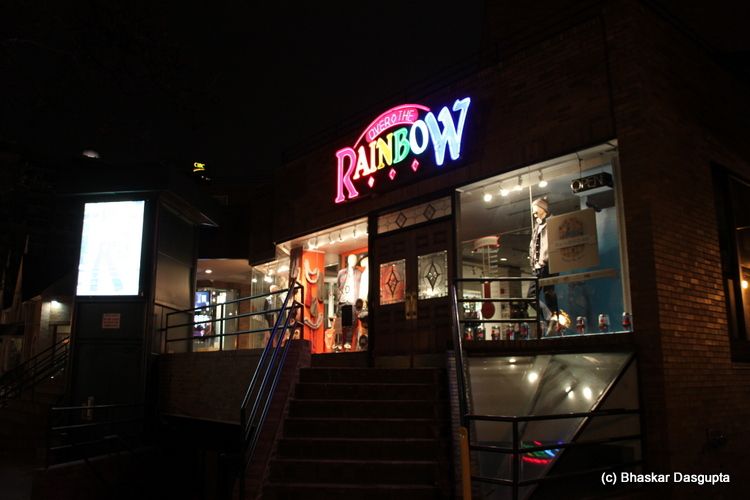 nice store name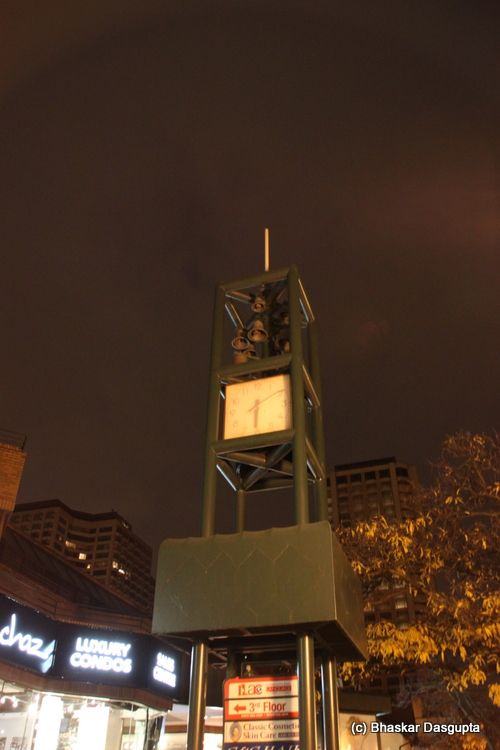 I wasnt sure what this was all about, bells on top of a clock on a buoy type of structure?
Hmmm, one day…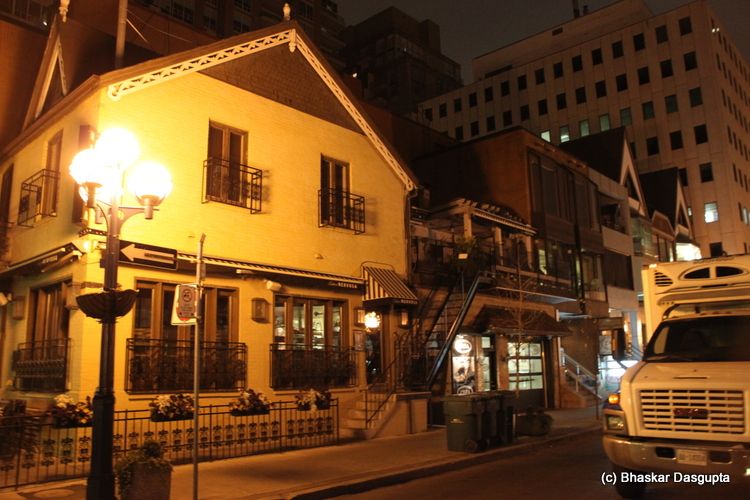 Another lovely house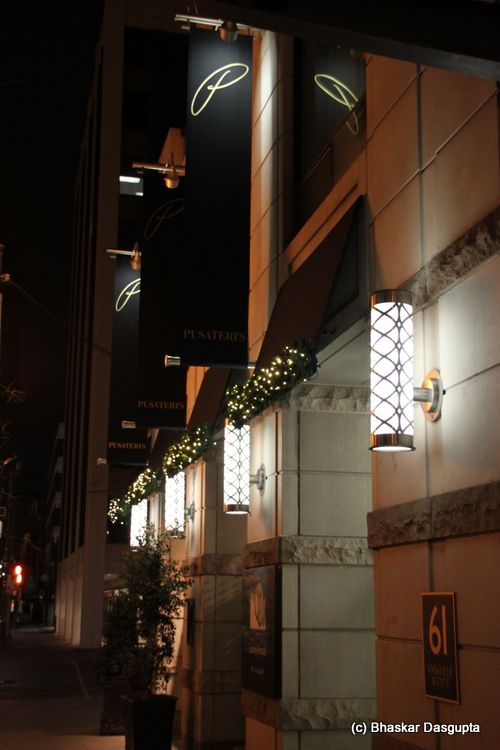 Nice lamps. I reach back to the hotel…and into a very hot shower, boyo, it was cold.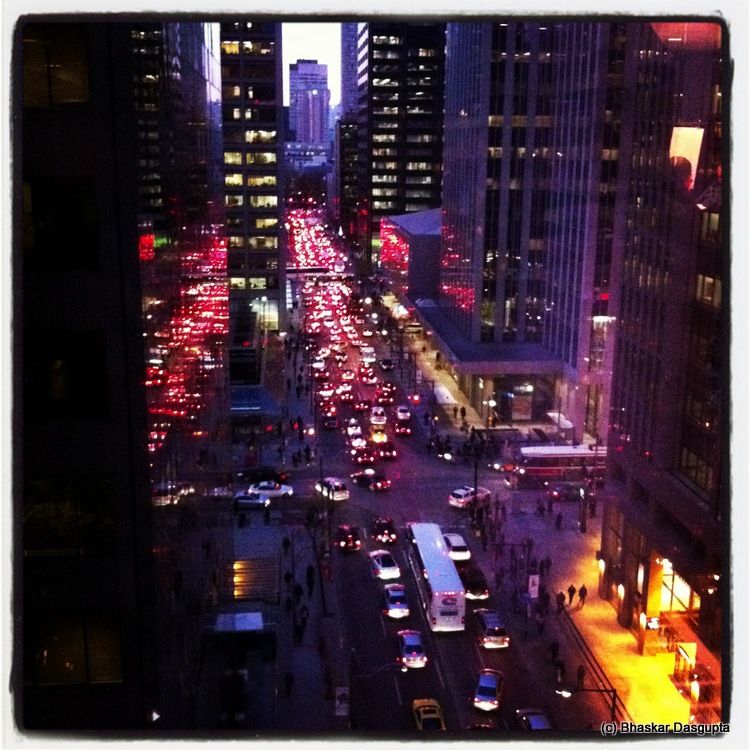 View of the street from the office…