So I went over to Toronto for couple of days of sales meetings, in the evening when we landed, Brendan and I decided to go to the CN tower for a bite to eat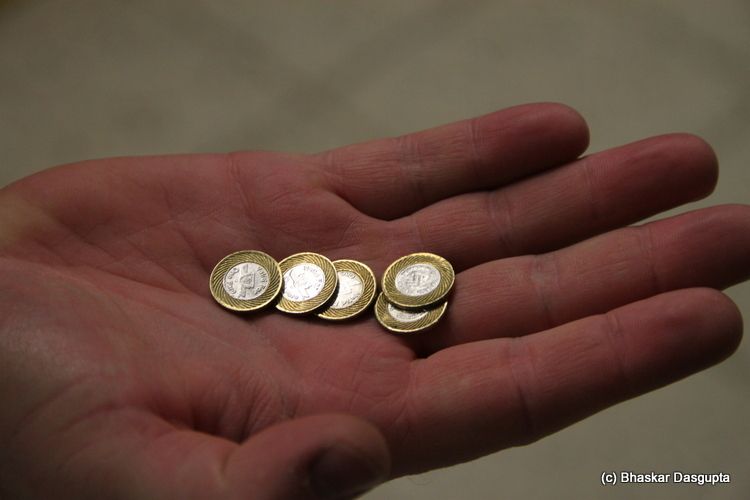 we decided to take the underground, these are the tokens we are supposed to use, dinky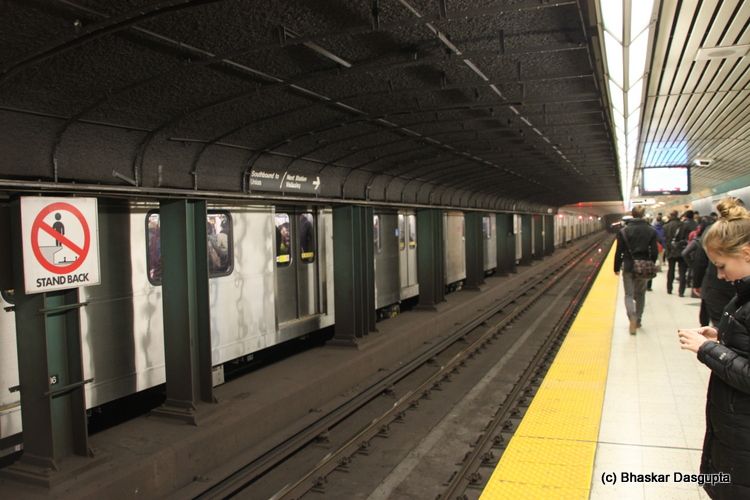 waiting at the platform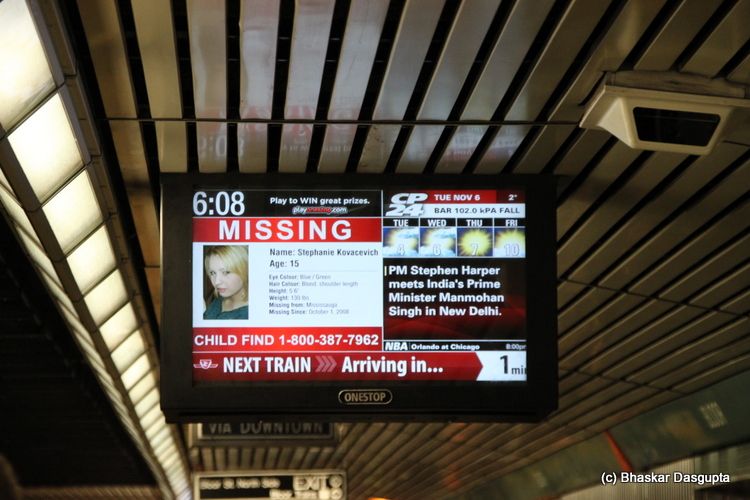 missing girl and ferociously cold evening…
fascinating to see the advertisements.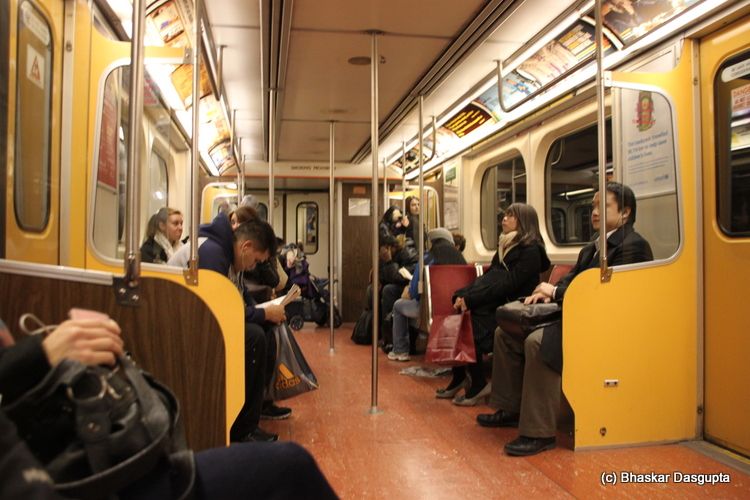 people are sitting around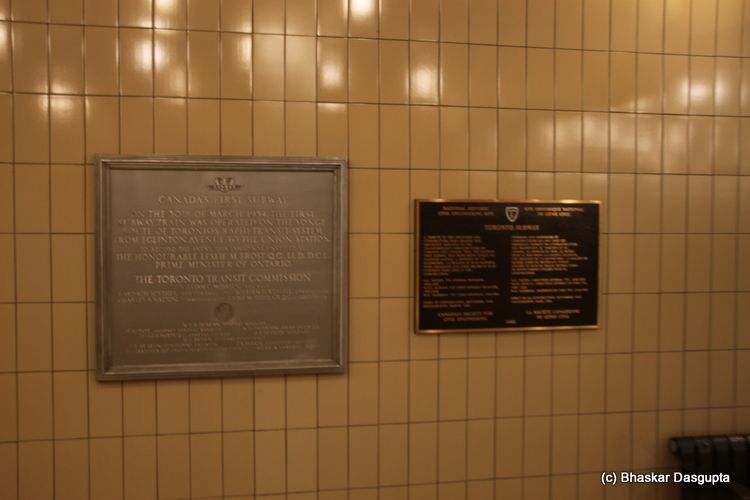 nice history plaques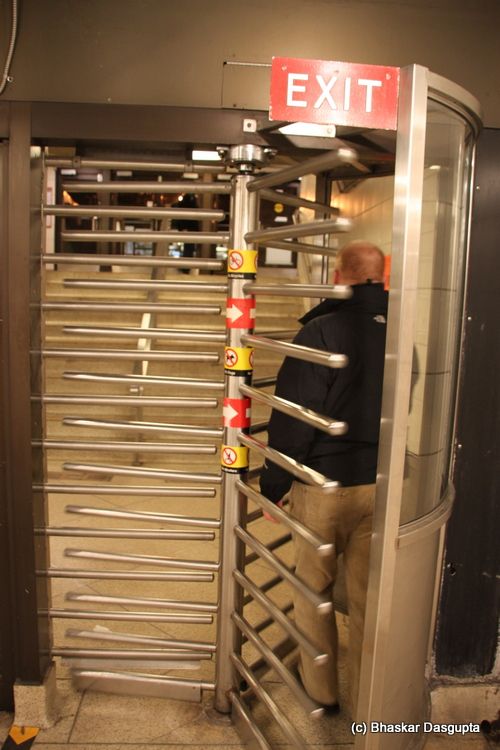 exiting the turnstiles. these aren't made for people like me and Brendan.
We come out next to the Grand Union station and there's the CN tower where we need to get to.
pop into the amazing station. I love this building
walking to the skywalk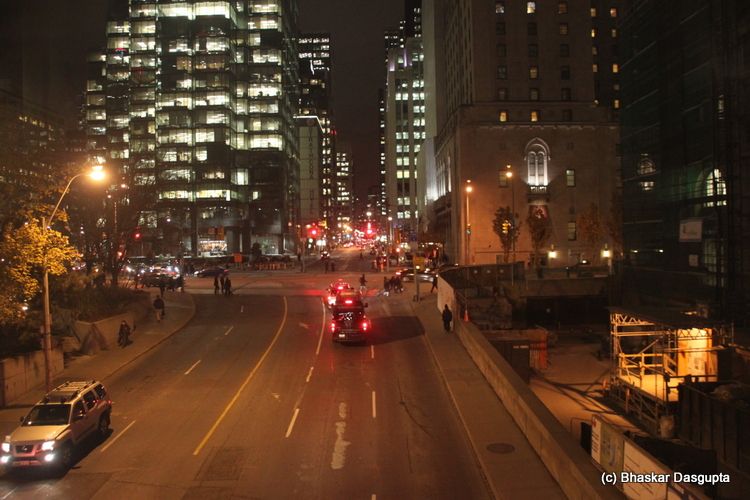 passing the roads
and then the covered pathway
we pop out of the skywalk and see the skyline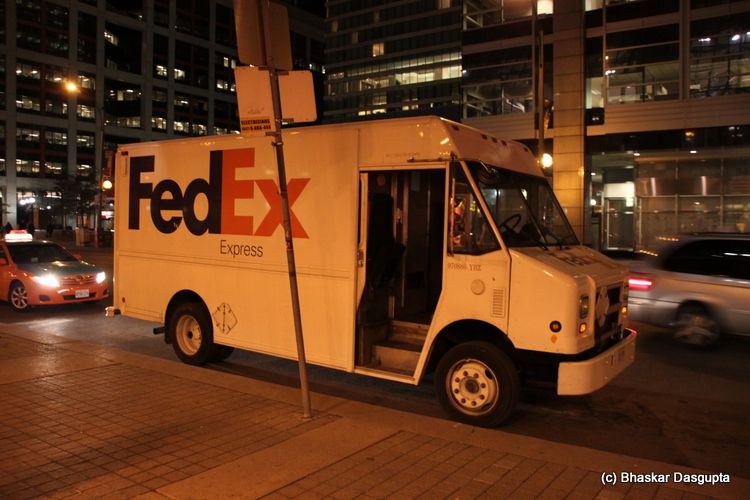 a FedEx van..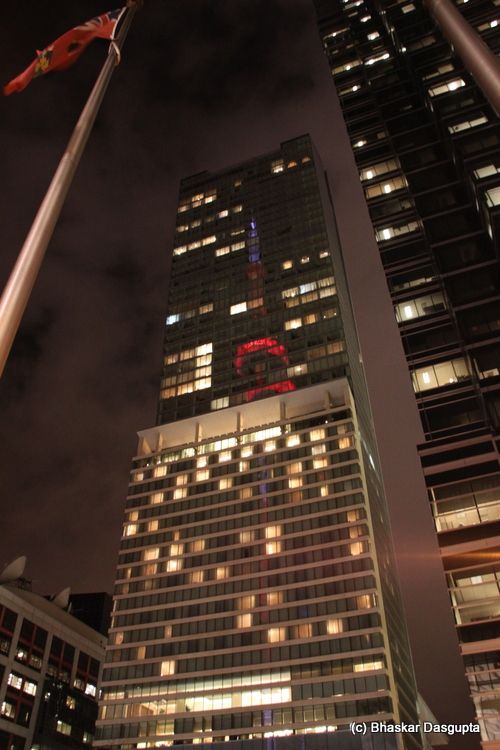 the CN Tower is reflected on this skyscraper
what did they mark out?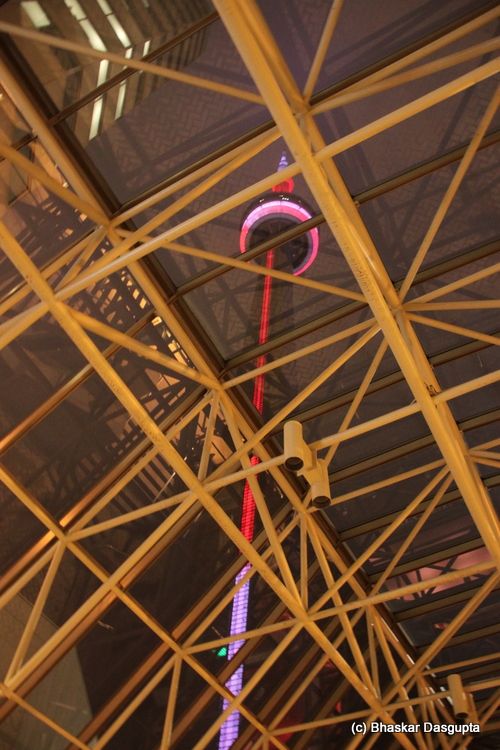 heading towards the tower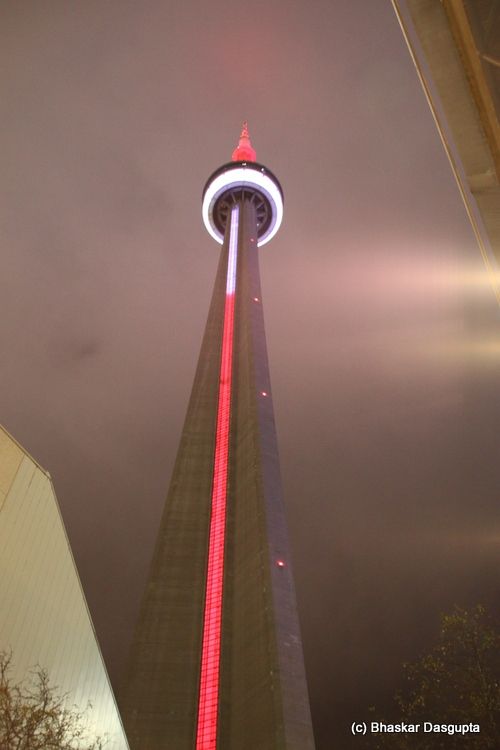 there she blows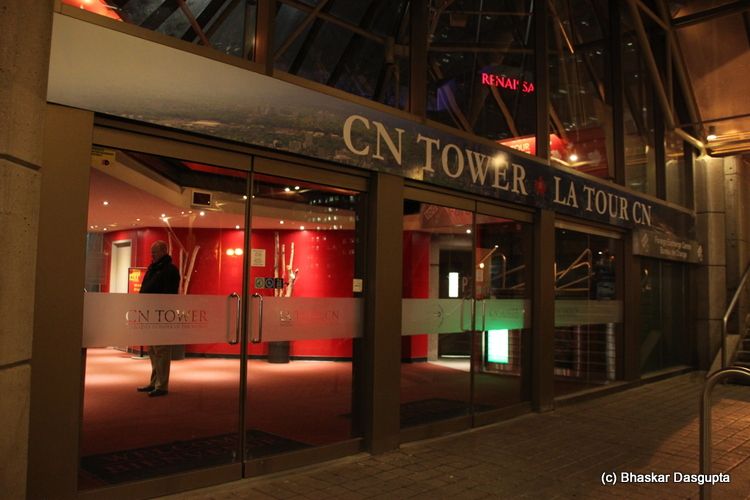 we enter into the complex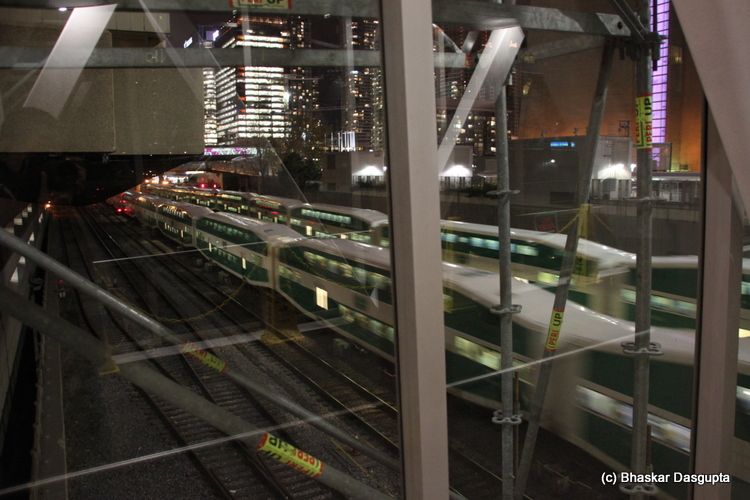 walking over a railway bridge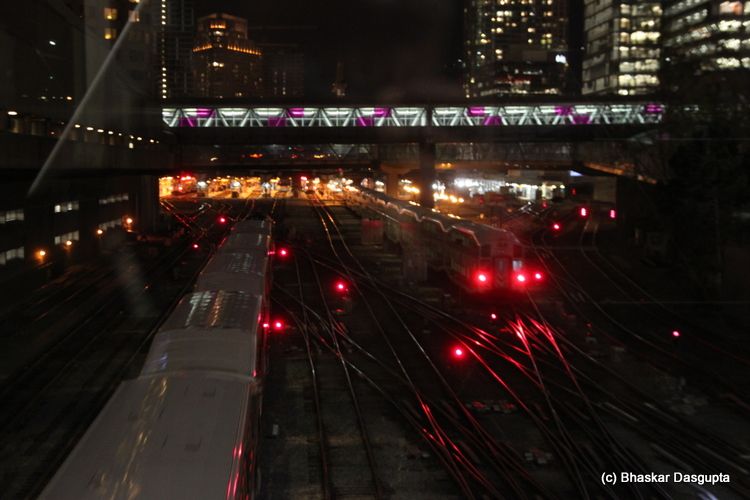 very cute looking trains
we head up..
on one level are these red painted grills which allow you to see through it.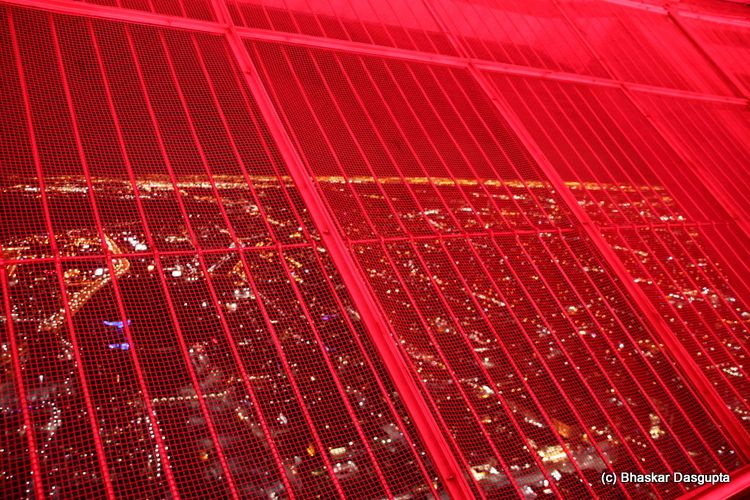 pretty impressive eh?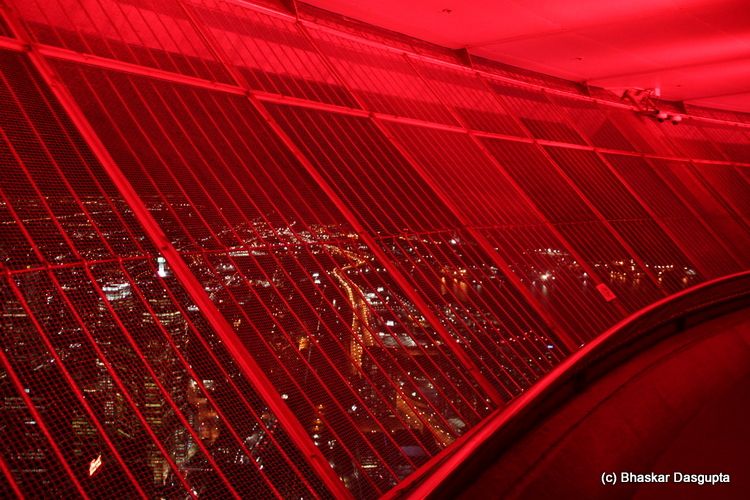 We walk around the gallery but its ferociously cold. Then we go and have dinner. It was ok…
then we come to the viewing gallery. These are armoured glass, notice how I am stepping on the metal strips? Im a scaredy cat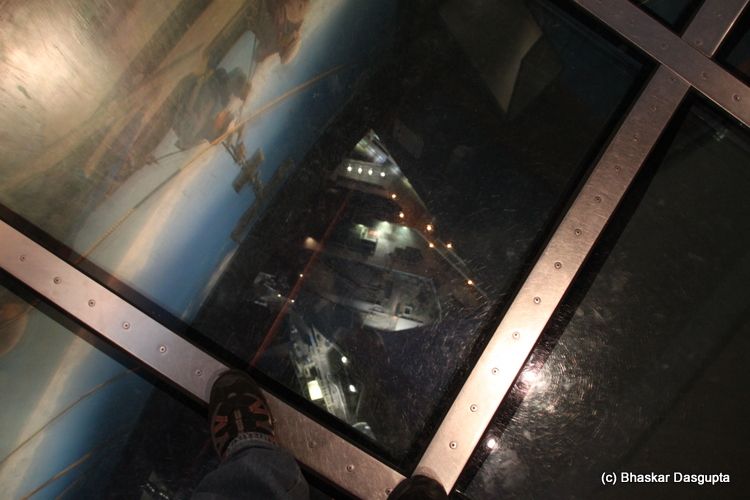 looking down hundreds of feet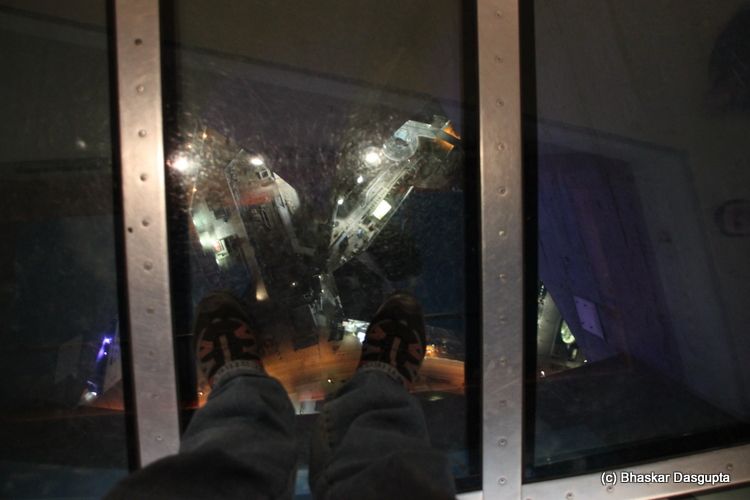 and then I screw up my courage and step out on the glass.
Standing on a glass floor 1500 feet above ground.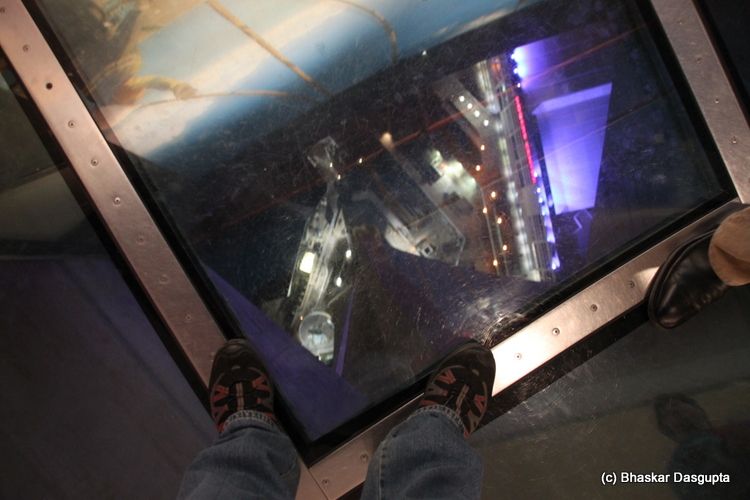 frightful..
climbed into the lift and going straight down..you can see the ground rushing up
the colours change as you go down..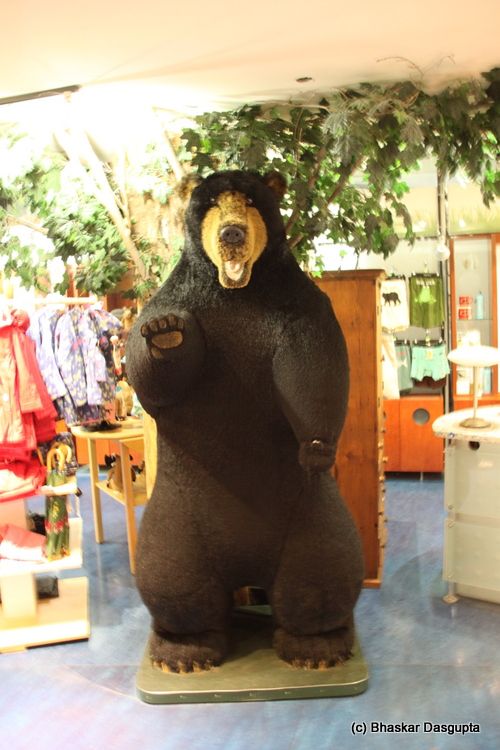 hello?
pop out of the complex and start walking back
wow, pedestrians have signals as well :)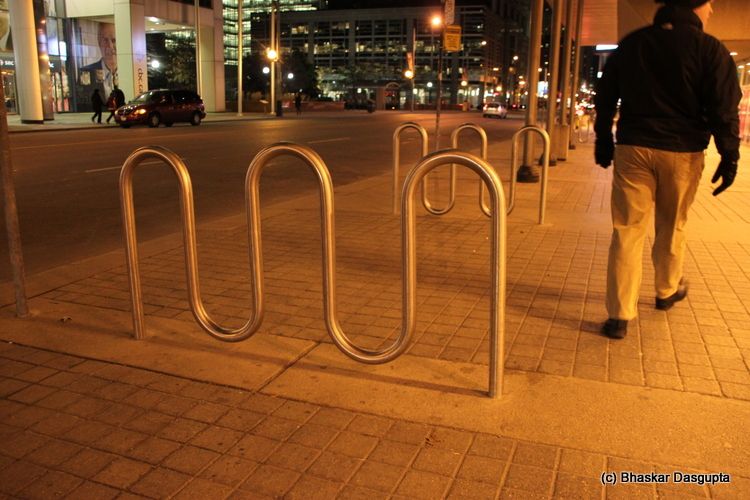 nice curves :)
More skyscrapers…..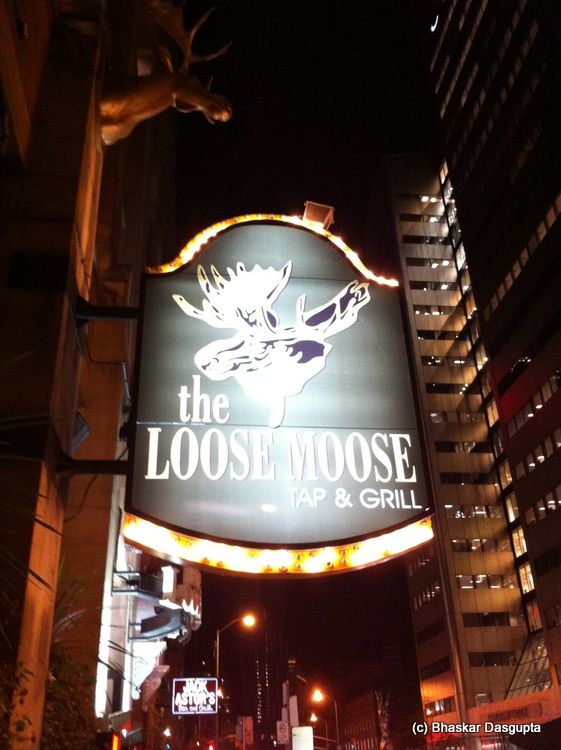 loose moose, lol, one day I have to go in there for a bite to eat…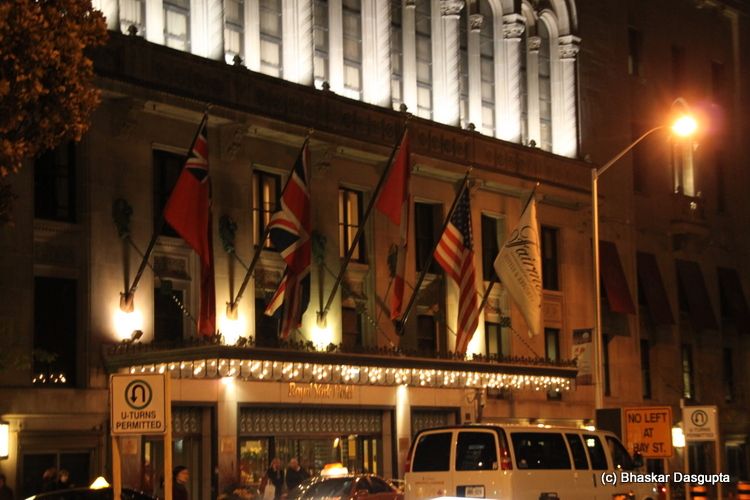 the Fairmont Hotel, i stayed here the first time I came to Toronto. Avoid..
More about the history of Canadian Railways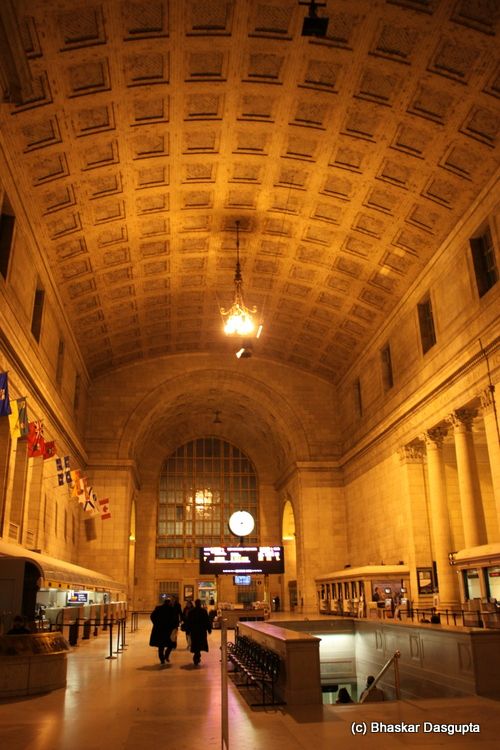 we go to catch the tube
amazing building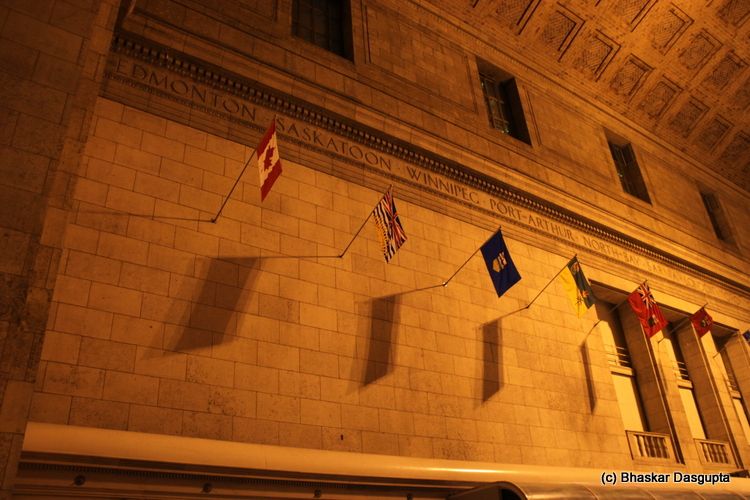 talks about all the various locations it will go to.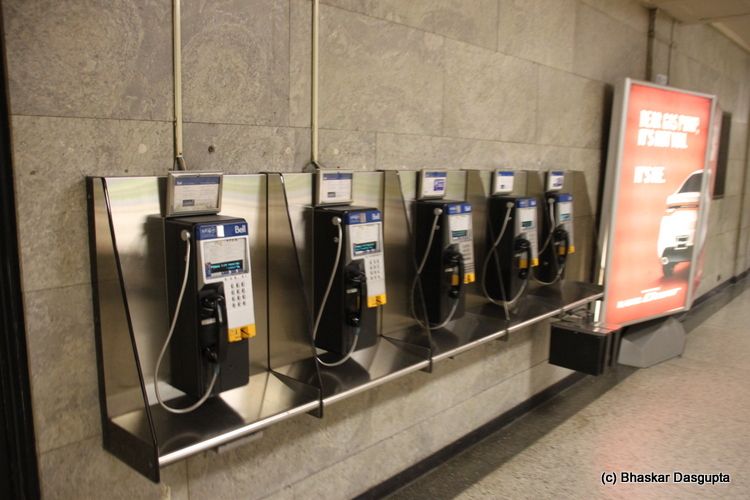 they still have these phones :)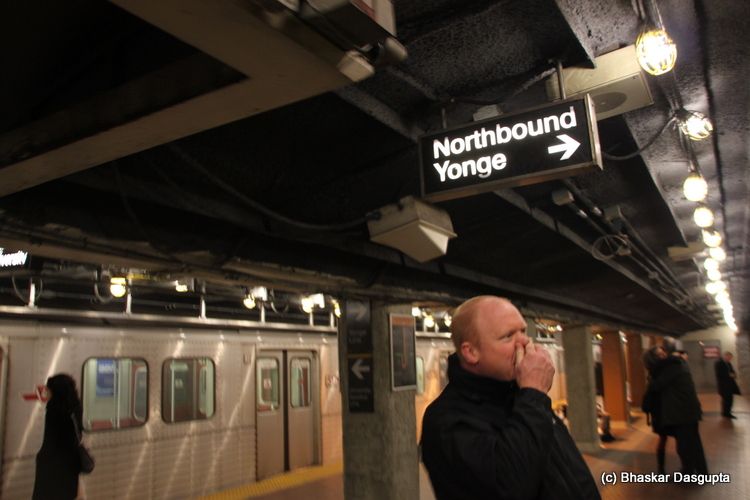 Brendan cannot figure out where we need to go
then I got confused as well
the walls are getting repaired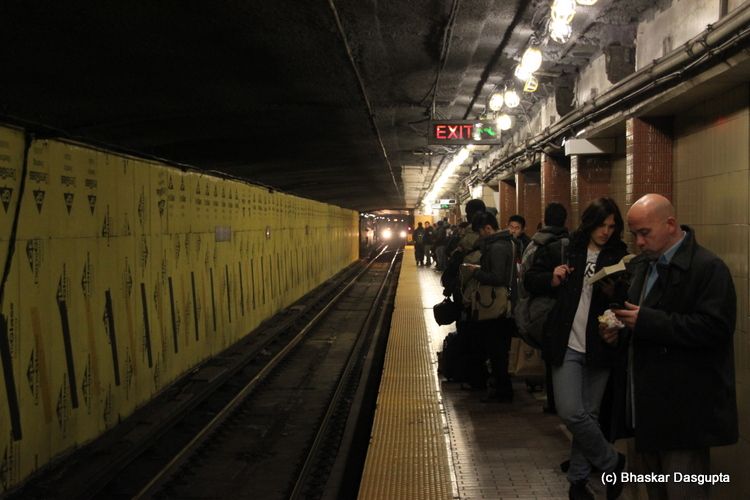 there's the train
the platform is also getting fixed, temporary lighting all over the place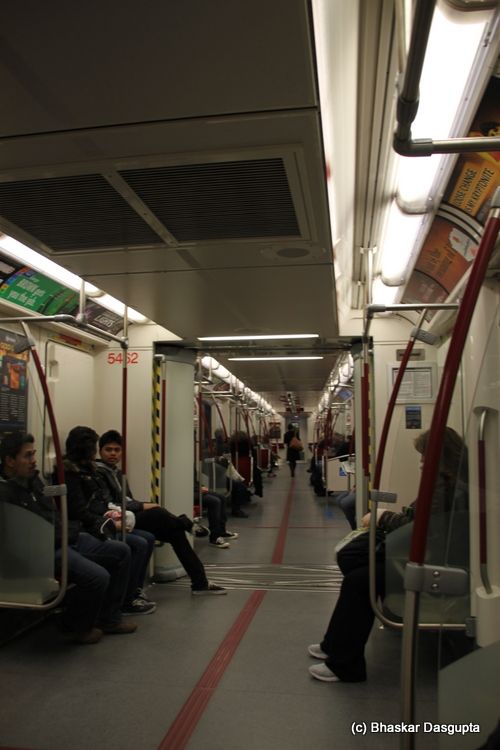 long corridors on the train, very nice people on the train
we pop out, there's the hotel we are staying at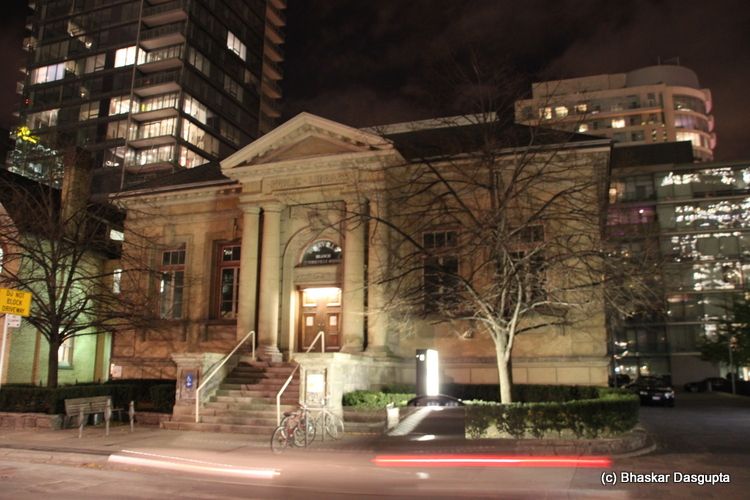 the town library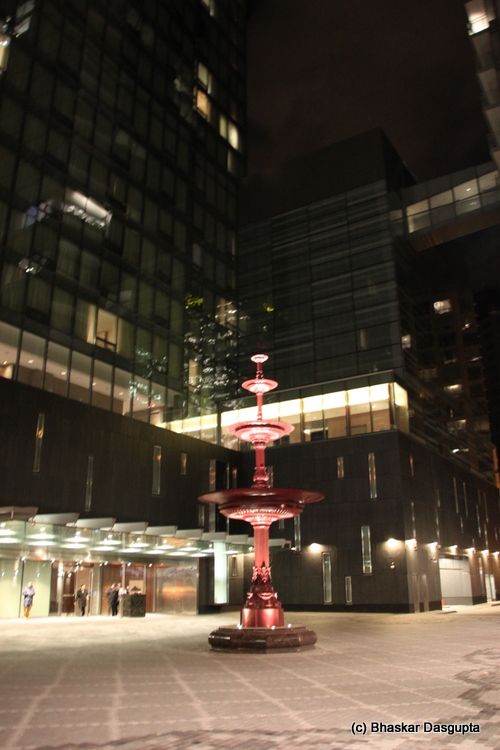 an iron fountain..