So last night in Shanghai, its frikking cold and I barely have a pair of jeans and a shirt on top. Still, the intrepid photographer I am, i head out of the hotel.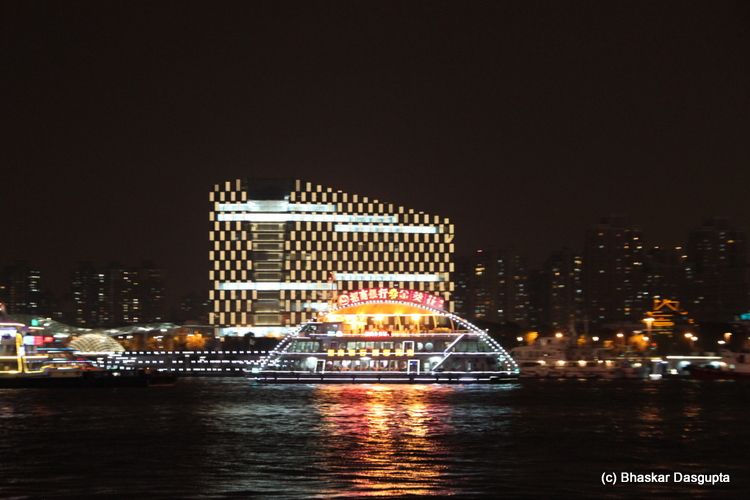 there are quite a lot of river cruise ships puttering up and down the river..
here's another one…
the Bund really looks good from this side…I walk around the river bank for about a kilometer or so..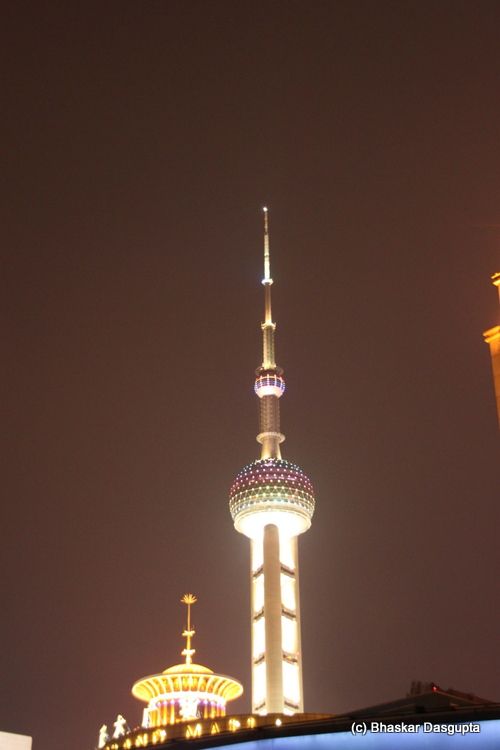 and then that space age rocket is up there..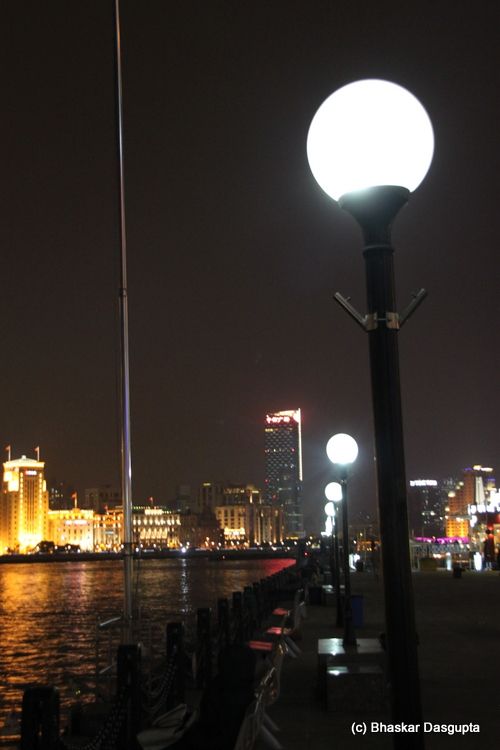 the pathway is well made and maintained
there's the hotel..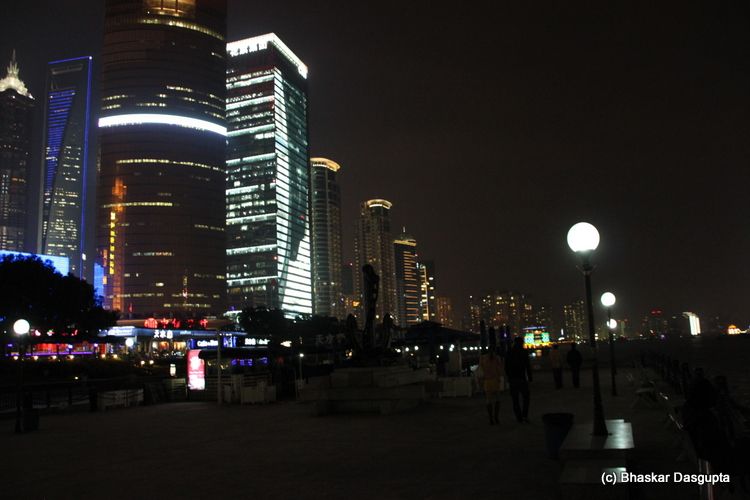 and down the Pudong side.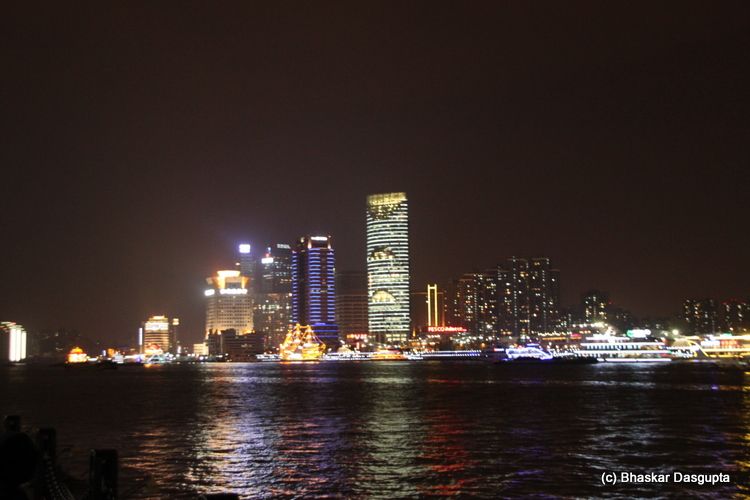 looking over the water, the river surface has a strange oily look..
the close up's of some of the amazing buildings on the Bund. they hark back to those feverish pre-war era when life was short, and everything was changing and and and.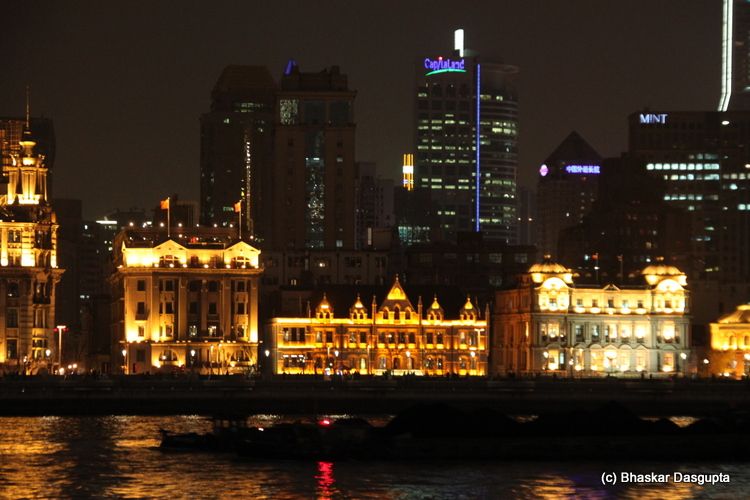 these are well maintained, thankfully.
havent been broken up and redone..
that's an interesting topping
I am heading towards the curve…
couldnt really take a good pic, but this says, no striding over the chain into the mud. Yes, Ma'am, I wouldnt.
Looking back at the Pudong area.
A rather big barge on the way over
I am now approaching the curve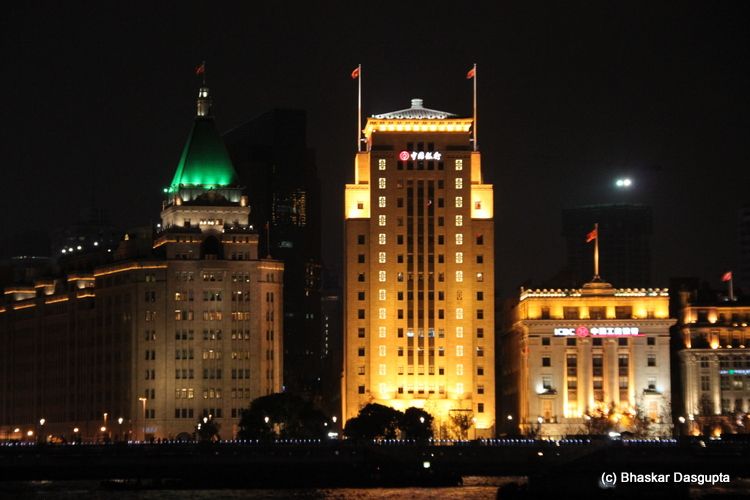 that green roof looks nice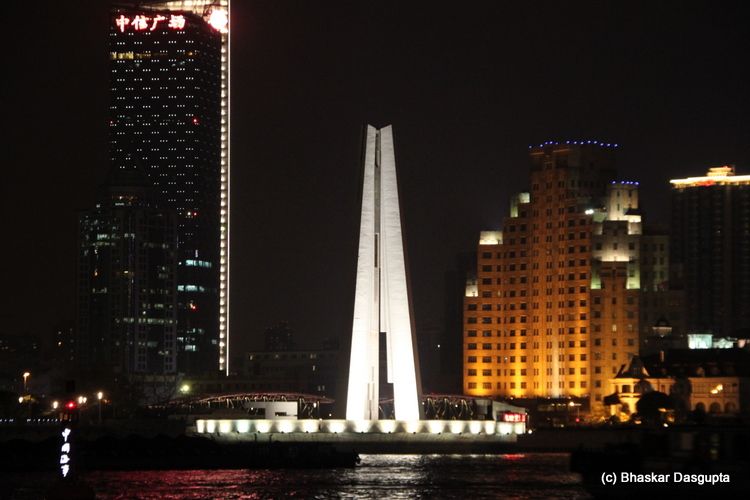 some kind of a memorial?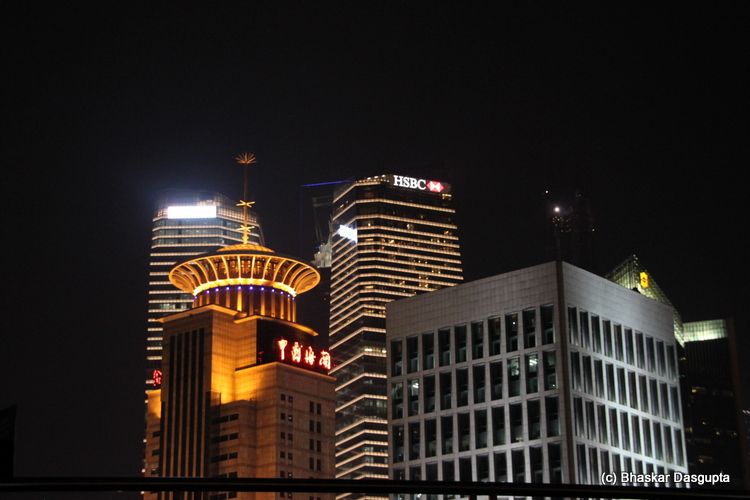 there's the old firm..we actually have a hotel in the same building, so its very convenient when we are visiting Shanghai.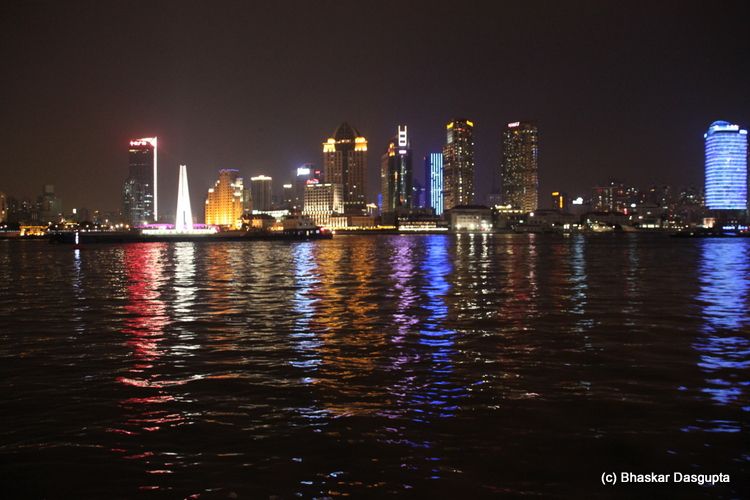 nice reflections…colourful
and golden reflections.
I have reached the end of the promenade.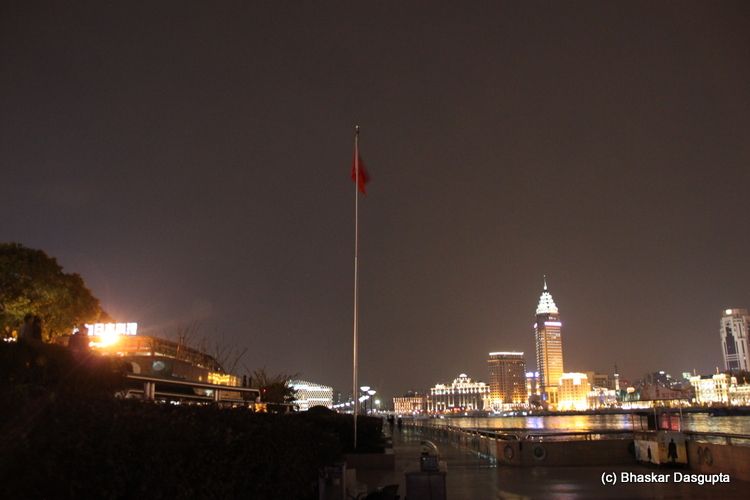 looking back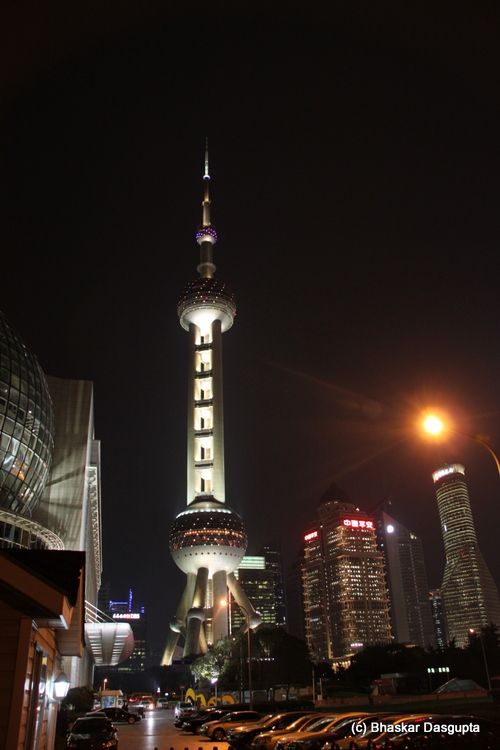 So I cut across to get back to the hotel.
you have to admit that they have made a pretty awesome fist of things…
very nice architecture
reflections…
pretty awesome eh?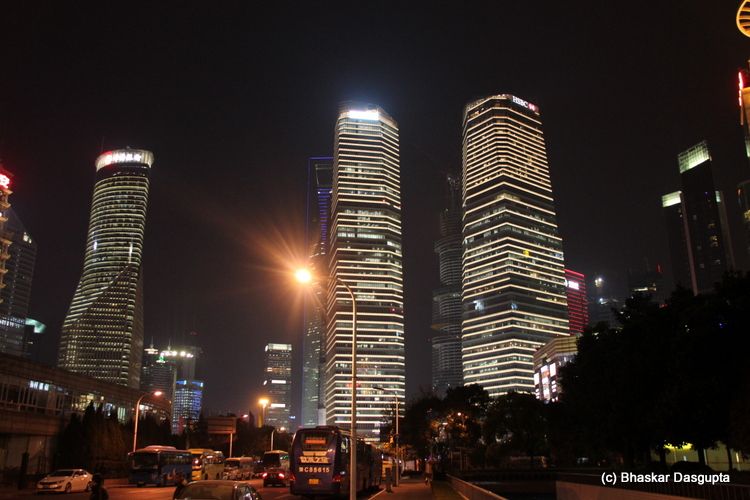 nice one, I am now downwind…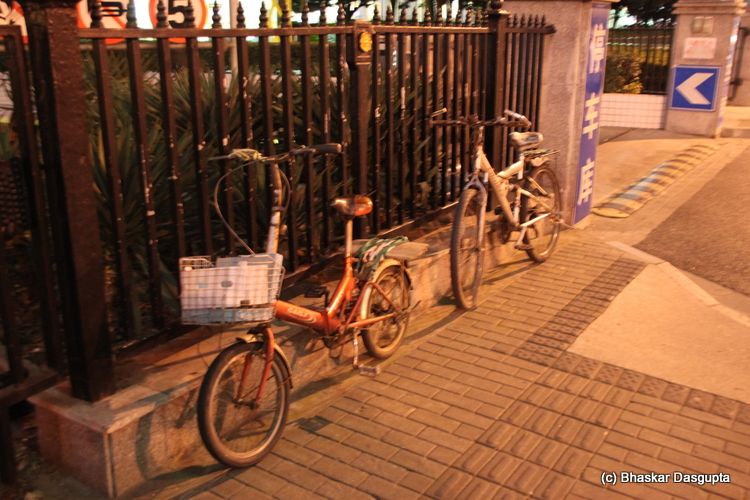 of course, surprisingly too few bicycles…
ok, so I have to cross the road and then get up on top of that walkway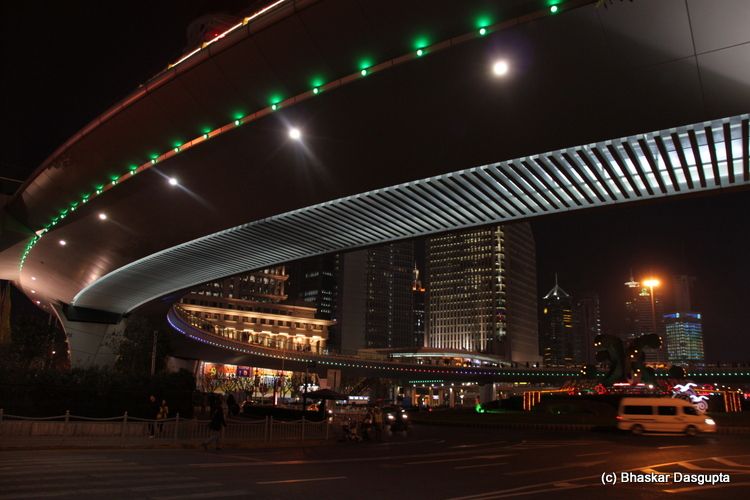 now that's a nice little view
maybe one day I will get to learn Mandarin
nice ones..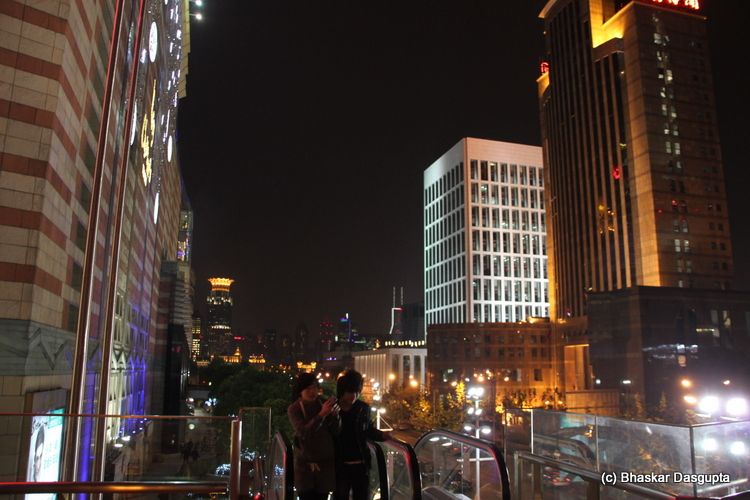 so I am up on the walkway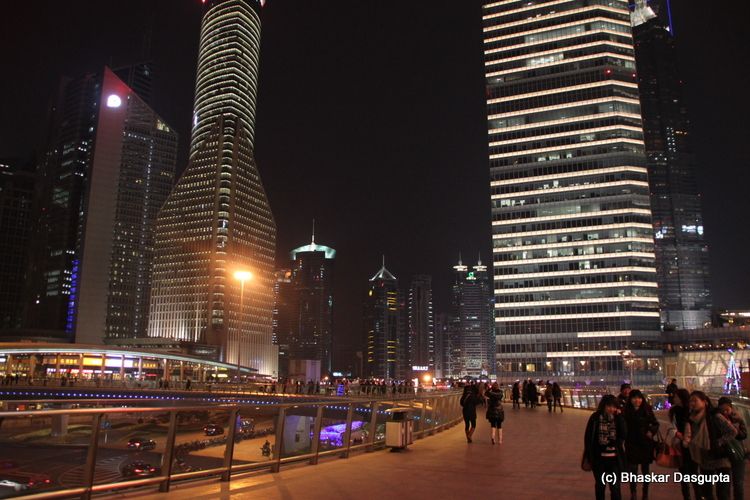 surprisingly large number of people up and about.
hello? what do we have here? some kind of a shrine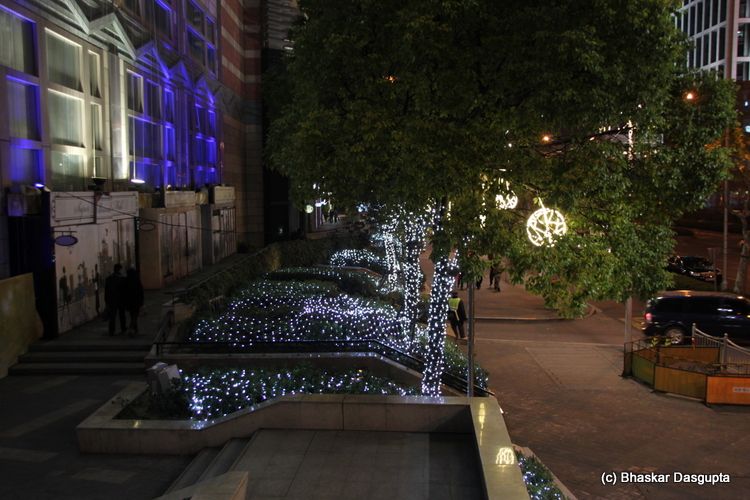 i head down
Buddha…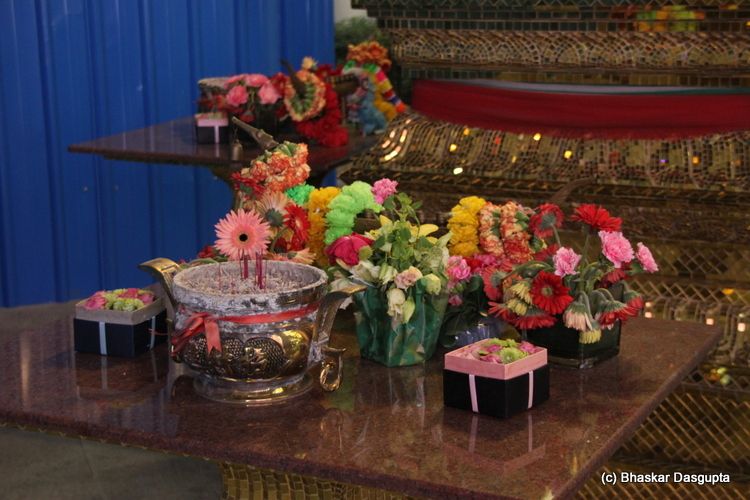 with some plastic flowers and incense bowls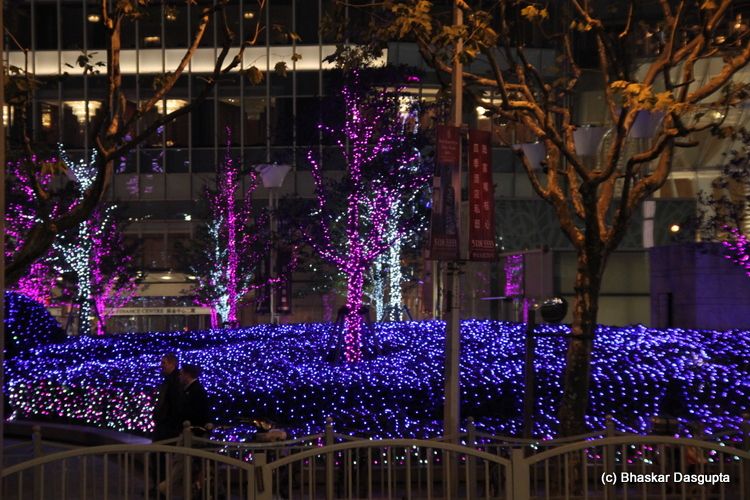 nice flowers :)
matches the christmas tree, eh?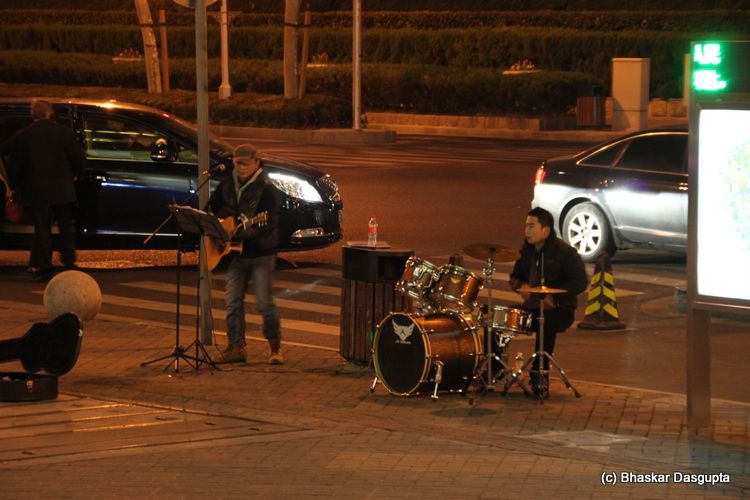 and live music, you have to be kidding me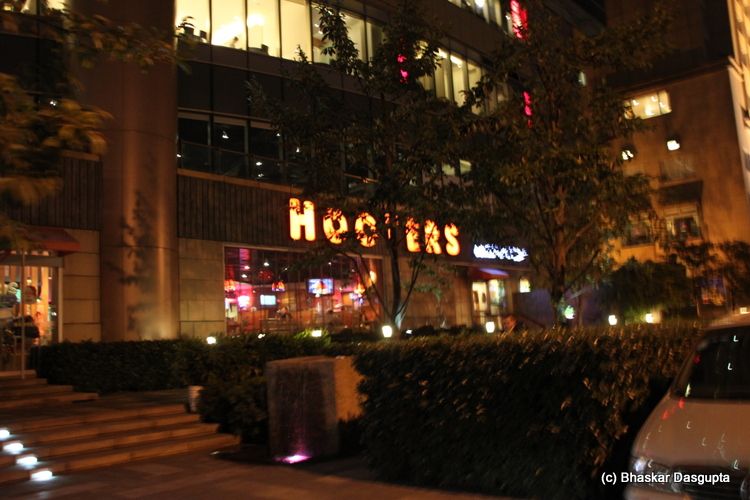 And then the world famous restaurant..