So I was going to meet some friends of mine for dinner so decided to do a quick photo walk, and what better to do than to check out the Gateway of India
A surprisingly large number of boats were moored just outside..ferries by the look of it.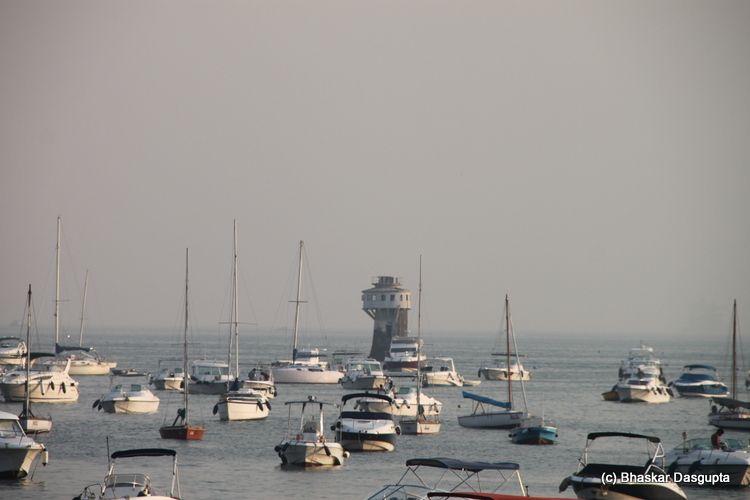 And some personal boats as well..but why here? this isnt a marina, very unsafe, no? This is where the gunmen in the Pakistani terrorist attack of 2008 came ashore…the security was seriously lax.
I queue up behind a long line..
the usual detritus..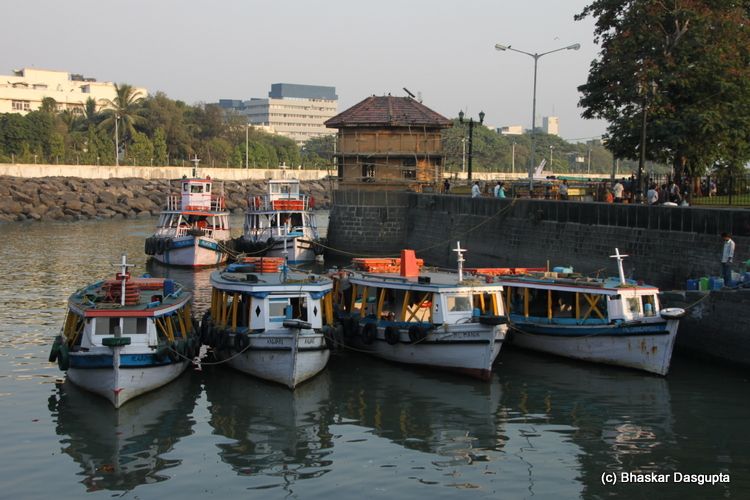 on a side channel, these boats were moored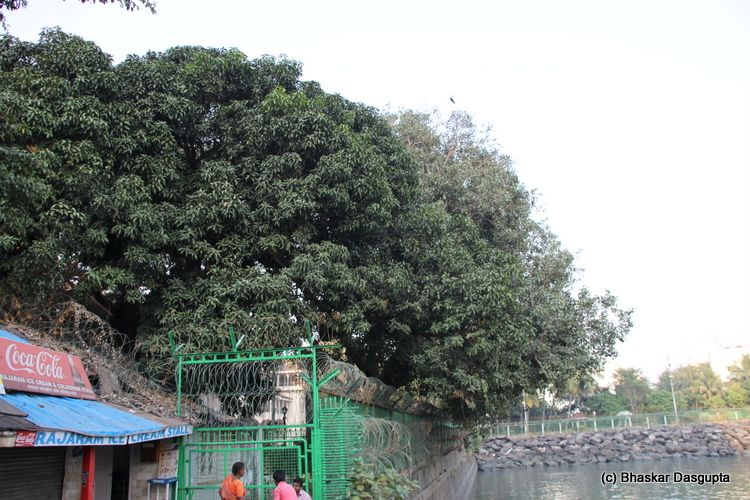 A mango tree on the dockside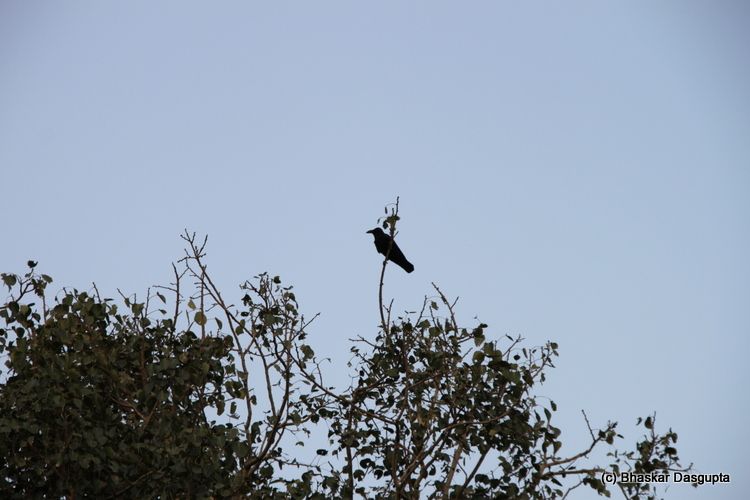 And a patient crow on the top
I think I am going to skip going down to the water.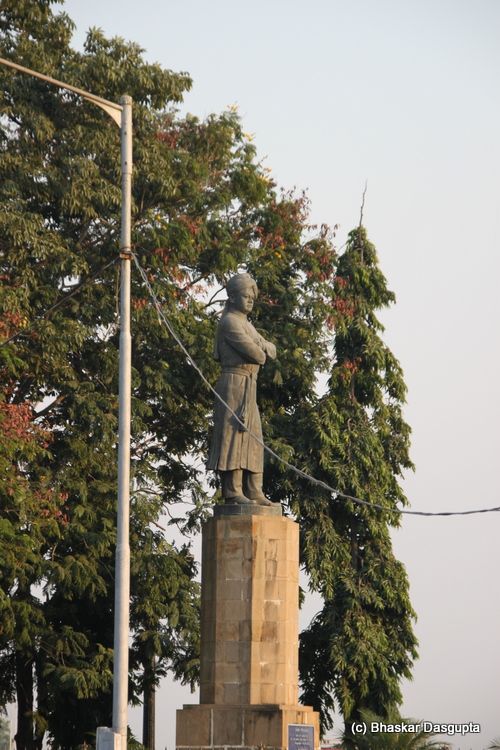 A statue of Swami Vivekananda
And Shivaji
And an awesome marble non functioning fountain. Really good work..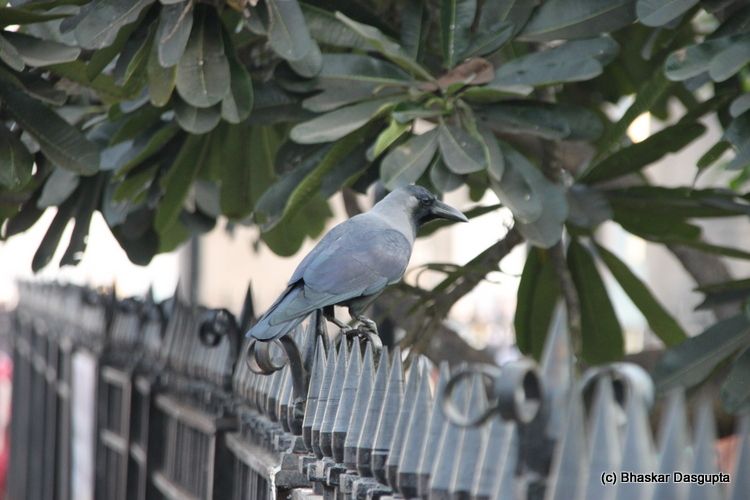 More of the crows..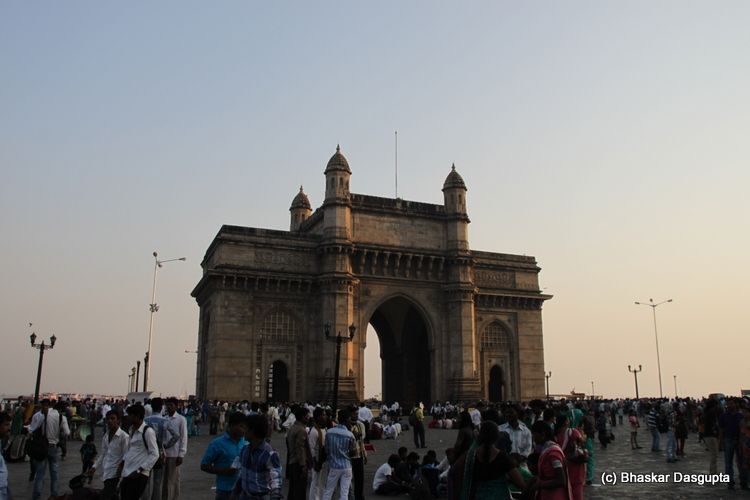 I move inside.
As the note says. Its a fascinating mixture of Roman Triumphal Arches, Mughal Architecture with elements of Hindu Iconography. More interestingly, lol, while the Emperor visited in 1911, they didn't actually get to see this, the gateway was completed in 1924. heh. Typical Indian sense of timing even back then.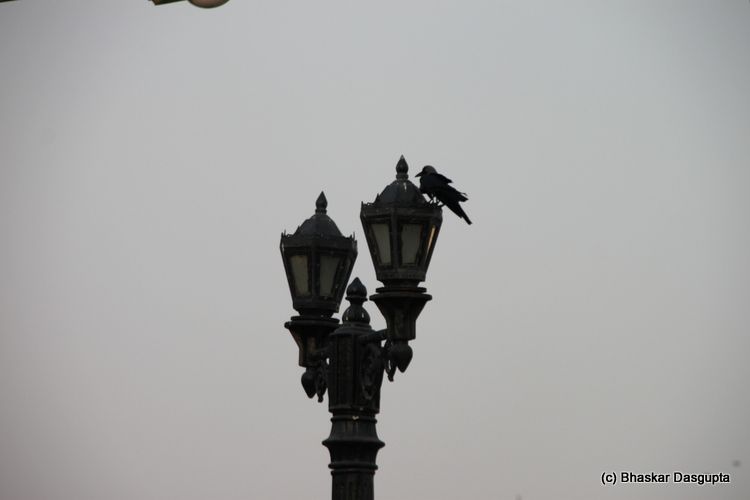 Another crow on top of the ornamental lamps.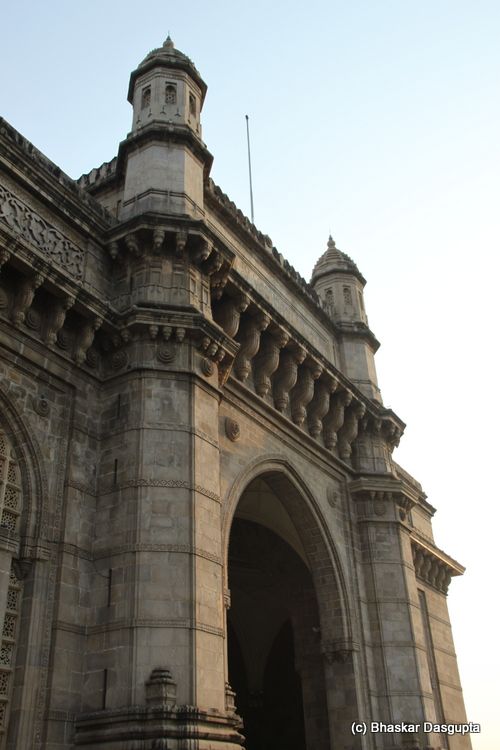 so while the domes are like Mughal in nature….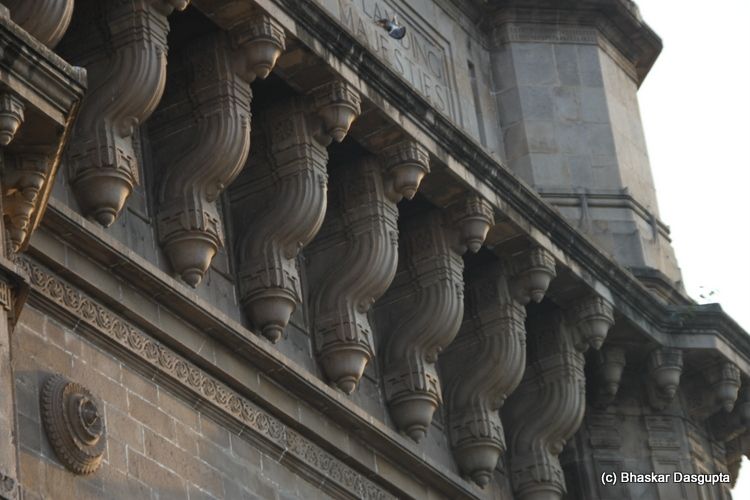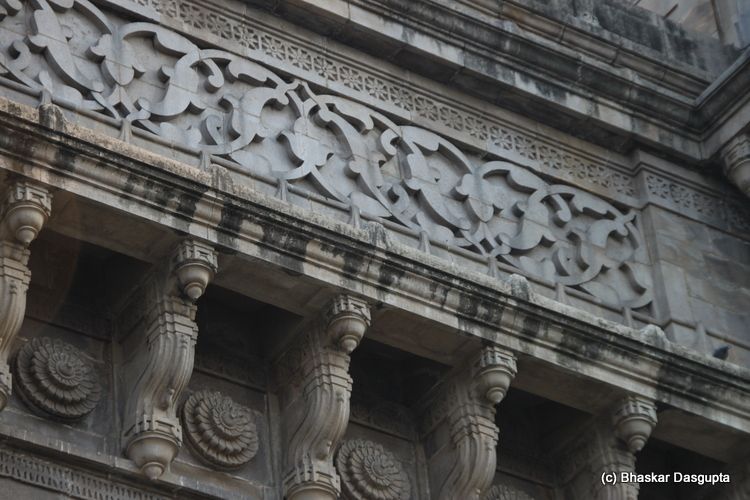 the decorations wouldnt look out of place in a Hindu temple with the lotus flowers and the supports.
windows are Mughal
and so are the arches.
the perforated screens came from Gwalior…that area has come up with some excellent stone work..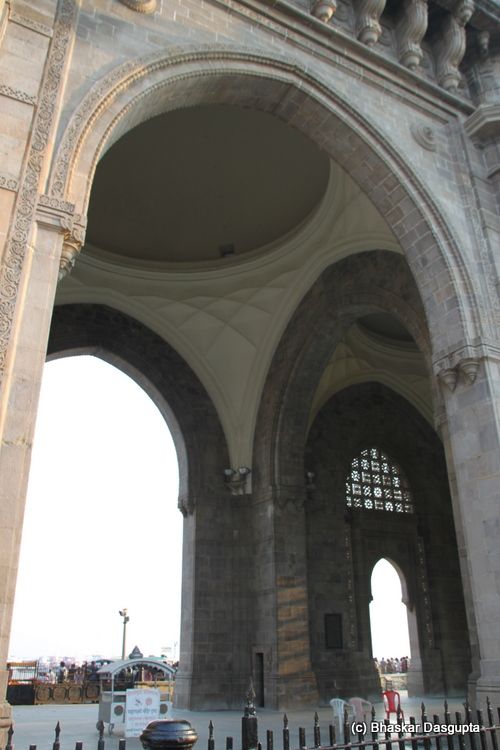 the dome was a bit of a let down, i expected more work done on it but it was boring
the setting sun illuminates some of the structural supports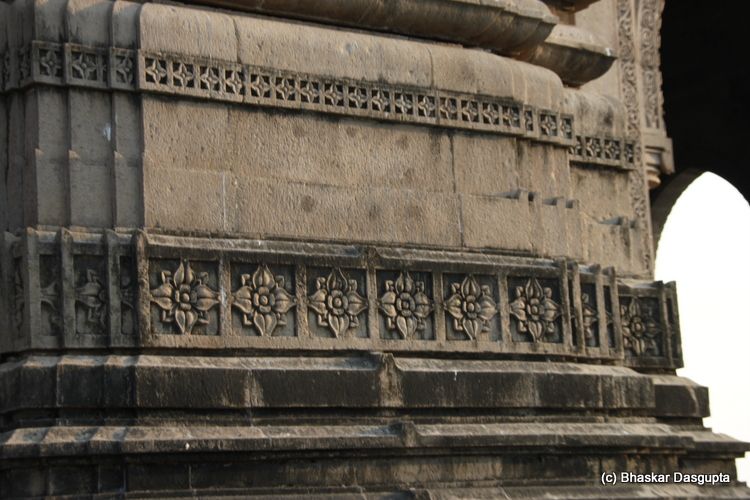 flowers…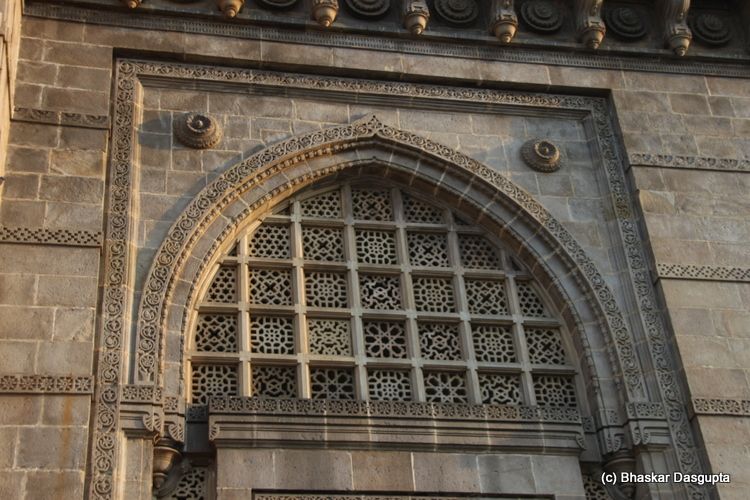 the perforated screens
looking back at the Taj Palace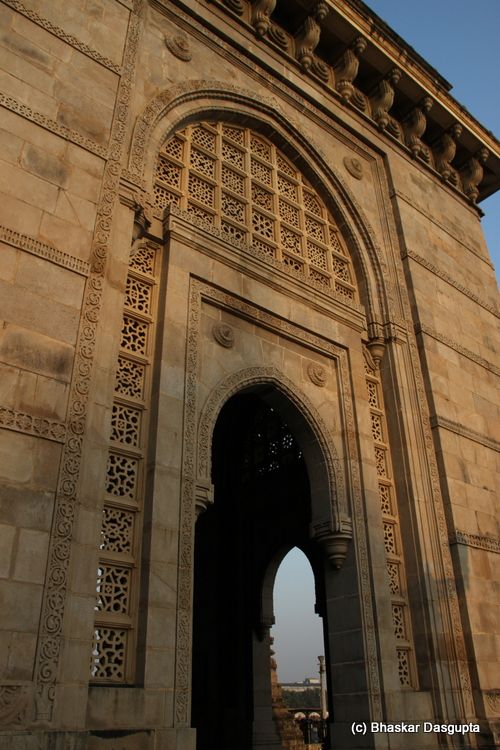 the gates are quite imposing
While its not that highly carved, what is carved is very nice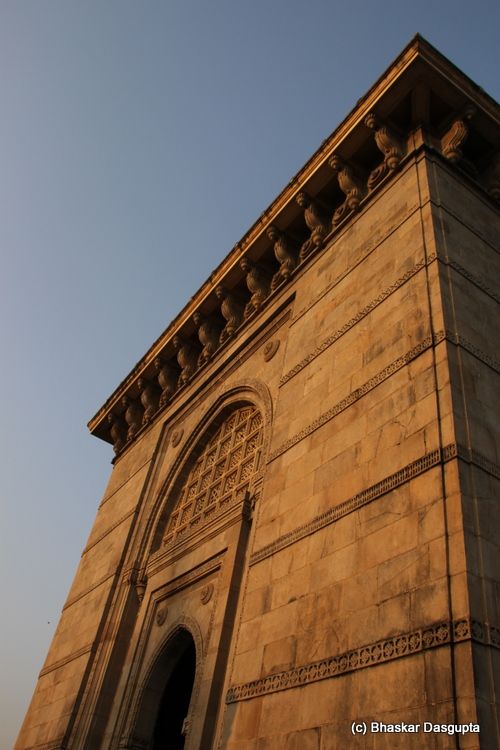 the local stone turns golden in the sunset light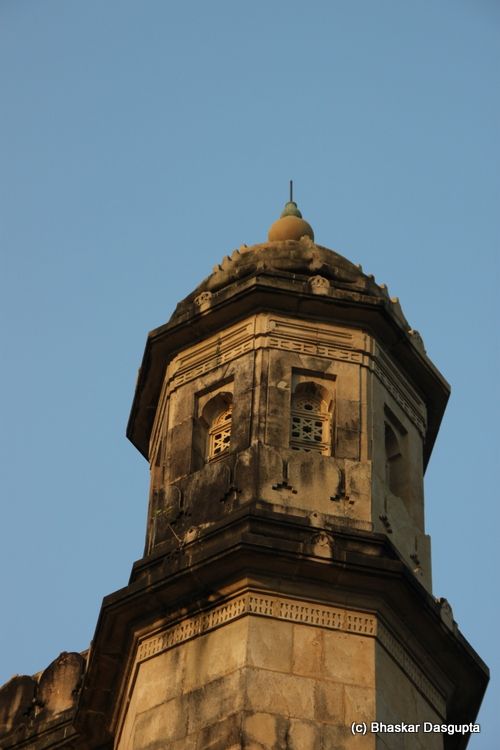 Could do with a bit of a wash…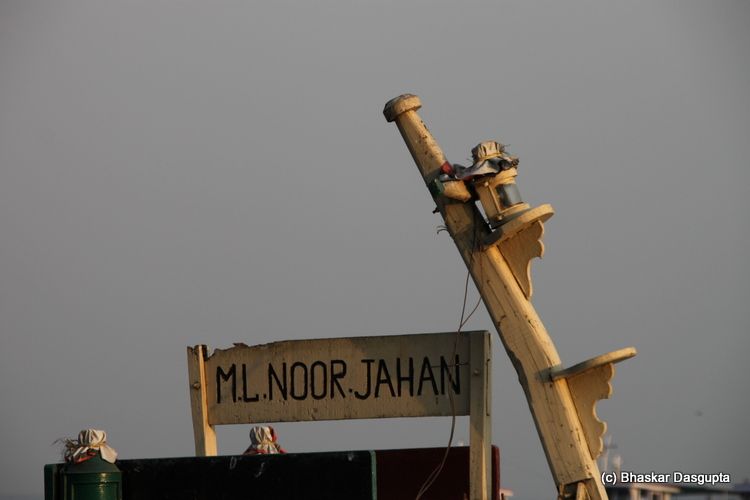 Nice
A commuter boat heading off..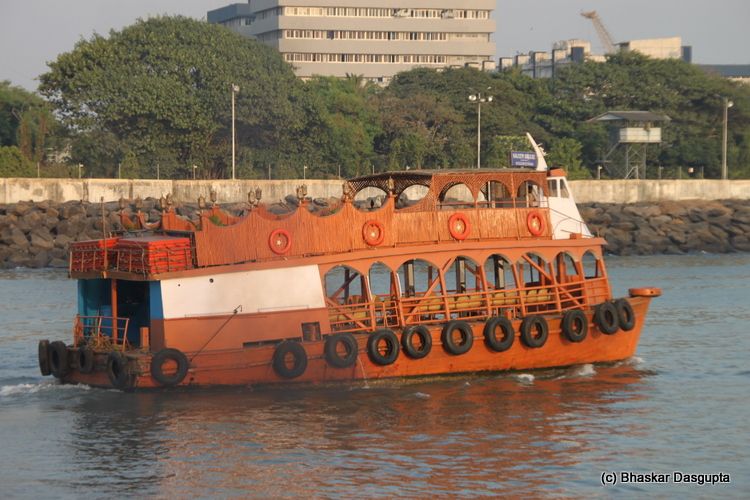 Hmmmm, got a cheap offer on paint?
On the other side of the gateway and I can see through it..
more decorations..
another view through the arches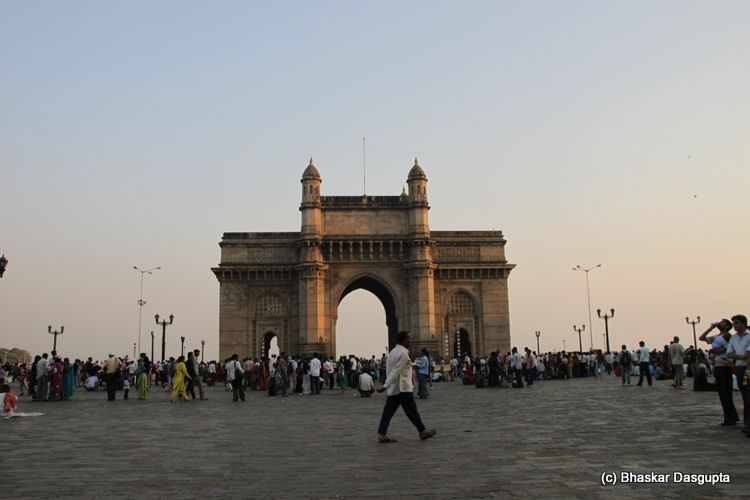 looking straight at the gateway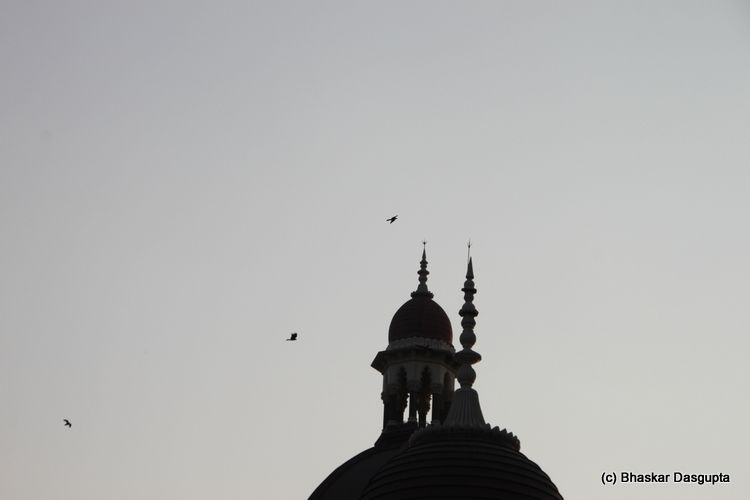 with crows wheeling around the top dome
Shivaji looking imperial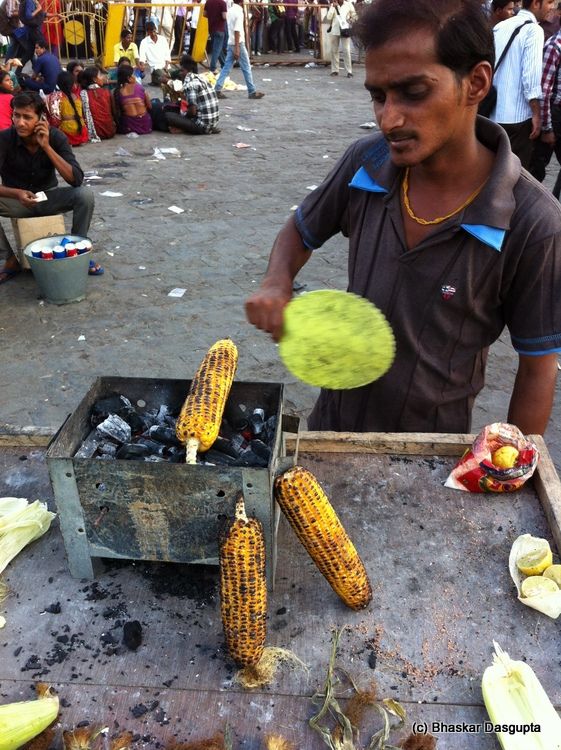 enough already, now for some excellent coal roasted corn on the cob with lemon, salt, pepper and chilly powder on it. Just perfect…