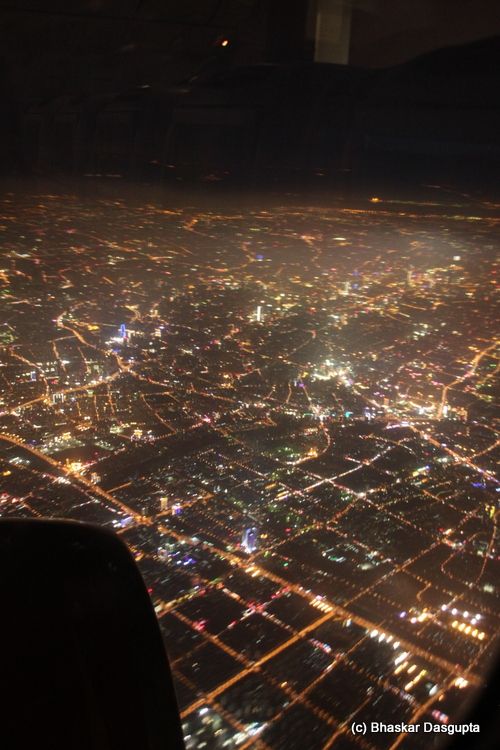 So I land late at night in Shanghai.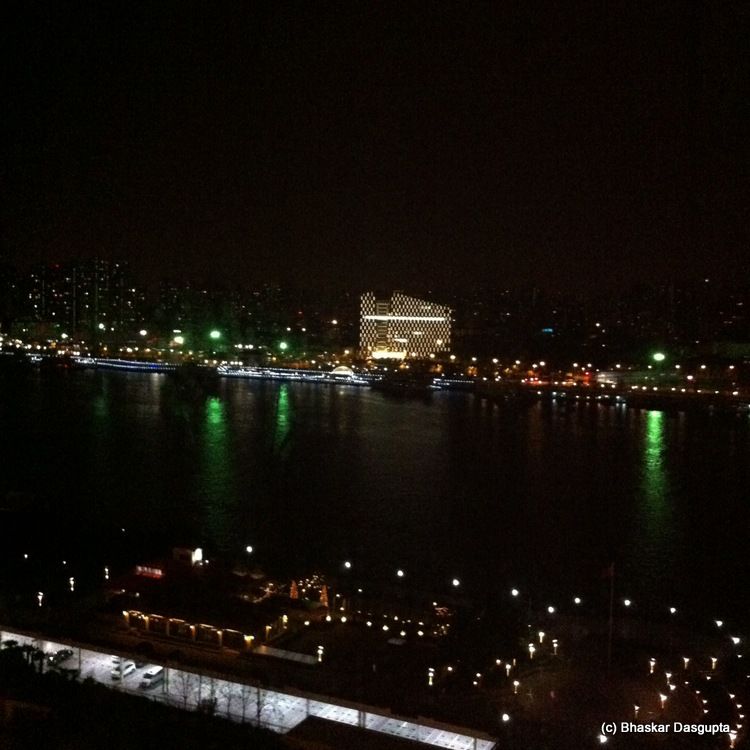 and by the time I check into the room, its very late, almost midnight.
So popped out for a bite to eat. That's where I was staying, the Shangri La.
so wake up in the morning and before rushing off to work, take a peek outside. there's the river..Its the Huangpu River, a tributary of the Yangtze River. While it looks ok, Shanghai dumps most of its sewage into this river, only 4% is treated. And yes, it gets all of its drinking water from the river as well. Which makes the water smell and taste a bit funny. Wonder what the homeopaths would say? lol, did you know that by the time you drink Thames water, it would have passed through the digestive tracts of 7 people? :P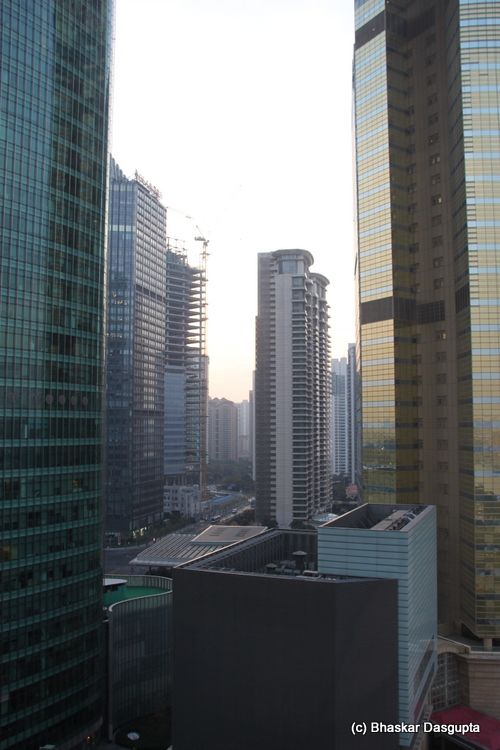 Looking left
there's the Bavarian pub where I had a bite to eat.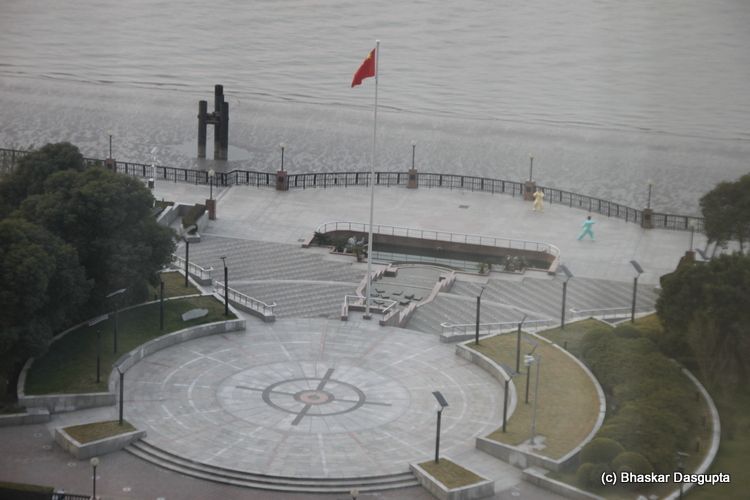 hello? dancing on the streets?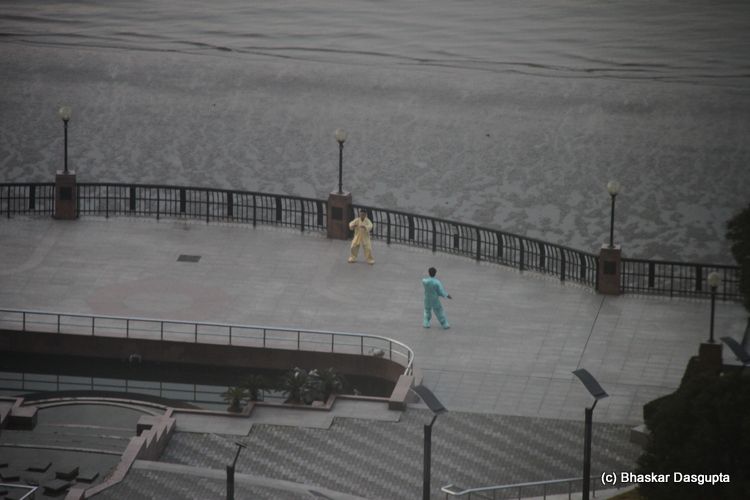 hmmm, I guess this isn't dancing but Tai Chi..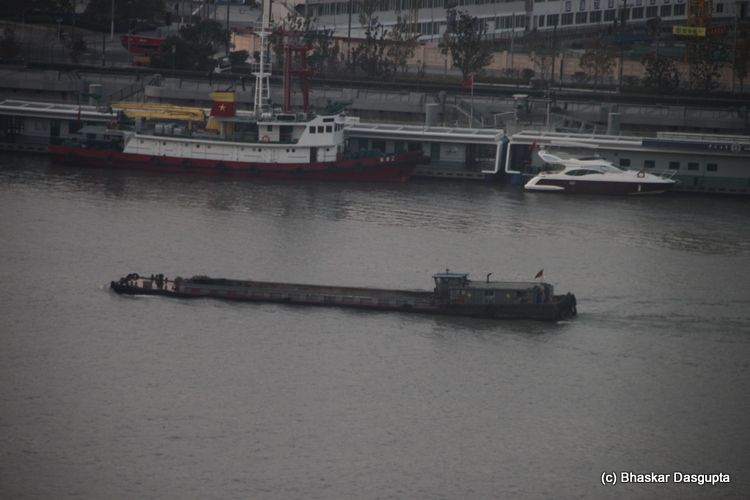 a barge moving up river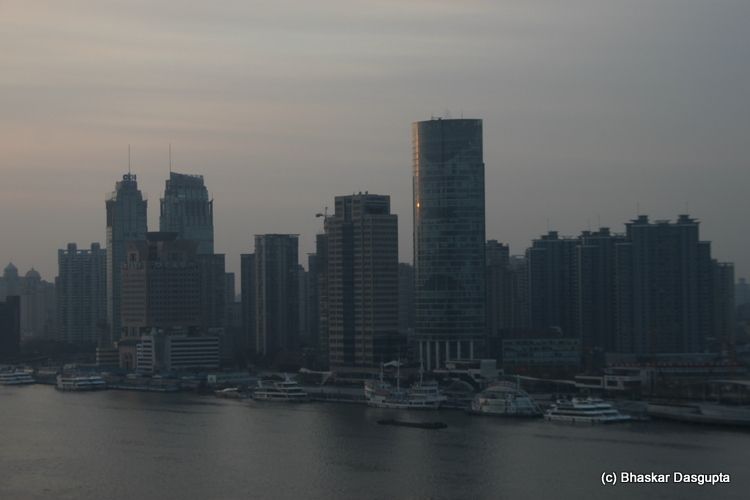 peering across the river.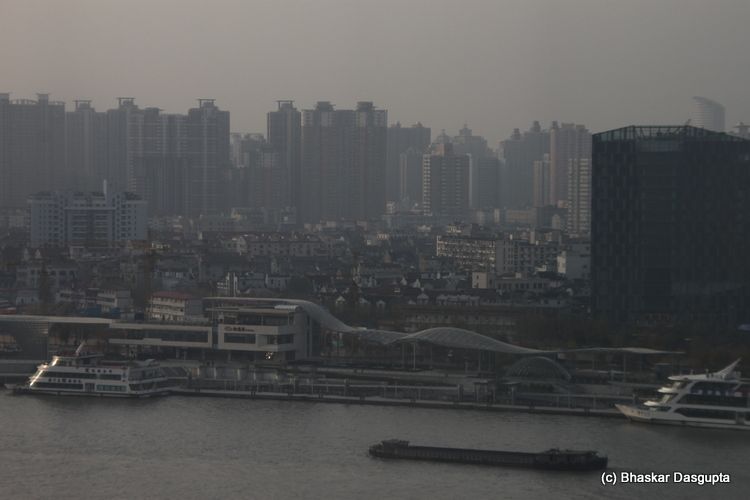 I wonder what's that wavy roof thingie?
that is one extraordinary boat, what on earth is it?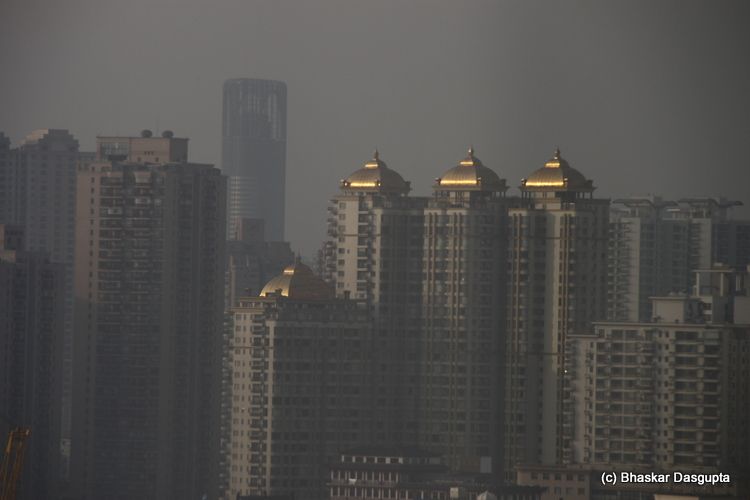 nice…
Down to the workshop room, I can see the bund
Zooming in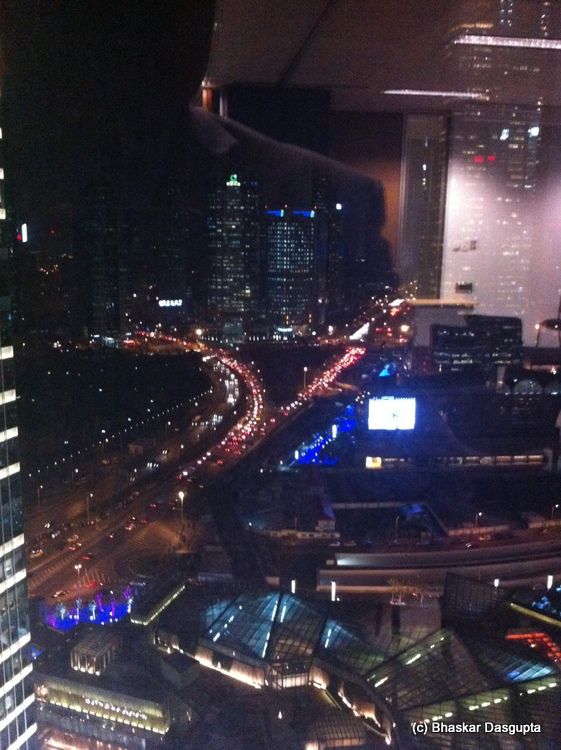 then we had a bit of a drinkie poo party
some nice views across the river and on the Pudong side.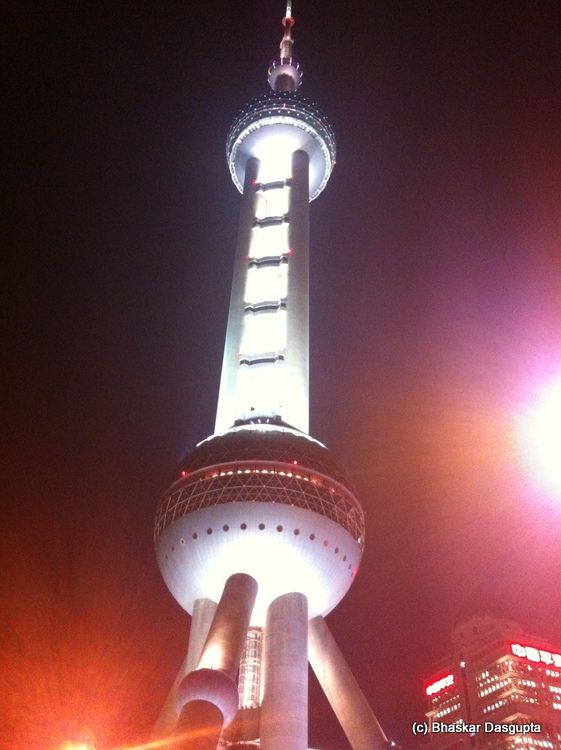 And then hoofed it back into the hotel..looking up at this extraordinary structure, hard to imagine that there was nothing here on this side of the riverbank just a few years back…extraordinary.