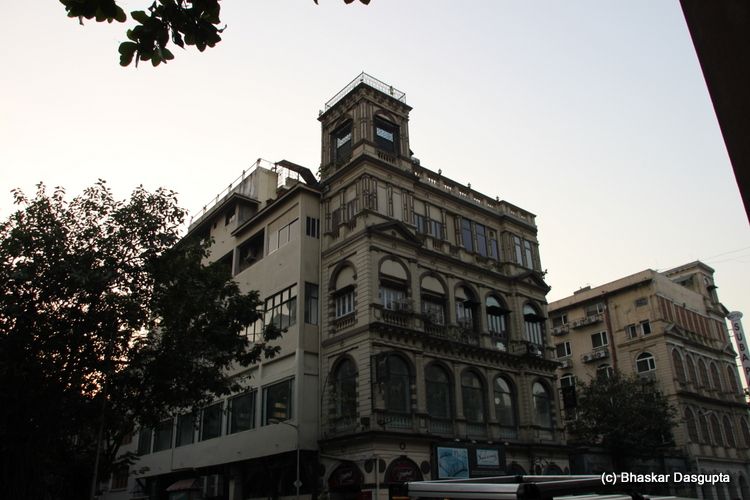 i still had loads of time before dinner so decided to move into Mumbai a wee bit to take a bit more photographs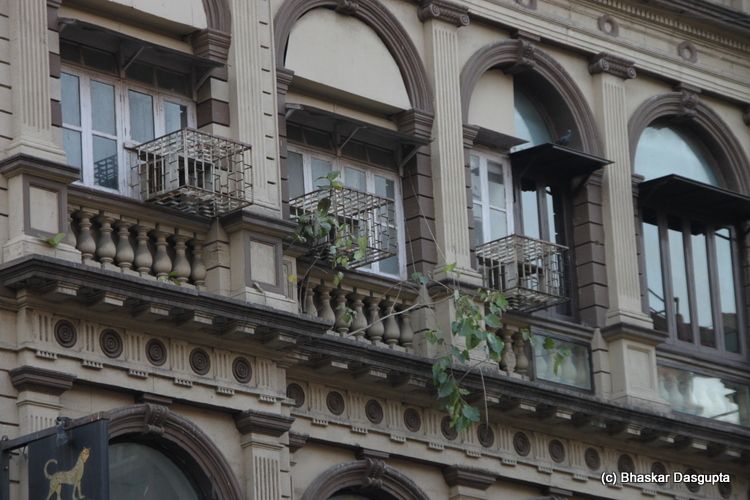 hmmm, that balcony can do with a spot of cleaning.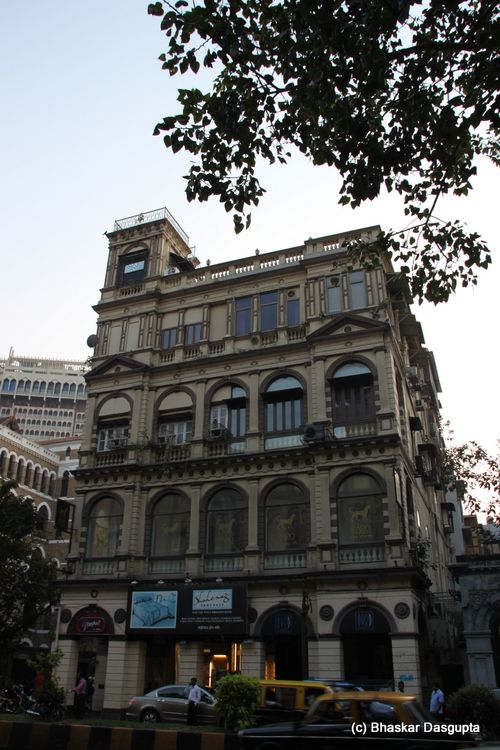 Looks like a very good looking building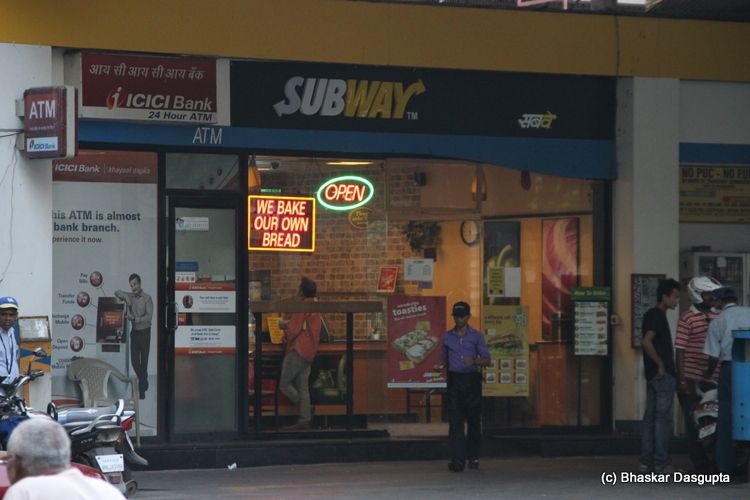 that's nice to hear that you bake your own bread..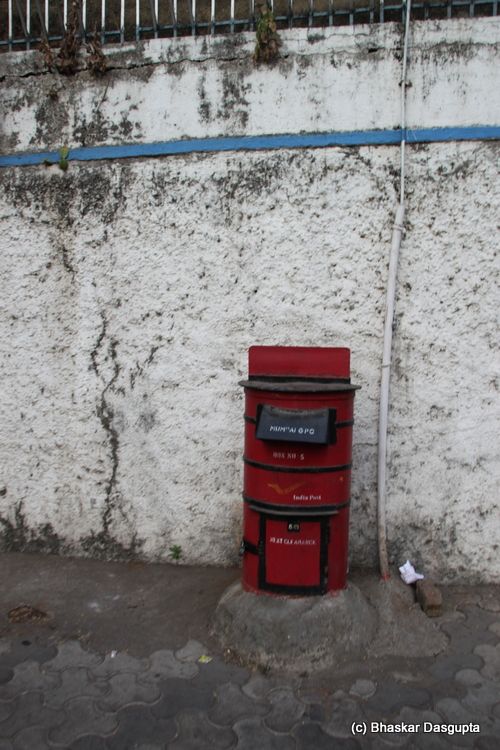 hey, a post box!, havent seen them for a long time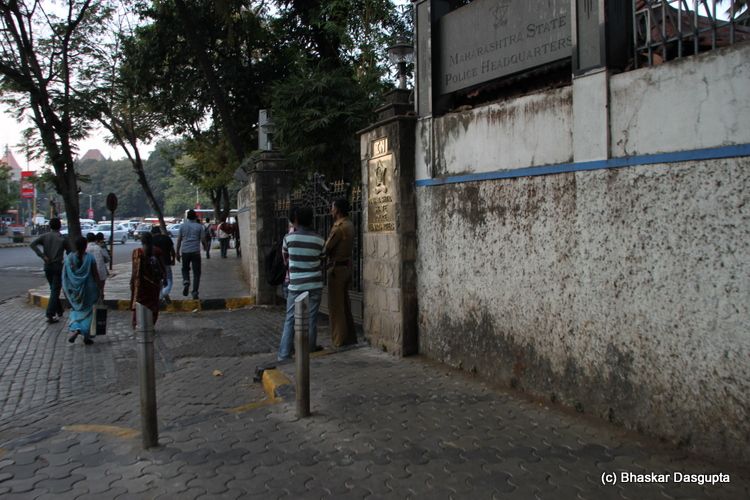 walking in front of the state police hq…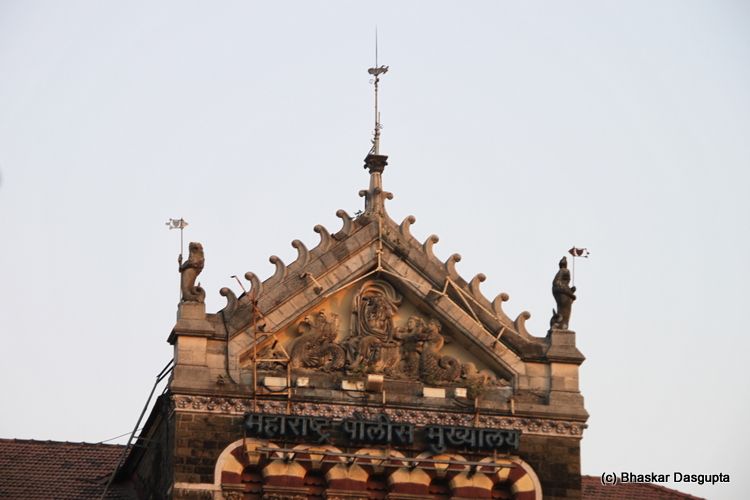 the building is quite opulent and gothic in nature. I find the British Iconography ironic, lol
One of the most under rates prime ministers of India. Too bad he died so soon..and then the nightmare happened..last of the good guys.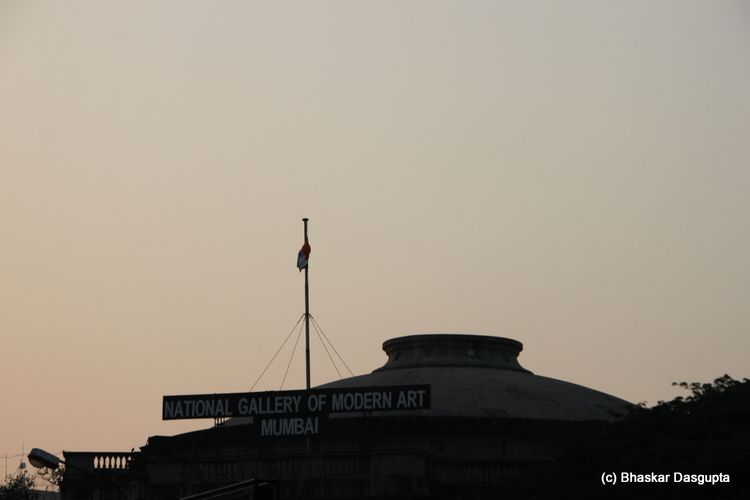 Modern art, eh? I am going to skip this one
the busy roundabout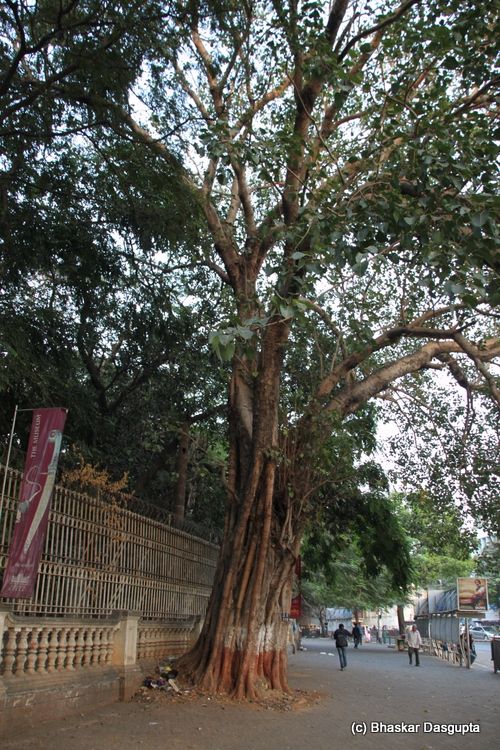 a giant tree..growing out of the pavement
i love the weird mishmash of architecture you find this side of Mumbai.
these two naval guns are bothering me, I wonder what they are doing here? how did they get here? Nothing on the net :(
the building is beautiful, like the Mughal tombs
The statue of the then Prince of Wales stands in the middle of the grounds, liberally shat upon by the birds.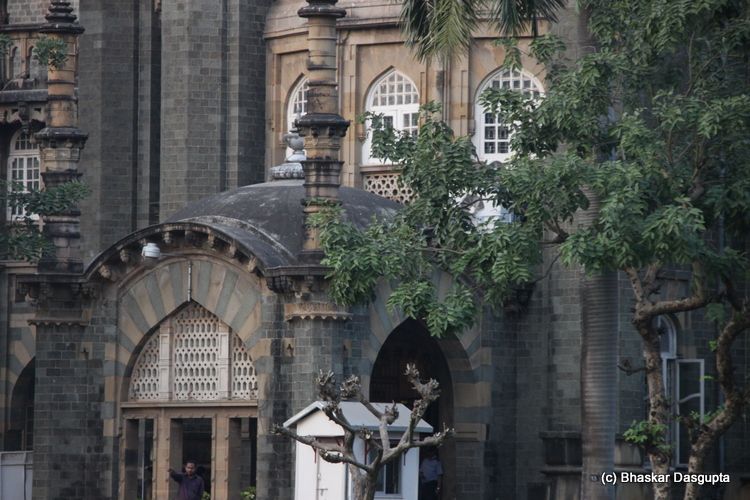 the portico can do with a bit of a clean.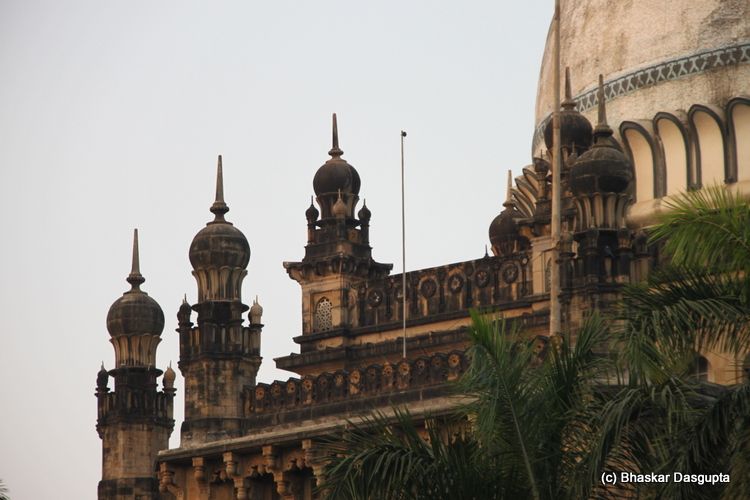 lovely domes..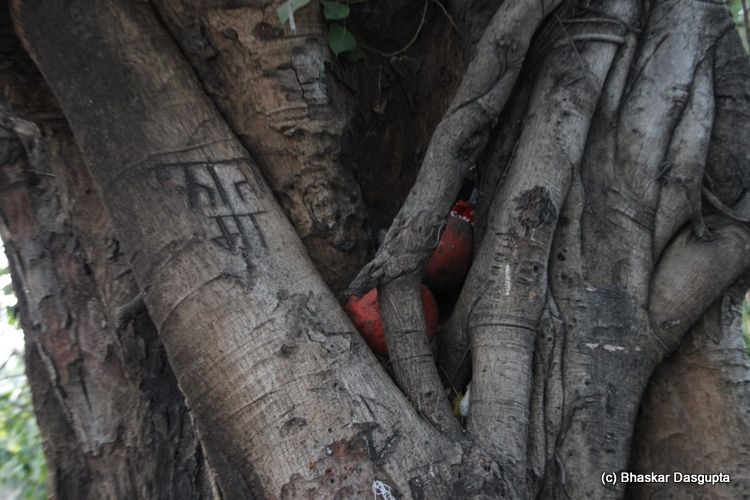 another religious tree.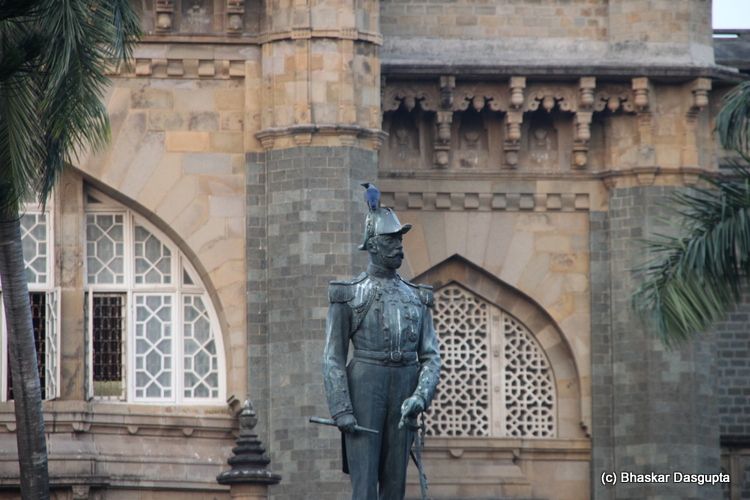 There you go…a bird doing its business..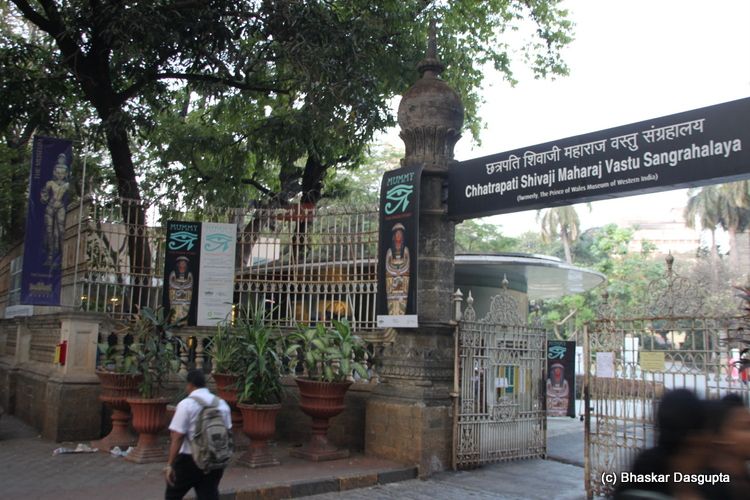 And it was too late, couldn't go in to see the Egyptian gallery
Lovely windows..next time I have to pop in…
Very graceful indeed.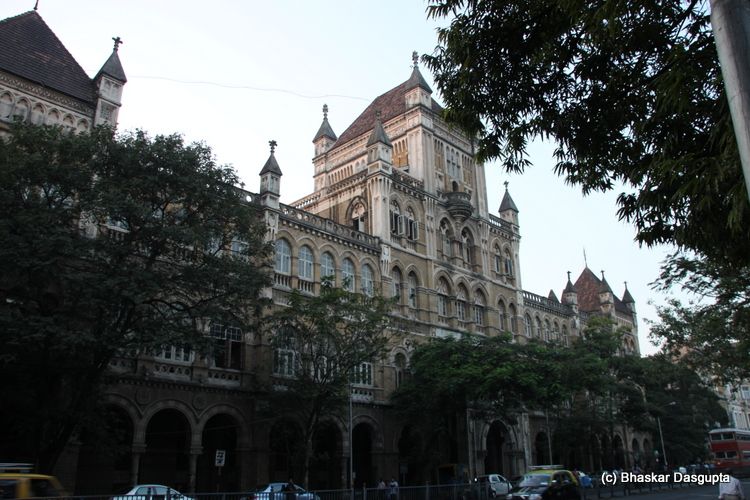 there's the famous college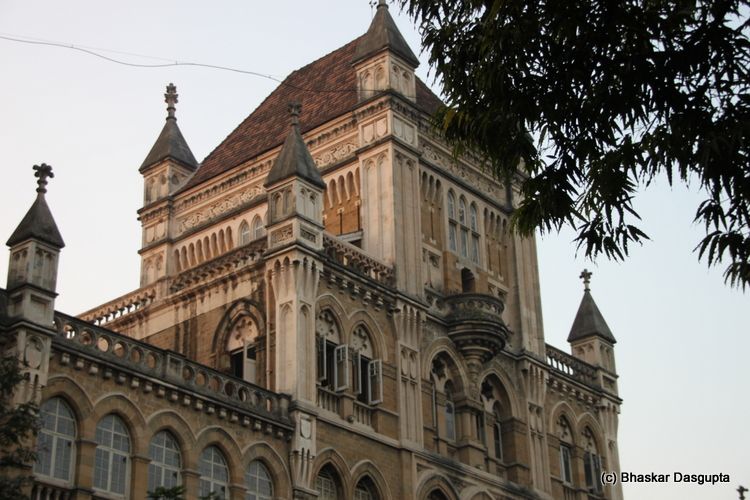 and a closeup of this lovely Edwardian building. I think.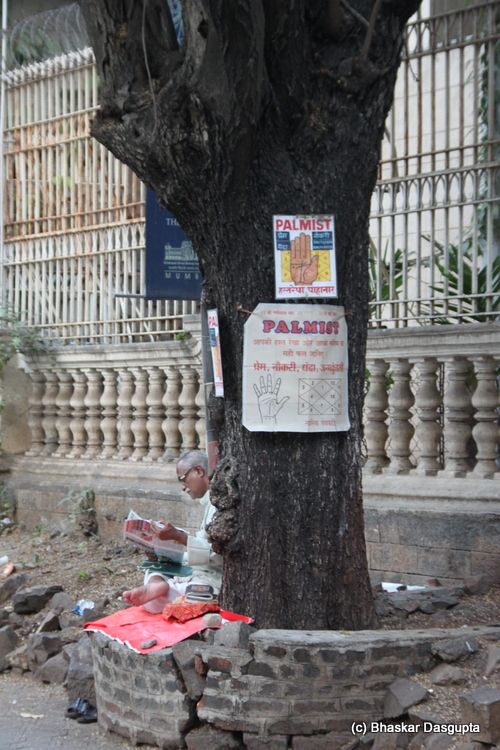 hey, I think I can do a better job.. :)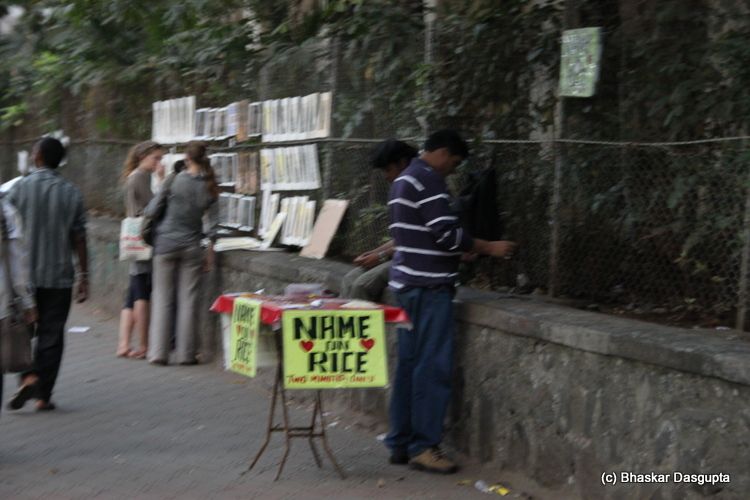 get your name on a grain of rice…things people do to get their daily bread…
Those old style philanthropists are amazing. The Sasoon family indeed has much to be thanked for across Asia. Imagine funding a library? Nowadays there is hardly any philanthropy in India and what is there is to build temples. Bah!
I love it when people spell out English words phonetically in Hindi, ARE YOU FRIKKING STUPID?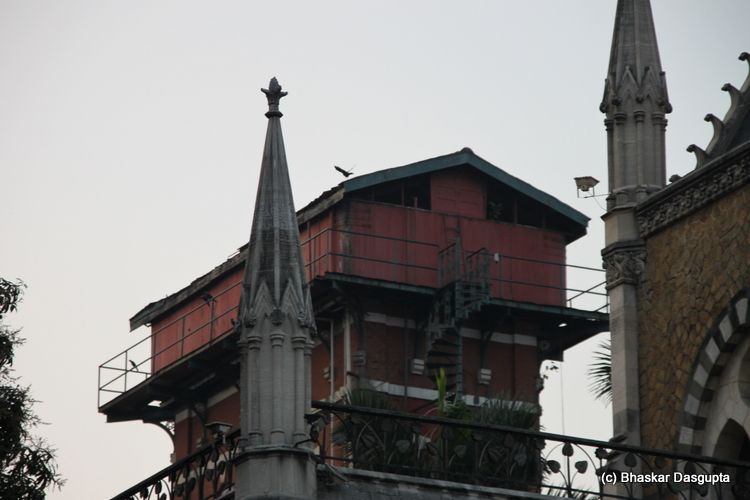 now that's a strange building.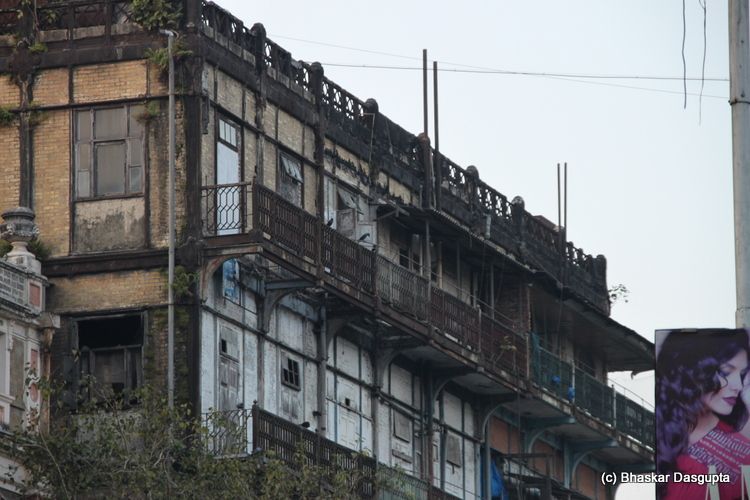 And this one is falling apart..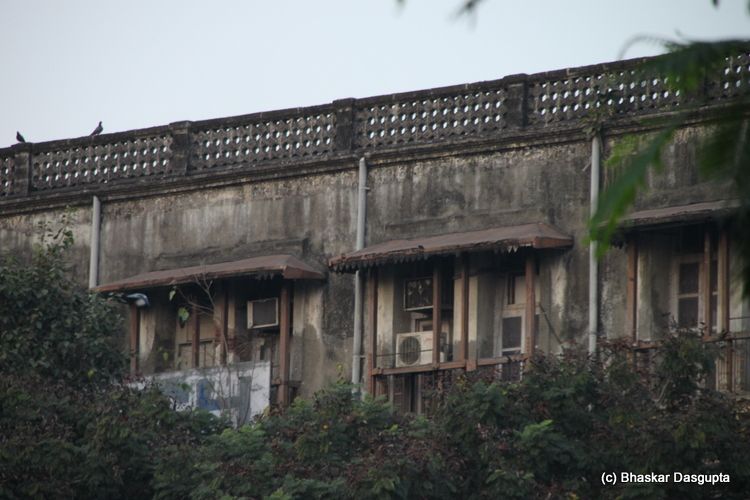 the window ledges are rotting away…
Another old building…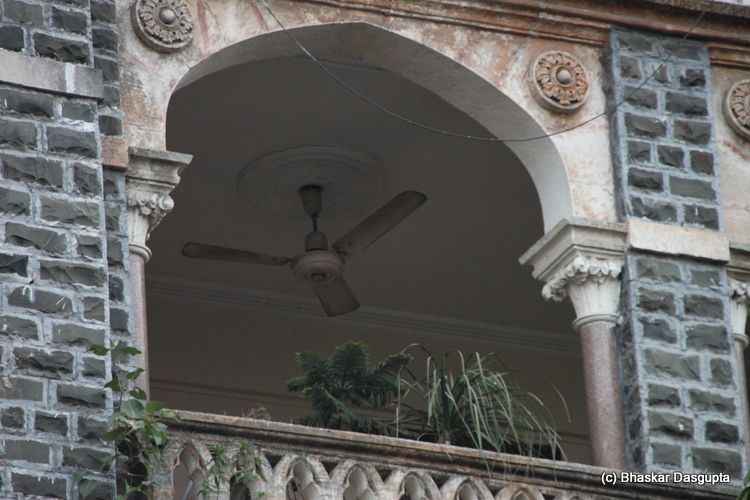 Another run down building…the real estate industry in Bombay is really weird ass..
Impressive, how people can just lie there and have a nice kip in the middle of huge traffic..
Another broken down building, some kind of hostel?
really falling apart…
lol, Le Gaya Saddam…heh.
I find it amazing how women can carry such heavy loads on their heads…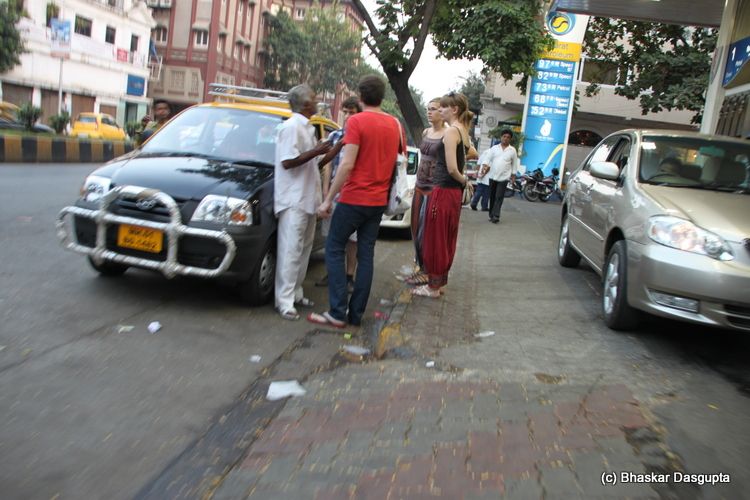 debating the fare?
hello?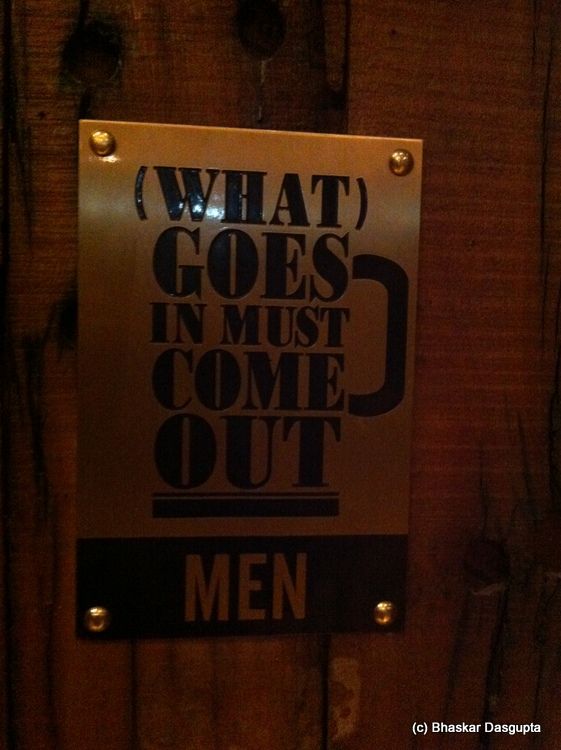 Sign in a Mumbai Pub…fair point.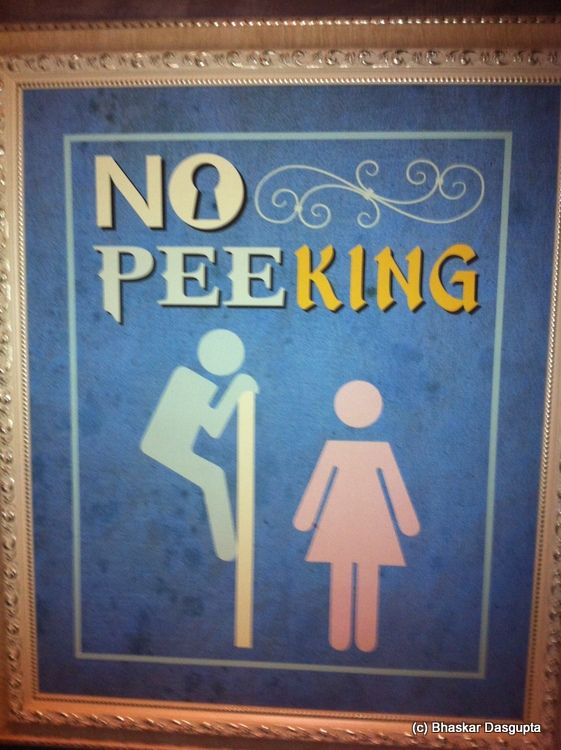 heh. I finish my dinner with the friends and then next day head off to my sister's place..