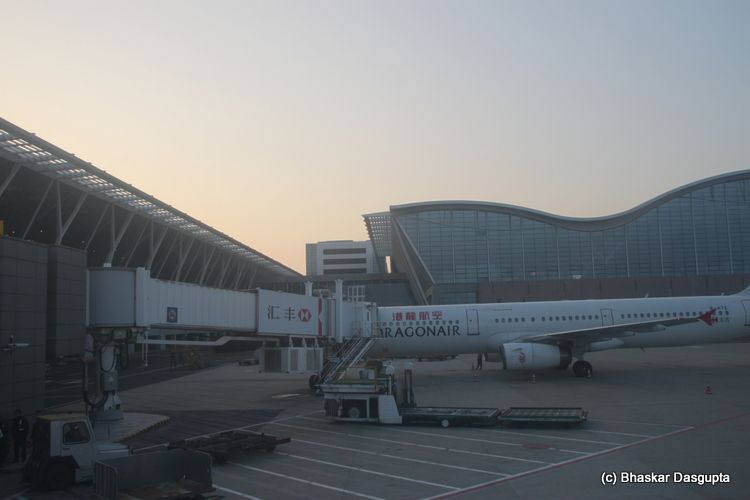 So I moved from Shanghai to HK..on Dragonair! nice
Not much to see…it was pretty much overcast over the entire journey
landed in HK…in a succeeding photo essay, I will talk about how I got up those mountains.
Pretty dramatic pictures…
So I check into the hotel. I always stayed in central but this time, I decided to stay in Kowloon as I had work to do in our Kowloon offices, some training and just because, one shouldn't get too much into the Central aspect. Its quite strange how hermetically sealed Central is, I think Kowloon is more interesting :)
Yep, I do as well.
Here's Mr. Bull…up on the edge of the hotel room.
I wake up to see this sight.
good heavens, that's an impressive whatever it is on top, air conditioning unit?
view from the training room. If you squint your eyes, you can almost imagine yourself back 100-150 years and watching clippers shipping tea or opium…
inside of a water fountain jar
back in the hotel.
this was on the wall of the restaurant…hmmm, very nice.
Another view from the room, pretty nice eh?
Back in the room in the evening..
Looking down at the teeming streets of Kowloon.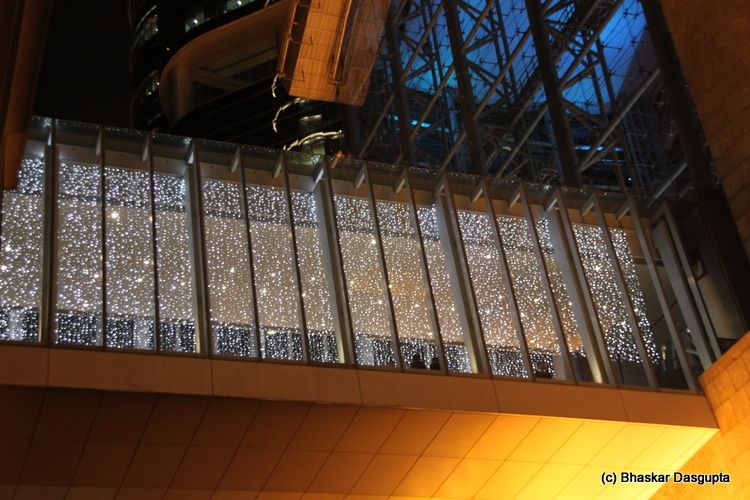 i head down for a quick walk and a bite to eat
cute little bus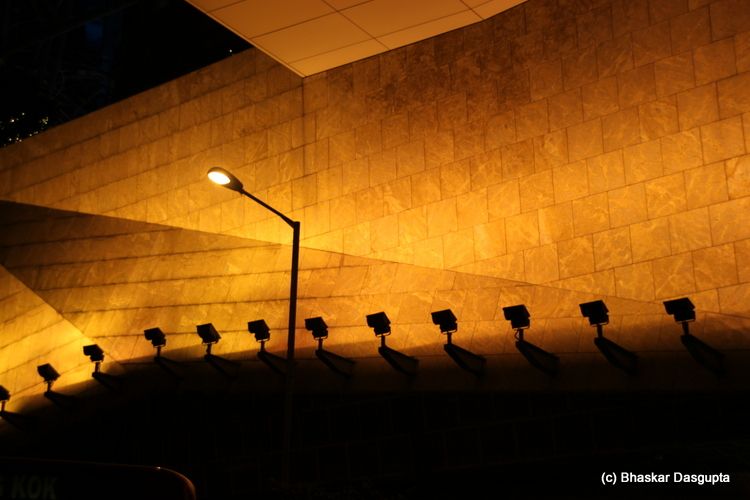 some nice shadows
ah! my lovely HK begins.
And a protest against China…now there's transparency for you.
waiting to cross the road…why did BD cross the road?
to get to the heart of Kowloon
more protest posters, Falun Gong people. Some of these are fairly hairy.
teeming with humanity
not content with the zillions of signs, there were hand held signs as well!
like this one! next time I will pop in there.
now this is quite interesting..quite cheap
fushing hotel? vaguely distressing.
shiny shoes
the balconies had these slats painted in a fluorescent colour, very nice.
i grabbed a bite here..very nice. Here's a tip, go where the locals go. Now you have to recognise who are locals and who are tourists, lol
Hare Krishna chaps.
dodgy…very dodgy… lol
Scallop edges
its just something about the neon lights that gets your juices running.
near our offices
this is so yummy…so I had a bit more :)
Christmas time :)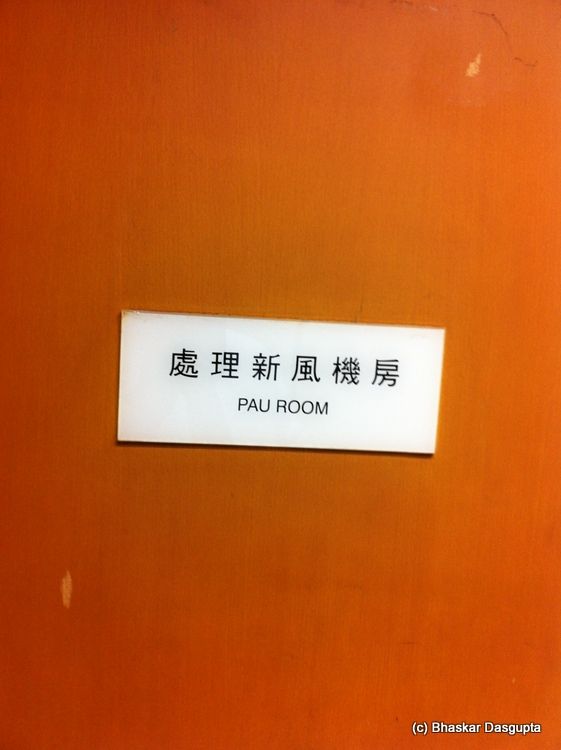 I love this, a full room for Pau? :)
I get back to the hotel and the streets are ablaze with lights..amazing.
stopped in for a bite to eat again.. lol, some kind of giant sea creature eggs are hanging over my head..