So I went for a ride and came across this fascinating thing. Cycling is showing me parts of London that I've never seen before.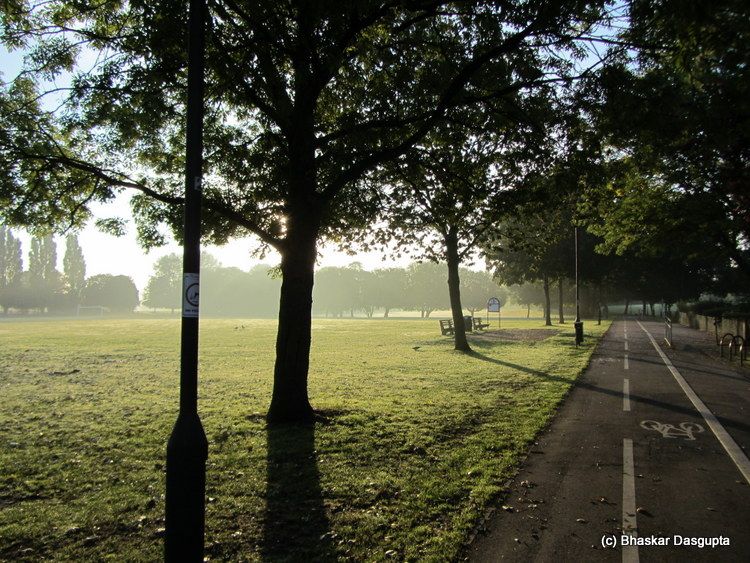 Im in Kenton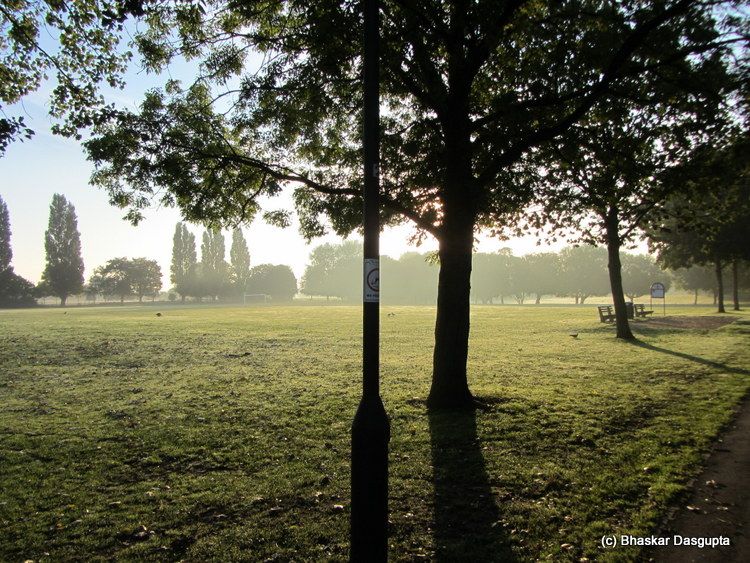 Riding through the morning mist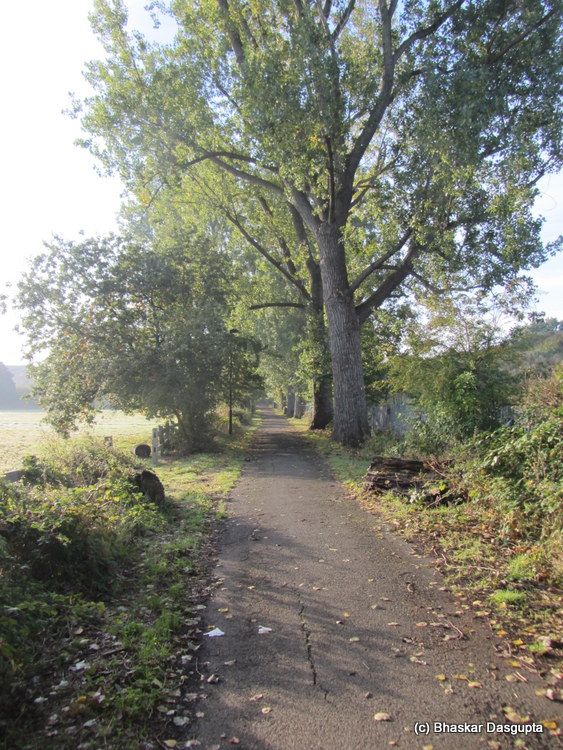 and now a long long ride
see how far its come
passing above a stream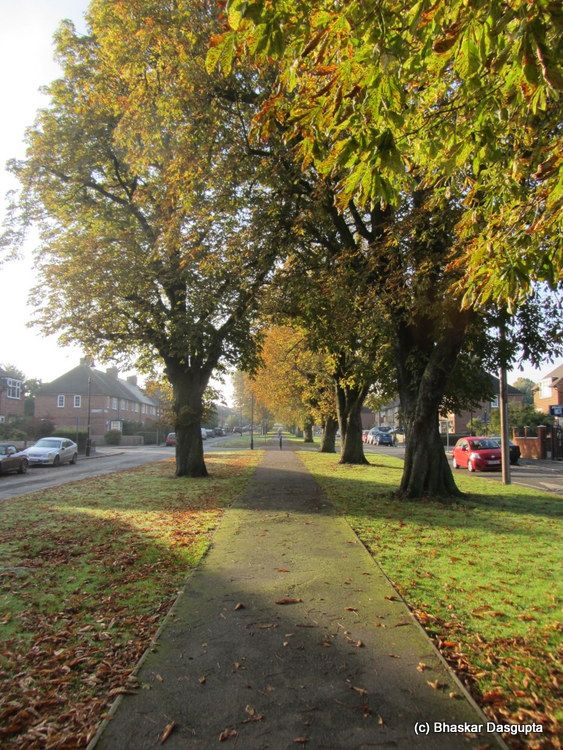 and down a central path
till I reach a corner of the A40. Hello?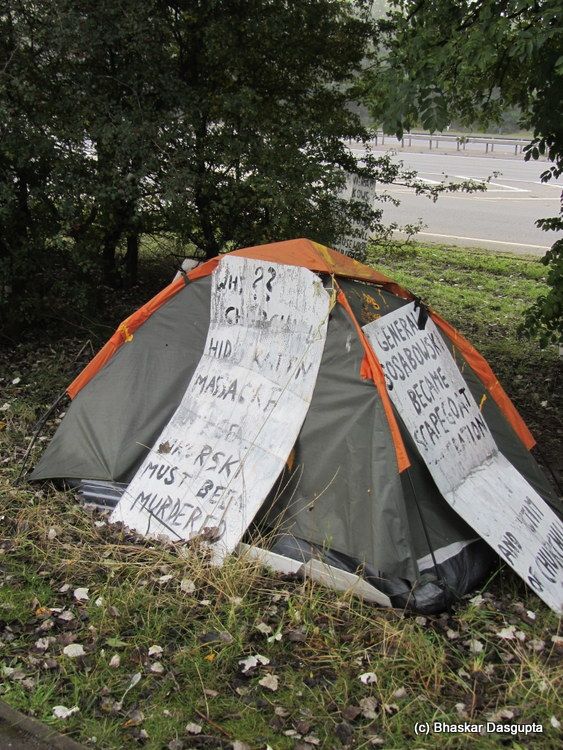 a small tent with these cardboard pieces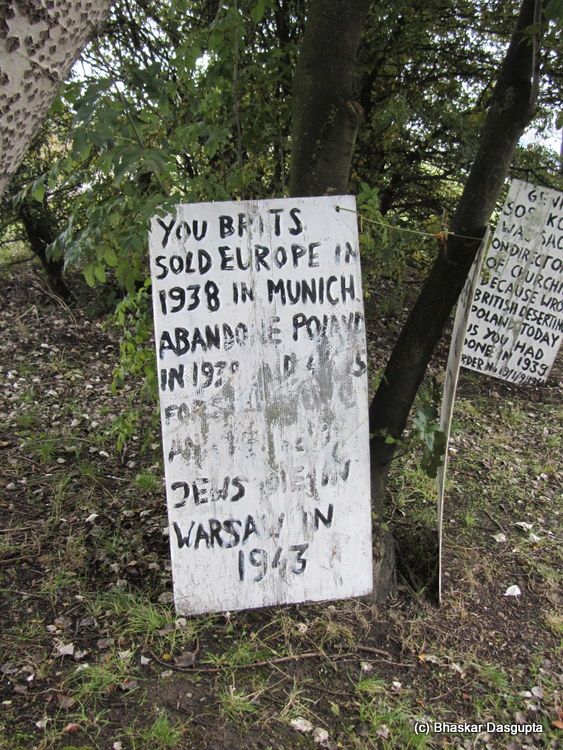 While it was Britain's finest hour, some of the minutes of those hours were pretty bad and cringe worthy.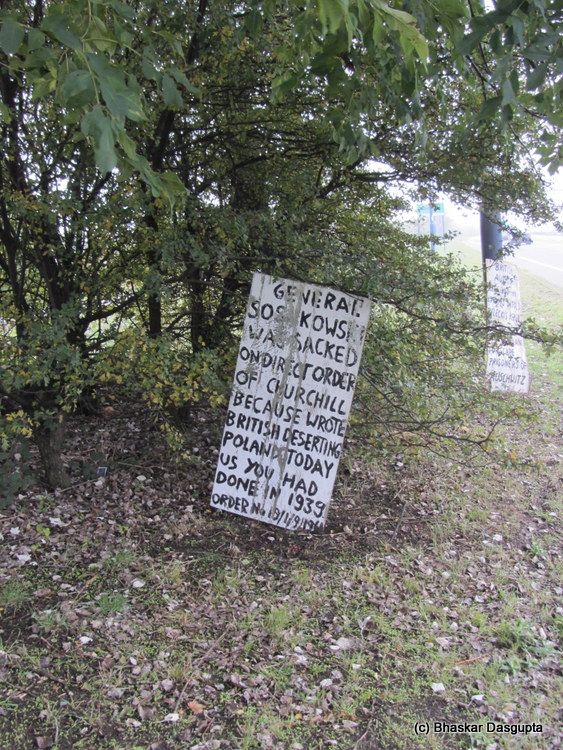 This General seems to be a very brave man, I didnt know about him at all. Here's his wiki entry.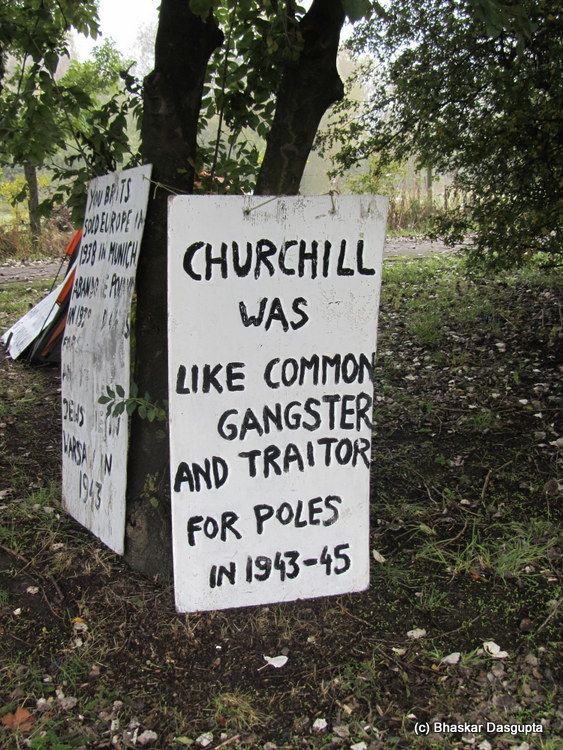 Churchill is such a polarising figure, a man who is rated to be one of the best Britons but abroad? well, lets just say his reputation sucks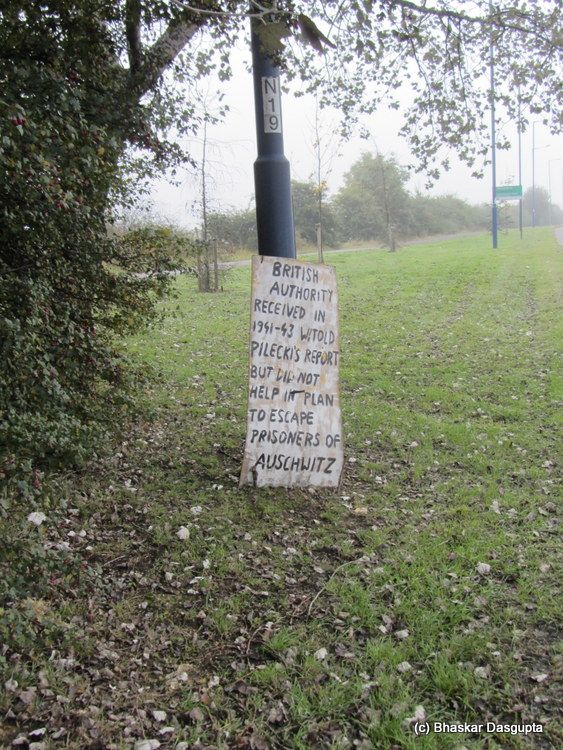 I didnt know about Pilecki's report. And a bit ashamed that UK didnt help in the Auschwitz's breakout. The communists dont come out of this well either. Sad, here's his wiki entry.
this little camp is against the A40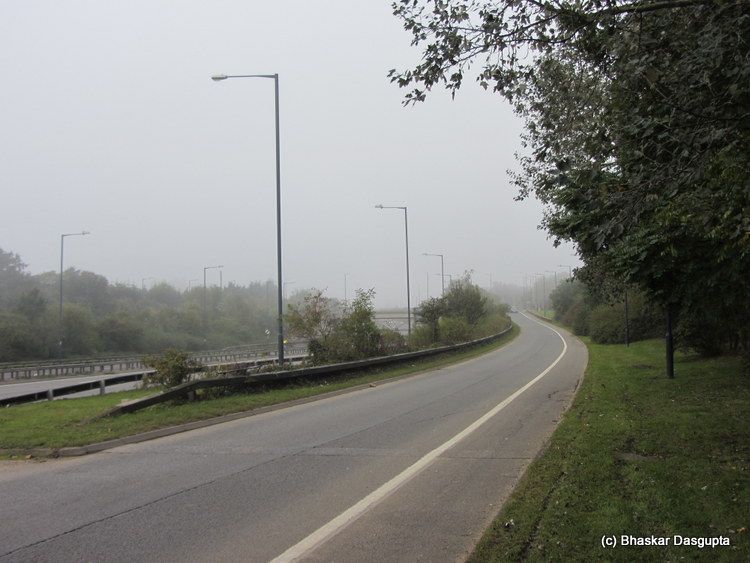 Empty misty foggy roads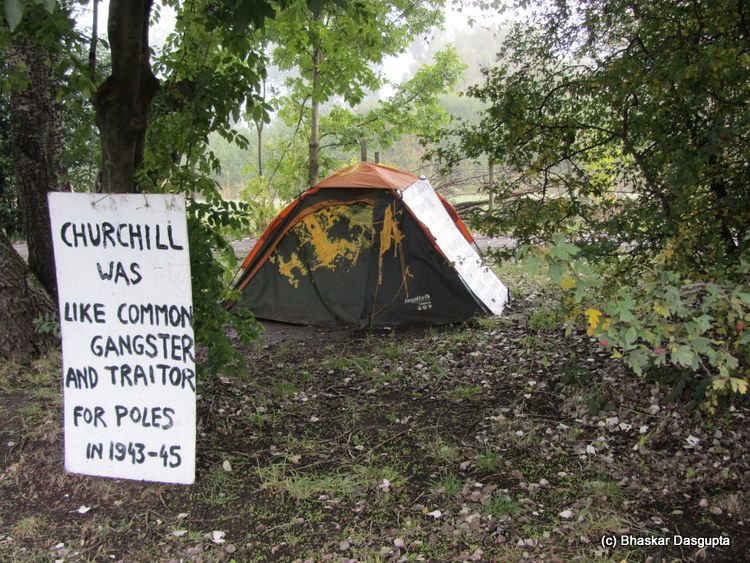 Yes, I can see that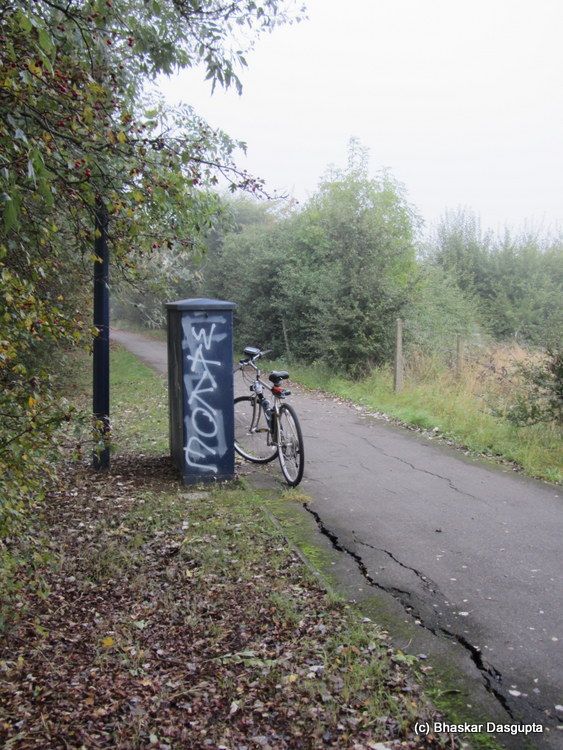 My little bike..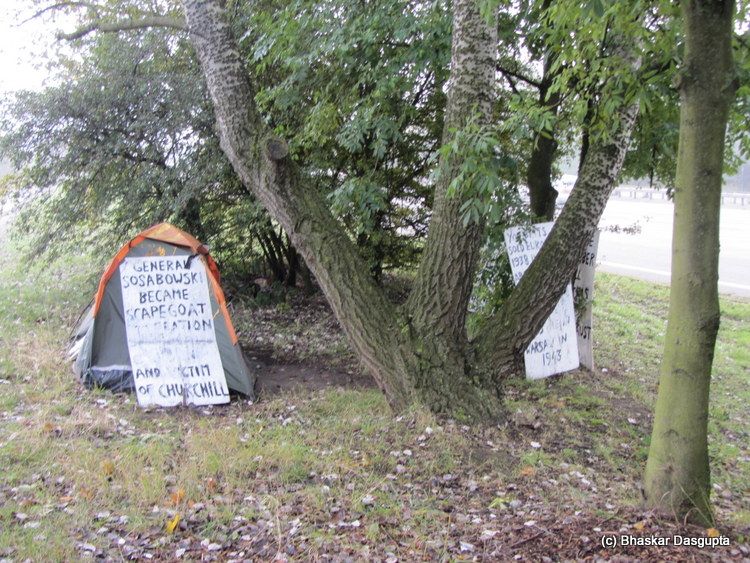 A last look at the little camp. Poles suffered very badly in WW2 and got it in the neck from pretty much everybody. This bike ride was good but also gave me much to think about.