This was an extraordinary event, seriously weird, creepy, fascinating, eerie, you name it. This was a visit, with Ma and Baba, to the Secret Nuclear Bunker. In short, this was the place where the UK government would withdraw to, in the event of a nuclear war, and then well, basically try to run the country from here. Here's the link to the wiki entry.
a giant mast welcomes us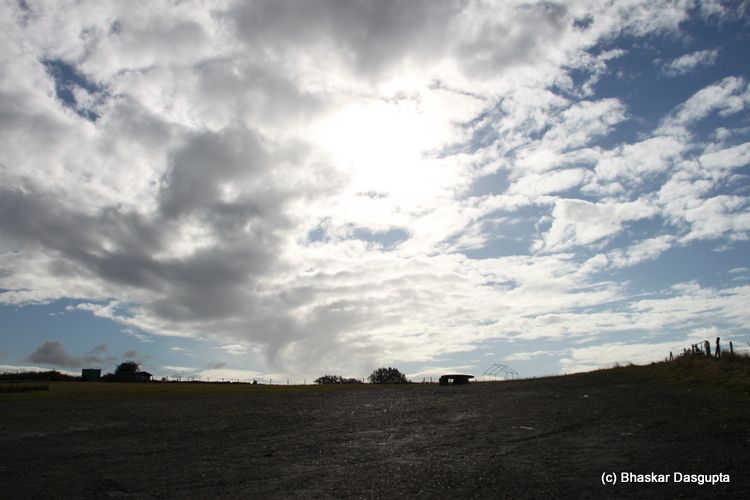 A lovely day, hard to believe that below this little hill is a huge 3 story bunker
heh, ok, lets go check the secret nuclear bunker
lovely woods
a jolly green giant, a firefighting vehicle used by the armed forces.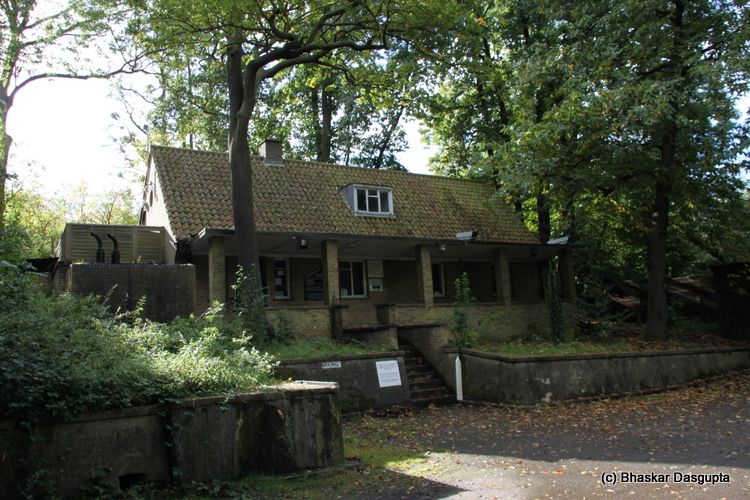 this innocuous bungalow is the entrance to the bunker, can you imagine?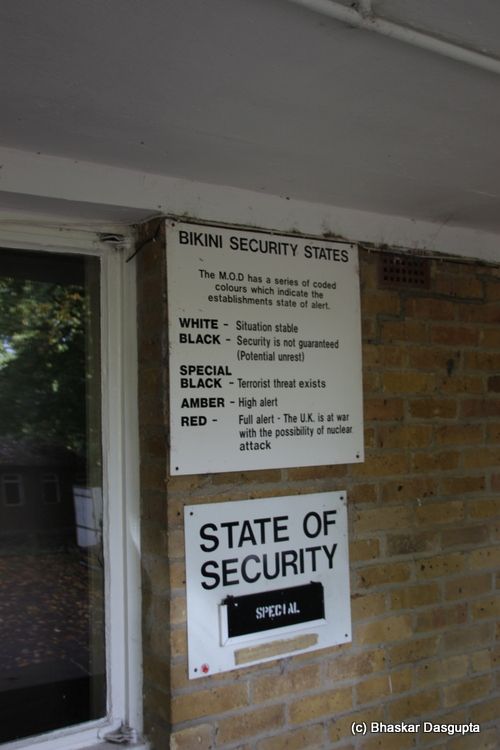 whoa!
Some batteries left out in the rain
we enter and see the old signs.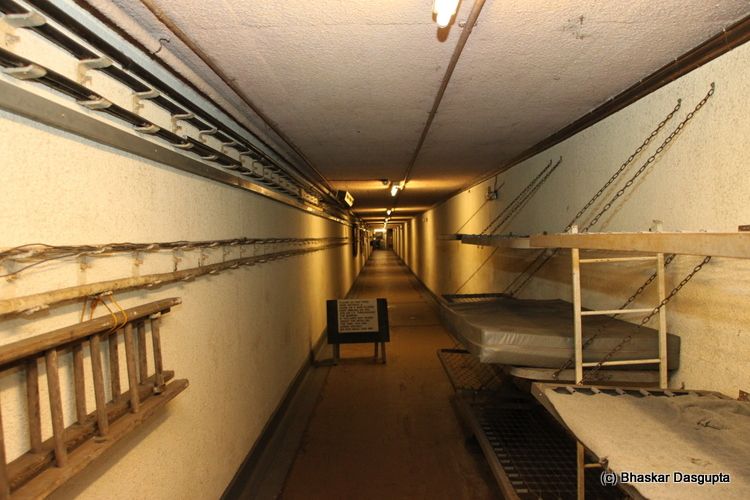 a very long passageway…to protect against blasts
Geiger counters hanging on the walls..
The radio room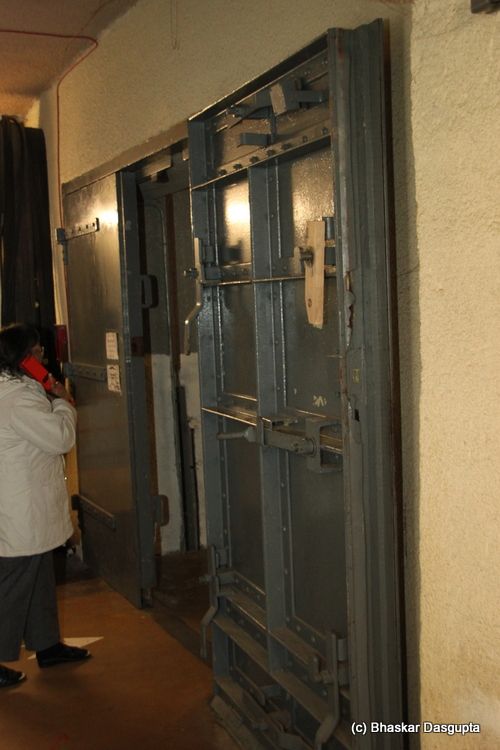 Gigantically heavy blast doors after a dogleg on the corridor
The armoury
looking back at the entrance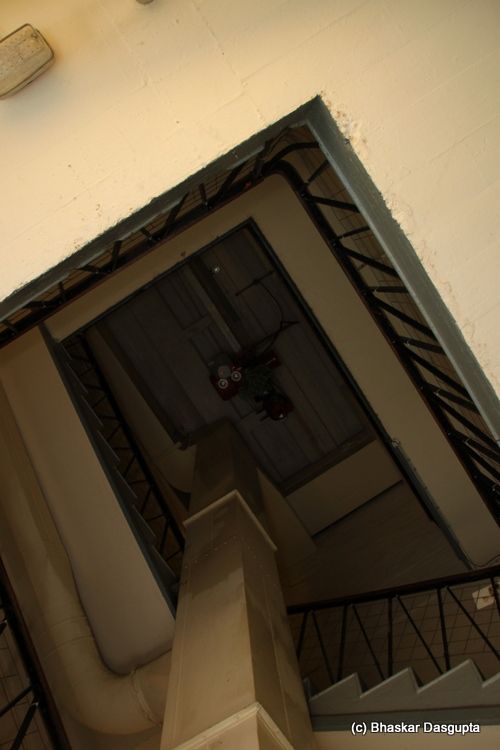 its a 3 story bunker, looking up the stairwell
More equipment…telecoms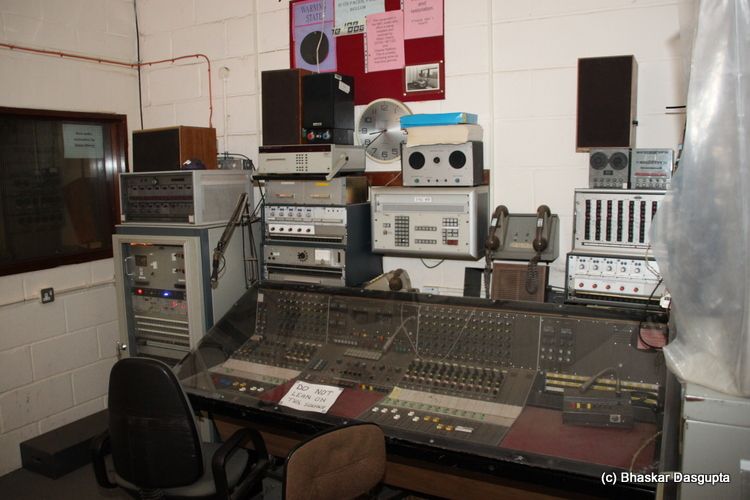 BBC broadcasting station
that's Margaret Thatcher broadcasting to the nation.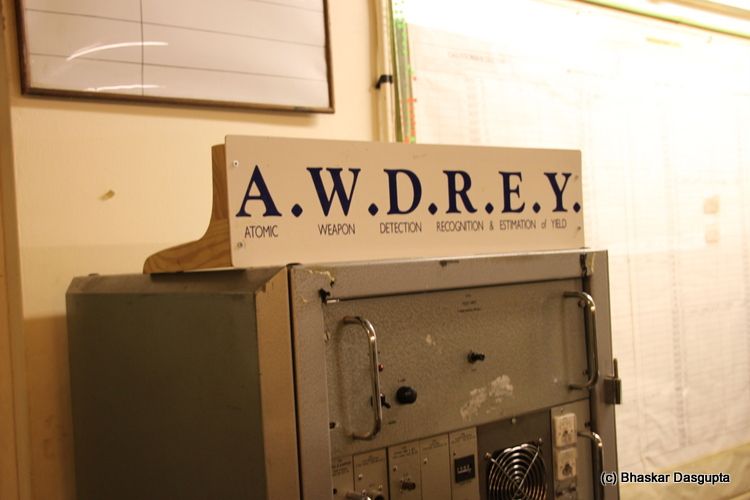 hmmm, some estimation required..
Radiation…
charts and maps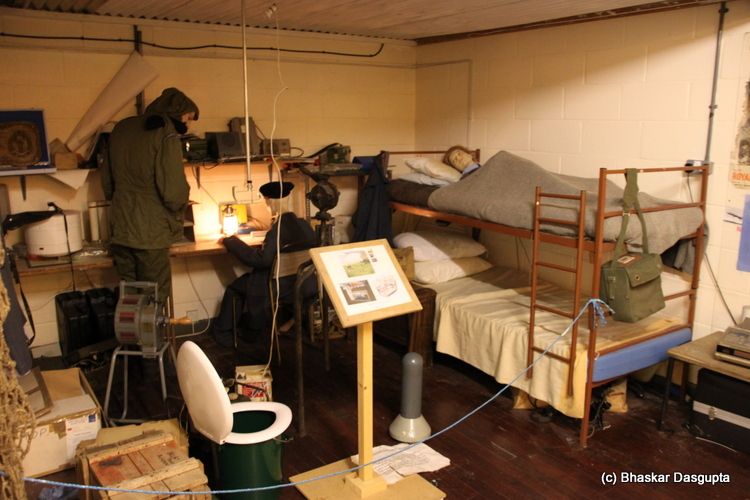 the ready room
where shall we be without forms, eh?
maps…
one of the control centres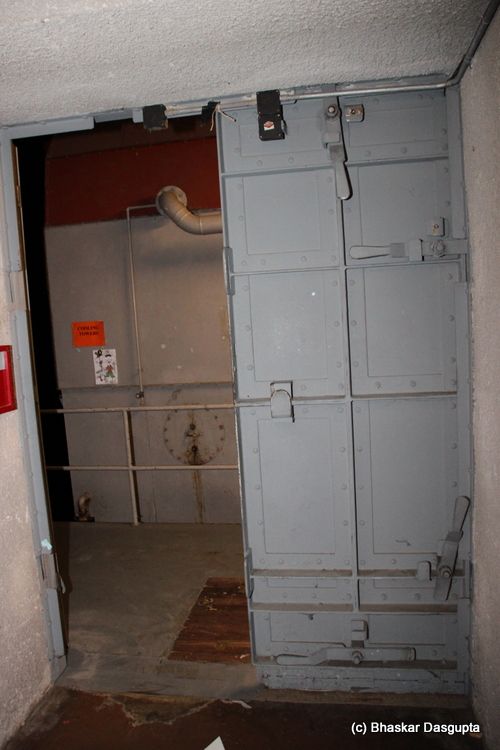 a blast door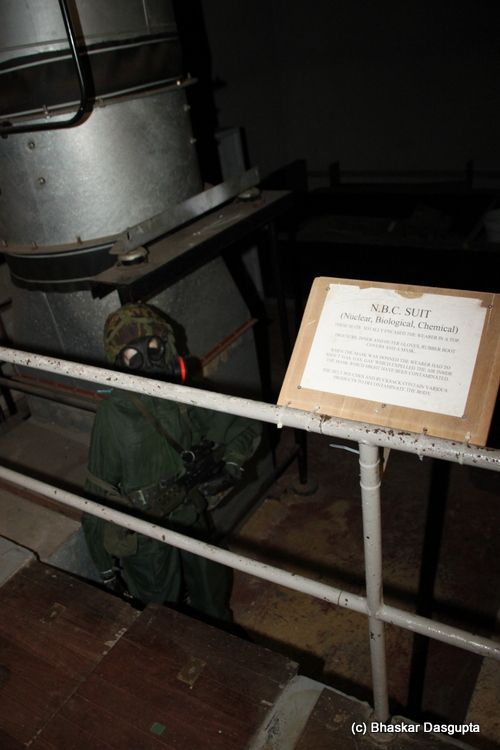 A mannequin wearing an NBC suit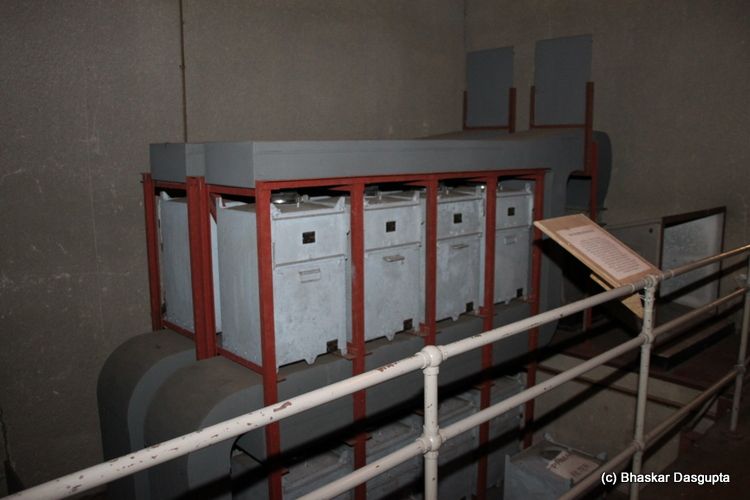 filtration plant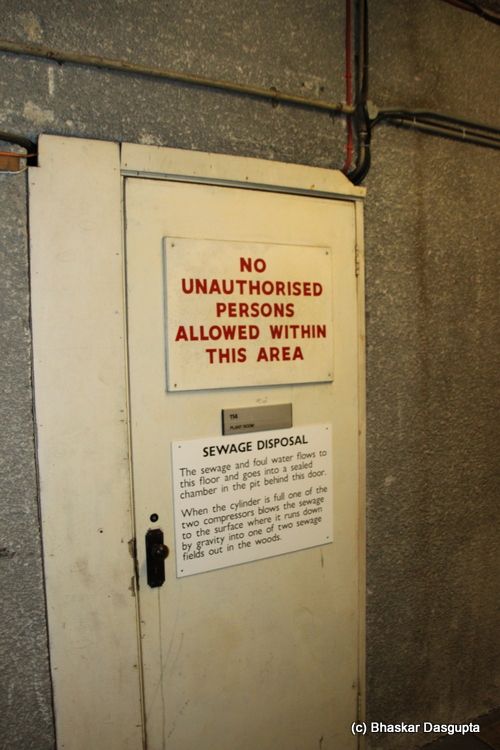 a big problem, how to sort out sewage is an issue…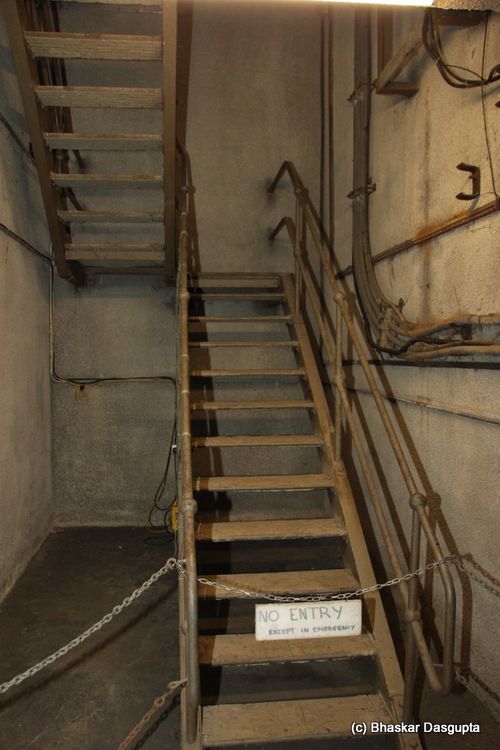 One of the exits of the bunker
An airlock
the engine room, refrigeration room, main plant room..
Ma, as a Professor of Geography, got interested in the maps.
One of the civil administration offices…
a room for the commander of the bunker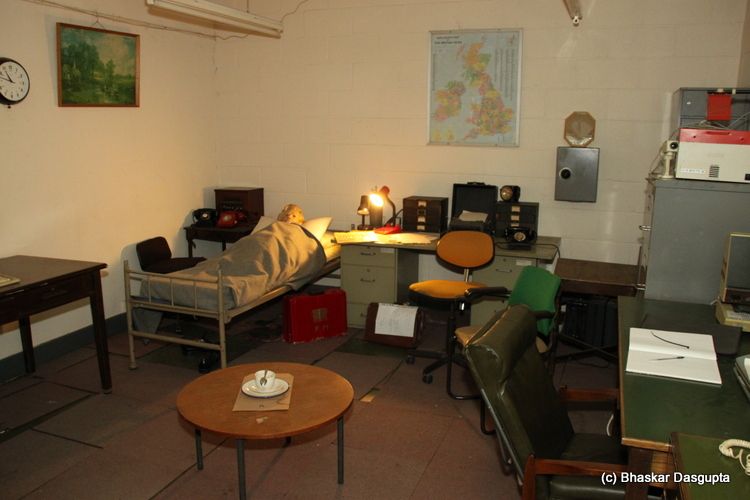 the room for the prime minister
offices
more offices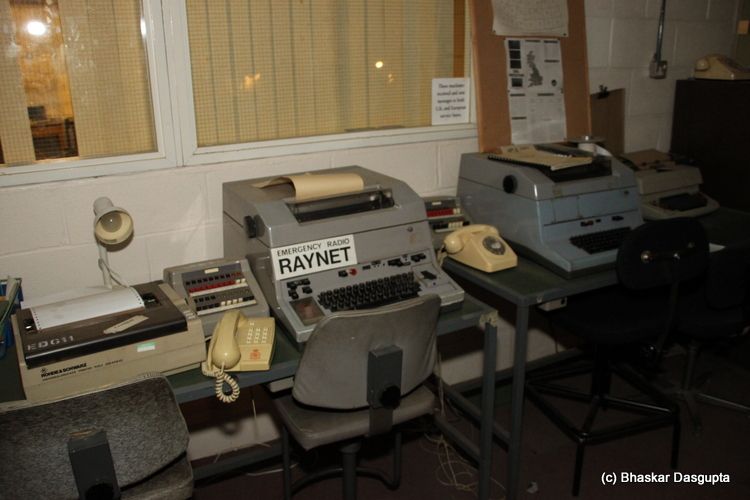 emergency radio communications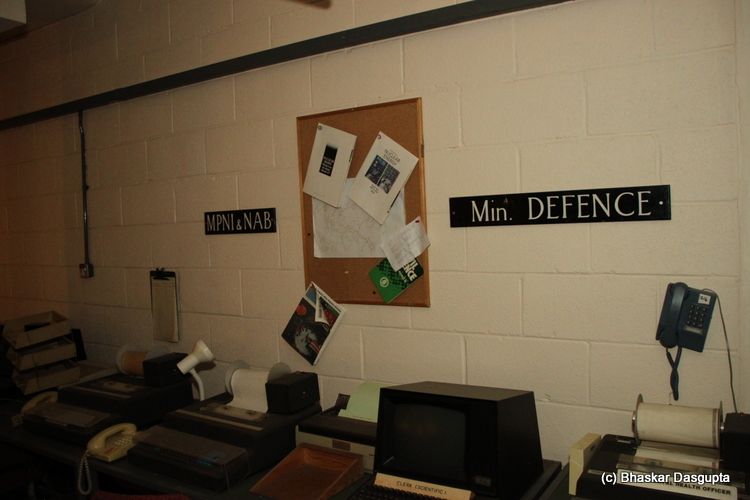 Ministry desks
various ministeries who will handle the distribution of food, clothing, reconstruction, transportation, police, etc. etc. Its an PC XT!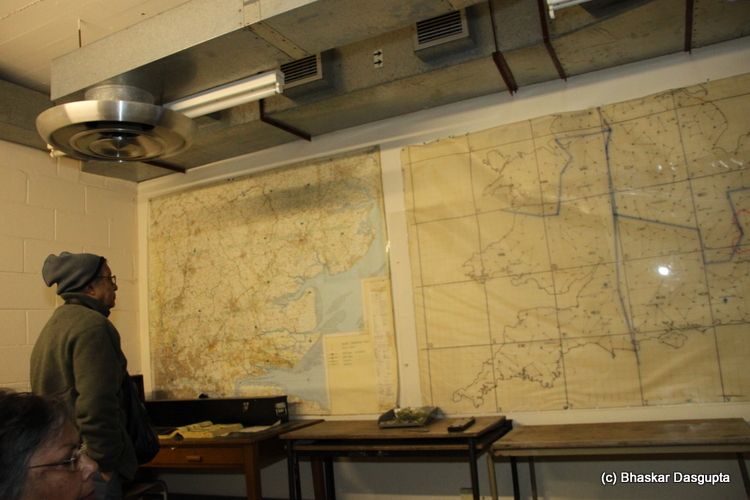 Baba checking the maps as well
heh, bureaucracies and cockroaches will survive a nuclear winter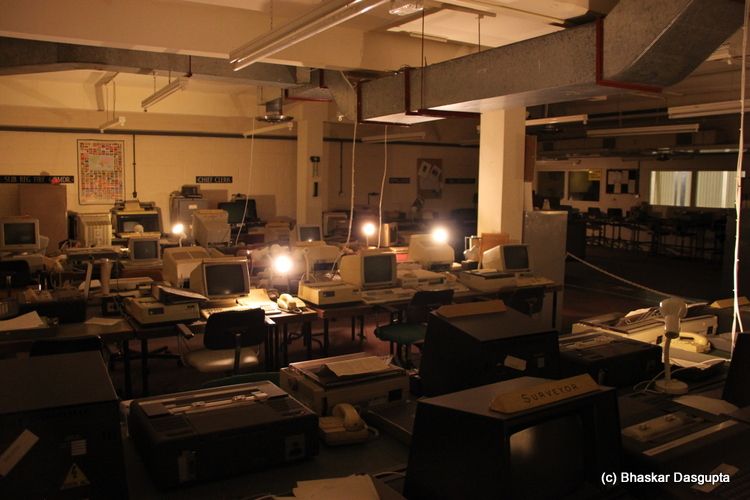 another office
More offices…
you still need paper to survive
the private loo of the commander, the only private loo in the bunker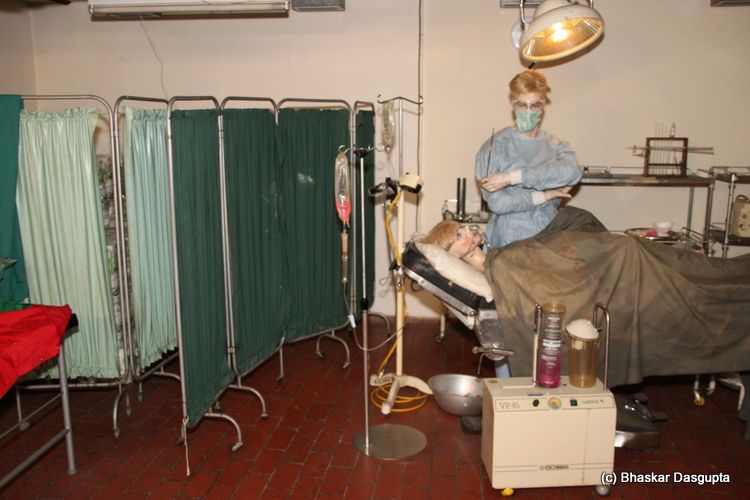 a fully equipped little hospital and dental place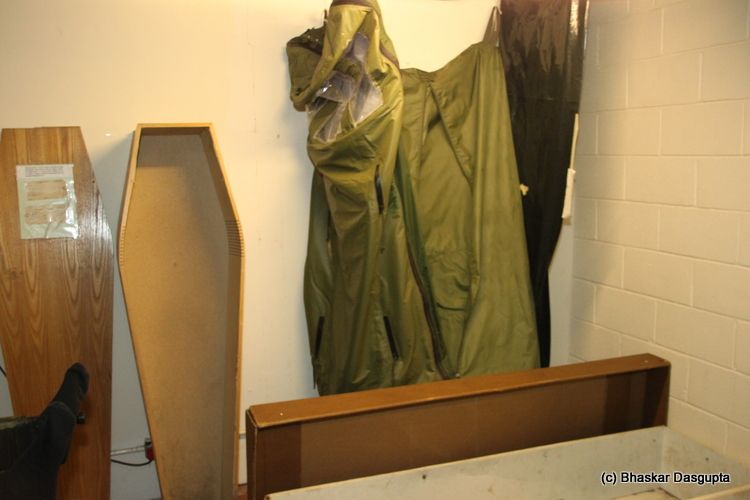 And cardboard coffins
Dorms for the residents
Washroom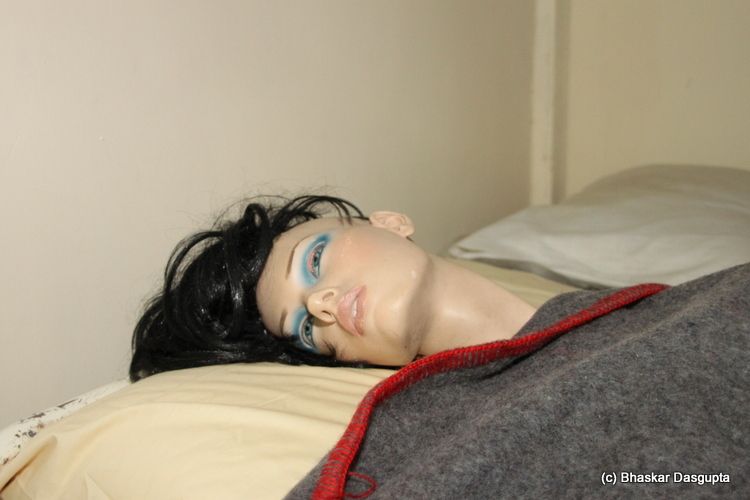 these mannequins were bloody frightening, I tell you
we head out of the bunker
via this tunnel
emerging out into the hillside
Yep, secret bunker. Not all the photographs are here, click here for the full lot.
It made me think quite a lot about how frightened we were back then, that we constructed something like this. And the strange thing is, we still have nukes all over the world. Just yesterday, North Korea threatened to attack USA with nukes! and now we just dont care about them…like we are assuming that they wont even be used again. Who knows? we may again need one of these bunkers again