after finishing the visit to the church where Shakespeare is buried, we headed back to the car and then..
lovely gardens just outside the church
gently rolling gardens…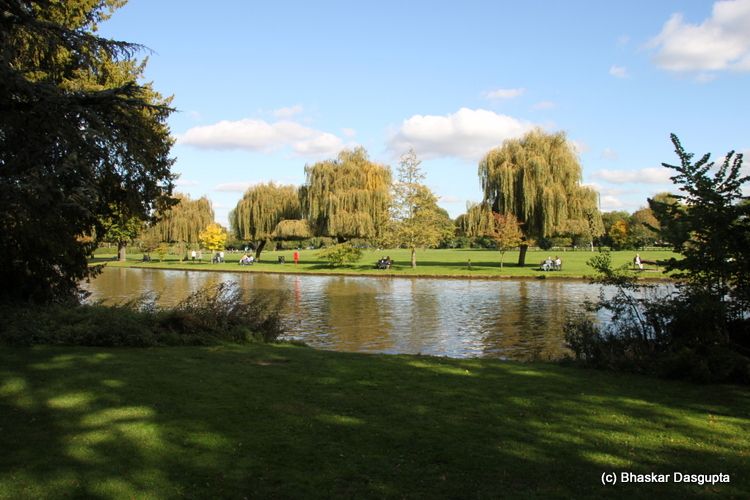 the river Avon. idyllic scenes eh?
old gnarled trees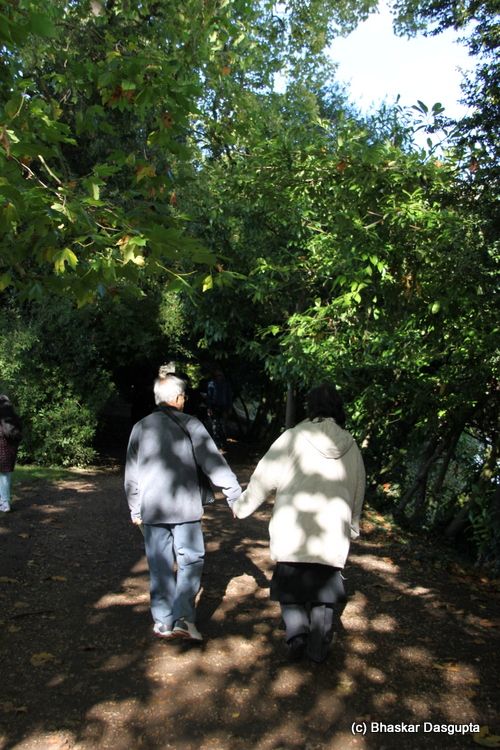 we squabble but we also hold hands, Baba holding Ma's hand to help her, she was badly limping by now..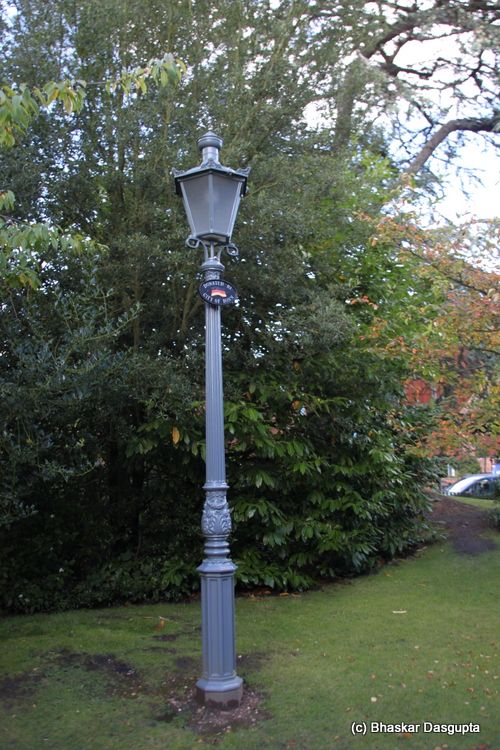 why has a bloody lamp post been donated by the city of Bonn?
not quite sure what this is about, maybe a cemetery or some kind of a sculpture?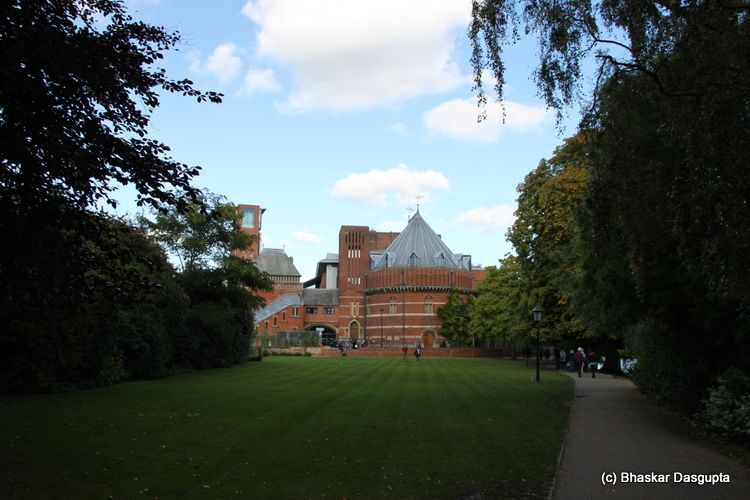 the theatre
a lovely bridge
yeah, exactly, the old thespians.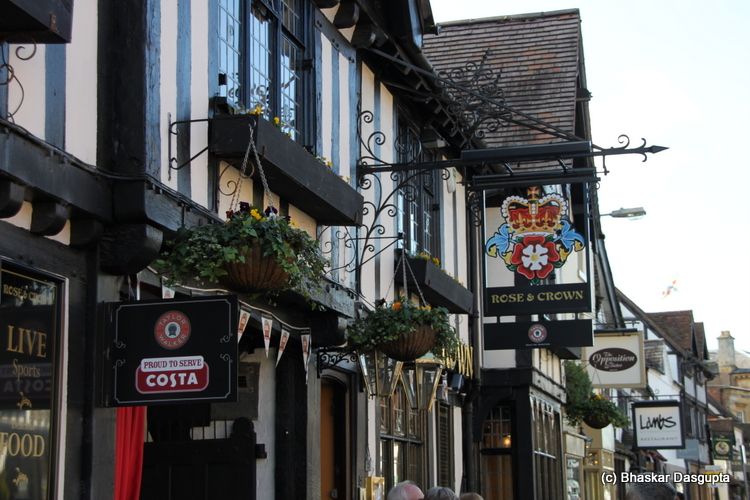 what an ironic sight, the rose and crown and then costa!
ancient woodwork
then we jumped into the car and drove to what can arguably be termed as the most beautiful cottages in the country. Ann Hathaway's Cottage.
seeing from the road
nice shoes
having a bite to eat
there's the lovely little cottage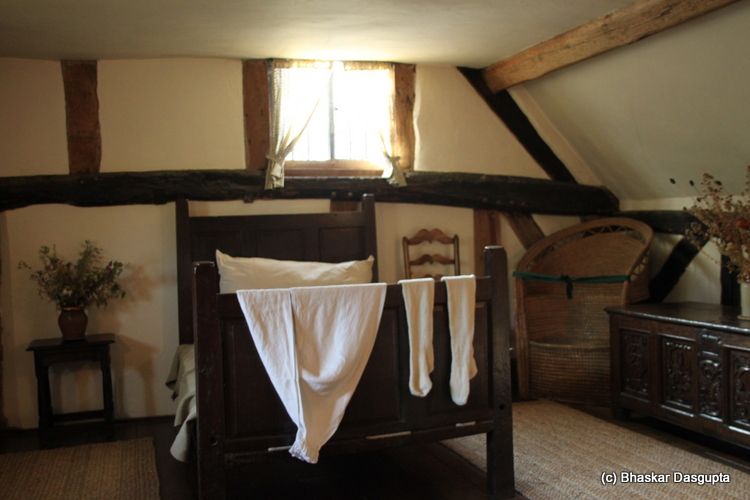 we head in, i wasnt supposed to take photographs so I did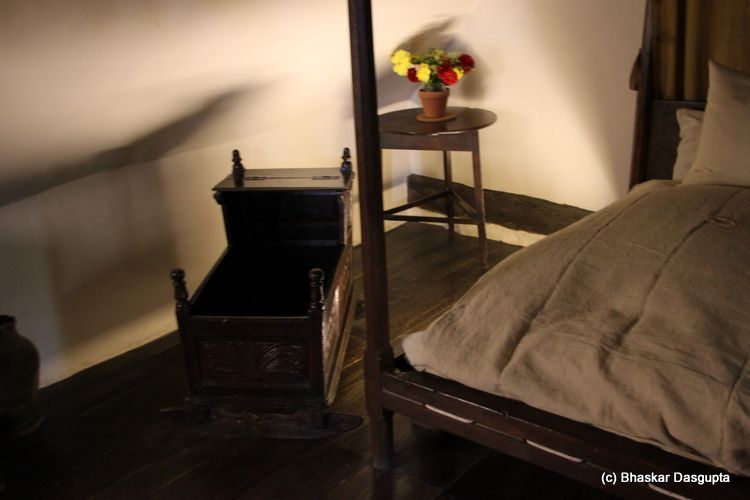 lovely little cribs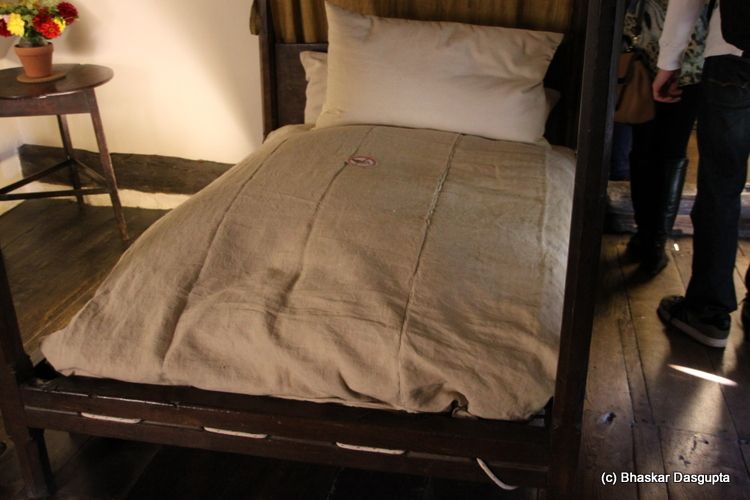 i dont think i can fit into that bed
taking a peek
old old beams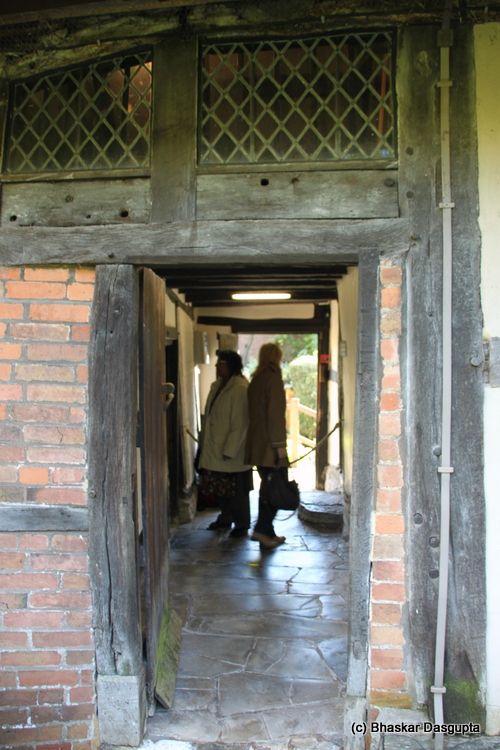 i am waiting for Ma…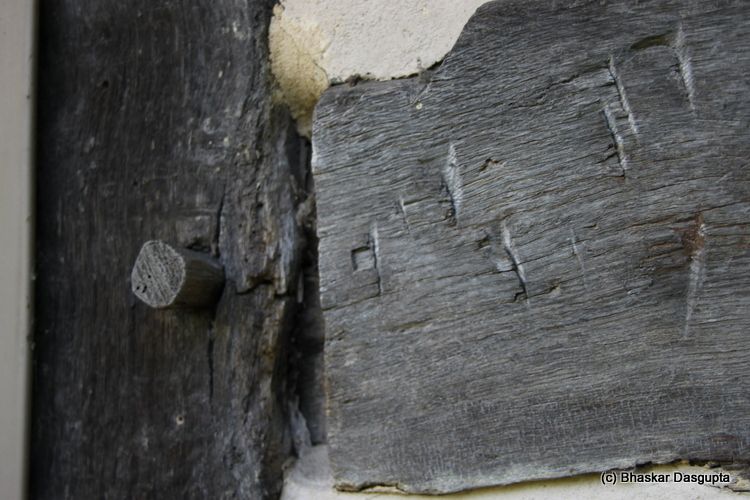 you can see the carpenter's marks.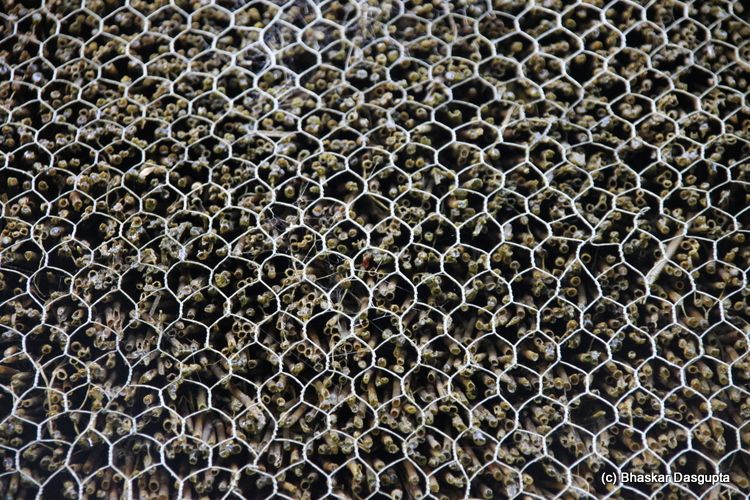 the thatch…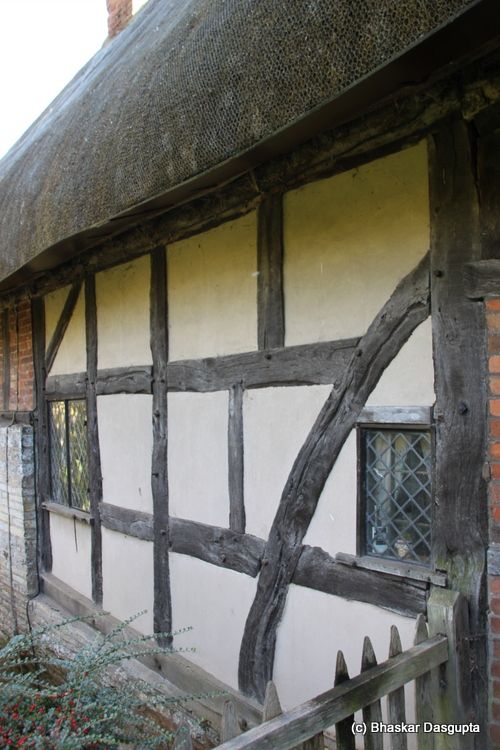 and the lovely walls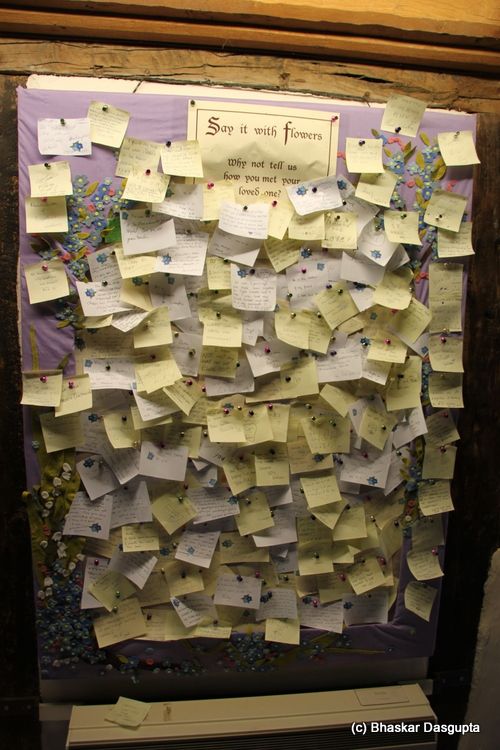 you are supposed to write a sticky to your love :) write how you met your loved one.
chuckles, sounds familiar, so many women in my life call me this..
its a beautiful place
Baba taking it easy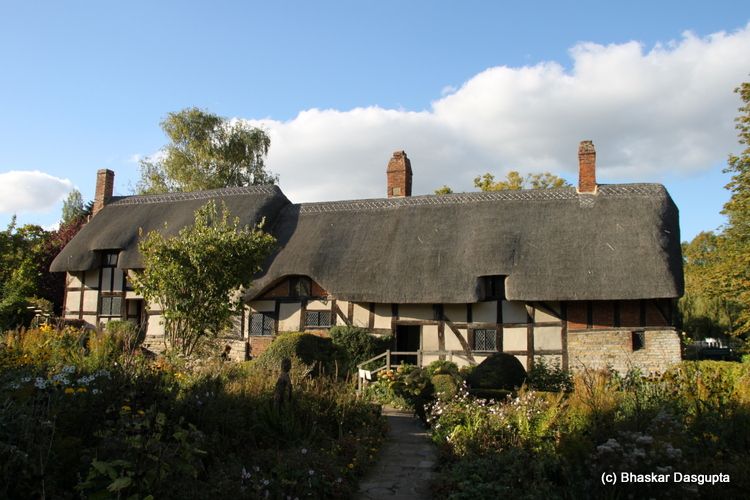 another view of the cottage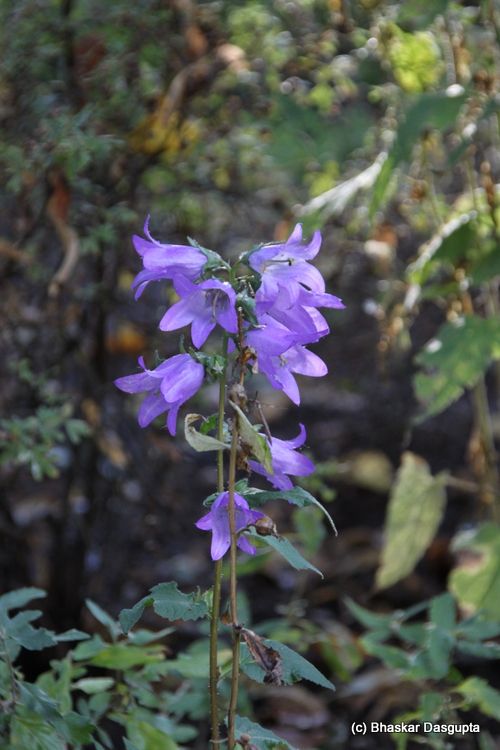 Puck will pop out soon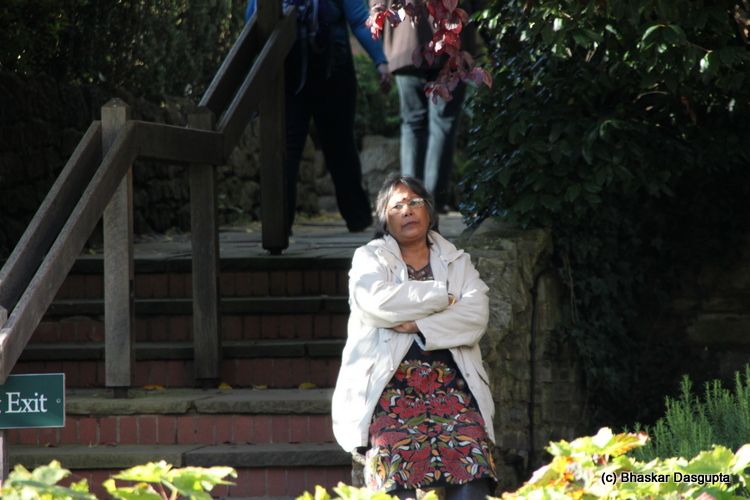 And Ma's tired as well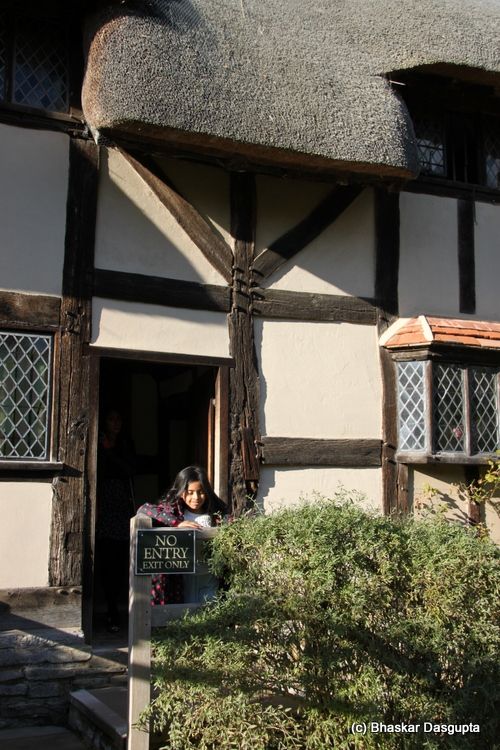 My little princess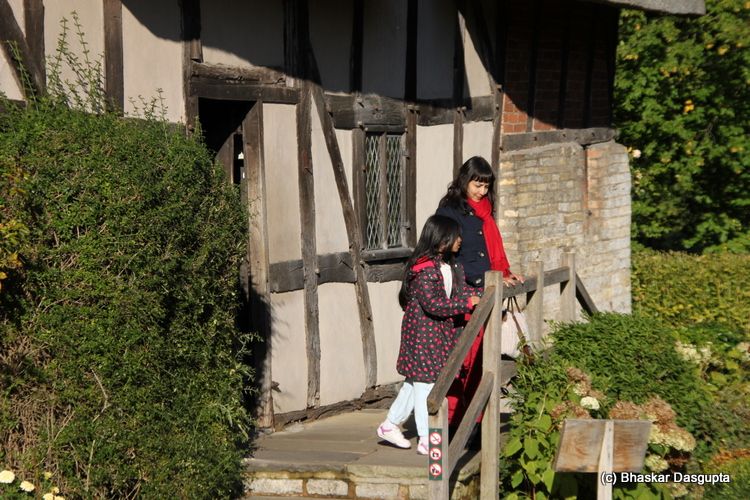 Sangeeta's mecca..
Another view of the shoe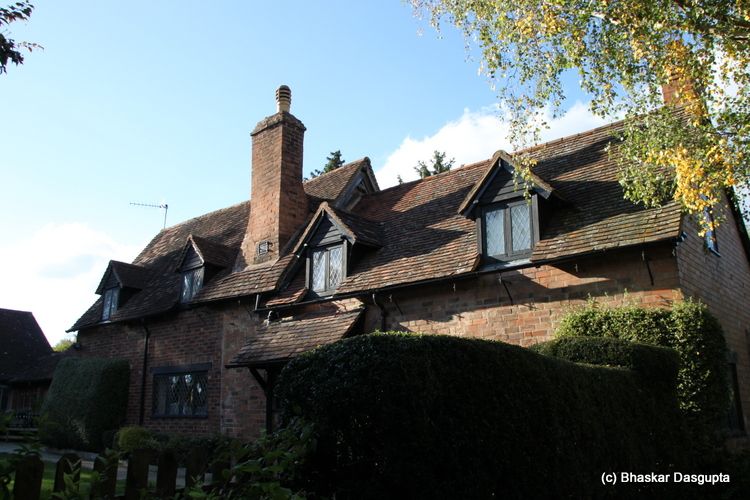 Another lovely brick house next to the cottage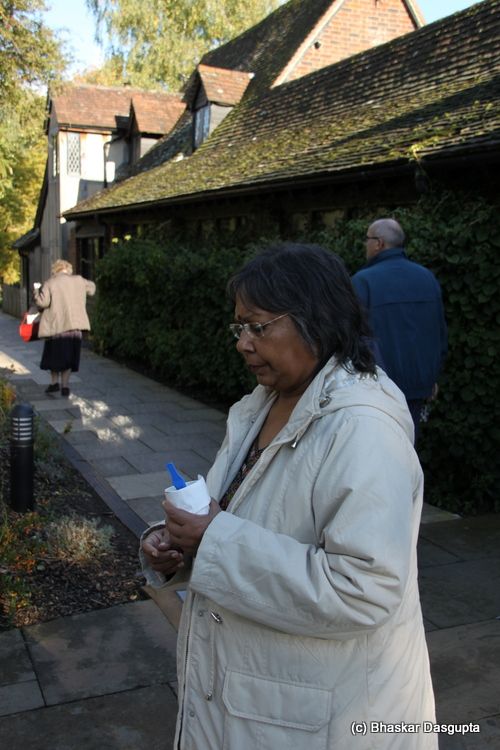 Ma slurping on an icecream.
It was a nice day out..very enjoyable.