Coming out of Shakespeare's house.
Ma popping out of the house
we went for a walk in the garden, and noticed a little bust down there.
What on earth is a statue of Gurudeb doing in the Bard's garden? How amazing,
Looking back at Shakespeare's house
In the garden, they had constant showing of his plays
Lovely
we popped out and looking back at the bard's house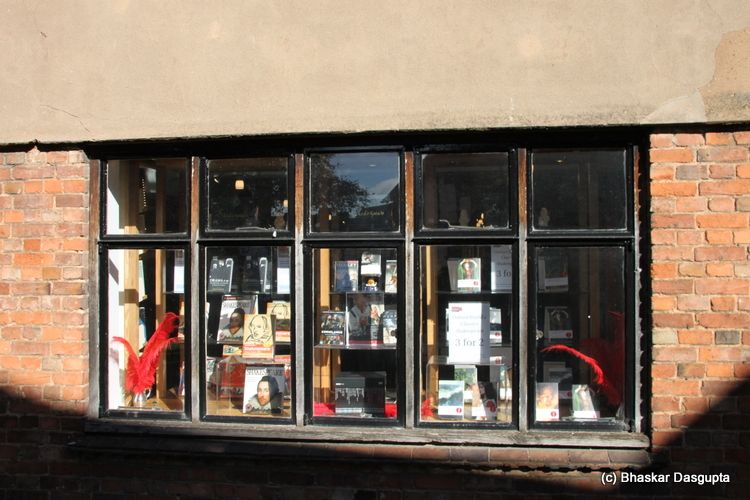 there is a lovely little bookstore there, but I had to stop myself from purchasing any books!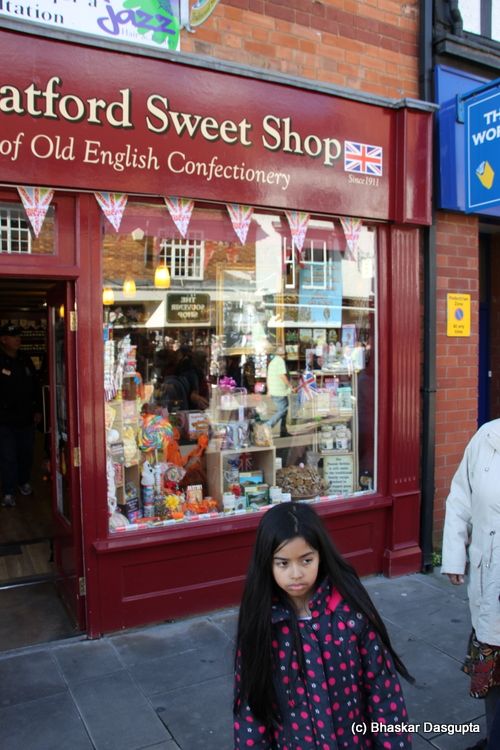 Not happy because we weren't allowed to go inside the sweet shop :(
A proud windwane
How strange..an ancient house selling digital stuff..ironic
We pop into a restaurant to have a bite to eat
Beautiful garden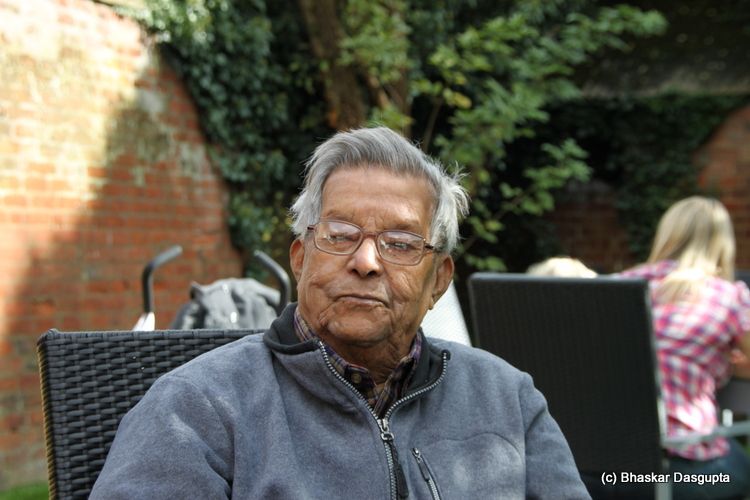 Baba feeling tired
the girls are checking out the menu
lovely surroundings
Another view of Nash's house..
Hey!!! I know that bank!
That is a beautiful building with terracotta tiles..really lovely.
Lovely flowers…
Gimme some support
Its truly a bard's town
Walking to the good doctor's house…that's for the next session