I had to go do a lecture at the University of Bedfordshire so took the day off, took the parental units, dropped them off at this little park, did the lecture, and came back to pick them up after couple of hours and here is the photo essay of that trip. Warning, long post.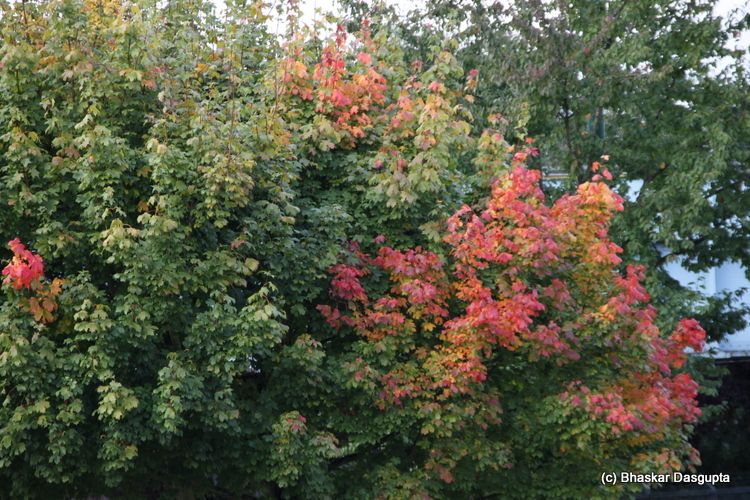 It was a fairly good day, as in it wasnt raining, but still the trees were starting to go all autumny red
nice licence plate :)
the sky was all cloudy and stuffies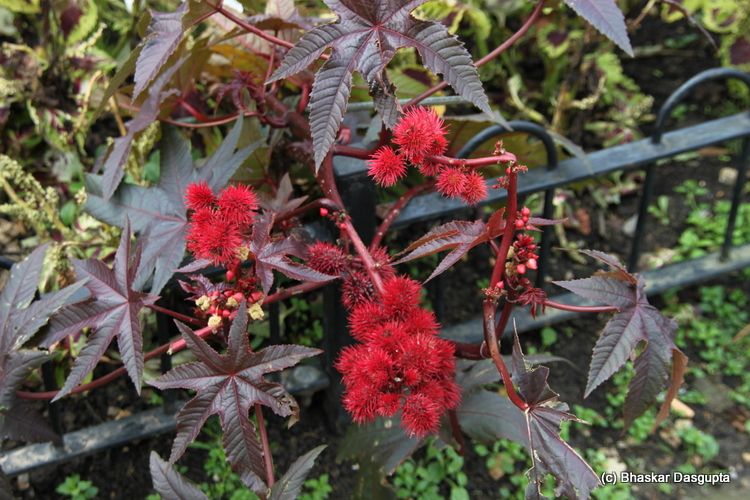 but the flowers were out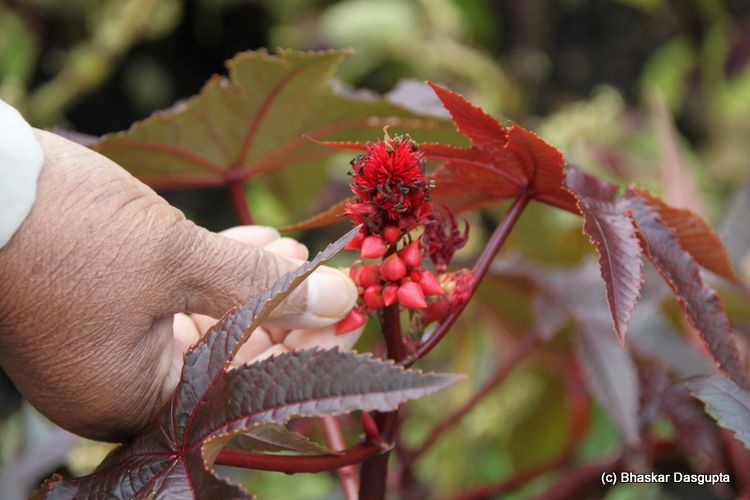 Ma checking them…
beautiful colours and spikes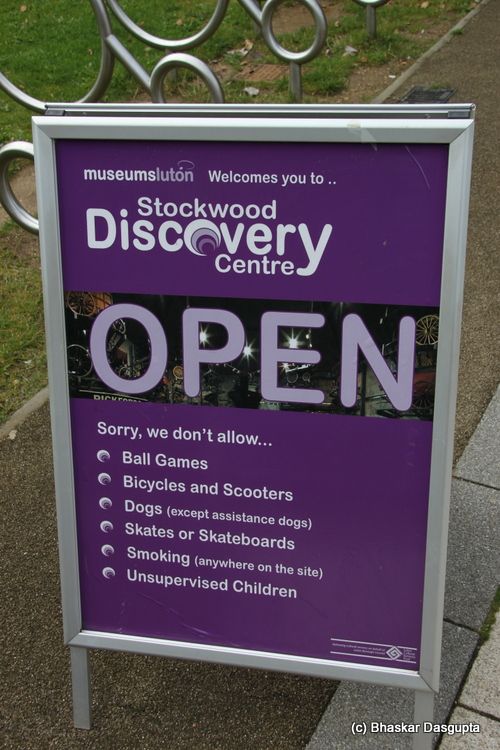 so this is where we were, lovely place..
Bike racks, funny looking ones, eh? miniature penny rides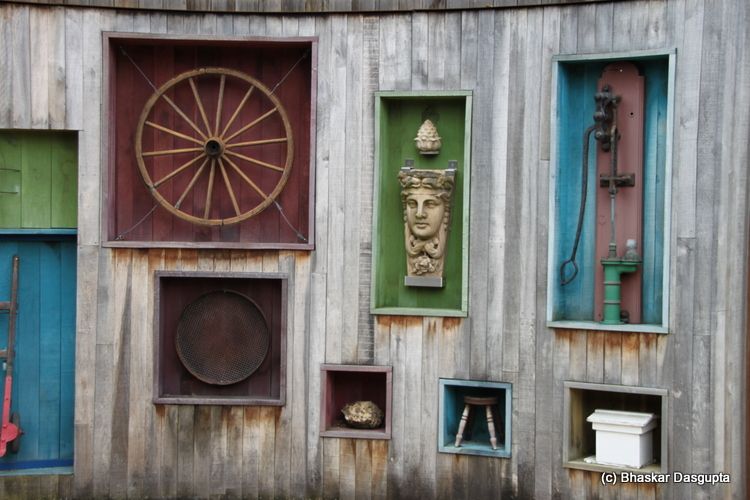 An interesting combination of stuff, well arranged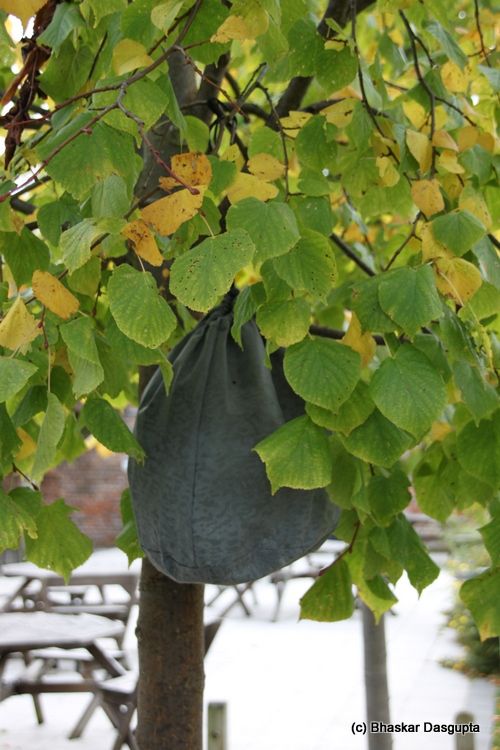 This is a waspinator, it fools wasps into thinking that there is an existing wasp nest so they fly away.
a cute little cart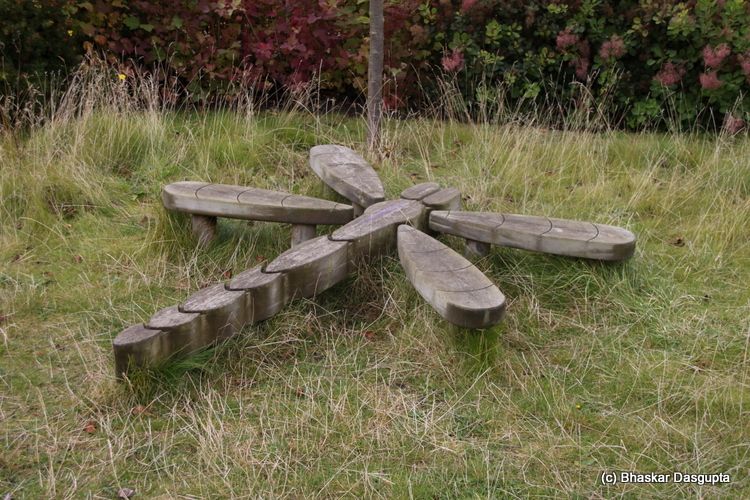 a dragon fly bench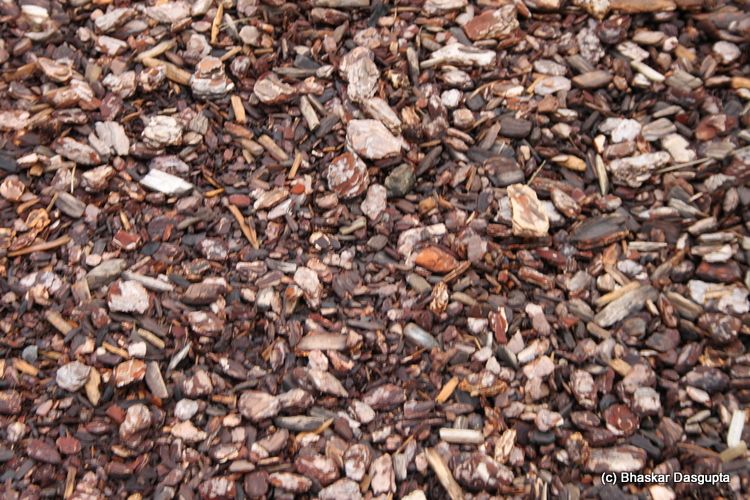 bark path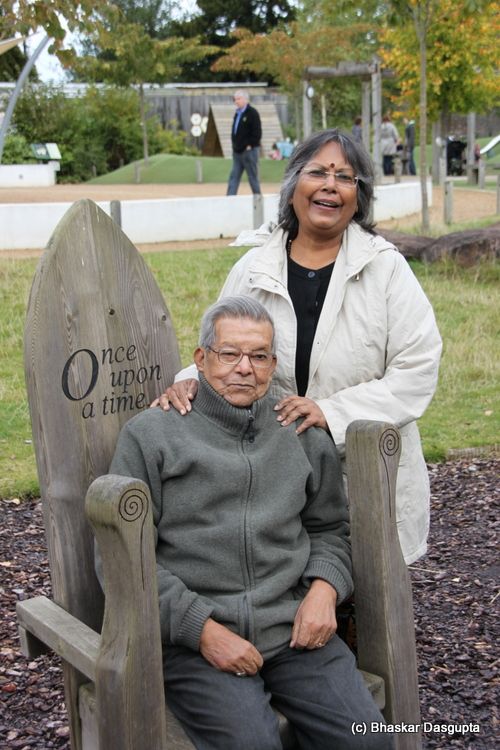 Lord of all I survey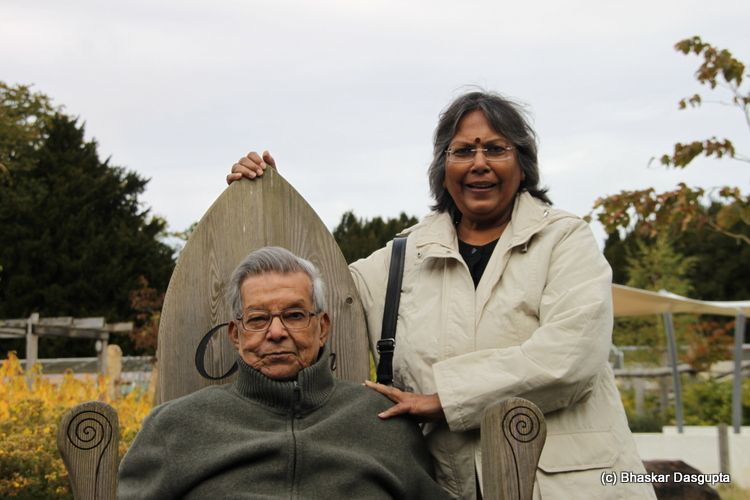 With Ma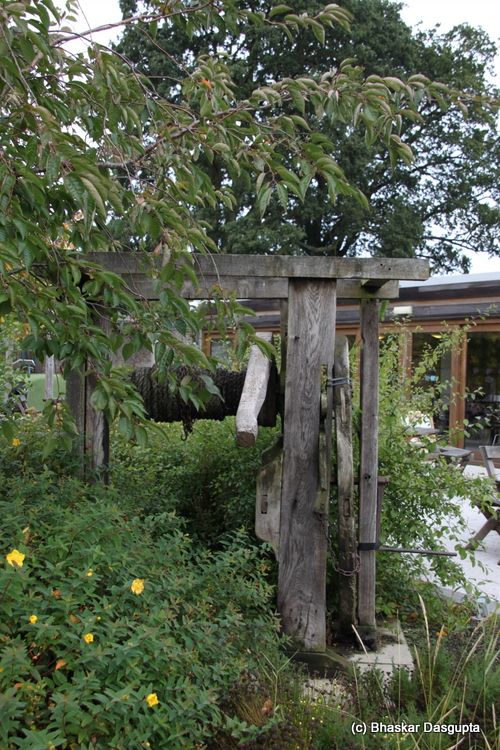 A well…
heh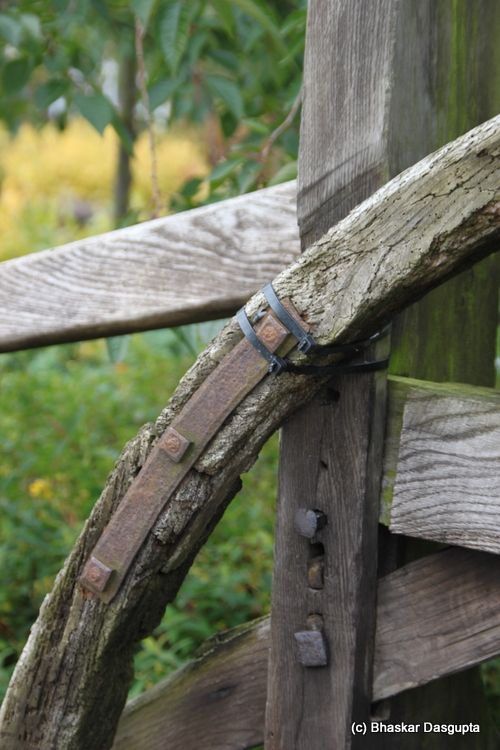 It has been repaired to an inch of its life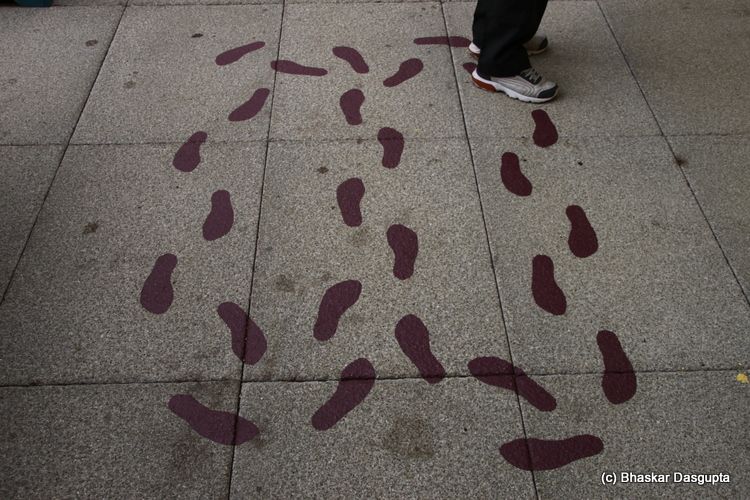 Baba doing the waggle dance, this is the dance bee's do when they find a good source of honey..did you know they dance in a figure of 8, thereby showing the direction and distance to the target? brilliant, no?
Doing cartwheels
lovely ivy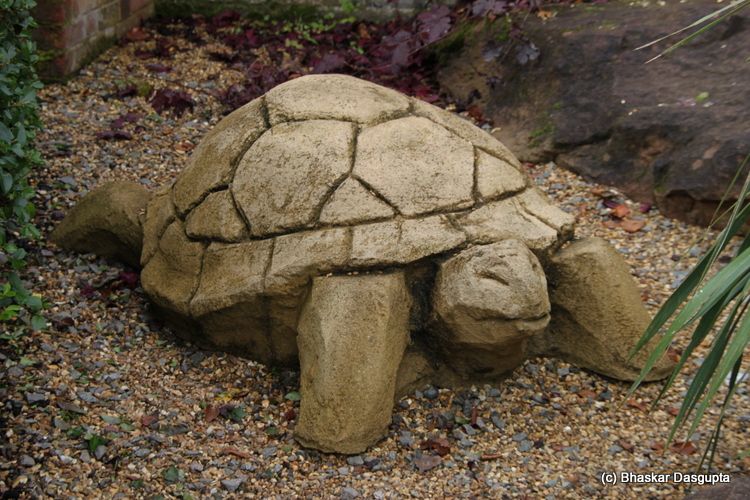 a smily totty
And some more lovely flowers
drying fens..
Lovely old brick wall with a greenery against it
We sat for a wee bit of a rest
peeking through the fence
beautiful velvety leaves
ancient carvings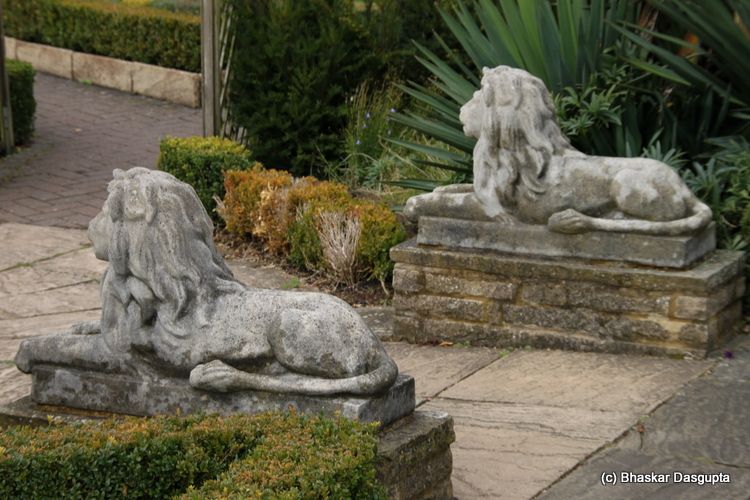 two lions waiting patiently down the centuries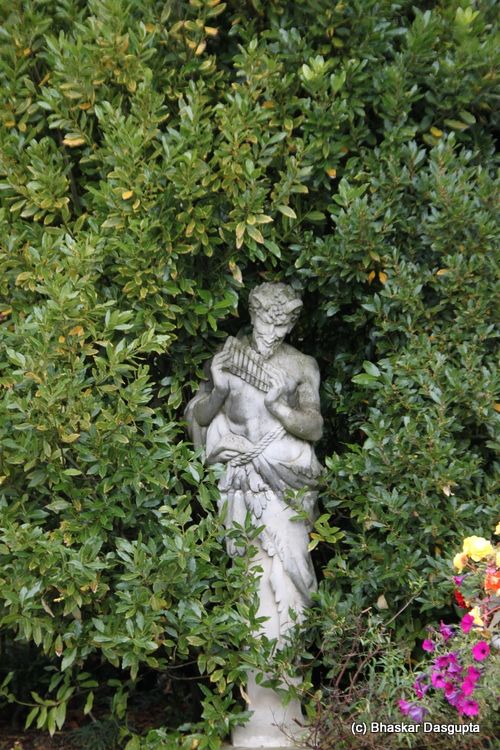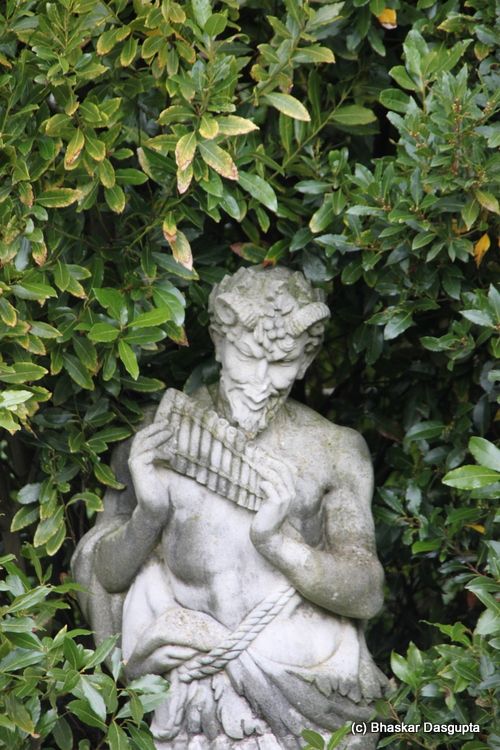 hey, my favourite person :)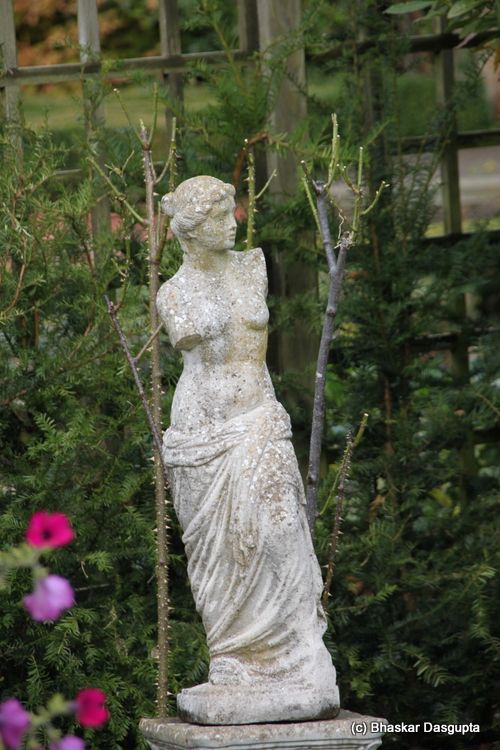 Venus I presume?
Another Venus
Ma being a bit pensive
A wine goddess hiding behind the vines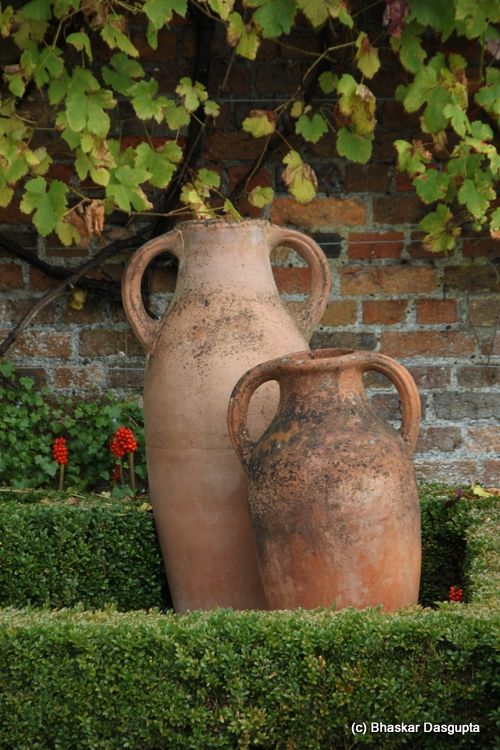 Now these amphorae better be filled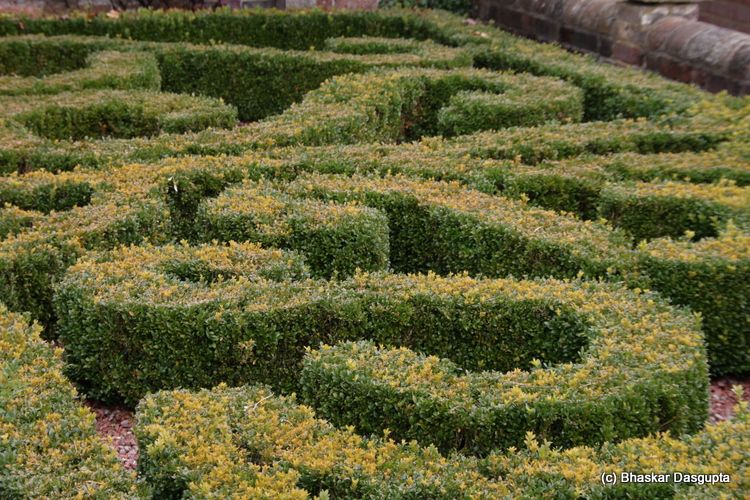 Do we have a labyrinth?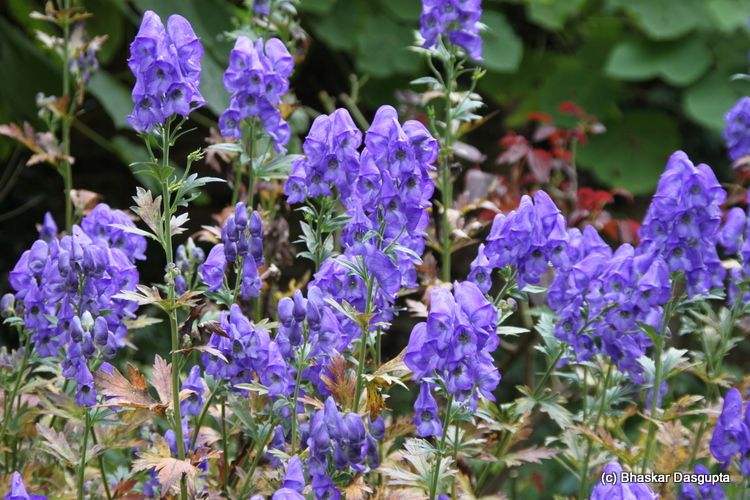 Blue bells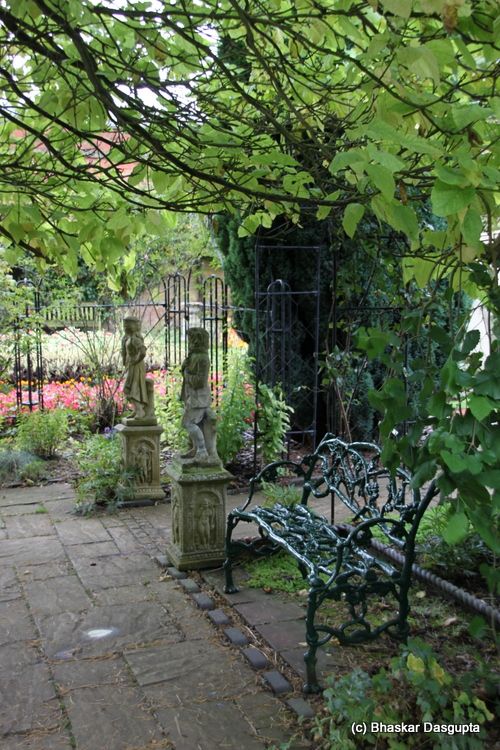 Such a beautiful arbour
Ma decided to take a breather, she has had a knee replacement surgery recently but she still gads about around the world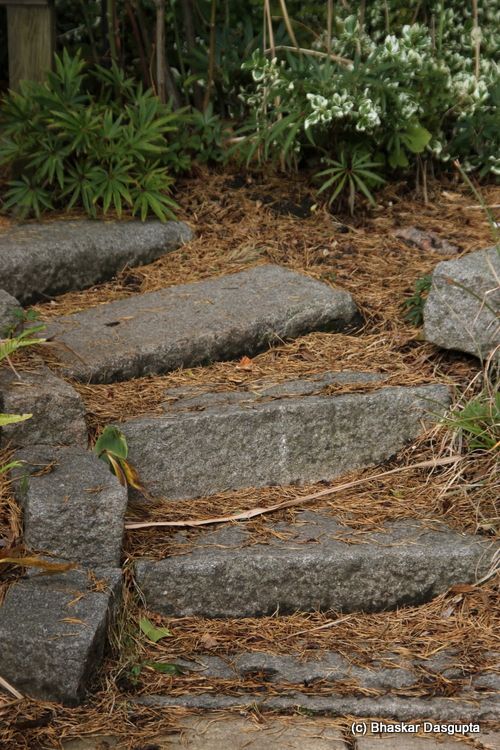 Steps to a lovely green heaven
Beautiful sculptures..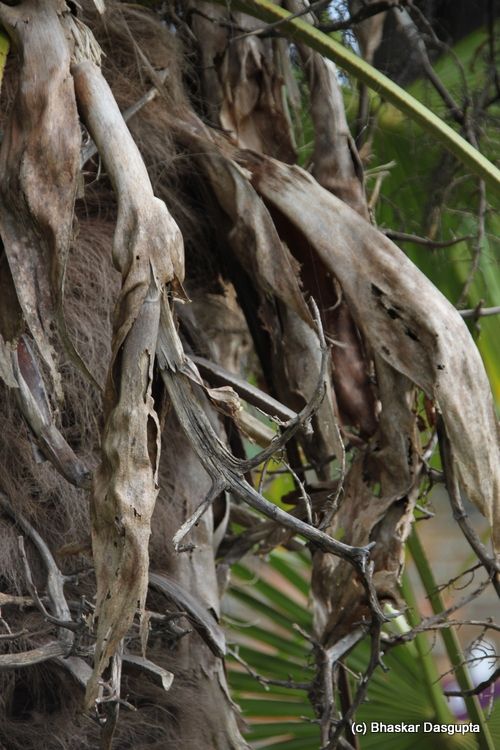 dried leaves…, they look strangely like human skin
Some in vases, some in beds..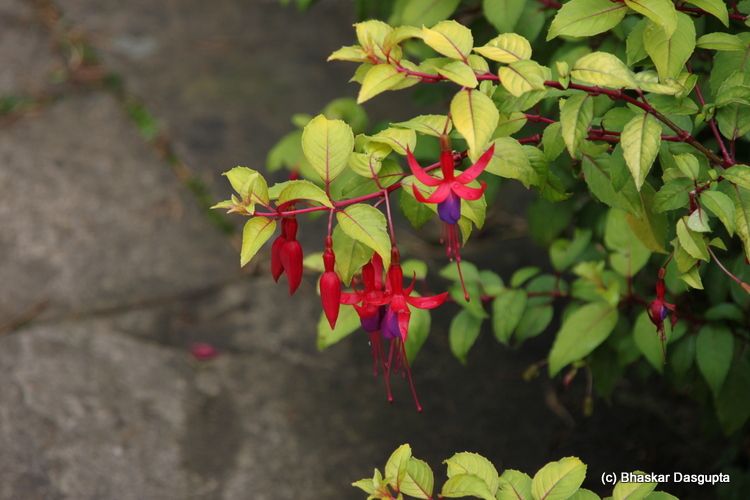 shy flowers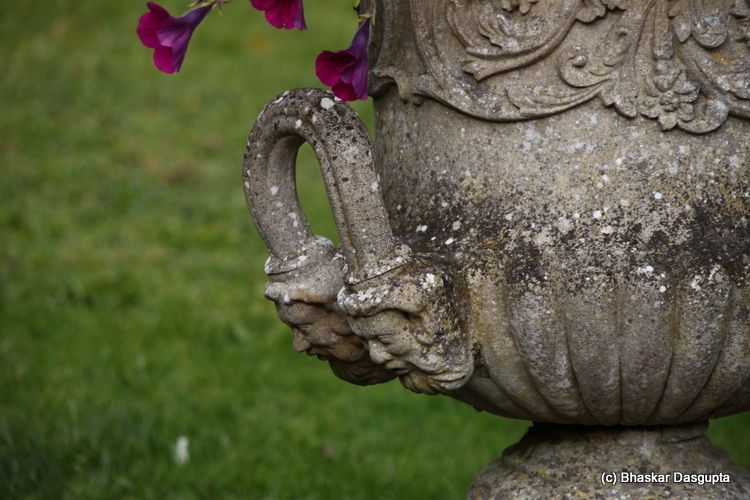 hmmm, curious, faces looking down..
an honest to goodness gnome! in a formal garden!
I guess this would look much better in the summer when the vines or creepers cover this structure..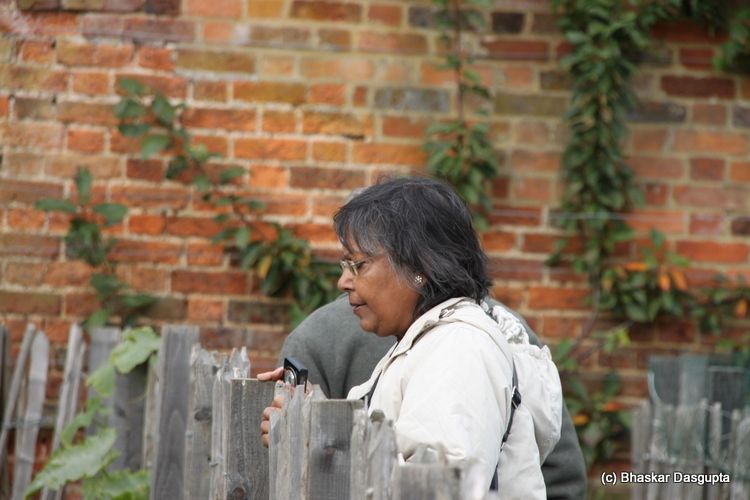 Ma taking a photo of some stinking cabbages
Anderson Shelter..how nice, its a tiny pokey place..amazing what those chaps went through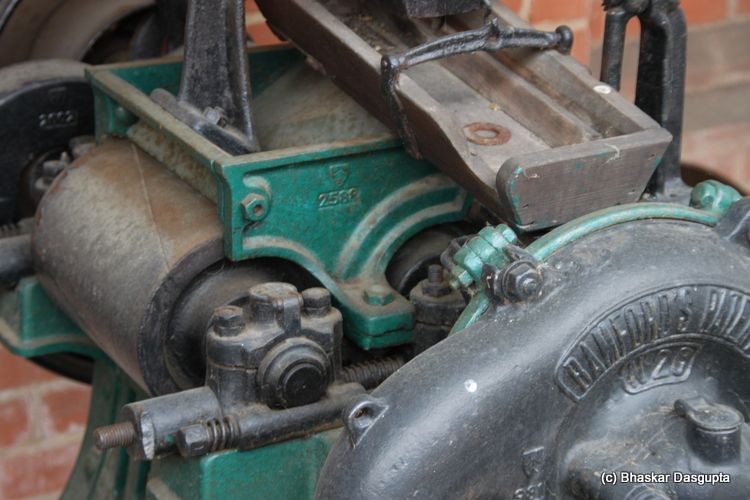 Some farm equipment in place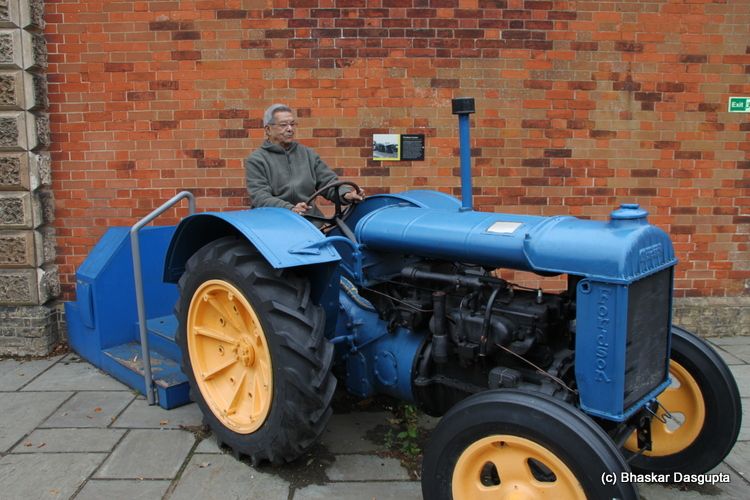 I forced him to go sit on the tractor, he was giddy like a kid! :)
Baba reading some of the plaques
Lovely carvings, beautiful expressions…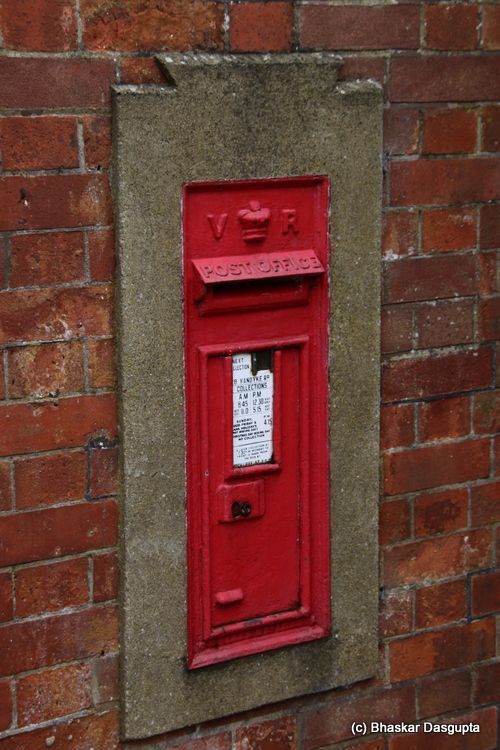 Victoria Regina…an old old post box
I am not sure the clock is showing the right time
A lovely windwane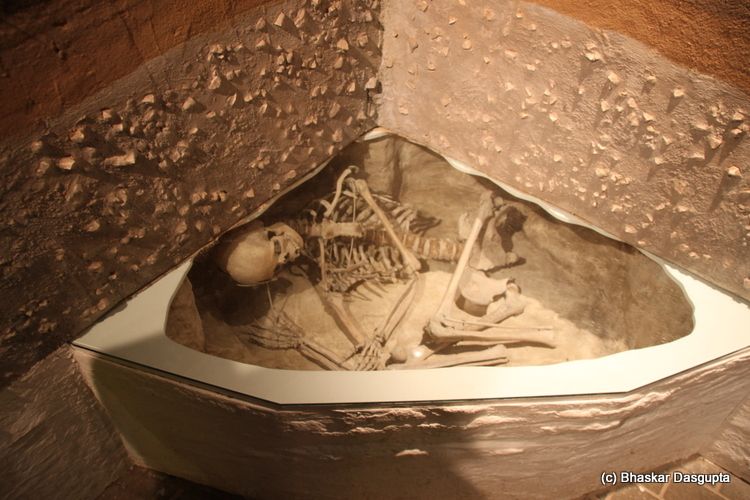 I wouldnt sleep there…a little grave found in the locality
This replica Roman Chariot was used in the Ben Hur Movie by Charton Heston…HUGE!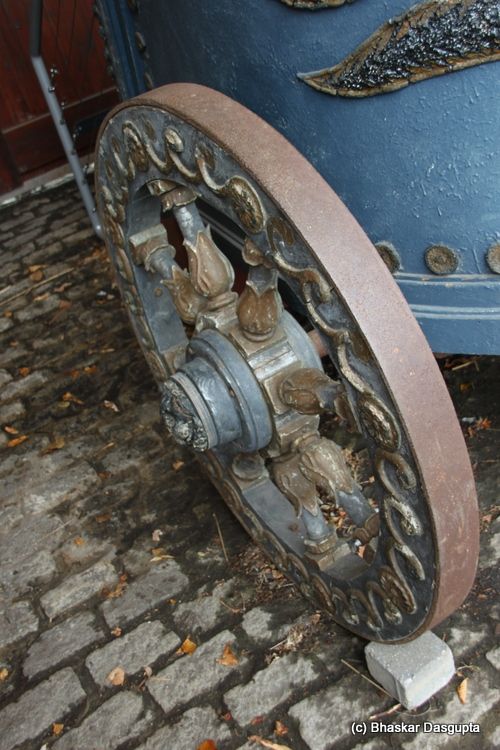 The chap in the back was the restorer, they were restoring this beautiful baby
A strong door, was originally used as a door to the lockup.
Now I would love to work on this desk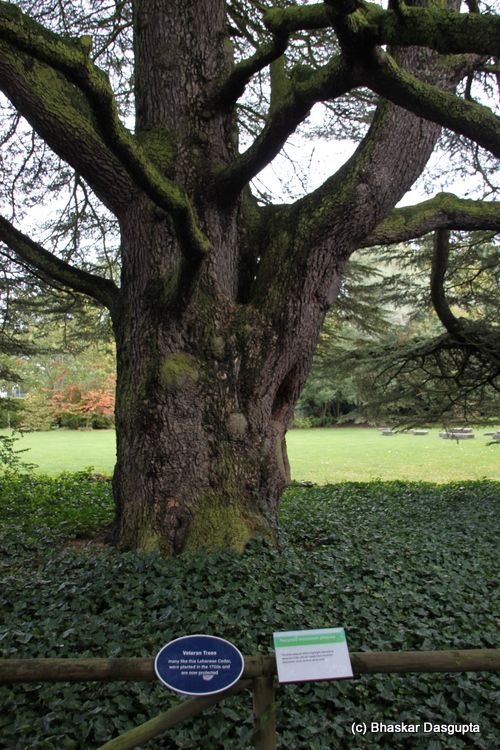 A Lebanese Cedar Tree, it was planted in 1700…hello there old chap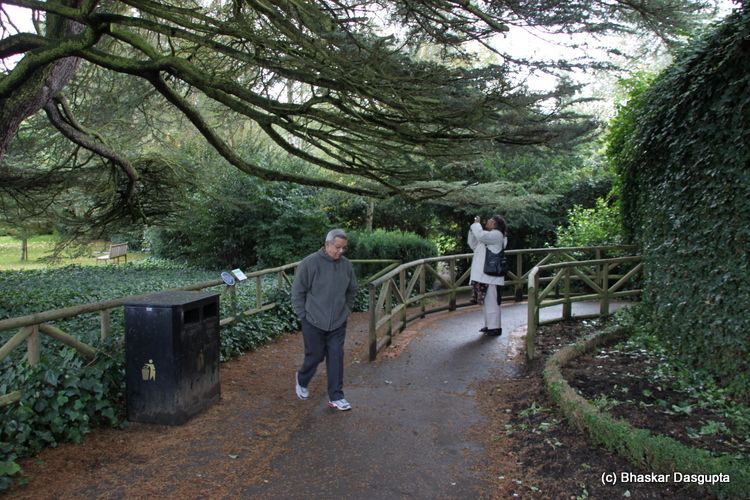 Ma clicking the tree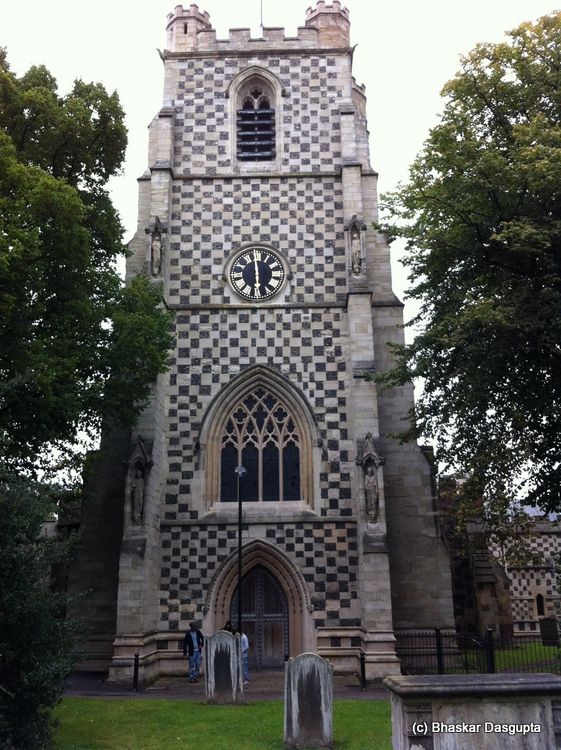 And here's the church tower in the University of Bedfordshire where I had gone to lecture. Lovely visit with Ma Baba, it was good to spend time with them…Very long time. We rarely went on holidays when I was young, but I do remember a memorable one when we went to Kashmir..I was 6 or 7 at that time…very nice.