We headed out to Shakespeare's house
quite a lot of excavations are happening around here.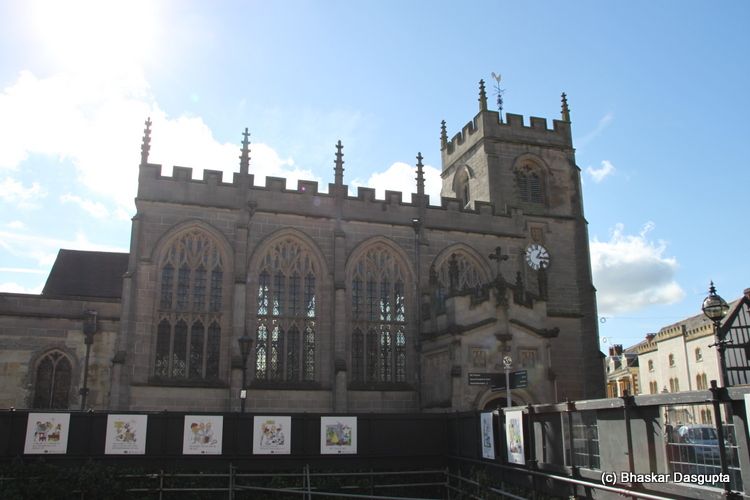 And we have the council building on the other side, a place to which we will repair to anon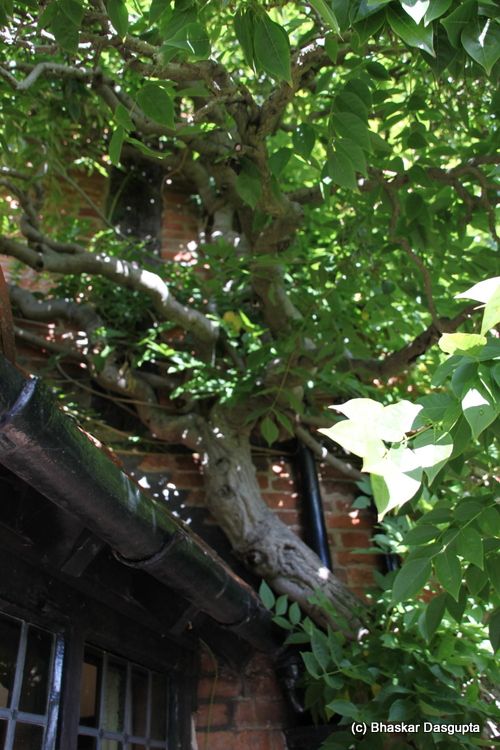 Beautiful greenery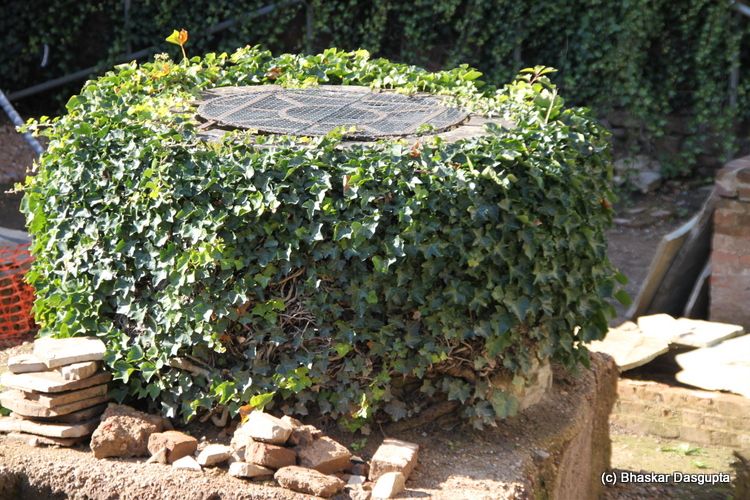 an ivy covered well
we head into the lovely garden
grape vines
Baba is happy trundling around the garden.
very nice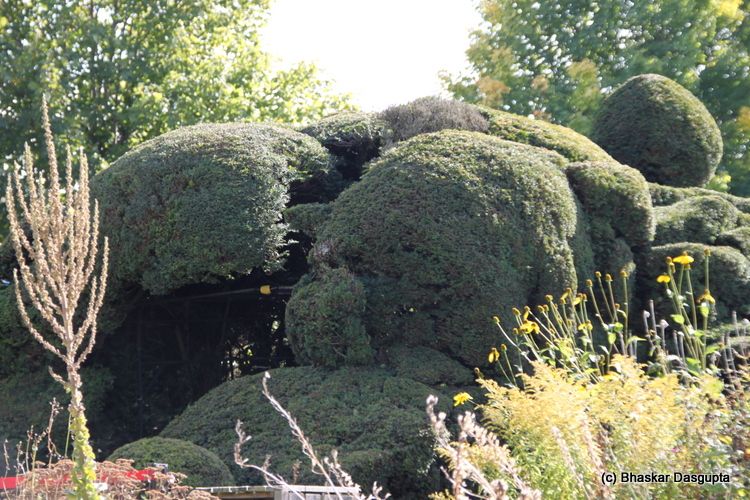 and a little bower covered with shrubbery
the garden is full of lovely symbolic sculptures from the bard's plays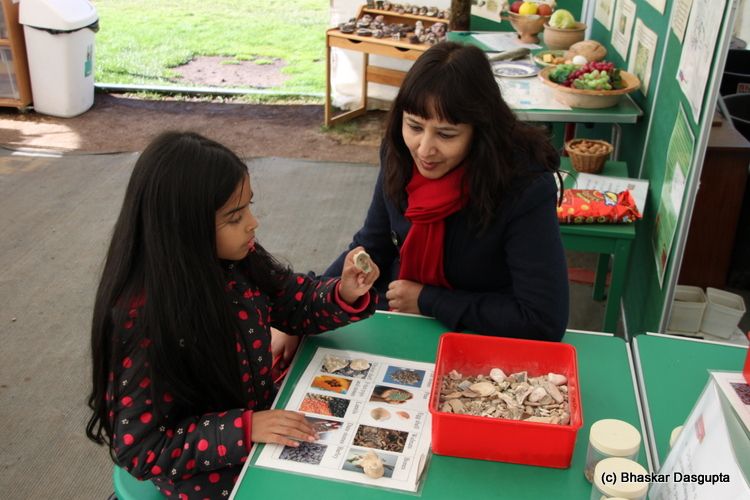 Diya playing at being an archaeologist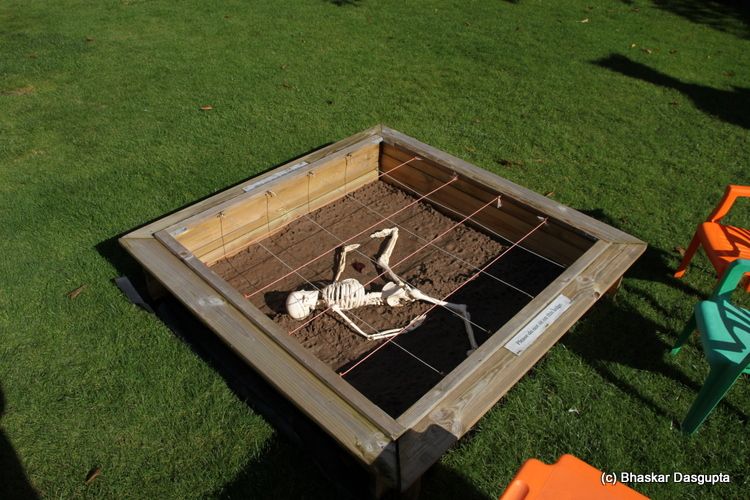 that looks sad…lol
A lovely little nook with a set of lovely sculptures.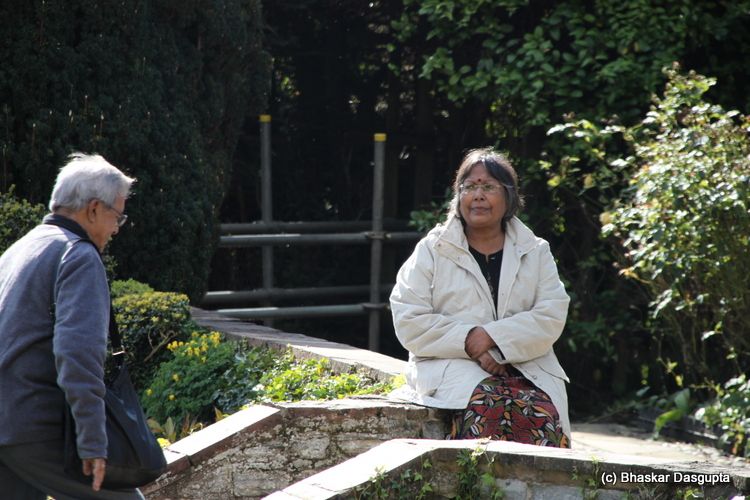 Ma's knees started to give way…so resting away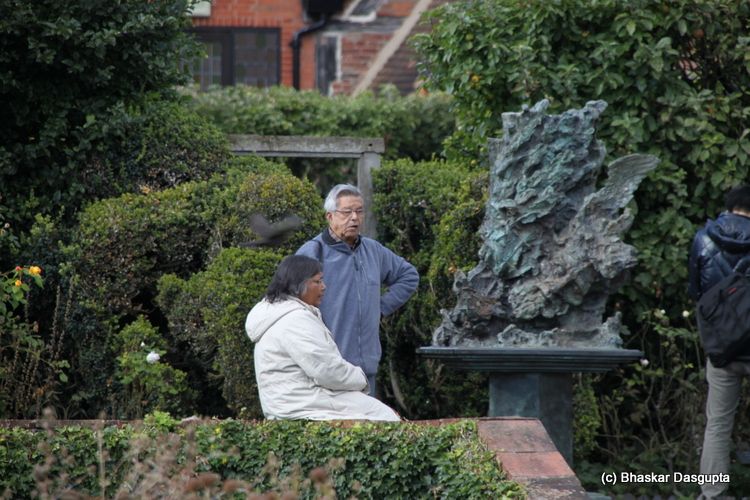 Baba joins her
Mamma also resting in the little bower
the girls trying out some of the old antique clothing
heh. that's me, btw
We move into the guild chapel
frankly, its a bit manky…bleah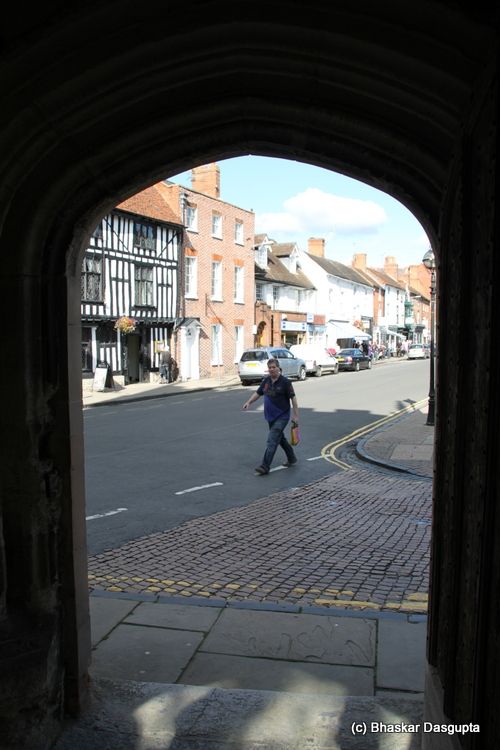 head back out to the road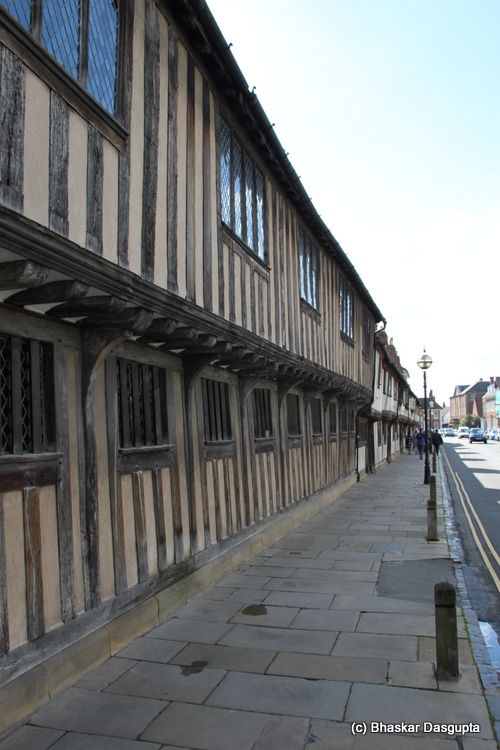 Almshouses..
An old college…
hmmm, an interesting juxtaposition.. nice knocker :P
We reach Hall's Croft, the chap who married Shakespeare's daughter.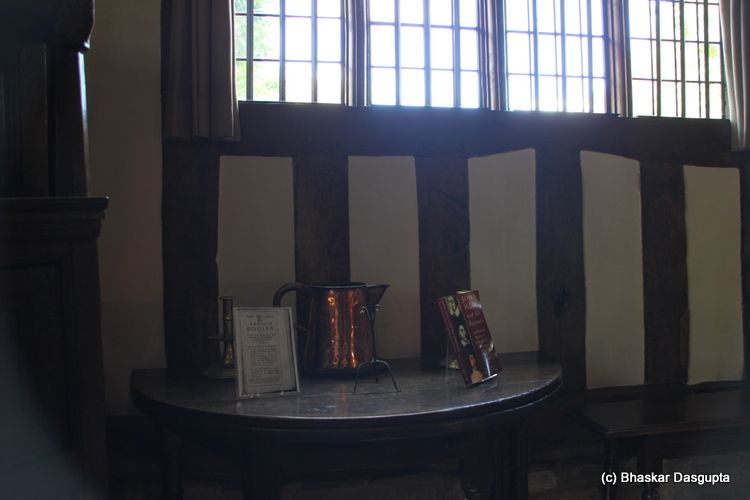 It has been very lovingly maintained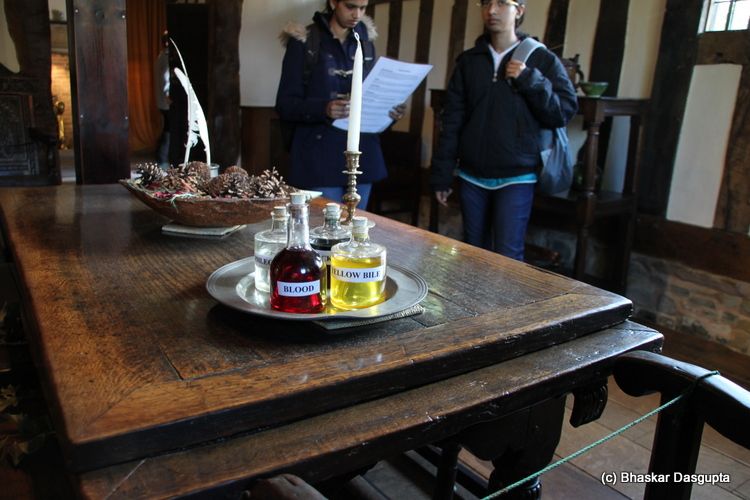 Hmmm, ok….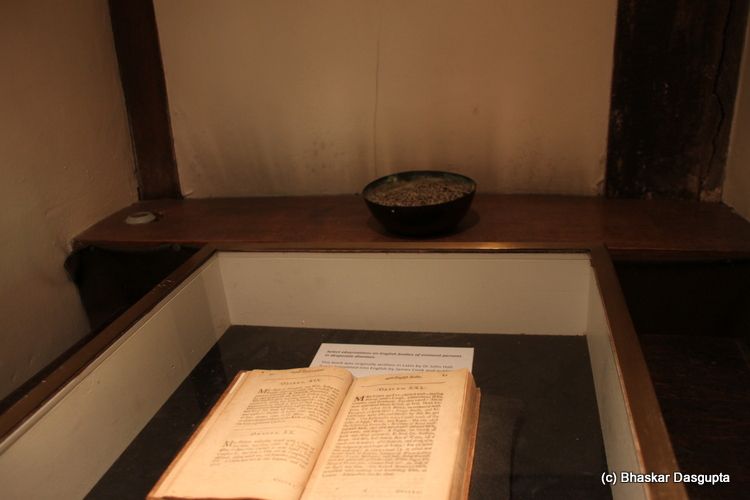 an old medicine text
The surgery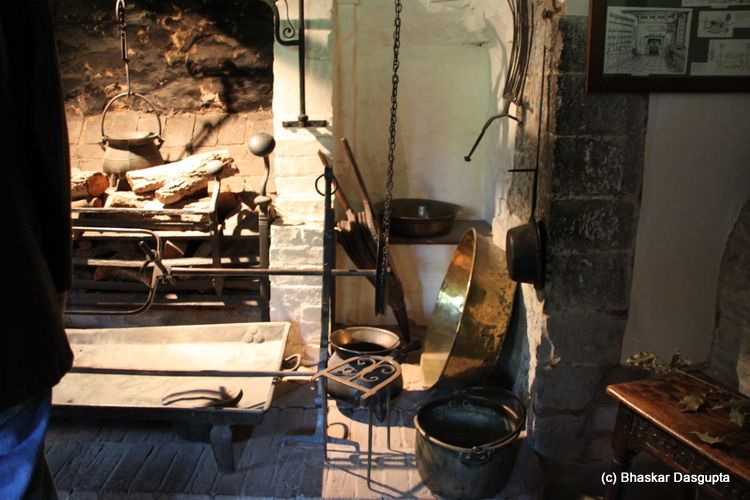 And then the kitchen
with a giant fireplace with some equipment which is difficult to put a name to..
that is one uncomfortable seat
exquisite glasswork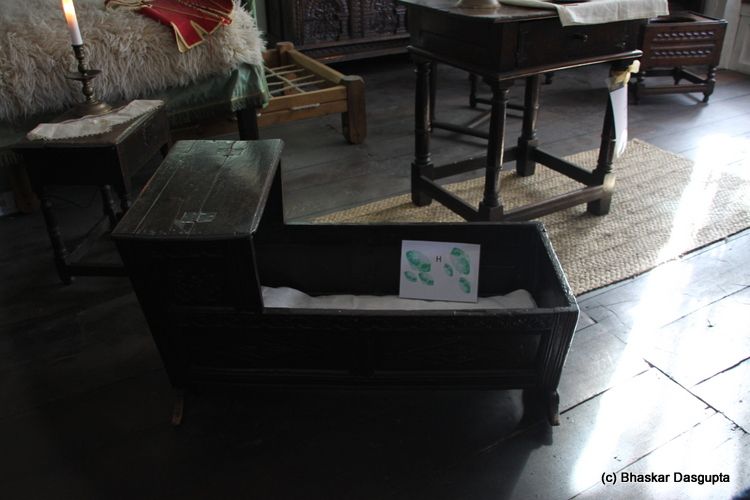 an old style crib…
a fake fireplace but still fascinating to see how they managed these
one thing which I cannot get over is how small the beds used to be.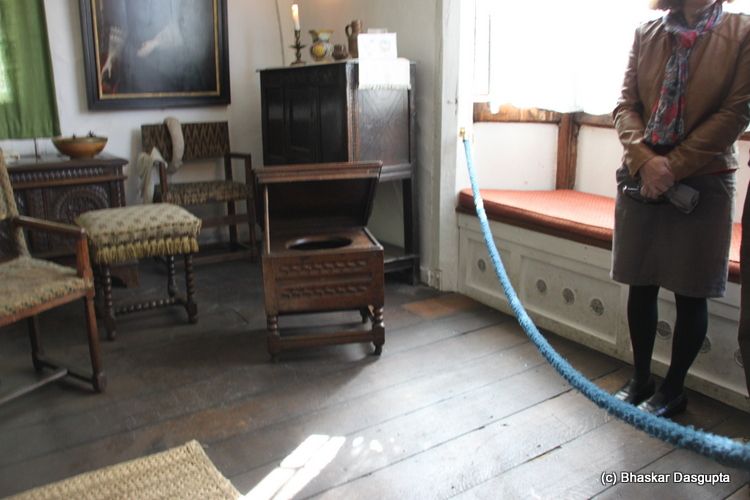 and then the loo..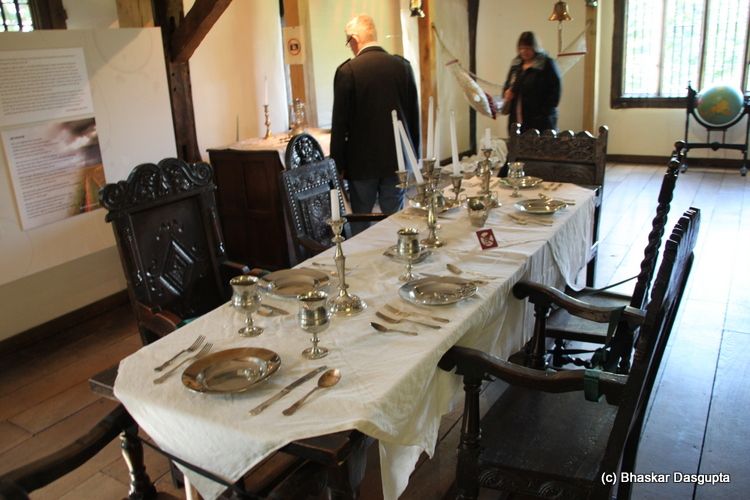 pretty swish cutlery and dining room set, eh? why not? he was a doctor and was fairly wealthy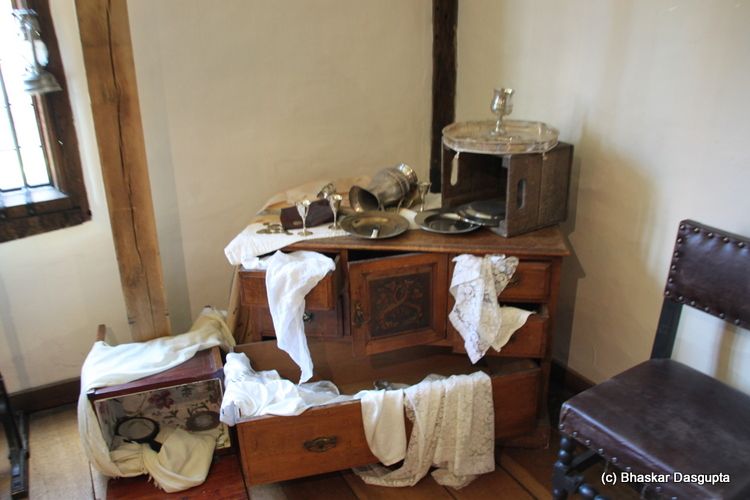 silver and furniture and clothes and and and..
another bedroom
I have to admit, those head wimples make them look very silly.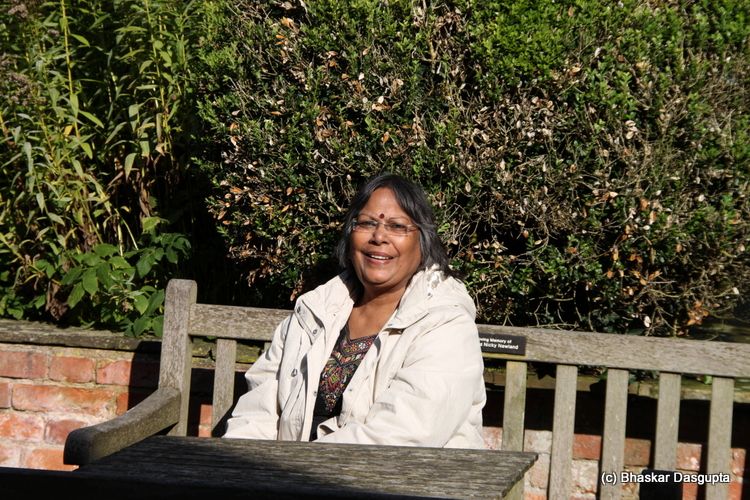 Ma sunning herself in the October sunlight
Diya running around in the garden.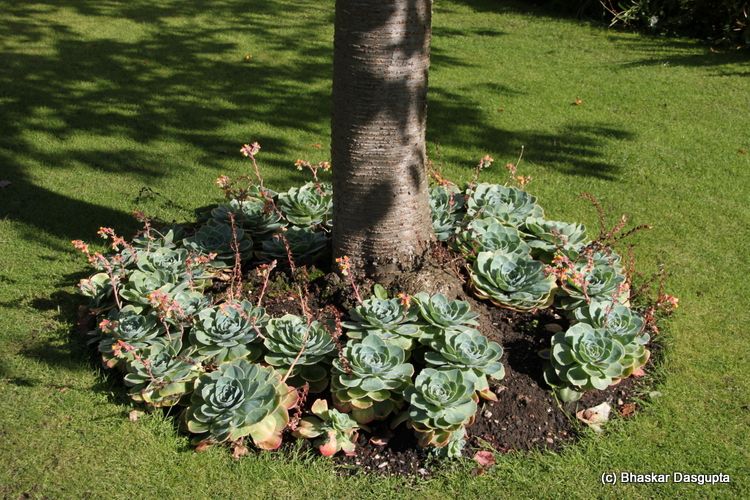 some lovely plants at the base of this tree.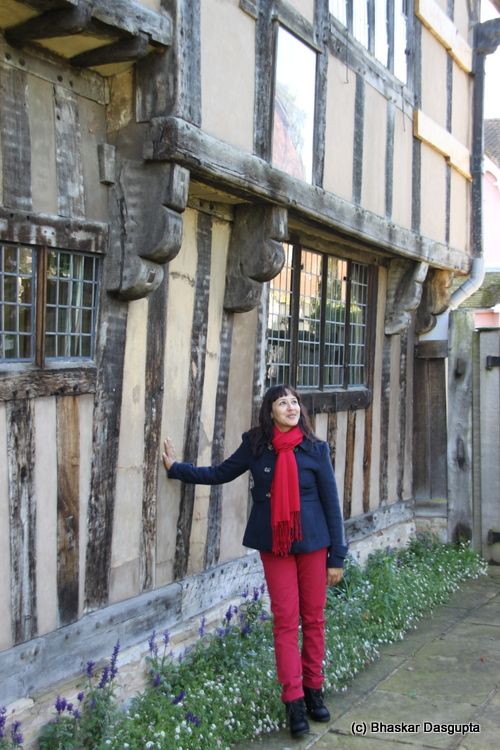 Mum leaning against the house
you can see how ancient the house is, the beams are wood and then the space between is filled with bricks, stones, limestone and stuff.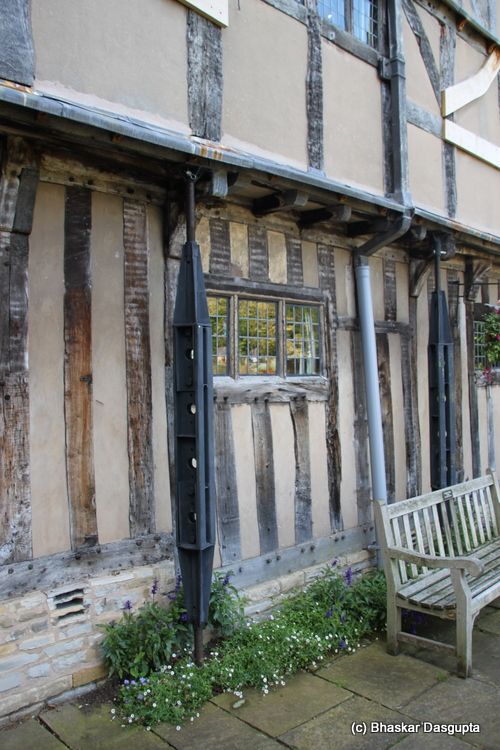 and the house is supported by these giant jacks, i presume to stop it sinking around the ears..