This photo essay relates to some of the wonderful object's d'art found at the Wallace Collection. Really beautiful stuff, but reminds me of the old joke.
Somebody peering and trying to comprehend what they are, at a modern art exhibit which was labelled "Art Objects" and then turns to his companion and says, I dont blame Art for Objecting..
But these are really beautiful.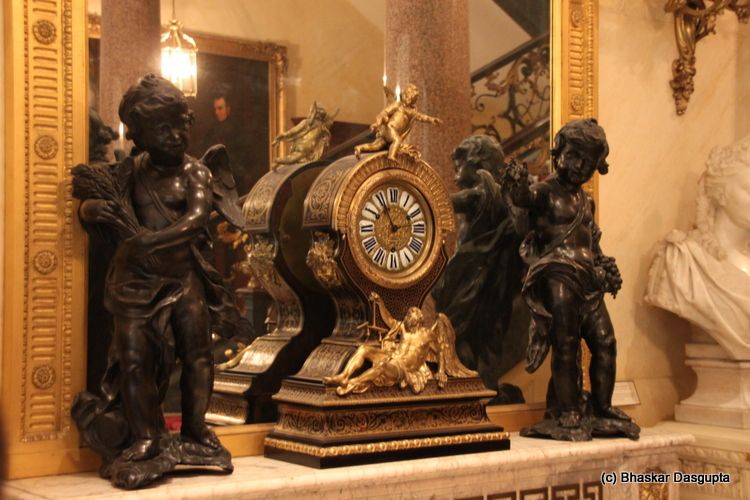 There were so many French clocks, all beautifully decorated.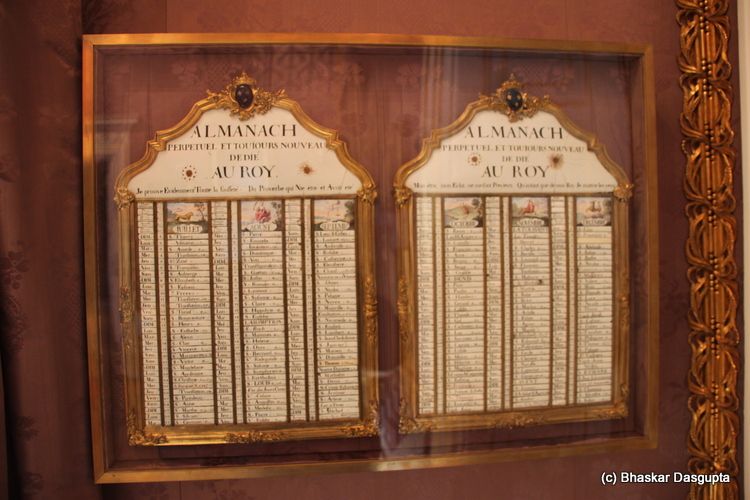 Almanacs, which could be adjusted, showing the months, the Zodiac signs, phases of the moon, days of the week, dates and Saint's days..amazing stuff.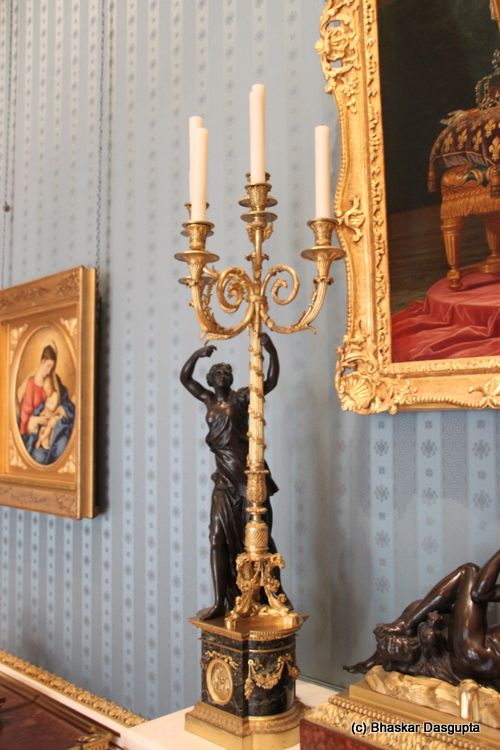 An extraordinary candlestick holder, with a beautiful sculpture next to it.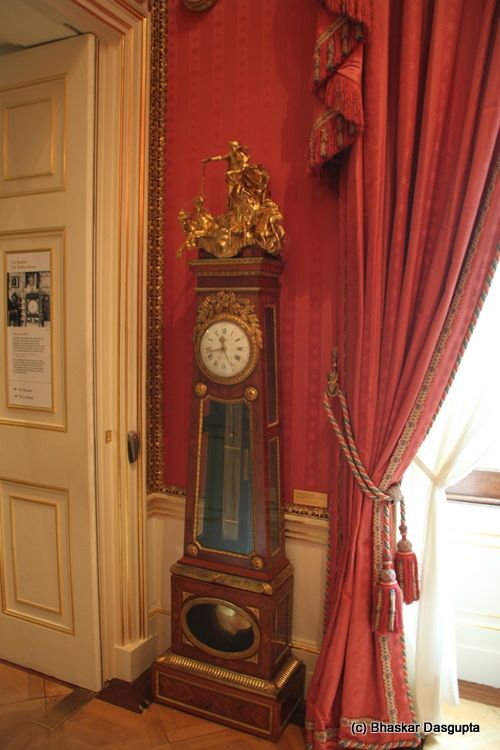 A long case clock with a statue of Apollo on top dated 1780..now just look at the amazing workmanship.


Zooming into the candlestick holder and a statue of a very heroic man..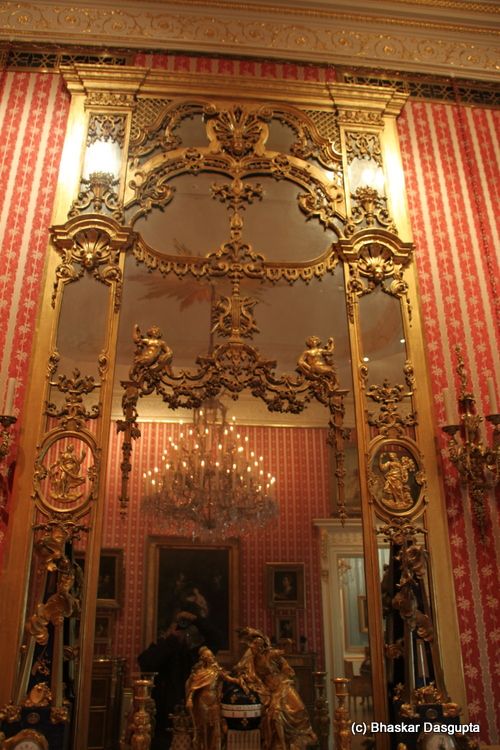 The mirror itself is a work of art, statues of Diana and Persephone on either side of the mirror.


And then the ubiquitous wonderful clock. With a metronome on top




Couple of decorative vases, made out of fluorspar and gilded bronze mounts…




St. George popping off the dragon..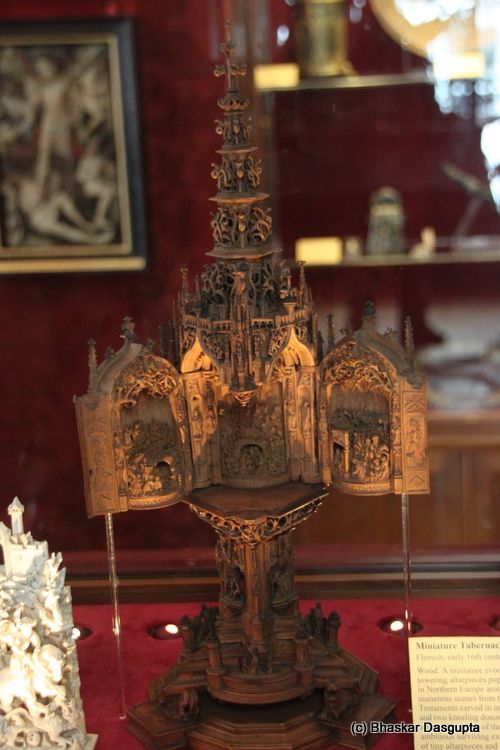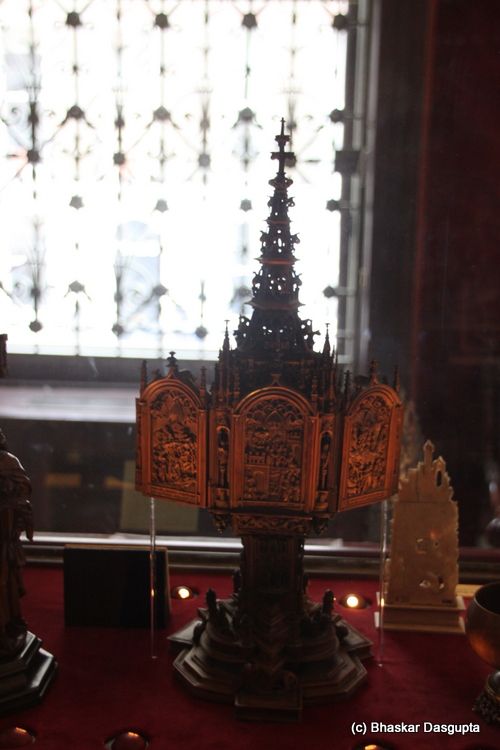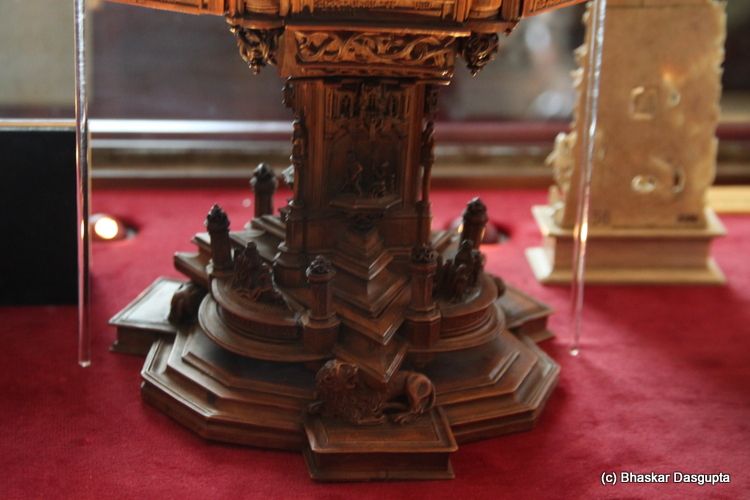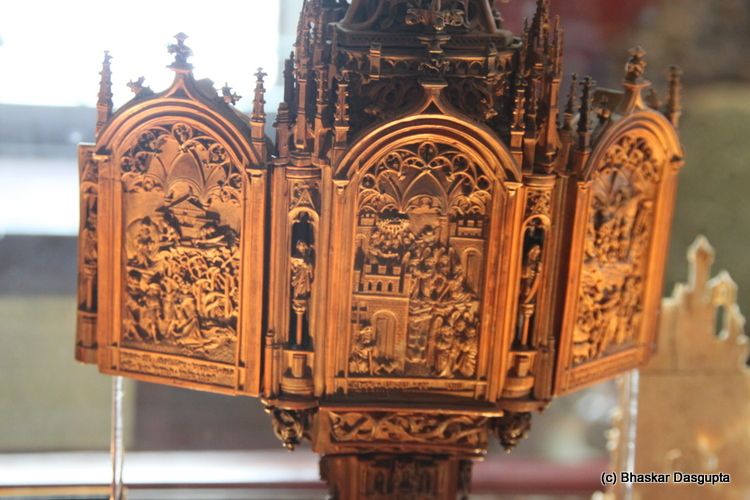 This is one of the most exquisite example of wooden carving I have seen, even better than the one which I saw at the V&A. This was made around 1500 AD and shows various scenes of the Old and New Testaments. I nearly pushed my nose flat trying to get closer to it. Absolutely gorgeous.


Another brilliant wooden sculpture.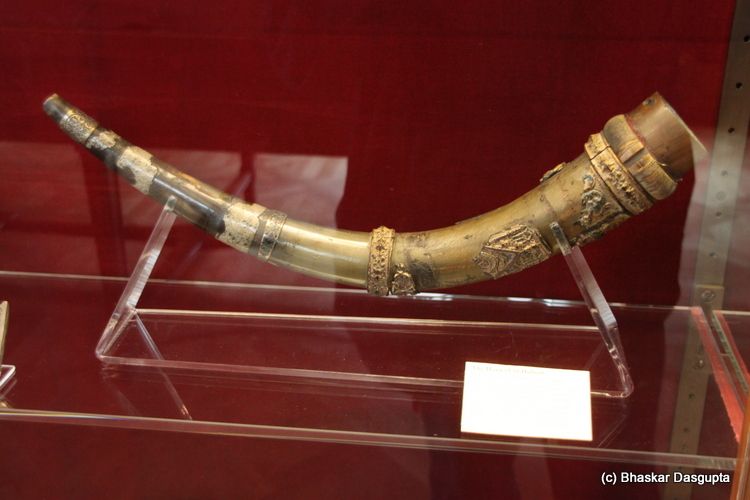 A lovely horn made up of a horn


Some wonderful pieces of porcelain.


Little paintings/icons under leather covers, presumably so that they dont fade, very nice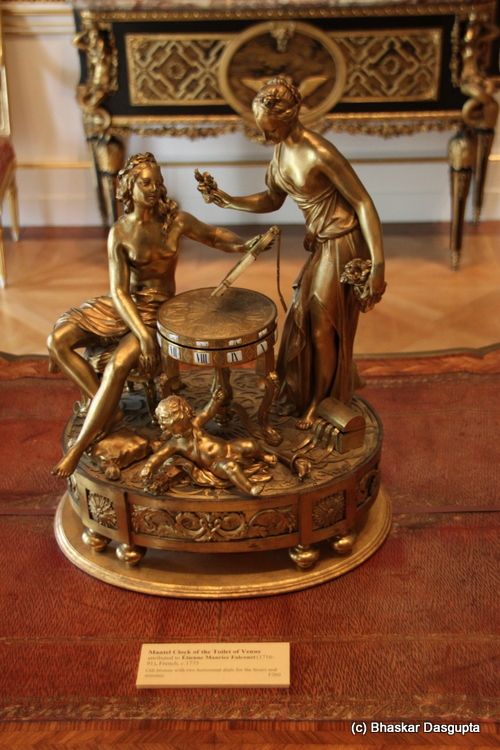 A lovely little clock…the women were extraordinarily represented…can you imagine the planning behind the stress on that hand above the clock?wow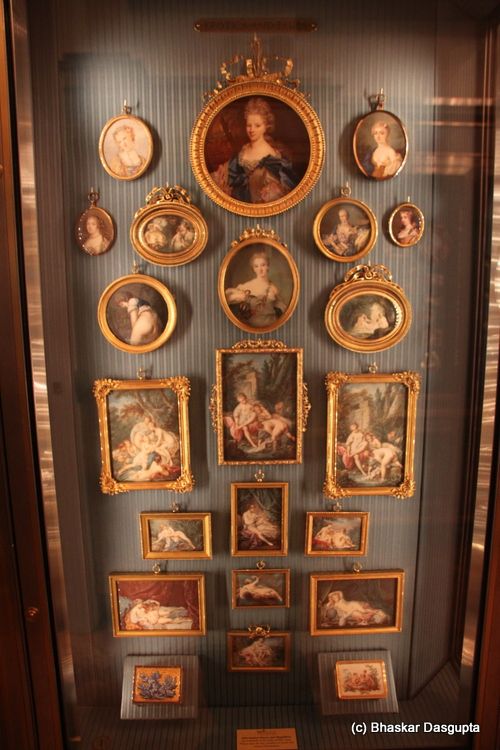 Some more portraits and icons.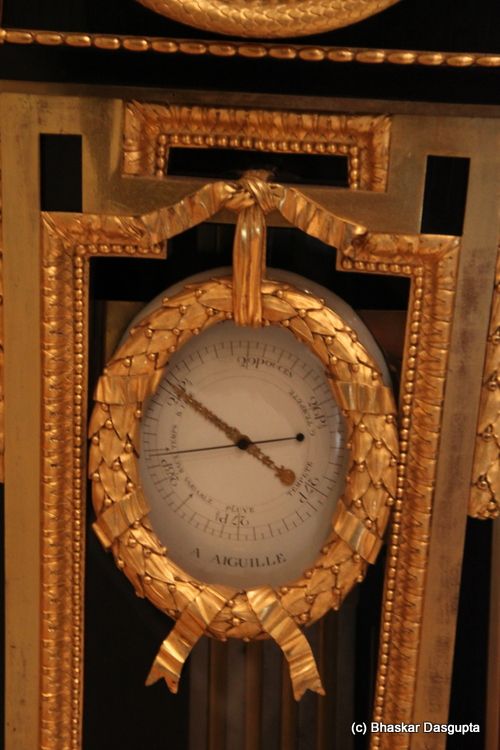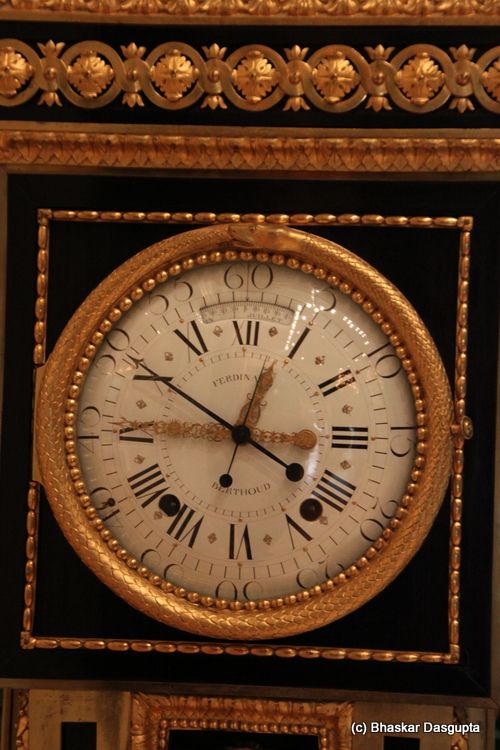 A long case clock and barometer. WOW! 1768!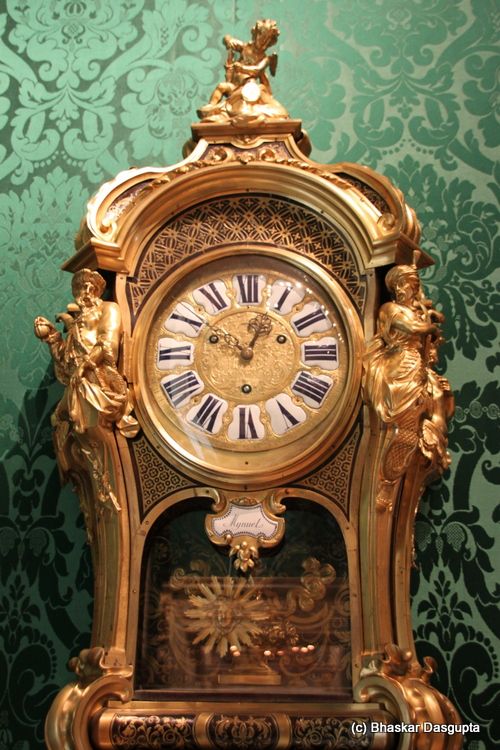 This looks more like a coffin, lol


Another clock and ornate mirror. …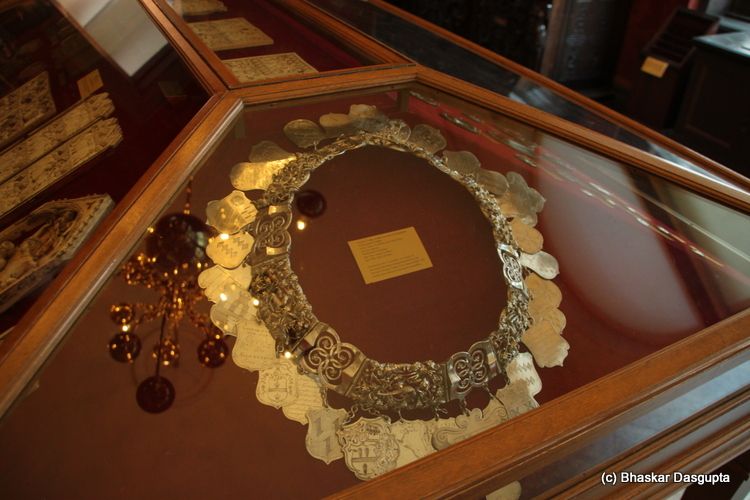 A collar…Netherlands, 1499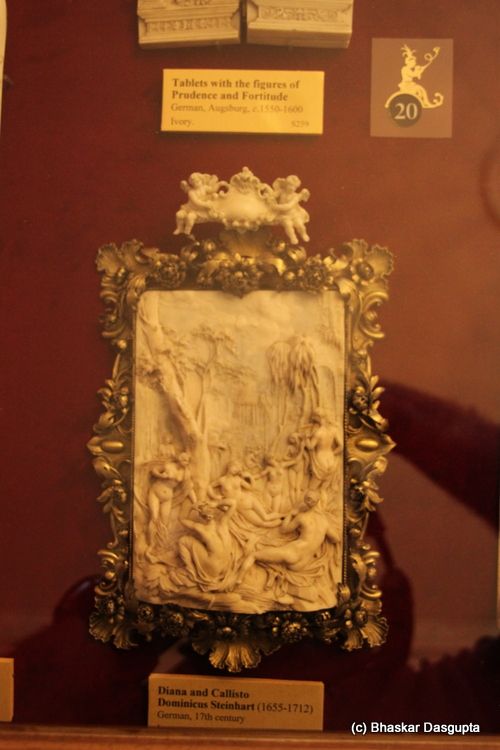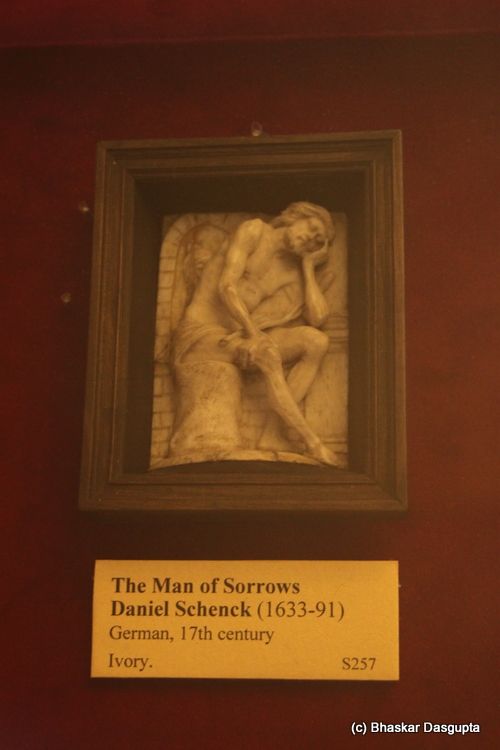 Some wonderfully carved tablets…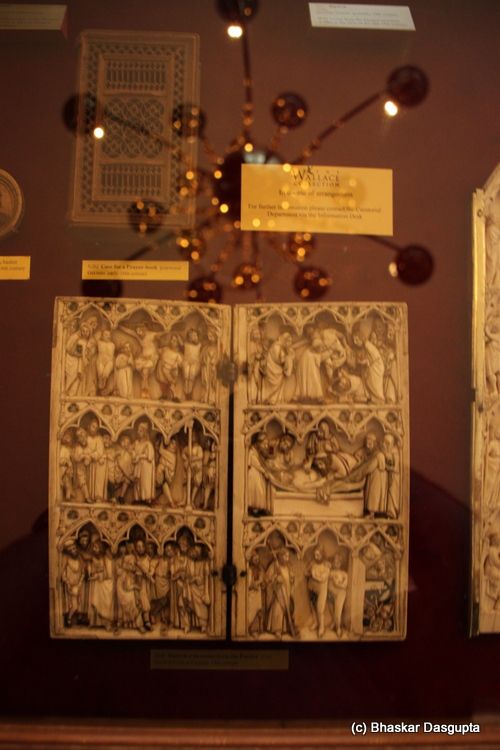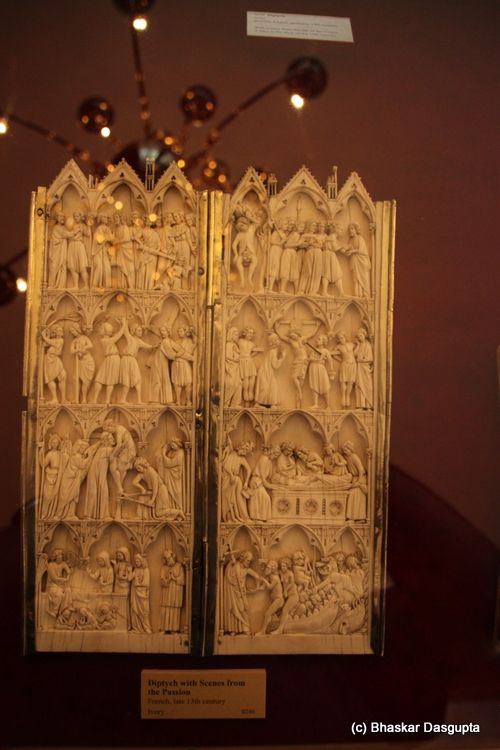 Couple of Diptych's…really good. But till now, the best exhibit of these kinds of stuff is at the Courtland's Gallery. See here.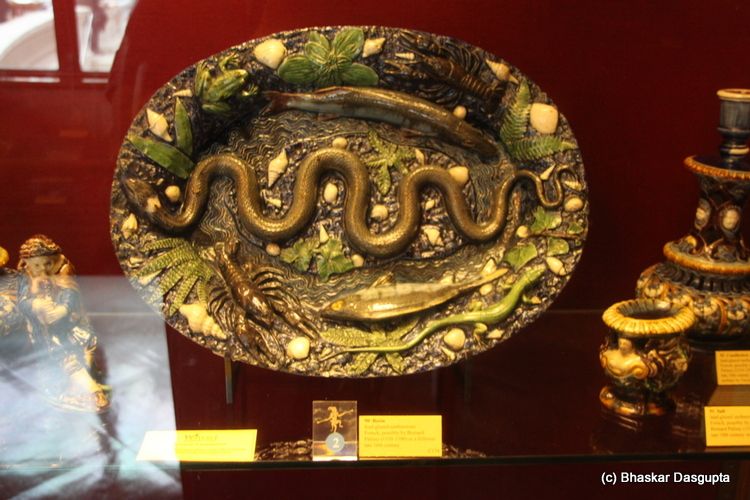 I am really not sure about these dishes…lol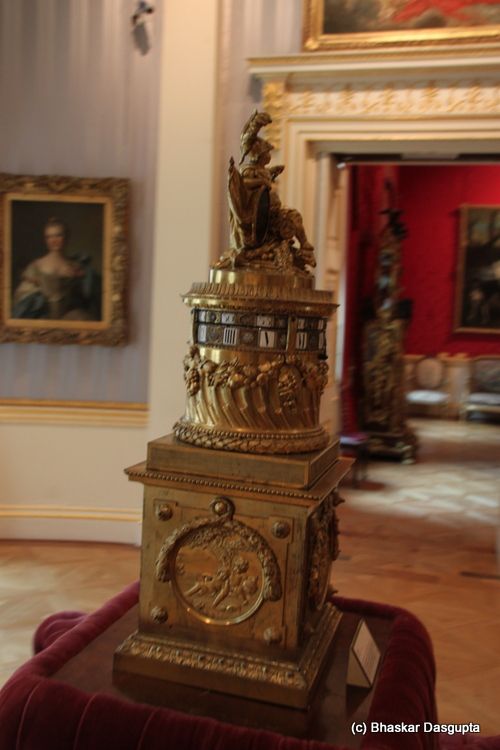 And I end with this rather blocky clock..
Each of these objects were amazing…one can spend hours admiring them…But next essay is about furniture.