This is the Wallace Collection, arguably one of the best little museums in the world. A real find. Over the last couple of days, I have posted about the building and the sculptures and this one relates to some of the wonderful paintings in this museum. There are very many paintings here, but I am only showing the ones which spoke to me. Now I know that's silly but what the heck, you go see them all :)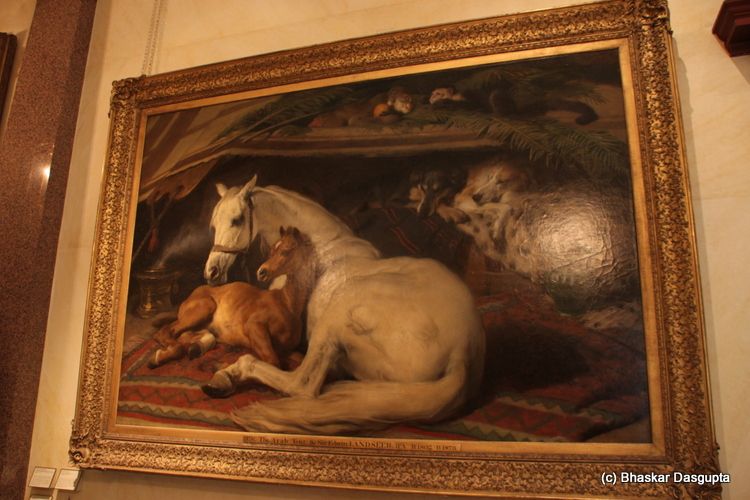 I really liked this painting, showed the mother and the colt..very nice.


A girl watering plans in the light of a candle. You know what I regretted? how the room was so well lighted, this painting should be seen in rather dim light. Beautiful.


A sunset in a wood. A Dutch school painting, 1628 Jacob van Ruisdael. Really lovely painting.


The lace maker, Caspar Netscher 1699. Lovely use of paintings to show the shadows and then the painting in the wall itself inside the painting, how lovely.


Then the long gallery…some very beautiful paintings are hung here.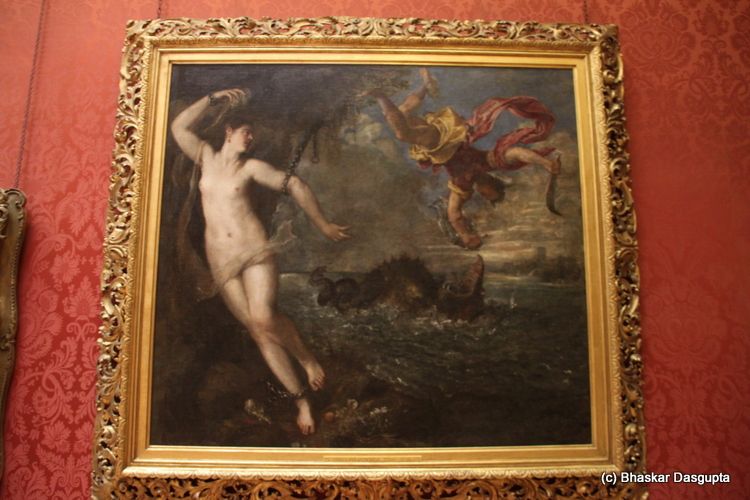 old Perseus and Andromeda…Titian 1554 AD. Beautiful stuff.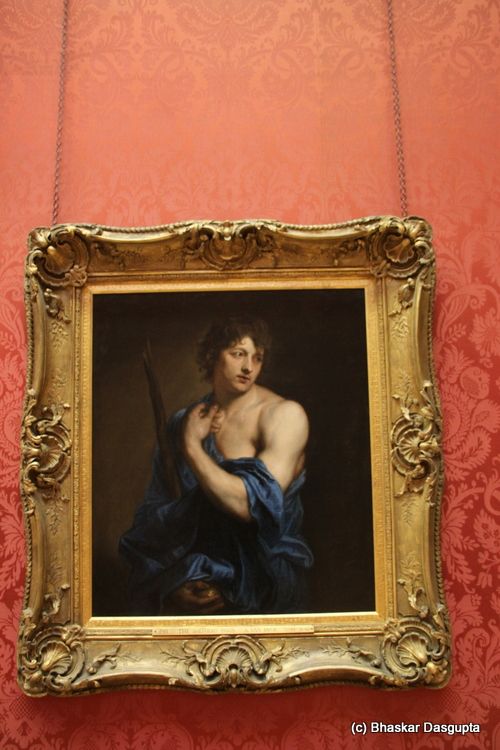 Now this is supposed to be a Shepherd, by Van Dyck, 1599. Hmmm, far too good looking, wont you say?


Another beautiful Dutch Master, you can feel the little breeze blowing right off the canvas


Now the first lady that I wouldnt kick out of bed.


Mrs Mary Robinson..another very delicate fragrant lady…mmmm, nice. Its a Gainsborough.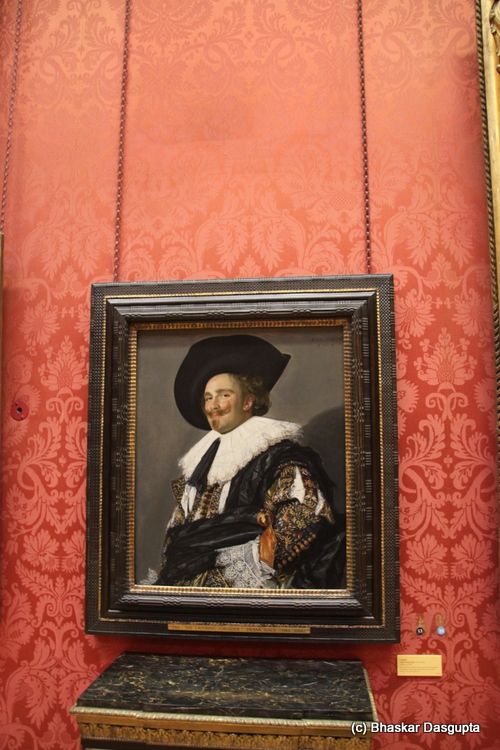 One of the most famous paintings in the world, the laughing cavalier. Very nice indeed. I nearly swallowed the frame, I was peering at it so closely. The eyes follow the viewer, from every angle, quite fascinating.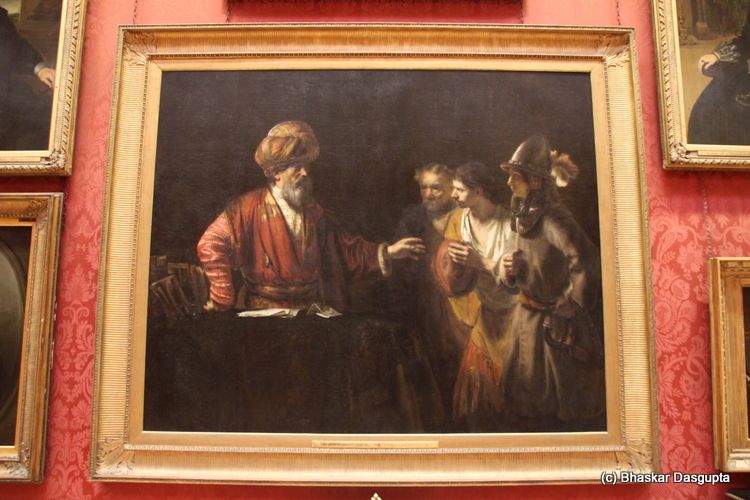 Now here is another beautiful lady. Her name is Margaret and she is at the well. Painted by Scheffer, 1795. What a lovely lovely lady.


Here's another very attractive lady, Francesca da Rimini, painted by Scheffer in 1835. check out those lovely tresses. Related to Dante's inferno. By the way, the frame illustrates part of the Dante's inferno as well…


Judah and Tamar by Horace Vernet around early 19th century. A very nice looking bird, eh? And what a story. Another lady who i would keep in bed
Couple of landscapes and seascapes. Both are exceedingly well done, but I loved the seascape. The lowering clouds, the frantic unloading of the boats, the heavy surf, beautiful..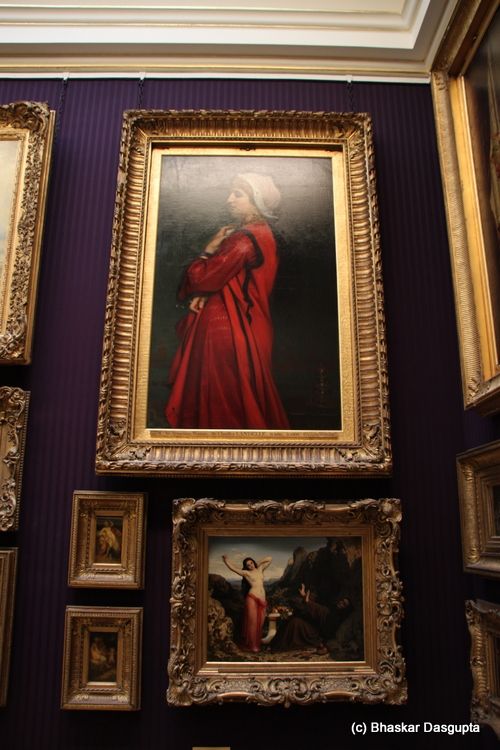 The painting at the bottom is the Temptation of St. Hilarion.. heh, the chap was absolutely beset with carnal thoughts and kept on seeing visions (like this lady) and would starve himself to avoid these thoughts.


Check out these two gorgeous ladies. First is a Circassian lady, I have seen those warm brown eyes before..fit to drown in and well, the second lady has a lion next to it and she is taking out a thorn. Why does she need to have one breast open is unclear to me but I am not complaining. She can take thorns out of mine any time..




This is a Vernet from the 1early 19th century. Its an Algerian Lady out hawking. Beautiful indeed.


A scene from Ivanhoe. Jesus H Christ, the Jews were really put upon by everybody and his dog. But that said, Rebecca here is quite a good looking lady.
I am looking forward to going to Venice and checking this out, quite beautiful.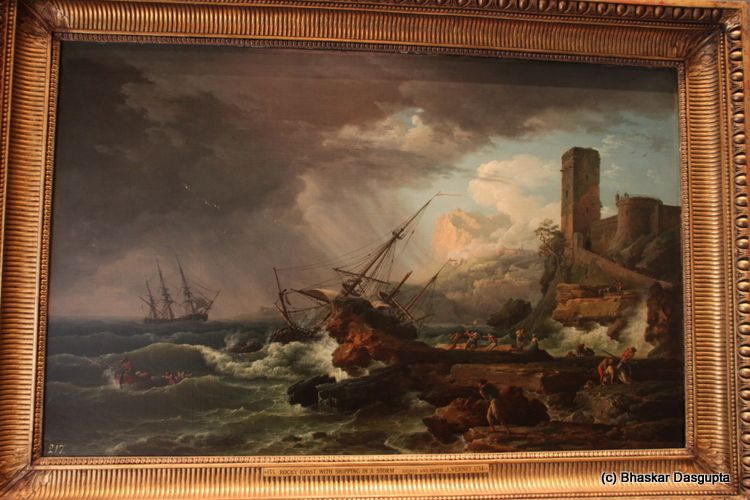 A lovely seascape by Vernet 1754.




beautiful paintings by Greuze 1750's…lovely skin tones, expressions and that lovely auburn hair, mmmmm.





Where did he get these models from?


There is a fountain of love???


I found a mouse..lol.




Naked ladies cavorting in glades. I like


The Grant Turk giving a concert…Carle van Loo mid 18th century.




So this is the famous Madame de Pompadour…..Hmmmm


And this is the other famous mistress, Emma, Lady Hamilton, who stole the heart of Nelson. She is really nice…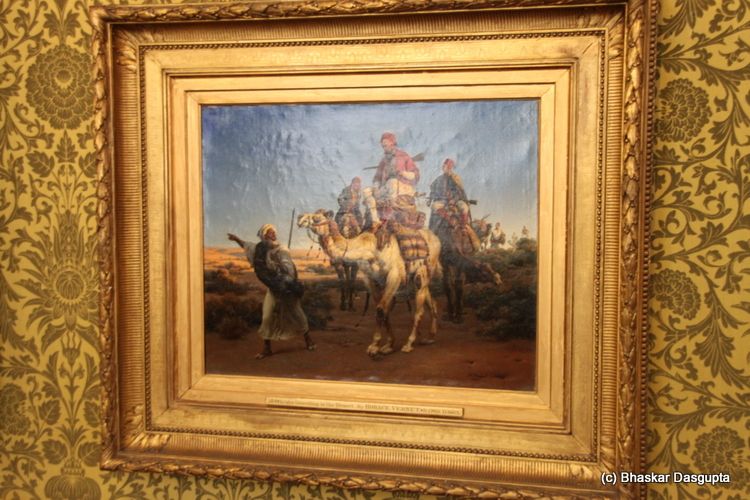 Some nice Arab scenes by Vernet…very nice.

Here are just some of the paintings that I liked and photographed and turned out to be nice. It is indeed a beautiful place, well worth spending an afternoon just gazing at the wonderful works of art. Talking about works of art, the next essay talks about some objects of art.