This is the final photo essay of the Wallace Collection, a truly breath-taking place for beautiful art, paintings, furniture and armour.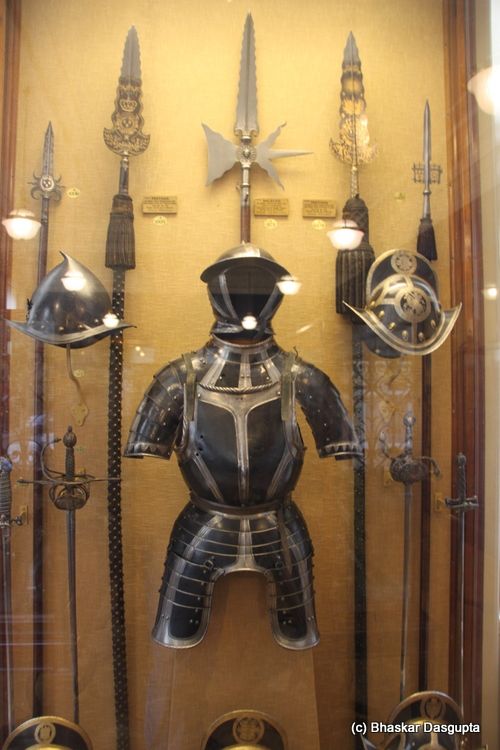 Unfortunately, all this great stuff is behind glass so photographs are a bit challenging. Look very uncomfortable, no?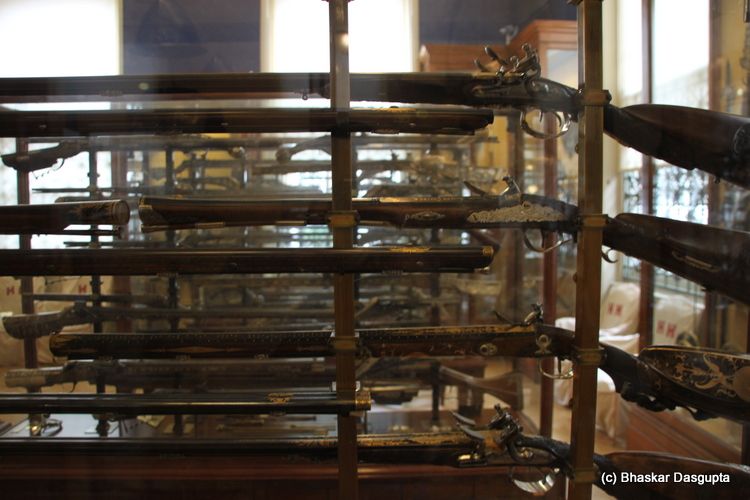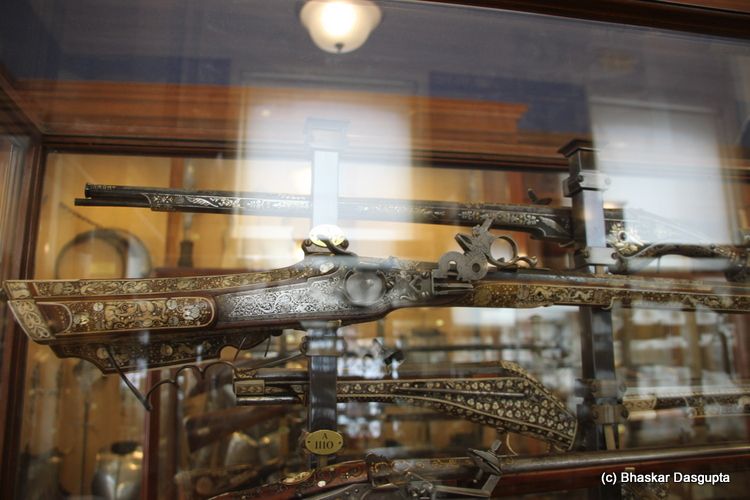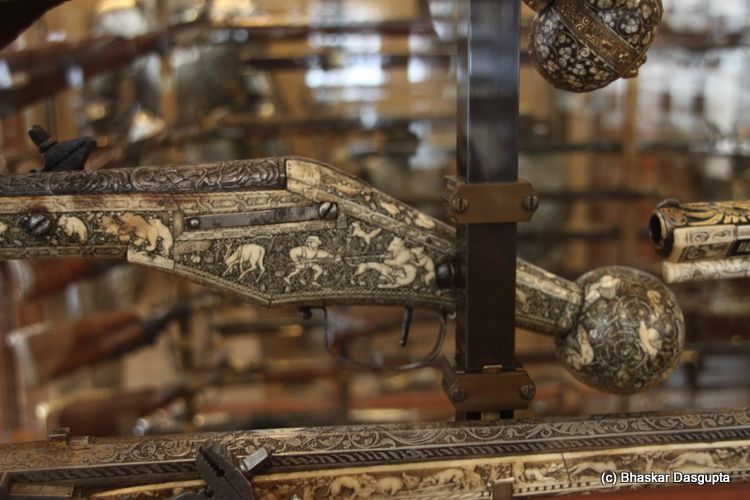 Rows and rows of beautiful muskets and rifles and pistols and and and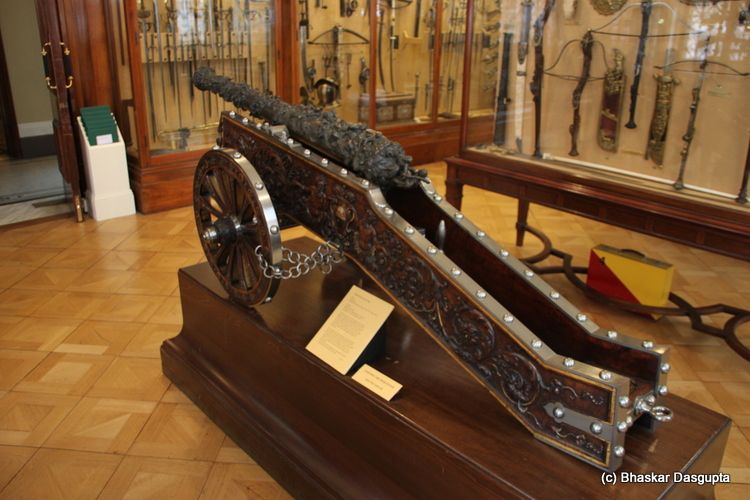 This was found in the Venetian Lagoon, obviously meant for ceremonies rather than for actual military use, highly decorated..1853.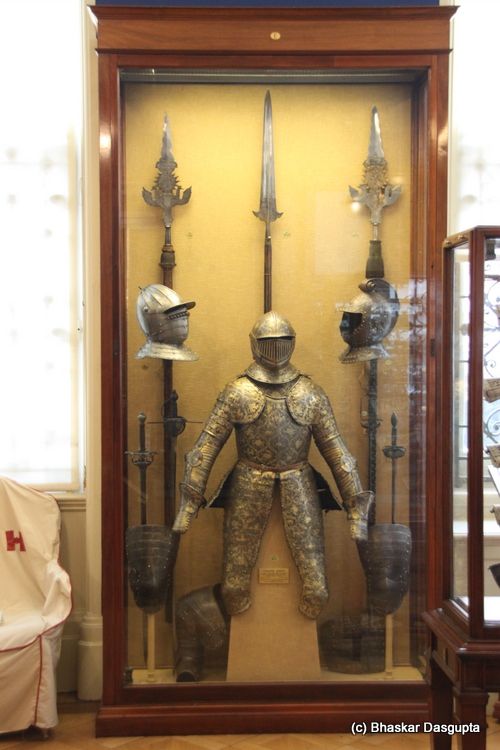 Another decorative suit of armour I would guess, made for a member of the House of Savoy, 1620..


Swords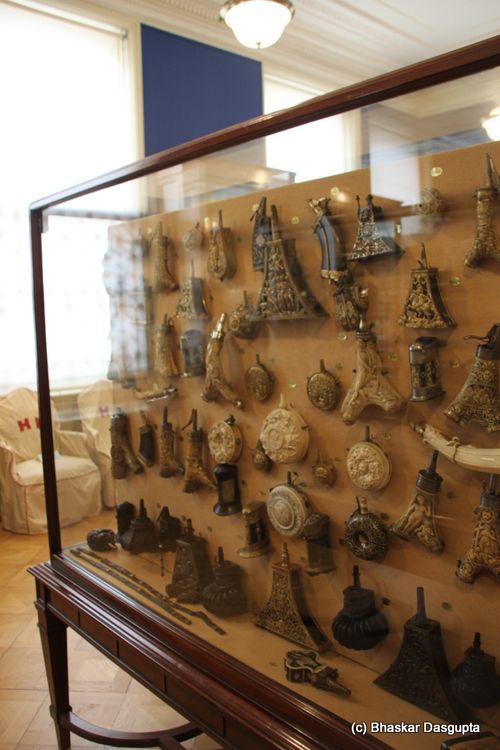 Beautifully decorated powder flasks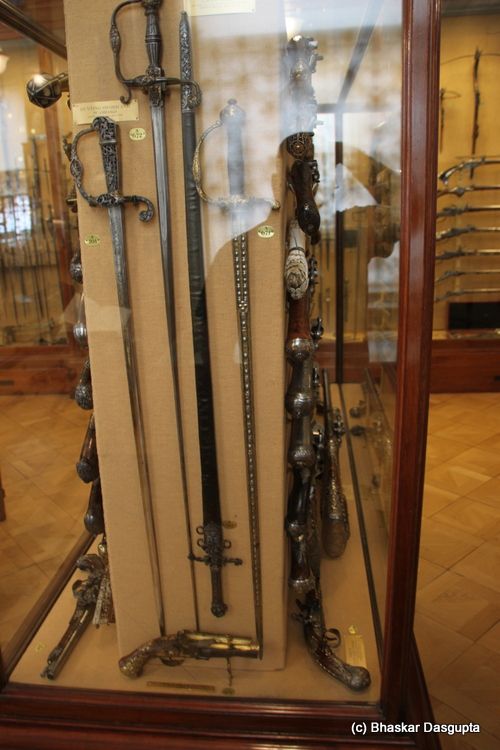 Some of these swords will be difficult to wield but can they really work? that's very thin..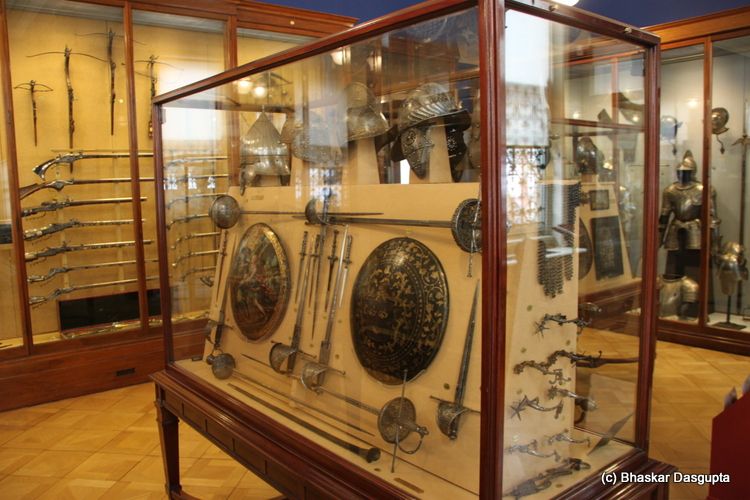 Shields and more swords/daggers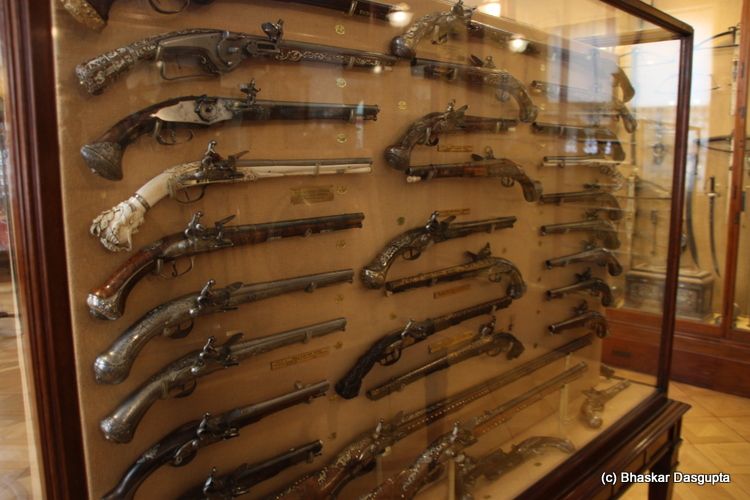 These cuirasses and shields are far too much decorated to be of use in real battle..


heh, look at the pot belly…that will fit me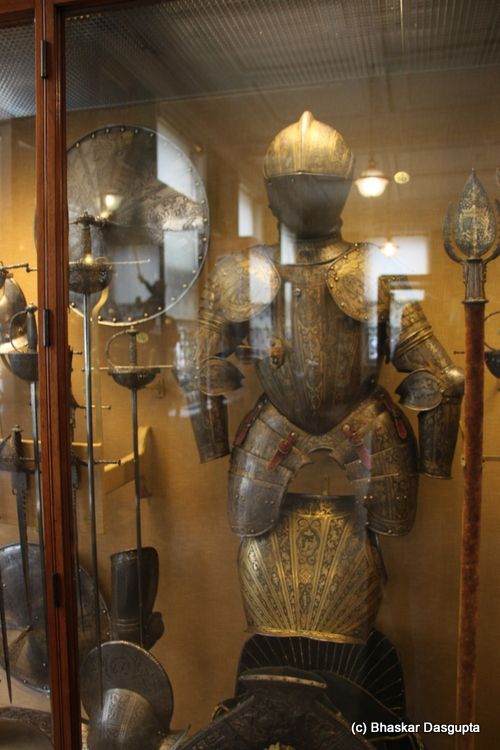 Couple of more suits of armour heavily embossed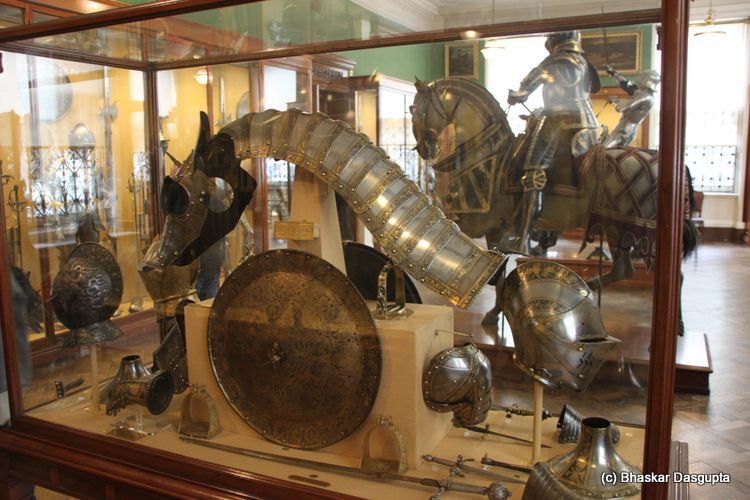 Horse Armour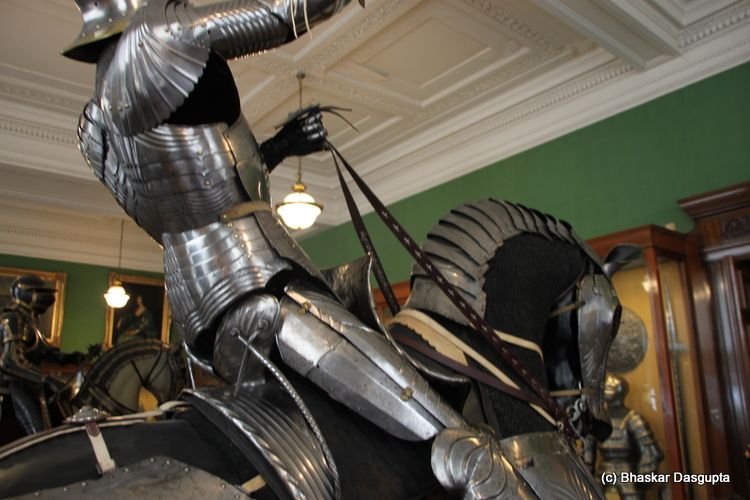 Another armoured horse with an armoured rider. These horses would need to be very strong..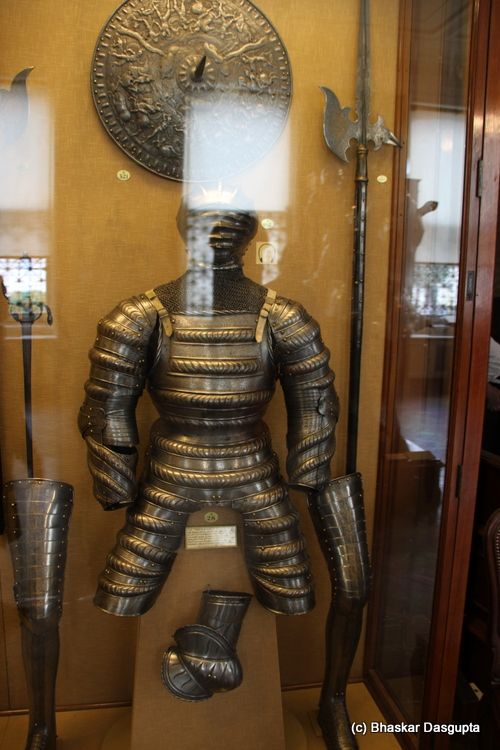 Looks like a Michelin Man, eh?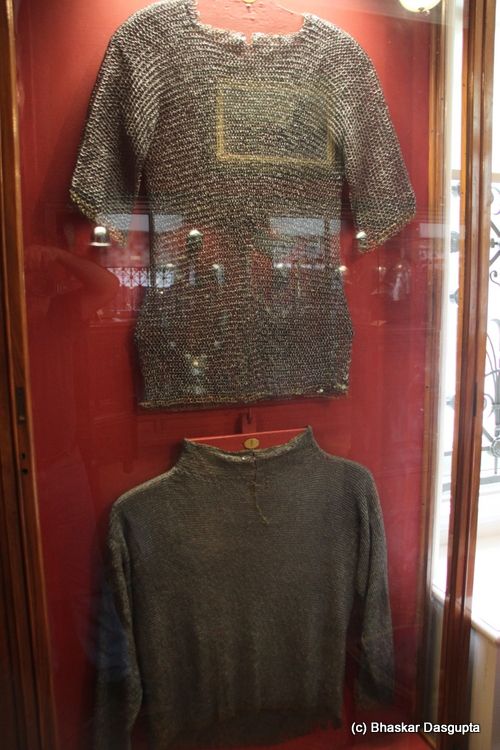 Two suits of chain mail. Its when I saw this up close and personal that I realised how difficult and expensive these would be to make. How extraordinary, no wonder only 2 would be made by a master armourer per year..smaller the rings, the better it is, more flexible it is and stronger..fascinating. Each ring would be made individually and then woven into its neighbours..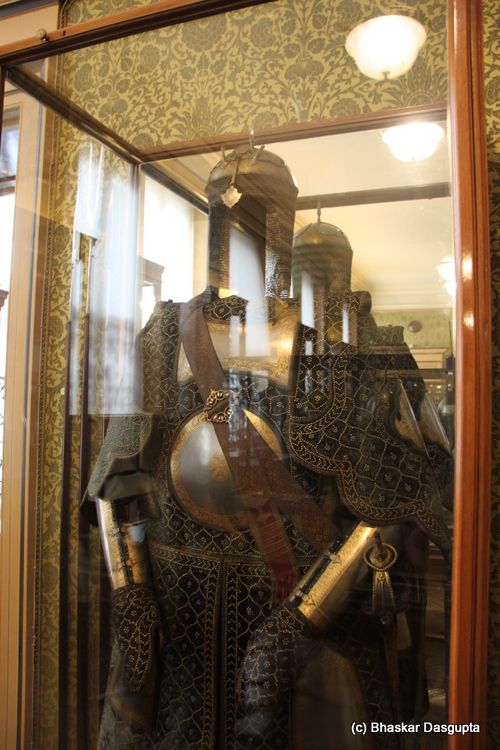 A suit of armour made for a Rajput warrior dating back to the 18th century.


The sword of Tipu Sultan, and its mouldering here…


More Indian warrior's helmets, armour and swords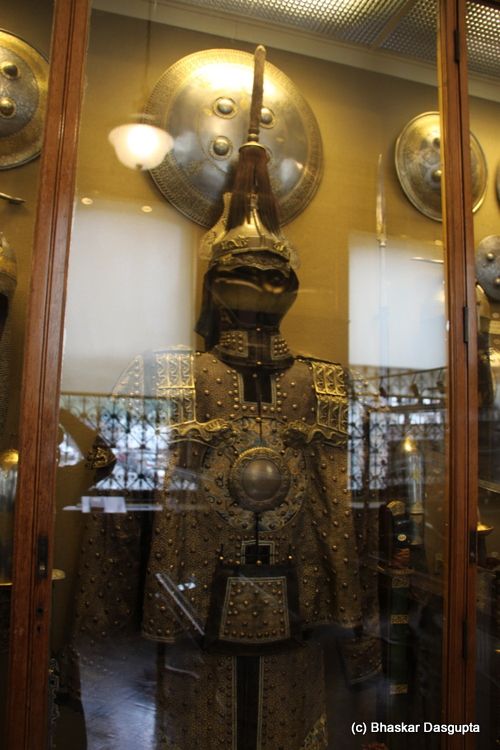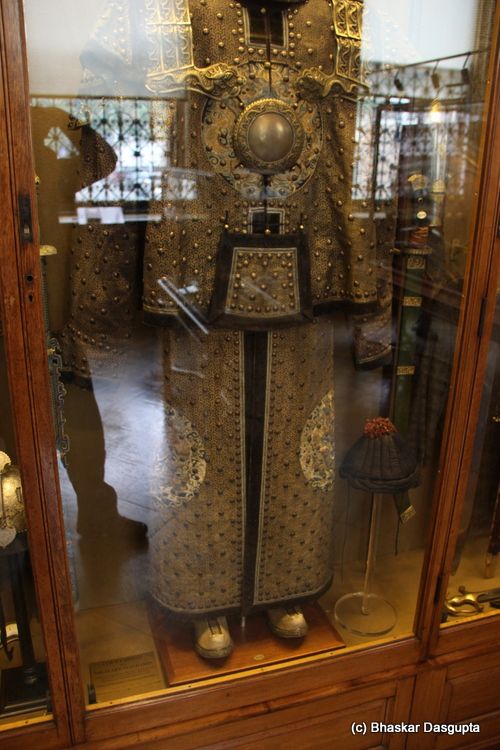 Chinese armour.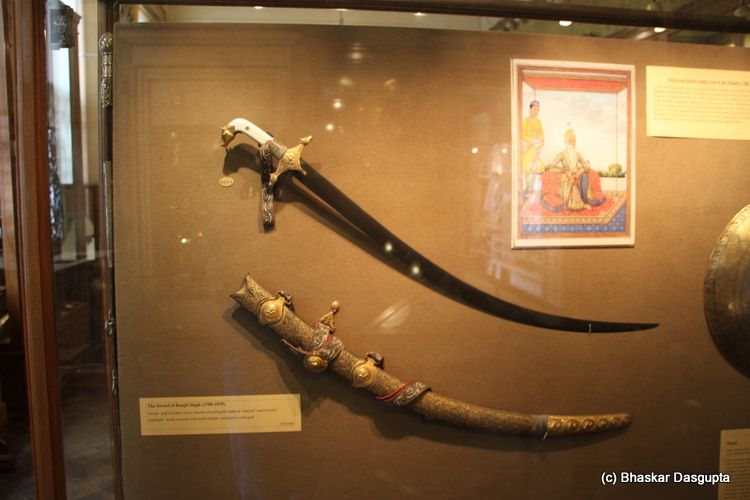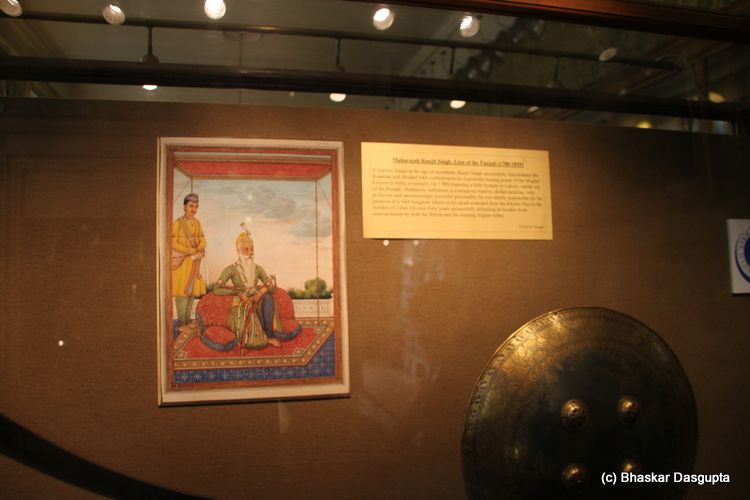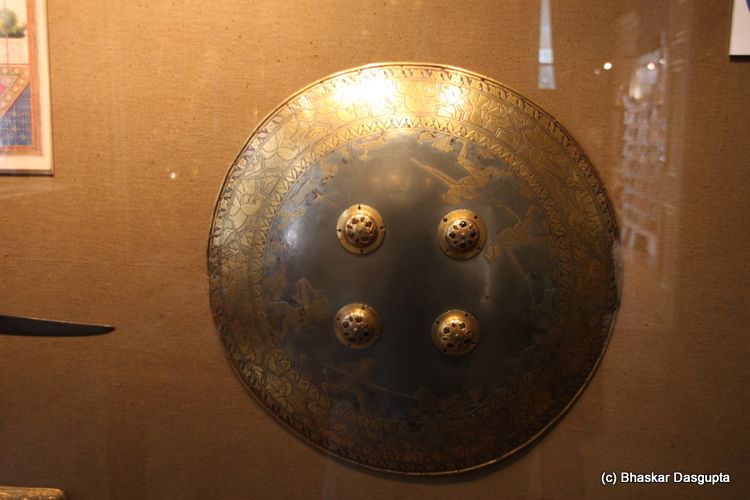 The sword and shield of Ranjit Singh…And its mouldering here…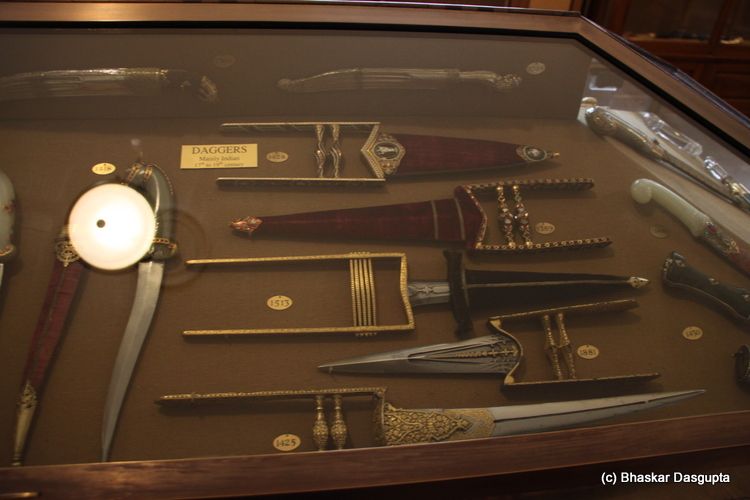 More Indian and Mughal daggers…lovely stuff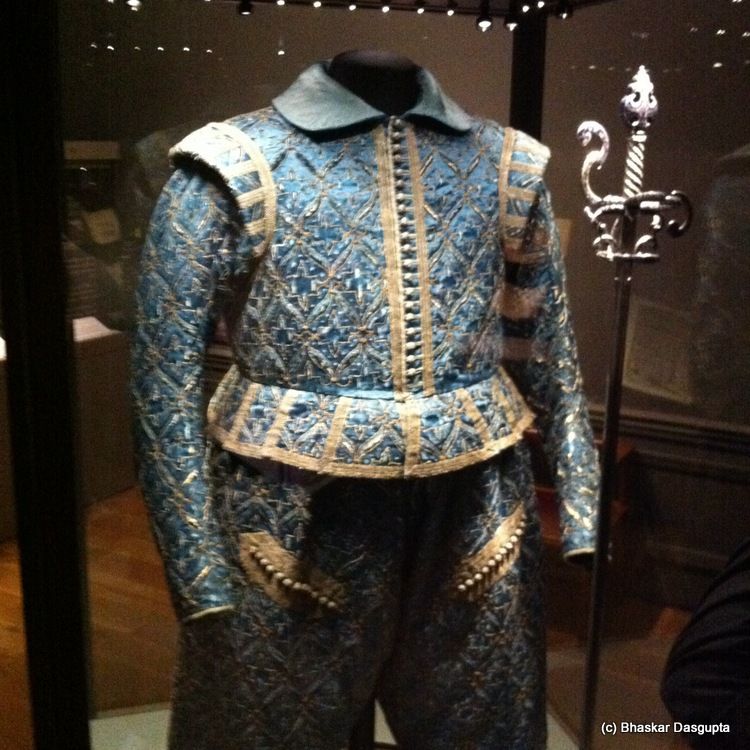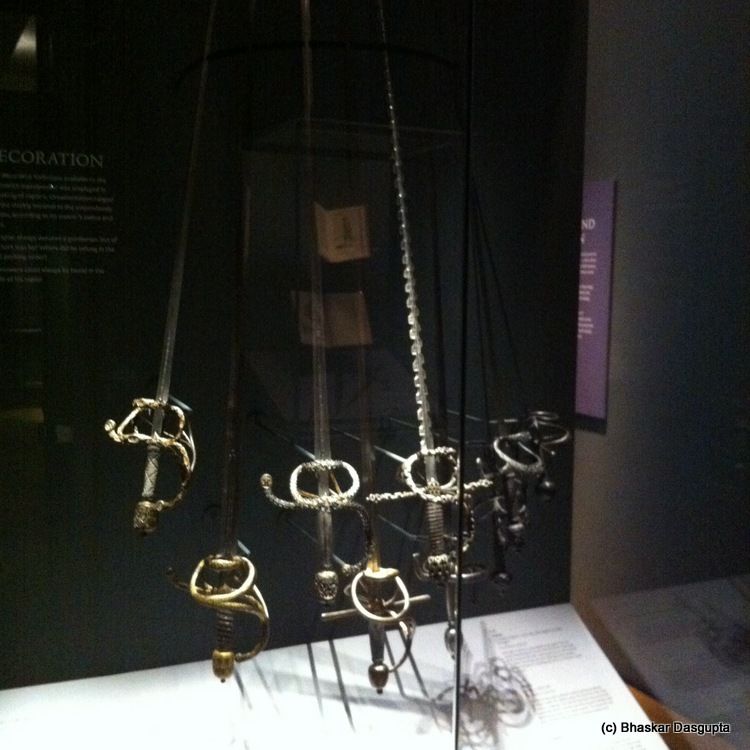 These were some of the photographs I sneaked in at the exhibition, I wasnt supposed to take pics, but there you go
I strongly recommend going and seeing this museum, beautiful indeed. Small museum, you can spend a nice day pottering around there and its free, brilliant.