This is the second photo essay of the Wallace Collection, arguably one of the best museums in the world with this kind of a combination of art, paintings, furniture, arms and armour. This one concentrates on the statues in the museum.
A massively decorated vase right on the gate pillars with a goat and a set of pipes and flute. Pan?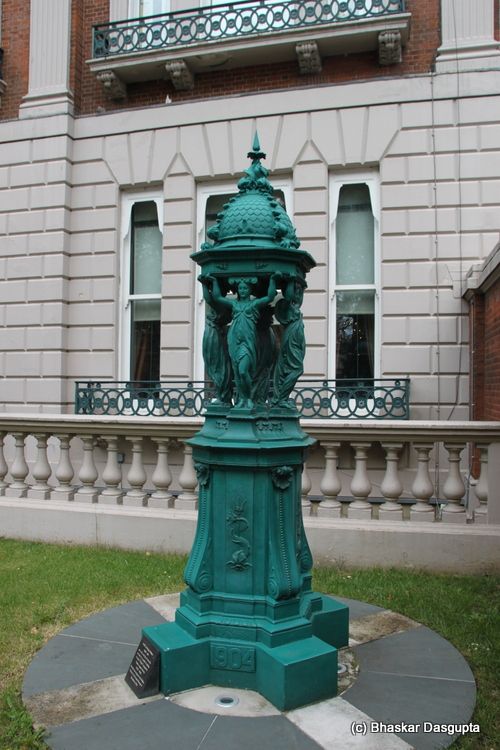 Then I enter into the grounds to see this exquisite piece of art.
This is a model of a drinking fountain.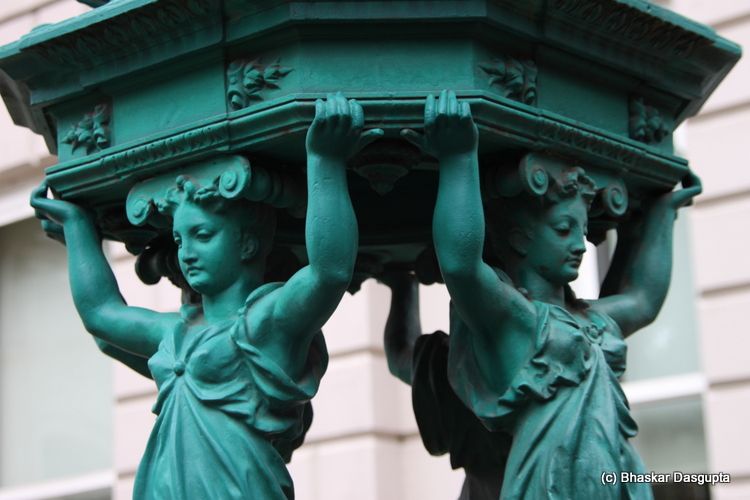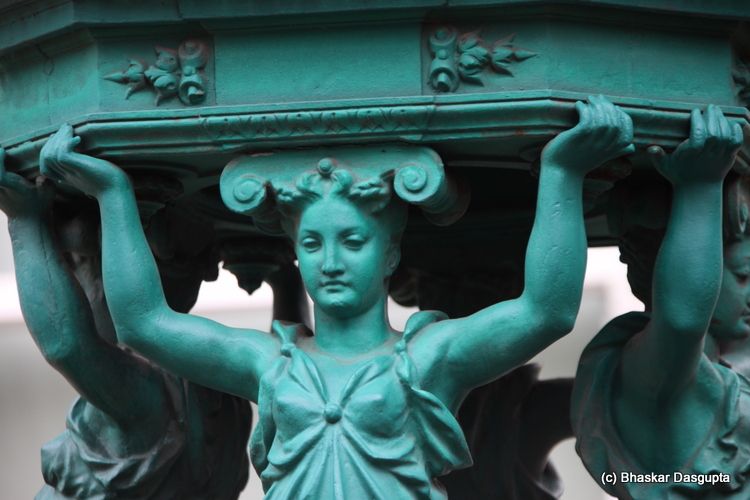 Made out of metal, it shows four nymphs holding up a dome and on the bottom, there are four water outlets. This one was made by Charles Auguste Lebourg (1829-1906). Exquisite. How beautiful. It was made in different pieces of course, but look at the artistry, absolutely amazing.




On the staircase is one of my hero's, Henri de la Tour d'Auvergne, Vicomte de Turenne. He is perhaps one of the greatest generals of the modern age and one can argue that he is one of the greatest of them all. Definitely better than even Napoleon, no slouch him. Extraordinary man.


Now the smaller statues in the great hall.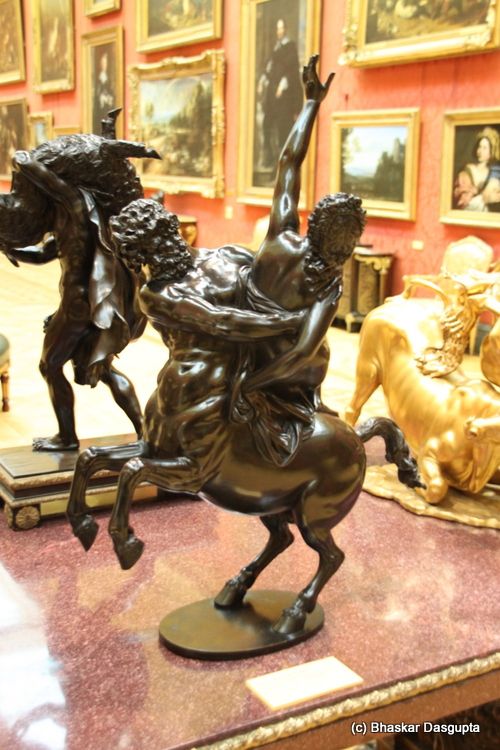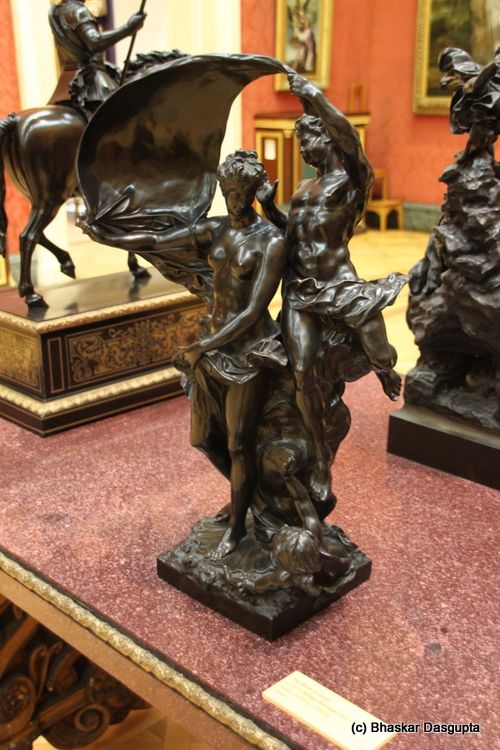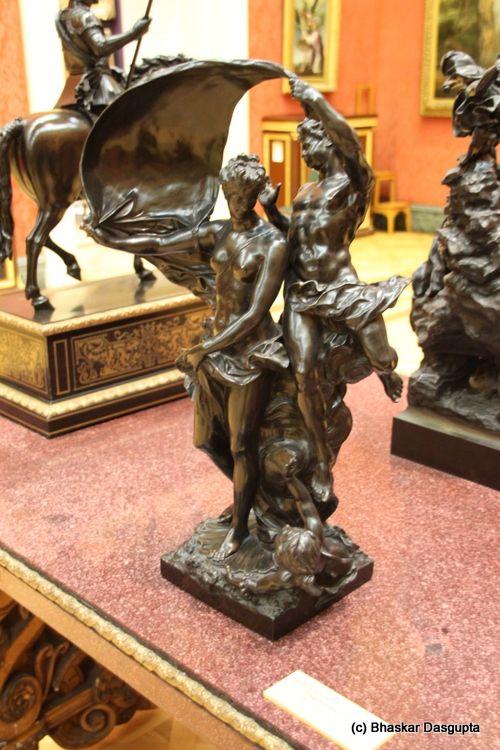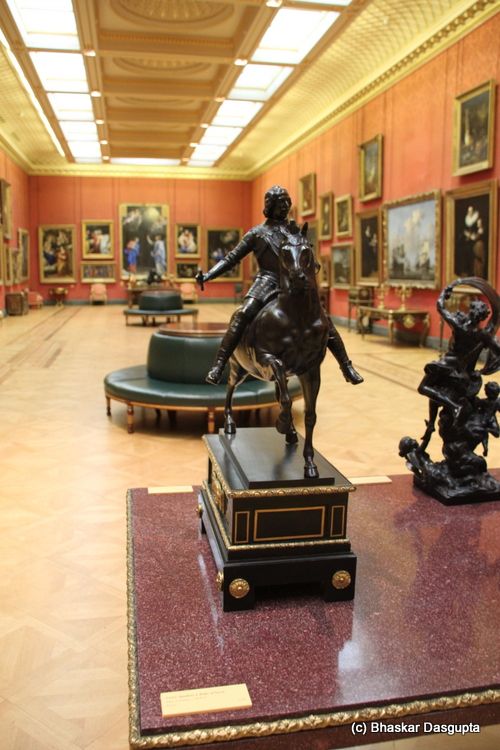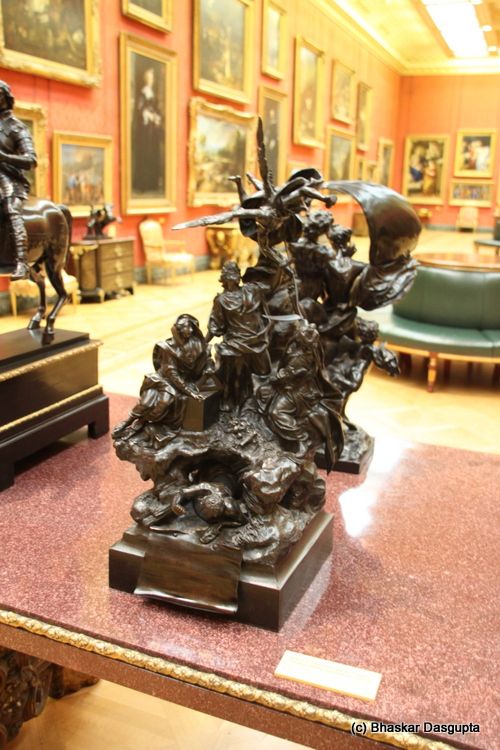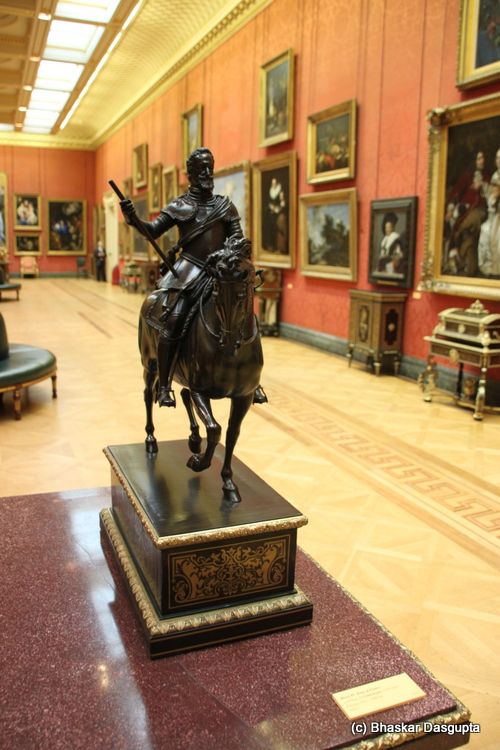 These are metal statues which have been placed on two tables on either end of the long gallery.

In the middle was one of my favourite statues made out of marble. Its entitled a Circassian slave. As you might know, Circassian women were considered at one time to be the most beautiful women in the world, most genteel, most educated and most well qualified to grace the best houses in the world. In particular, the ruler of the world at that time of the 16th and 17th century, Ottoman Sultans, all had a whole bevy of these lovely women in their seragilo. Even Voltaire was driven to flights of fancy about these ladies.
The Circassians are poor, and their daughters are beautiful, and indeed it is in them they chiefly trade. They furnish with those beauties the seraglio of the Turkish Sultan, of the Persian Sophy, and of all of those who are wealthy enough to purchase and maintain such precious merchandise. These maidens are very honorably and virtuously instructed how to fondle and caress men; are taught dances of a very polite and effeminate kind; and how to heighten by the most voluptuous artifices the pleasures of their disdainful masters for whom they are designed.
– Letter XI, On Inoculation.

This is a small statue, hardly 12-15 inches tall, made by Raffaele Monti around 1851. Just watch and observe. Sometimes I gaze on this and wish that I have the ability to breathe life into these statues. There are also some most exquisite paintings here where I wish they come true, but that's for the next photo essay.
Its like the woman is glowing behind the marble, pained, tied up, but still with a beautiful dignity.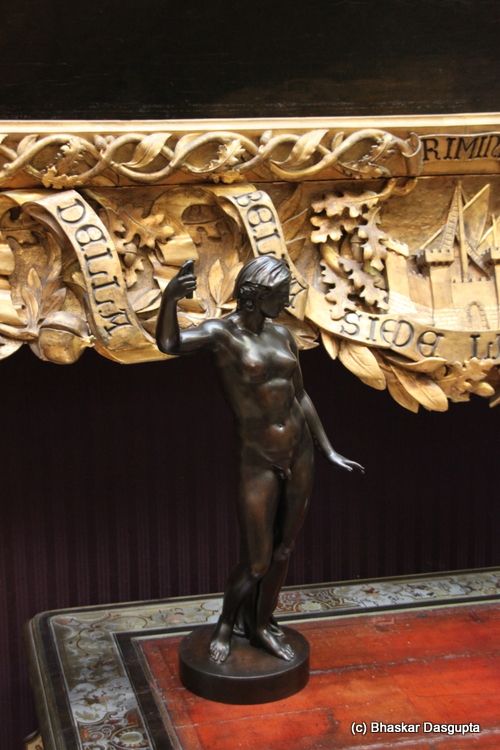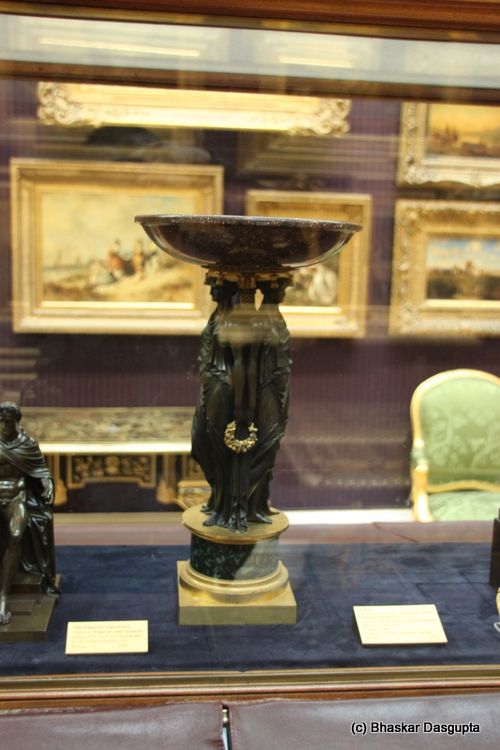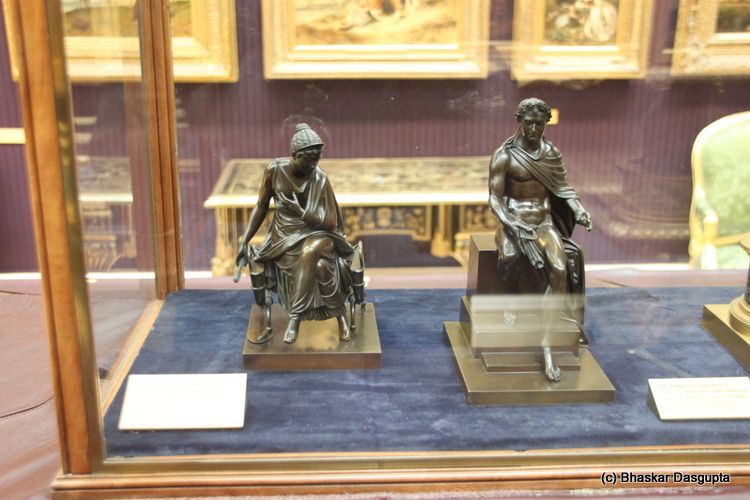 A display case with some smaller statues.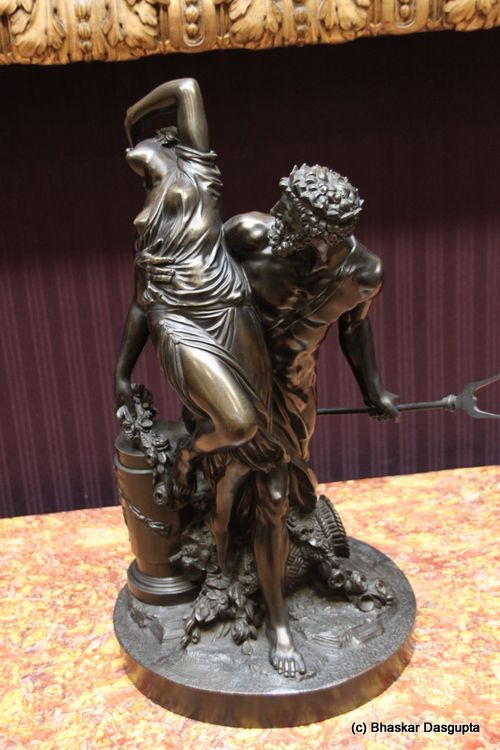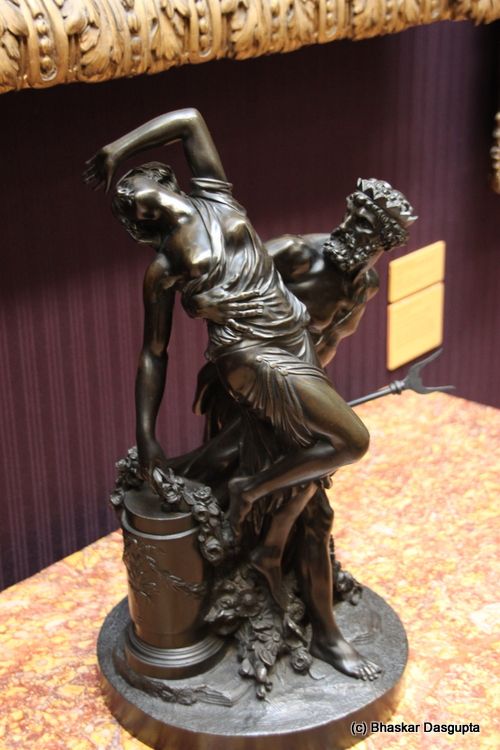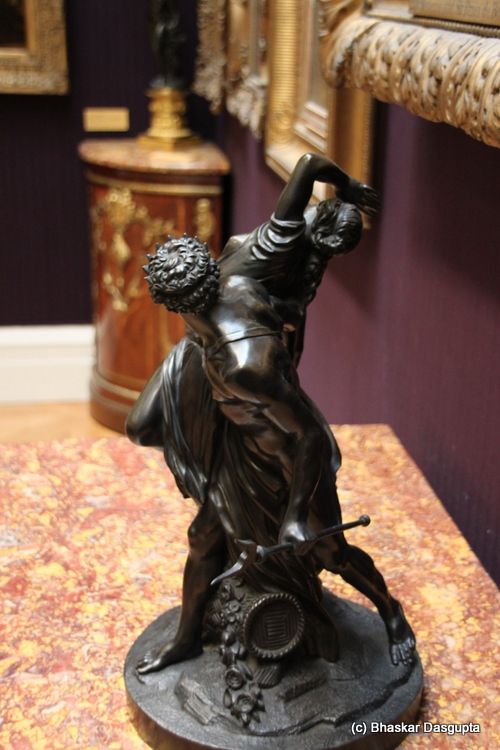 Here is Pluto abducting Proserpine, daughter of Jupiter. Boizot, around early 19th century.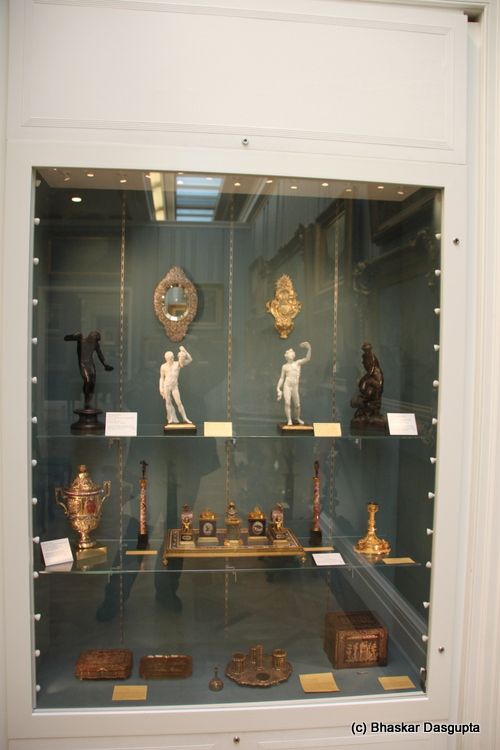 Some smaller statues and objects d'art in various display cases
This was really beautiful, the way the grain was brought out…This is Hercules after lopping off a hydra's head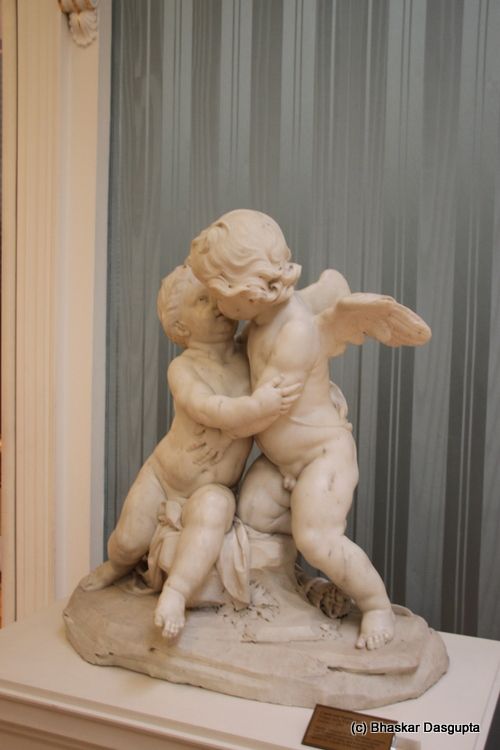 Couple of cherubs playing around..those wings are too small, mind you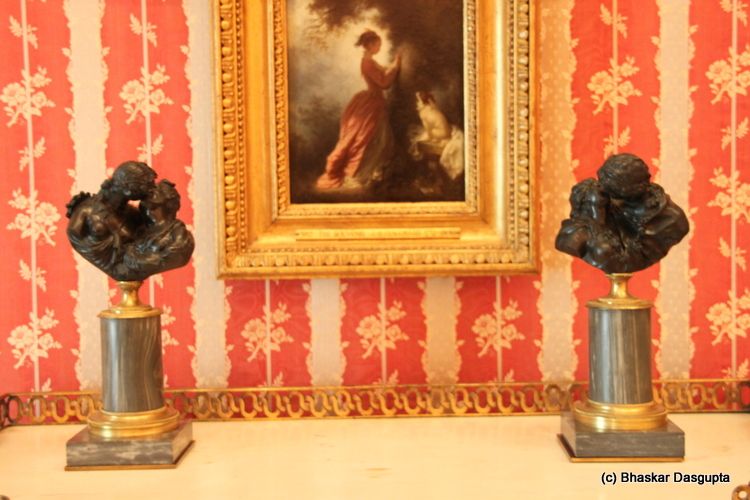 The Kiss…now there's a great sight. Two of these beautiful statues, really really good.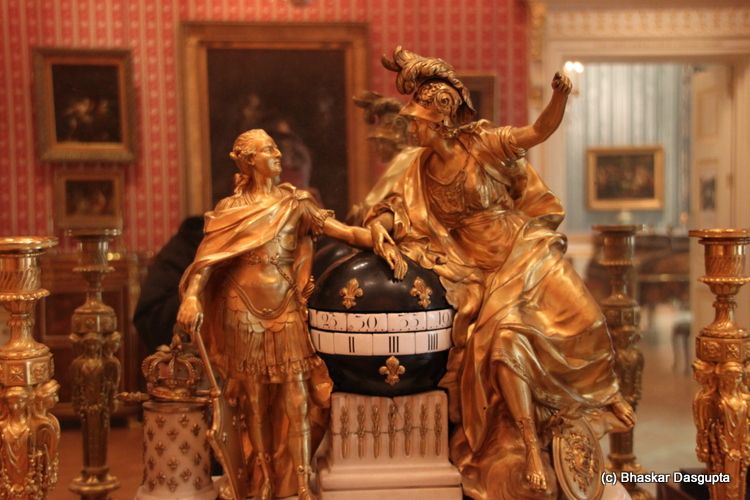 Gilded statues and statues on clocks were all over the place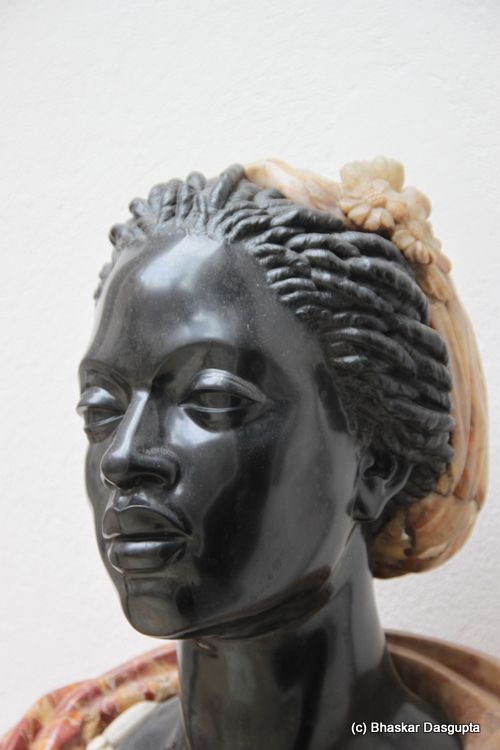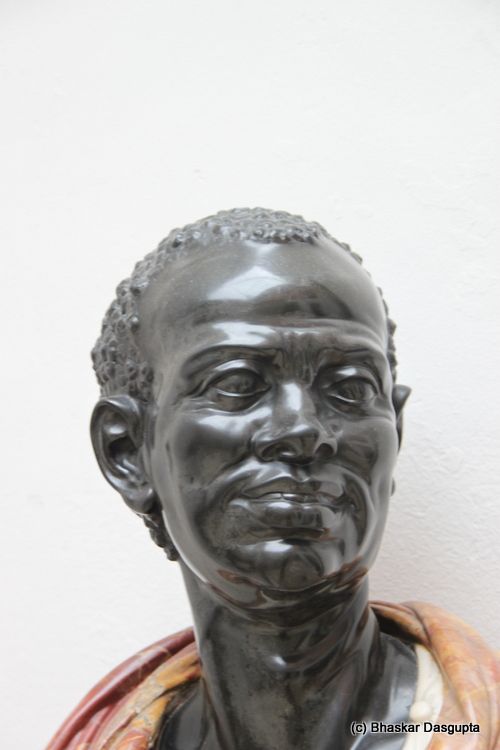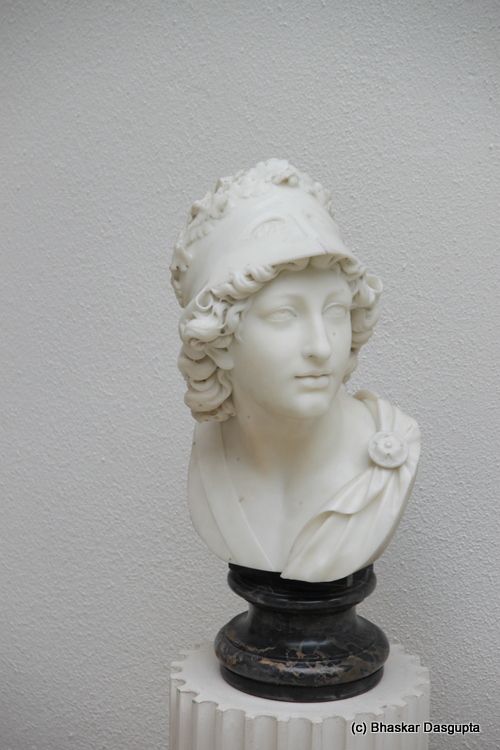 Some statues which are kept outside on the back end of the building, usually Italian in origin, dating back to the 17th century.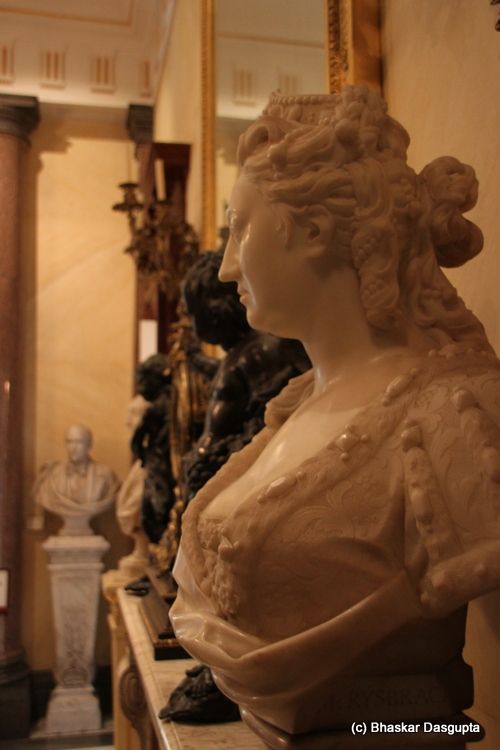 Some of the various statues kept on a mantelpiece. This lady has some eye problem, looking at how her eyes are bulging out..

Really really beautiful pieces. None of the sculptures are large, like you would see in the BM or in the Italian or French or German Museums, but these are smaller pieces and I found myself changing perspectives. I always thought about the big statues being more difficult, but frankly these smaller ones are more complex, more difficult and most excellent work. Fascinating.
Next come some beautiful paintings…