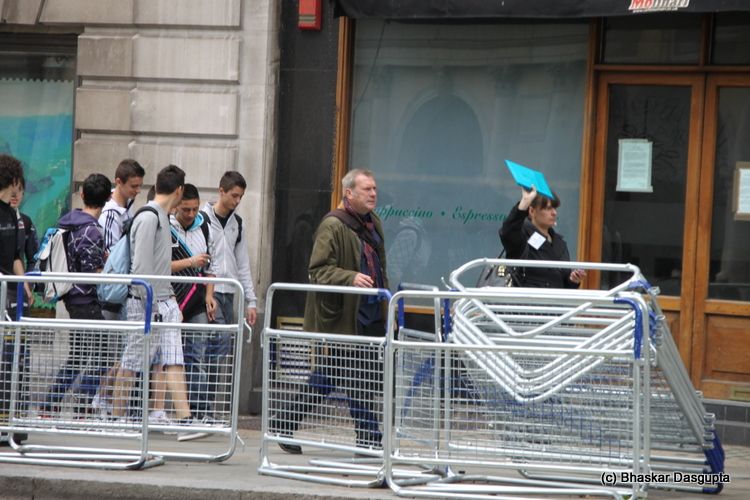 So I am walking to Trafalgar Square to meet a friend of mine when I barely escape hordes of tourists.
Walking up the Strand.
Trafalgar Square, for some reason, coming here always sends a frisson of excitement through me. I first saw this place when my Baba came to London way back in the 1960's and took some photographs. Little I knew when I was a teeny weeny chap that this will become my hometown and would hate pigeons with a vengeance.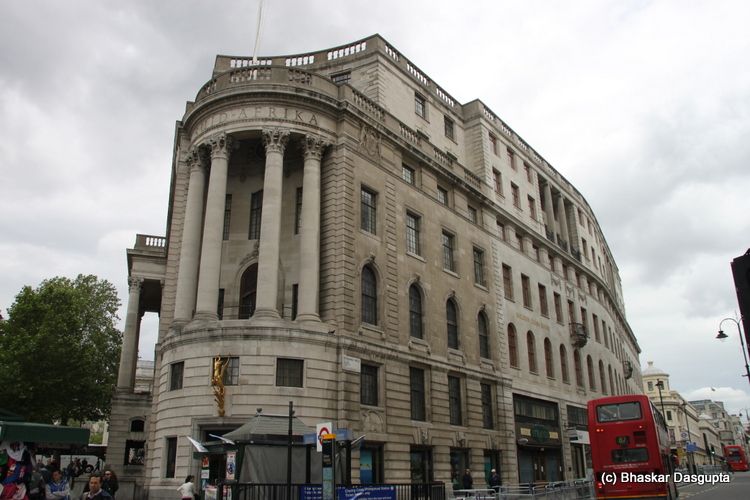 And then you see this imposing Victorian Era building. This is the South Africa House, built during the colonial times when the empire where the sun never sets was ruled out of these few square miles.
A golden springbok leaps out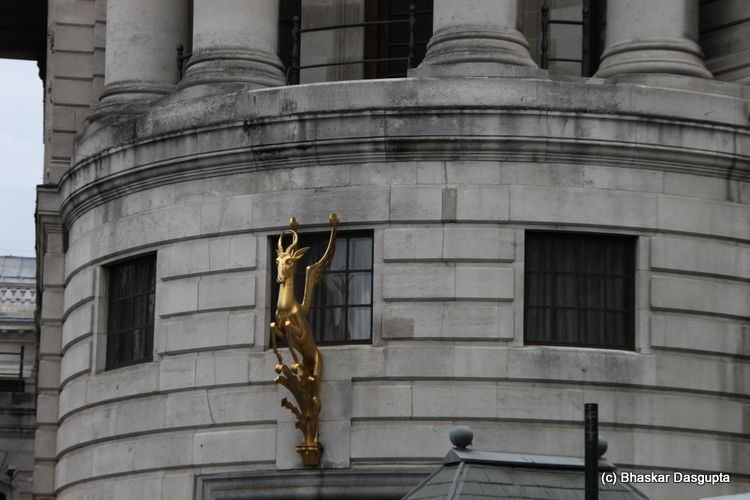 Looks amazing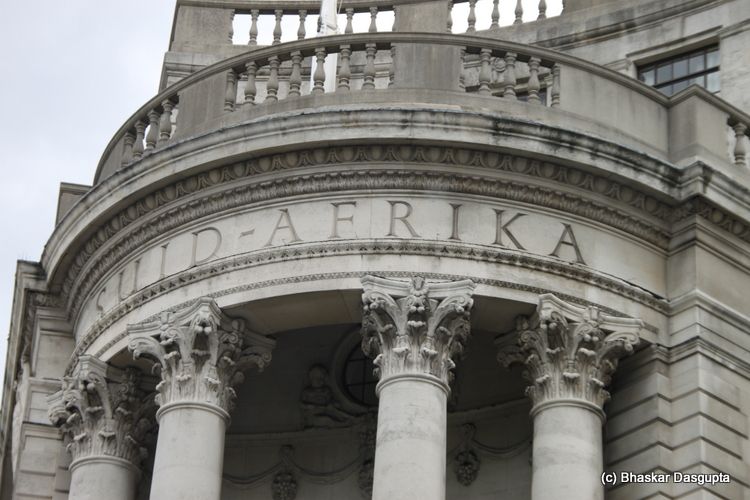 The Corinthian columns hold up the balcony which says Suid Afrika, which presumably is in Afrikaans.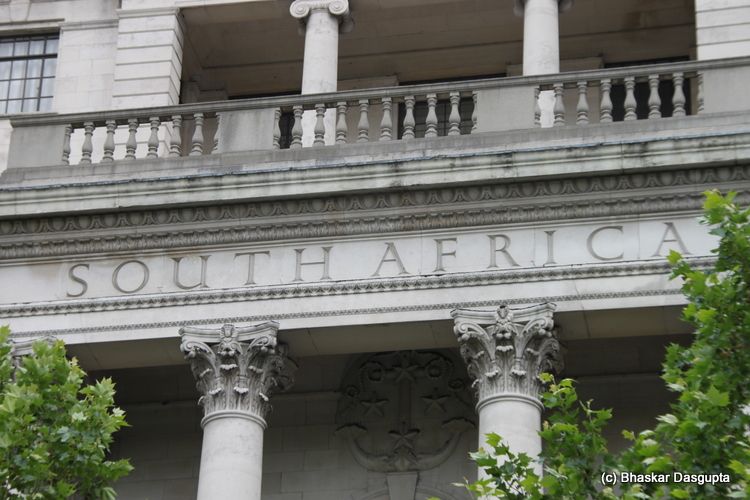 And moving on, you see South Africa in English as well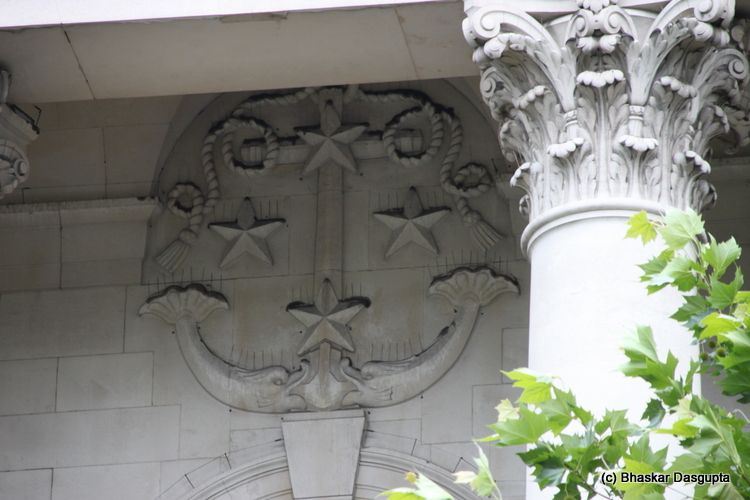 With what I can only think is the emblem of South Africa. 4 stars for the 4 provinces?
And the coat of arms, with a springbok and impala on either side, with a lion on top holding 4 rods bound together signifying unification of the 4 provinces. The figures show a covered wagon, boertrekkers for Transvaal? leaping wildebeests for Natal, a figure of Hope for the Cape of Good Hope, and an Orange Tree to stand for the Orange Free Republic. The Latin statement, Ex Unitate Vires, from Unity, Strength at the bottom. This is the old one.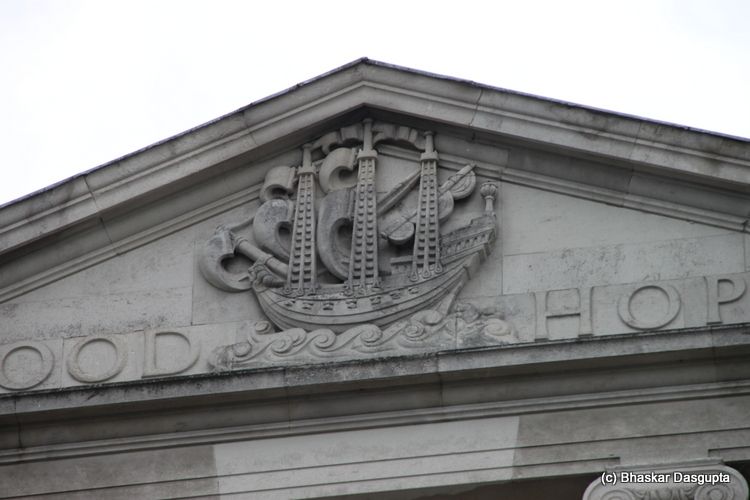 And the merchant ship motto on the pediment with Cape of Good Hope on the top.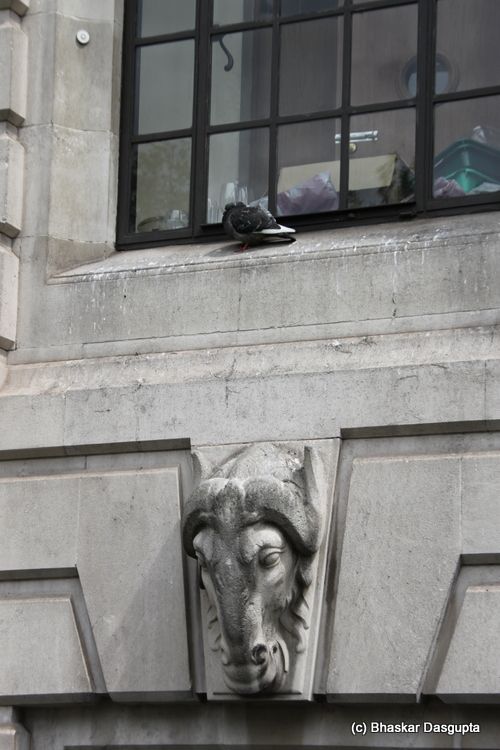 The windows had these lovely sculptures of animals on the lintels.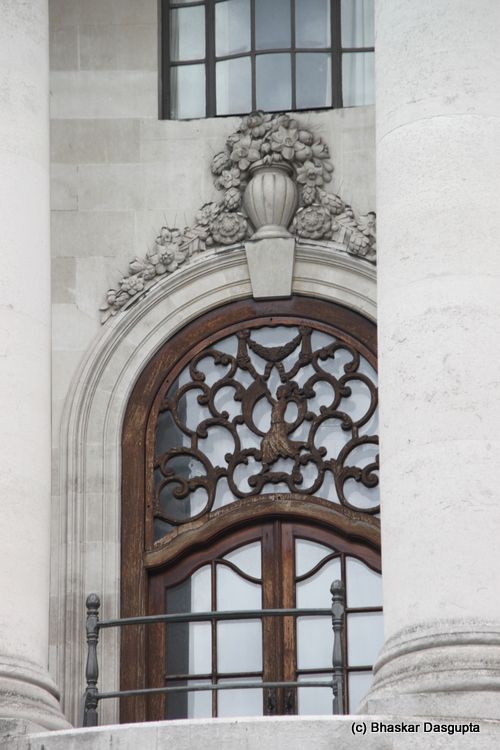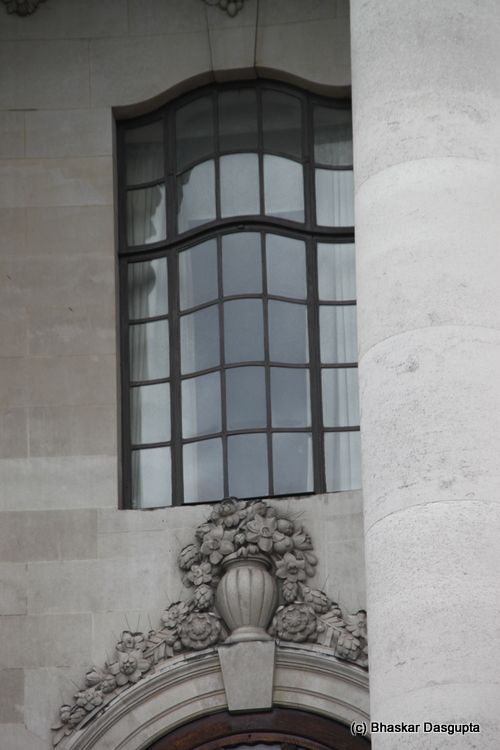 Some beautiful windows as well.




The statue of Bartolommeo Diaz was surprising. To have a statue of a Portuguese explorer, even if he was the first chap to sail beyond the Cape of Good Hope is, well, interesting choice. The Portuguese, of course, have a very strong colonial history and lets not forget the slave trading aspects which started. He was also instrumental in helping Vasco Da Gama, the man who actually managed to reach India, with his ships and planning. The Portuguese, in their Indian Ocean ventures, were brutal to an extent never seen before. But there you go.
But its interesting from a different perspective, do you realise as soon as Diaz moved across the cape and started moving north, the power of the Middle East and the Islamic Empire was broken from the perspective of trade? The middle east has never recovered since. If there is one element which can be called as a turning point (pun intended), this was it.