This is indeed a find. This is the Wallace Collection. I spend a fair few hours pottering around in this townhouse with zillions of galleries. So I took tons of pics. Too many to fit into one essay so there will be 6 of them including this one. This one relates to the house and museum itself. btw, did I mention this was free? how amazing..
Here is the townhouse, quite an imposing one, eh?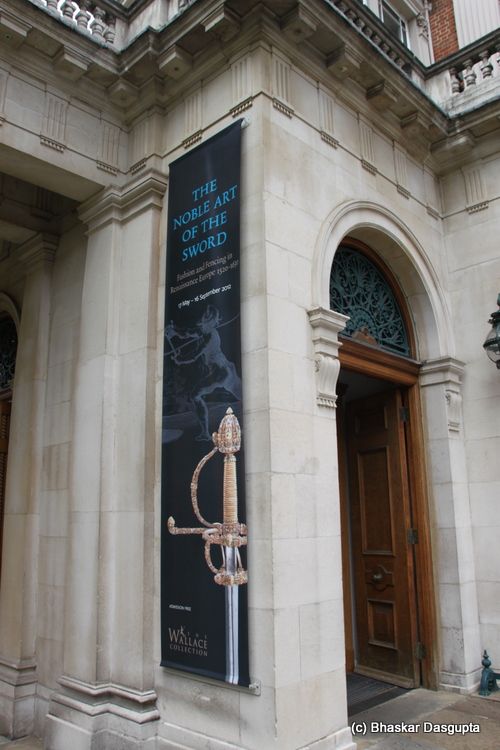 And it has a great exhibition…


I walk inside the portico and see this magnificent staircase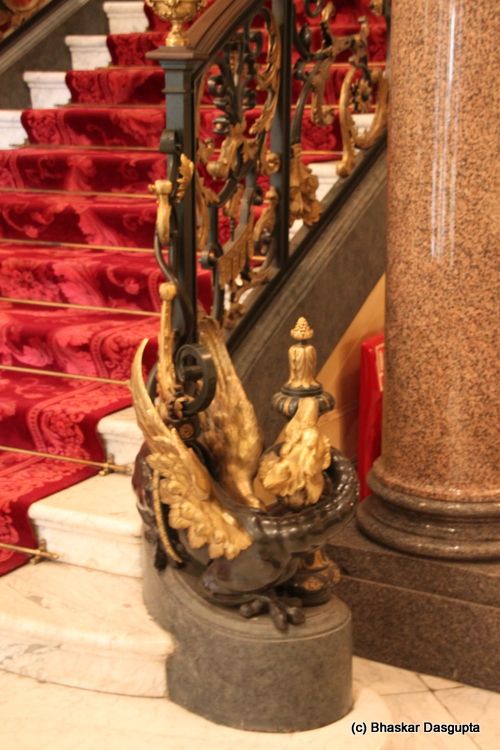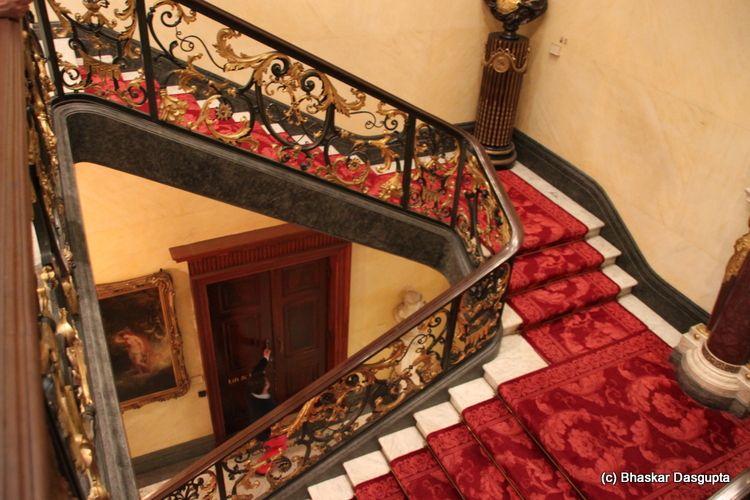 Climbing up to the first floor, I look down at the staircase. It only goes up to the first floor by dividing into two. Covered with some very rich carpeting, it has some lovely carved French busts of some French generals.


On the walls of the stairwell, huge huge paintings.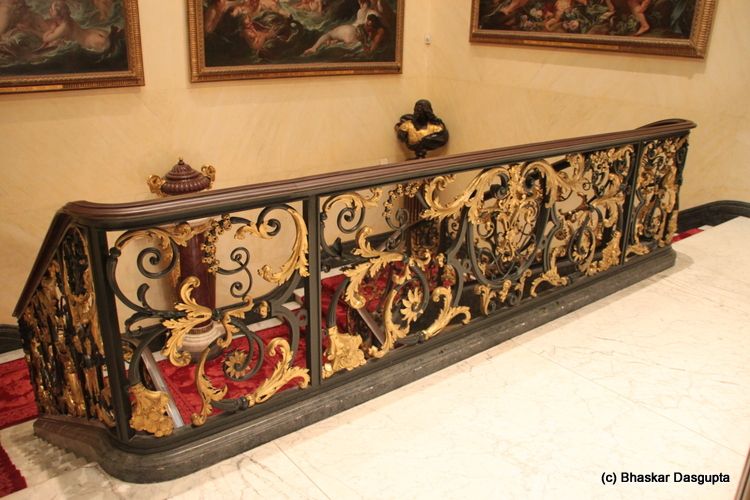 The wrought iron and gilt brass balustrade was first installed in 1719 at the Royal Bank in Paris which then became the Bibliotheque Nationale. And then it was removed from there and then installed here in 1874.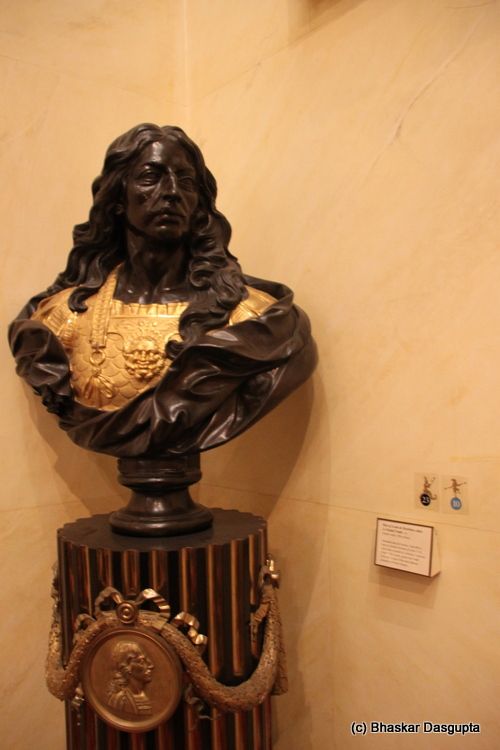 One of the French Generals in suitably heroic mode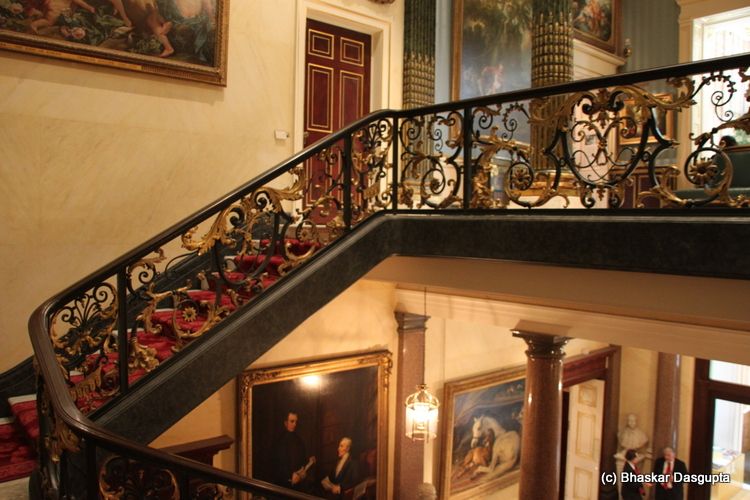 Check out the staircase, very imposing.


Another walk through the rooms.


A staircase going up to the first floor.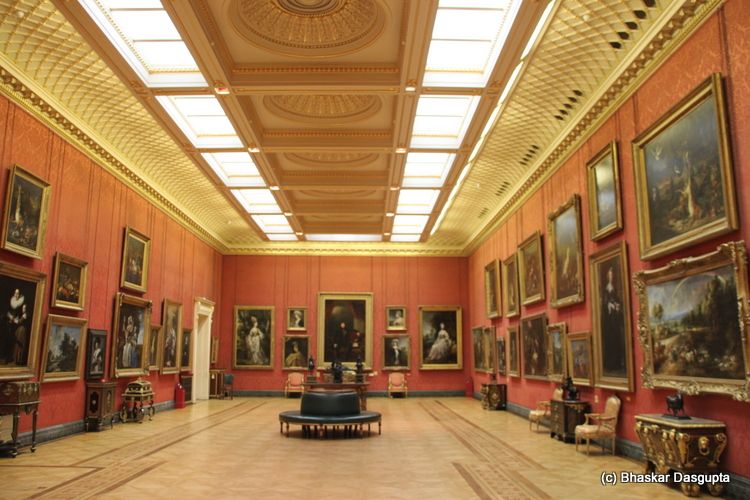 The long gallery hung with some brilliant old Masters, beautiful little statues and some exquisite furniture.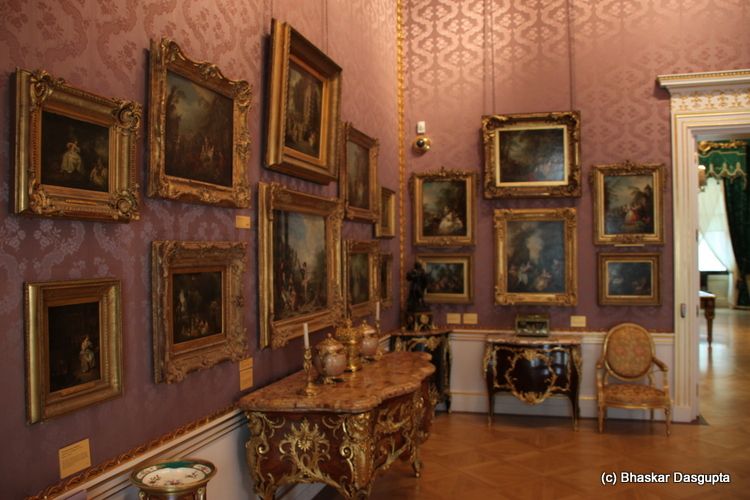 An example of what the rooms contain, with beautiful paintings and furniture


Once I finished viewing the galleries, I popped out to the back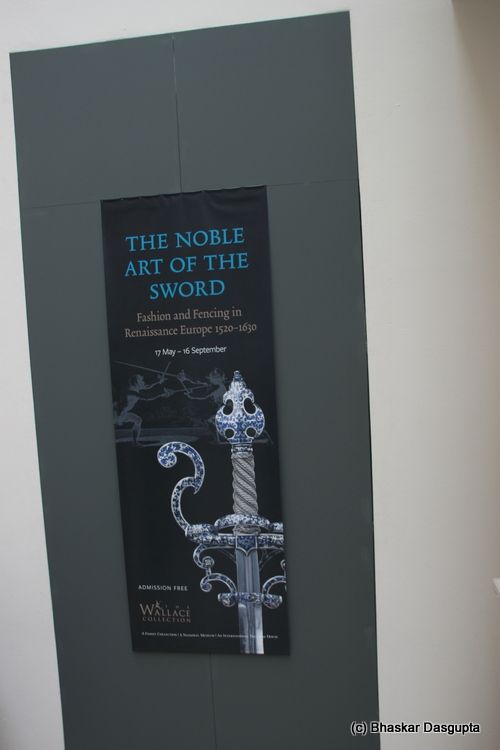 There is the exhibition, the swords were exquisite, unfortunately we were not allowed to take any pics
Lovely lovely exhibition indeed.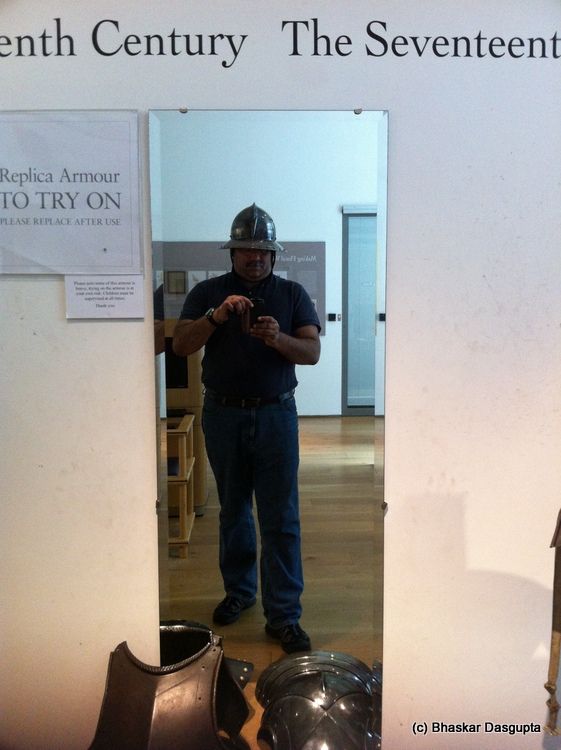 Just outside the exhibition, there was a small gallery where you could see how they made arms and armour. And they had some sample pieces to try on.


Here is some chain mailed BD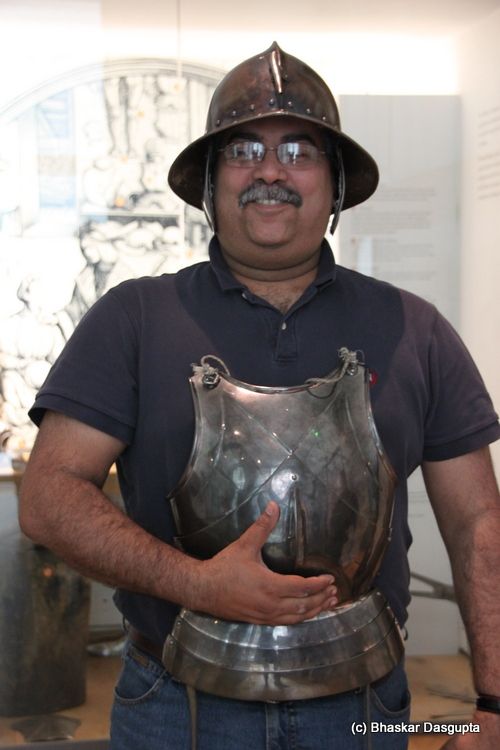 Now wearing plate armour, Conquistador BD…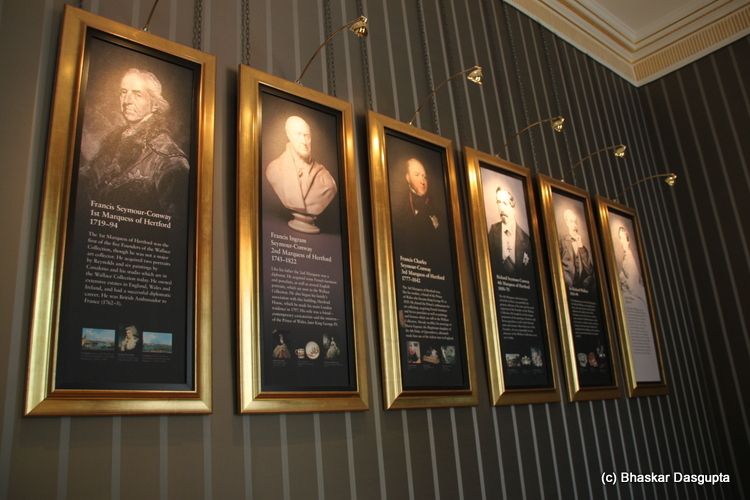 The worthies who collected this amazing collection…absolutely brilliant. But enough of the outside, now for the meat of the exhibition.