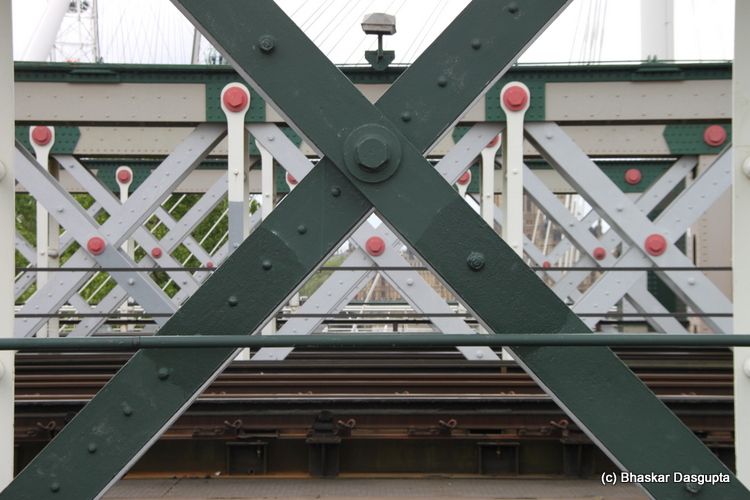 I was in town and wandered into the Embankment footbridge. This is a series of photographs of the bridge and its surroundings


Its something out of the terminators or transformers movie


But I guess the transformers didn't have to deal with pigeon crap, despite the anti pigeon wires
Some pigeons taking it easy. Bloody feathered rats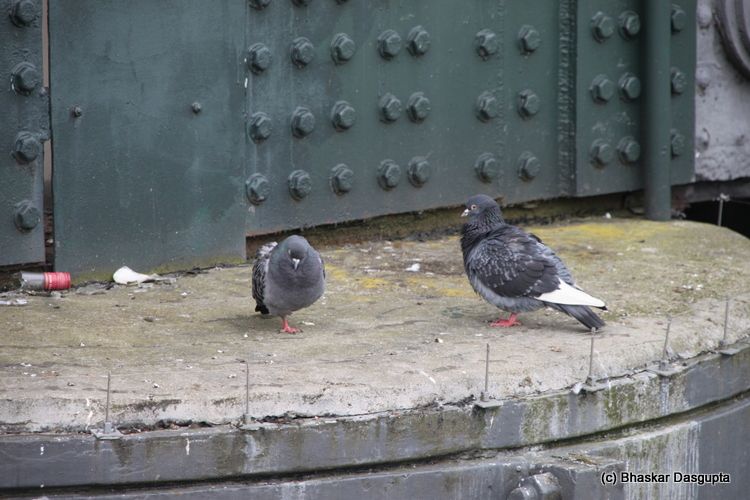 Mr. Pigeon on the right is making eyes at one legged Ms. Pigeon on the left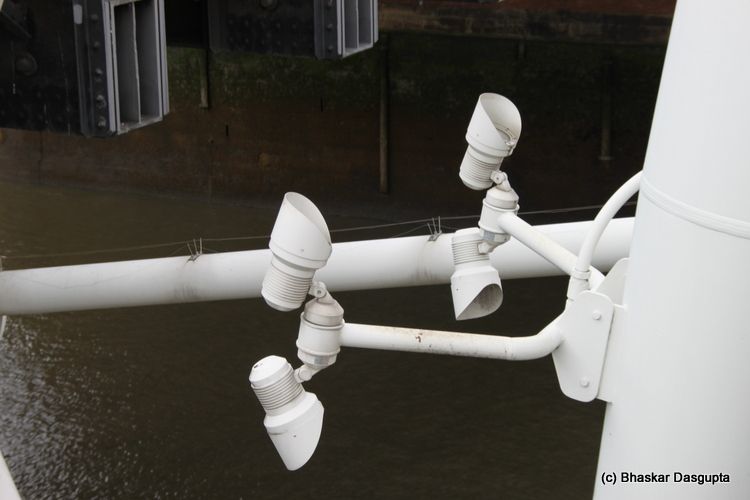 Highlighters on the bridges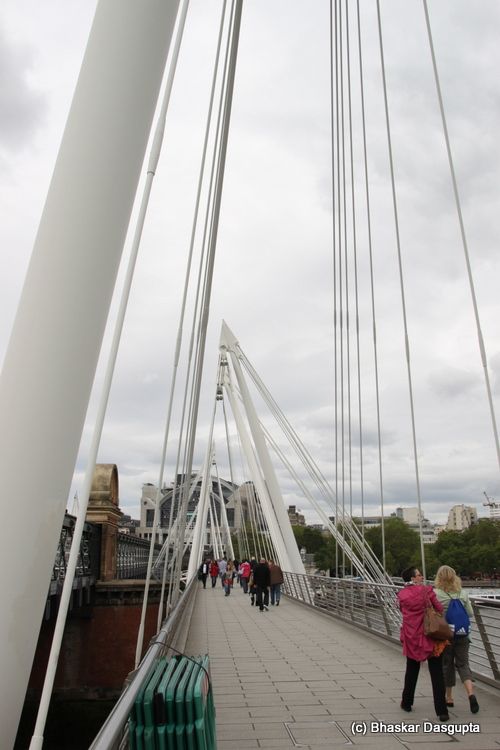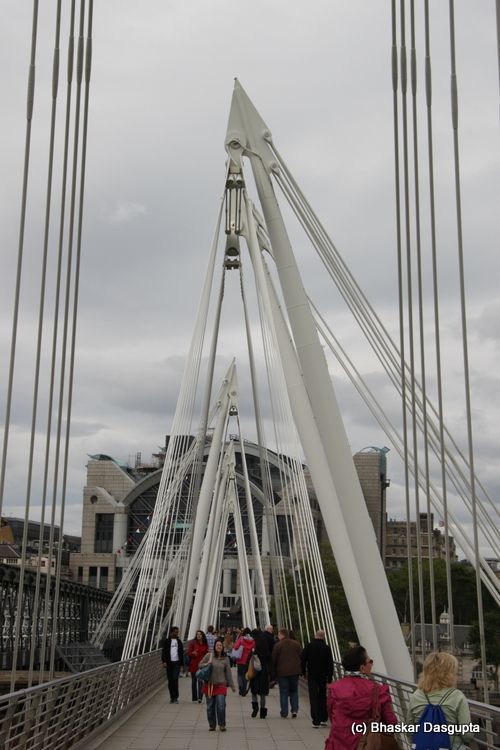 Looking left and right on the pedestrian bridge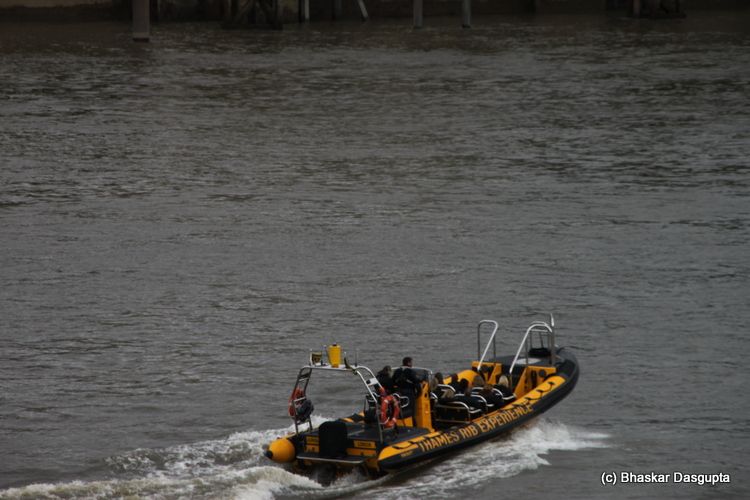 Where the bridge supports come to meet ground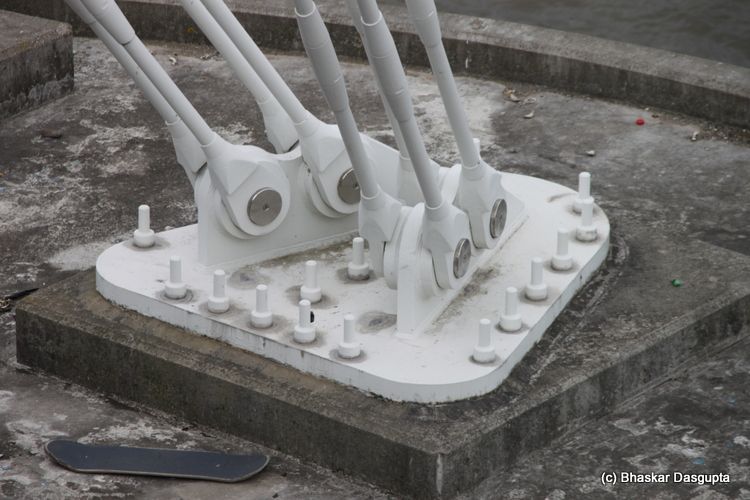 What's a skateboard doing here?


With some shoes and a wooden display rack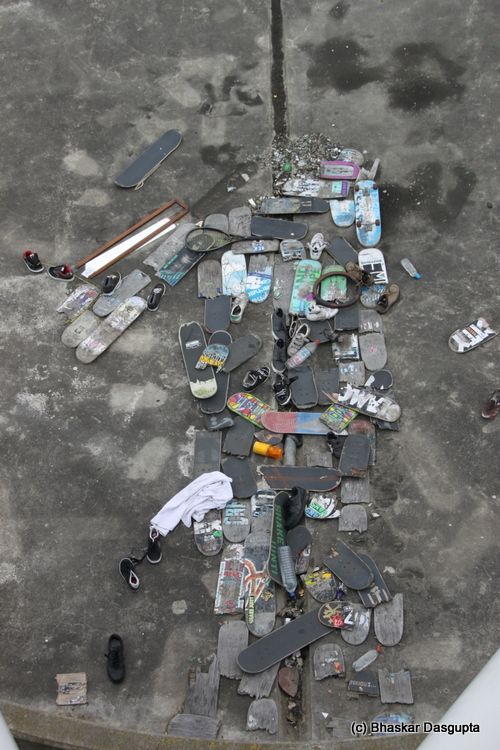 This is a London sub-culture, when skateboards die or break or a skateboarder dies, they chuck his board in here. Fascinating, no?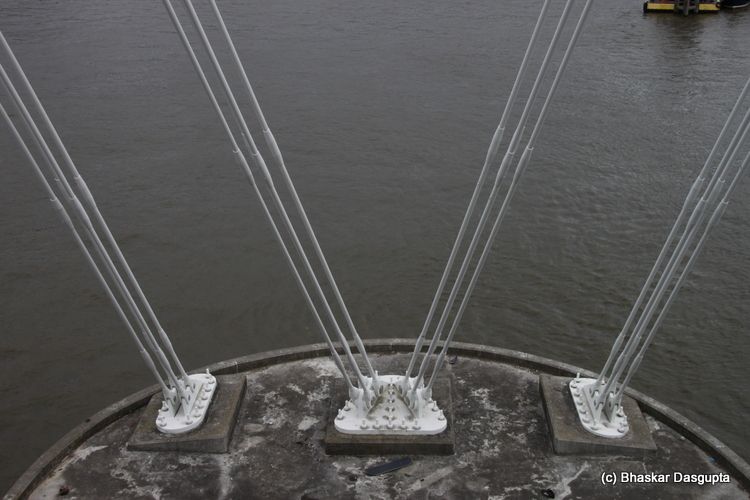 I am held aloft on the bridge by these steel cables, fascinating, eh?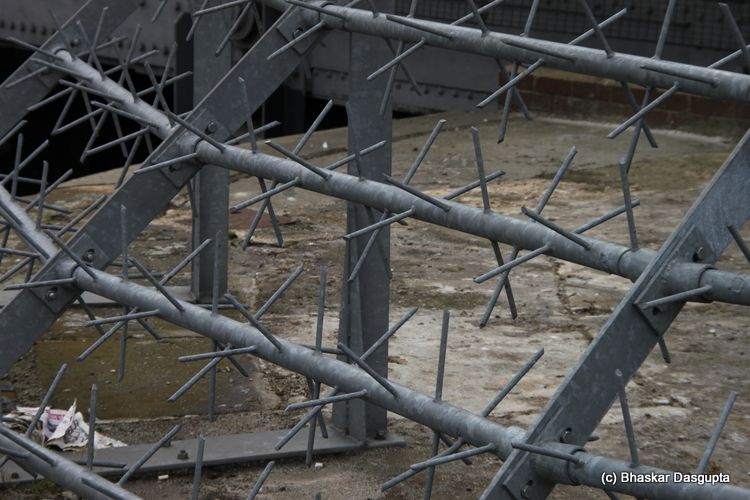 Its low tide so the river beaches can be seen, an outlet is still losing some water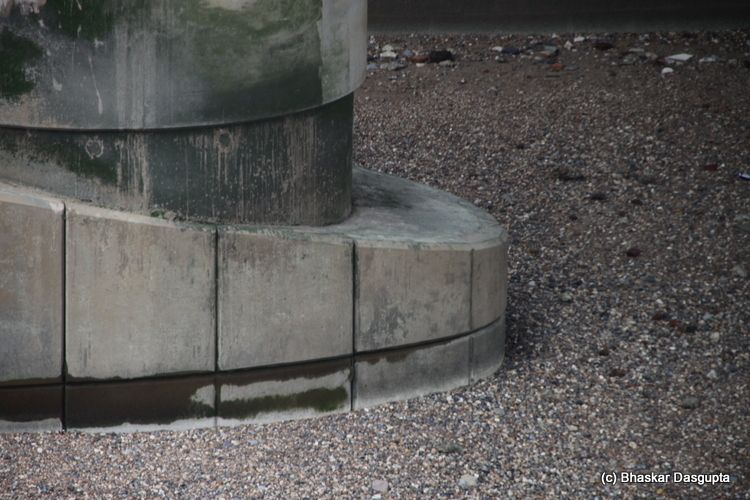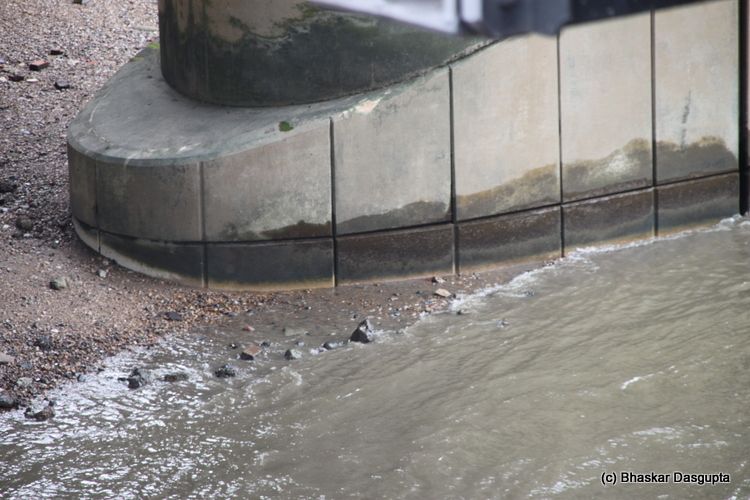 The pillars are very clean, surprising, eh?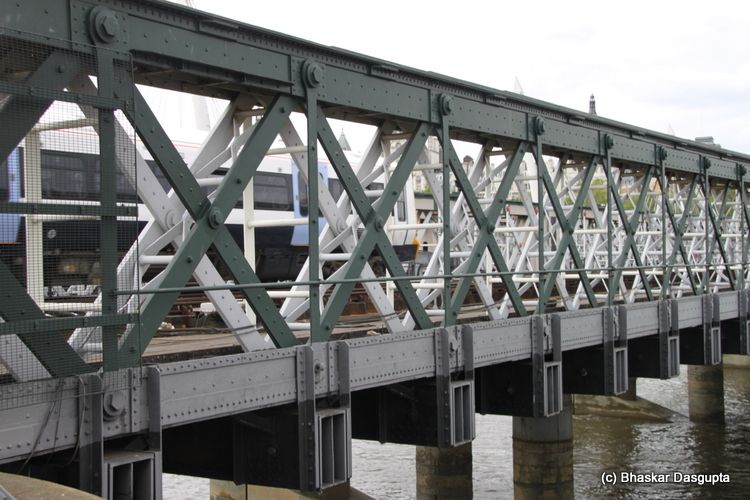 The railway bridge, its painted in an interesting set of colours.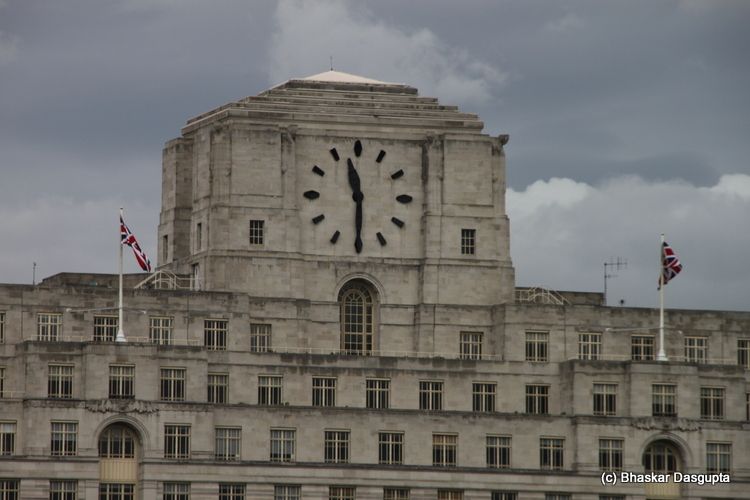 Couple of imposing buildings on the Embankment side.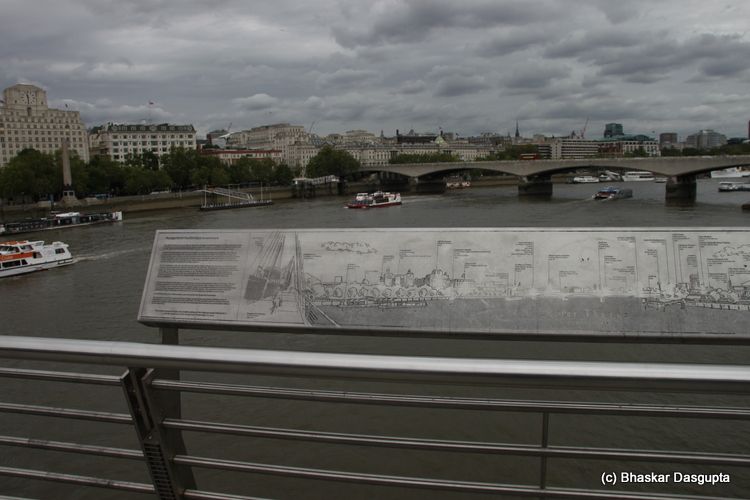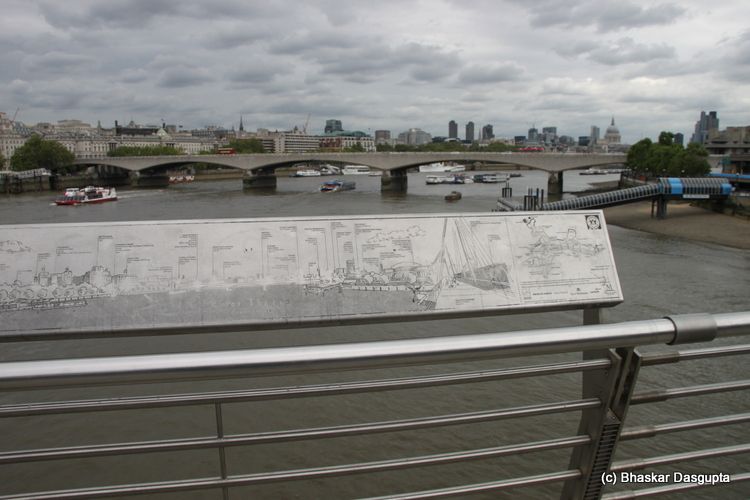 The panorama can be seen on this plaque. Now for the panorama itself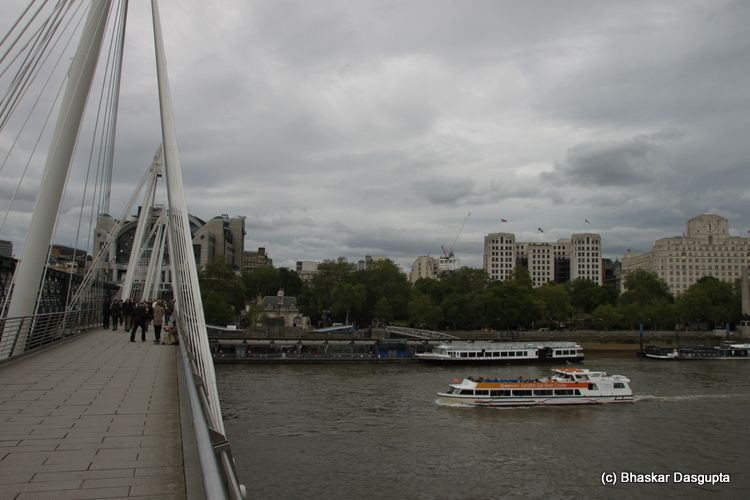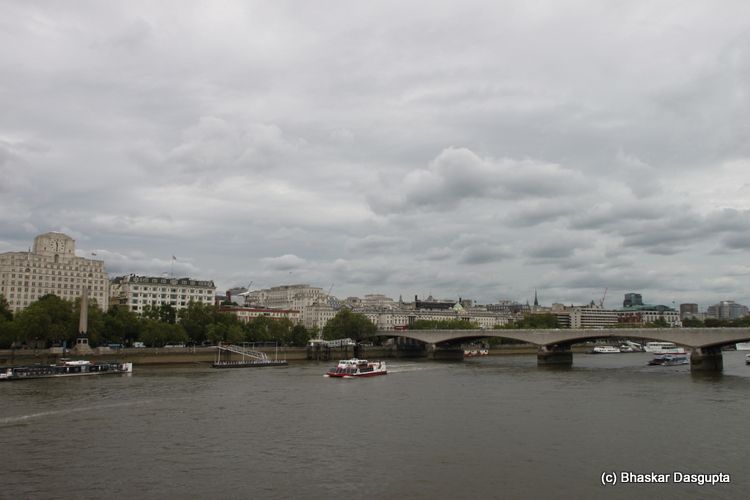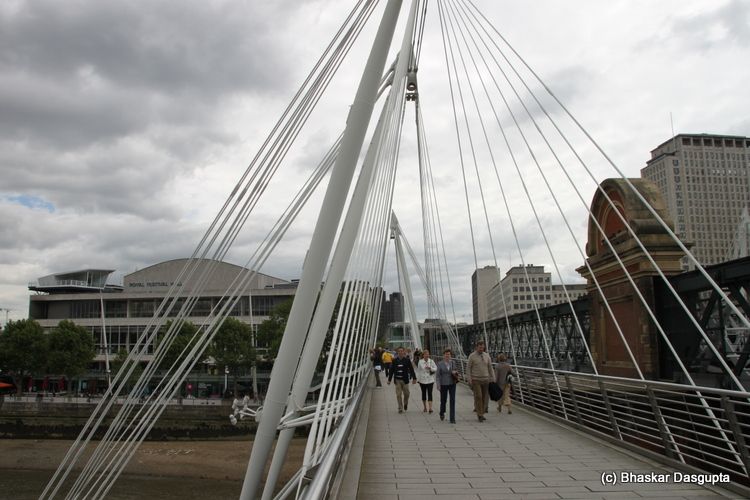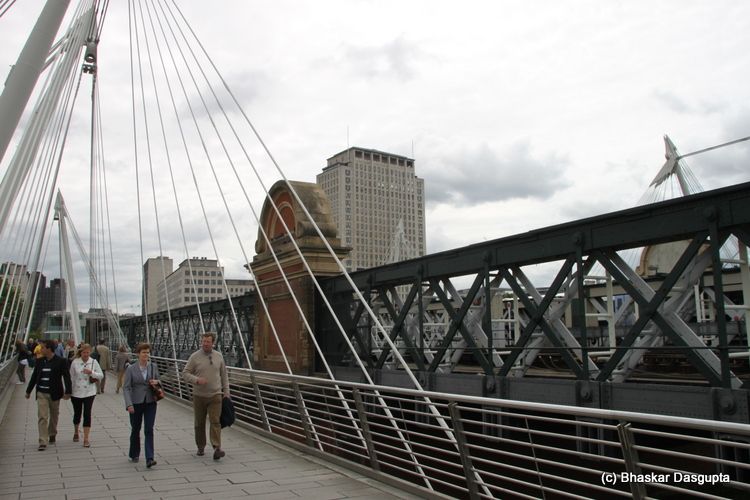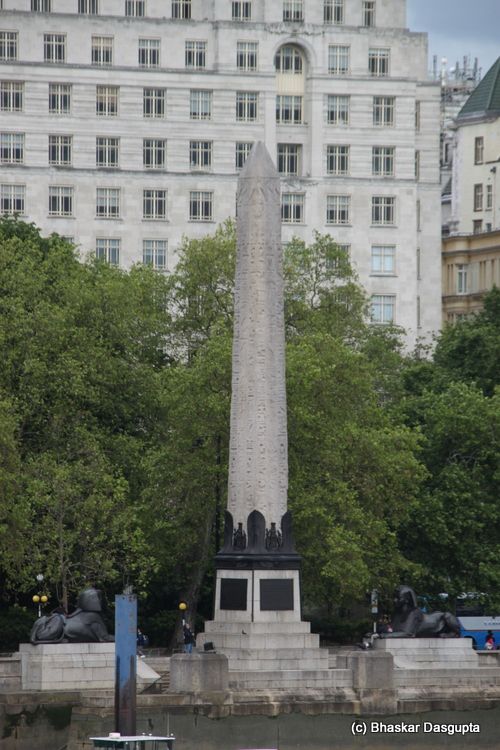 Cleopatra's Needle, it was first erected in Egypt by Pharaoh Thothmes III and then here in London in 1870. Thot so..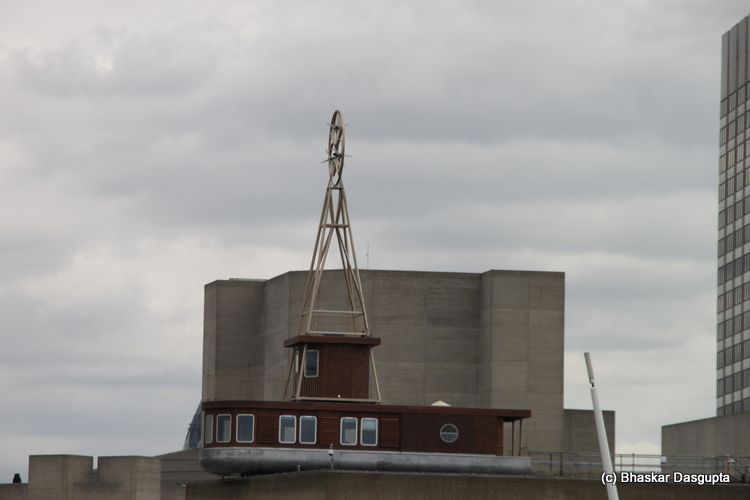 A ship's bridge structure on top of the South Bank


Swirls of water rising to protest against the river flow and the tidal flow


More pillars being sloshed around, you can see how far the tide rises, can you see the rust rings up high on the pillar? at least 3-4 meters.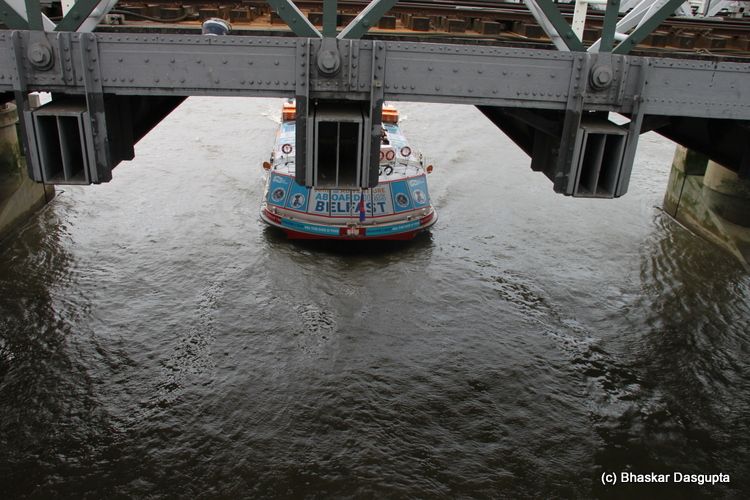 Rushing off to the other side and wave again


Some of the warning navigation lights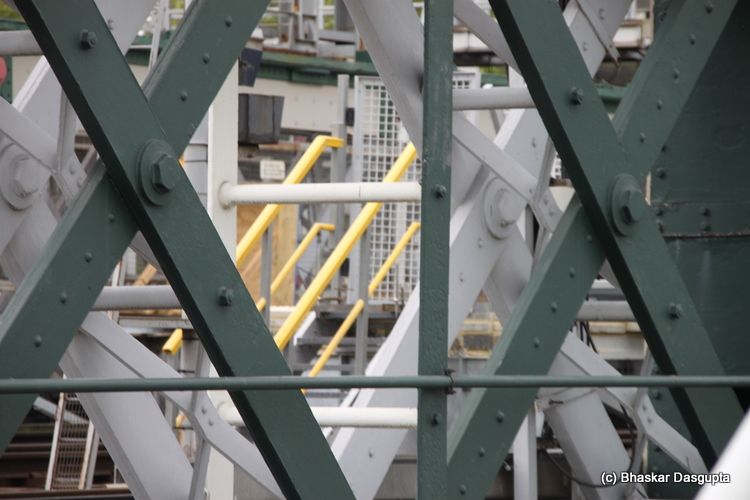 Another peek through to the yellow railings through the white and green girders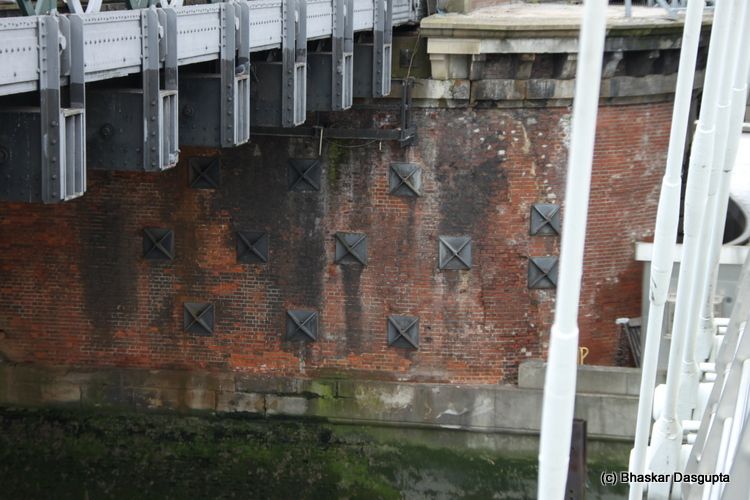 Some of the brick pillars date back at least a century and you can see the brickwork being held in by the staples.
Lovely bridge…