That Sunday in June, I was in Stanmore Royal National Orthopaedic Hospital for a charity event.
The hospital is based on land which undulates quite a bit and is just off the highest spot in the greater London area. While walking back, I noticed this stone obelisk…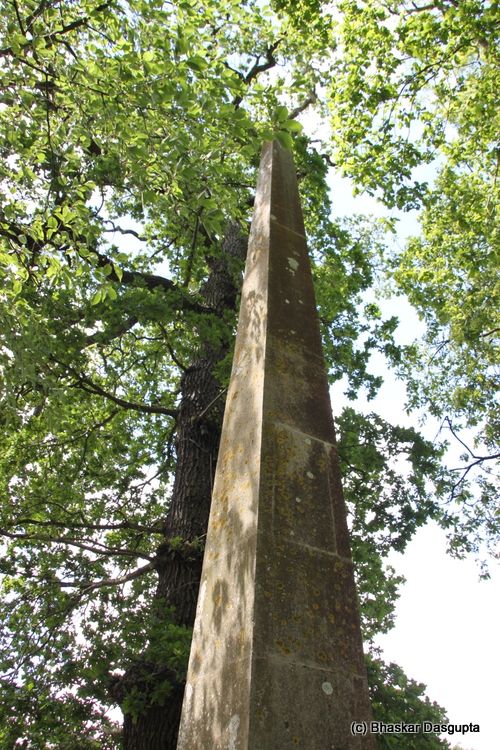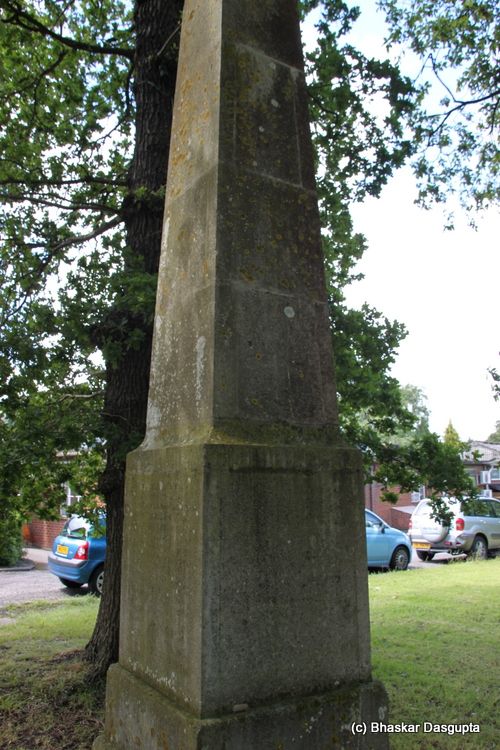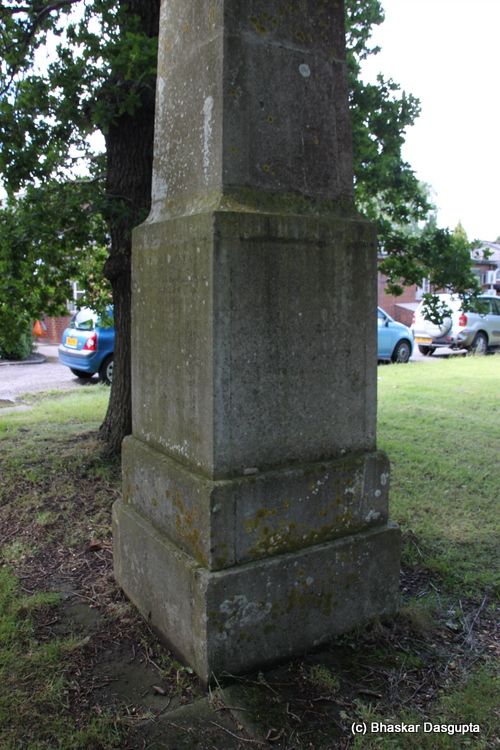 Very very tall. I expect it to be about 15 meters or so?


Presumably there were carvings on the side of the obelisk but it is now completely worn away. The sign says that the carvings wrote the following
South Side

"Near this place once stood the stronghold and township of the Suellani, a position splendidly fortified by nature and art. This tribe, under the leadership of Cassivellaunus, defeated the Romans. Caesar in his commentaries has put on record forever the greatness and renown of this British General, to whom by common consent the supreme command and conduct of the war had been entrusted. This obelisk marks the midway point between Londinium (London), once a town of the Tribobantes and Verulanium (now St. Albans) the principal township of the Cassi.

East Side

The present name of Brockley is not very different from the ancient Burgus, the higher ground towards which this eastern side looks

West Side

This western side faces the old settlement of the Cassi, now called Cassiobury

North Side

Burgh Wood so called from Burgus, the stronghold of the leader Cassivellaunus, lies to the north
Pretty impressive, eh?
There is a little sign showing the history of this structure. This was erected way back in 1750AD by William Sharp, secretary to the second Duke of Chandos. It commemorates the Suellani, the original Briton tribe who lived here when the Romans first attacked, starting with Julius Caesar back in 55 BC.



The Romans came over the rise that you can barely make out behind the trees…
this place is full of history and an archaeological team has actually done some primary digging here..You can even walk where the Sulloniacis lived..One day I will do this…
fascinating, I never knew the link between London and St. Albans and I bike here and there pretty much every week, I didnt realise I was walking around on hallowed historical ground!