So the gastro club met and this time we decided to go have a whisky class.
For some reason, it was an Indian Scotch Whisky class. Here are the selected creatures.
Our first guide, he is more of a rum expert but he managed to give us a good start.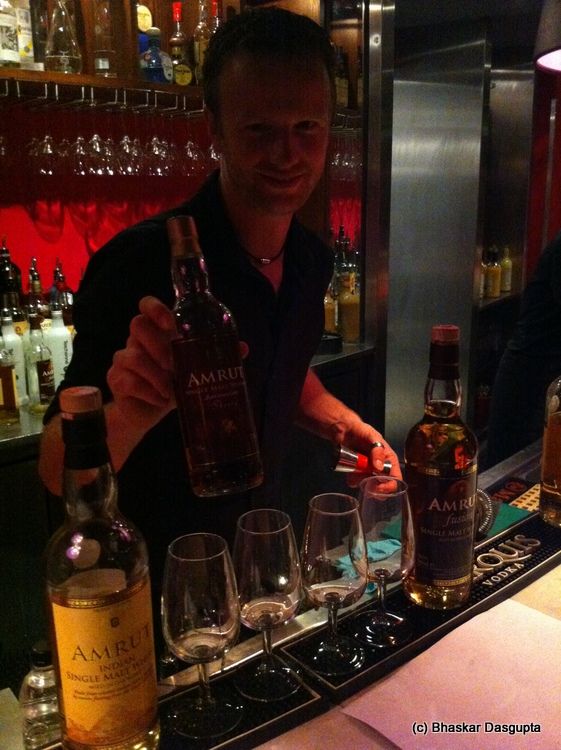 And then Stephan…our main guide.




And then this was shown. Not impressed at all and no, just because its bottled in Bangalore and then taken for maturing in sunny old Himachal Pradesh doesn't make it good. It was too harsh on the palate, and not fun at all. If God had meant India to make Scotch, then it would have done hops and water and and and there. There are some bits that need to stick with where they are grown. bah! and yes, I know I am a snob when it comes to whisky!