After the Cathedral visit, we pop along the Corso Vittorio Emanuele and reach the Porta Nuova gate which was erected to commemorate Charles V's arrival in Palermo in 1535.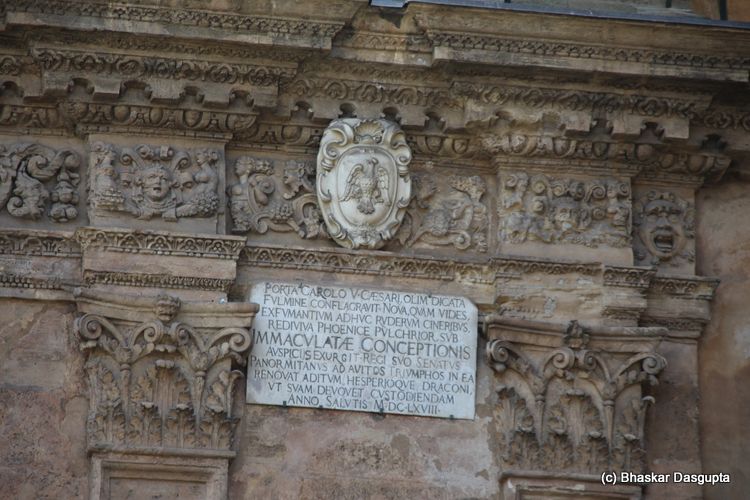 Ironic, that this is called as the New Gate…dating back to the 16th century, 1583, heh. Something in Latin? strange way of putting up a plaque, eh?
a seriously impressive set of sculptures.
and the tile work is amazing as well. Its the Imperial Eagle of the Holy Roman Empire…Charles V…remember?
this was bloody dangerous, no side walks, and traffic on both sides. Kill me!
both sides of the inner gate have these heroic sculptures.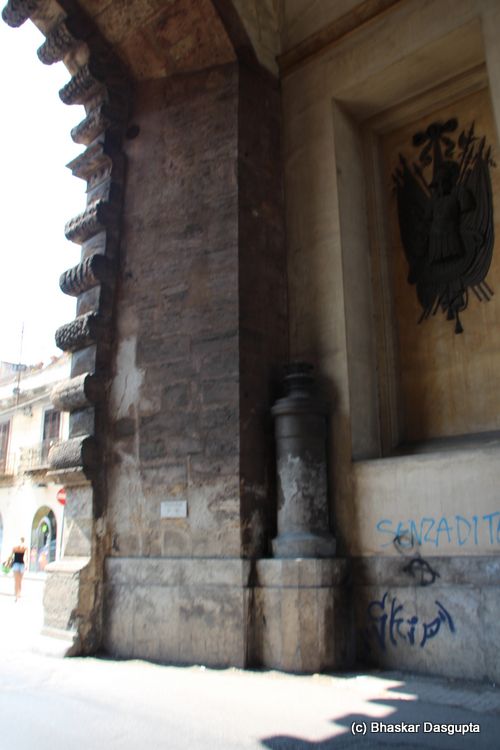 a hinge? or a cannon?
So who are these chaps? these are four Moorish Chaps, representing the Moors who were defeated by Charles V in his war against the Ottoman Empire. And those armless statues? You may have thought that it was broken off in the innumerable wars, earthquakes or revolutions? Oh no, this was by design, to show that Charles V actually chopped off many Ottoman arms. The other two have their arms tied up. If you wanted to read a bit more about this, click here.
Here's a photo of how it looked about 100 years back
we turn around and bugger off into the piazza del Parliamento.
there's my little cannon ball :), these are the parliament buildings..and now some kind of a military base.
This is the Statue to Phillip V. of Spain I am presuming. The statues below represent the continents he ruled over from Europe, America, Asia and Africa. Woof. But as you can see, its under repair and reconstruction…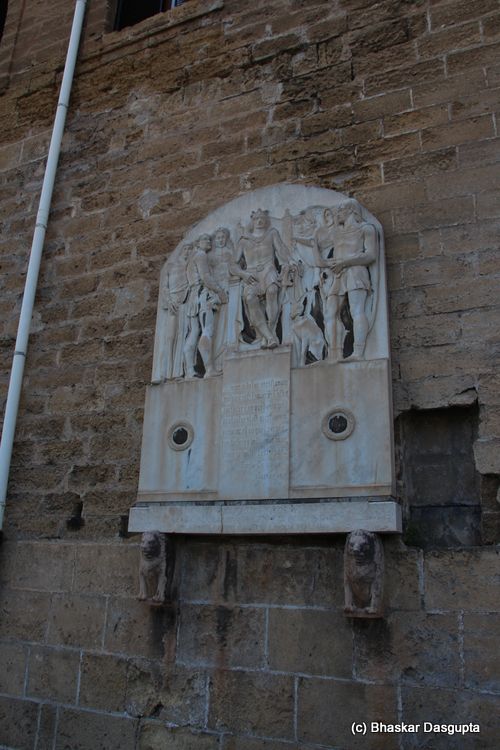 not quite sure what this plaque is…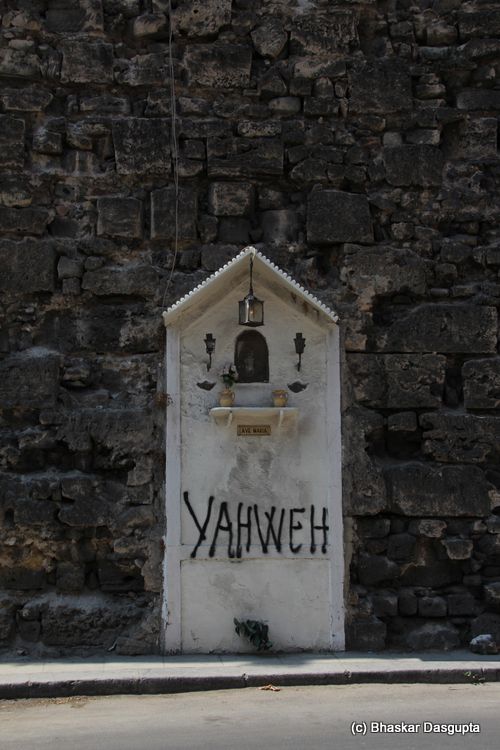 Divine Graffiti?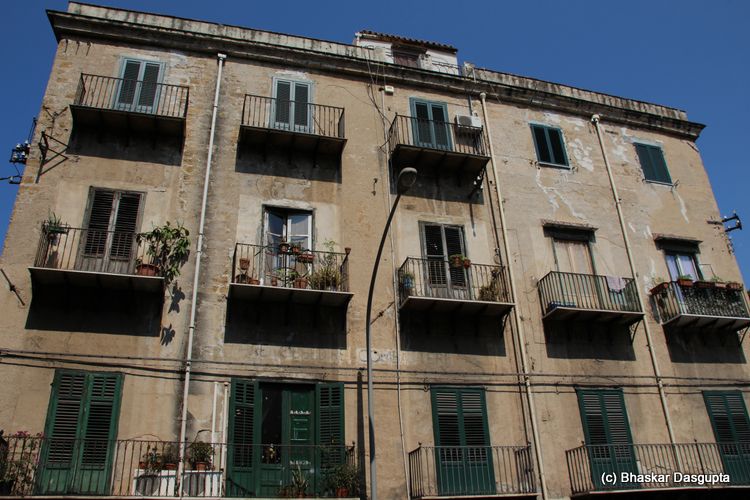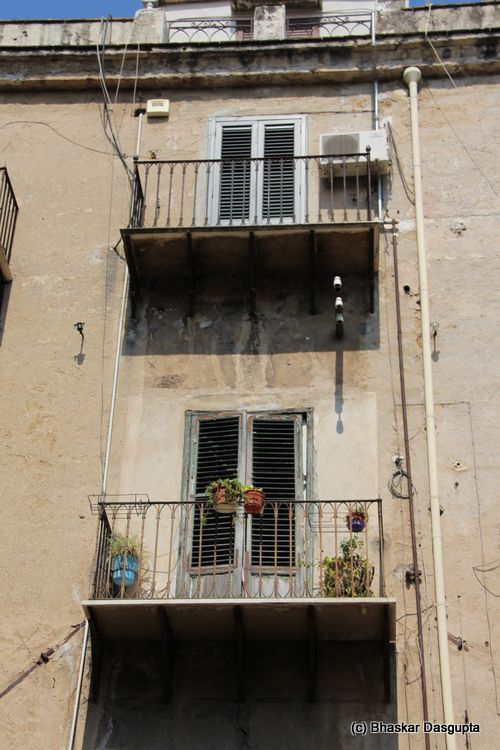 and we finally pass this rather dingy looking apartment but I really liked it :) i wouldn't mind staying in there, long lazy summer afternoons, on the rumpled bed, newspapers and books strewn around…ideally with somebody…and a tray of coffee and biscotti..with beams of sunlight peeking through the slats of the windows…mmmm
And then I met God..in the next essay…