a lovely little bridge…i finished my lecture at Colchester and then while coming back, decided to take a detour to see Hadleigh Castle.
Parked the car and then walked down this little lane
passing lovely rolling Essex landscapes on the left and right
and I reach the entrance gate…no cost to enter the castle.
a little mound with couple of footpaths.
and the Thames flood plain opens up
And the remains of the castle show up.
not much left but the grass is well kept.
some houses in the distance above a field.
tiny signs show what these little ruins are for..the Barbican is here. You cannot recognise it at all.
this is how it looked like way back…
looking back the way i came
the tower is calling me out.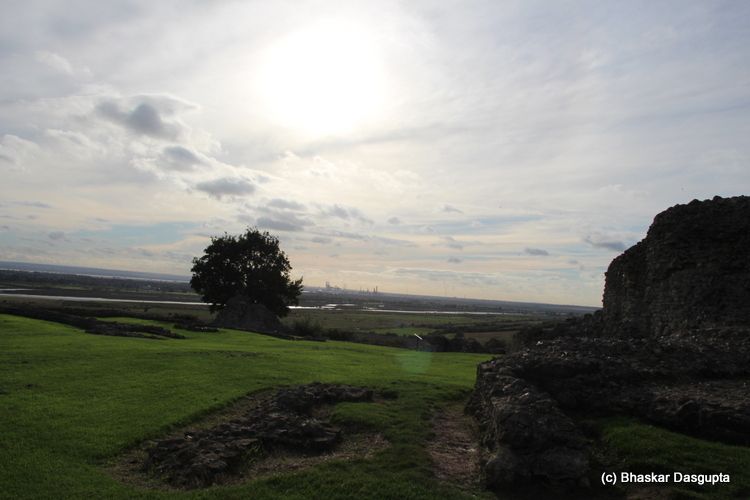 can you see the refinery in the distance?
oh! hello…there's a train line as well.
And you can see my office in the distance, as well as the Shard…
the barbican
the tower is an octagonal tower, 3 stories high
another tower, well, just the remnants of it are on the other side, you can see the walls, couple of arrow slits and that's it.
back to this main tower.
huge cracks running up and down…not long before this also collapses in a heap, eh?
you can make out the octagonal shape.
I move down the slope
Some ruined walls leaning drunkenly over.
Another train heading into London..
this castle is a popular backdrop for paintings down the ages. See here?
Even Constable got into the act…you can see the plains flooded.
the top of the castle tower…
and the tower from the other side.
against the sun….
walking back up the embankment.
zooming into the refinery and port…pretty industrial…which makes it looks pretty shocking compared to the pretty plains surrounding it.
and another train…
some more views of the lovely countryside as I got for a walk. Its truly amazingly beautiful, lovely walk around for couple of miles.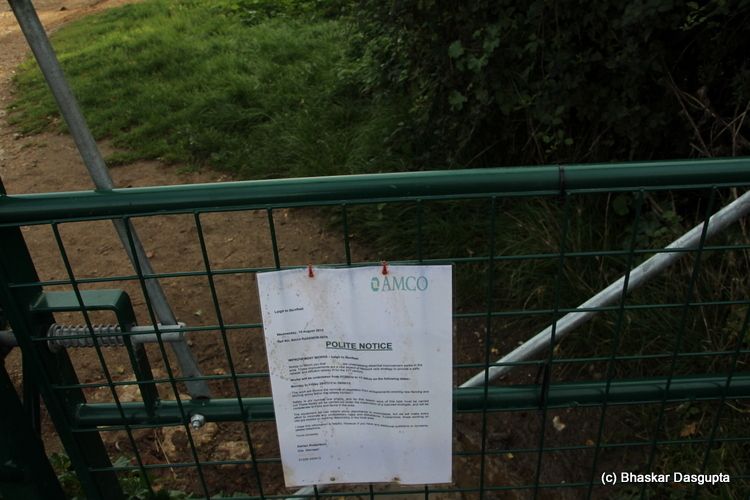 very polite notice that they will be doing improvements…
Samaritans??? here????
back on the trail…
and reaching the castle now.
Postern…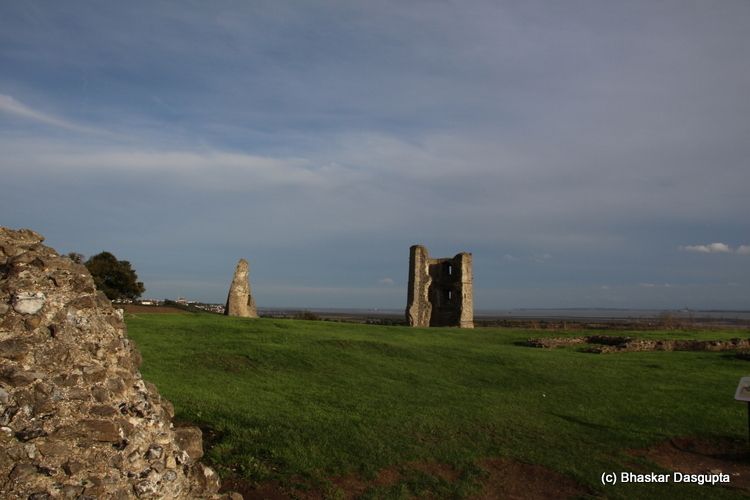 its really beautiful
A castle fit for a King…this castle commanded the river entrance and entry into London, so pretty important
doubtful look…tiny walls and stubby remains…not really much to say
another view of the lovely rolling countryside.
they used to melt lead here….
the sunset highlights the ruins..
I reach the kitchen.., can I have a steak please?
i was hoping to have a cuppa tea but it was closed :(
and here are two panoramic views of the castle and the flood plains, not much to see now, but strangely good..very nice.