While having a soothing drink after spending many hours photographing the lovely ladies at the London Fashion Show, we heard drums in the background so went to peek over the parapet. It was the Apprentice Boys March. Here are some of the photographs and videos. Pretty interesting.
These policemen were there already. I think they are not part of the march, as they look more like Policemen with first aid kits on a bike helping out with the accident.


Ah! here's a proper copper, the traffic policeman sort. Notice the differences in the bike decoration?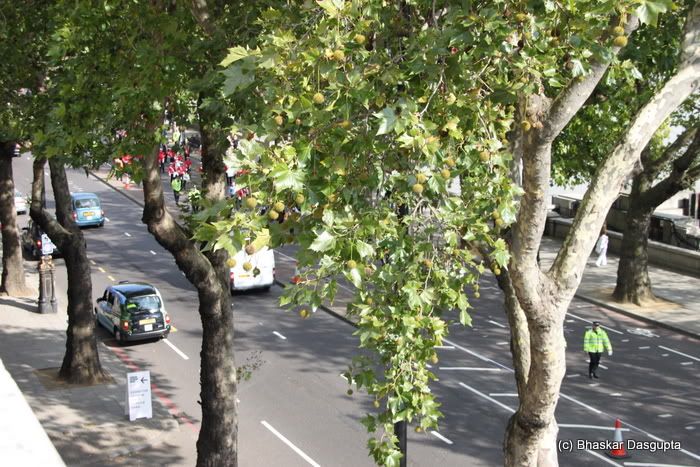 Something red between the trees.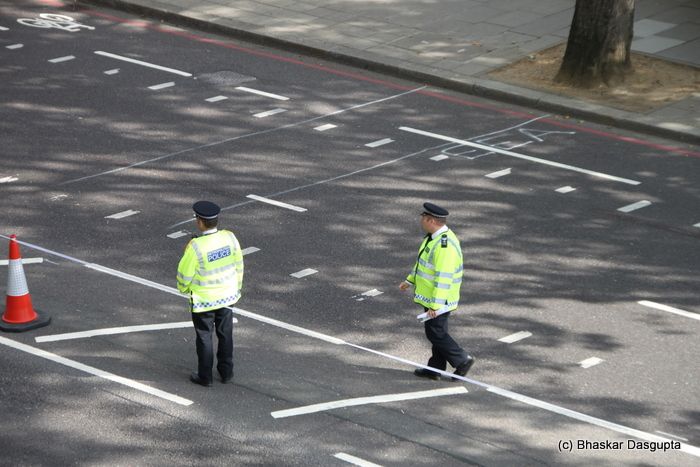 Here we go, the banners leading the march.


Carrying wreathes. Presumably to lay them on one of the war memorials which line the Embankment.


Some ex-servicemen leading the drummer boys.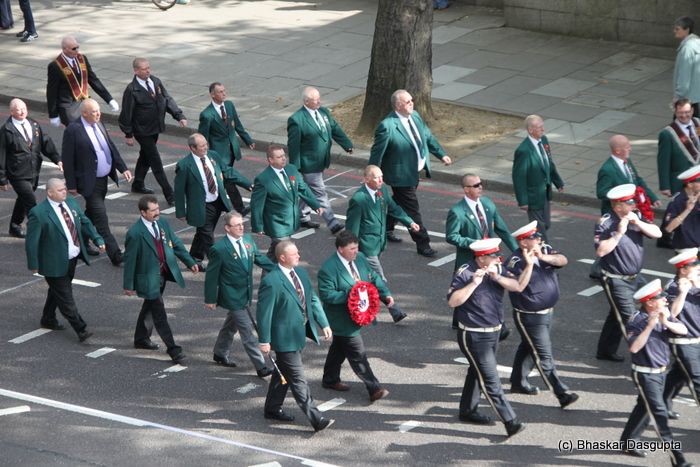 Rather eye stabbing colours, eh?


This chap was quite excited about drumming.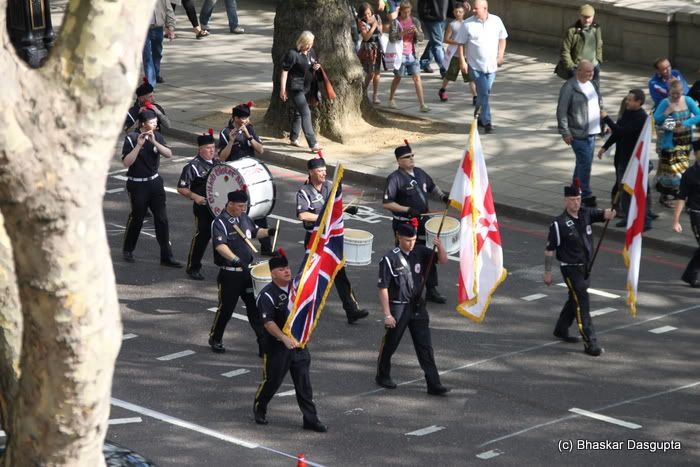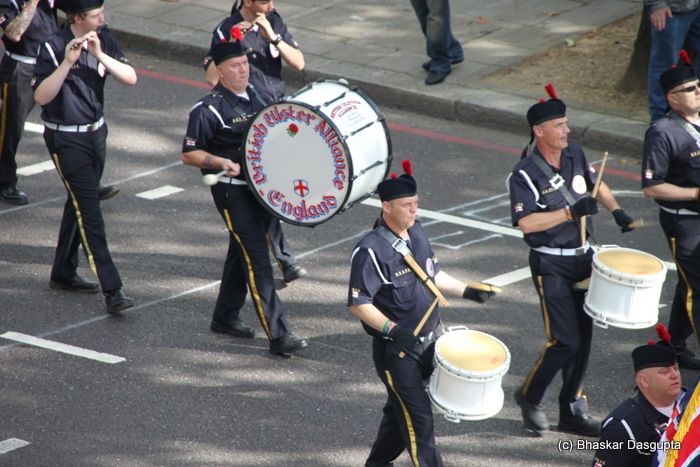 More drums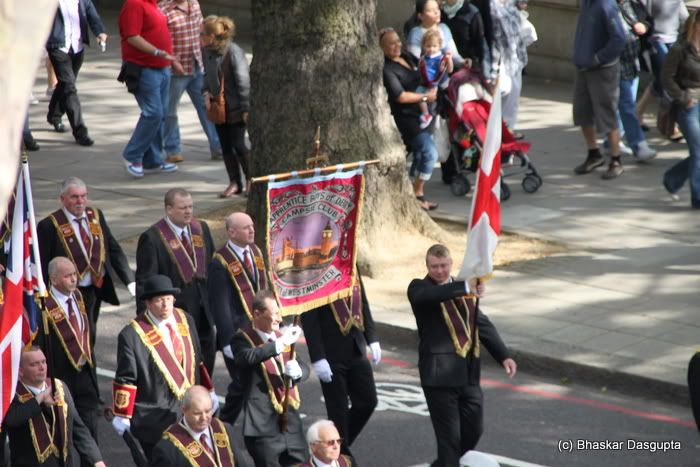 You can see the banner clearly now with the sign of the Apprentice Boys of Derby.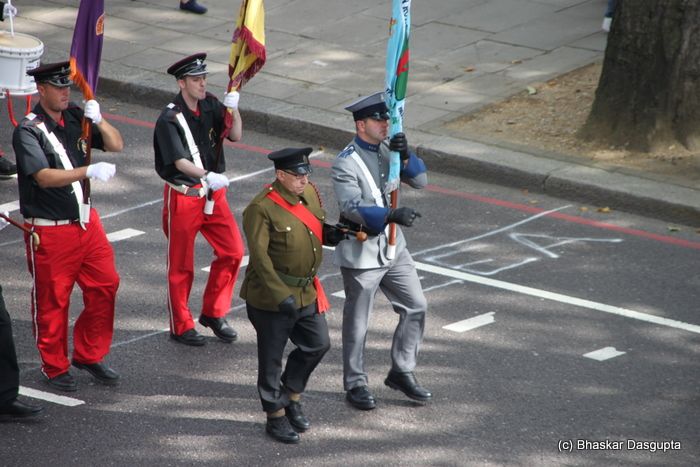 More ex-soldiers.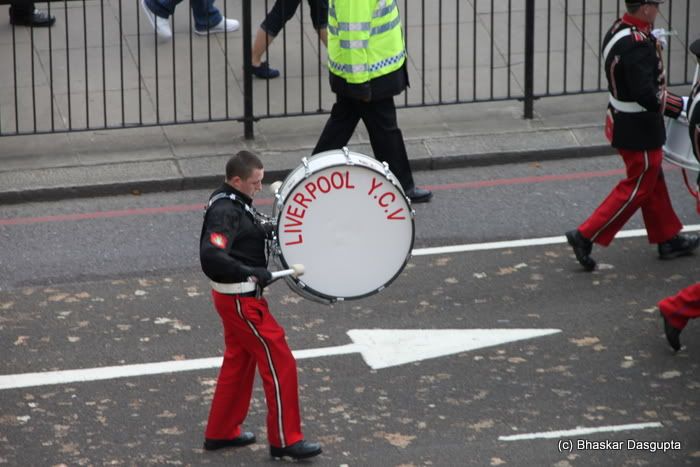 Liverpool chapter. This drummer was the best.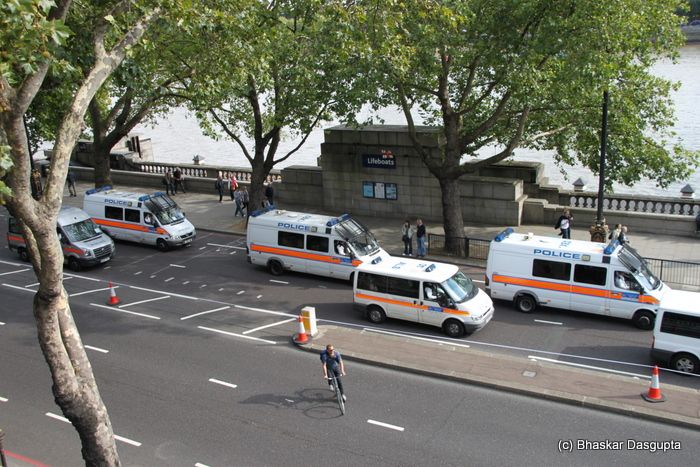 There was a serious police presence. Not surprising, the Catholic gangs and these Protestant lot have a very long history of squabbling and terrorism.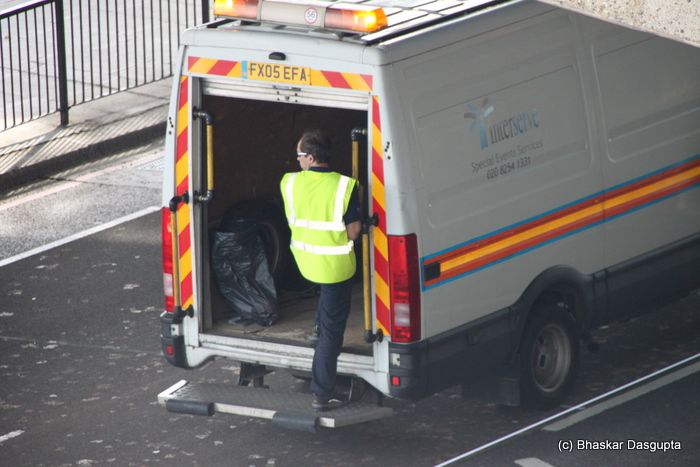 Sweeping up the rubbish.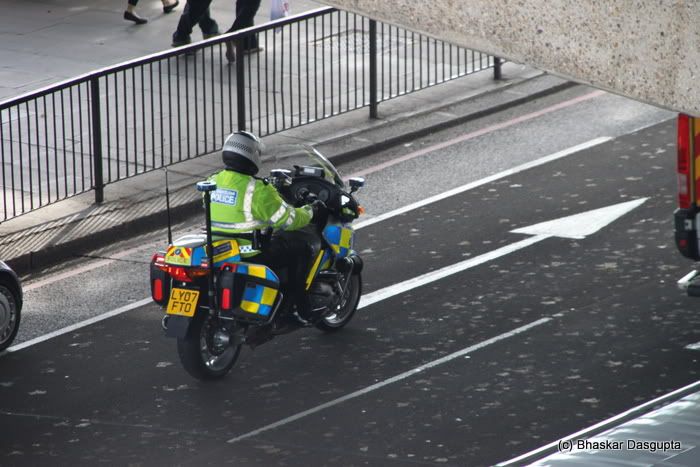 The policeman follows. Here is the slideshow with some more pics.