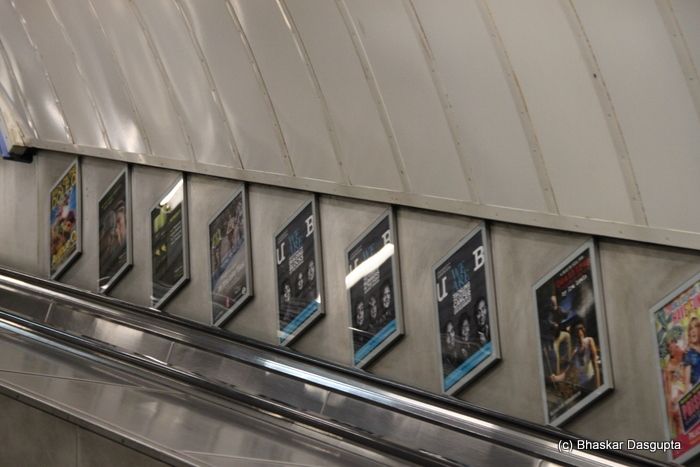 I went to the city to take some photos of the London Fashion Show and got off at Charing Cross station.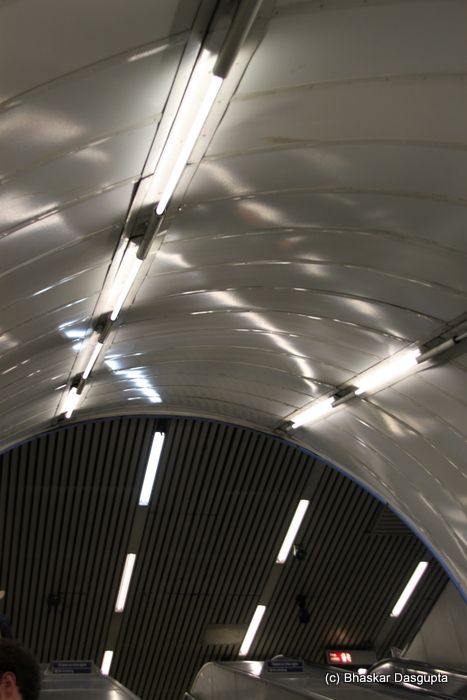 The reflections of the tube lights made an interesting play with the various straight and curved lines.
This memorial has a long history. A previous monument, called as Eleanor Cross was erected at this place in 1291AD by King Edward I in memory of his wife, Eleanor of Castle. First built of wood, then it became a stone and marble monument. As it so happens, this is considered to be the exact centre of London. Also all residential roads are numbered with reference to this spot. So the end house which is closed to this spot is numbered 1. It was destroyed in 1647 during the English Civil War. Replaced in 1865, it is a 21 meters tall monument.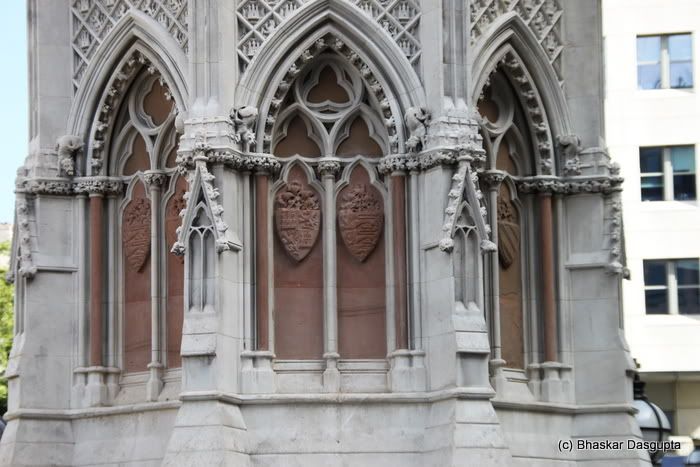 The bottom layer contains shields from England, Castile, Leon and Ponthieu, relating to Edward and Eleanor.


The shields are replicated on the next tier up.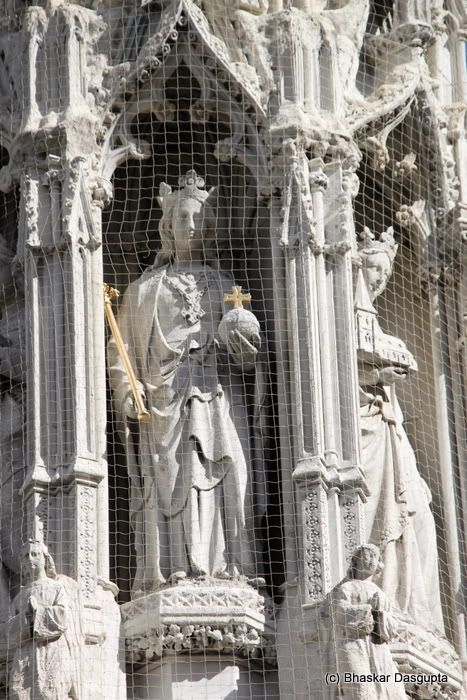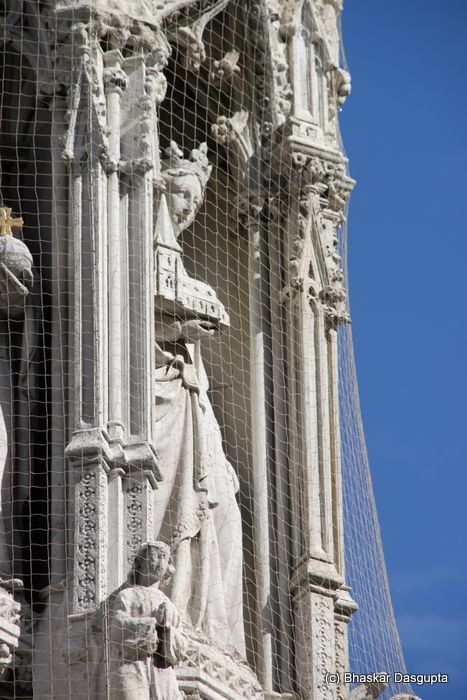 The next layer up shows 8 statues of Queen Eleanor holding various objects such as the orb, sceptre, a model of the church, etc.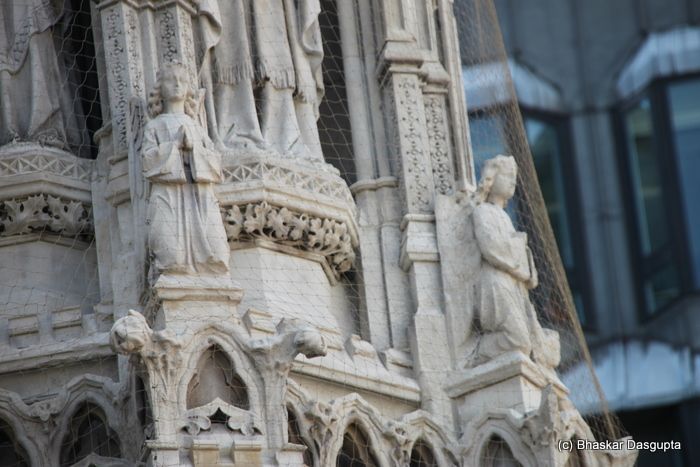 There are these kneeling praying choir boys between each of the statue, giving a saccharine sweet expression.


Nicely carved panels on the top.


With a spire ending on the top, containing a gilded flower like structure, its supposed to be a cross but drats, cant make it out at all.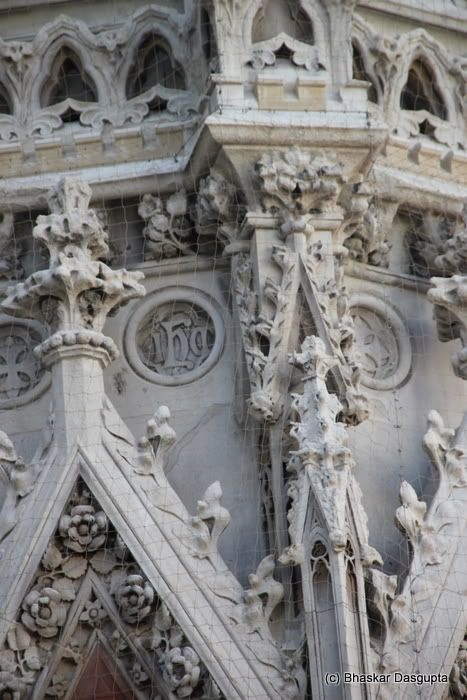 Fairly intricate carvings, no? It also has these roundels with what looks like badges.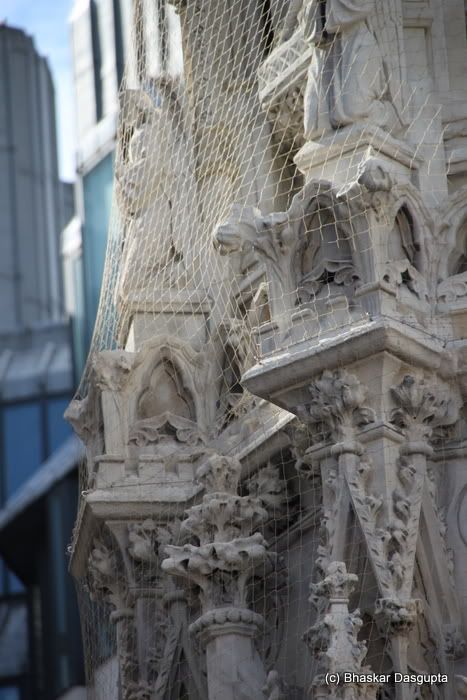 All this is covered by anti flying rat mesh to avoid those bloody pesky pigeons roosting and crapping all over these magnificent monuments.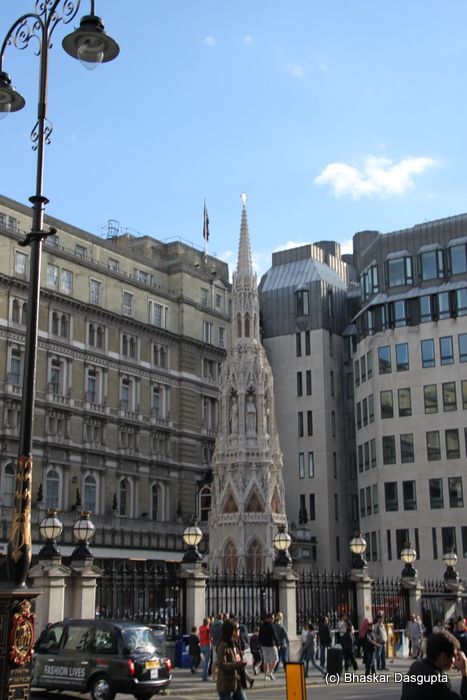 A view of the monument from across the street. Here's the slideshow with more photographs of this fascinating monument.