We popped down to Portsmouth for a day out, but unfortunately the weather was a bit dicey. Still, had a nice time out with the aged P's. Here is the first of 4 photo essays of our time in the dockyard. There are a shed load of piccies and only a few have been shown here, here is the slideshow with more pics.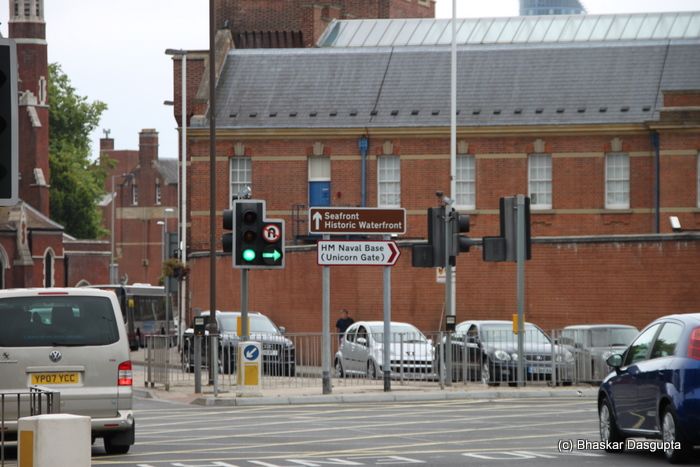 The closest parking lot was closed so we had to park at a shopping centre about 1/2 kms away and then walk.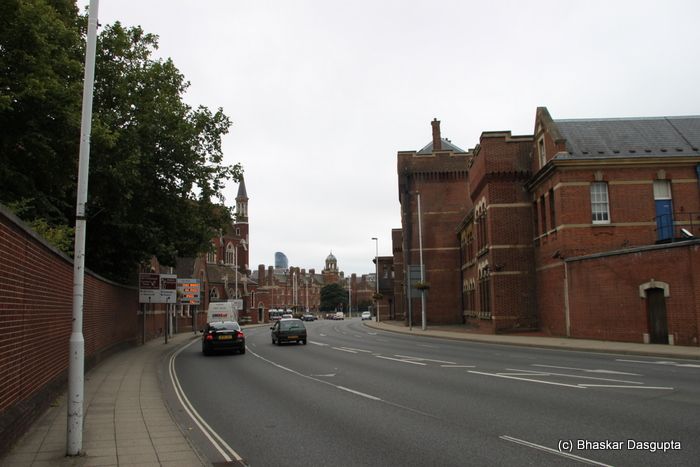 It was a fairly nice walk.




Nice statue, without anything to tell us what the hell it was all about, lol.


One of the Ministry of Defence buildings.


Now why on earth will the King ever sit on a bench in this alley, eh?


Royal Maritime Club with Horatio's Restaurant. Yes, I can well see Nelson cooking for you.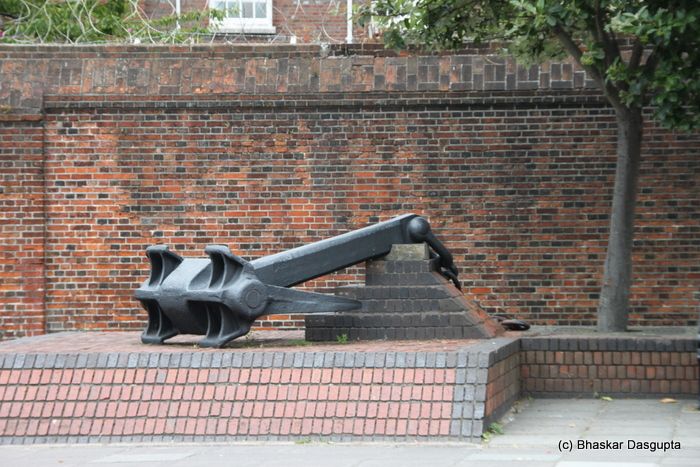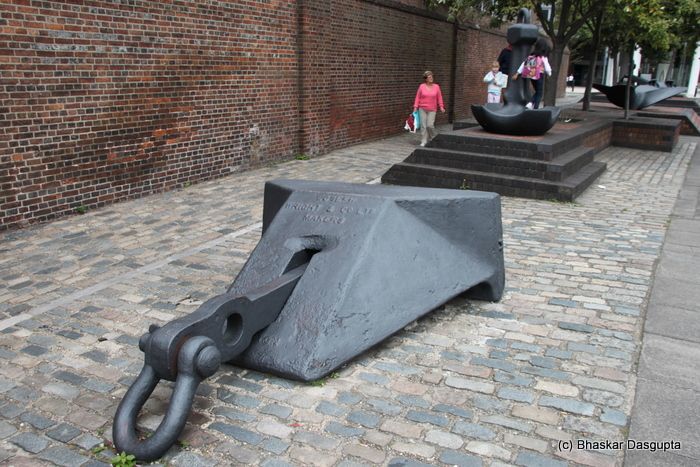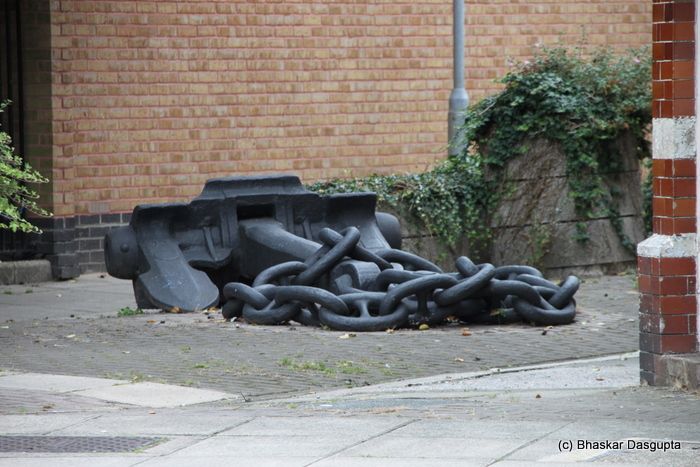 Some huge anchors.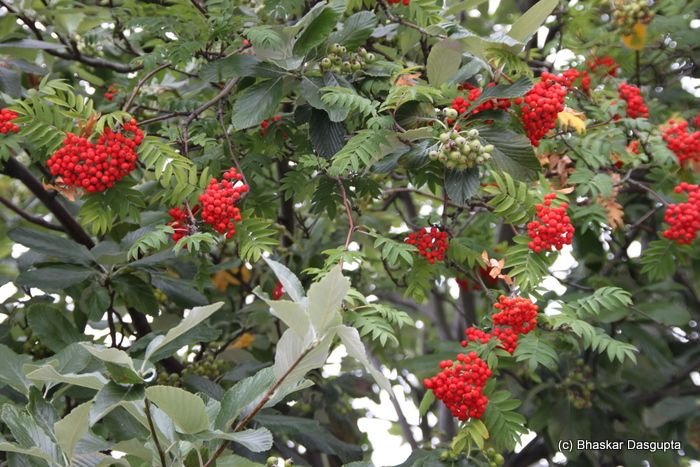 Little princess who is my anchor
The ivy is spreading.




Presumably named after Sir Frances Drake?


You have been informed. Next level is "miffed". lol. Then we got into the dockyard, bought the tickets and got inside to see HMS Warrior, the first ship on the left.


Some tugs and launches were tied up on the right.


I want one of these, for home, when the snotty little boys coming calling for my princess.


Interesting rubber tyre bumpers.


Looks like ET!. no? but its a thingiemabob to tie your rope to.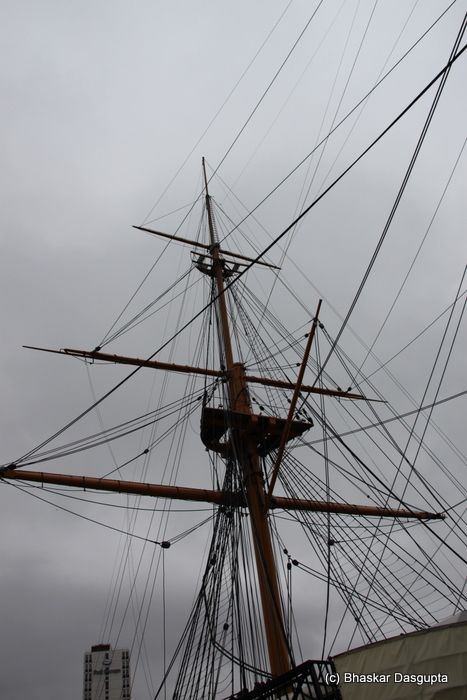 Looks faintly like the underside of a sperm whale.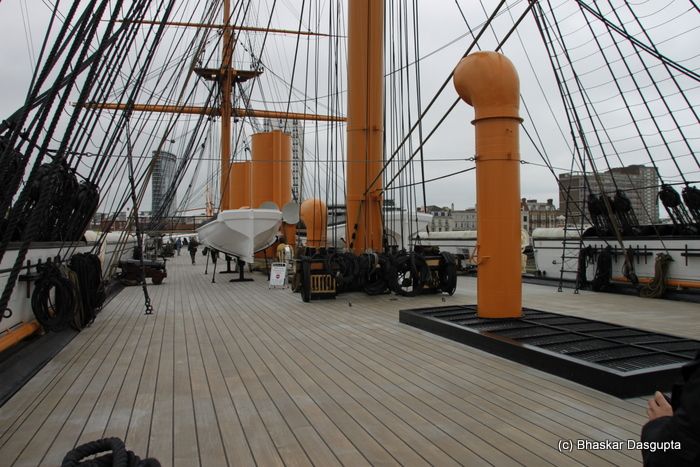 The wide expanse of the deck .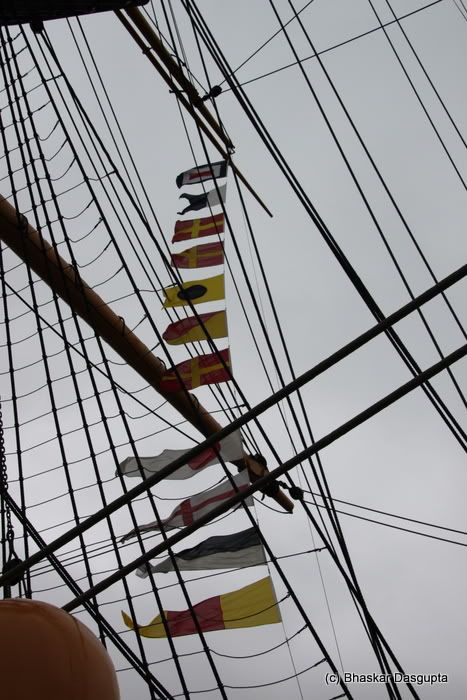 The two kids on a transversal bridge.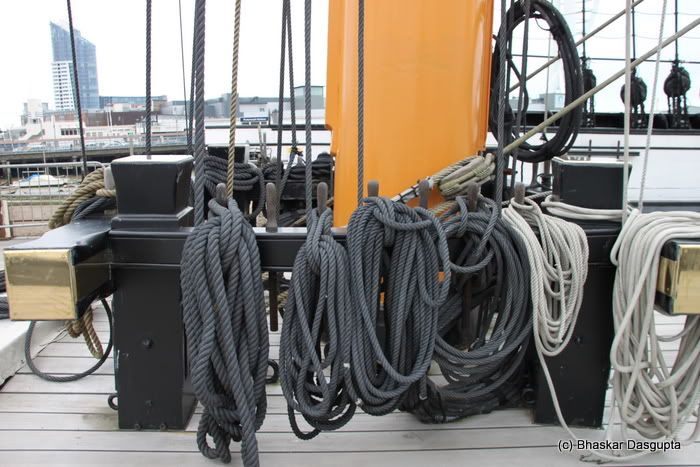 There are some serious ropes on board. Well, Sailing ship….d'oh.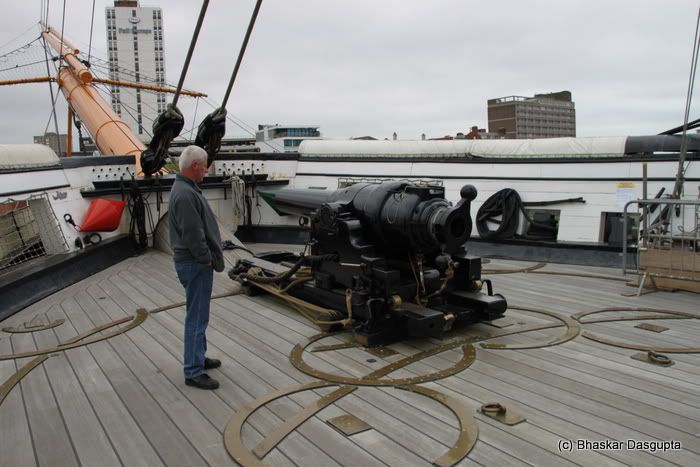 One of the main guns and rows of muskets.




The forward hull was covered with posters and pictures describing stuff about the ship.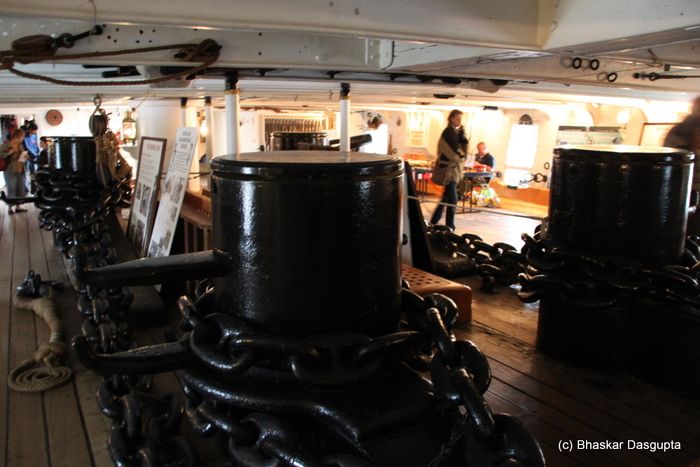 This is the sucker which pulls the anchor chain.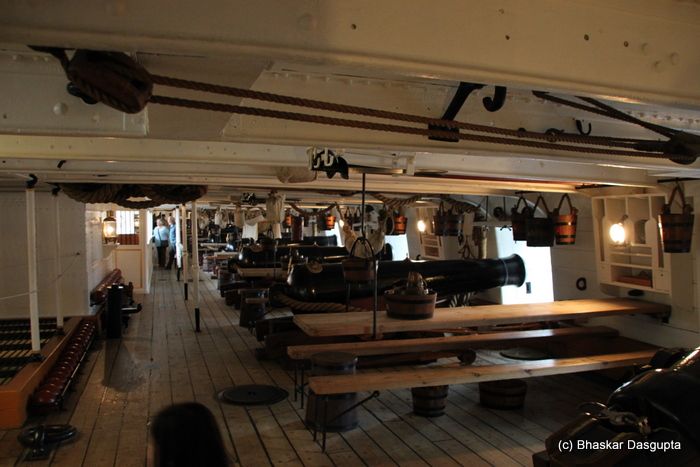 The deck covered with guns and benches.




The kitchen.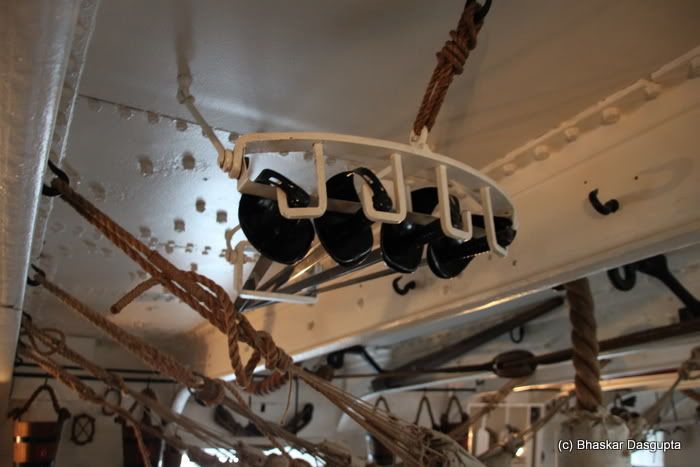 The winch which when turned would pull the anchor up.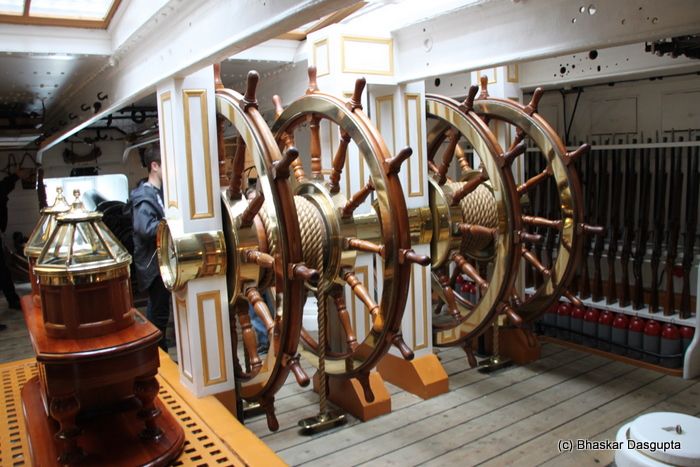 This is to move the rudder, up to 10 seamen will be involved in this.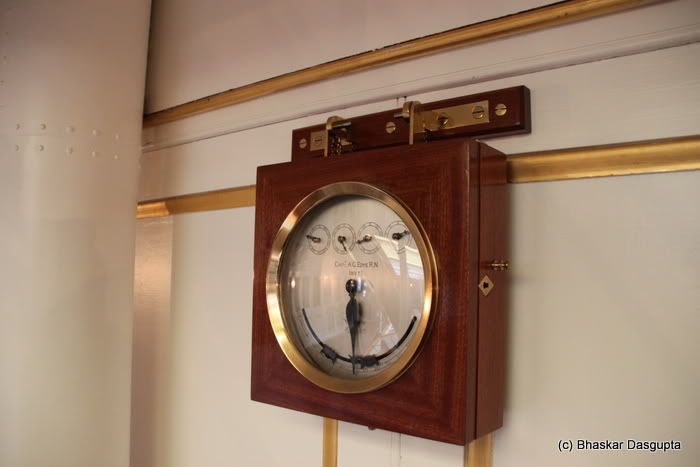 The captain's cabin, study and dining hall.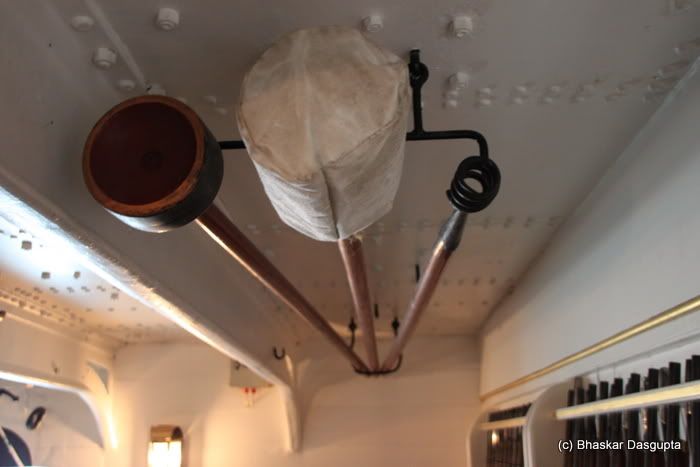 Stuff to clean the inside of the gun barrels.


A cabin for one of the officers.


2 more cabins for the officers.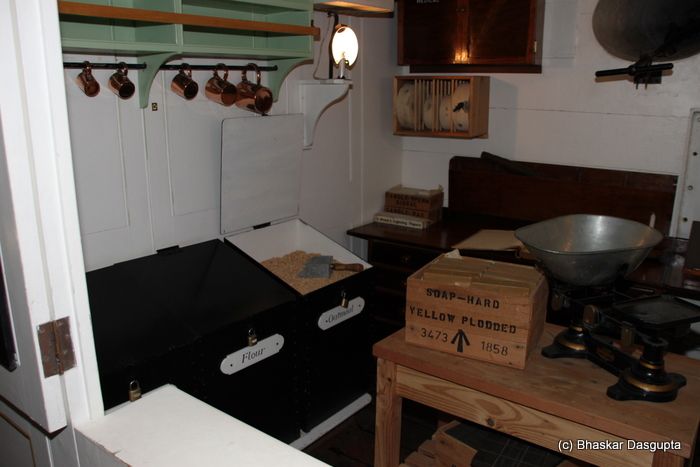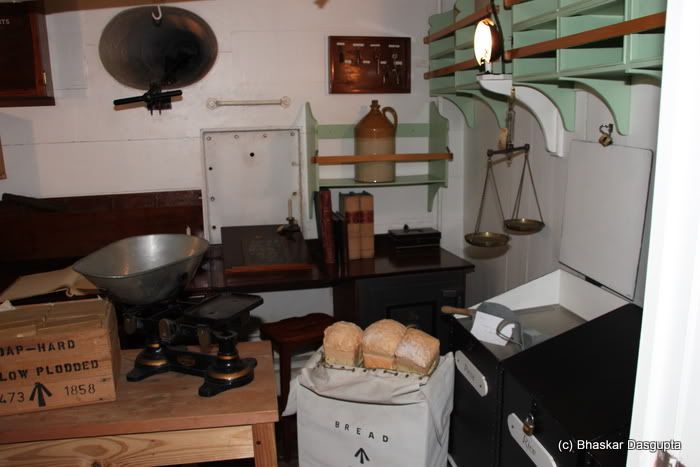 The powder charges, the stuff that actually went bang inside the gun and then fired the cannon ball out.


Looking back at the three masts.


My eldest trying to lift the shell being encouraged by his little sister.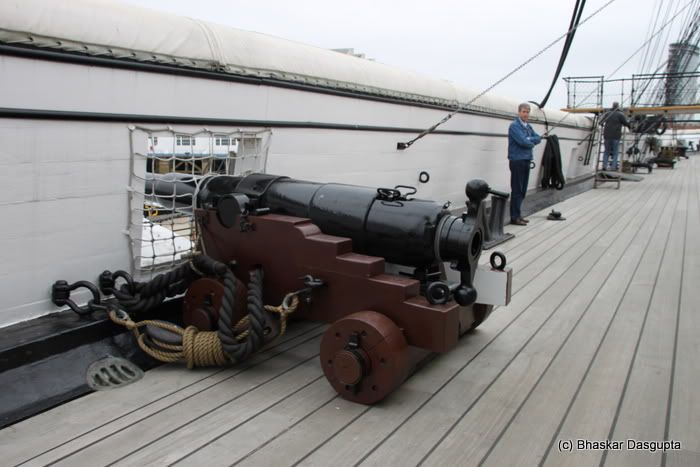 Another main gun. Lovely ship but sadly never saw action.