I kid you not, there were guys there as well. Now me as a confirmed boring old fart of a banker was frankly fascinating by watching these birds of paradise, lol. Still, for what its worth, here are the chaps who I spotted and took pics of. Slideshow here.
Well, all I can say sleek there old boy.


Hmmm, trying to be young again? heh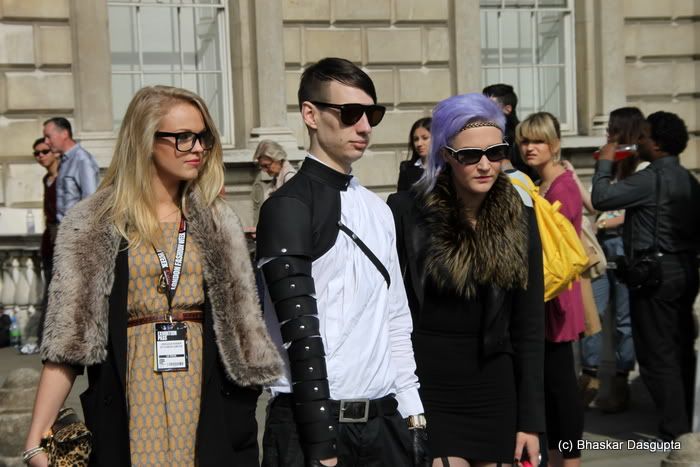 Erm. What are you wearing, mate?


And why are you wearing a reindeer headband?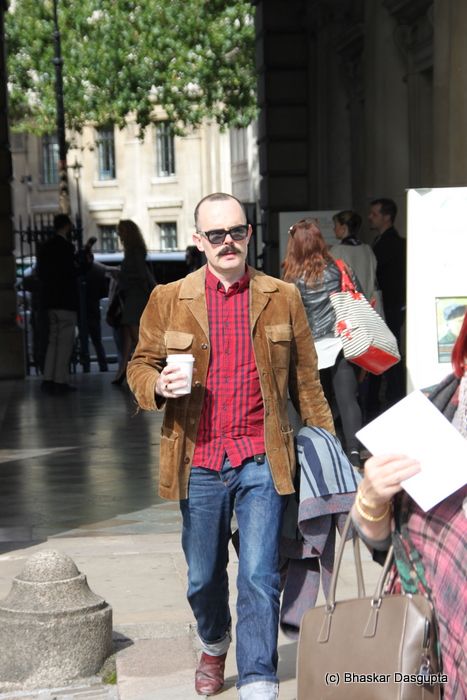 70's porn star? heh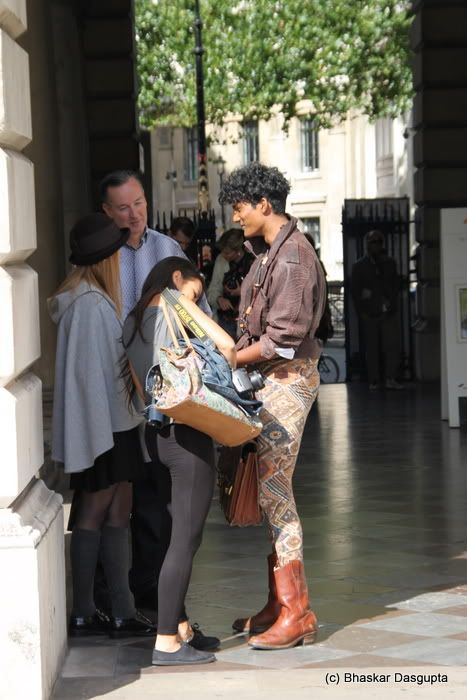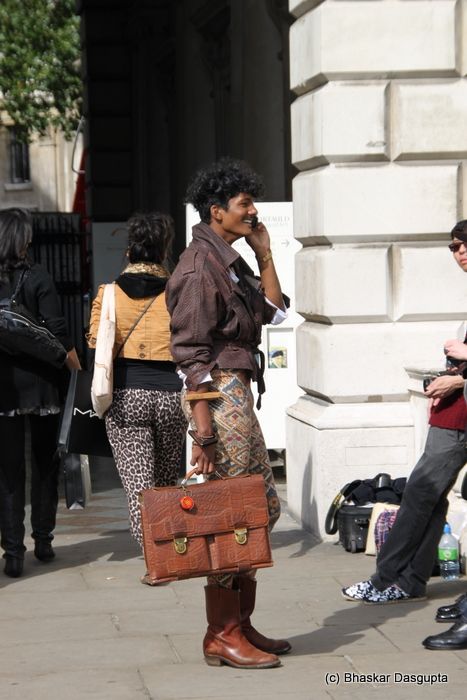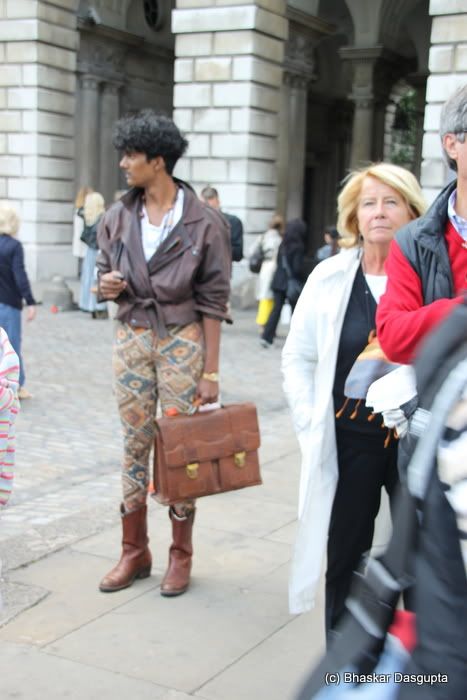 This chap was quite interesting. Not least because he was wearing leggings. And what happened to his tackle? Suspiciously smooth. Ok, that's fine. I think he was hanging around trying to be picked up by talent scouts. I suppose he is a nice looking bloke. btw, inside the briefcase was a bottle of water, some sandwiches and what looked like a book. I felt a bit sad for him by the end. He was there for well over 5 hours. Just hanging around in that 10m x 10m entrance.


Grandpa is looking very swish.


Turban? Black and white? More bling than Mr. T?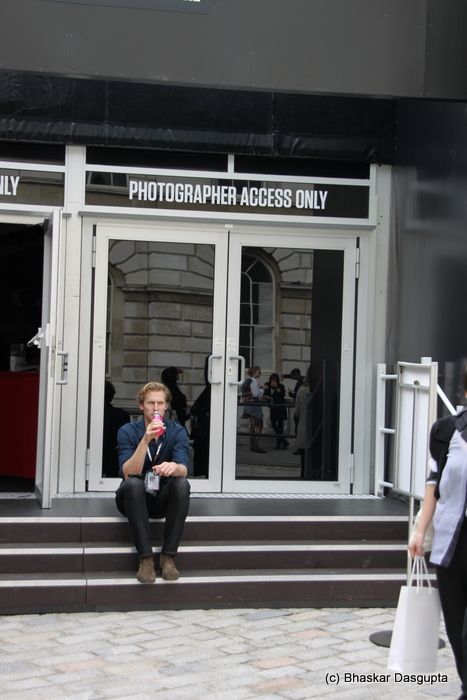 The man is tired.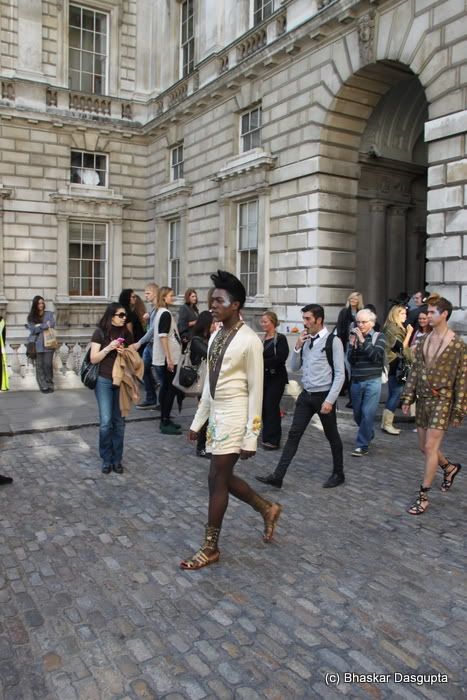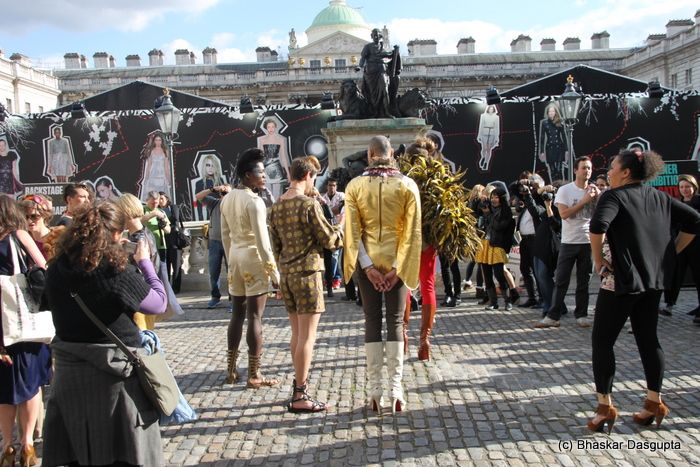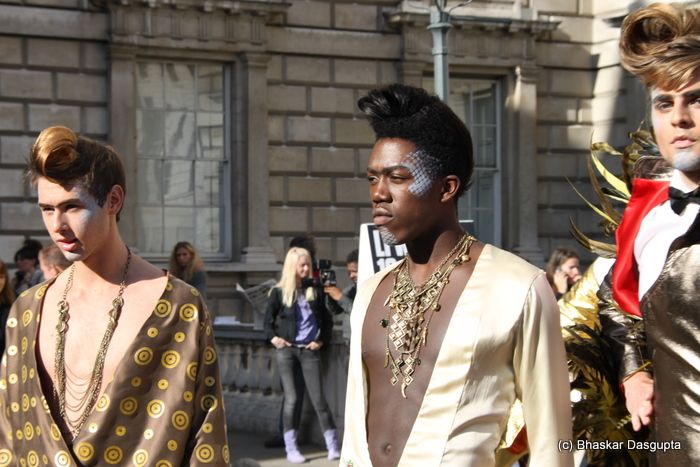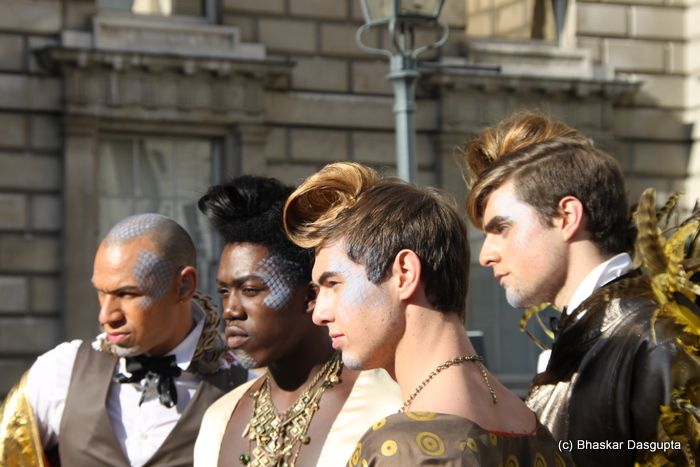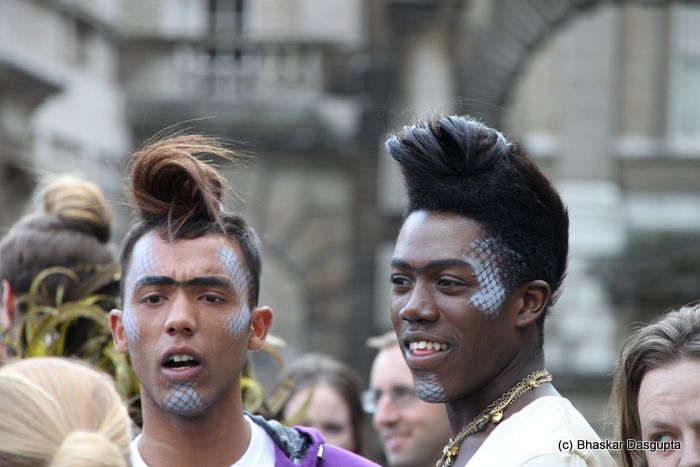 Then these four worthies strutted in. Nice hair. One of the chaps is wearing women's boots with high heels. Also they have some blue marks on their faces like they fell into a freshly painted fence or something. Feathers?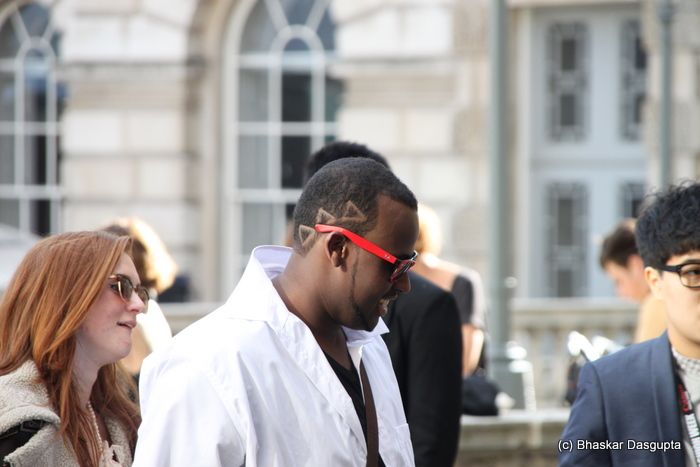 Nice hair cut.
I have to admit that I was quite gobsmacked at some of the sights. But then I wrote it down to a different planet, different customs. But fascinating, eh?