While bumbling around outside the London Fashion Show, I took some photographs of the paparazzi. These guys and girls are like me somewhat, amateurs taking pics. But then there were some photographers who were, well, lets just say were way too much dressed up to be just the usual casual slobs that I have seen. Check these out.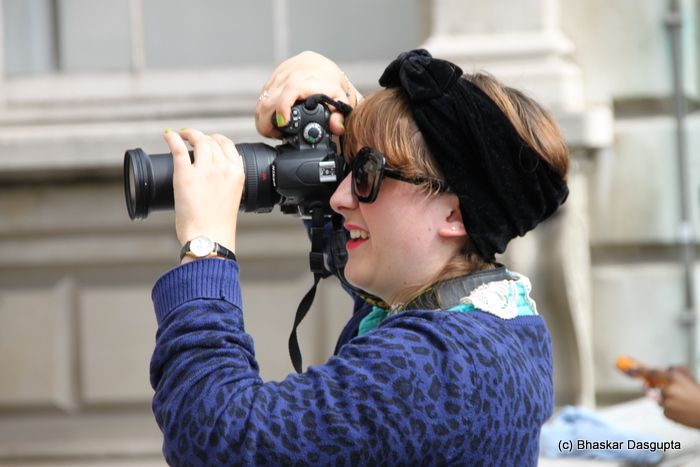 Notice that photographers do not show the plumber's crack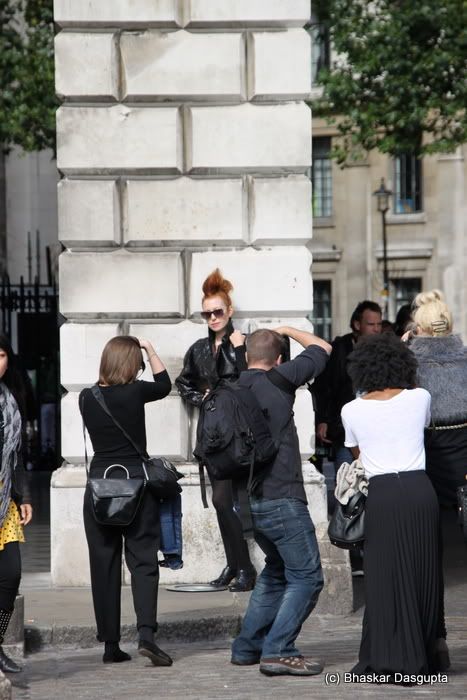 She had a big hairy photographer's bag with good equipment, but those shoes, how can you traipse around the entire day on those shoes? Hmmm


Dinky little blackberry camera photographer.


Here's your normal photographer, jeans and leather jacket.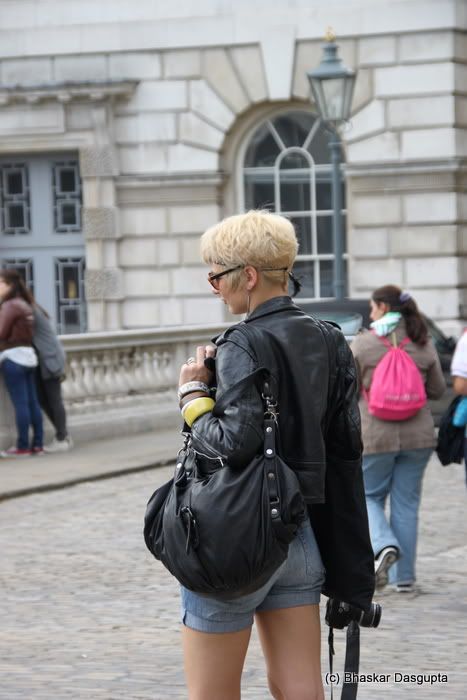 Resting the equipment after a torrid time?


Both are official photographer with entrance tickets and stuff.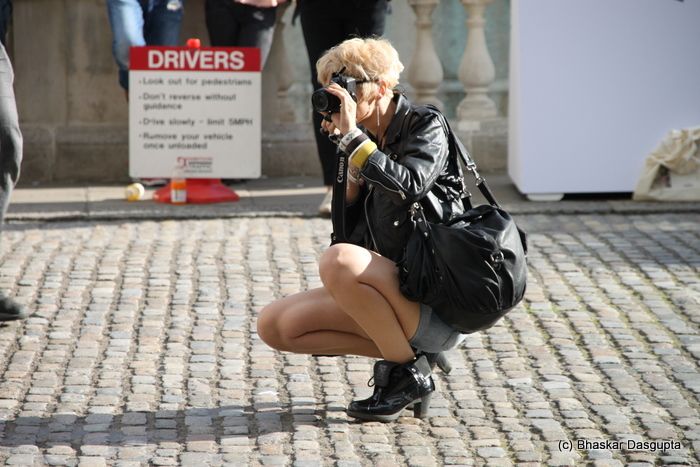 Even better