Had to take the eldest cost centre to a careers fair and we stopped at a DLR station to change trains. Took these pics while on the platform.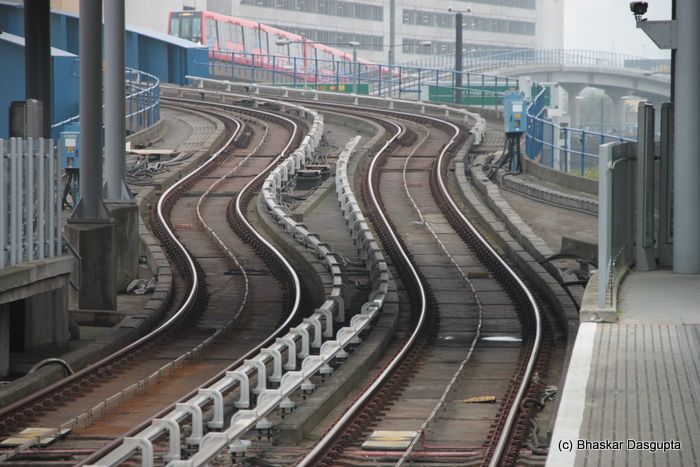 Canary Wharf Offices.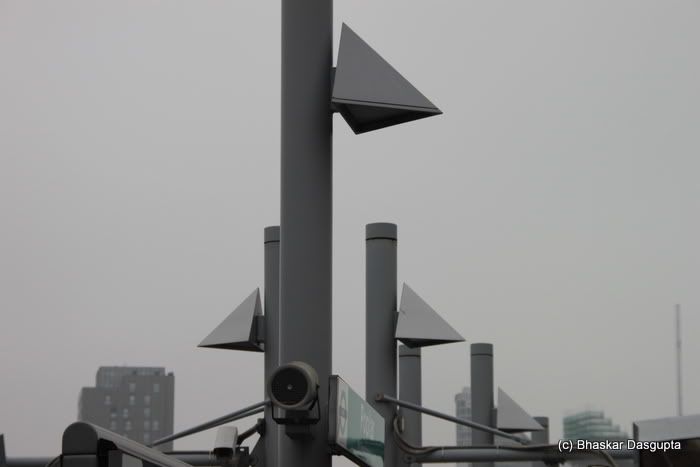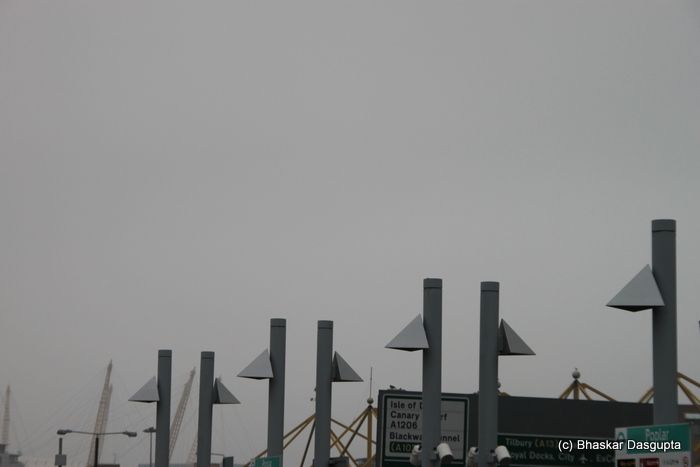 Triangular Lamp Covers. Interesting.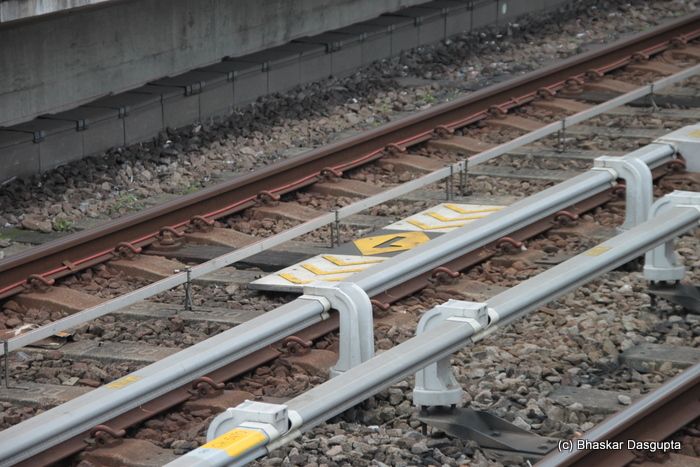 First curvy and then straight, the rails have learnt their lesson.


Waiting Patiently for their turn.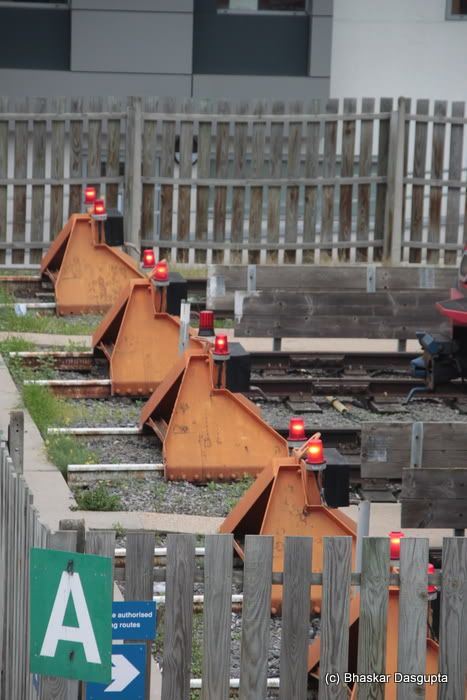 The monitors (end of the line)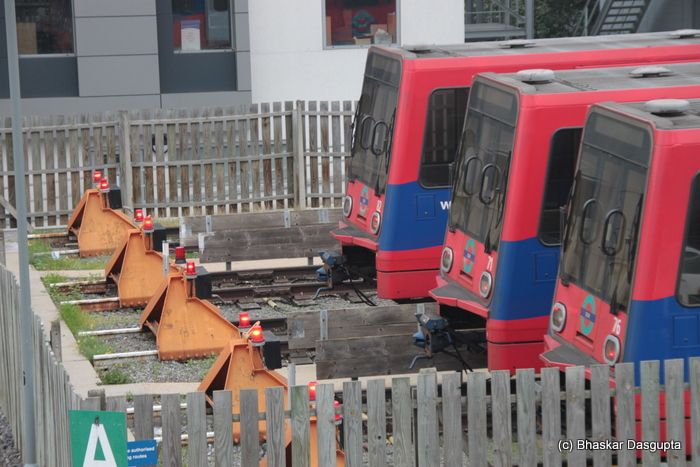 Facing off to each other? Here is the slideshow.