While at Portsmouth, I managed to take some photos while shambling around the dockyard. Here are some of the photographs and if you wanted to see more of them, here is the slideshow which contain more pics.
Old Sea anchors dont die, they just rust away. A collection of old sea anchors and buoys next to the slipway. They really looked very sad. Then we popped into a very big warehouse to have a bite to eat. Fish and Chips, what else? :)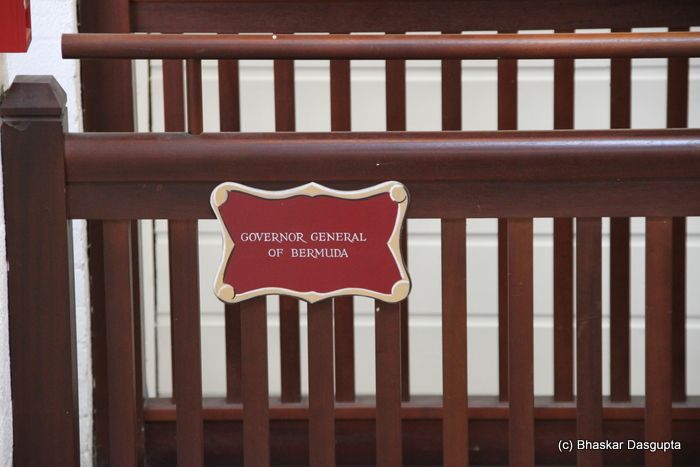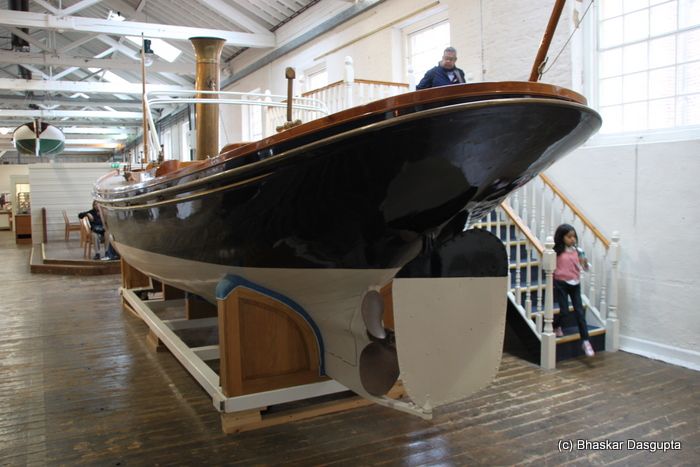 There was this launch kept nicely. Apparently belonged to the Governor General of Bermuda. Why on earth is it kept here, I have no idea, but looks very nice, no? Steam powered.


An amazingly detailed model of an oiler and a frigate next to it.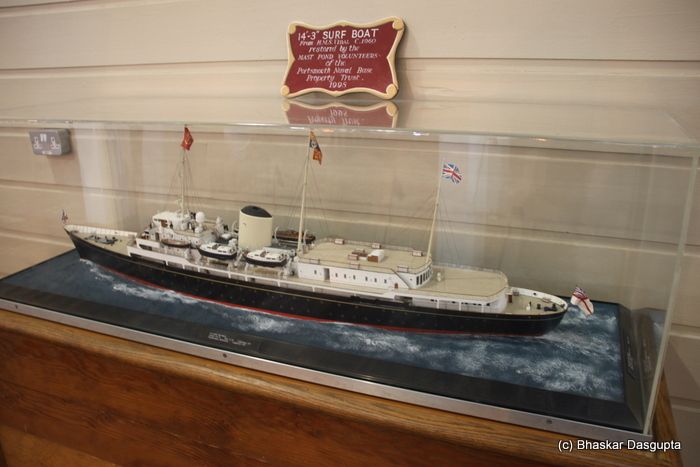 Another lovely little model.
Then there was this HMS Victorious Honours Board. It talks about where all it was in action, for all the main ships I guess it was named after.


Moving back outside. This is the figurehead of HMS Benbow of 72 guns launched in 1813. Gosh, the admiral looks seriously dyspeptic.


Couple of manky looking cannons.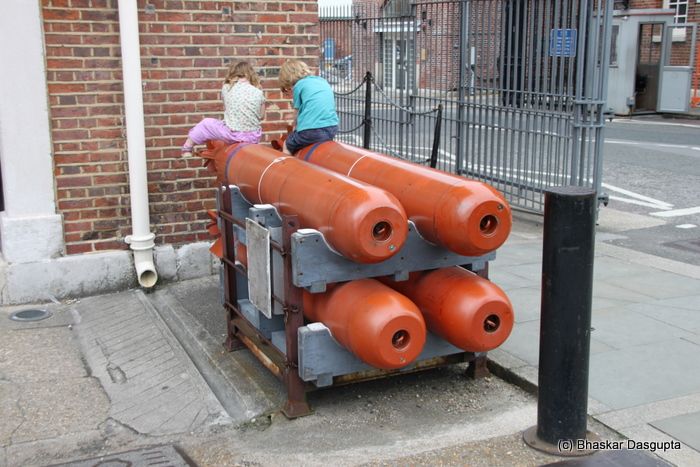 Damn the torpedo's, full steam ahead?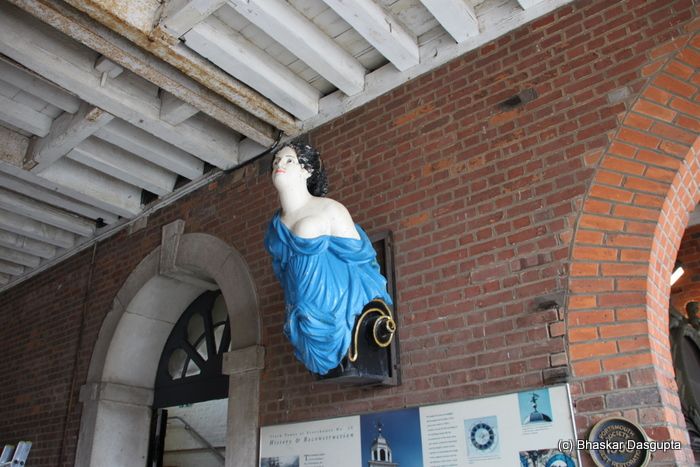 A carving made to celebrate Trafalgar's bicentenary in 2005.


There's the old lady herself, HMS Victory




And a bit newer ship. Can you see the angles? Makes the ship a stealth one. The gun was pointed nicely at it.


A closeup of the stealth ship, HMS Dauntless


HMS Hermes, can you see the ski jump in the front of the ship?