Had to pop over to HK and had a spare few hours to kill. So off I went for a bit of a walk. The first place? The HK Cathedral.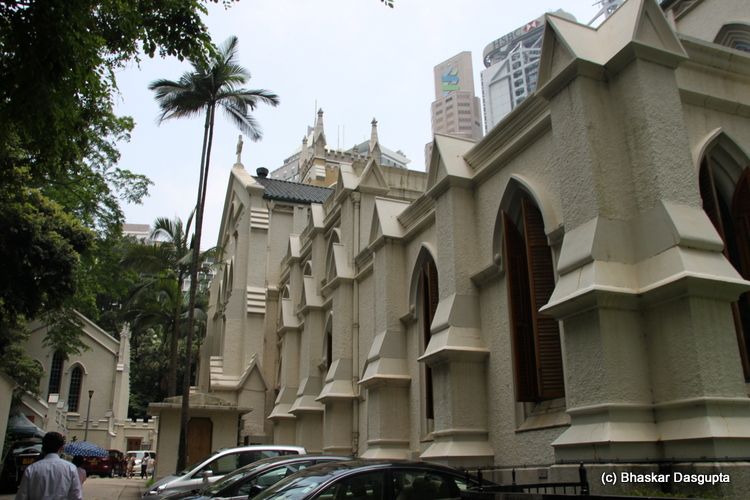 This is the oldest western church building in HK, dating back to 1849.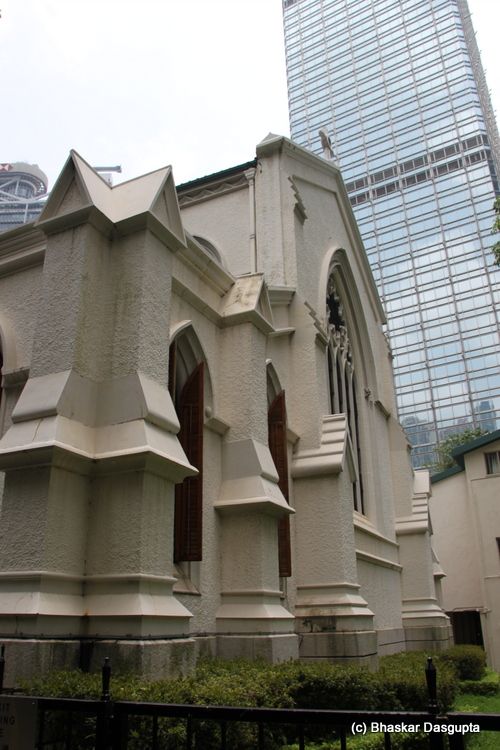 I suppose the windows are ok, but frankly calling this a cathedral made me wince a bit.


Looking back at the cathedral.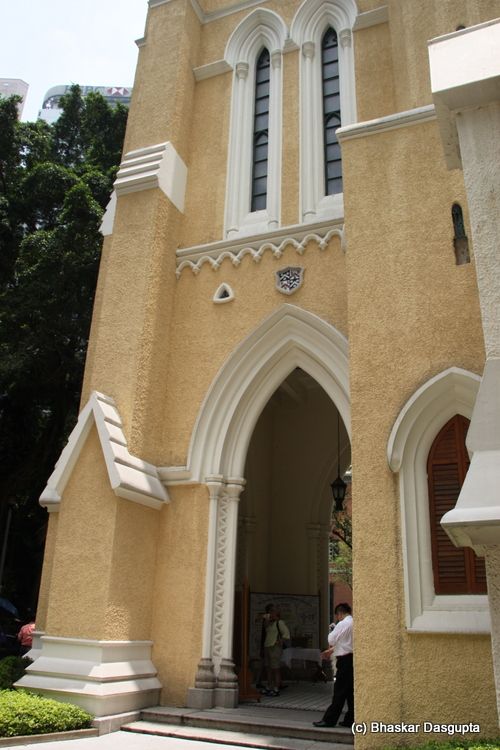 The building is painted in this cream colour, interestingly it changes colour depending up where and how you look at it..interesting trick of the light.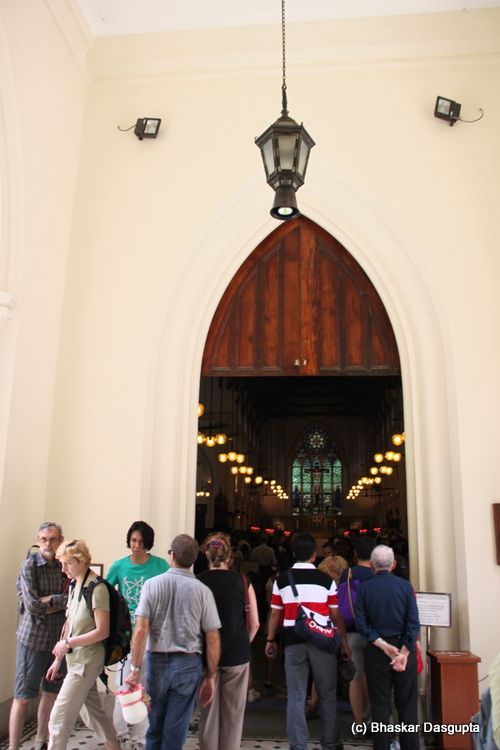 I peek through the main doors. The service is going on.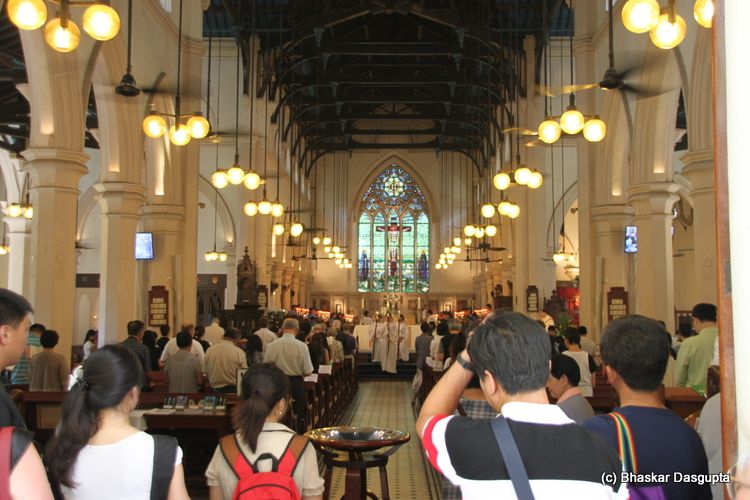 During the WW2, when the Japanese were in control, this building was converted into a club, the original stained glass windows were removed then, these are new ones.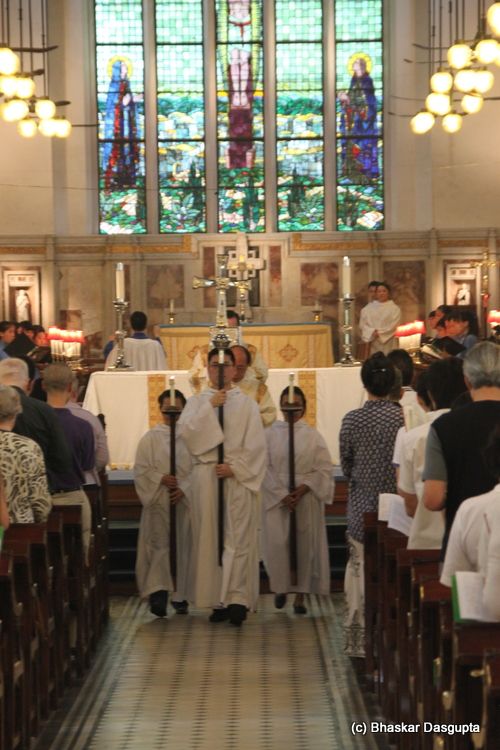 The procession is coming out and I beat a hasty retreat.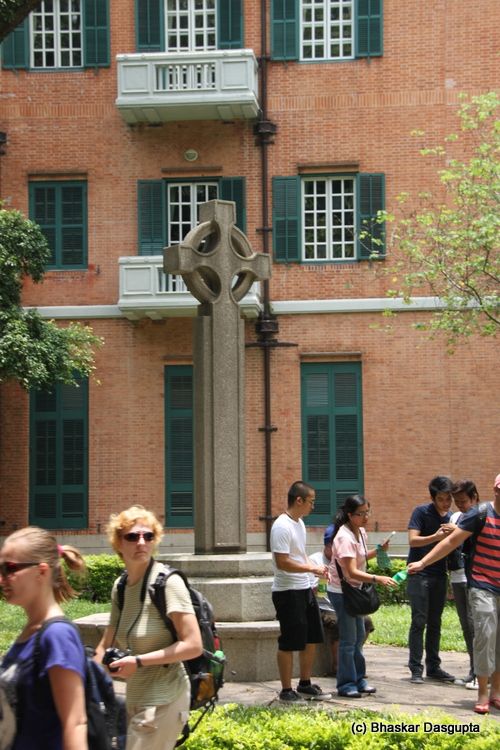 A lovely Celtic cross in the grounds. The shutters reminded me Calcutta and the lovely times I used to have there.



The sign board at the entrance…