I have been trying to photograph a cobweb for a very long period of time but always failed. My house in London seems to be blessed with spiders. And no, I don't have a problem with spiders, they are very good chaps, keep the house and surroundings clear of flies and other creepy crawlies. And most importantly, Diya loves them.
In fact, one spider has taken up residence inside my left rear view mirror of my car. And every time I look, there is a little cobweb there. I love the idea that there is a resident spider on my car. Not many people can claim that, eh? But I am getting away from my main story. Stop allowing me to do this.
Came out one morning and spotted this dew encrusted web


Perhaps a closer look? nope
In black and white? nope.
Perhaps changing the angle would help?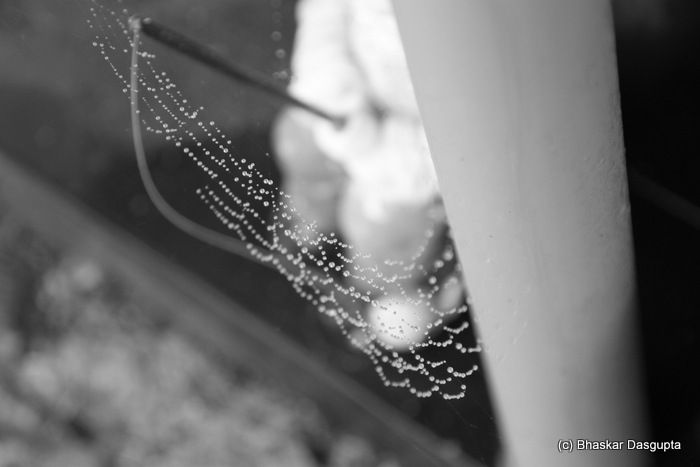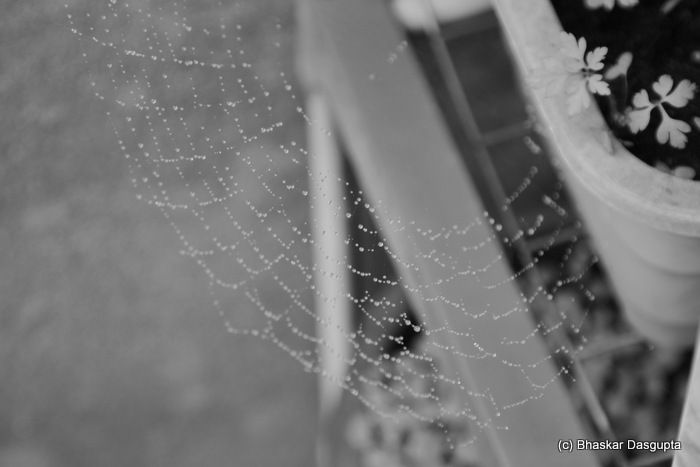 Bingo, a string of pearls in a spiders web. Beautiful structure.