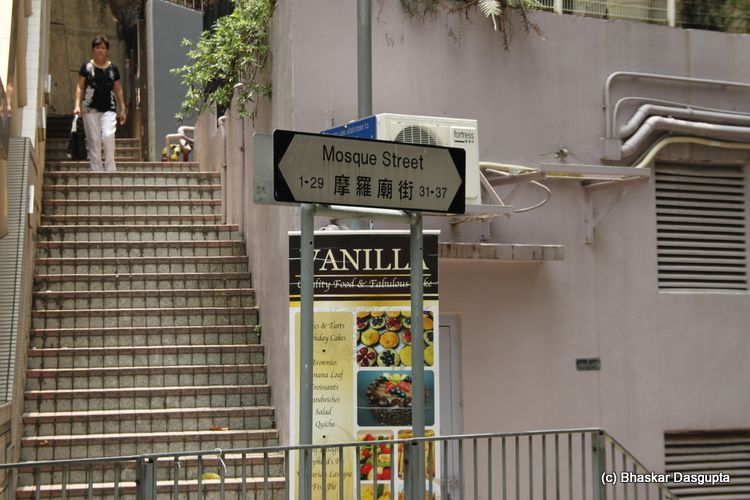 While going up the mid levels escalator (bloody hell!!!, but that's a post for another day), in the middle, I popped out on Mosque street.
The gate is fairly imposing. Guess what? The mosque is off limits to everybody other than Muslims. So I popped in.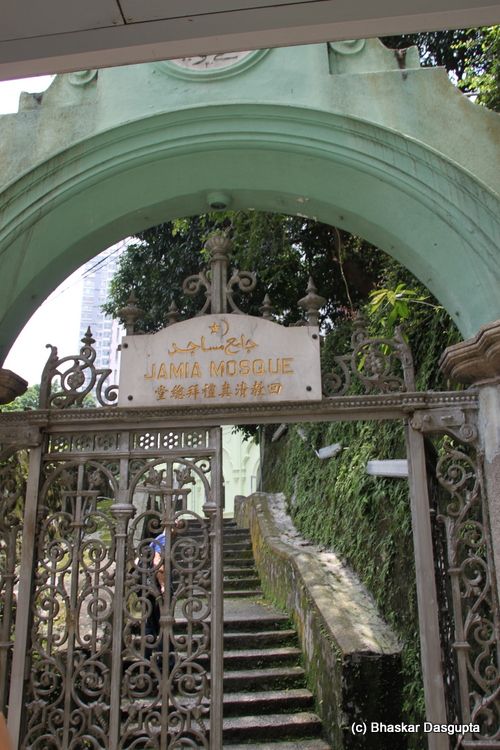 The iron gate is very finely wrought.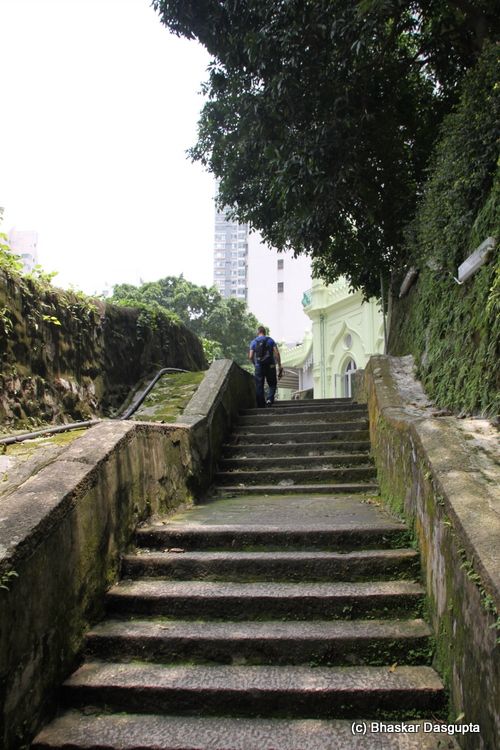 Climbing the stairs to the mosque. On the right is an abandoned garden. I found it surprising, to abandon a garden in land poor HK?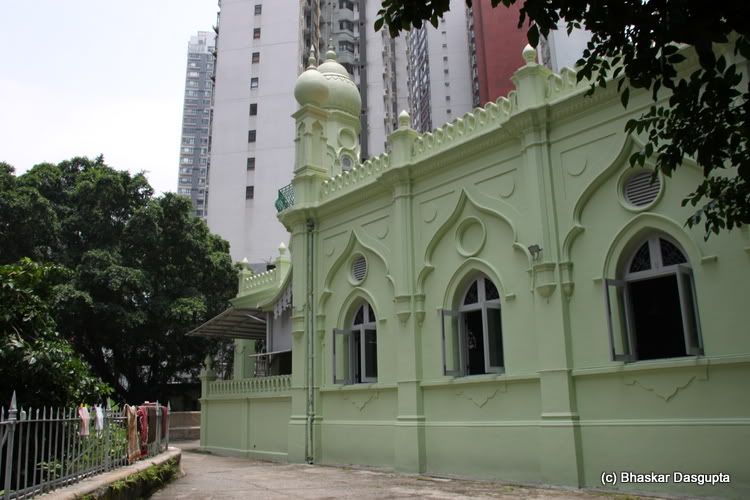 The colour of the mosque, pistachio, is an interesting one.




Its a lovely little building with this exquisite circular staircase.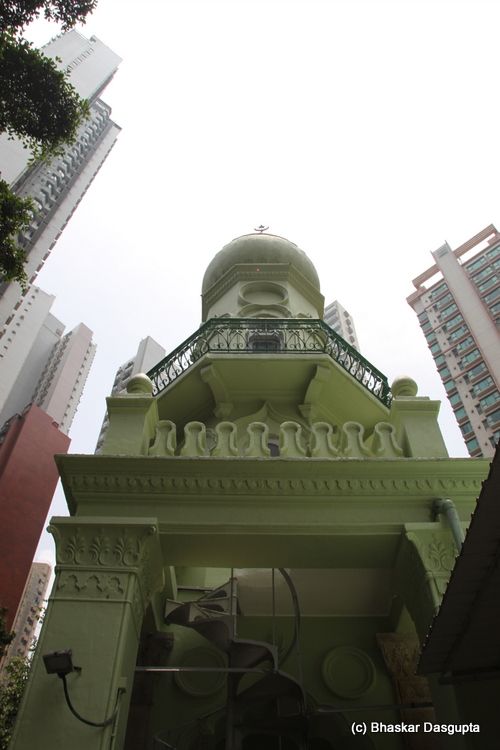 This dates back to 1849. Interestingly enough, this is also called as the Lascar temple. heh. And one website says that this is because of its Indian heritage. Quite a lot of Indian Muslim soldiers, in the employ of the British Government, were based in HK and ergo the Indian heritage. They used to live on Lascar street and the Indian Muslims got some money together, got a piece of land from the government and constructed this.


A nice little plaque about the rebuilding…the original mosque was torn down and due to a donation from an Indian Muslim, the new mosque was reconstructed.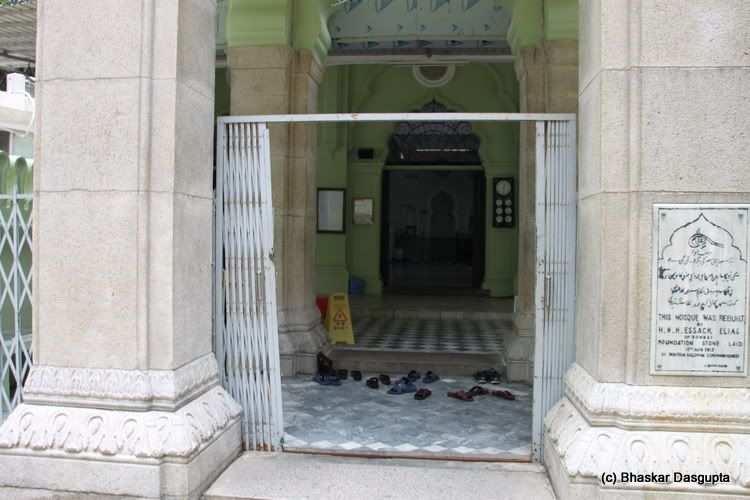 Peeking into the mosque proper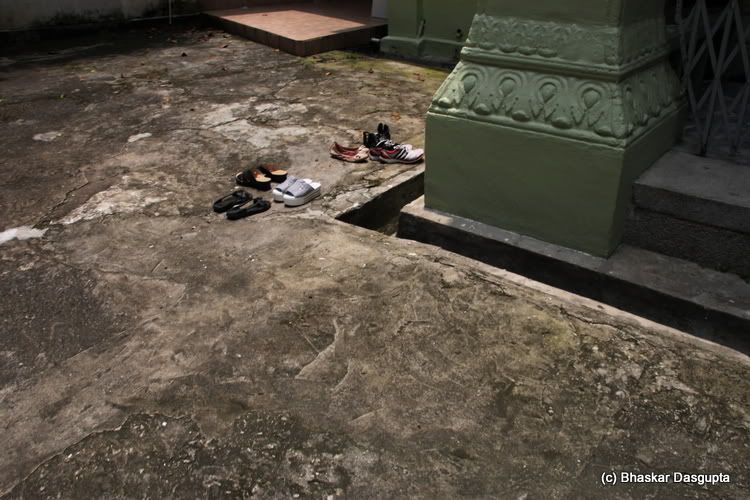 Very interesting architectural details.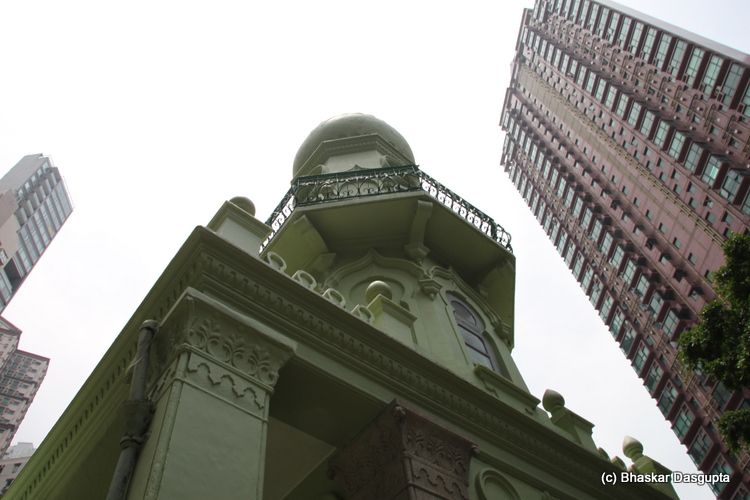 The minaret stands proud between the apartment blocks. This mosque is said to bear a resemblance to the Moti Masjid in the Red Fort in Delhi India. Hmmm.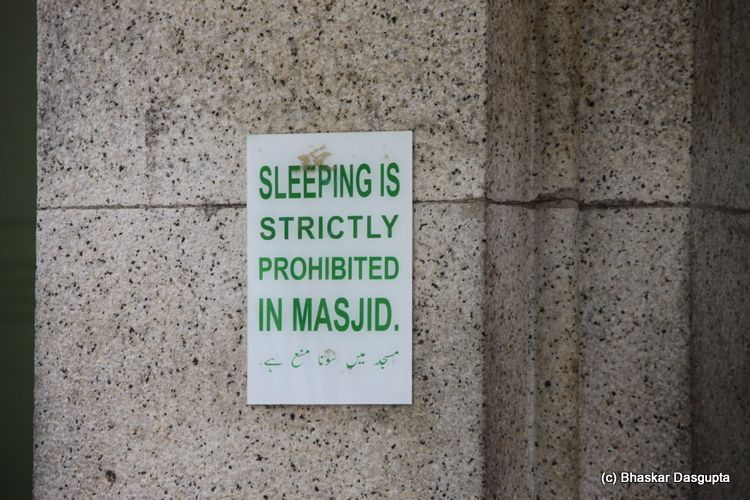 It was occupied so I didnt think it would be good to go inside. There is a building on the other side of the mosque used by travellers..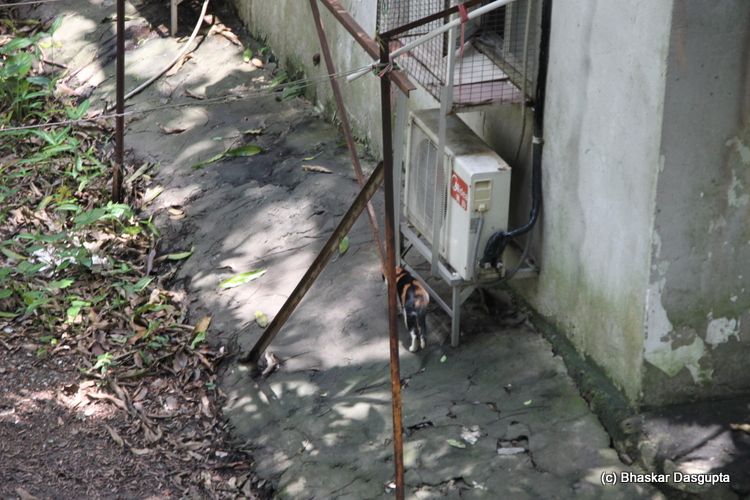 A cat sinuously moving through the legs of the AC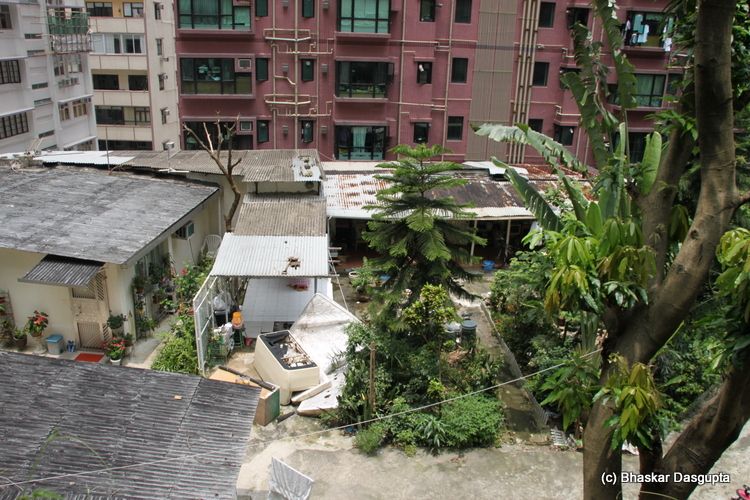 On the other side of the mosque, there is a lower level. Did you know these houses are actually squatter houses?
The original squatters were given leave to stay here 3-4 generations back and now they have established themselves permanently.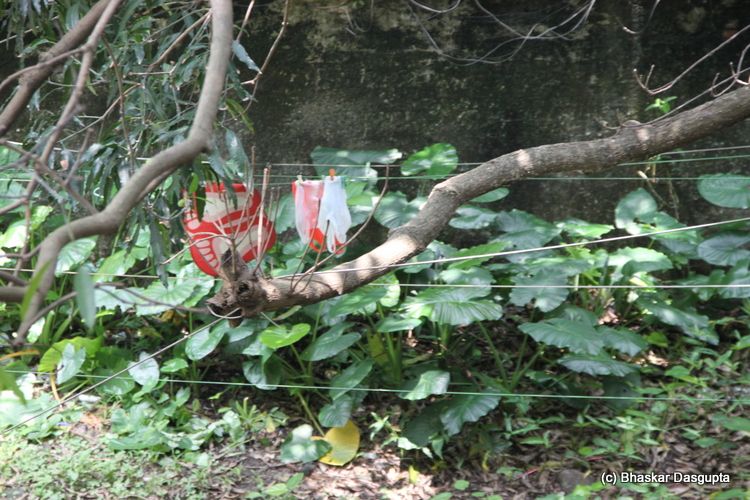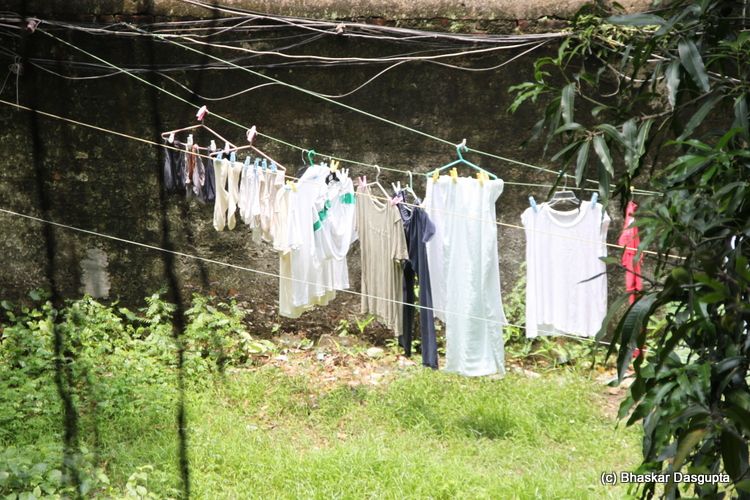 With a garden and clothes line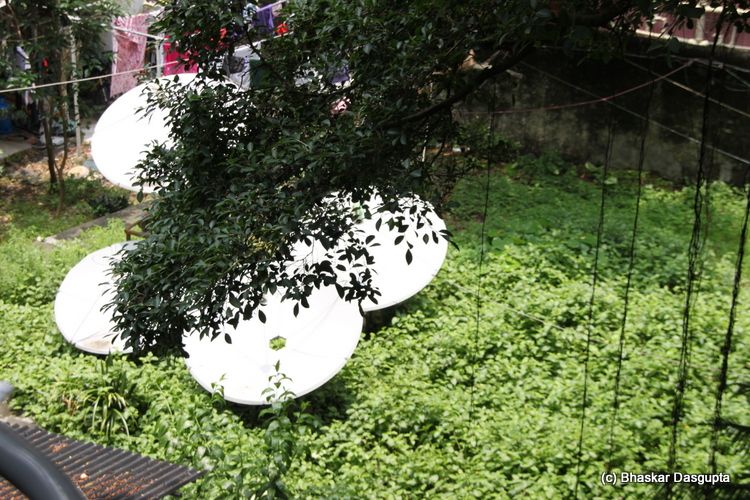 Some very very heavy duty satellite dishes as well.


An ancient banyan tree towers over the squatter lands.


The mosque is overshadowed by these tall apartment blocks.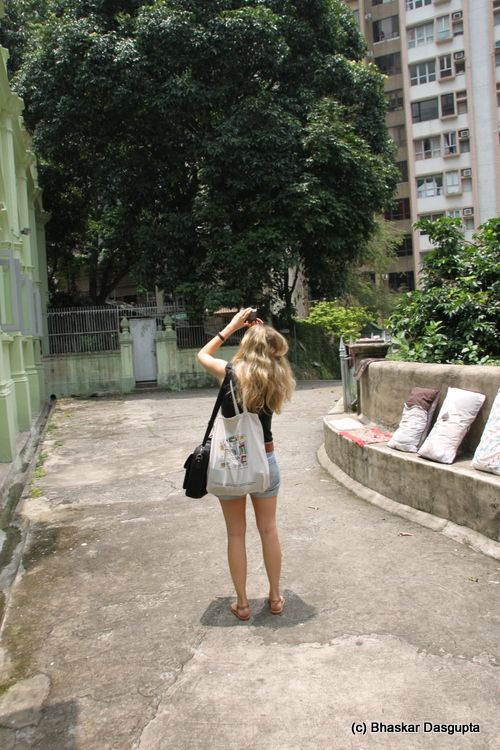 I had company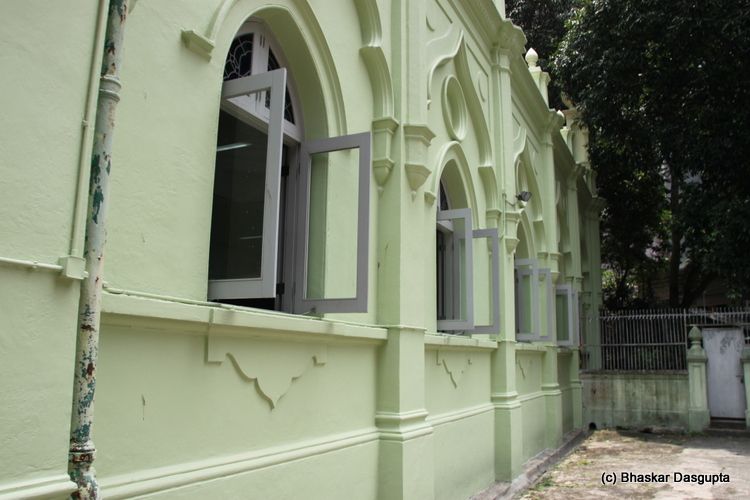 The windows were wide open. I went to leave…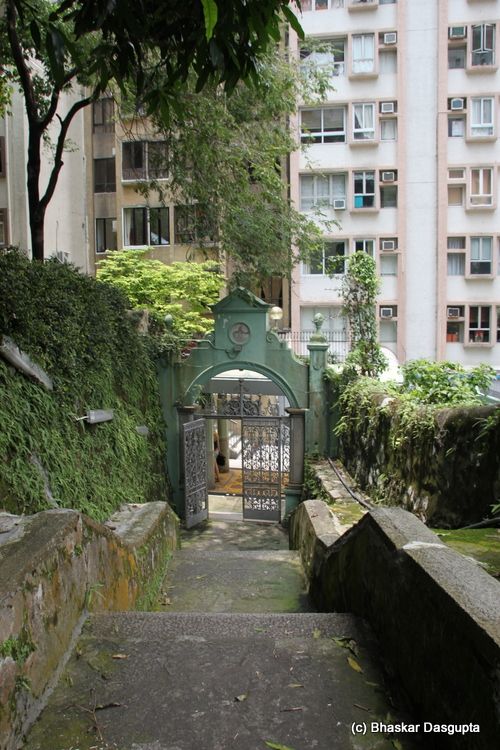 The gate is really really nice, beautiful work.




And yes, that is a tamarind tree overshadowing the entrance. Some of the fruit was lying on the ground but I wasnt brave enough to pick up the fruit and eat it.
Very nice place.