I went for a walk about London. Now that I have a great pair of shoes, it has literally given me wings, I can walk for hours without my knee swelling up like a puffer fish.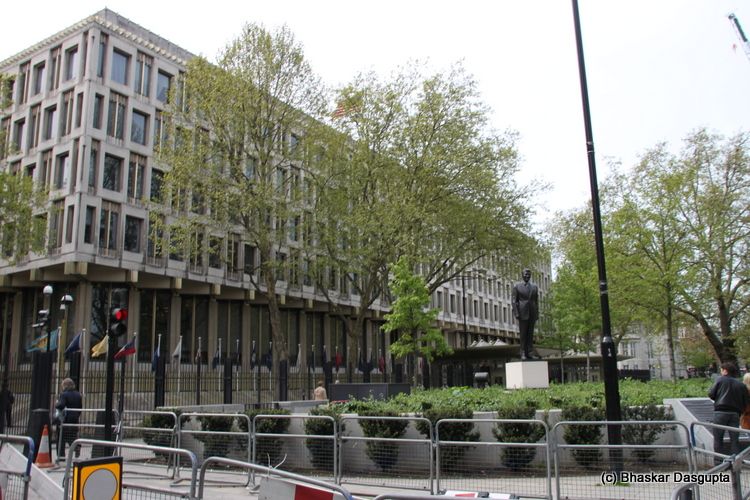 I turned the corner and there's your American Embassy.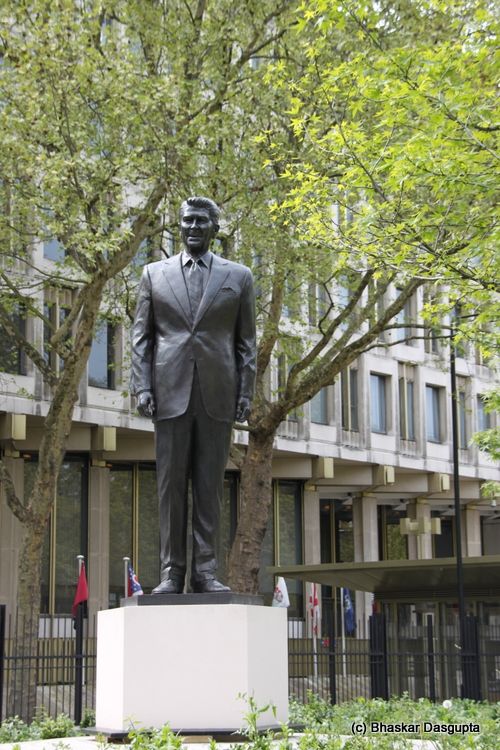 With the great man himself, Ronald Reagan.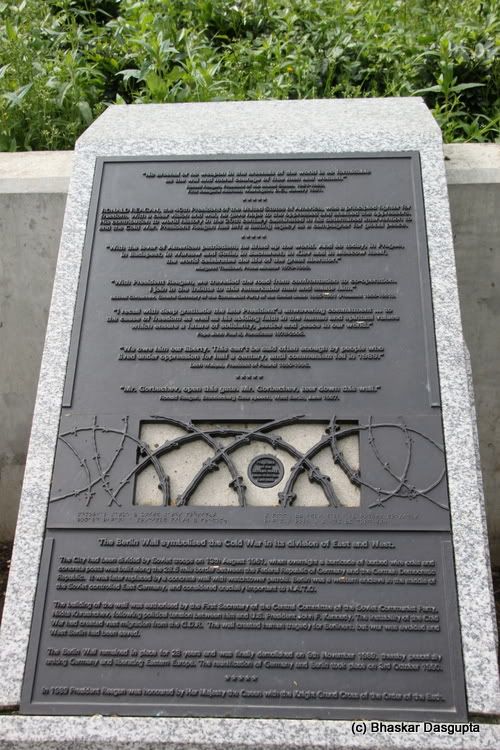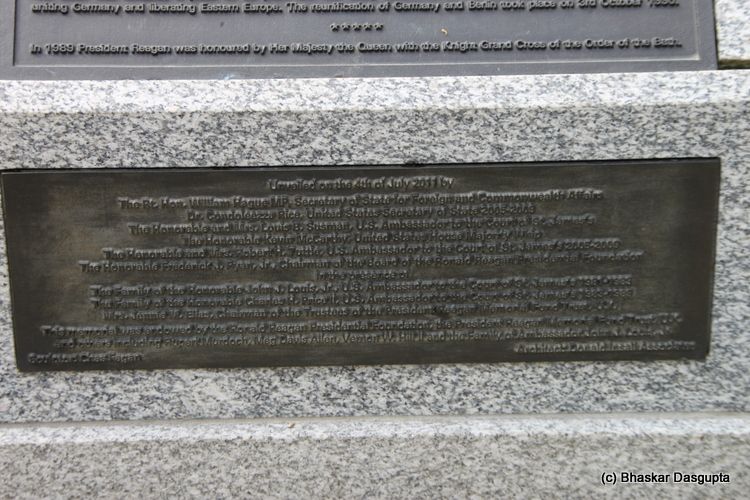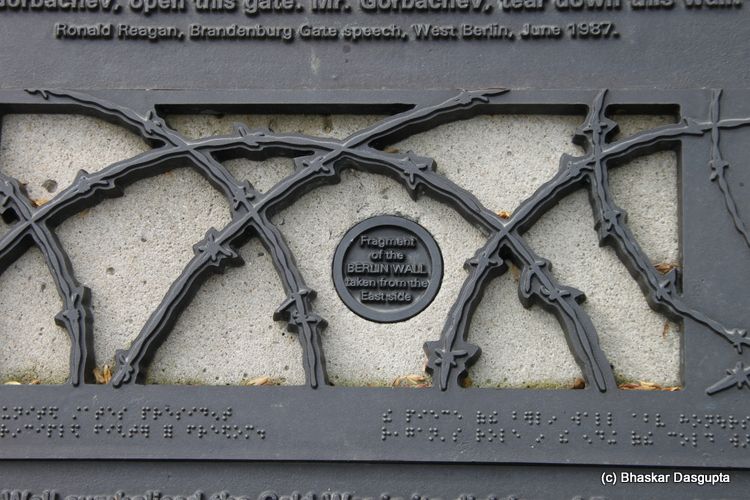 I had to touch it. The Berlin Wall itself. But despite the huge history behind it, I couldn't feel anything, it didn't talk to me, I am afraid. But a piece of history none the less.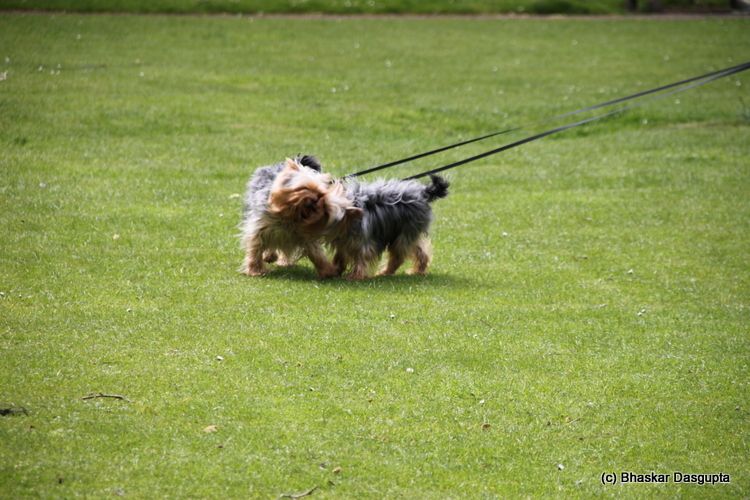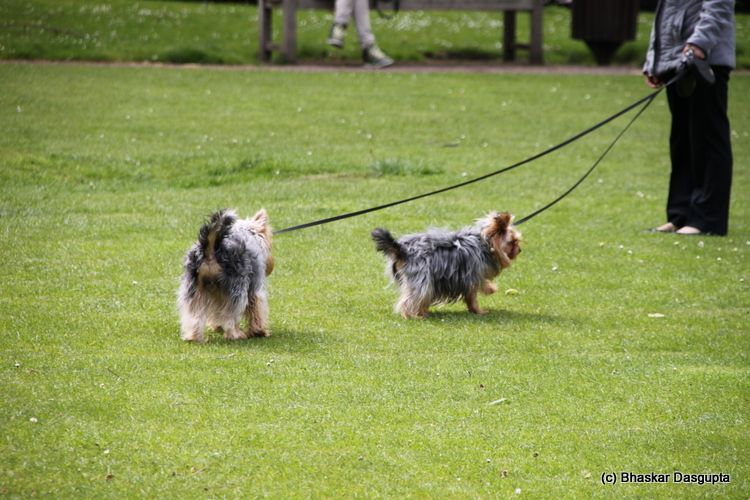 Couple of doggies playing in the park.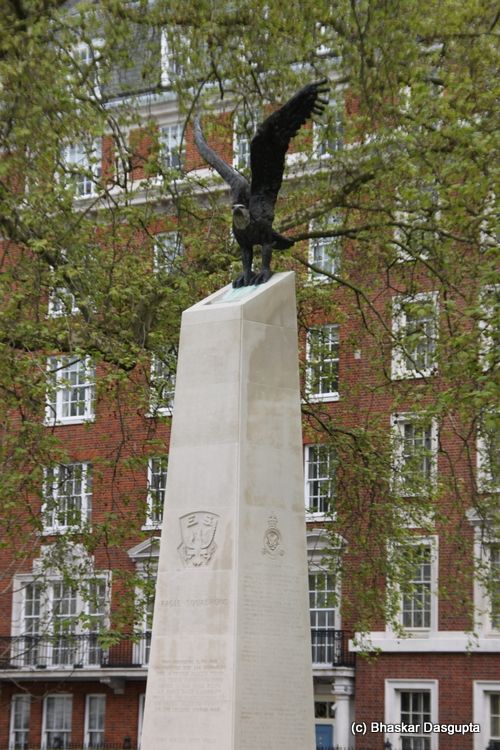 This is something that I wanted to see for a long time. The American volunteer pilots who fought for the United Kingdom during WW2. This monument is a great remembrance to those brave pilots.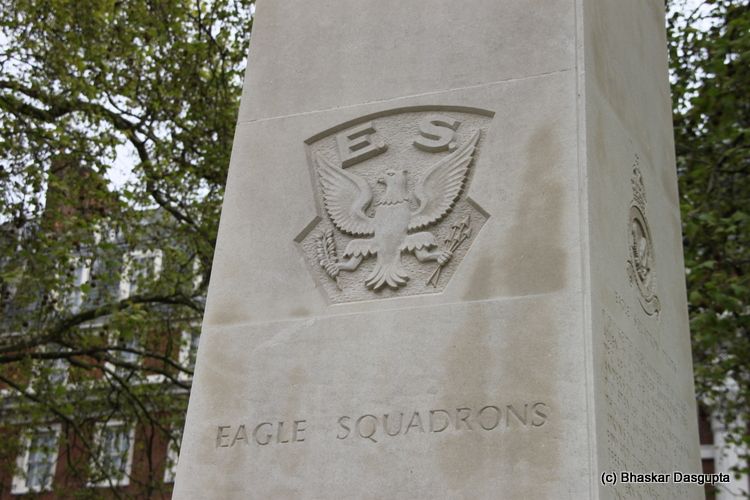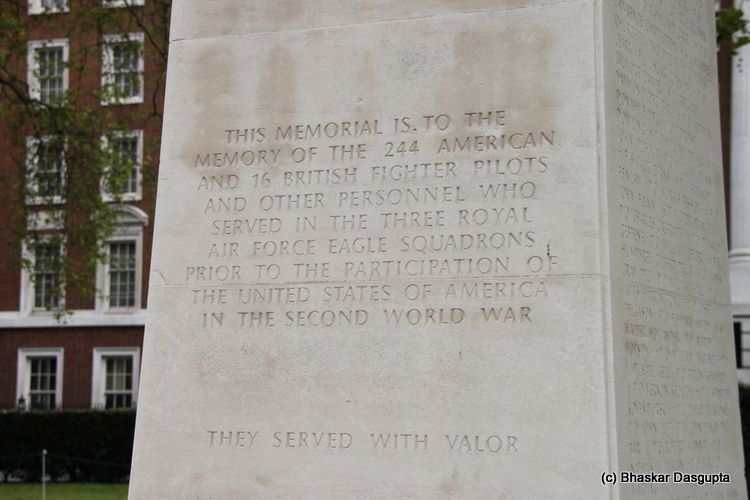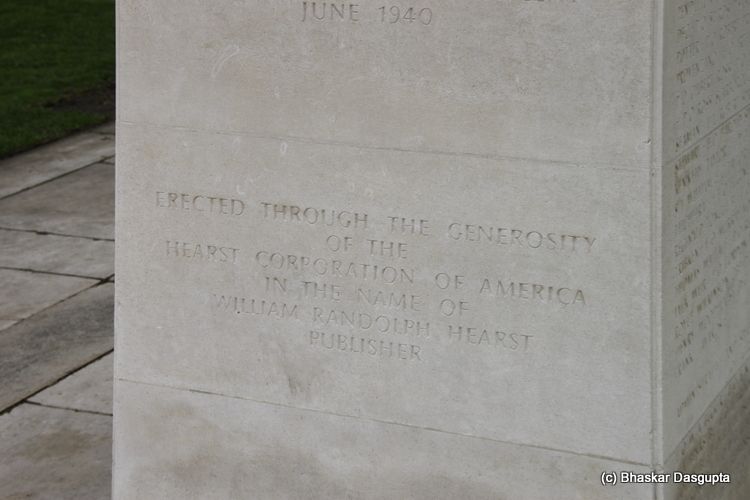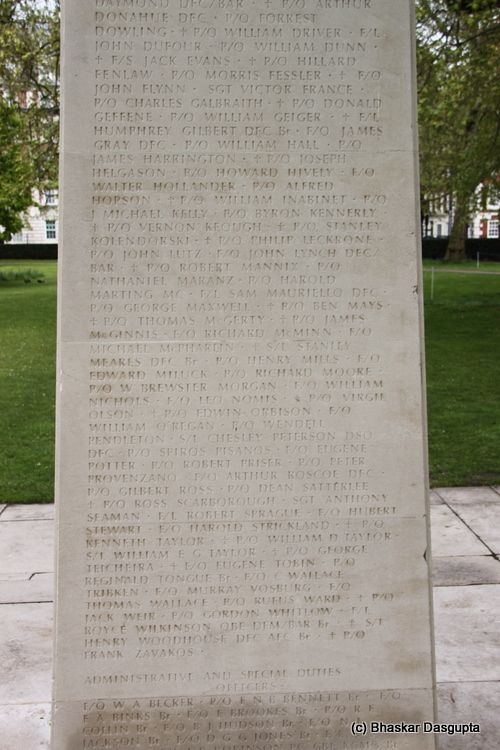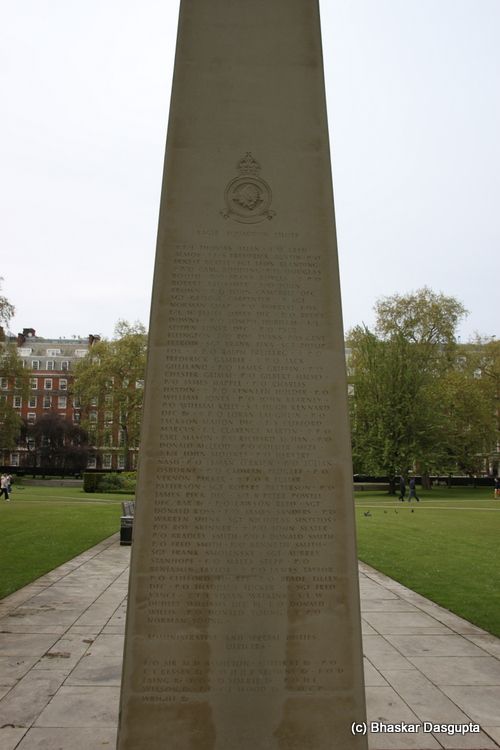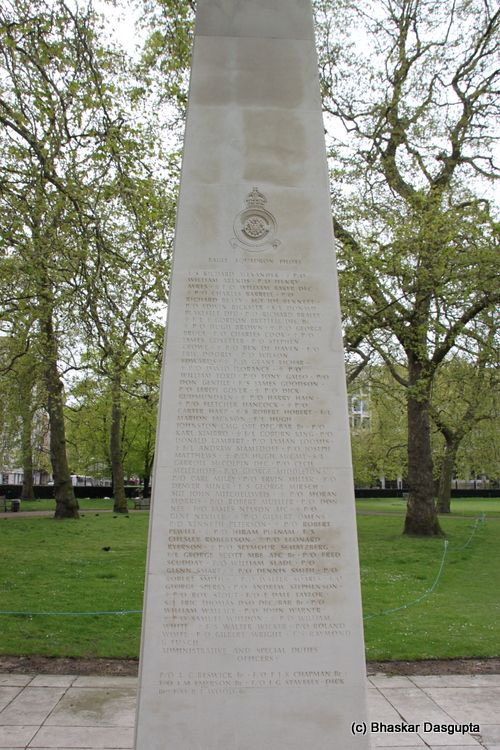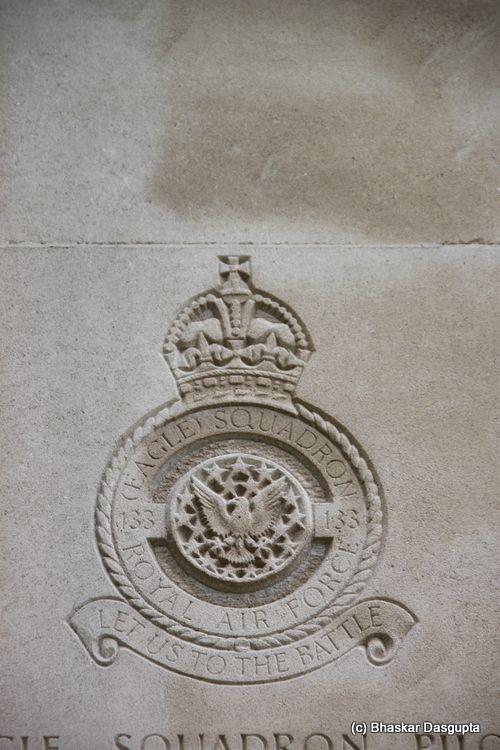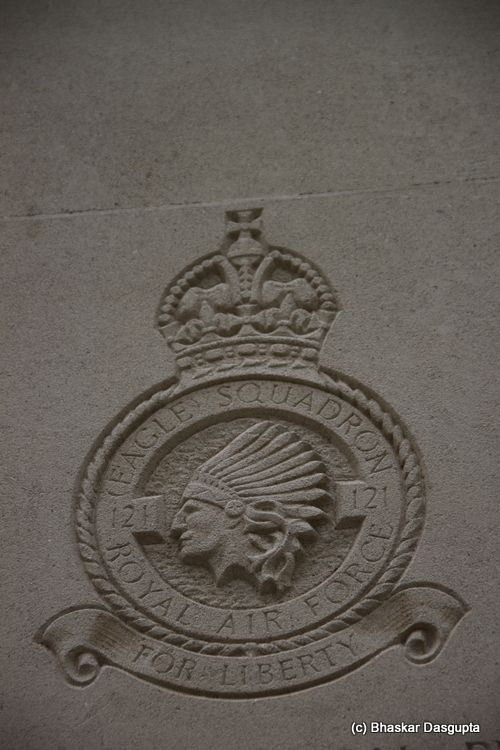 There were three squadrons, 71, 121 and 133. Brave men, many many died here. These squadrons were transferred to the USA 8th Air Force and now are based in the Seymour Johnson Air Force Base in Goldsboro, North Carolina. Quite a story. We thank them warmly.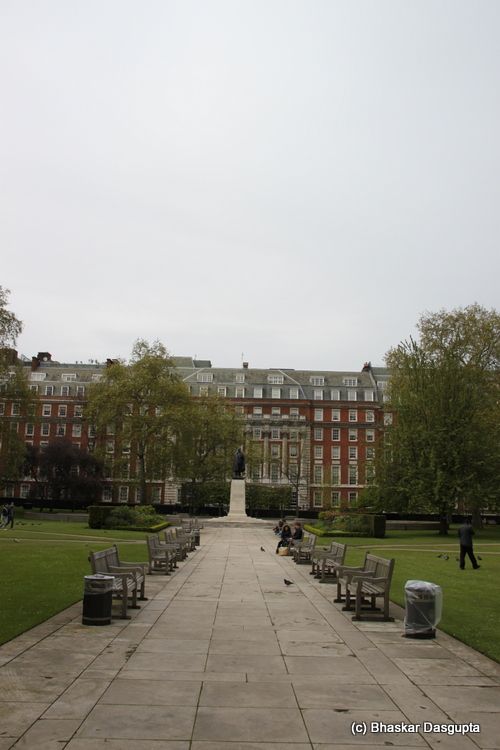 Standing in front of the Eagle Squadron memorial, I look on the other side of the garden.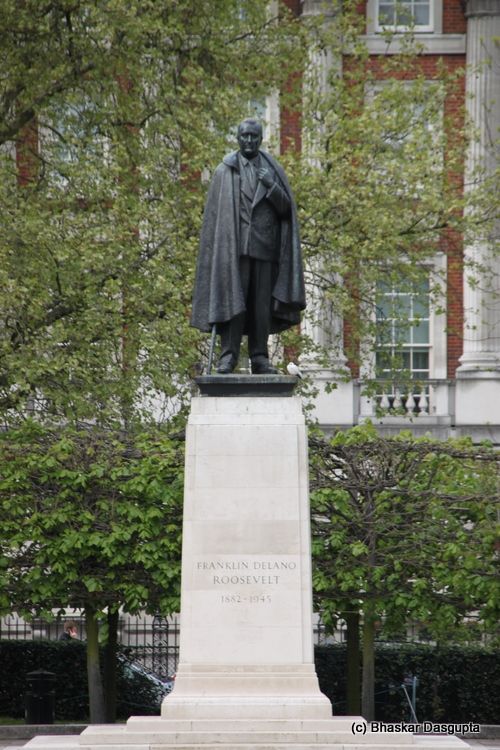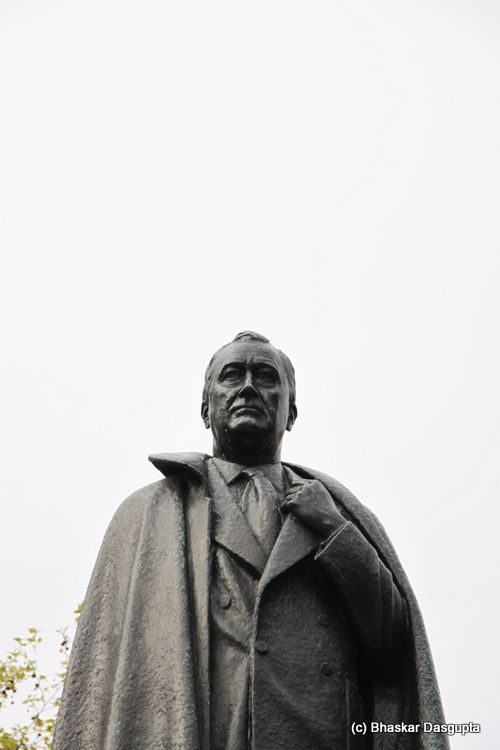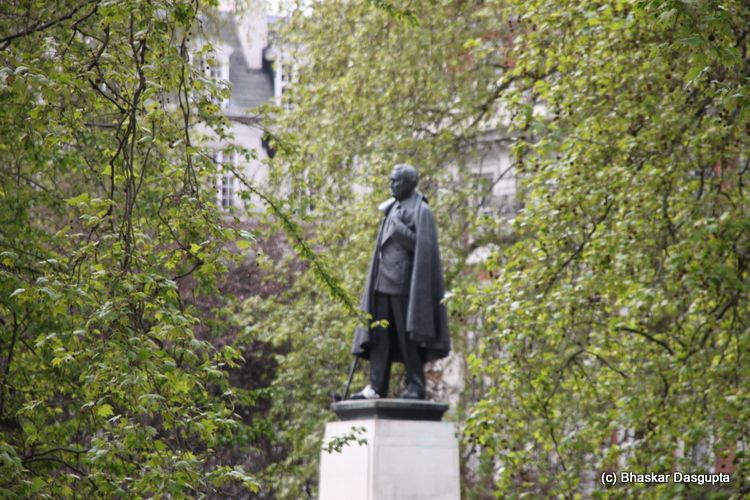 Yep, its FDR, that great man indeed.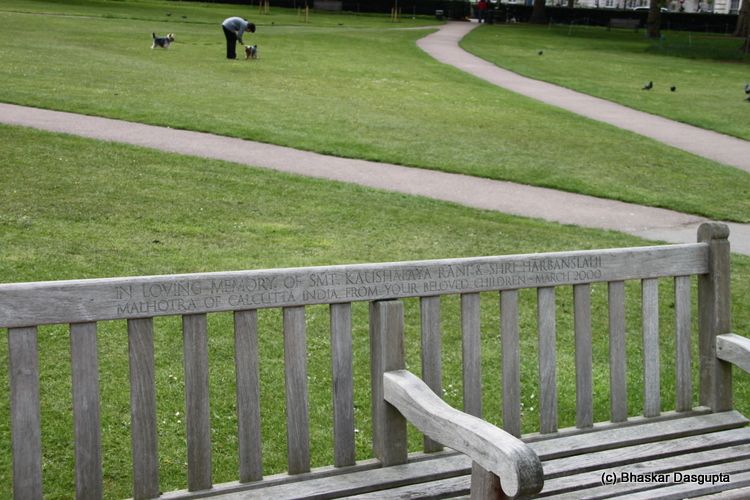 Couple of memorial benches. And a bong connection is present here as well. Joy Bangla!


Its a bit of a severe garden…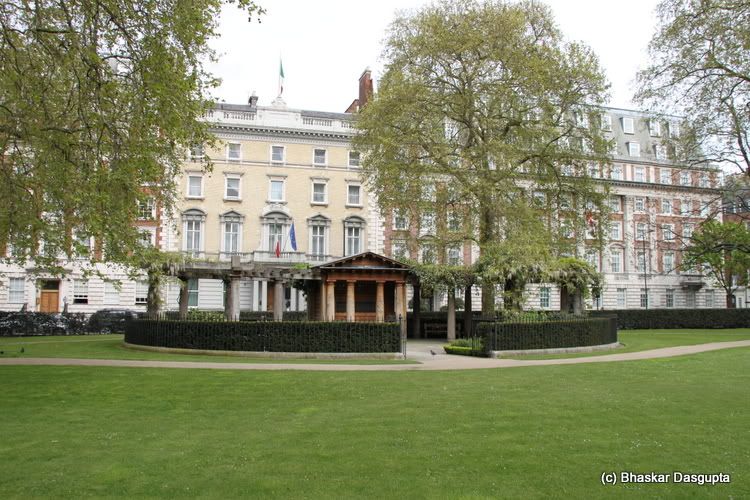 Hello? what is this?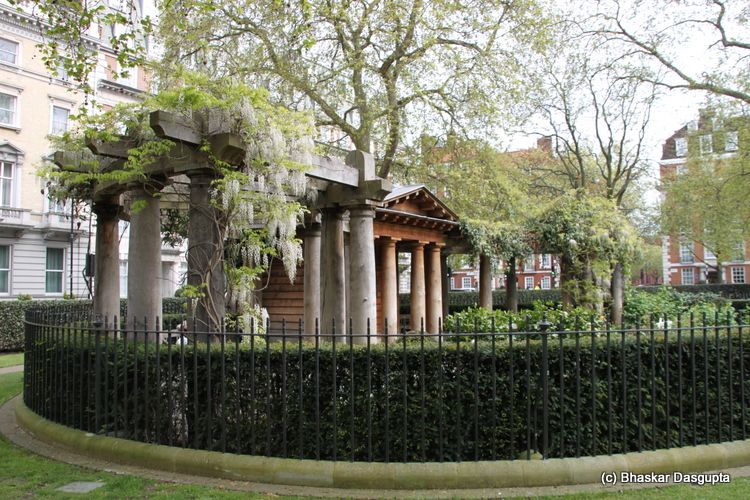 Its an extraordinary looking structure.


This little garden was constructed to commemorate the 67 British citizens who died in the 9/11 terrorist event. Below this stone is a girder piece from the buildings…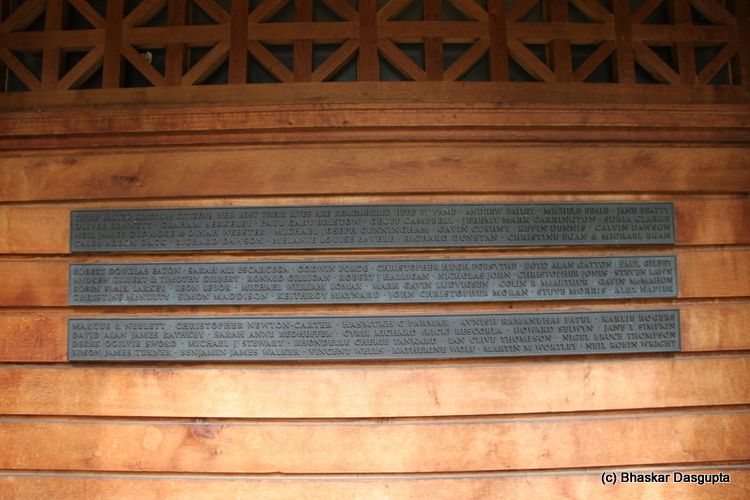 These three plaques note the names of those innocent ones who died.


A very quiet contemplation place.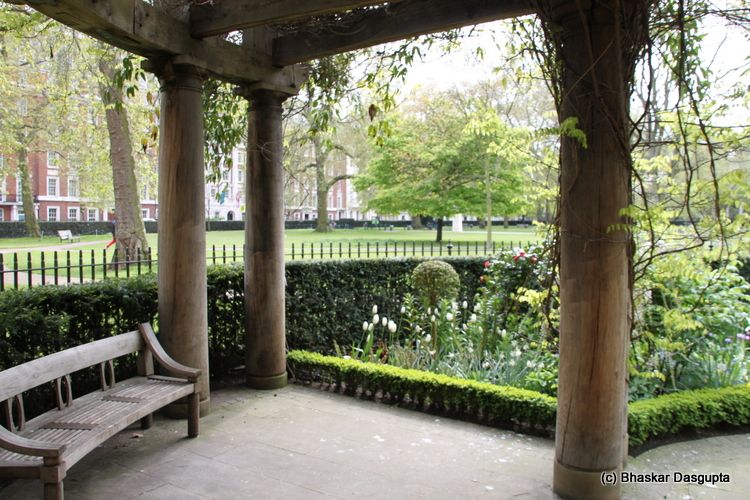 It was well designed indeed.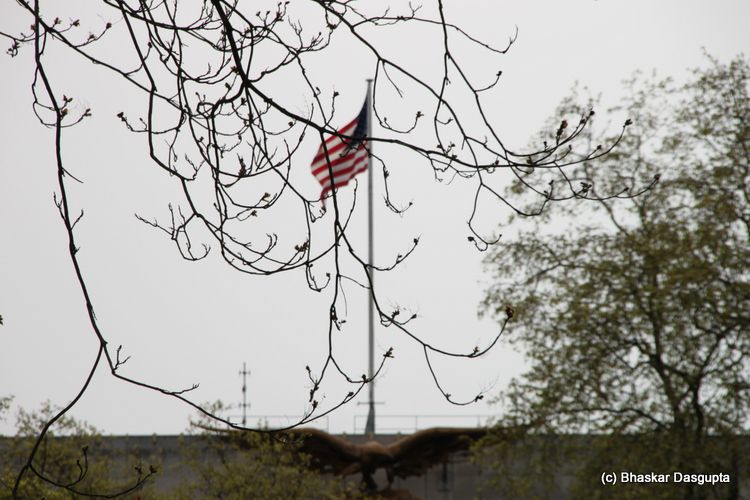 I can see the American Flag flying on the other side. And the garden is beautiful as well, with some brilliant flowers.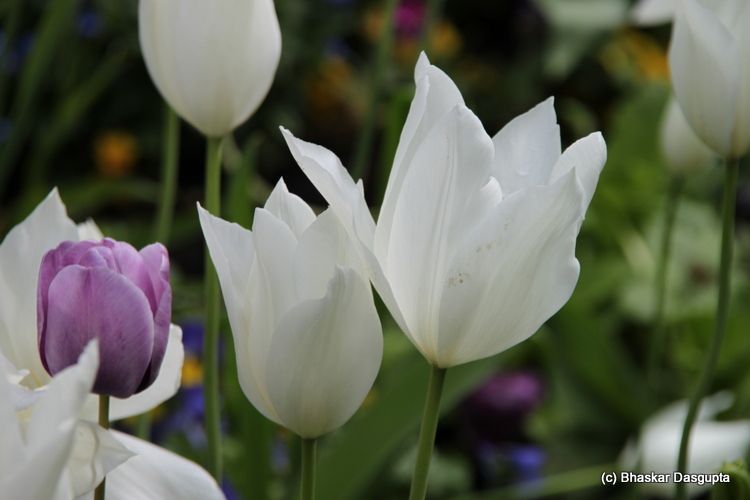 Sat there for few minutes, remembering that terrible day, when i lost friends and my life changed a wee bit.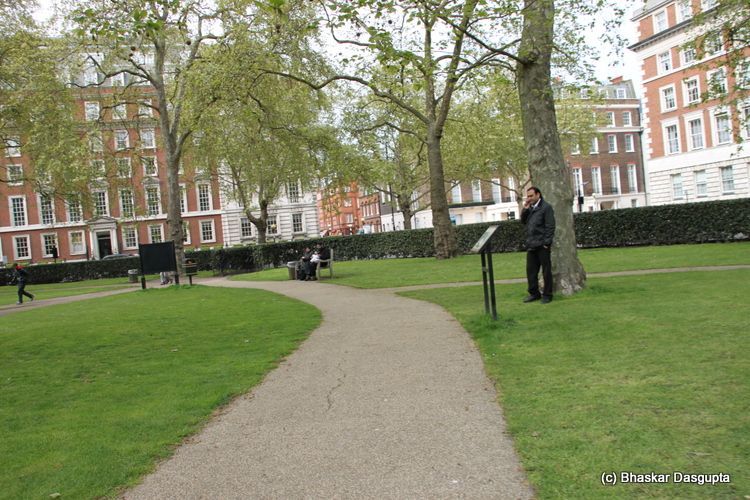 Man, we specialise even in bloody garbage!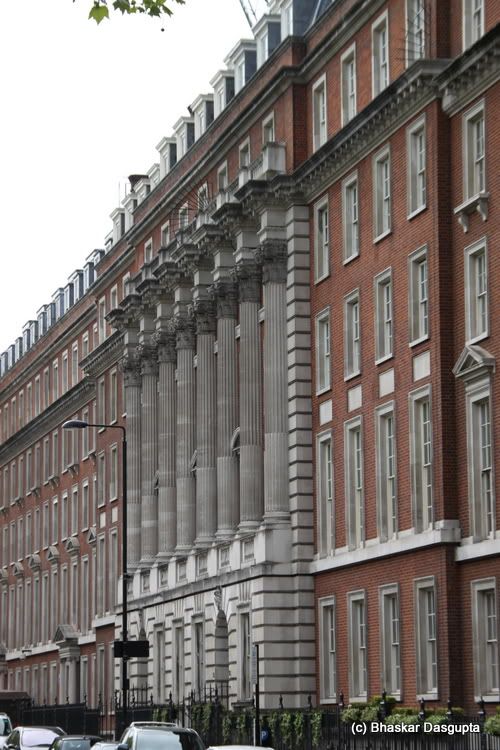 Looking at the imposing if a bit boring buildings on the east side of the garden, I exit the square. Nice place but too anti septic, too processed and too clean and tidy for my taste. It didn't ring my bells, I am afraid.