Did you know that 2 centuries back, there was a movement akin to John the Baptist's? And then this church was constructed to welcome the Lord? A most extraordinary building with an extraordinary history.
I turned the corner from the most lovely bookshop in London and the beautiful edifice opens up


The church is made up of Bath Stone and is tiled (rather than lead roofed as is usually the case).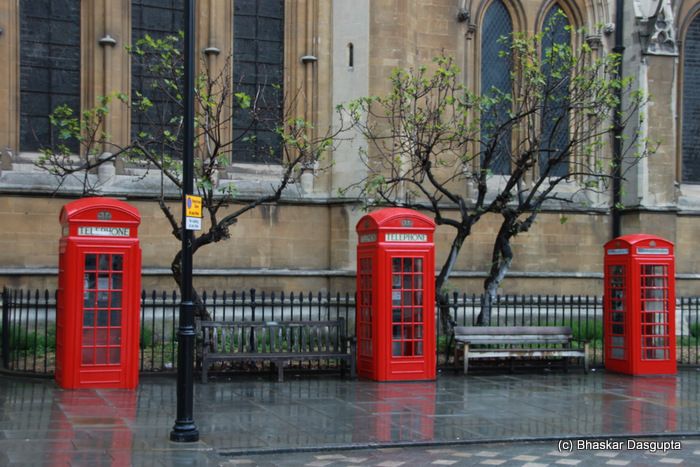 These three telephone boxes, Mamma, Papa and child (why is one smaller than the other two?) stand guard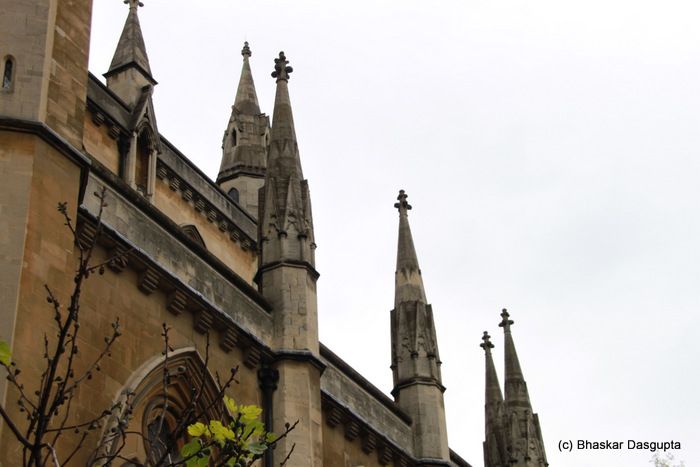 Fascinating and finely carved spires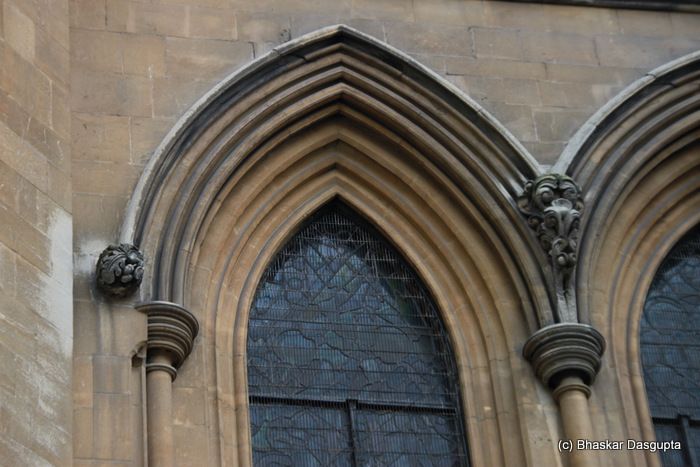 Mason faces adorn the ends of the windows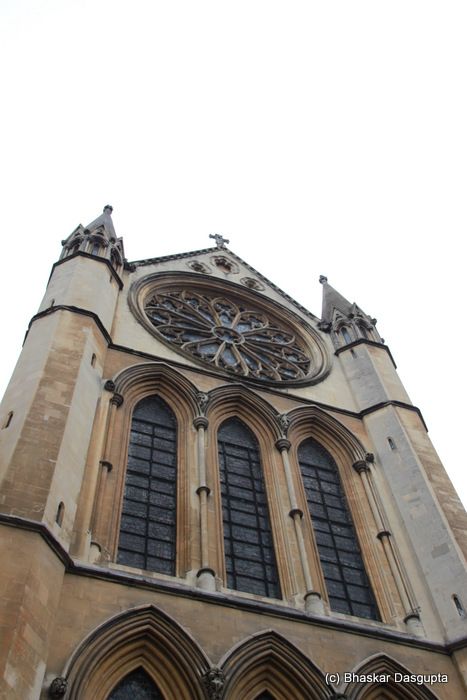 The little garret windows are a very interesting counter point to a severe roof line.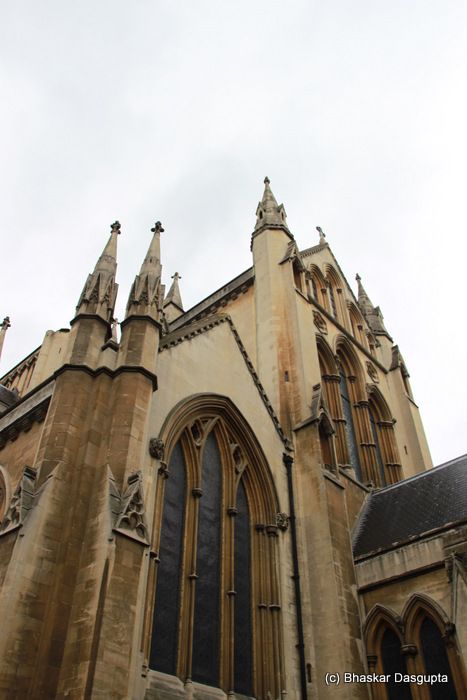 I move to the right and keep looking up to the church, it is narrow, tall and soaring…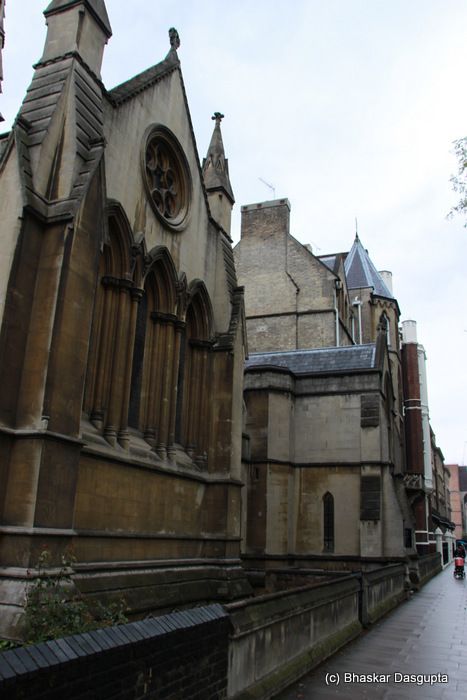 The door was closed. Some serious buttresses..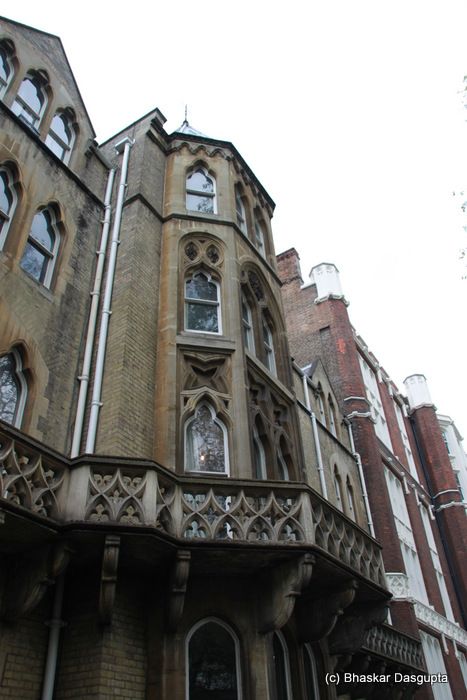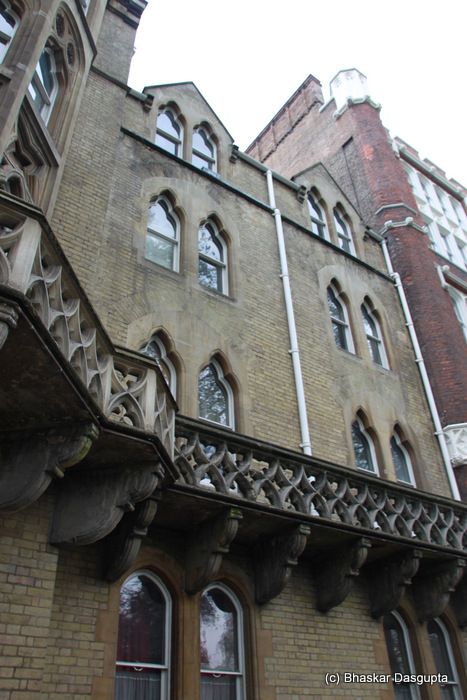 These apartments are extraordinary. The stone balustrade balcony itself is worth admiring.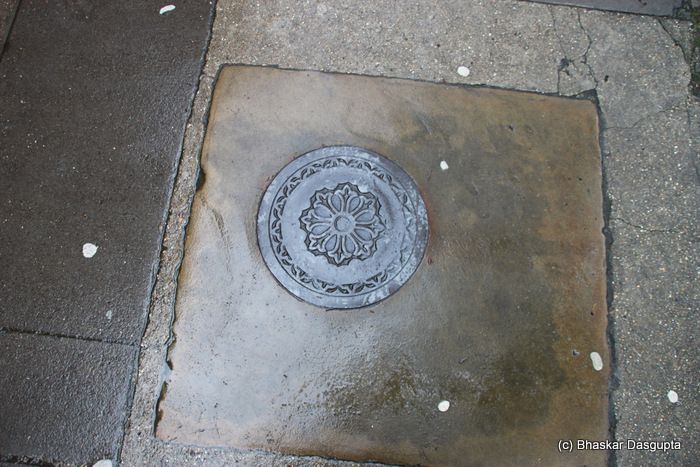 Check out the round manhole cover on this stone flagstone.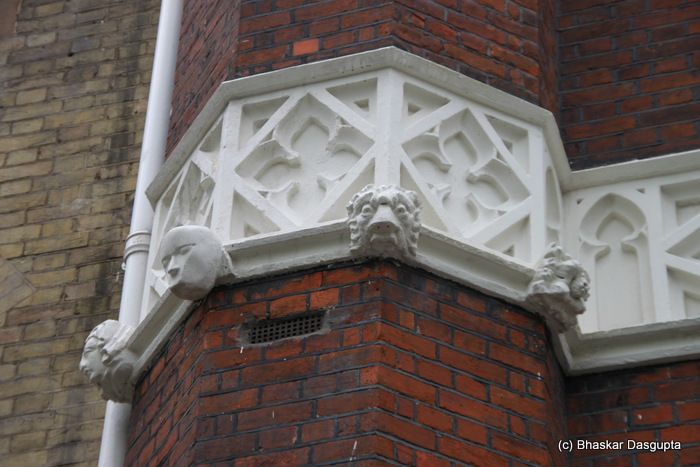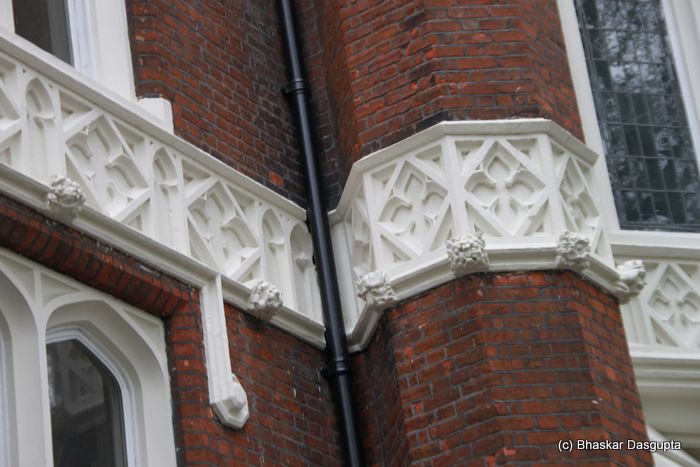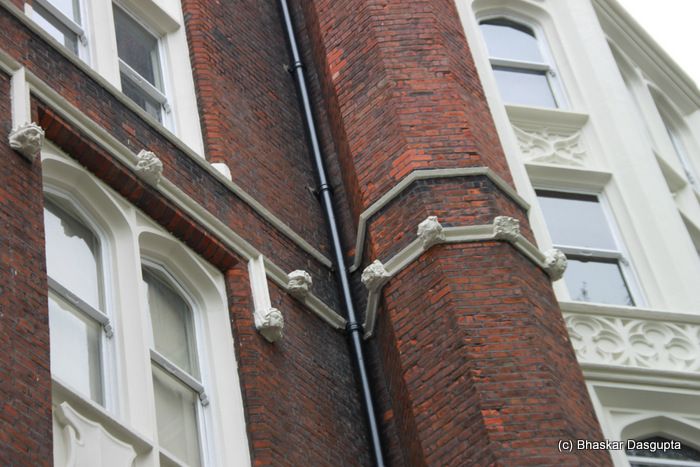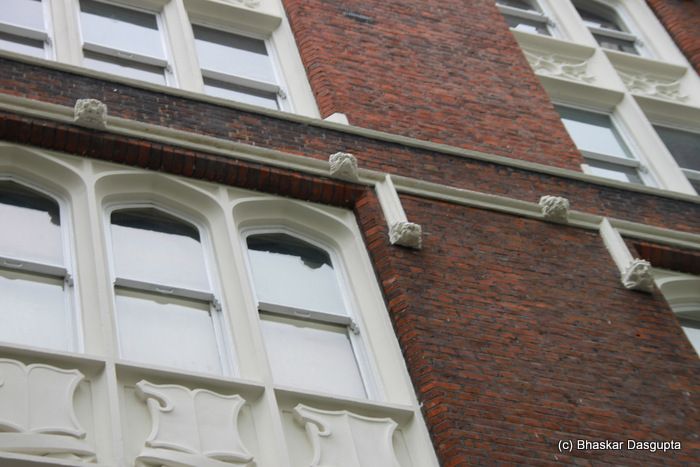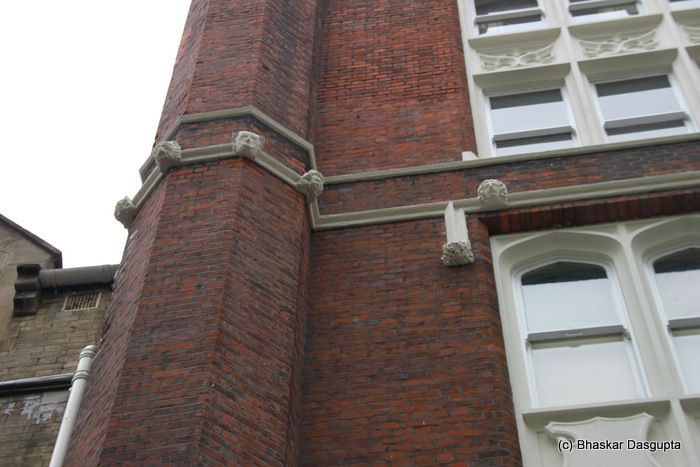 This section of the church which seems to be attached to the church is curiously unfinished, and is made of brick..But the mason heads are still present and much of the decorations are similar. Interesting.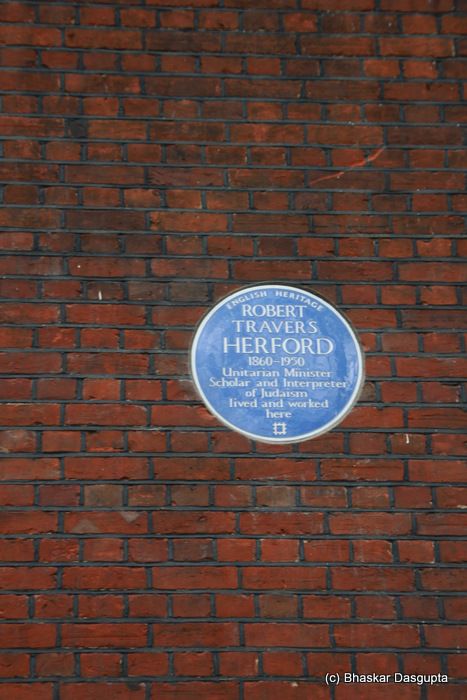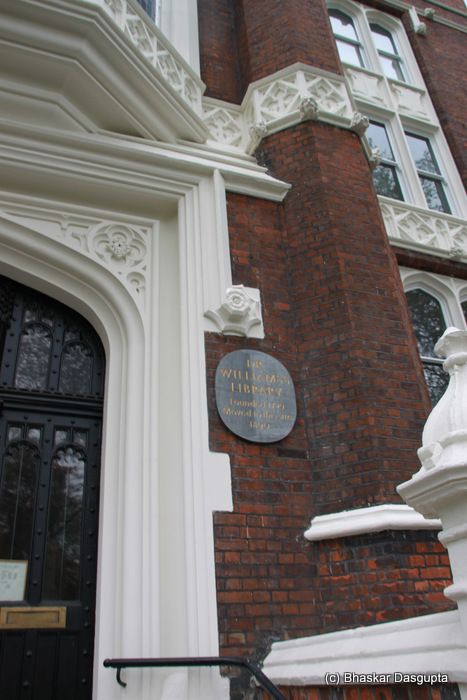 Couple of worthies lived here…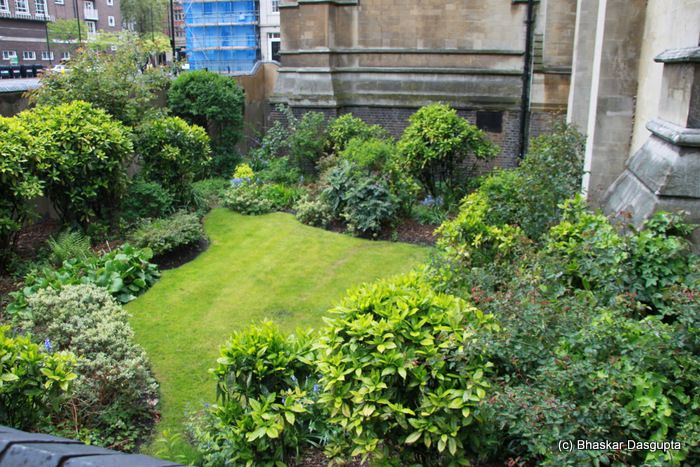 Walking back, I peeked over the wall, a nice little garden.


A series of very pretty windows..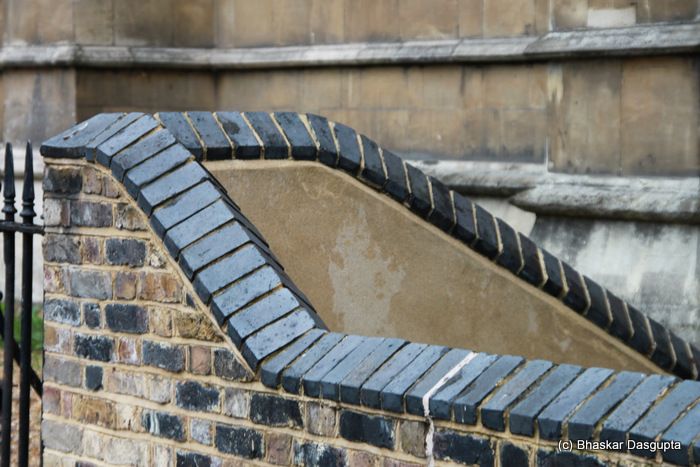 The wall was fronted and topped by these black shiny bricks.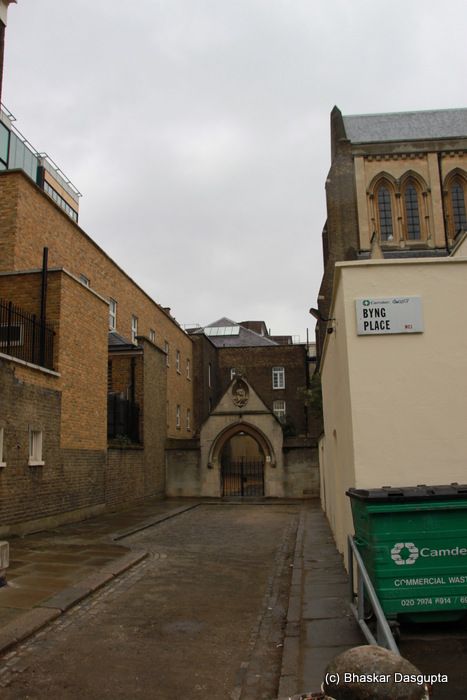 A lovely looking statue, St. Paul? on top of the arch.


I move into the UCL and this lovely staircase is seen.


Assemble in the Anatomy Yard, lol.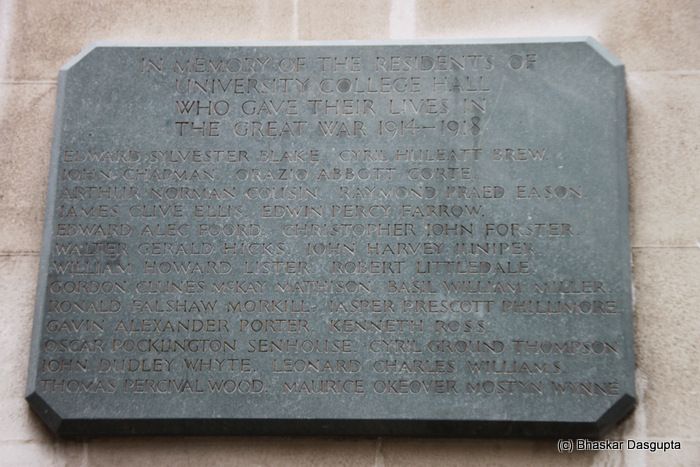 A plaque which commemorates the dead from the college in the great war of 1914. It has been put up for such a long time, does anybody remember them? or that war? Its such a sad state..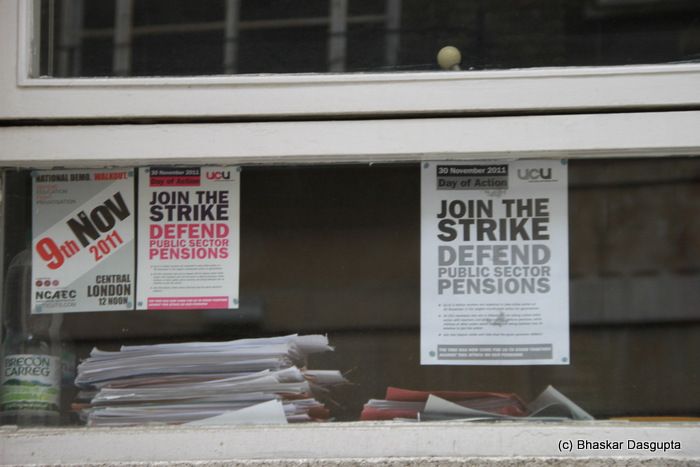 Moving through the college's old old buildings.




No Parking sign with a parked car. heh.