Well, I again got invited to have a bite to eat at Gordon Ramsey's restaurant at the Claridges. I have blogged about this
before
, but at that time, I didn't take good or enough photographs.  It is a fascinating place, something that I rarely get to see in detail, but then wanting to blog about it, I was 'bolshie' in asking the chaps about permission to take some photos and they gave it. I also didn't manage to get hold of the menu of what they had fed us and the wines (look at the previous blog post, there was 50% more of this), but suffice to say that I arrived there at 5 PM and left at 11:30 PM. There was just a constant stream of great food all the time.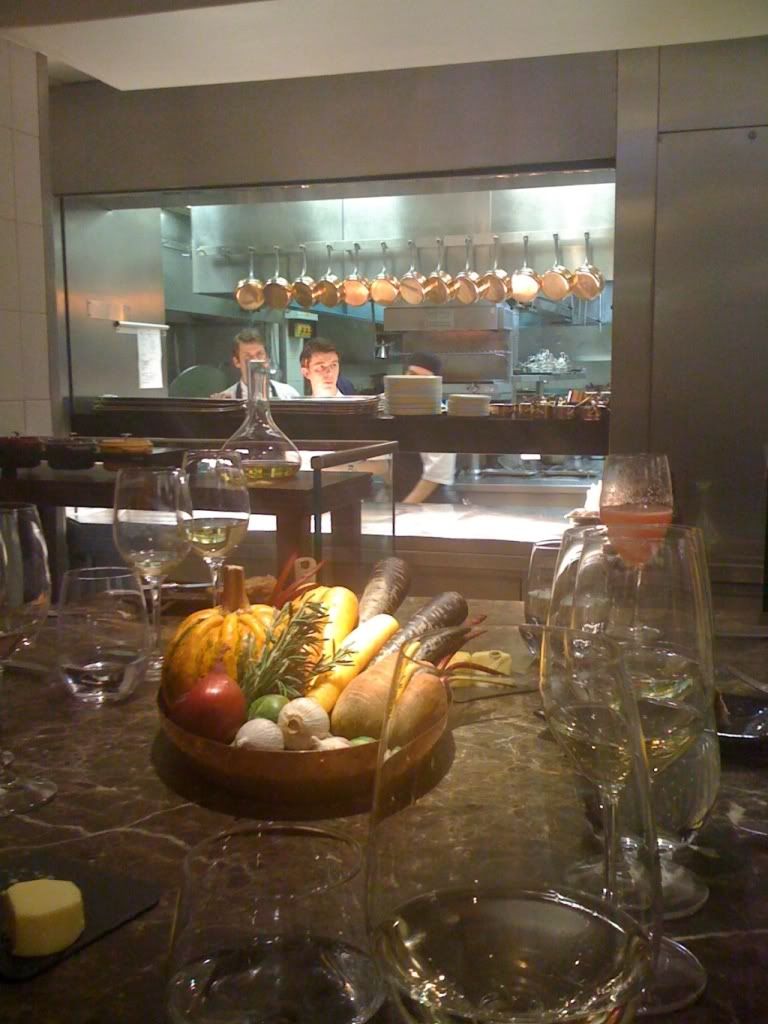 That's the chef's table, inside the restaurant.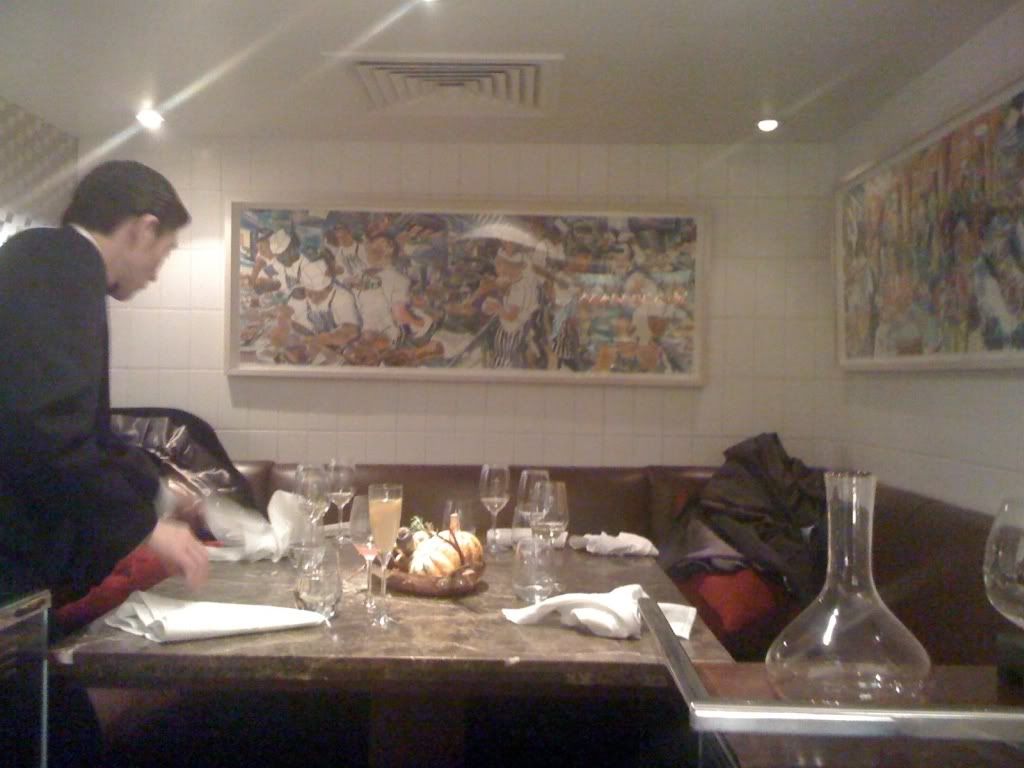 Another view of the table.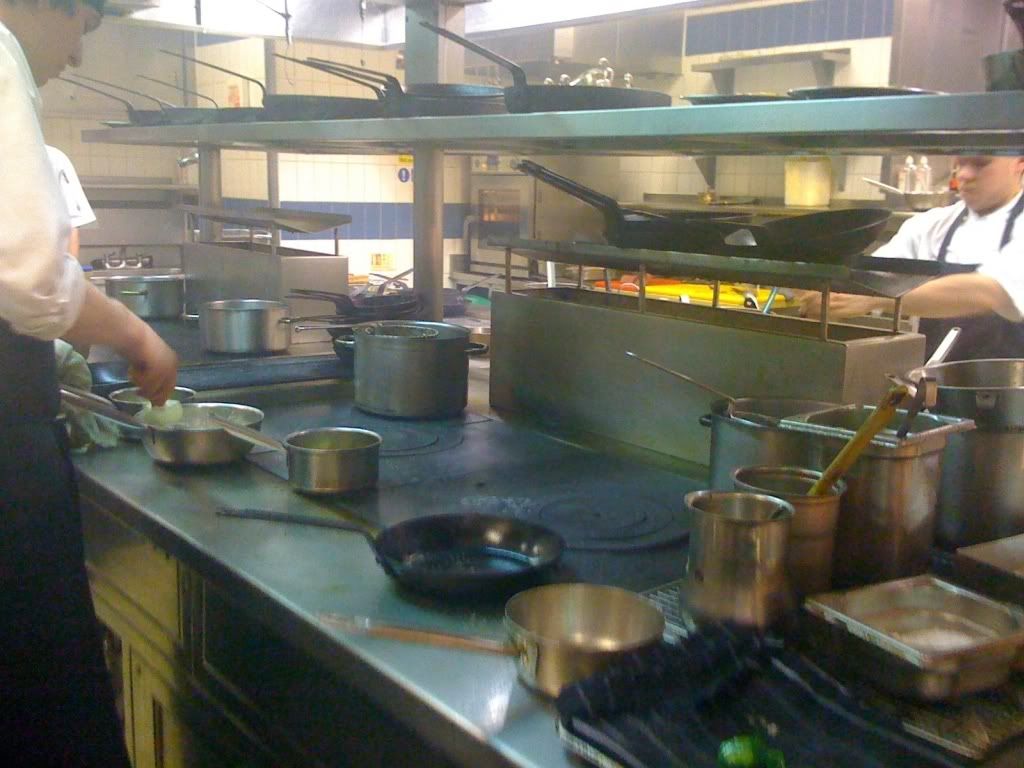 The kitchen! This is where the lowest of the low start and here they make the vegetables and side orders.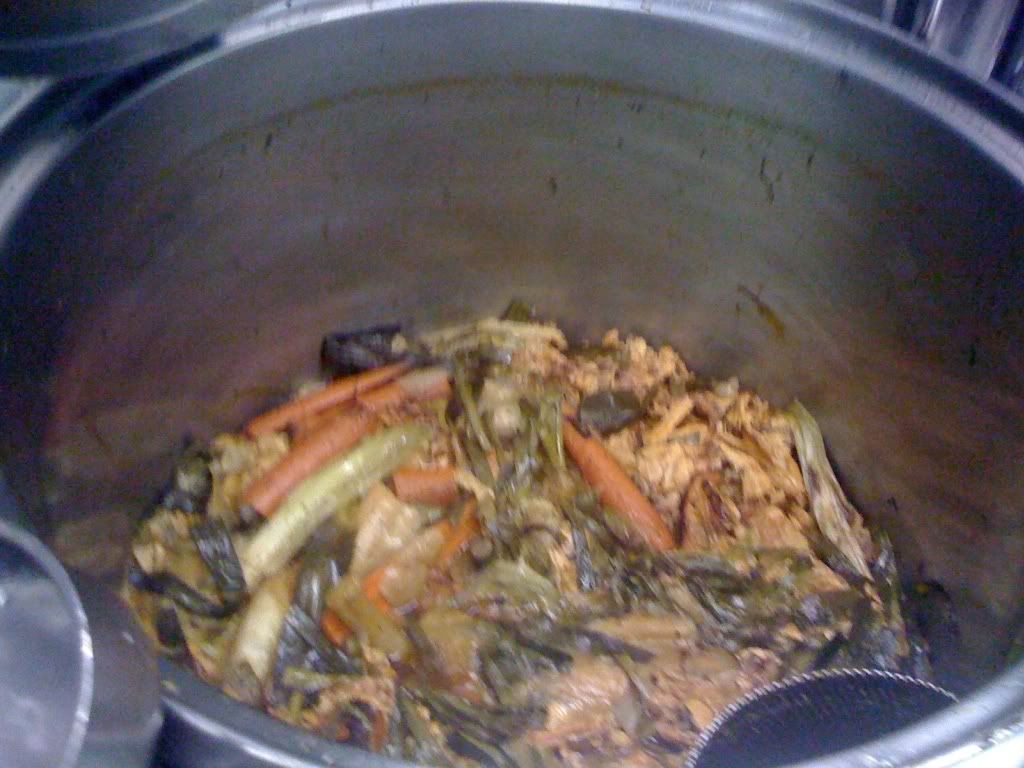 The stock pots, something that is the key to good cooking. They cook the stock over 3 days and there are two huge pots like this, one with meat and another one with vegetables emitting an absolutely brilliant aroma.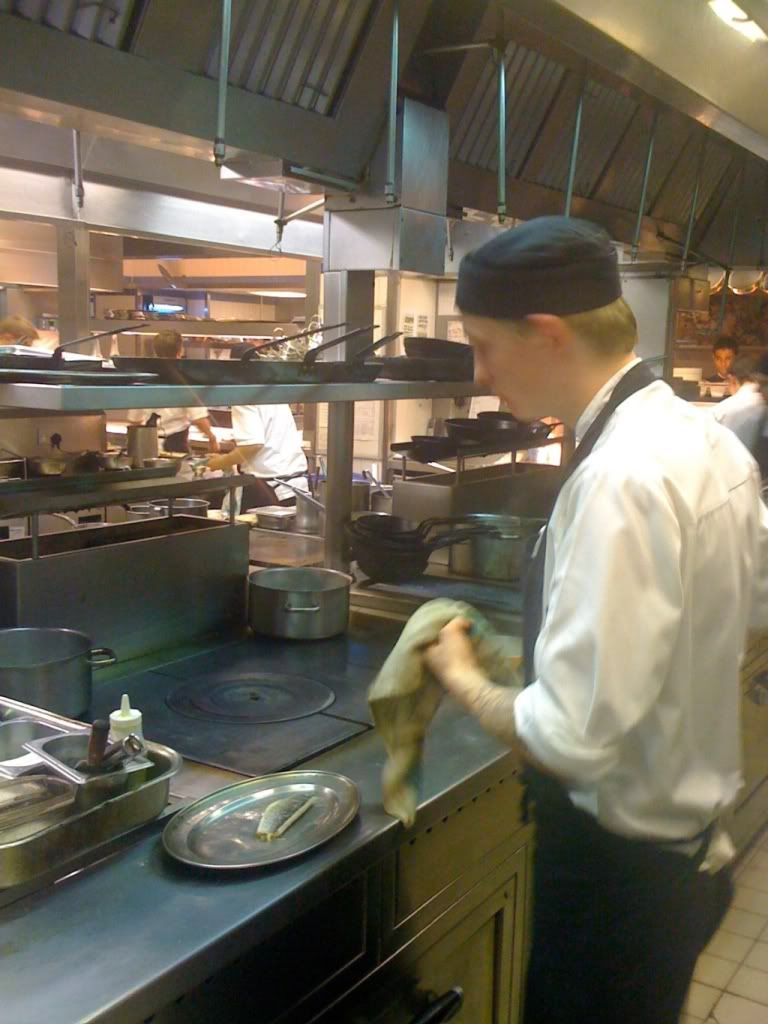 This is the fish station. That heater in the middle was hotter than hell.  And the fish chef is showing us how to cook the fish.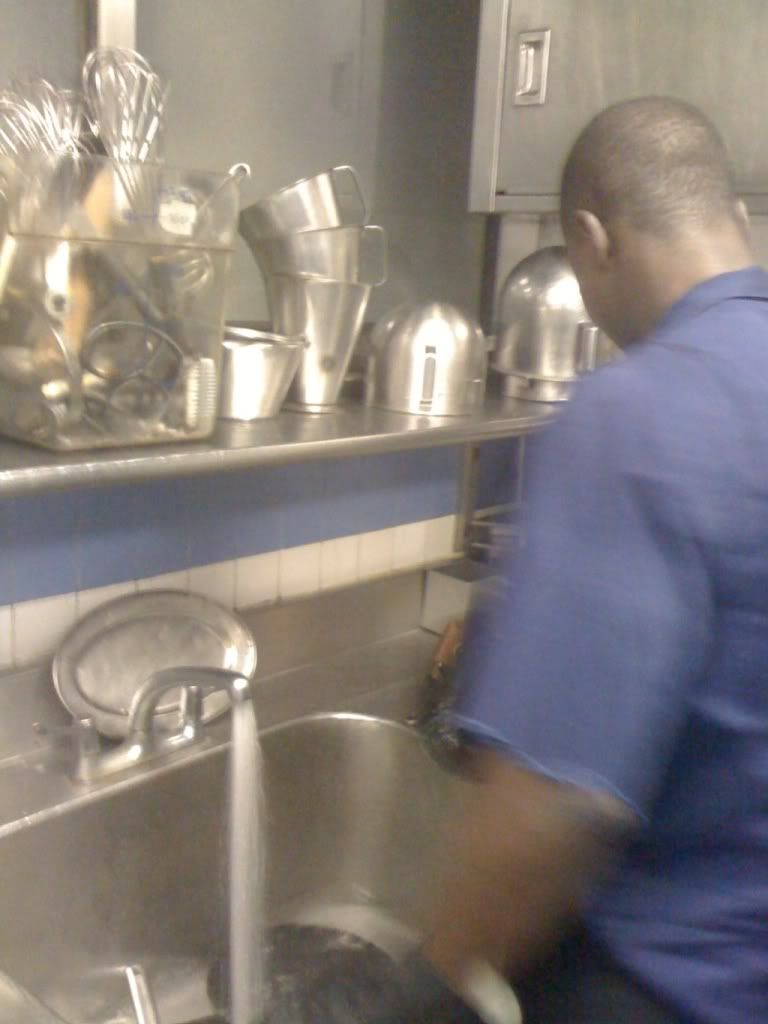 The cleaning station and the utensils station. Man, the job looks tough. 
We got the guided tour and this fellow is the main chef. Gordon Ramsey wasn't available to cook for us that day. We heard that his empire was in financial trouble and we saw him in the bar trying to poke around. He doesn't look that tall,  about 5 feet 5 tops, obviously on TV, he looks big, hairy and aggressive.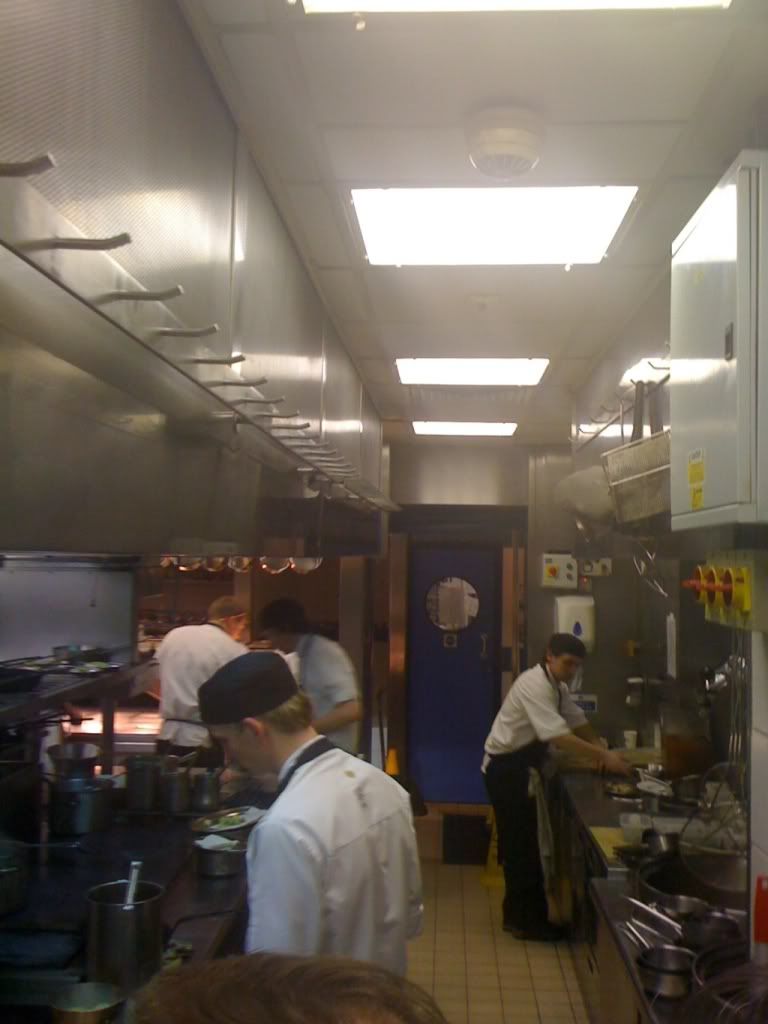 Looking back at the entrance to the kitchen.
The meat station, where you can see all the steaks being prepared.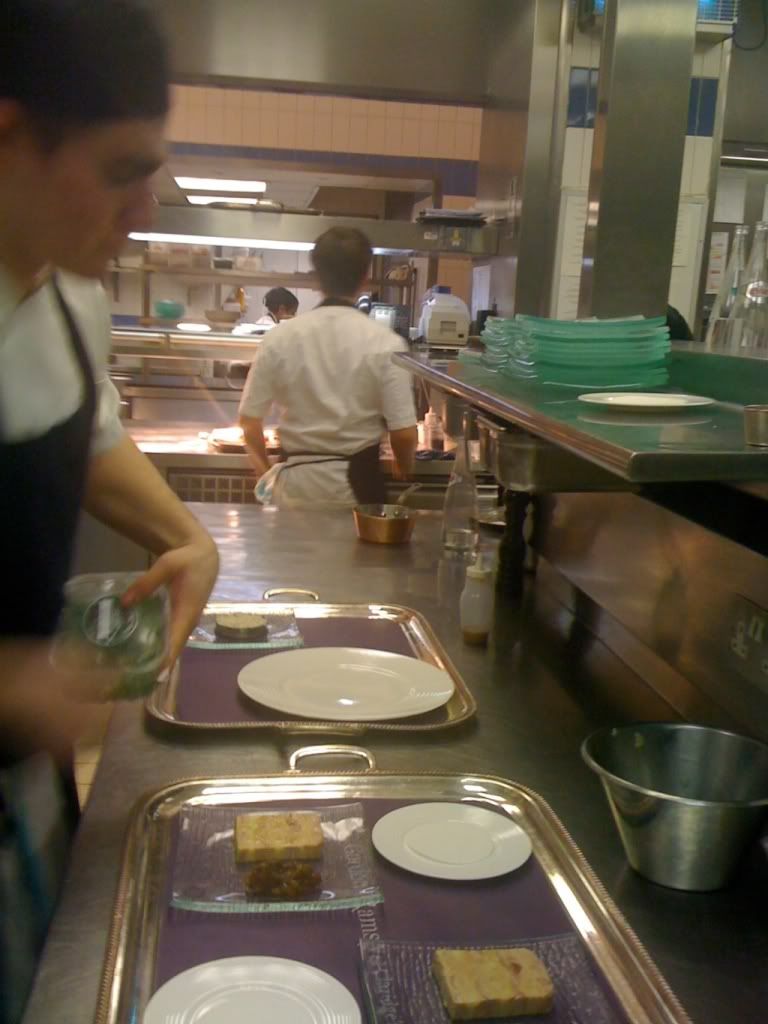 The starters being made. 
Notices on the board.
The menu for the day.
The wine cellar, in environmentally controlled conditions.
This shot shows the cameras watching over the restaurant, so that the chefs can decide when to deliver the next dish. It is finely managed, you finish a course and another one is being prepared and lands on your table at just the right time.
The final touches on the dish before it is taken away by the waiters.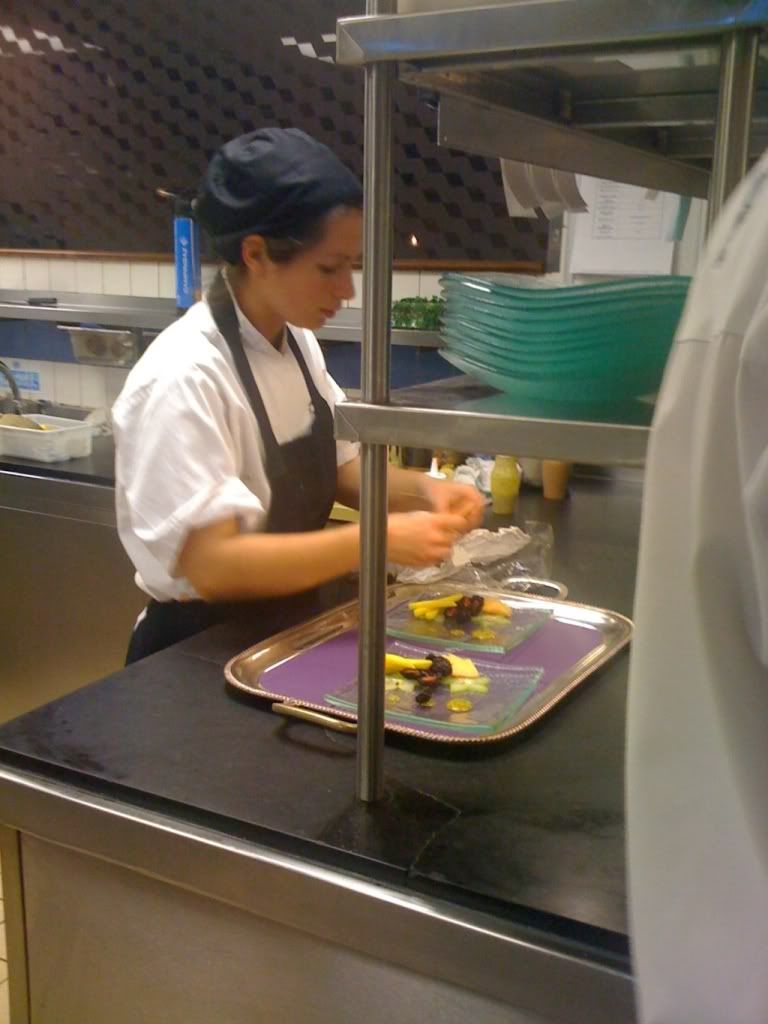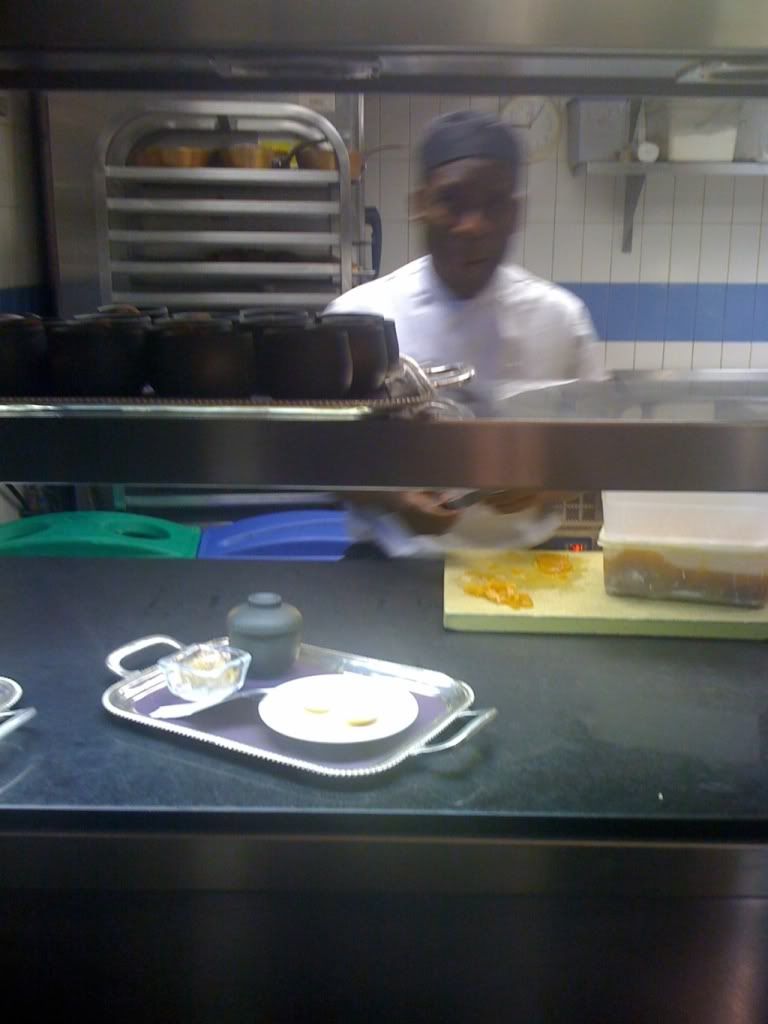 The dessert station.
And this was the piece de resistance for us. I tell you, this was brilliant, venison, onions, garlic, meats, vegetables, etc. etc. See the bottles of wine on the rack in the background? We went through the lot. I have only shown a few photos here, but here is the full
slide show
with all the pictures with bigger resolution. The food was just excellent, You can see why people go gastronomically berserk, it is just so good. One day I will go do a cordon bleu course and learn to cook and end up being 200 kilos. Ah! well.