While I expect to see strange things in the world, but to suddenly come across a bunch of Red Indians singing away to glory in their full regalia and in Harrow, is not something that is common. Here are some photographs of this startling- if a bit incongruous - vision.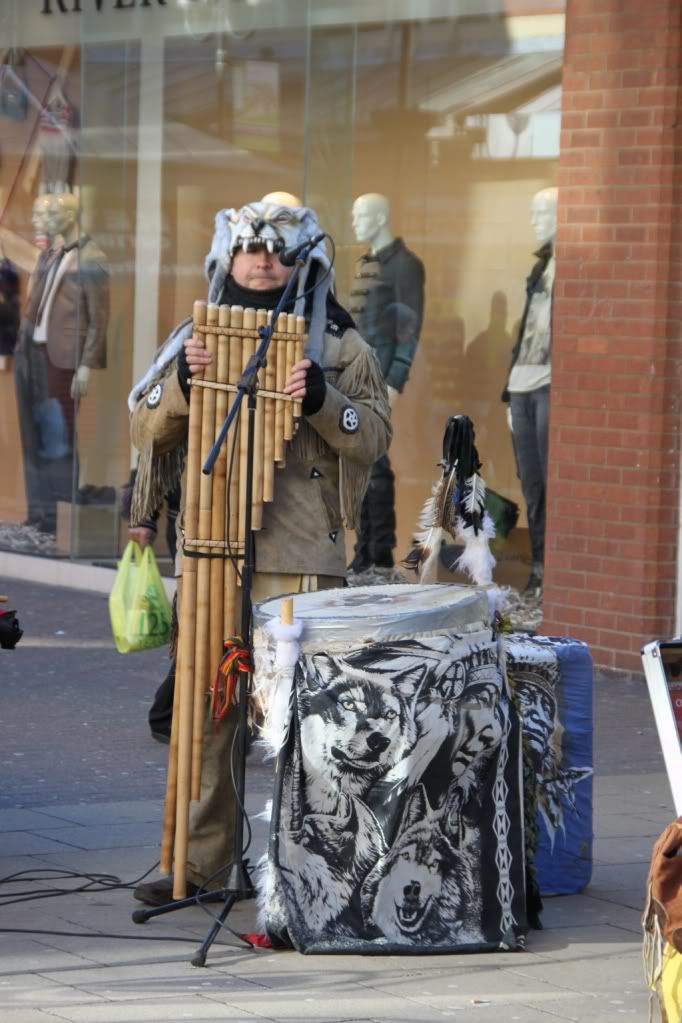 Long pipes wearing a wolf costume.
This man is seriously into playing his flute. Very much into it!
He was playing some kind of beads based rattle on his right hand.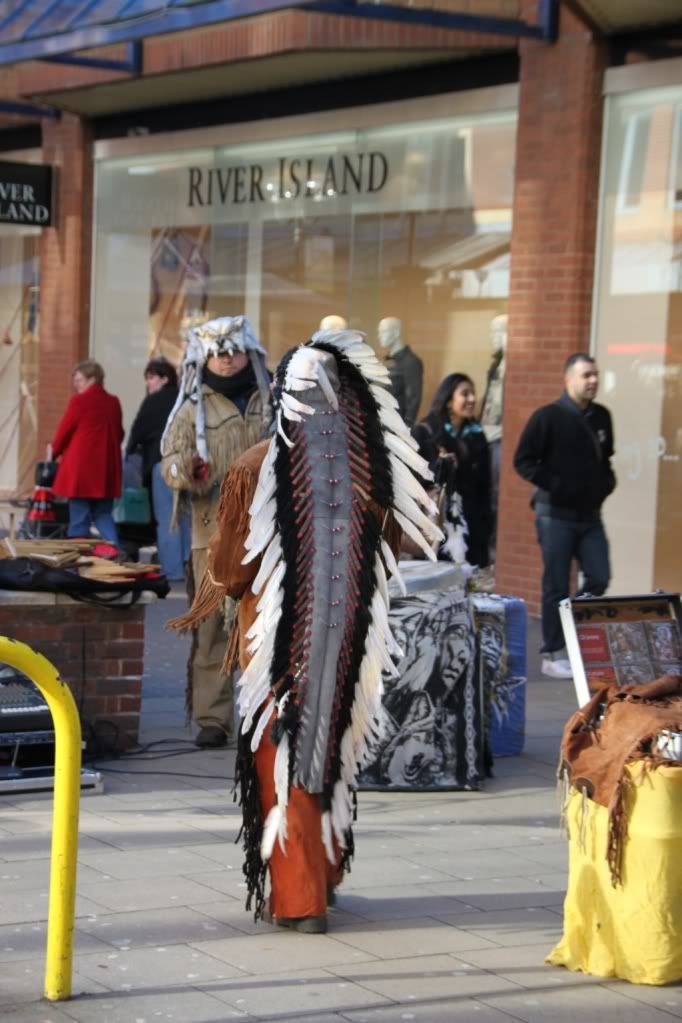 Amazing sight from the back and you can see that it's in front of a shop front called as River Island. Pretty neat, eh? It was very earthy, linking Red Indian / Native American to a London Suburb which has one of the highest densities of Indian (not red!) origin Brits. lol.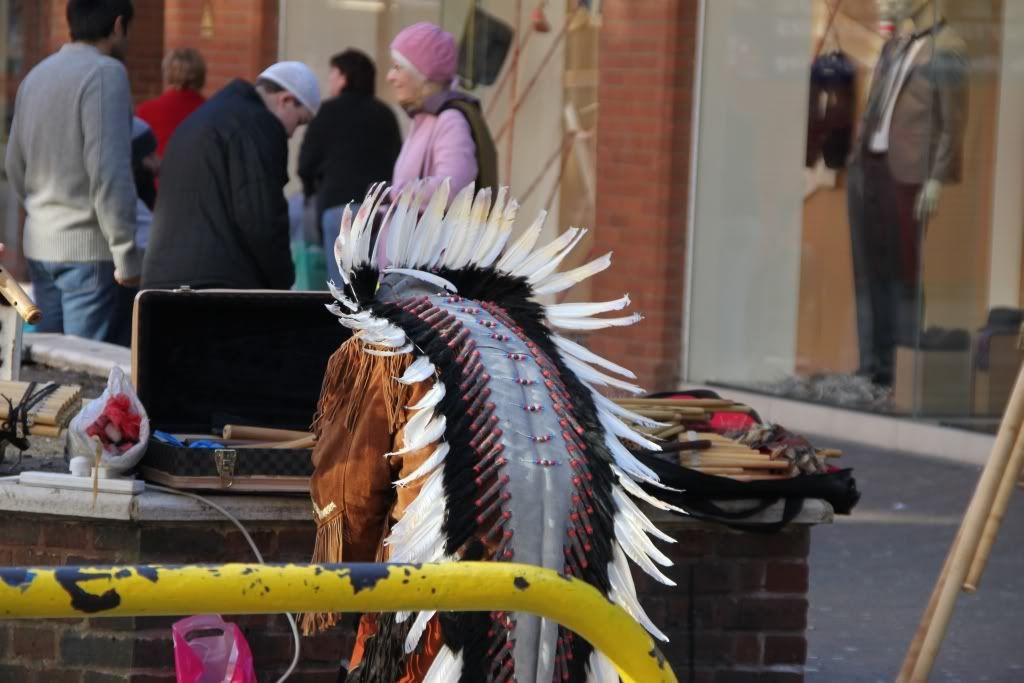 He looks like a porcupine, rather an albino porcupine or perhaps even a skunk with that stripe.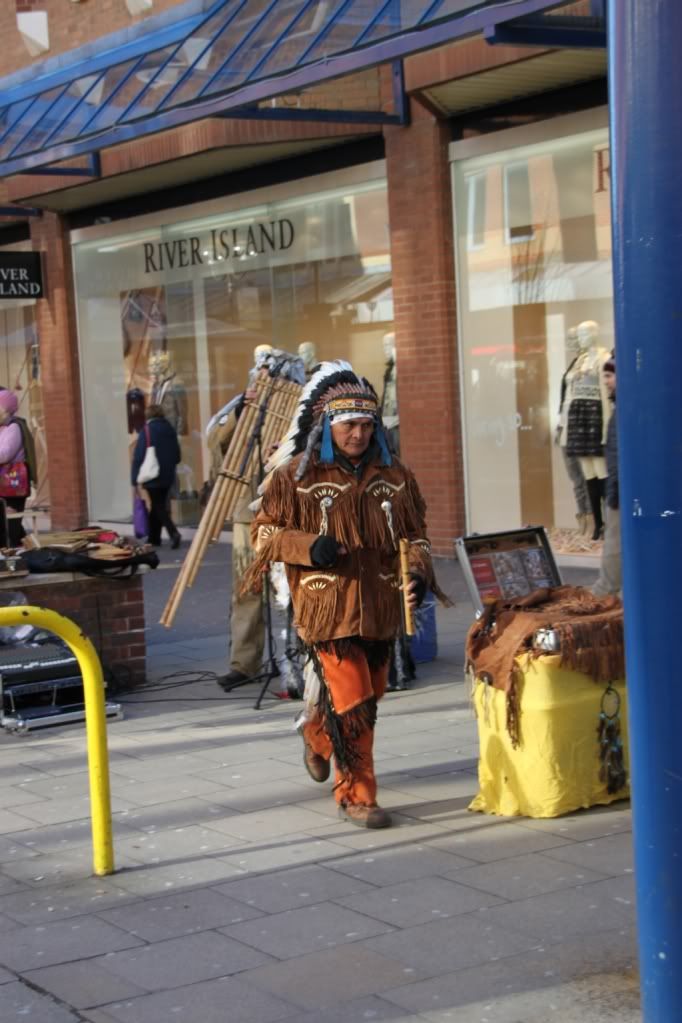 Big Chief.
The flutes and Drum.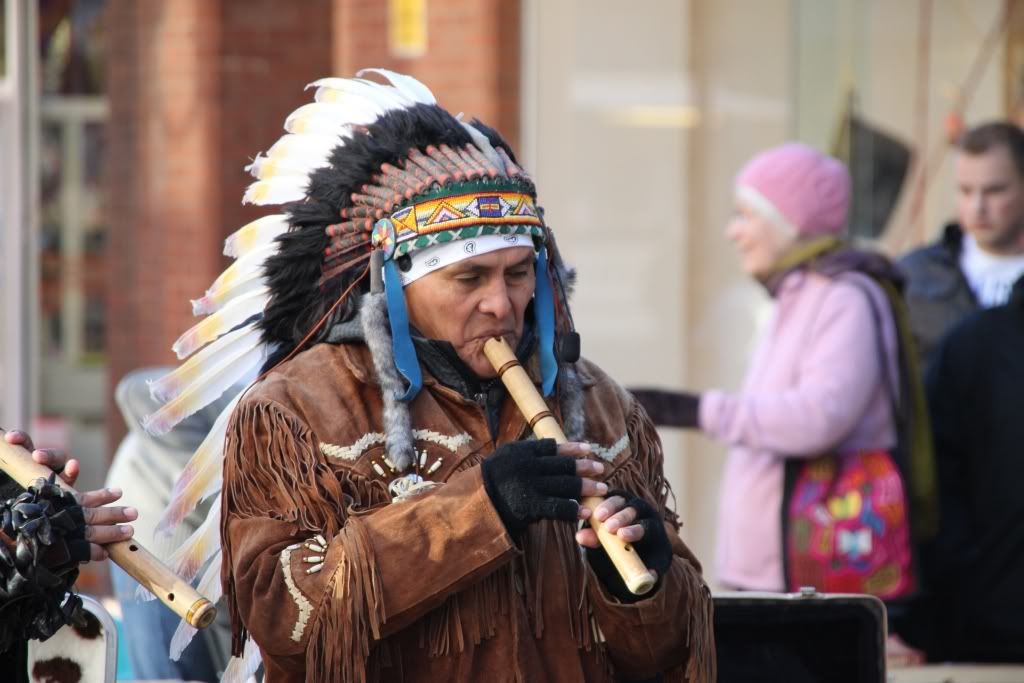 Big Chief play heap big flute.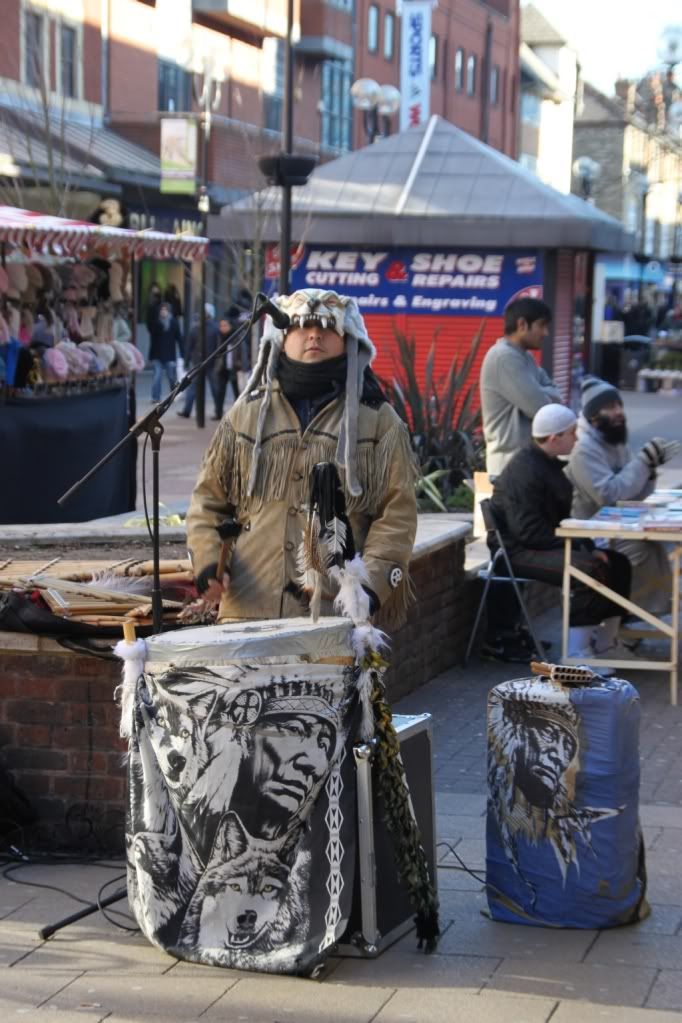 The drum was deep and booming.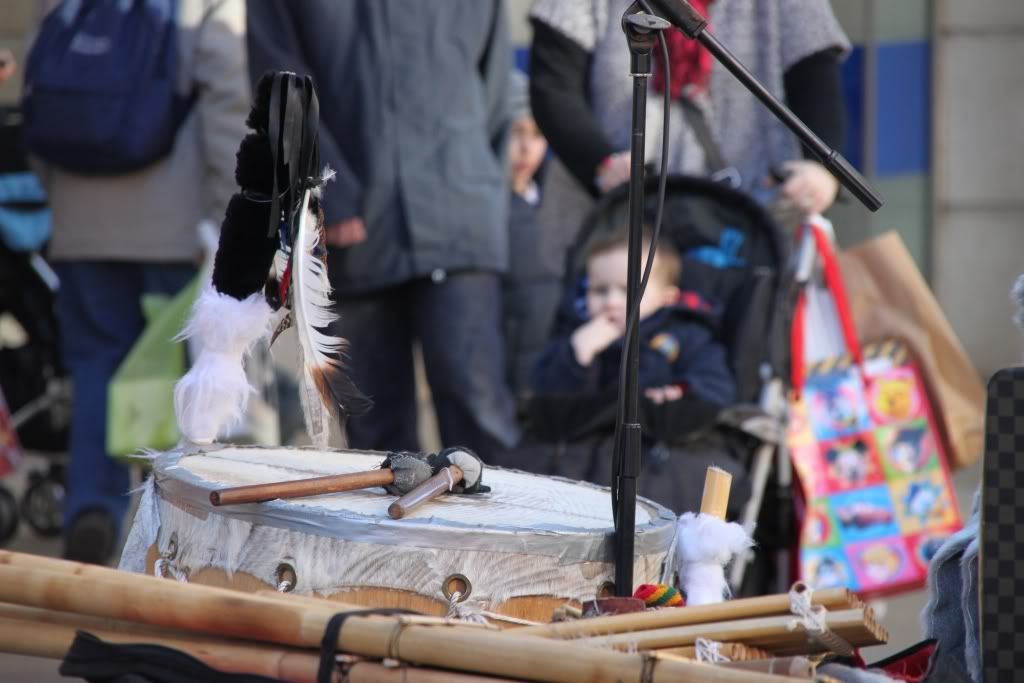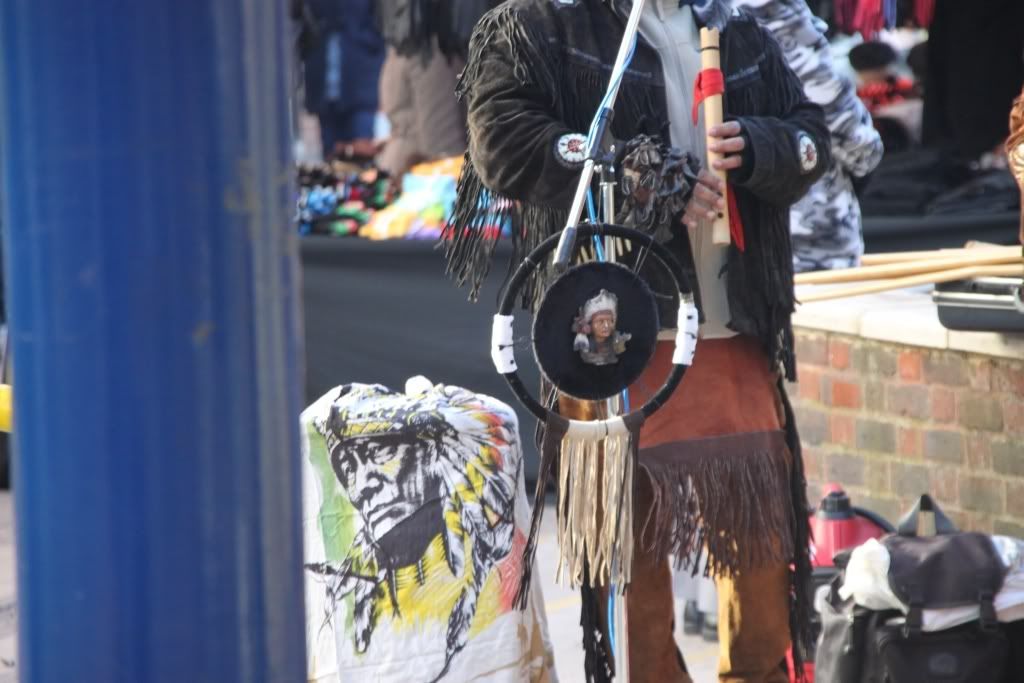 The drum with the drumsticks and feather. On the right you can see a hanging, looked like a dream catcher to me.
For some reason, to see a petrol powered generator sort of freaked me out. It sort of doesn't really go with the whole Native American theme, being one with the nature, dancing with the wolves etc. to see a bright red generator puttering away in the background. Anyway, here we are, interesting days. If you want to see the full slideshow in bigger resolution, click
here
.