Woke up very early and decided to see Ambleside while everybody else is in bed. While walking around, I noticed this rather interesting stream and decided to follow it upstream. Here is a photo essay (and the slideshow) on what I found. It was quite challenging, specially with my wonky knee and fat gut.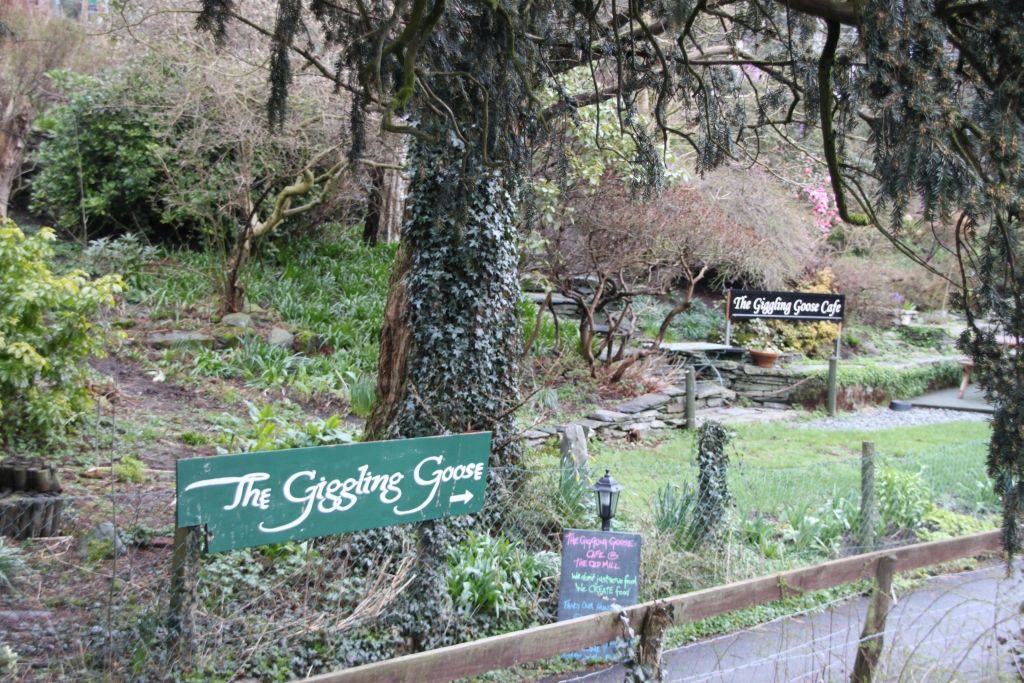 But never say die, I started off at a fascinating pub.


Looking up the stream (called as Stock Ghyll). The waterfall starts way up on the side of the mountain.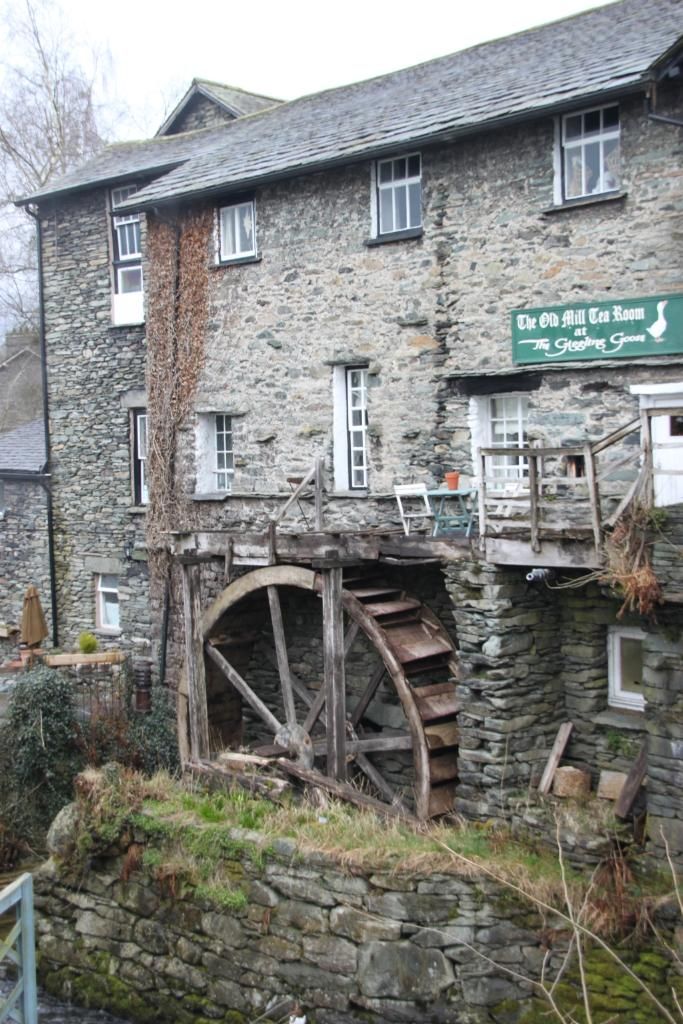 A lovely old waterwheel. This was supposed to be the old mill.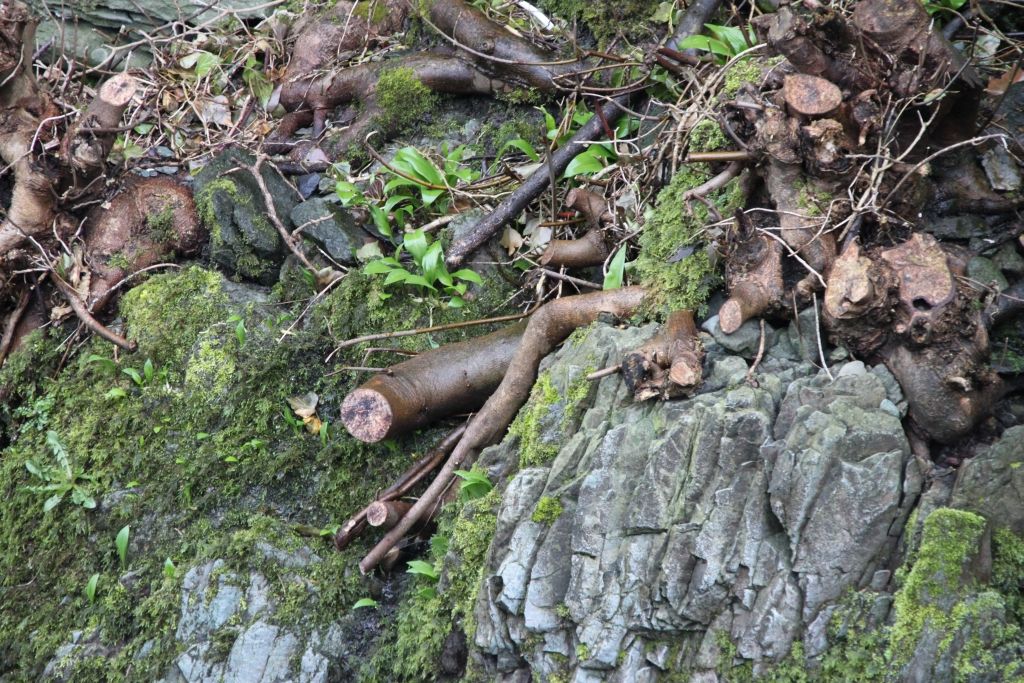 Can you see the roots? Specially the one in the middle? Looks like a woman's leg, bent at the knee.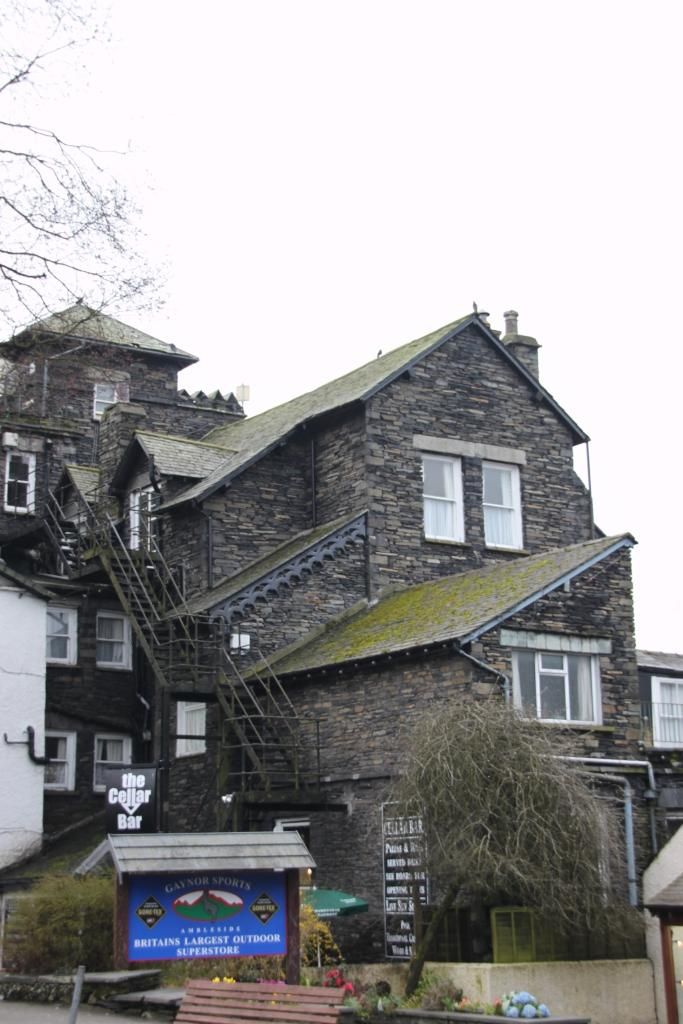 Lovely house, so many differently angled roofs.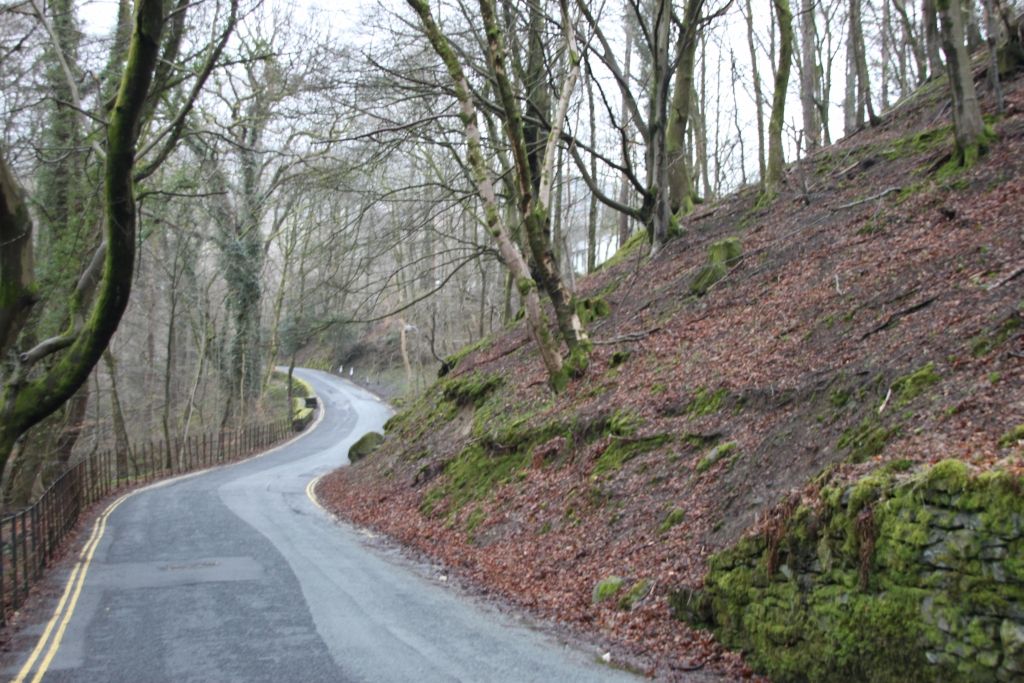 Walking up the side of the waterfall
Well, one has to be careful…the marked path.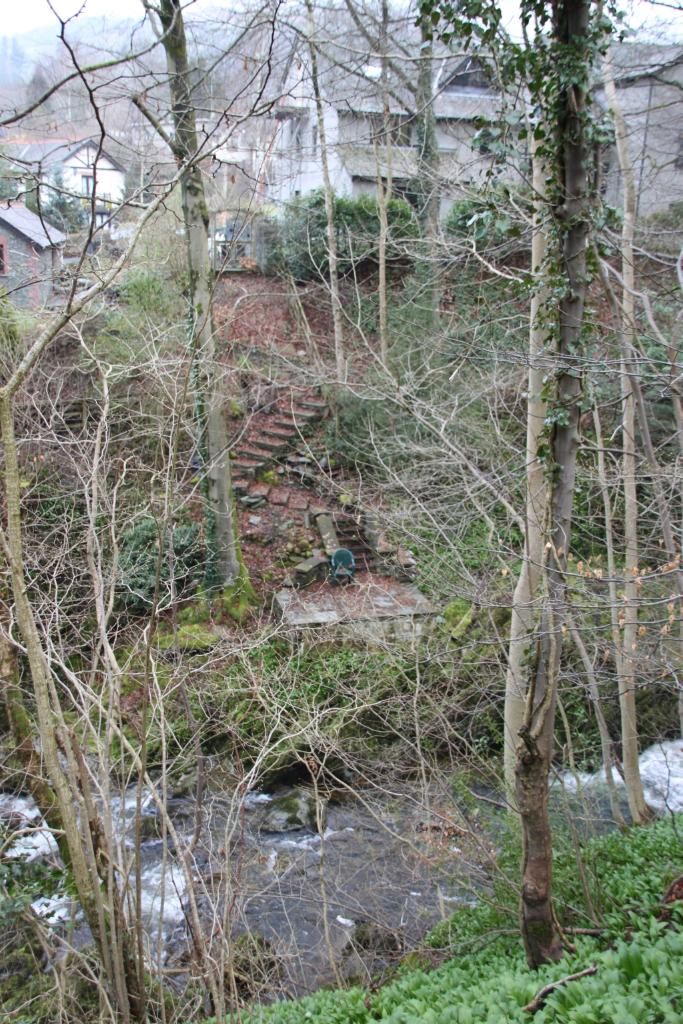 What a wonderful place to sit and enjoy the stream. More on the video at the bottom.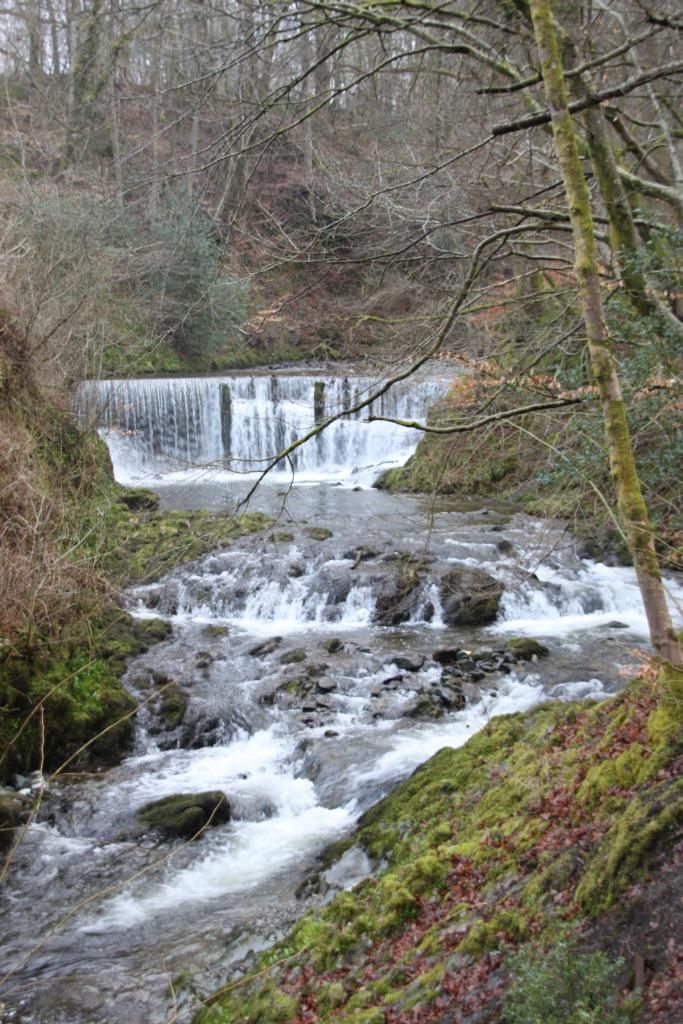 The lower bridge across the stream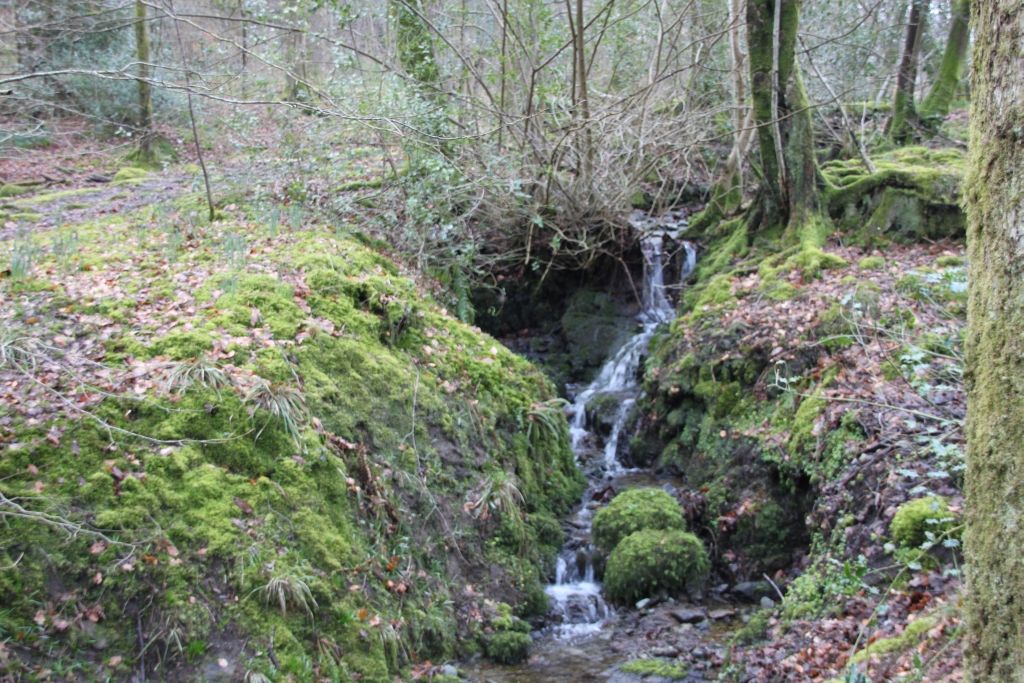 One of the rivulets which come down the mountain to join the main stream.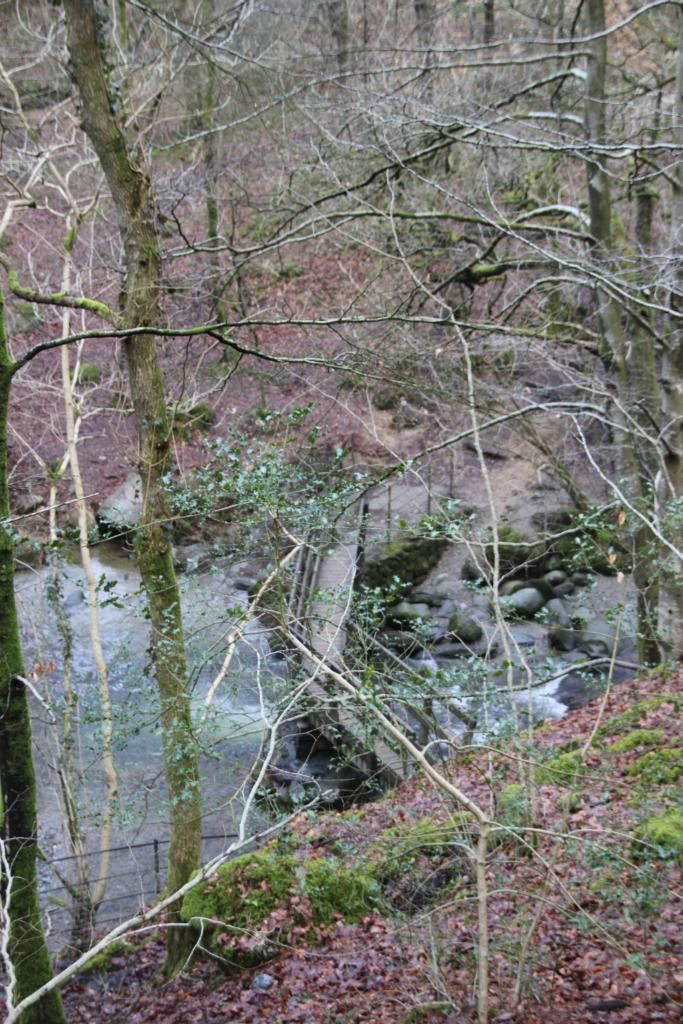 Another view of the lower bridge.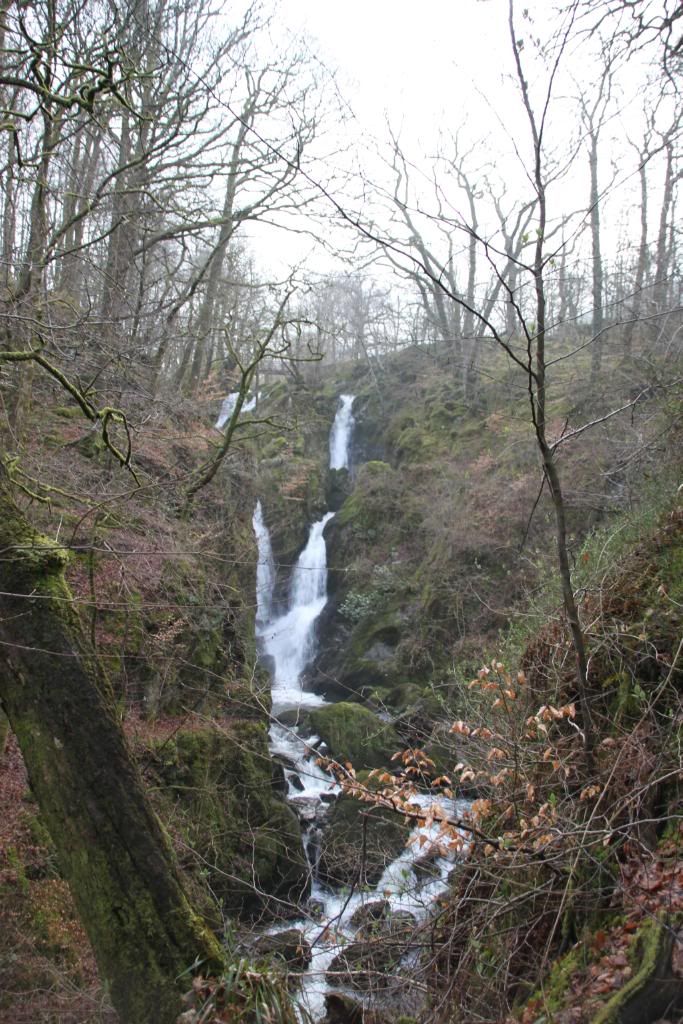 There's the top waterfall. Not quite Angel Falls, but quite nice and good. Quite a long way to walk as well, in the slippery rocks, it was raining as well and the ground was quite wet. But right at the top, you can see a tiny sliver of a bridge. That's my top target.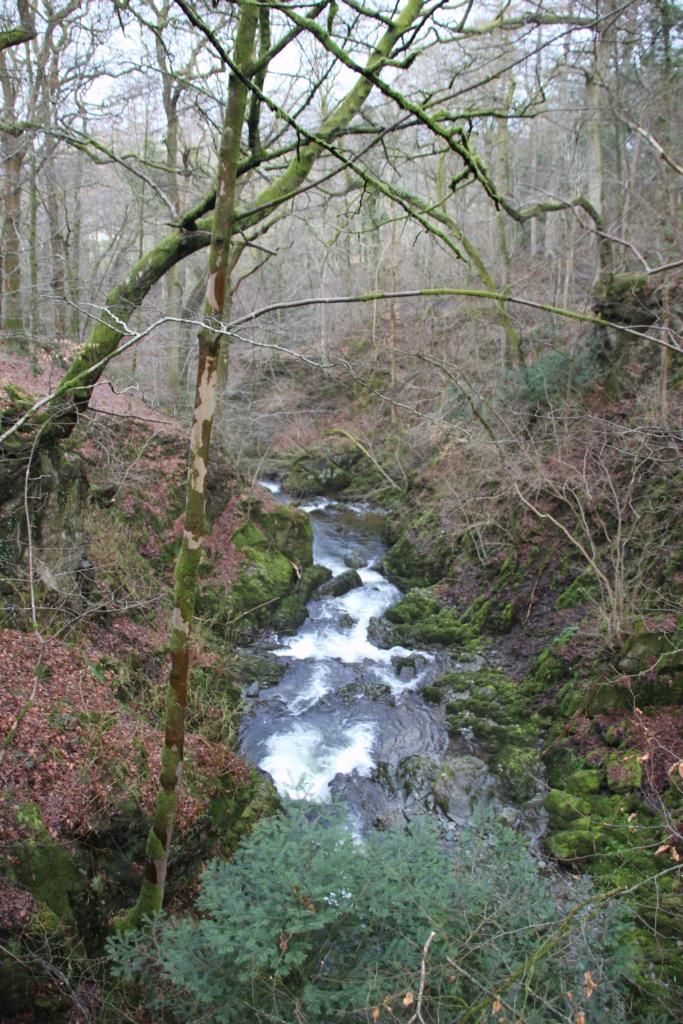 Looking back down the waterfall.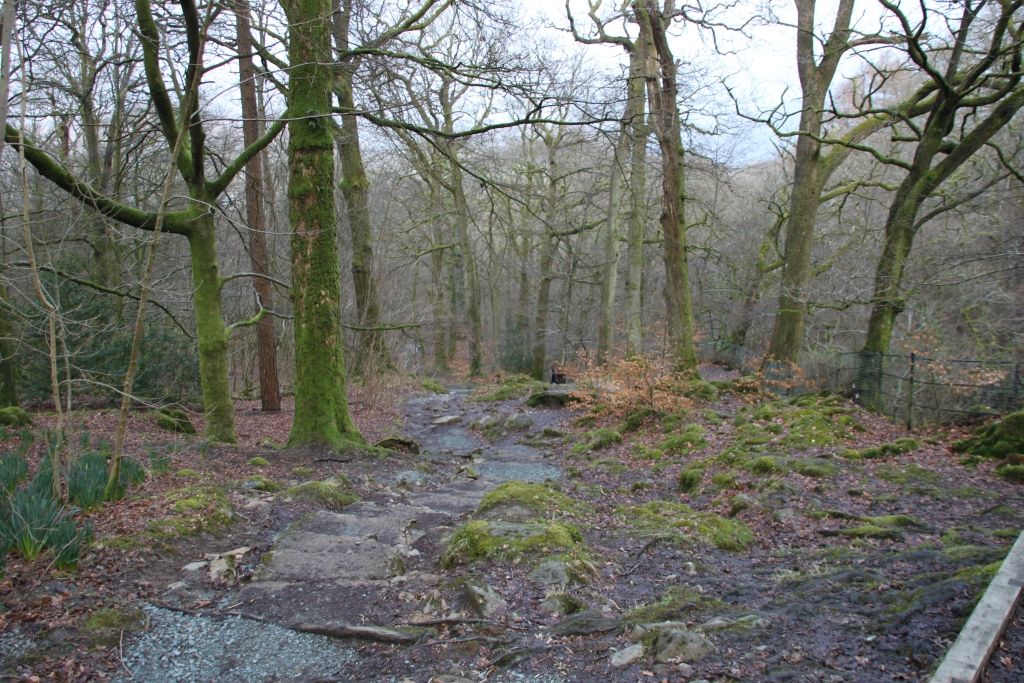 This is the path on the left hand side of the waterfall which I was scrambling up. Relatively easy pathway but not for a corpulent fat git like me.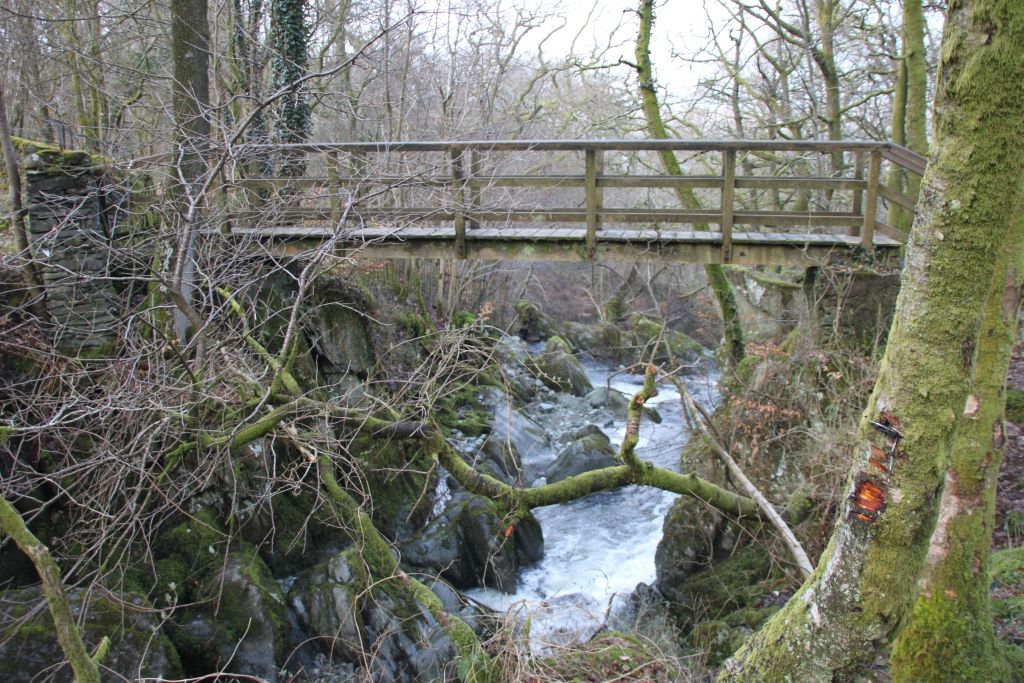 Somebody had left flowers at the top. It says something like, "Mum, I remember that you loved to come up here and watch the waterfall, this is for you". Quite poignant. Loved it.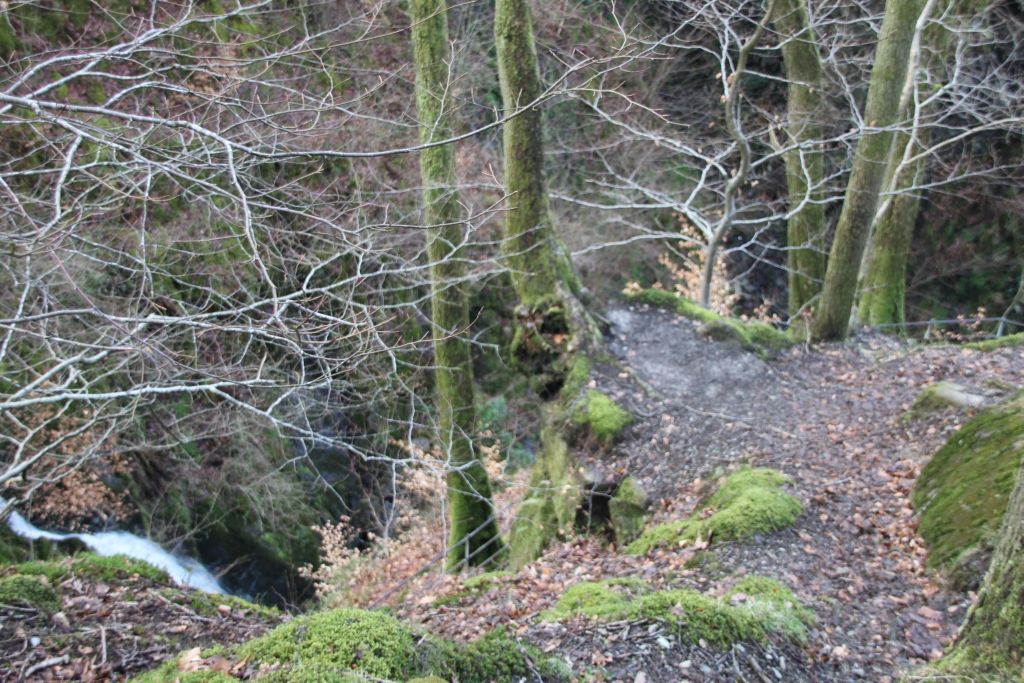 Now I crossed the bridge and started on my way down. The path was very wet, very slippery, very muddy. I was getting concerned about my knee so was walking extremely gingerly.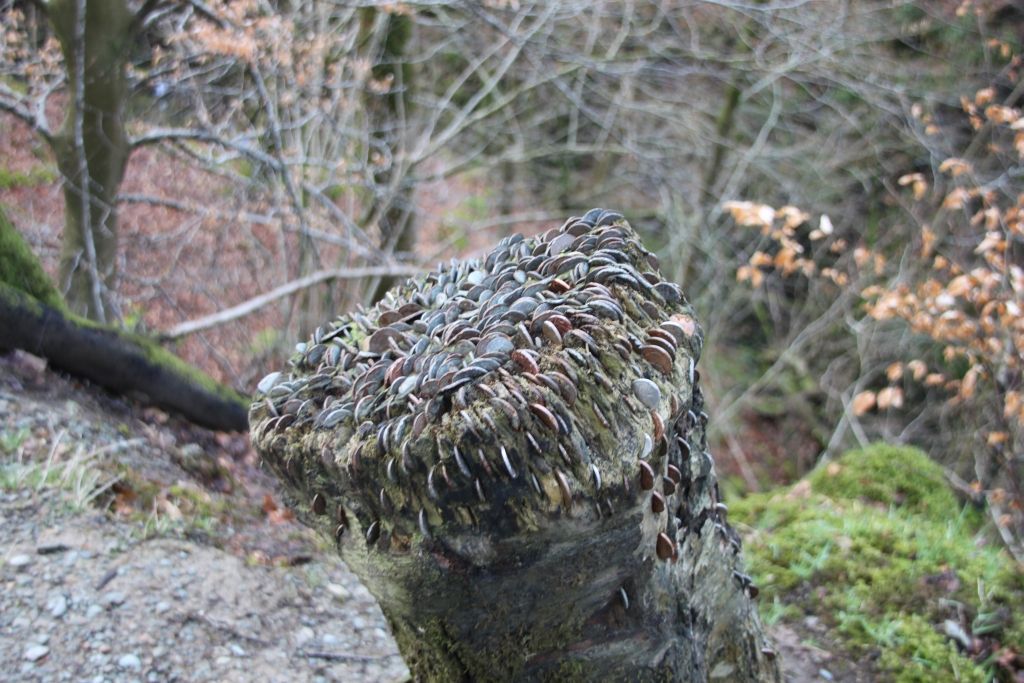 Extraordinary sight. This tree stump had coins driven into it. I have no idea why this happens. Some kind of a tradition?


This is the path coming down. See what I mean by very wet, muddy and slippery? Not recommended for people with gammy knees.


There's the lower bridge from the opposite bank.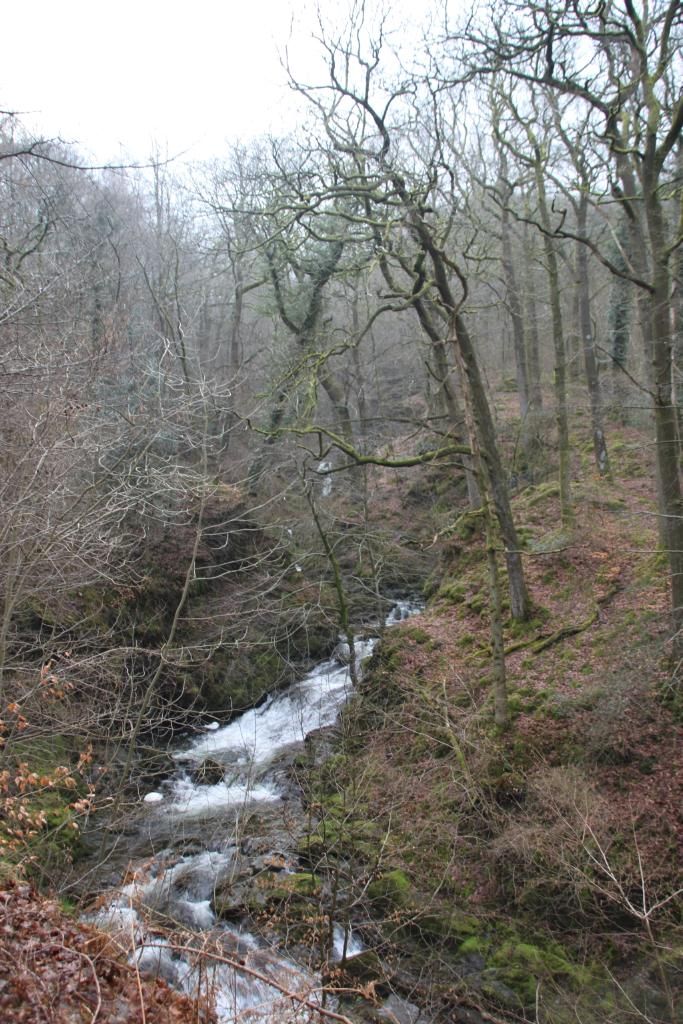 Another view of the waterfall.


The trees were nekkid but if the weather would have been good and in the summer, it would have been spectacular. I wonder if we can go back again?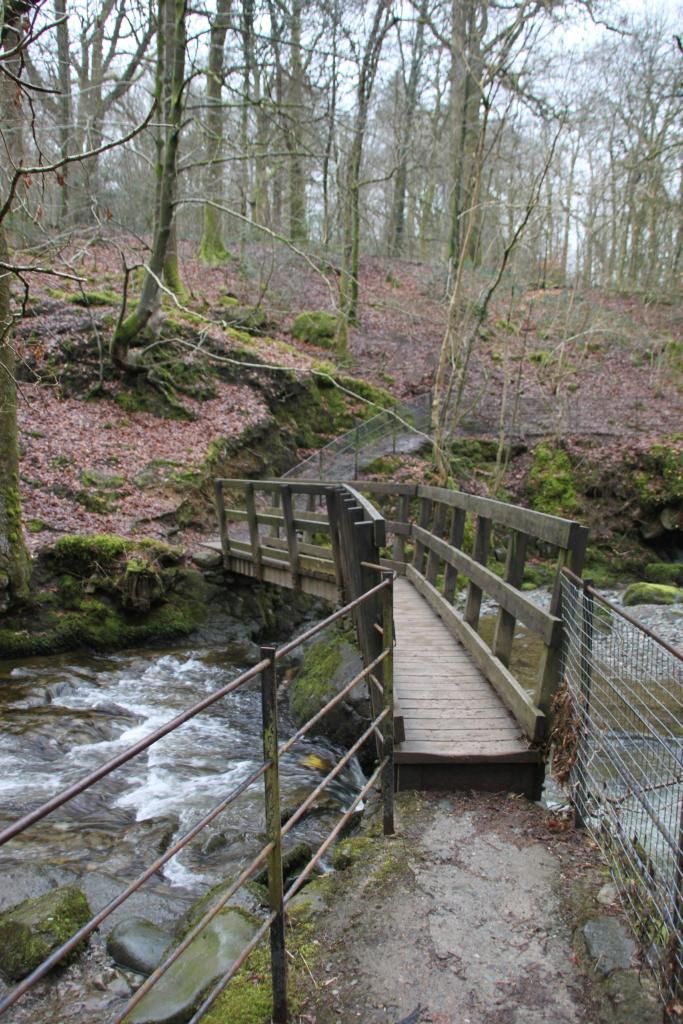 Water flowing over mossy stones.


Another tree stump with coins driven in. Extraordinary. What on earth are these people doing in Ambleside?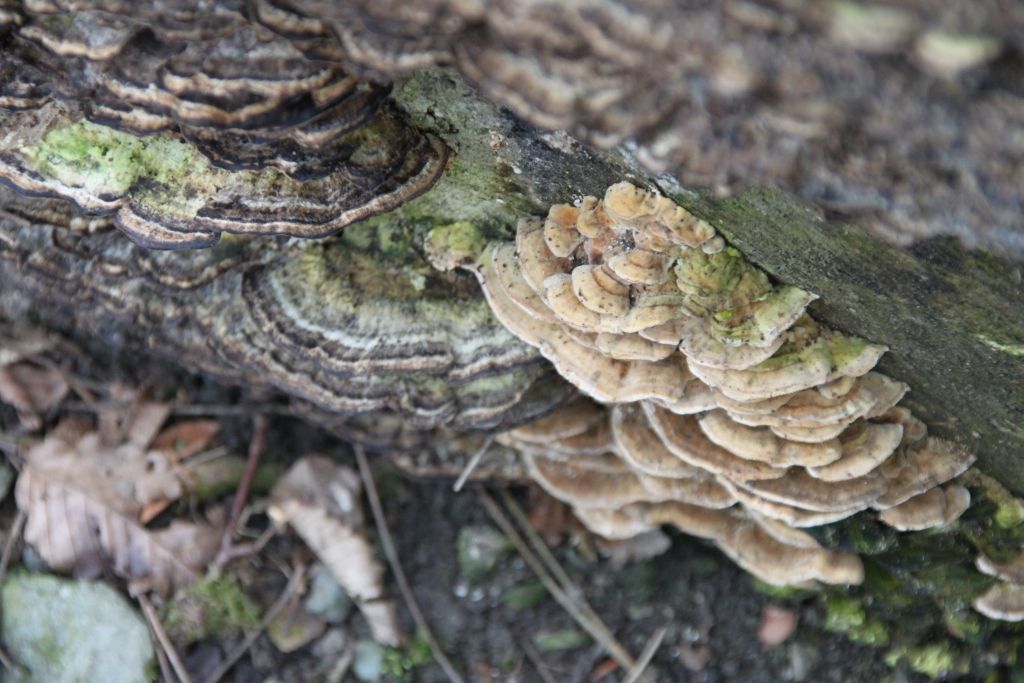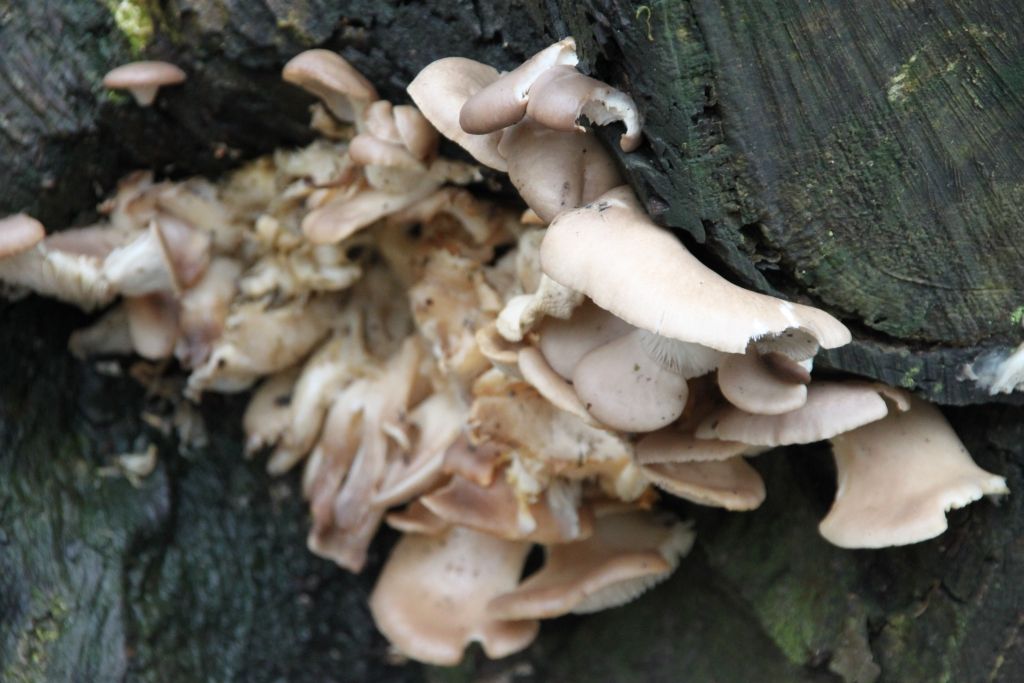 Came across an overturned log which had loads of mushrooms growing on it.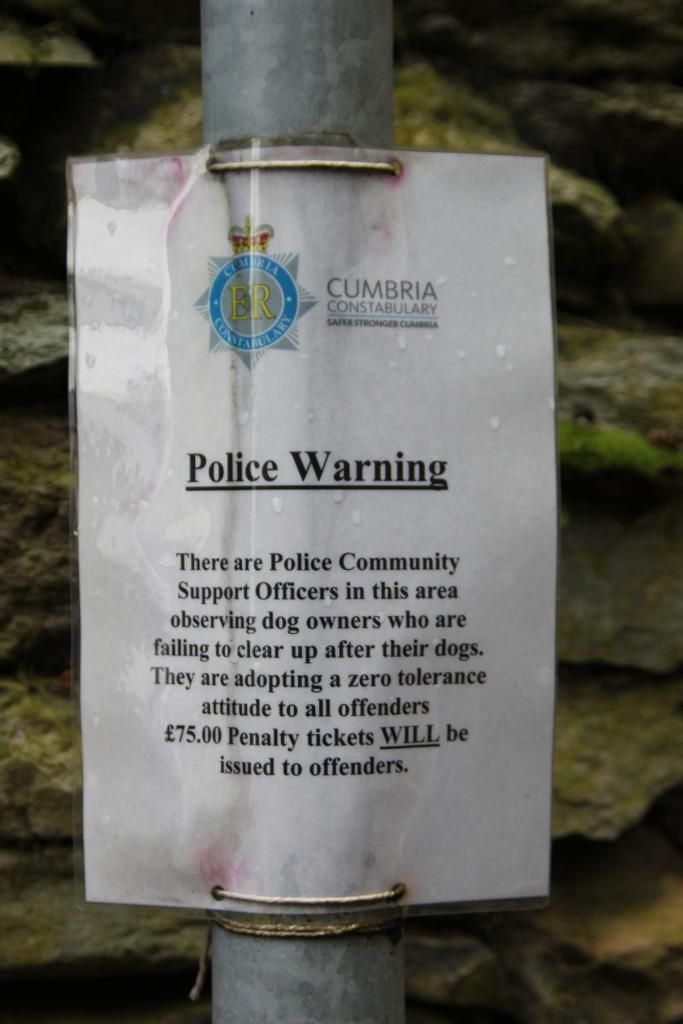 Typical. lol


But I thought you might want to like to listen to what I found. Lovely noises. And since it was so early, it was very quiet.