Here are some of the other Grecian statues which caught my eye at the British Museum.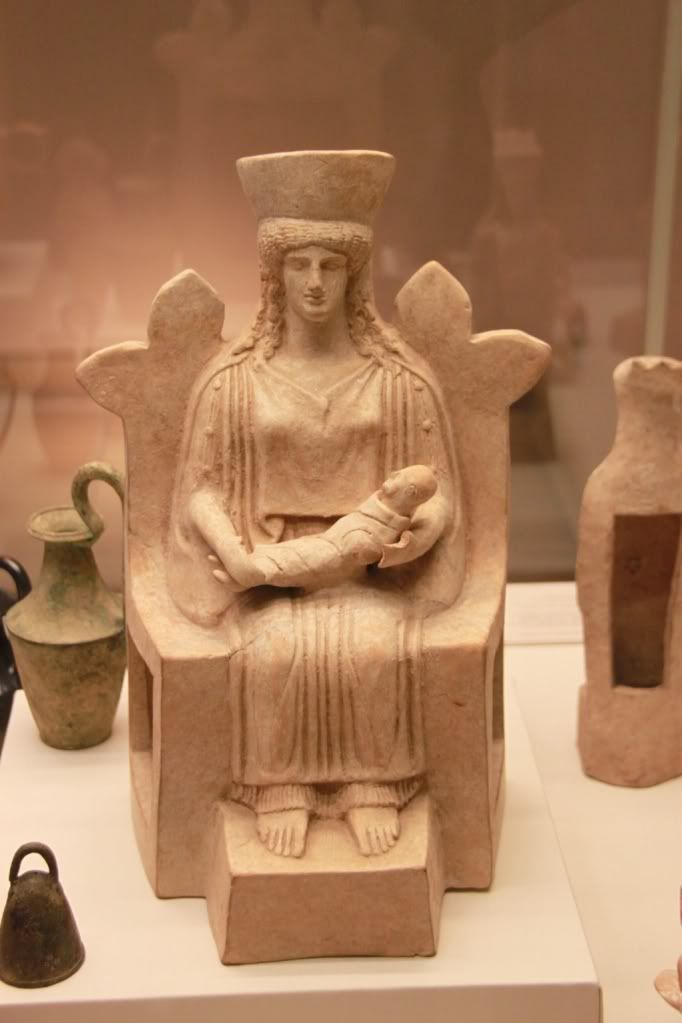 This is a terracotta figure of a woman from Boeotia, made around 450 BC. Holding the baby a bit gingerly and that's a serious hairdo. I thought it was a basket, then thought it was a hat, but seems like its a hairdo. If i had a hairdo like that, I would be holding my baby gingerly as well.


Forgot what this statue was about but its the curve of the back which I found very evocative, also the curve of the hips. Sweet.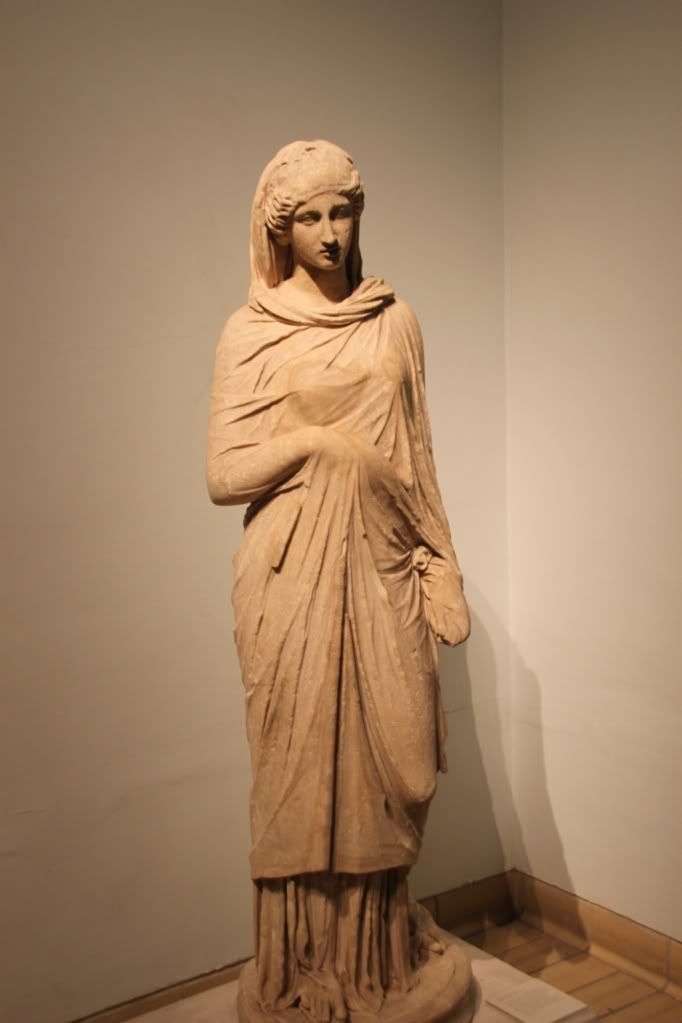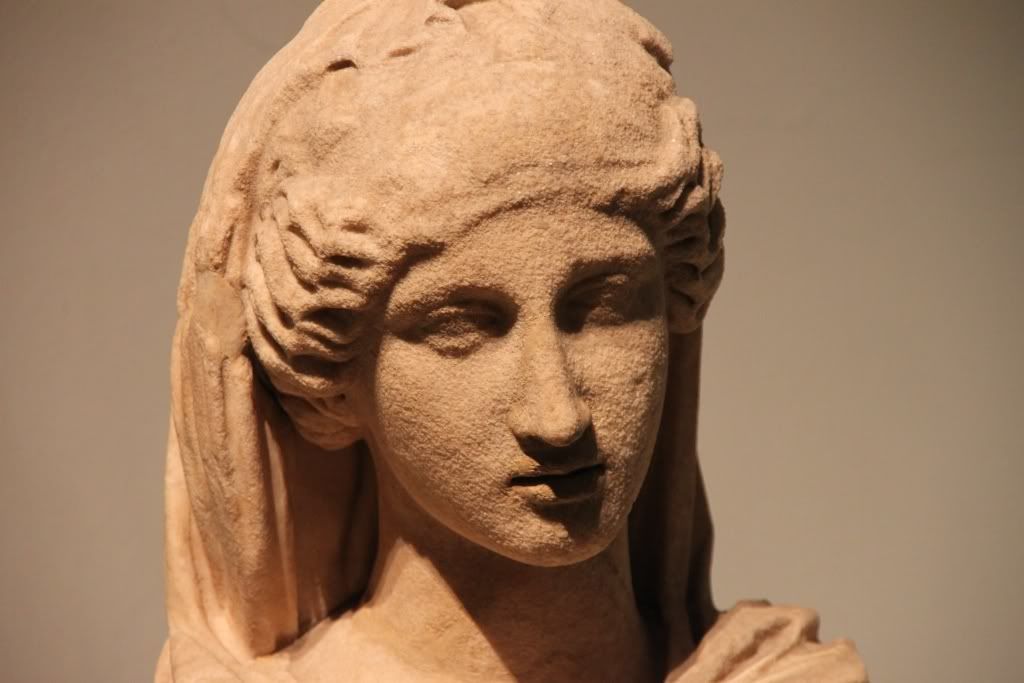 While the Grecian provenance of this statue is unknown, it was reused as a funerary statue for Publia Maximina, wife of Sextilius Clemens. This statue spoke to me, look at her face, this is now about 2000 years old and is still showing a deep seated sorrow in those blind eyes, face shadowed, one hand helplessly raised under a covering of fine muslin. Beautiful, I was standing there gazing at her, trying to understand and reach into those inscrutable sad feelings.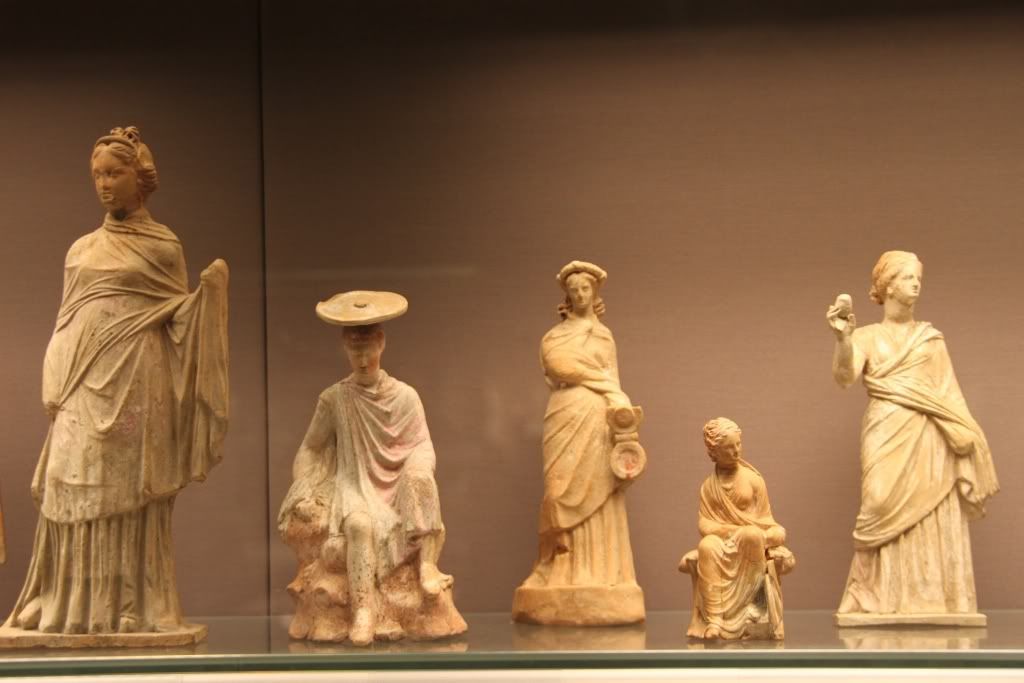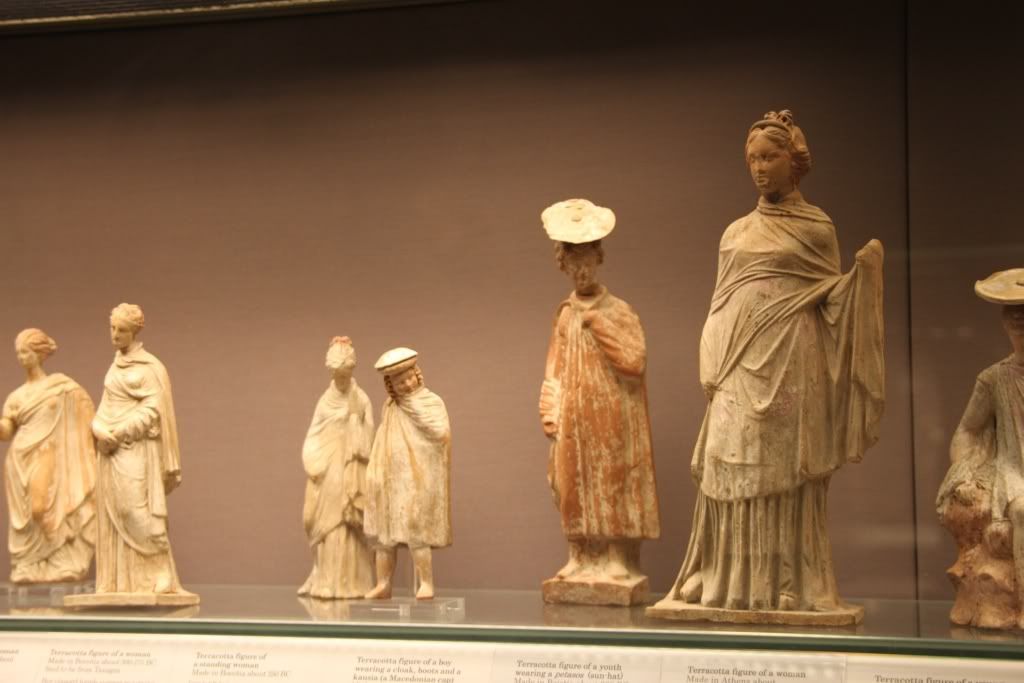 Then we have a series of terracotta statues of women in a variety of poses. How on earth could they do such fine work when even now, in so many places, terracotta work is blunt and rather unprepossessing? Amazing work.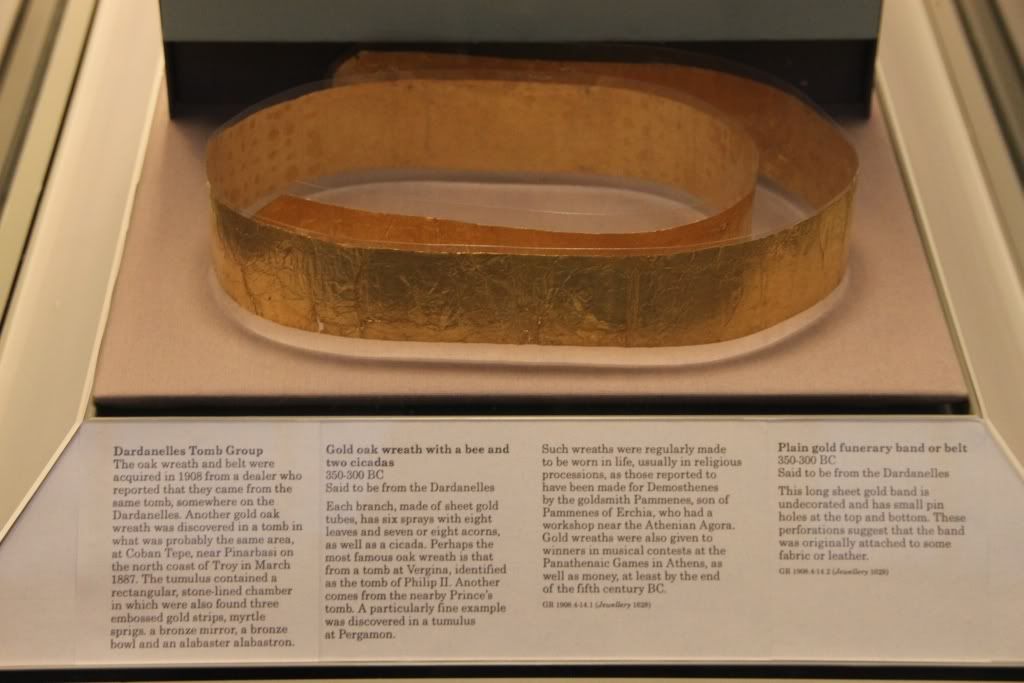 A gold funerary band designed to be attached to fabric or leather of the dead person.


This is an example of gold oak leaves which were gifted to winners of contests or worn by royalty. This comes from a tomb somewhere in Turkey and is similar to that worn by Phillip II.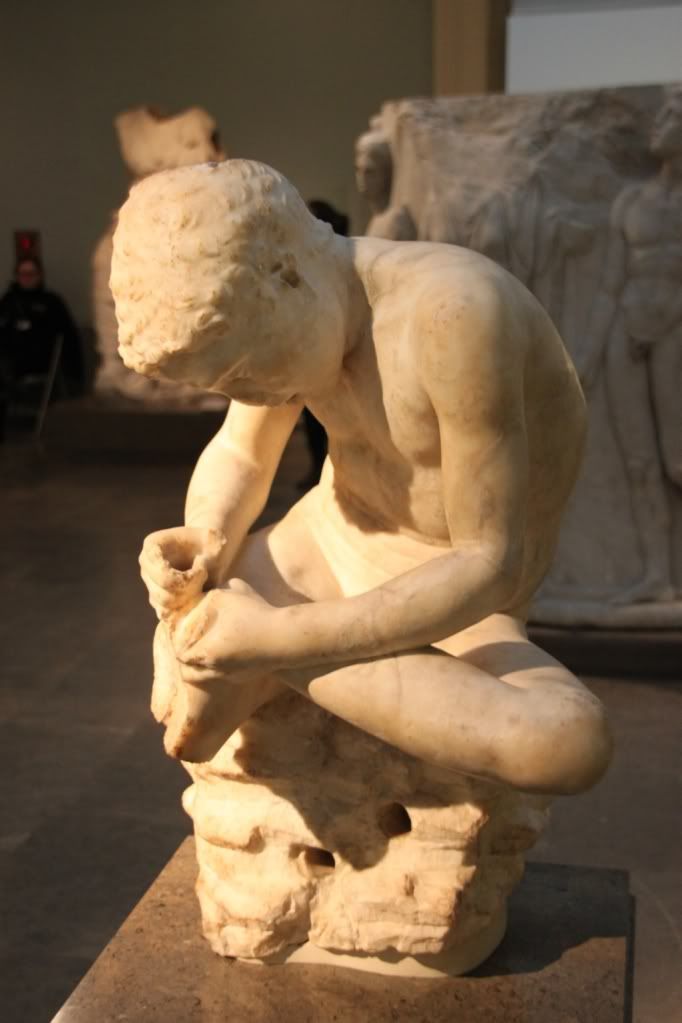 This is a Roman copy of an old Grecian statue showing a small boy trying to remove a thorn from his foot. Very lifelike. The hole in the base was supposed to take a water pipe for a fountain…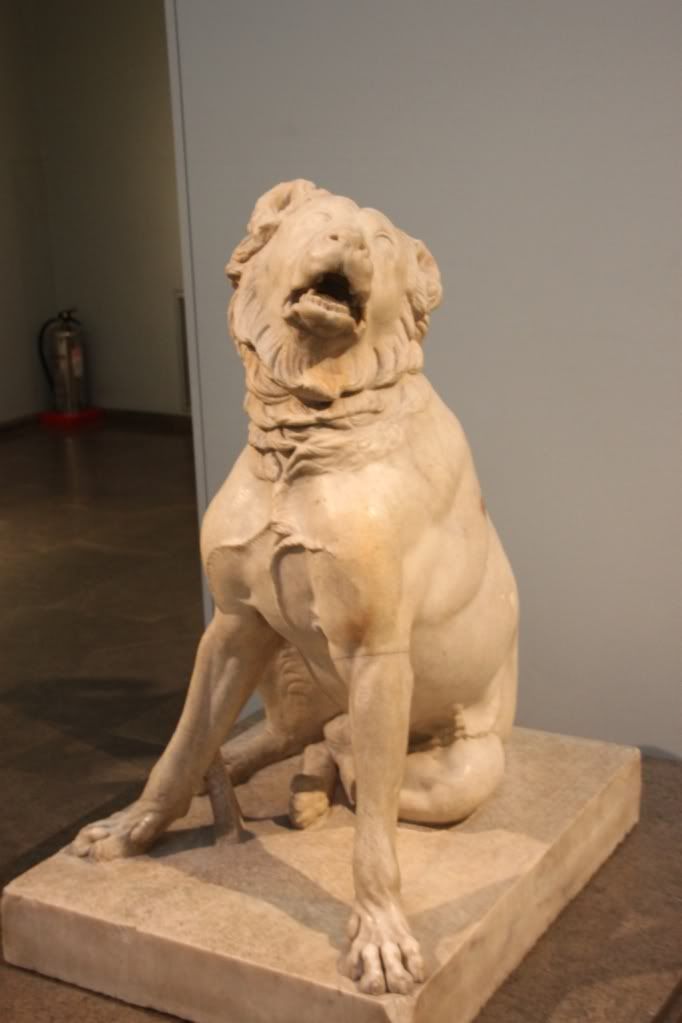 A terracotta dedication of a pig, pigs were frequently sacrificed to Demeter. Made around 300BC.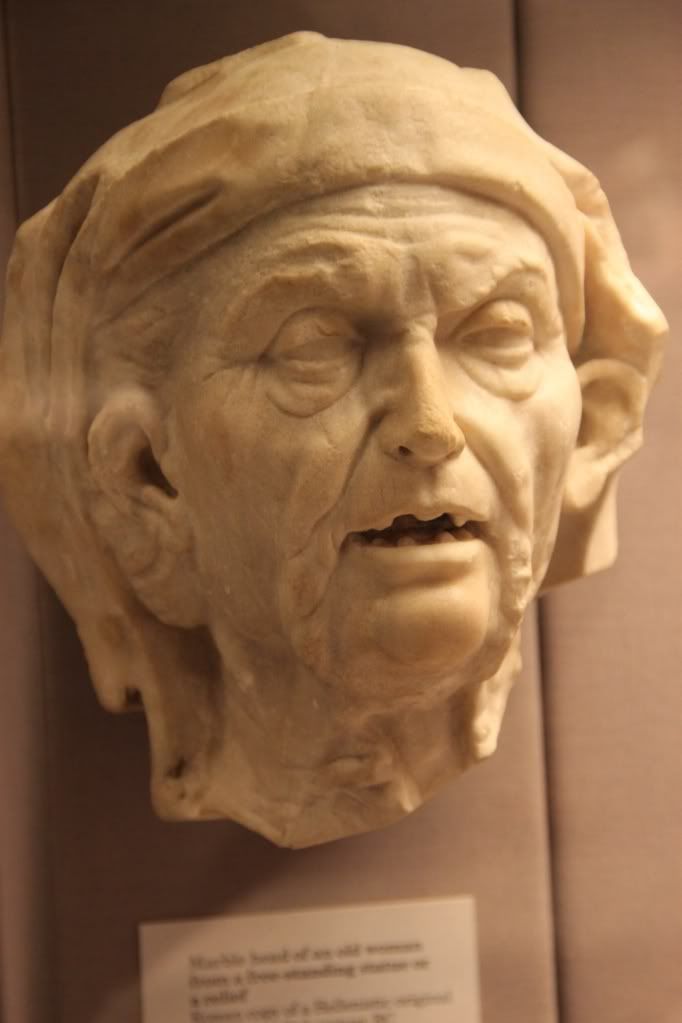 Now this is the best, a marble head of an old woman. You can see the missing teeth, the bags under the eyes, the deep lines of age on her cheeks and forehead. Almost like she is just going to speak. Full slide show here. The last (and I promise this is the last) essay is of the Parthenon Marbles.