The Elgin Marbles have a long history and is a cause of discontent from person to person up to government to government. I spent about 8 months in Athens, Greece on a project, and pretty much very quickly came to know that this is a sensitive topic, people want the marbles back. Go read the whole thing on wiki, but in effect, these marbles were on the Parthenon.
If you have been to Athens, you cant miss it. Anyway, as it so happens, Thomas Bruce, Earl of Elgin, was appointed as an ambassador to the Sublime Porte. He found that people were removing marbles, burning them to get lime for building works. There is now a debate about whether it was legal or not, but the fact remains that the Earl Elgin removed a heck of a lot of marbles friezes, pediments and statues and brought them over to London where they have been displayed in the British Museum since 1811. But that's besides the point. Here are some of the photographs of these lovely marble masterpieces and you will see why they are so fought over.
The start of the frieze.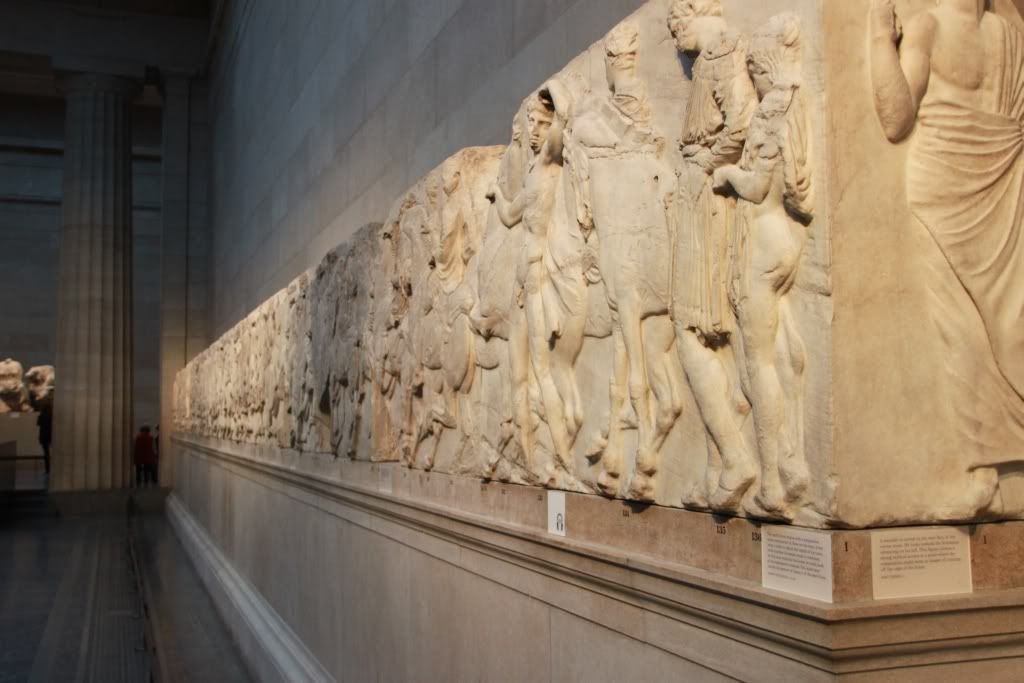 This would run across the top of the building just below the roof.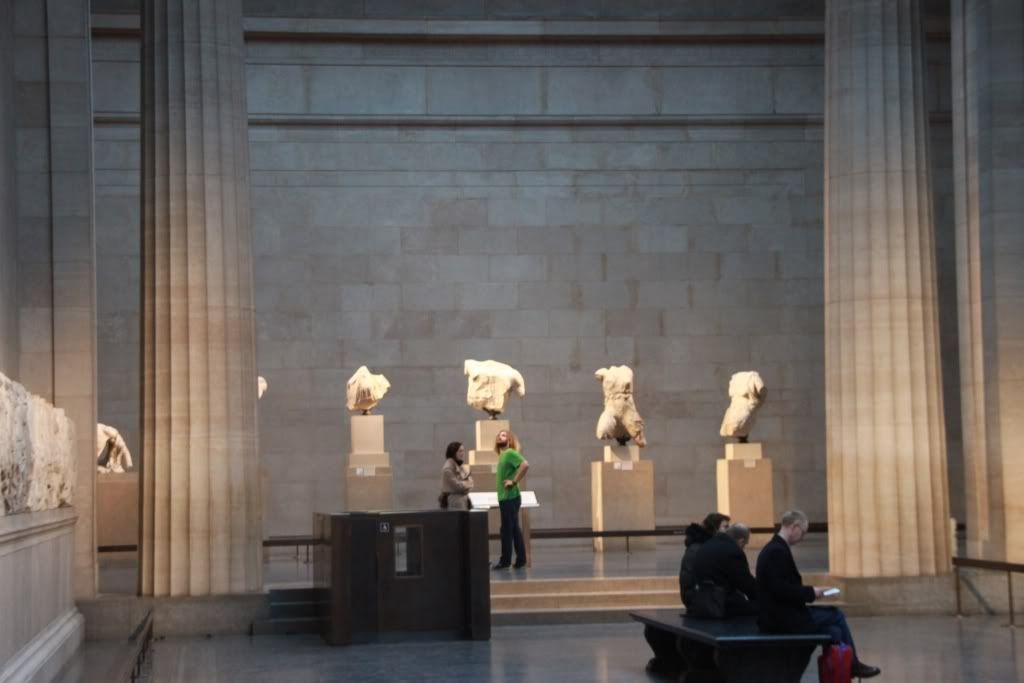 West Gallery. You can see why these sculptures are so beautiful, you can almost see the clothes move in the wind.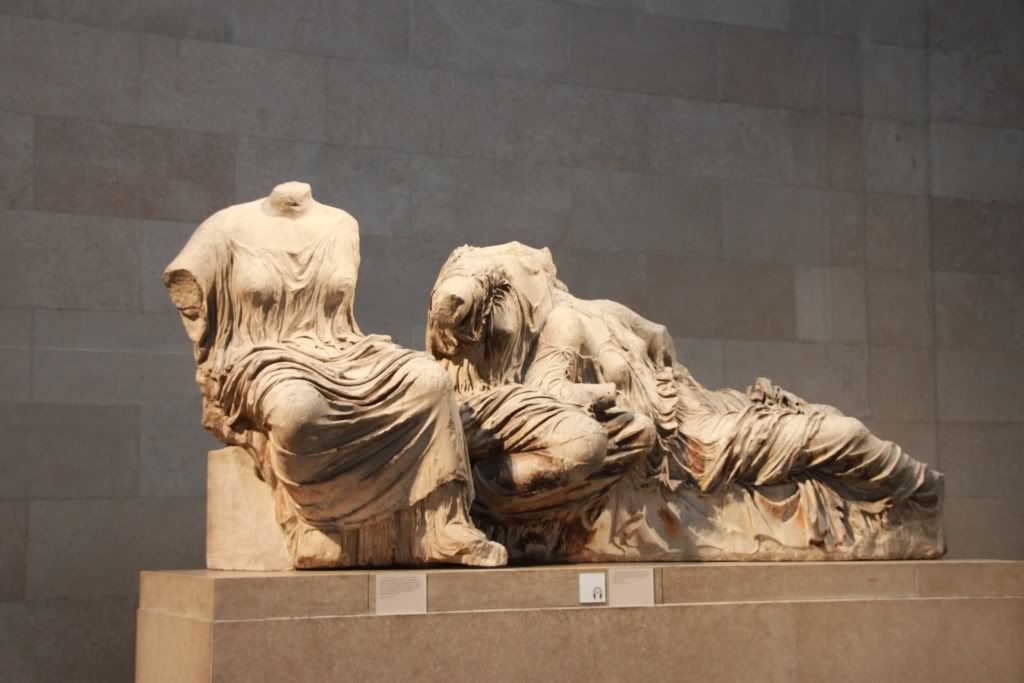 See what i mean? Why dont we have good sculptures? We used to, and then we end up having horrible statues, if you dont believe me, just check out any mandir.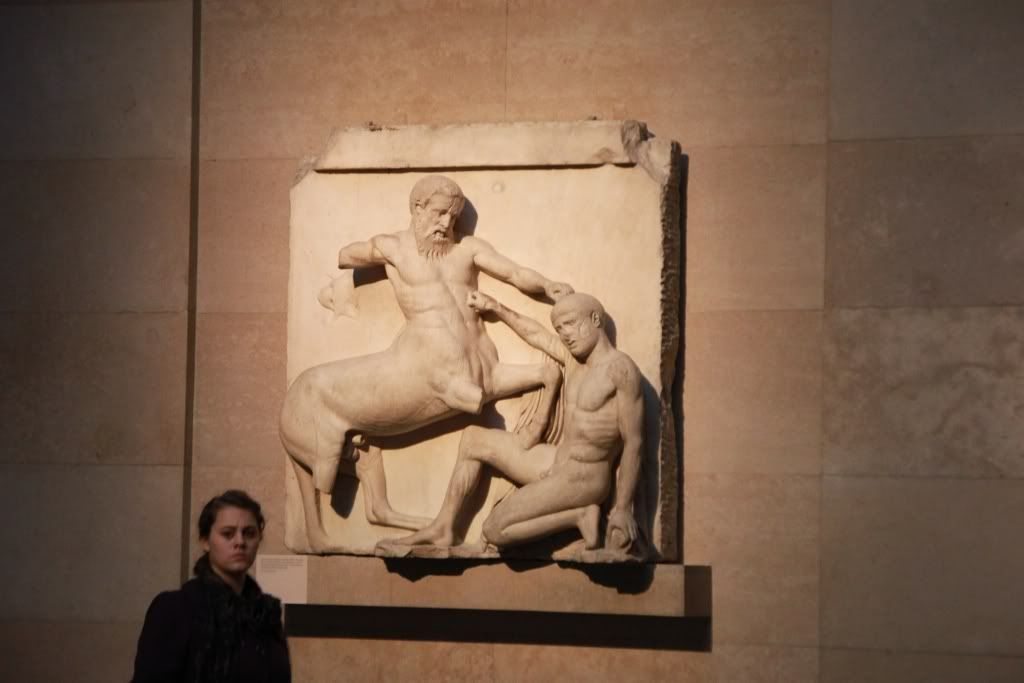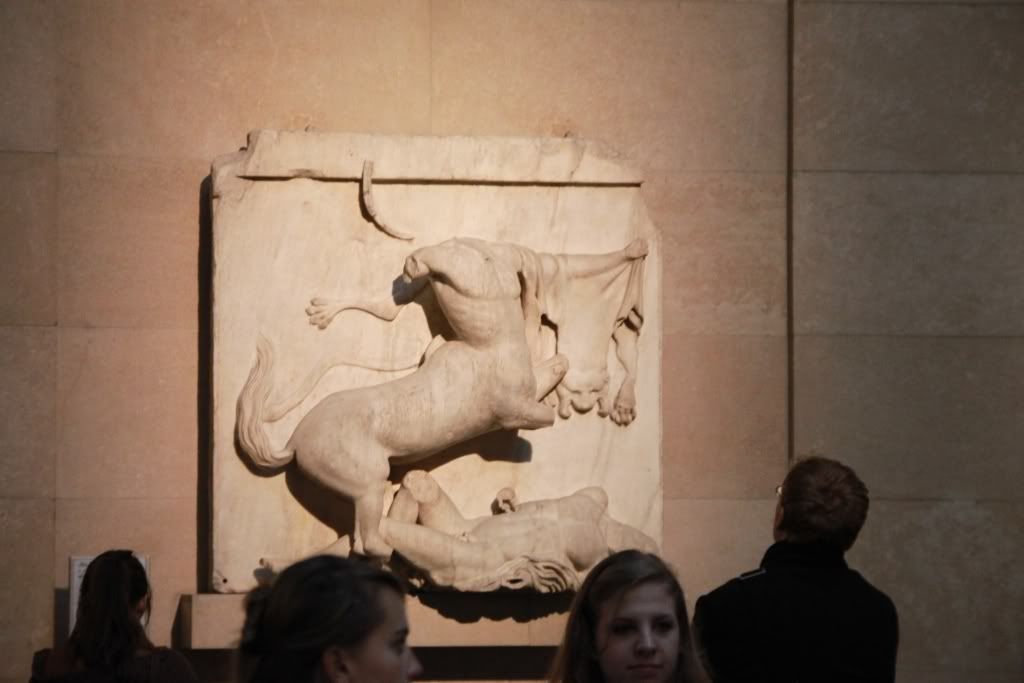 This is perhaps the most beautiful of all of the sculptures and perhaps one of the most famous. The horse head. Here is the full slideshow.
Well, we now come to the end of the series of the British Museum and I just explored it a wee bit. I estimate there is still about 80% left unexplored, but that has to wait till the next time.