Had to pop over to Swansea for some meetings. Now I had the choice of having an excellent lunch there with a bunch of very sombre and serious professors or take photographs in a wet windy cold damp place on the sea shore. Guess what I went for? Anyway, here are the photographs and here is the slideshow with more photos and with higher resolution.
I walked from the station, down to the breakwater on the right of the photograph and then down the beach and them up into the University of Wales and Swansea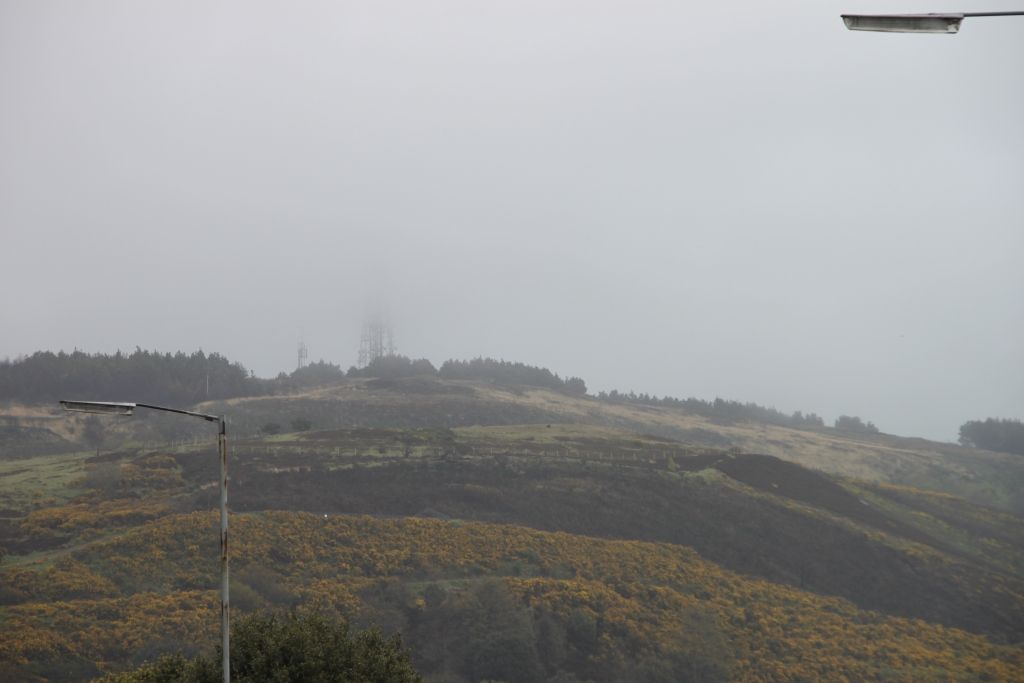 When I started, it was cold, damp, raining, miserable and the top of the tower was shrouded in fog.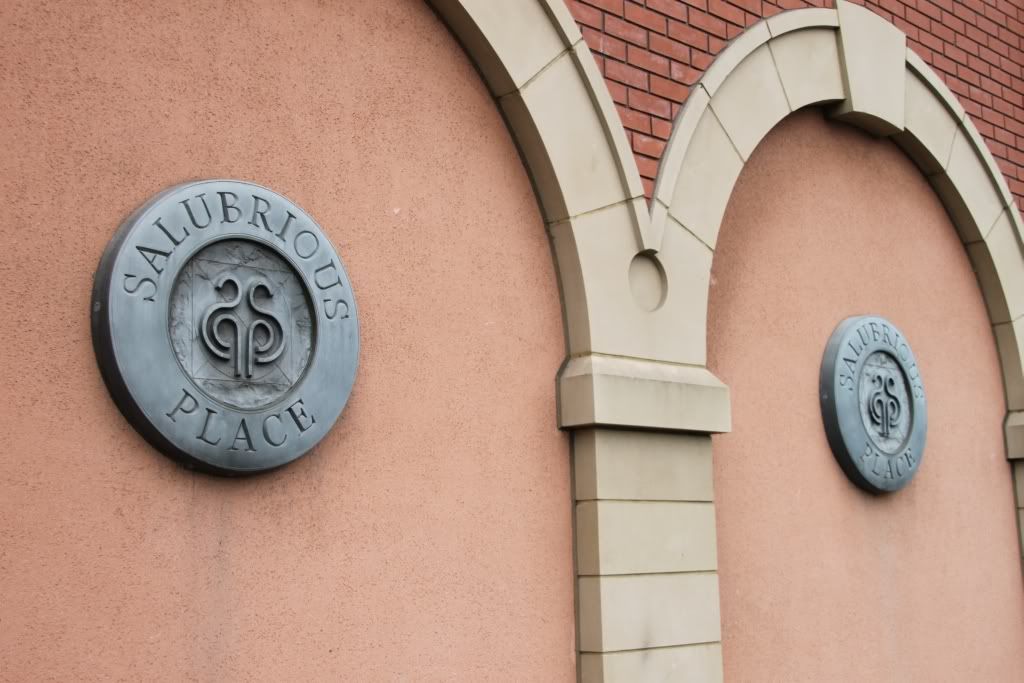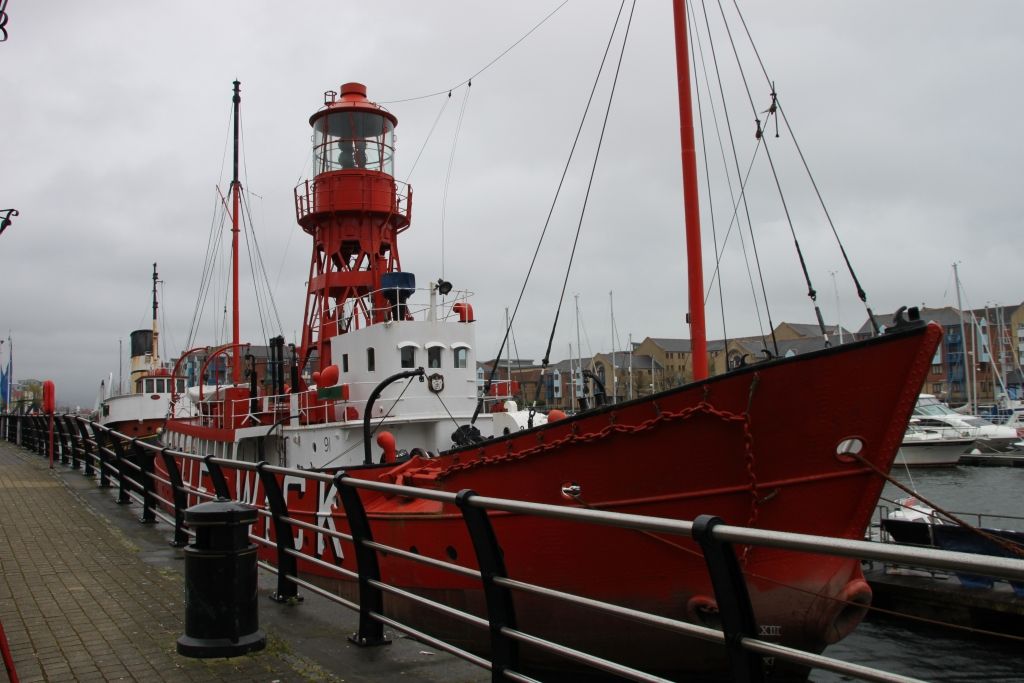 Another view of the light ship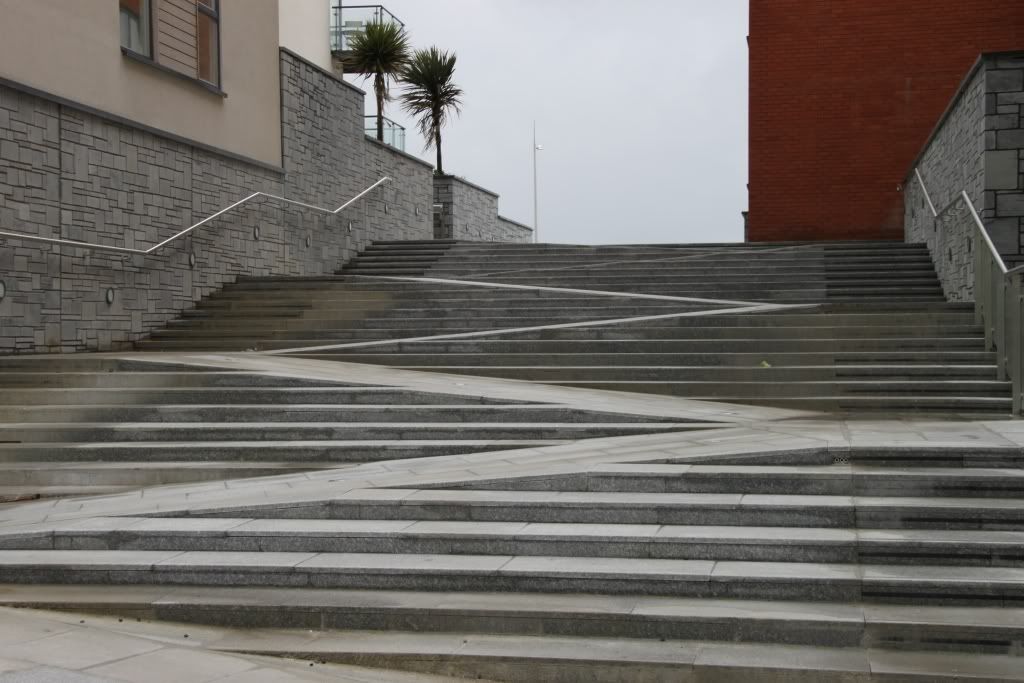 A zigzag staircase
That's the beach, i have cut out the jetty on the left, there was an unsightly horrible looking ship there, lol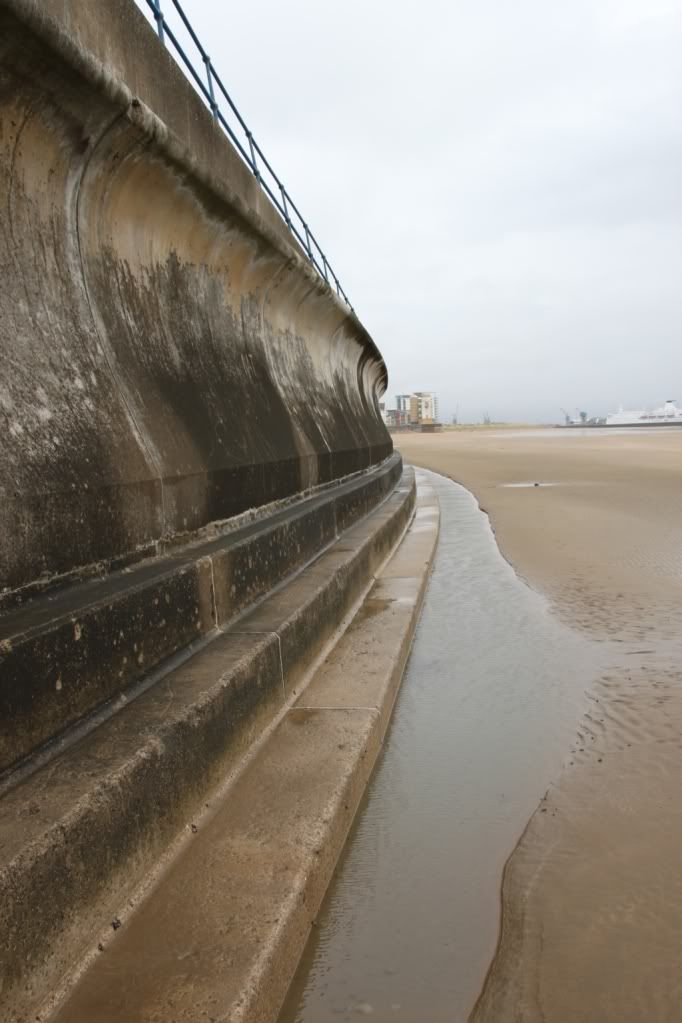 The sea wall. See the white ship on the top right?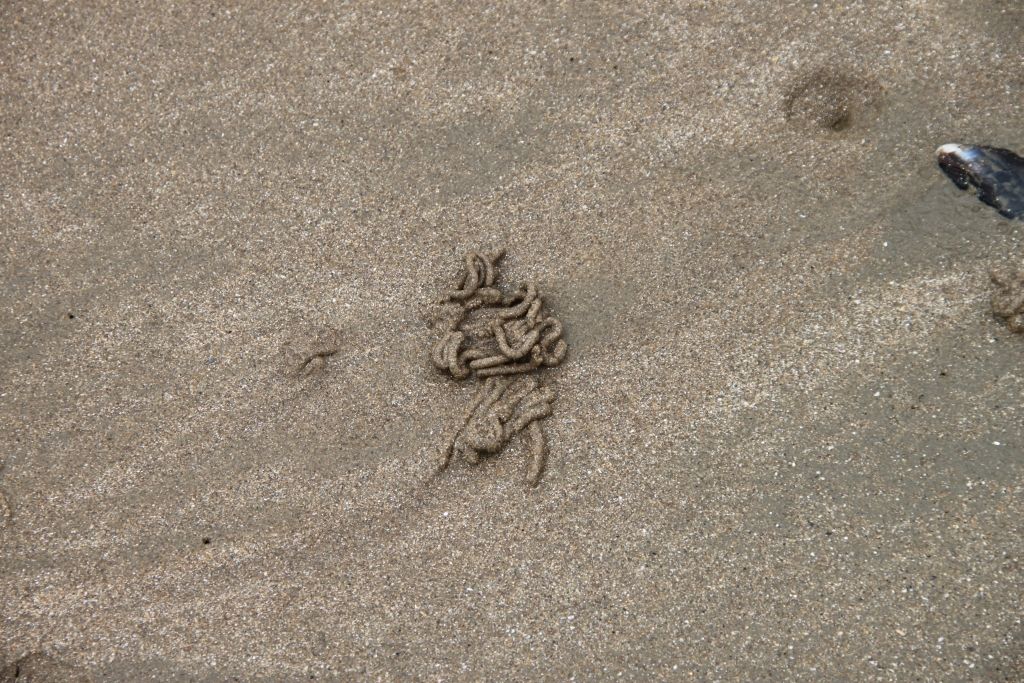 Sand poo and holes where crabs and others live.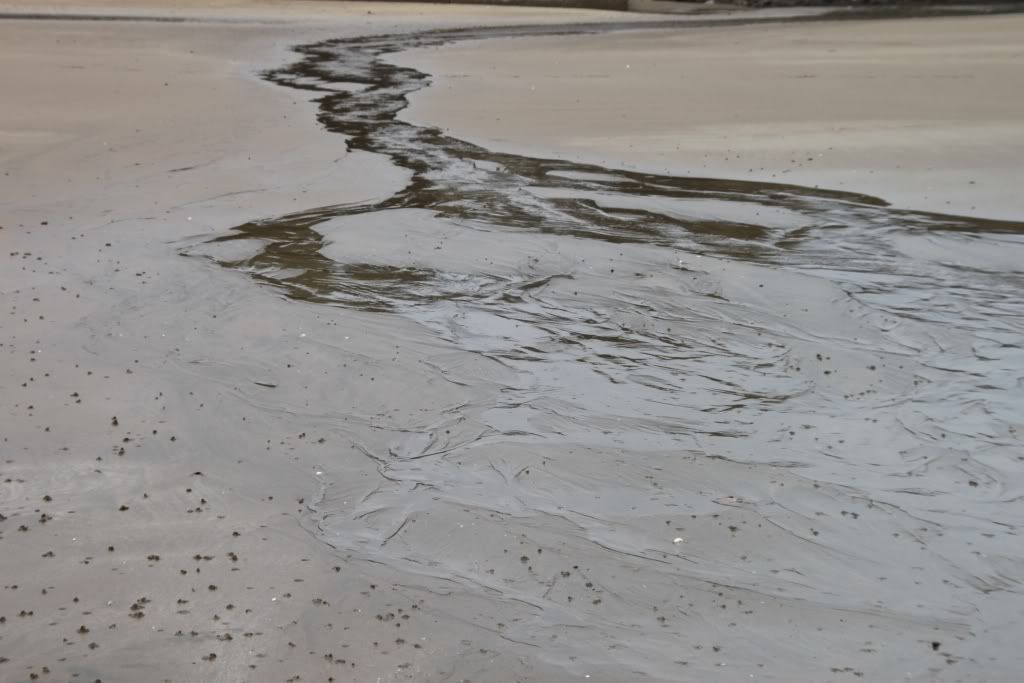 Water flowing into the beach from a drain. I wouldn't take a swim in any British Waters, its disgusting, the councils frequently send raw sewage into those waters.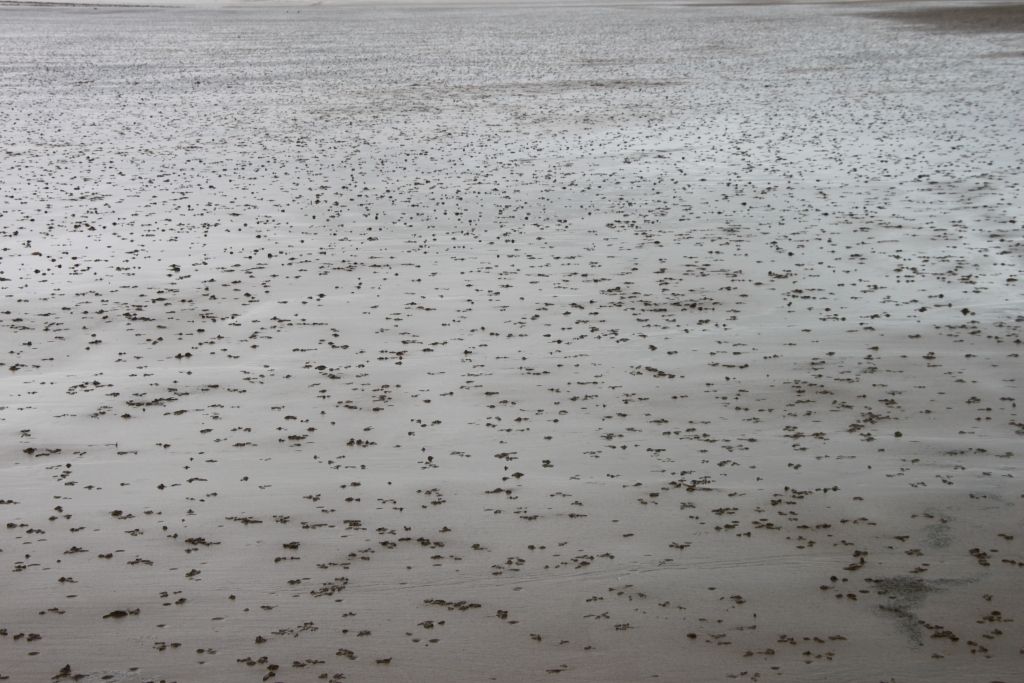 Full of sea creature poo in low tide.


Warning signs in the middle of the sea.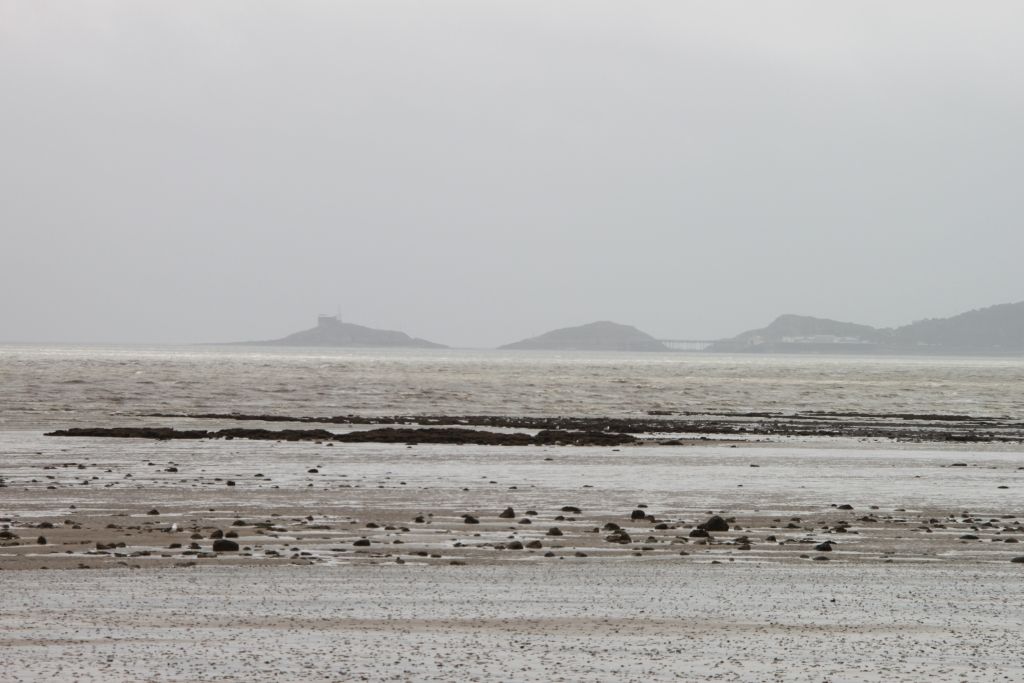 The sea was very gently going out in low tide, exposing the rocks and sea weed. I was wearing leather shoes so could not go closer to the water.


It was cold, windy or rainy but that did not stop joggers and doggies on the beach.


Seashells piled up at the bottom of the sea wall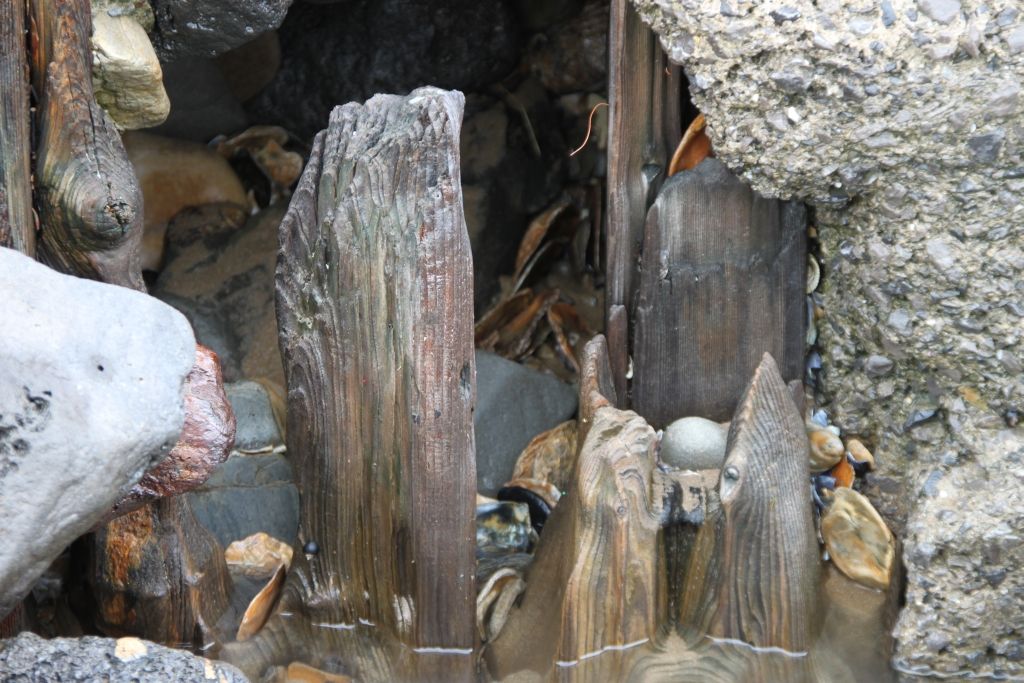 wood beams worn away in the sea, these were part of an ancient jetty which is now replaced by concete.


Somebody has been driving on the beach :)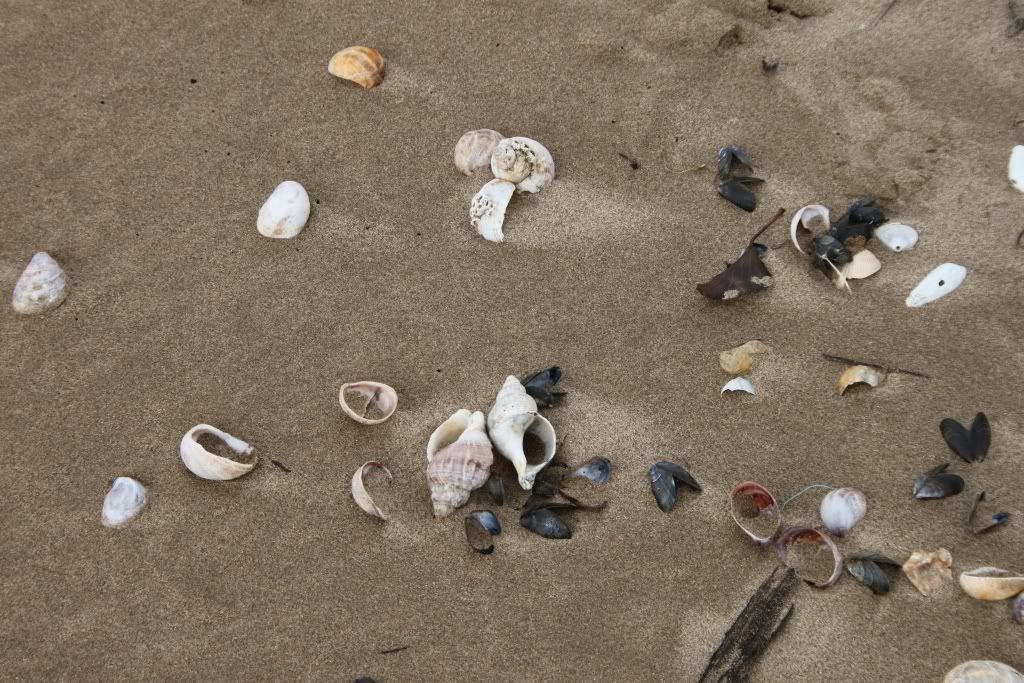 Driftwood and sea shells. She sells sea sells on the sea shore..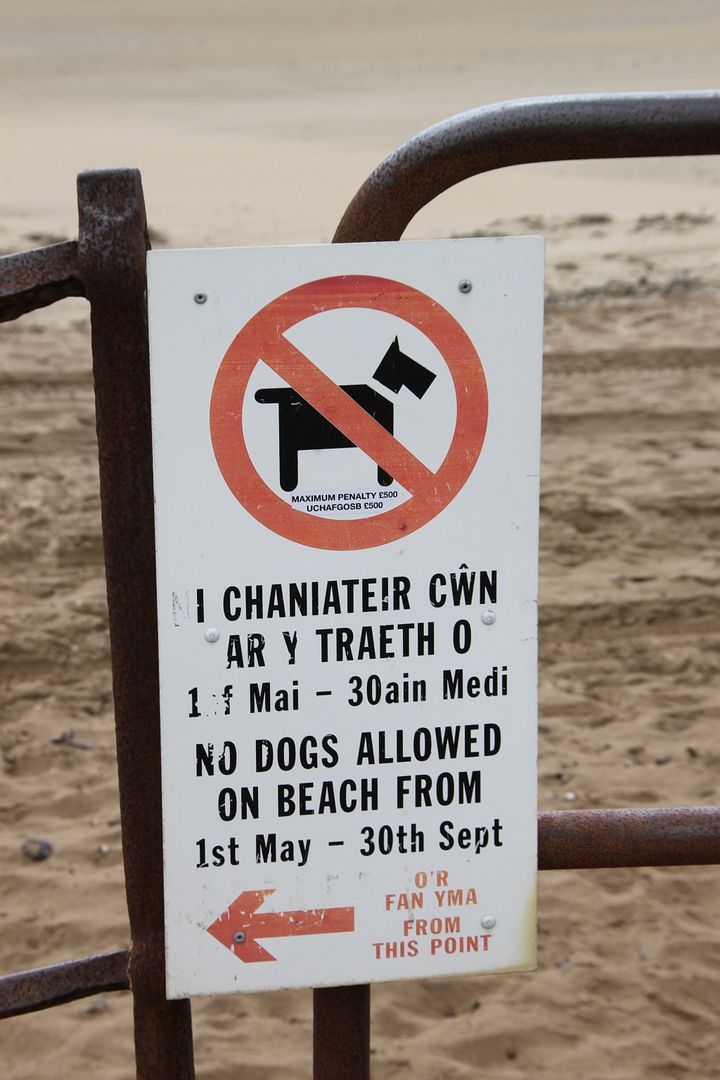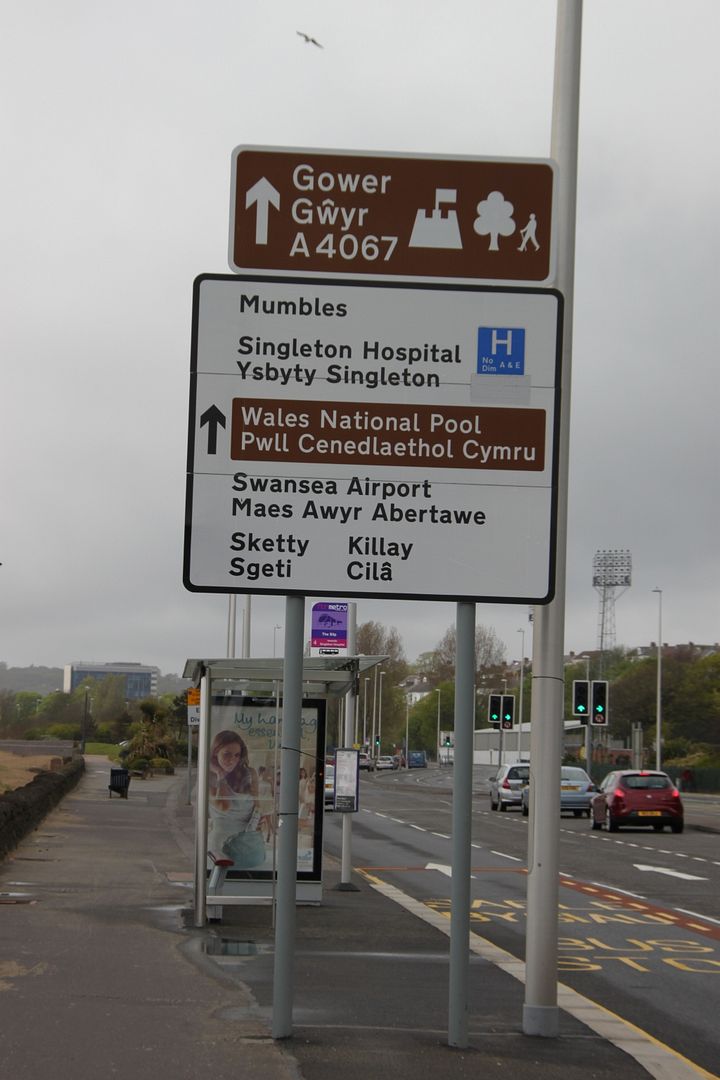 Signs on the beach and on the road. What on earth is Mumbles? Look on the right hand side sign. Anyway, its a place name in sunny Wales.
A long view of the headland on the right hand side of the bay. Next time, I will go there and check out that side. I believe its much better photographically.


There is this slip bridge, well, the remains of it. There is an identical structure on the other side of the road. The slip bridge stood for 90 years to allow people to cross over the road and the famous Mumbles Railway but was taken down in 2004. I never got to see it.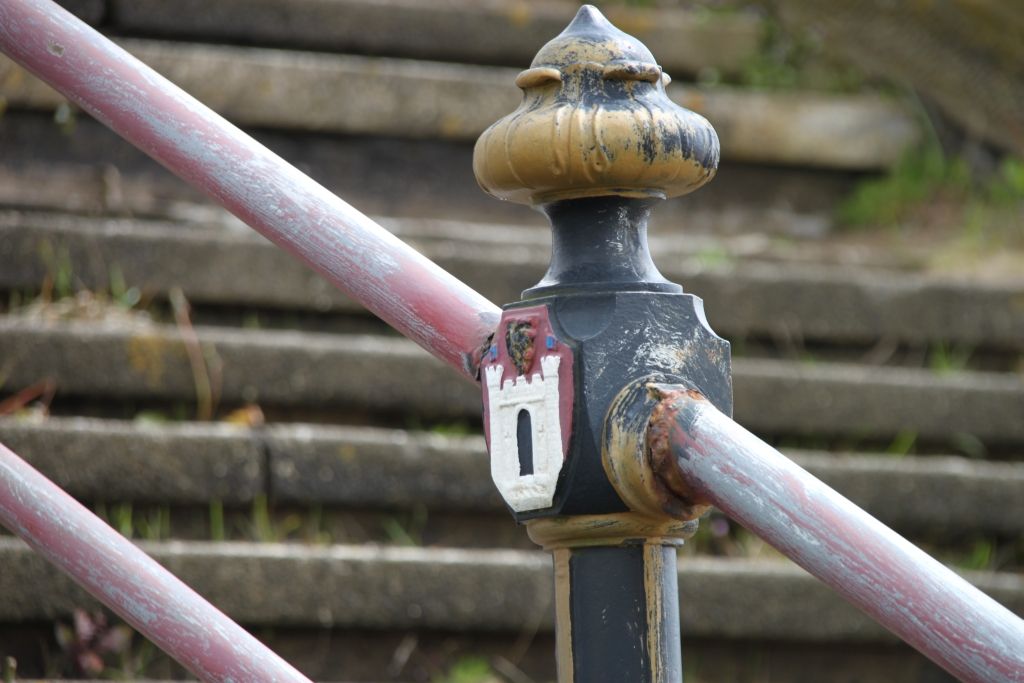 Lovely ironmongery on the railings.
interesting signs on the way into the university.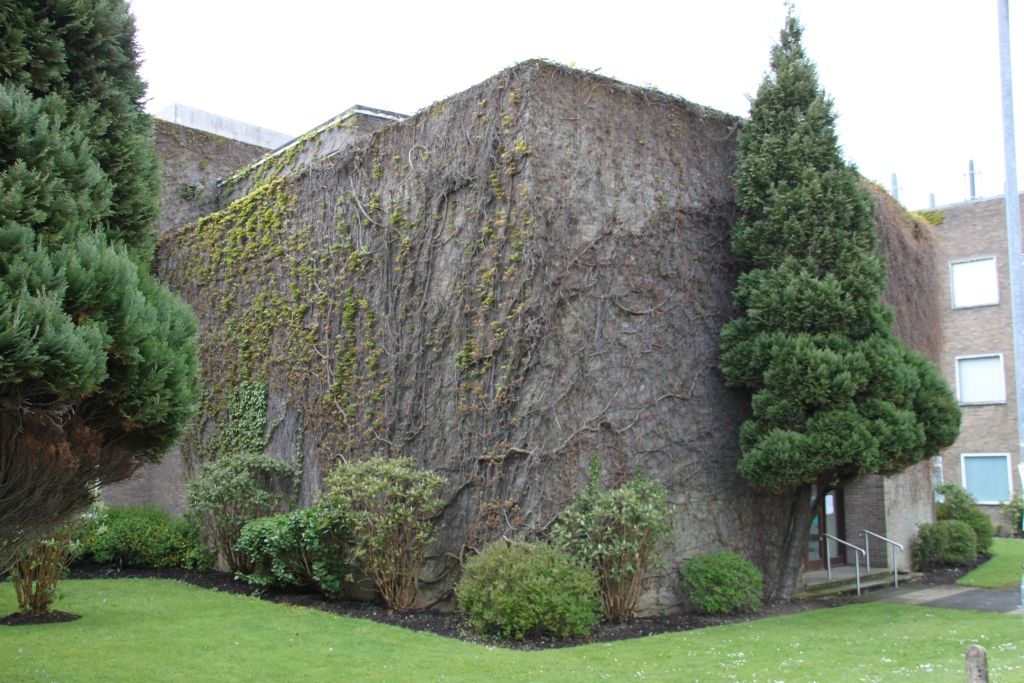 Went past the students union notice board, this was before the elections, i can come up with some very interesting answers to that :)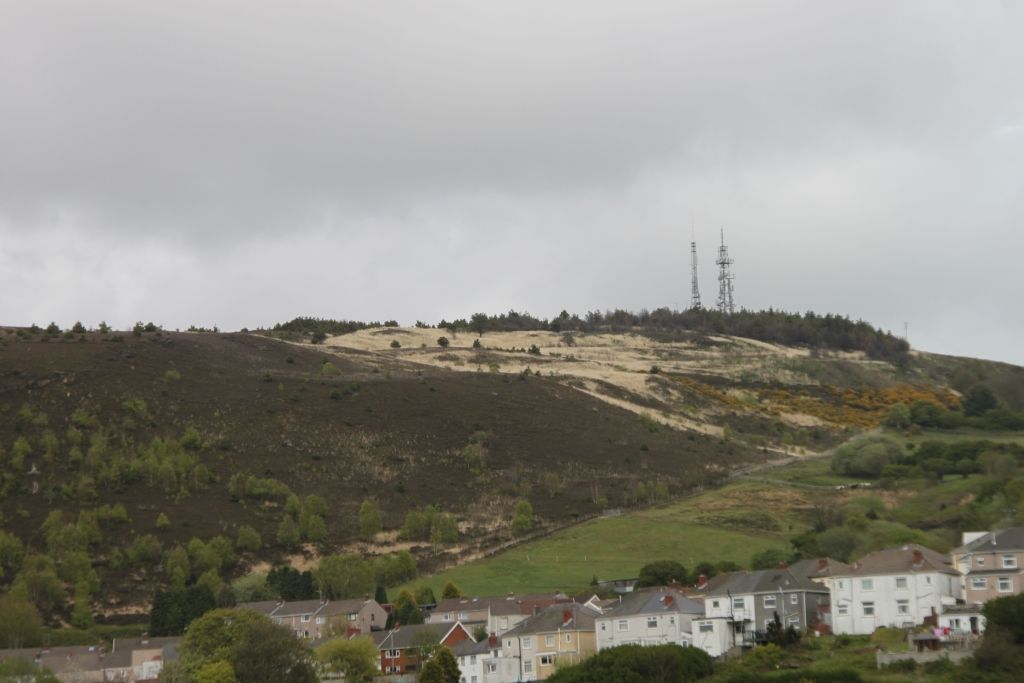 On the way back, the towers were no longer cloud covered. Typical sod's law.