Ok, so I hate pigeons. They are a bunch of dirty feathered rats, crapping all over the place and dirtying up the walls, roofs and floors. Disgusting creatures. Why on earth do people feed them with bread and stuff? Remember the song Poisoning Pigeons in the Park? Here's the video:
Anyway, now that is out of my system, I was waiting for something and noticed that the damn place seemed to be a magnet for pigeons. So here are some of the photographs I took.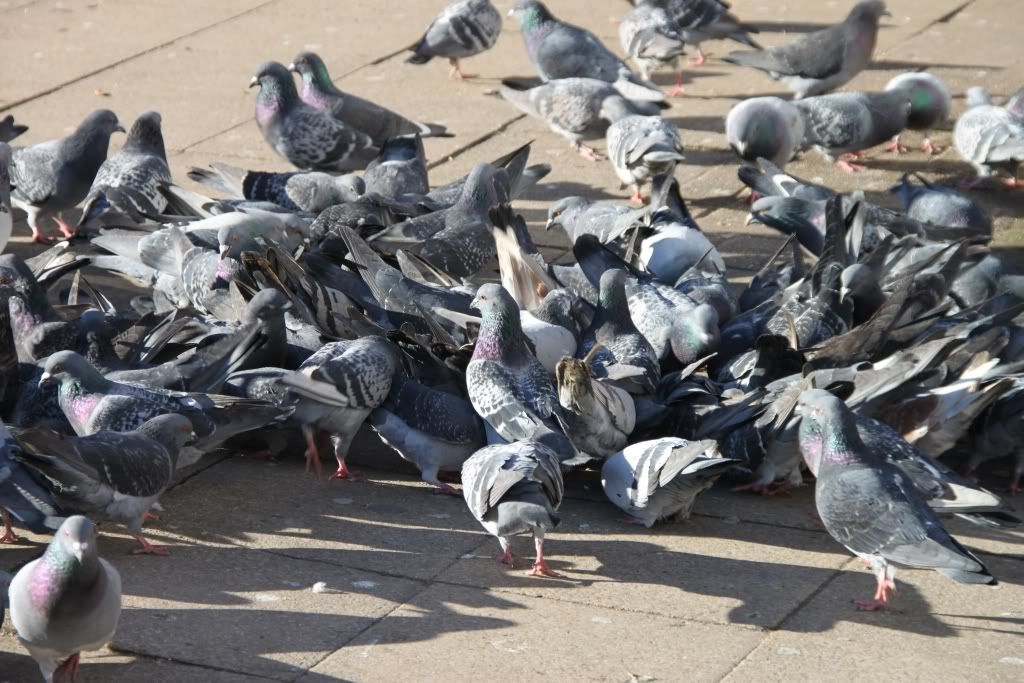 what a mess of pigeons. Somebody had thrown a handful of food and you had these pigeons with outward pointing tails pecking away. But one pigeon, like a meerkat lookout, was standing in the middle observing me with a beady eye. They have these tiny red beady eyes. Shivers. Disgusting.


A brown one in the middle of the grey ones. Brown girl in the rain? no, too obvious.


Sitting in a row, waiting for the next food drop.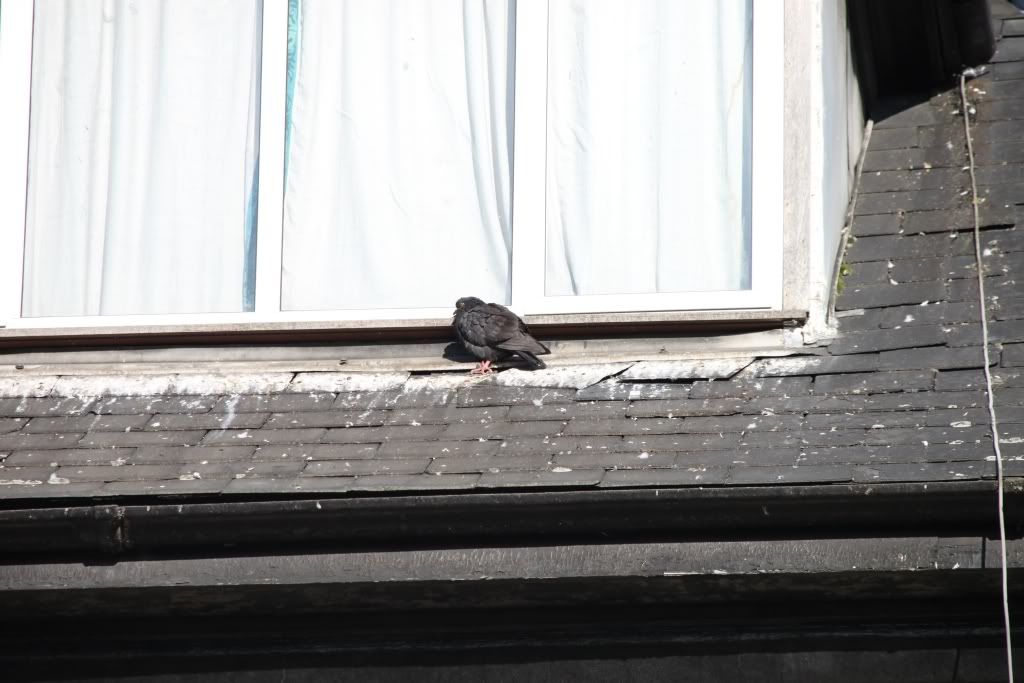 This poor pigeon looked soooo miserable and cold, manky, with dirty feathers. I actually felt a bit sad for it. For 2 seconds.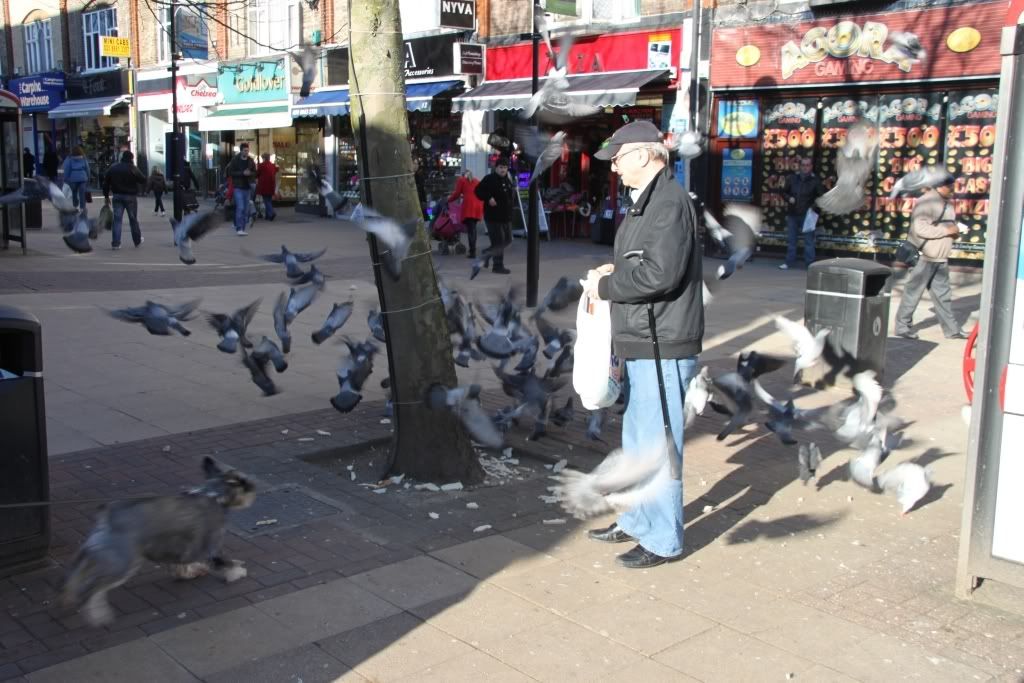 Here's the reason and the hope. The chap is throwing bread at the base of the tree. Can you see the ground? its covered with white splotches, that's pigeon poo. The hope is to see the dogs going after the pigeons.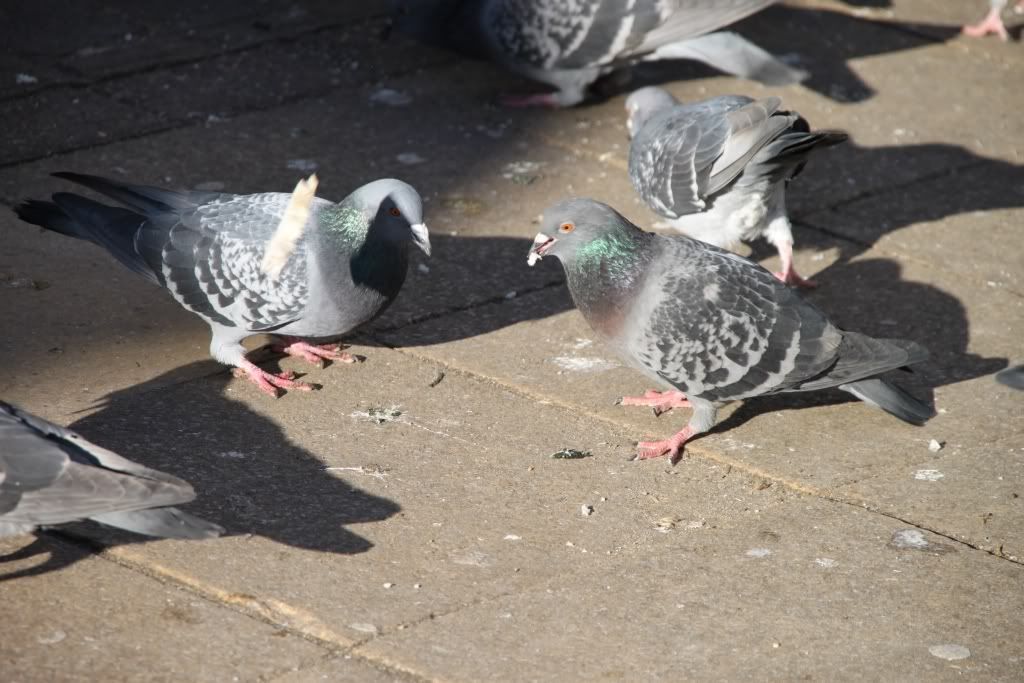 Squabbling over the bread, a piece of bread goes flying, throwing a shadow over the pigeon on the left.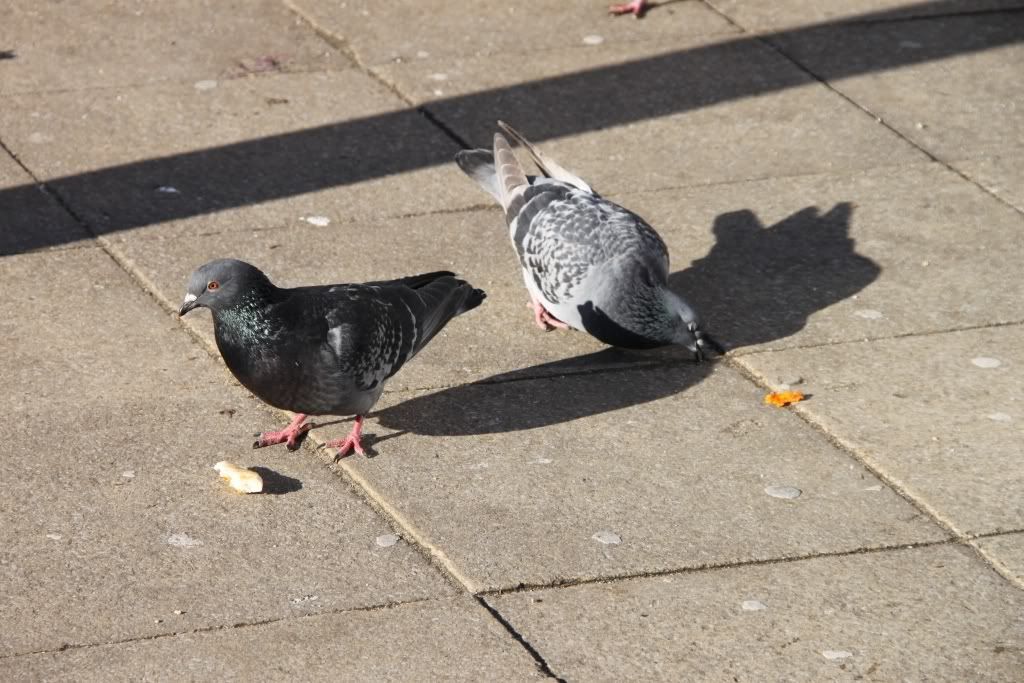 This was a handsome pigeon on the left with iridescent feathers but the interesting thing was the shadow that was thrown, looks like a man with a blocky nose pointing up. Ok ok, i am now imagining things.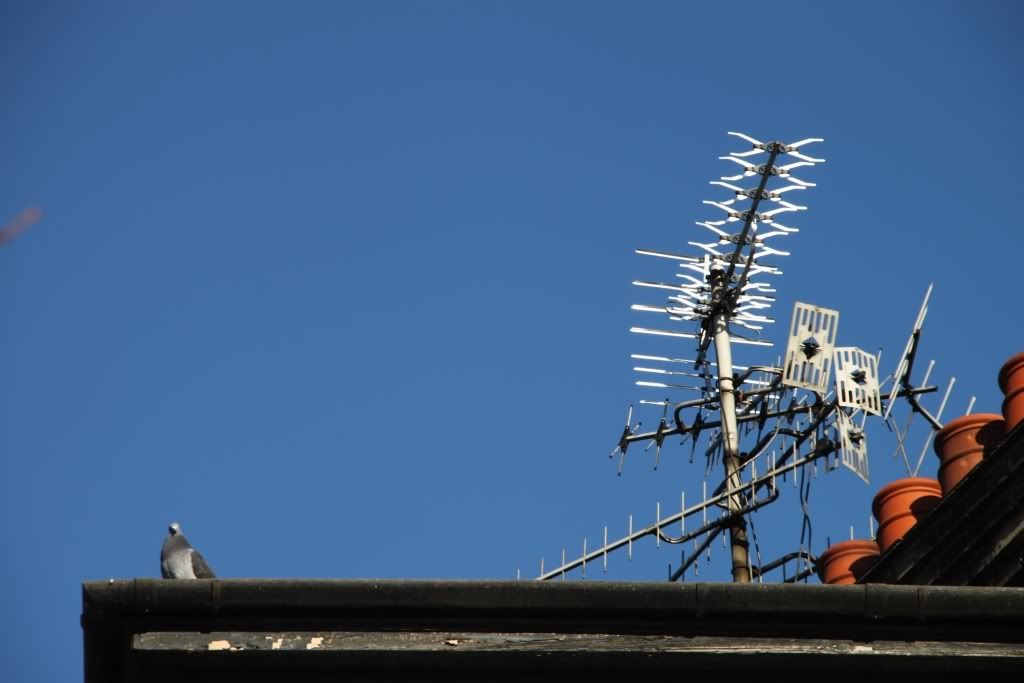 At one time, pigeons were used to transmit information, now, its aerials.


You might have heard of headless chickens but headless pigeons? No story, just some pigeon posts (if you excuse the pun). Here is the full slide show with bigger resolutions.