You see the strangest sights in London.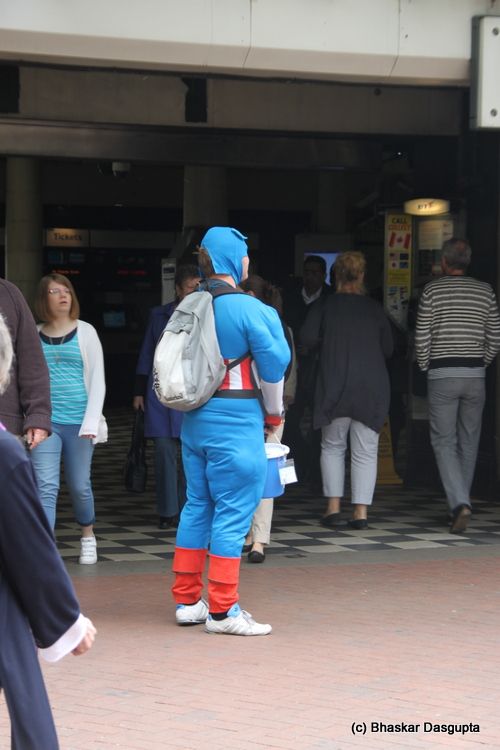 So we have a captain America asking for donations..
I had the most excellent bratwurst here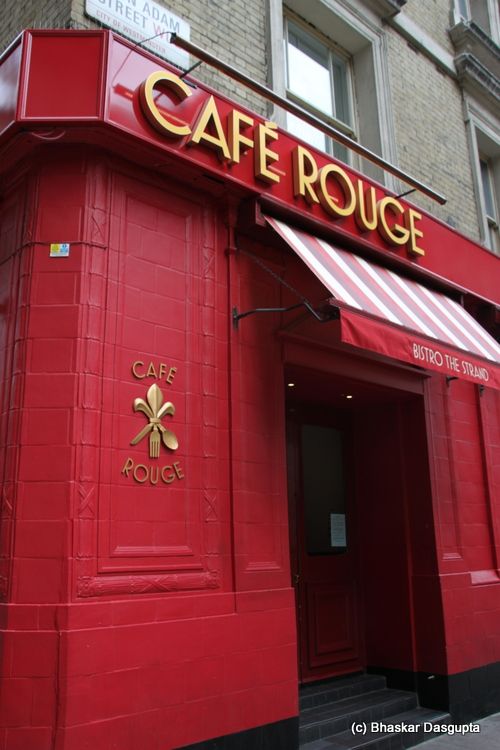 Whoa, bloody red…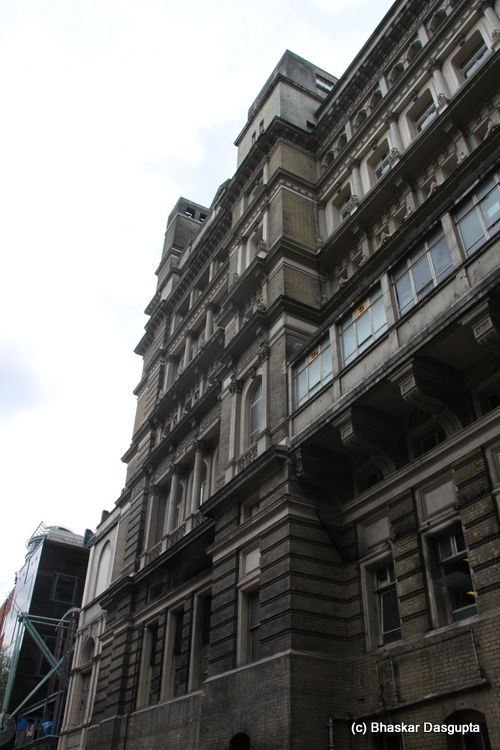 But this is the Charing Cross Hotel, quite an extraordinary building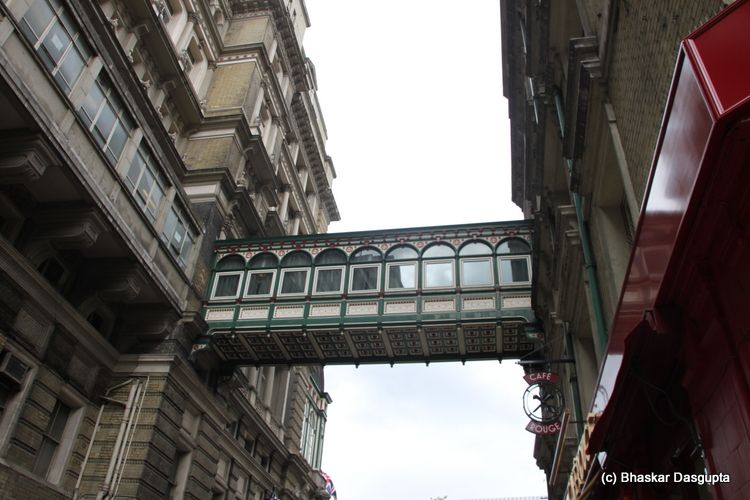 Quite an interesting set of architecture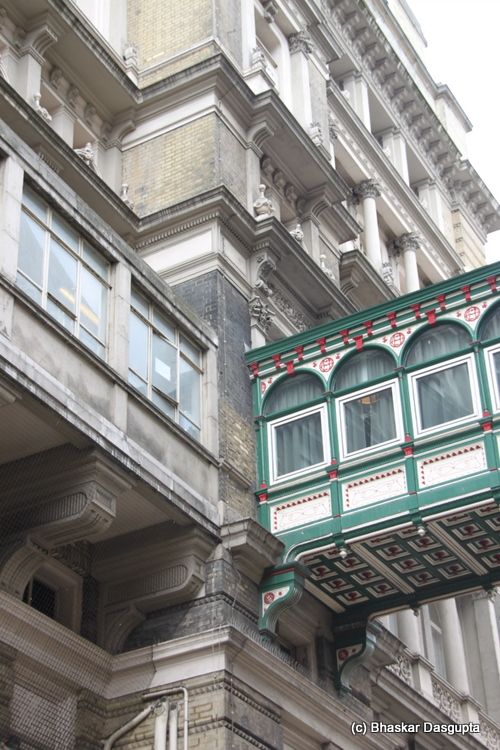 Look at the underside, beautiful, no?


Looking back at the sky bridge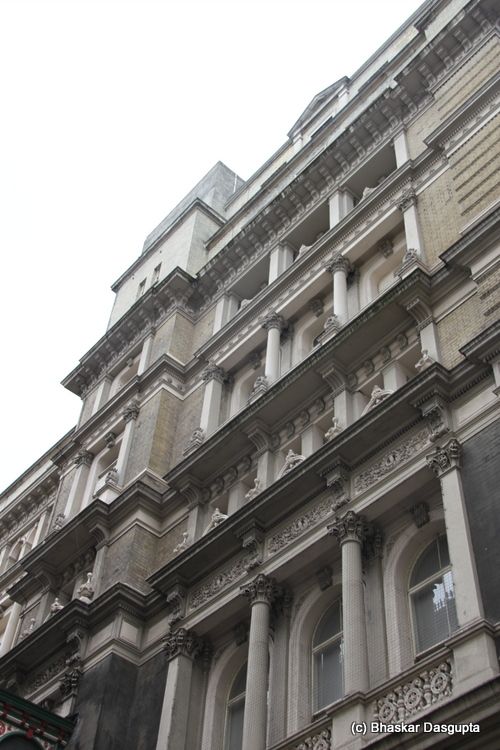 Looking up at the ornate balconies, covered with bloody anti pigeon mesh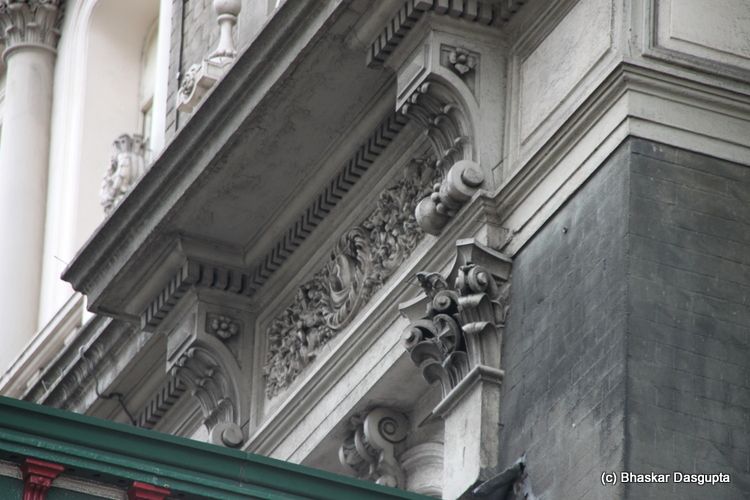 Another flag on top of the building


This is built on top of a railway station, does the bed move when trains arrive?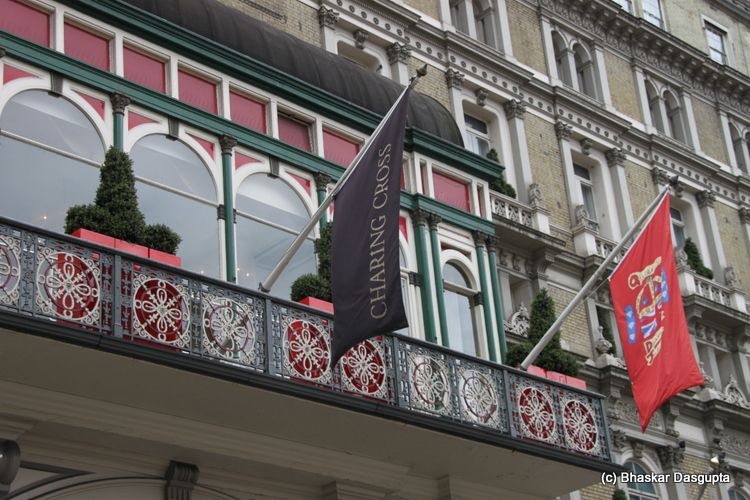 Flags on the balcony, notice the railings, lovely lovely work


The windows have these lovely stone work


The huge Elenor sculpture in front. You can click here to see a more detailed photo essay of mine from last year on this lovely monument.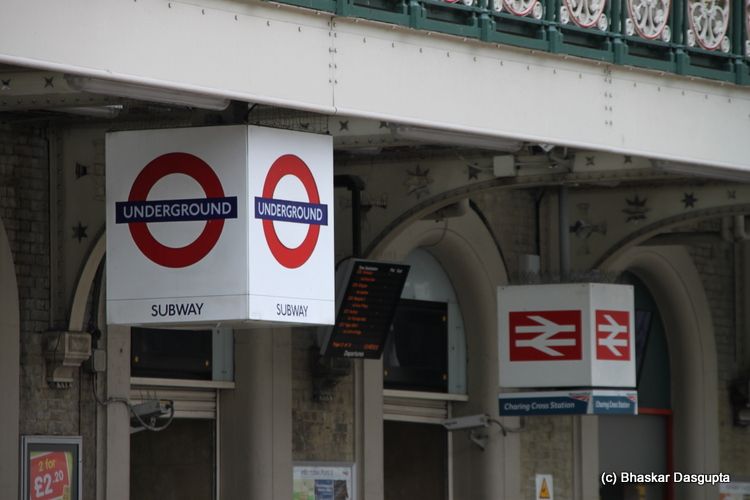 And the entrance to the underground and the train station…