After the church, we went around to see the bells
Its a tiny door, I was worried, will I fit? and if i do fit, will I be able to turn? or get stuck?


This is the bell room. This lady is explaining how the bell works with a little model.


The bell ropes.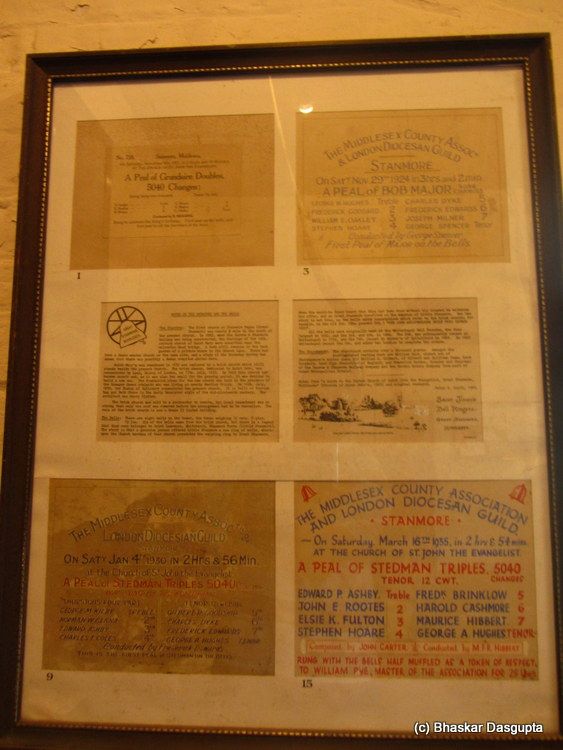 Various notices including one which is protesting against going metric, heh.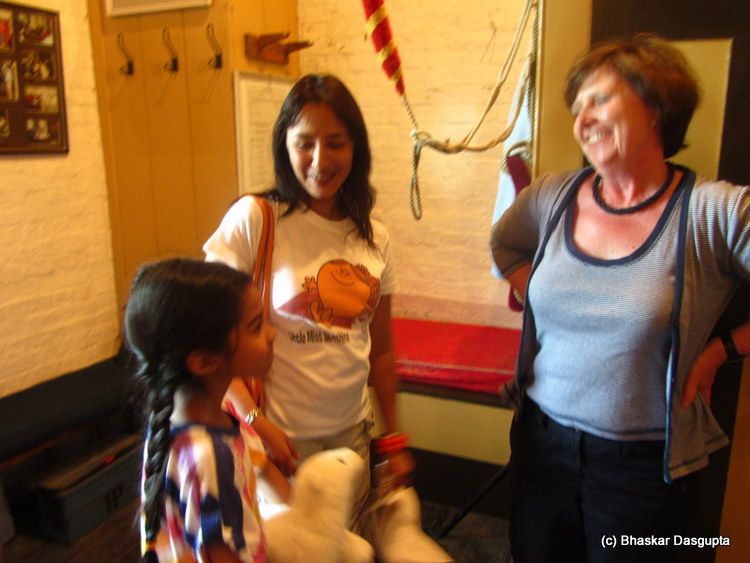 This lady is a teacher at Diya's school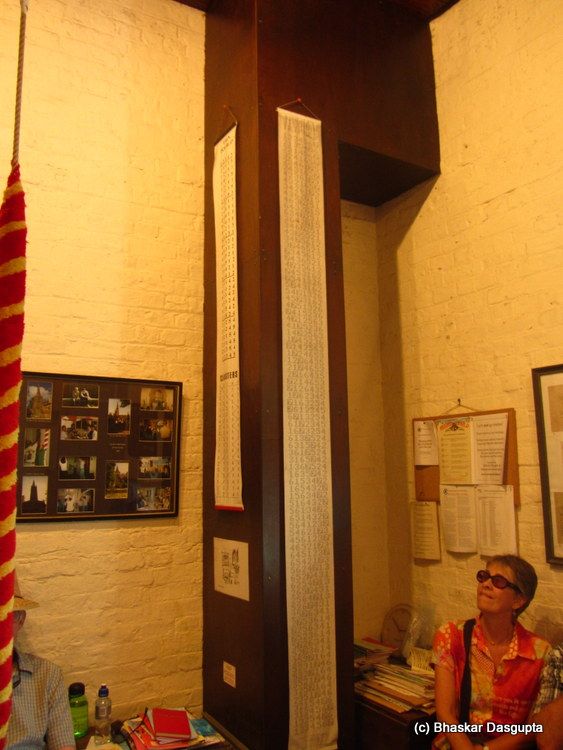 Fascinating, I have never seen the bells like this. I always thought that the bells were actually down, but actually they are upside down when ringing. Did you know that? I didn't.
There is the old ruined church


Another view of the old church


And how its attached to the base


The church roof, steep steep steep


The lady is worried about her child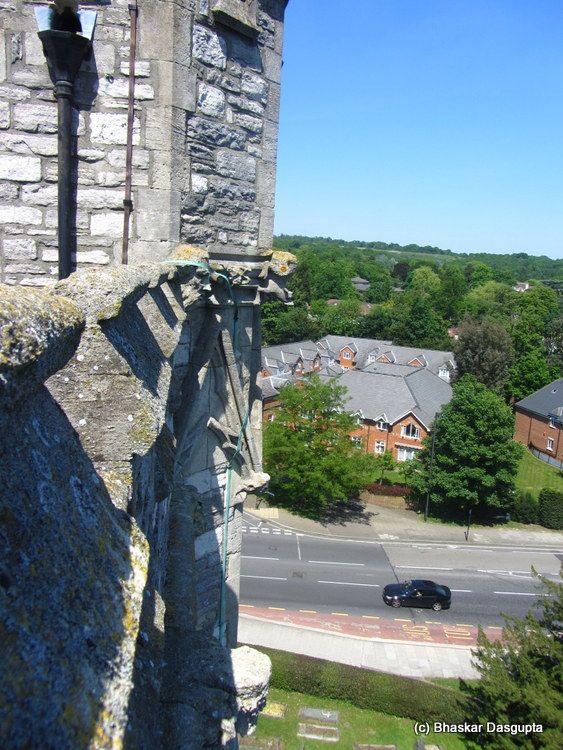 I'm leaning way over the wall, don't worry, my centre of gravity is well down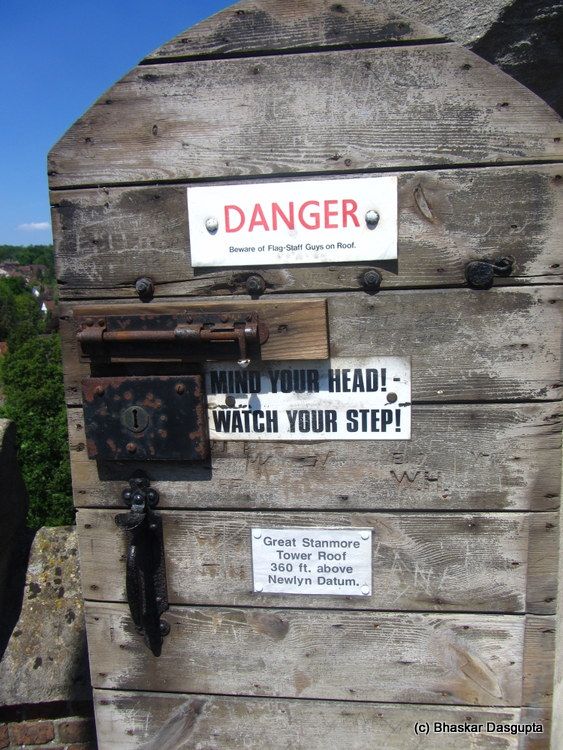 Then we are given a master class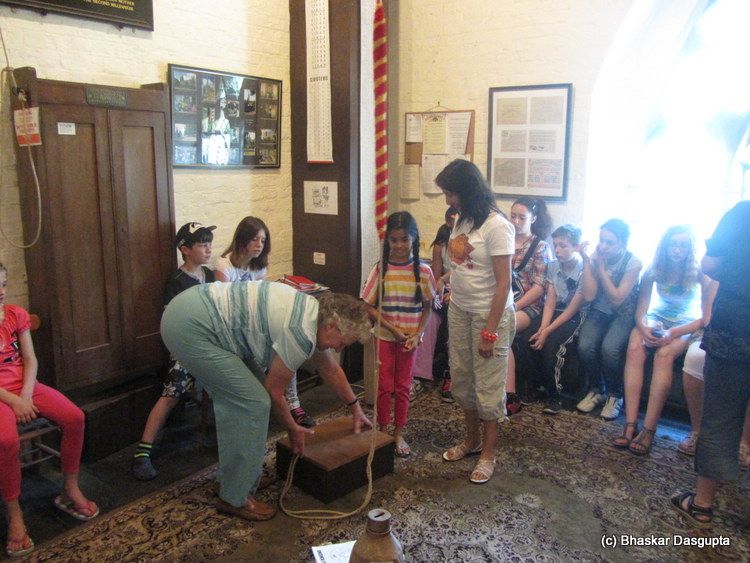 Diya gets a box to stand on




We are ready to ring…
Here is the video of her ringing the bells.
And then this group who played properly.