So I move down into the left aisle, as shown in the panorama above, its the left hand side. The church was damaged during the Blitz..
On the right is the entrance to the church next to the main altar and on the left is the little chapel which I blogged about last time. That is St. Ignatius in the middle.
The left aisle has these little chapels all down the side.


All different ones. This one is for the Virgin


Between each chapel is a big marble statue with gilt trimmings.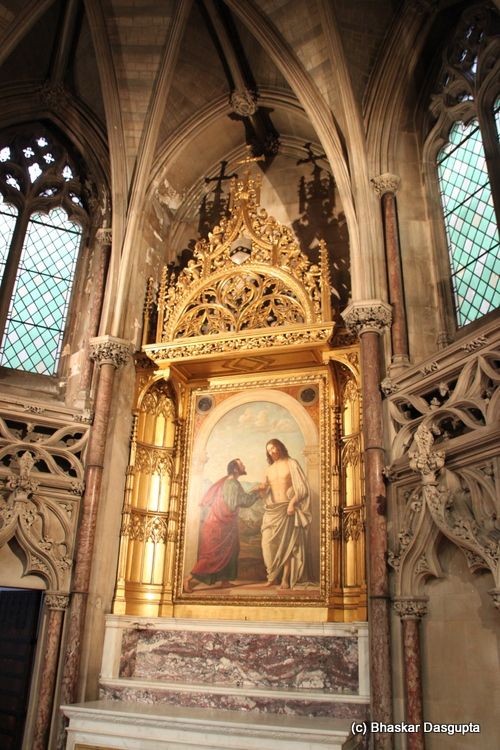 A painting in the next one.
This is St. Frances of Rome.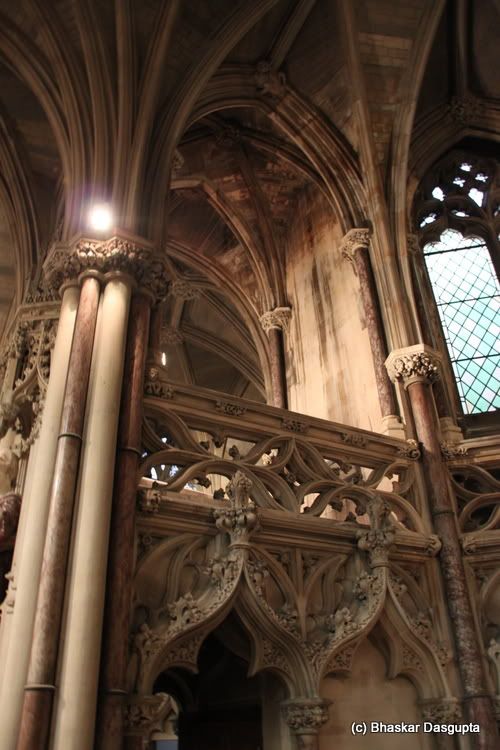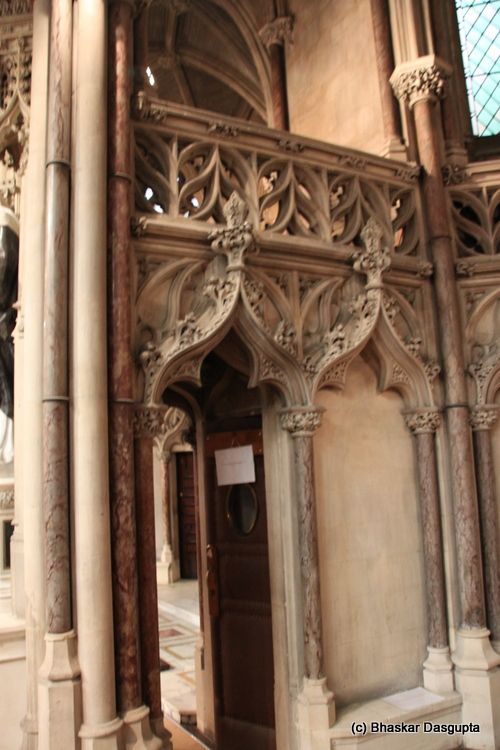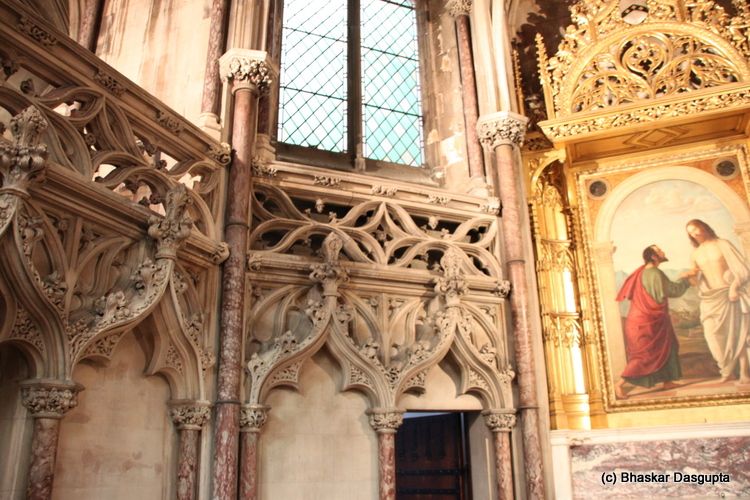 The third chapel with the sign of the confessional..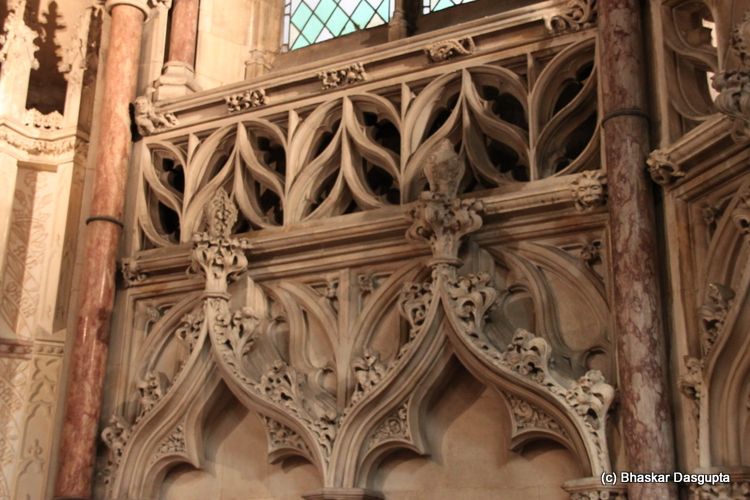 Between the second and third chapel in the left aisle is the confessional with is surrounded with very richly carved stonework and pillars made of marble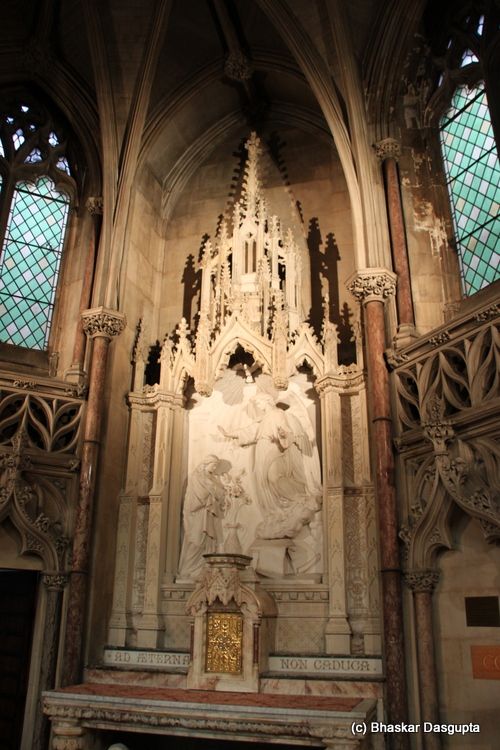 Another chapel next to it..very dramatic lighting
This is St. Winifred. The statue is between the 2 chapels.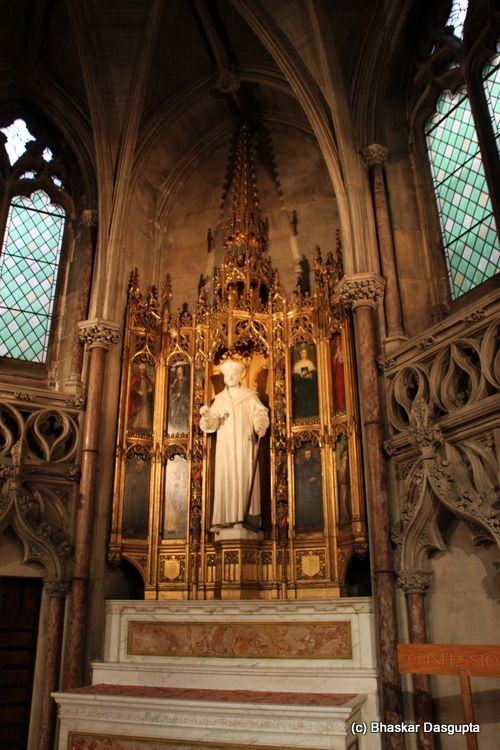 A lovely little plaque on the side of this second to last chapel.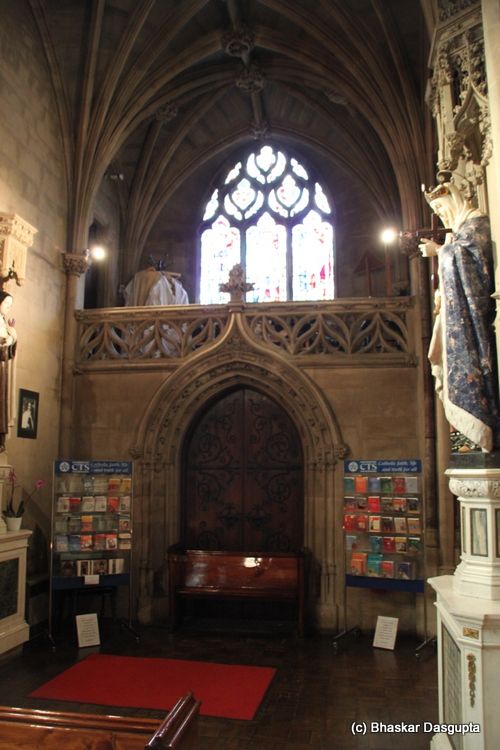 The end of the left hand side aisle. A balcony runs around the church. You can see the vestments on the balcony at the back.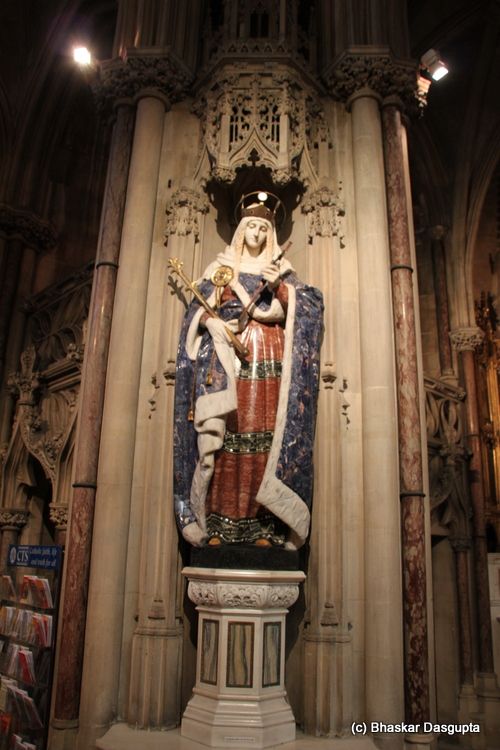 This is St. Margaret of Scotland.
At the end is a little chapel off the aisle.
A tiny chapel is off the end of the aisle.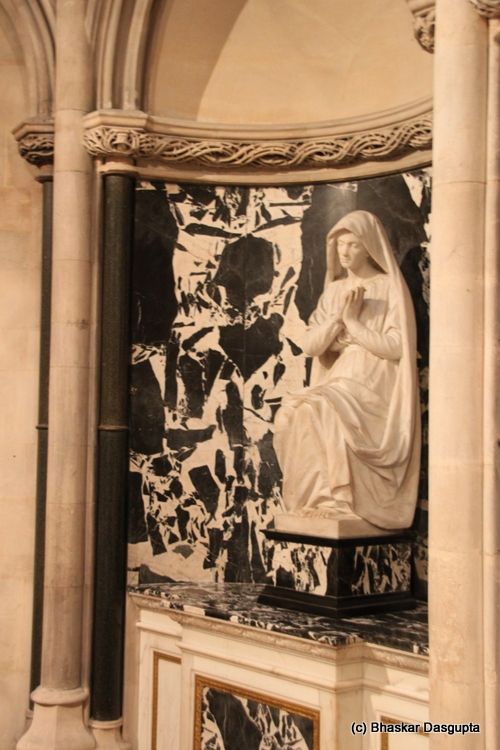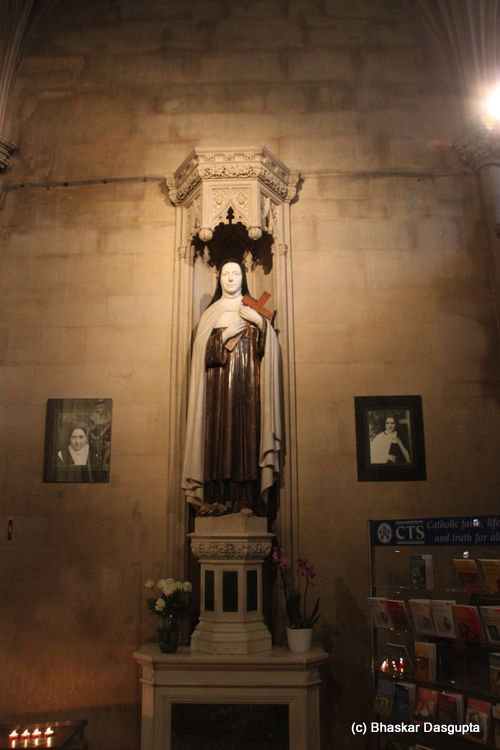 This chapel is dedicated to St. Theresa of Lisieux.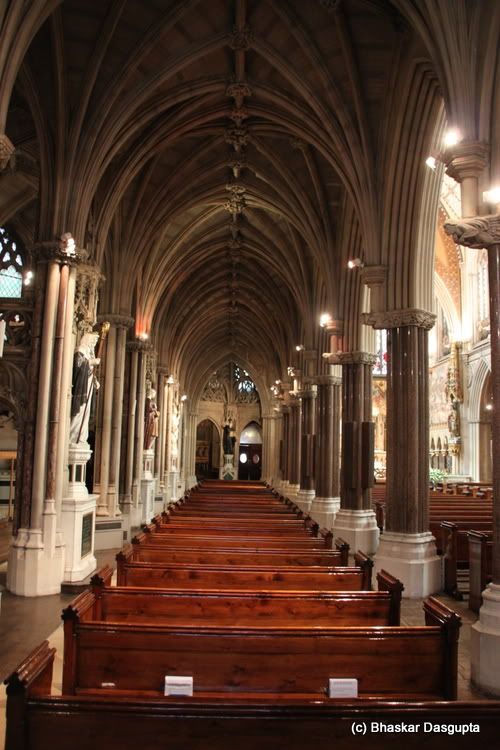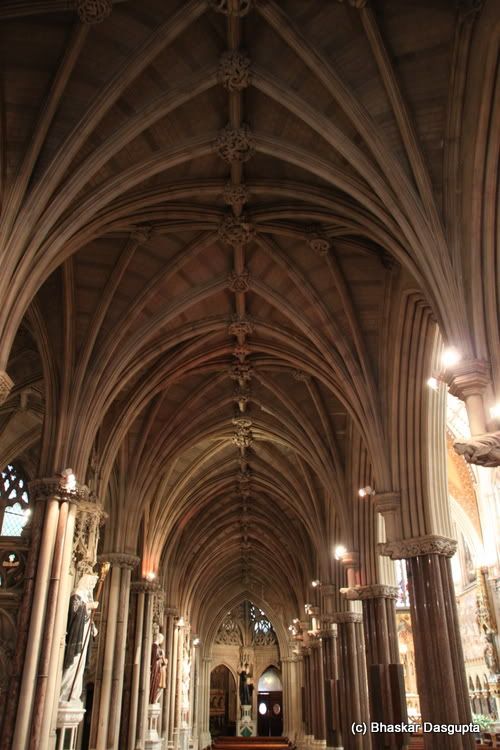 Looking back up the left aisle. Isn't it beautiful? really lovely.