So now I have come around to the back end of the church.
The story of this saint is amazing. He was an amazing man, very well known for his preaching. He is reading the bible and out of it is emerging Christ the Child. No wonder I feel such an affinity for him. But why is he the saint for lost objects?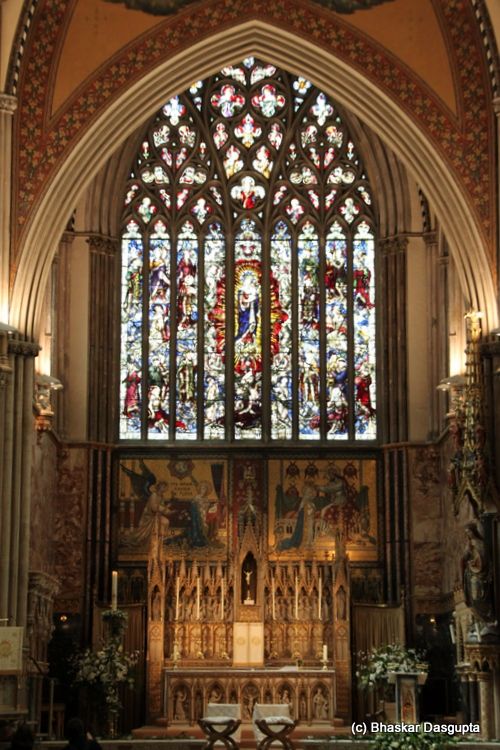 Looking back at the main altar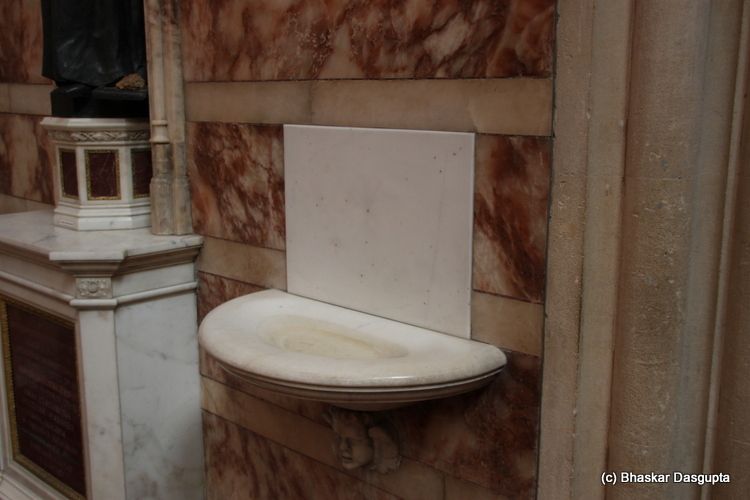 A little basin of water. Hmmm, what is this for?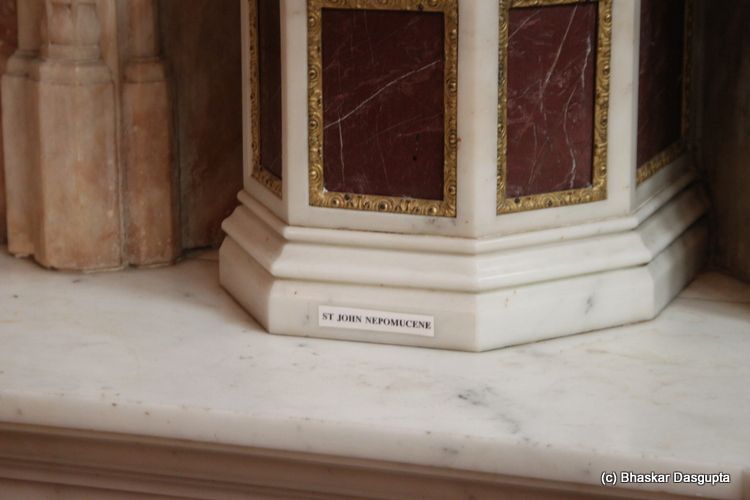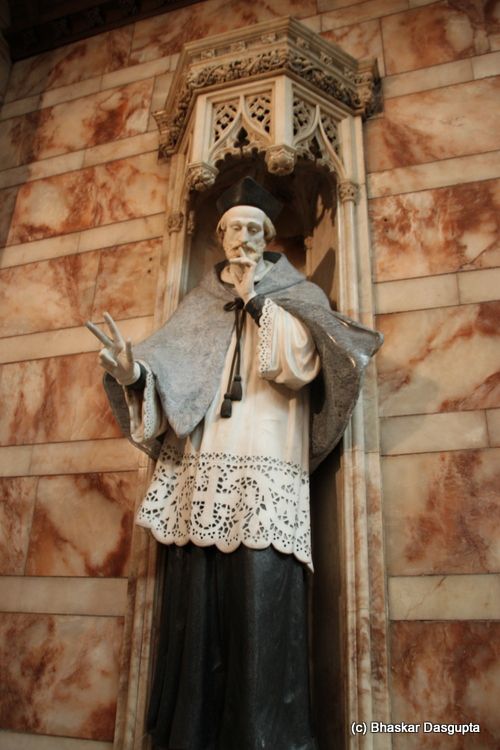 This is St. John Nepomucene. Curious story of this saint. He was tortured and drowned in the river off the Charles Bridge in Prague. To think I was there on that bridge so many years back…And he was tortured and killed on the order of King Wenceslas (yes of same name as the song fame..) strange eh? .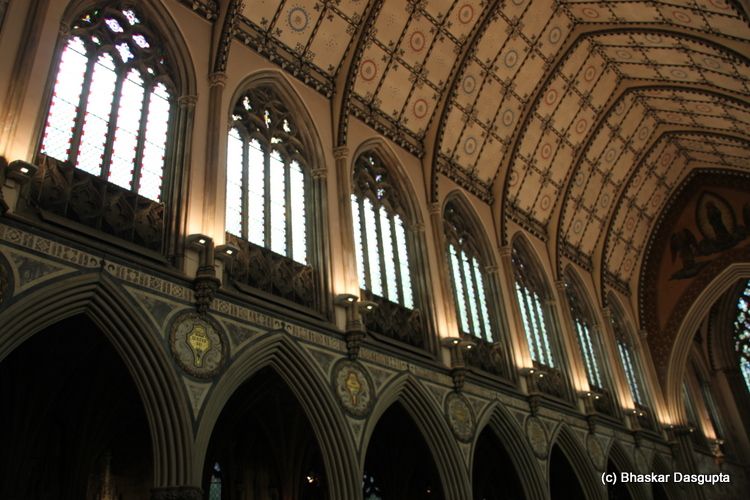 The windows on the top are beautiful…
On the back end of the right hand side asile is another small chapel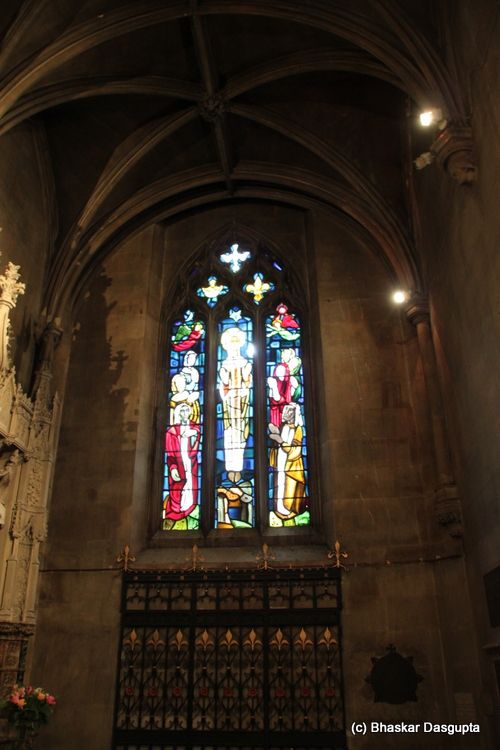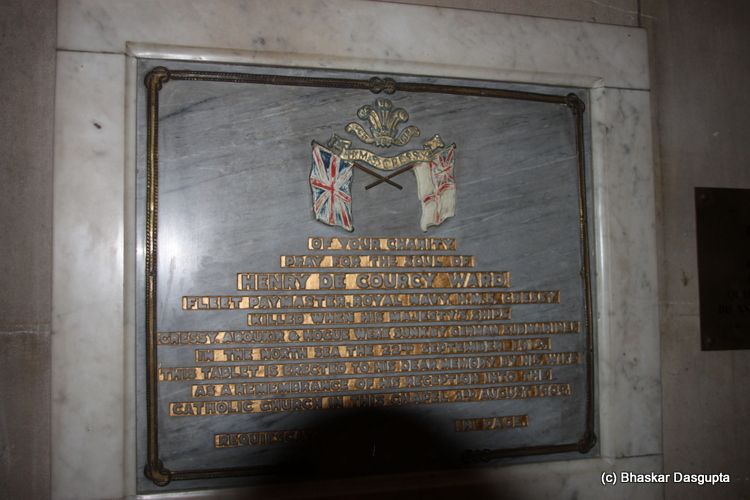 With a stained glass window and this extraordinary iron railing. On the right hand side are various plaques commemorating various Catholic great men of the parish.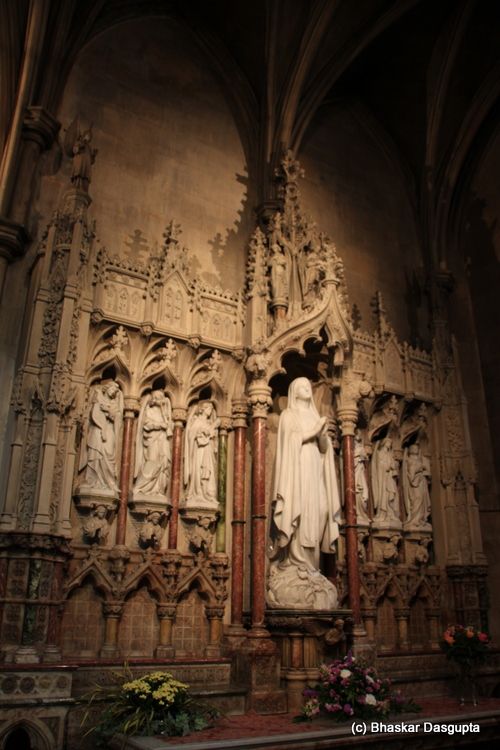 The altarpiece, as usual, is very richly carved.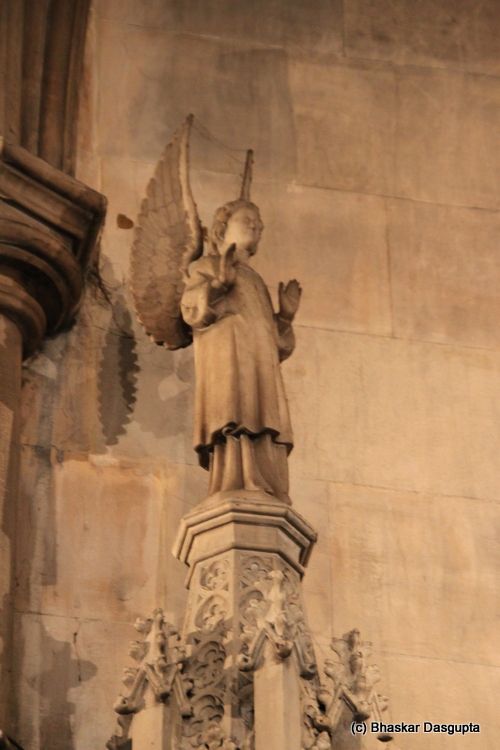 A massive stone angel on both sides of the altar.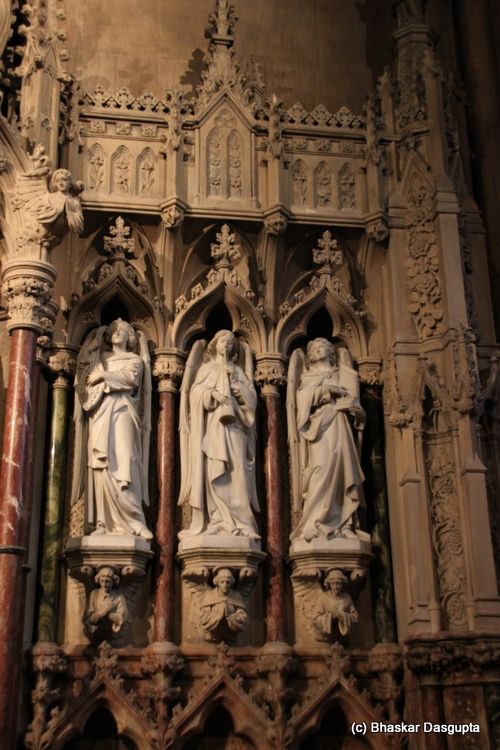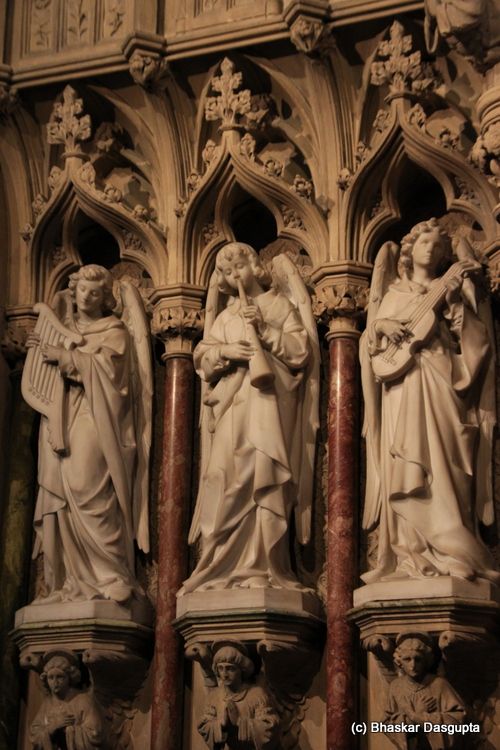 Two sets of 3 angels on each side of the Virgin are playing various instruments.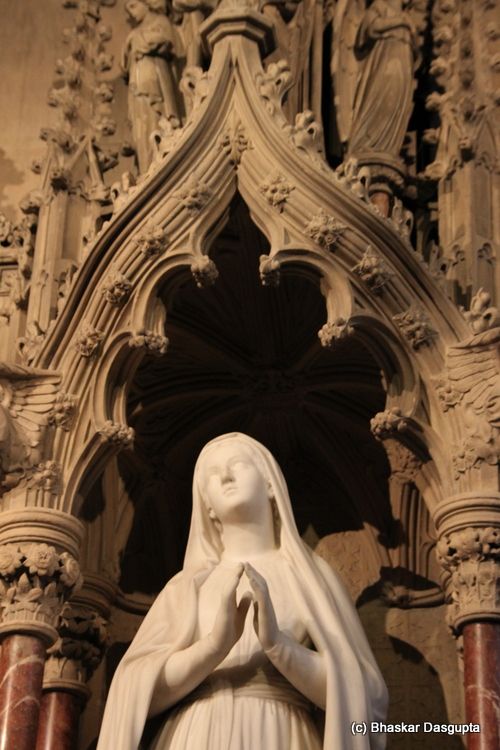 Next to the altar piece are these absolutely brilliant plaques.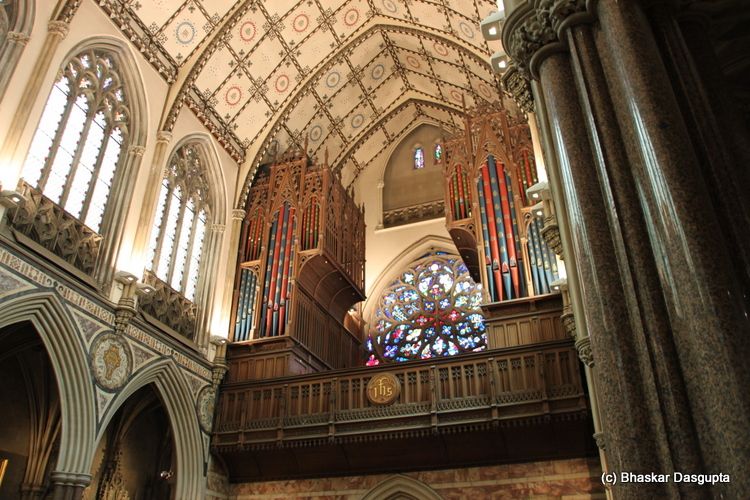 Looking back up at the organ structure on top of the rear entrance to the church. Beautiful. I move on to the right aisle.