I had visited this church before but it was a cold rainy overcast cloud. Then again, I had my big camera with me. This time, we were there on a nice sunny day but I only had my little camera with me.
The history of this church has already been explained in the previous post, so wont bother repeating it. Suffice to say that this was burnt down back in the 16th century and then a new one was constructed next door but this was left..thank God.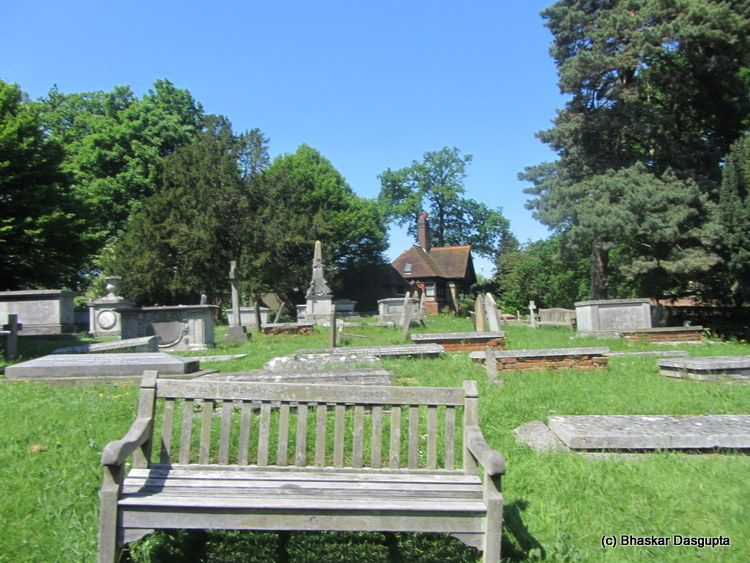 Its an old old old place, you can make out from the gravestones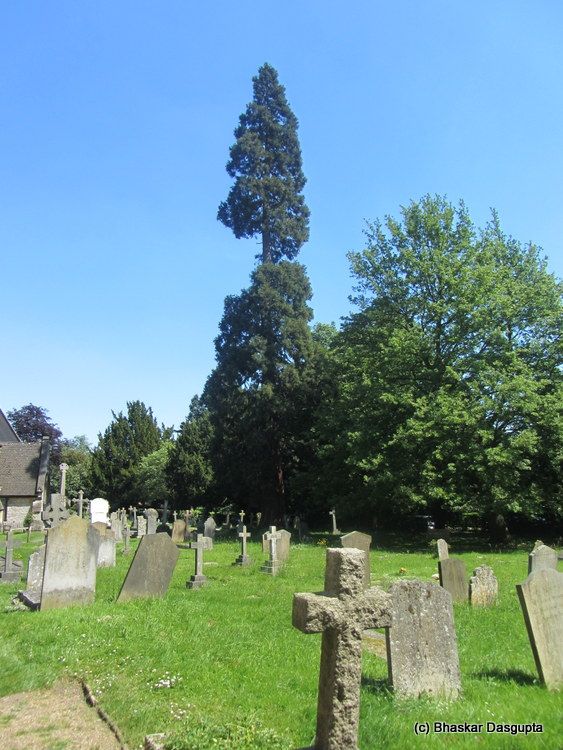 All of them are from local stone.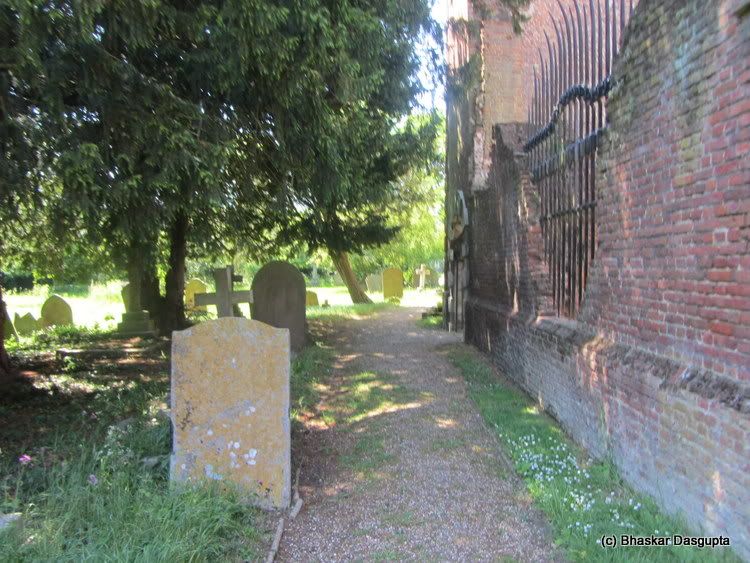 I turn the corner and here is the entrance.


Looking back at the path, you can see the new church in the background.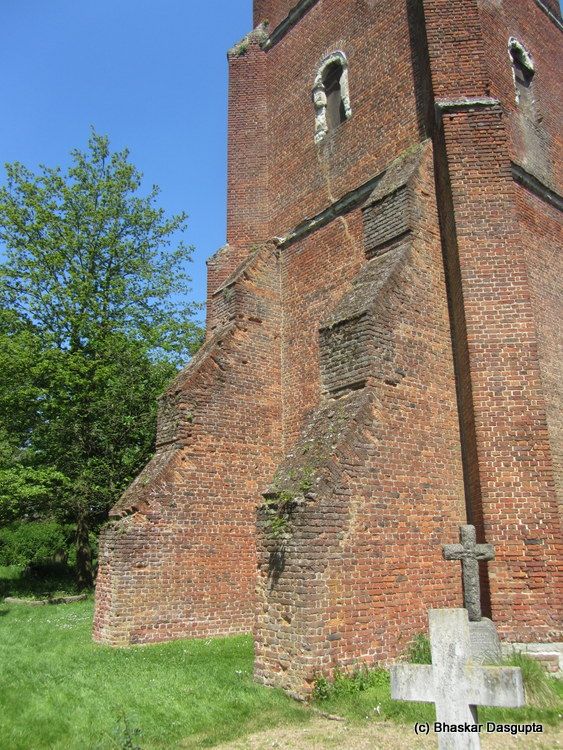 This is a brick church, so to support the bell tower, you need these buttresses.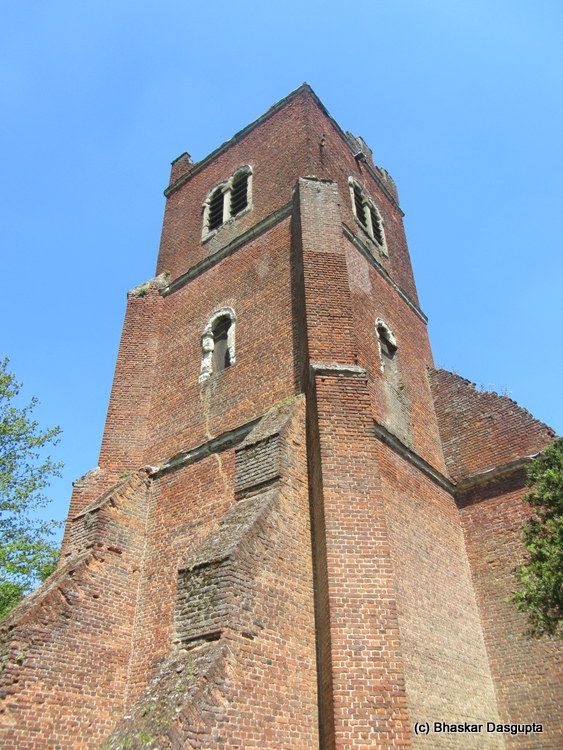 Stone can take weight better, But brick looks much better, no? beautiful warm tones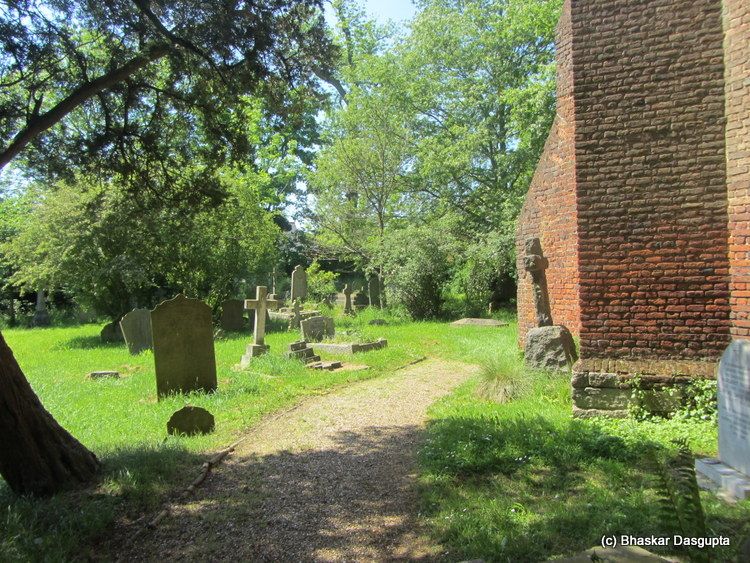 The path moves down the other side of the church


Lovely peaceful place, I would love to spend eternity in such a beautiful place.


And enter into the church, it has this lovely extraordinary tomb in the middle.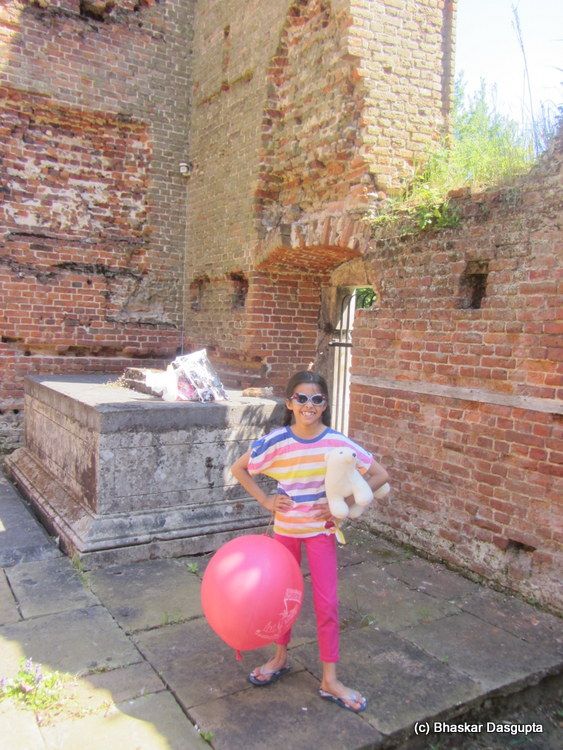 and two little ghosts pop up.


You look fatter from this angle, Baba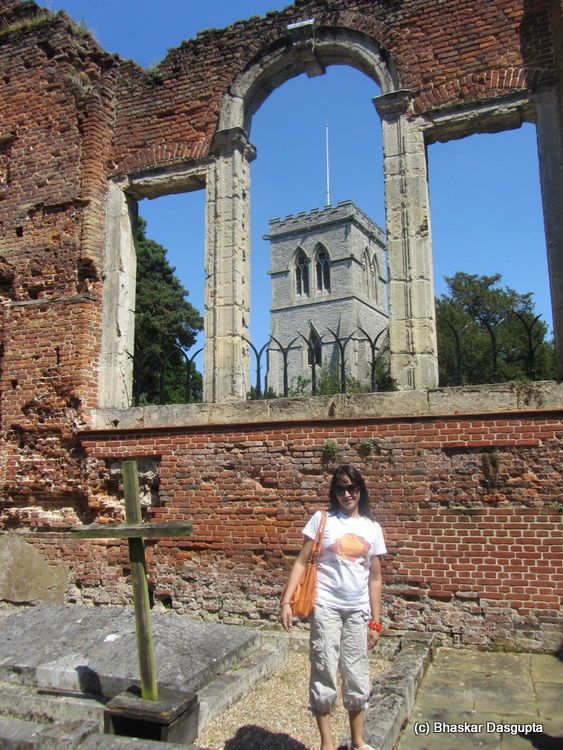 an angel in the old church with the new church in the back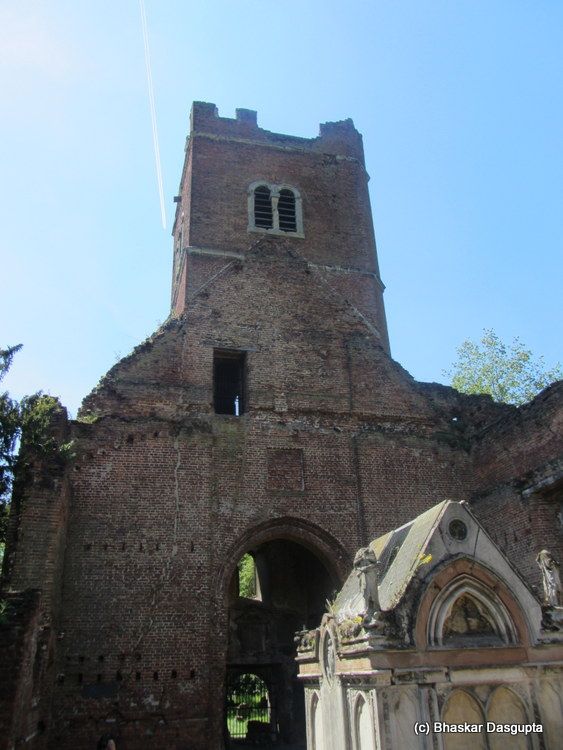 You can see the ancient brick structure, amazing, I touched it and they whispered to me of long lost services, heartbreak and joys that these bricks have heard inside the church for so many centuries.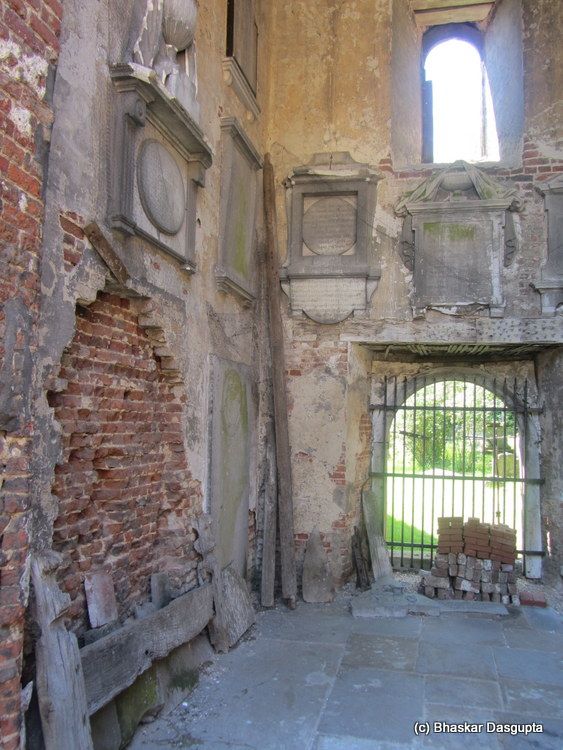 Move inside the bottom of the bell tower. There are anti pigeon nets on some of the old pieces.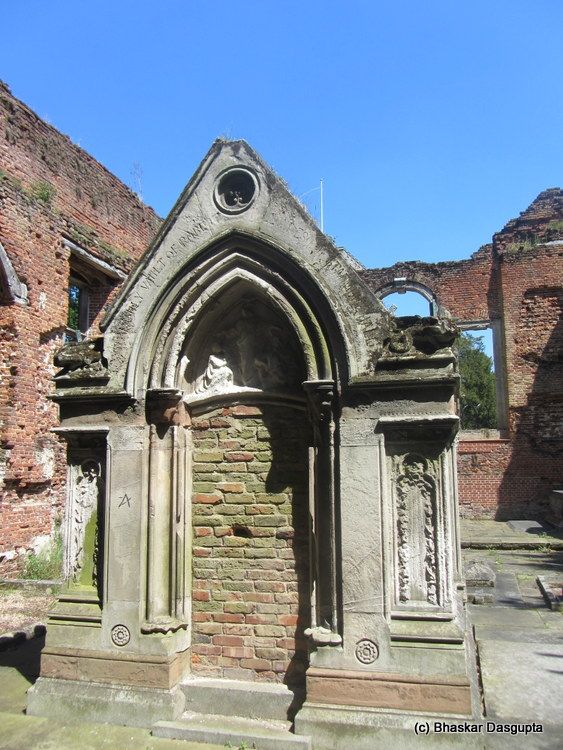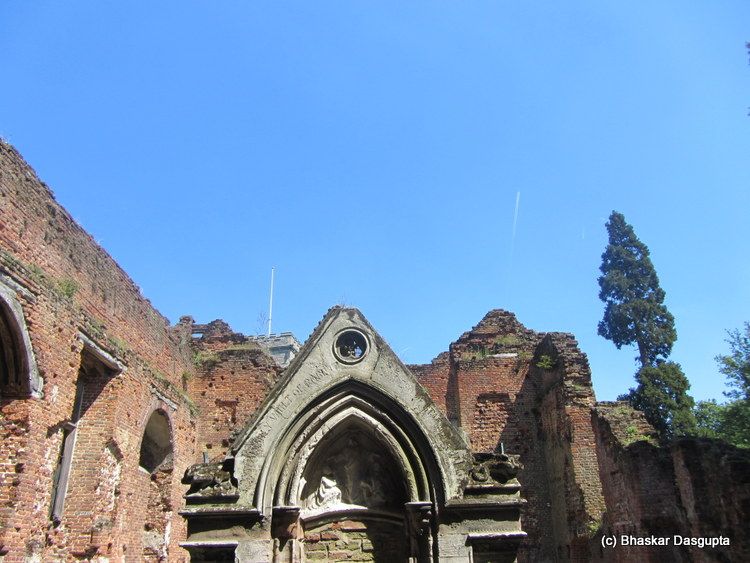 Looking back out at the old tomb in the middle of the church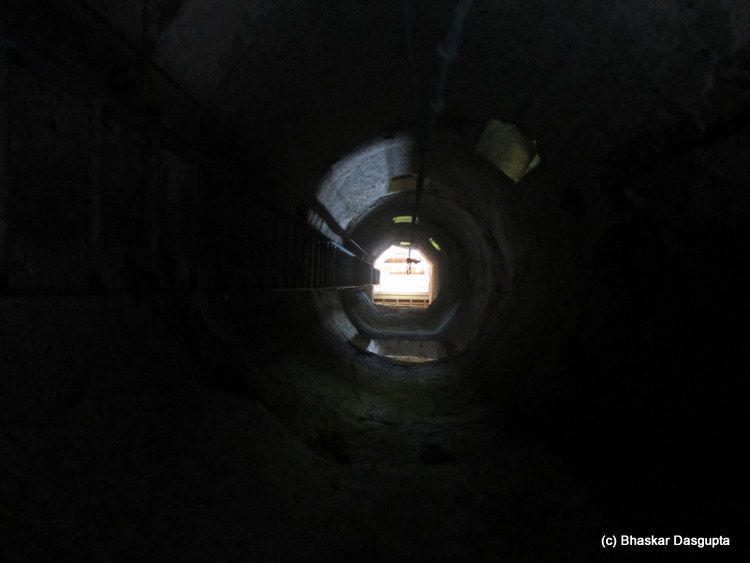 Crept inside and peered up the bell tower entrance. At one time, there was a wooden ladder here which would allow the bell ringers to climb up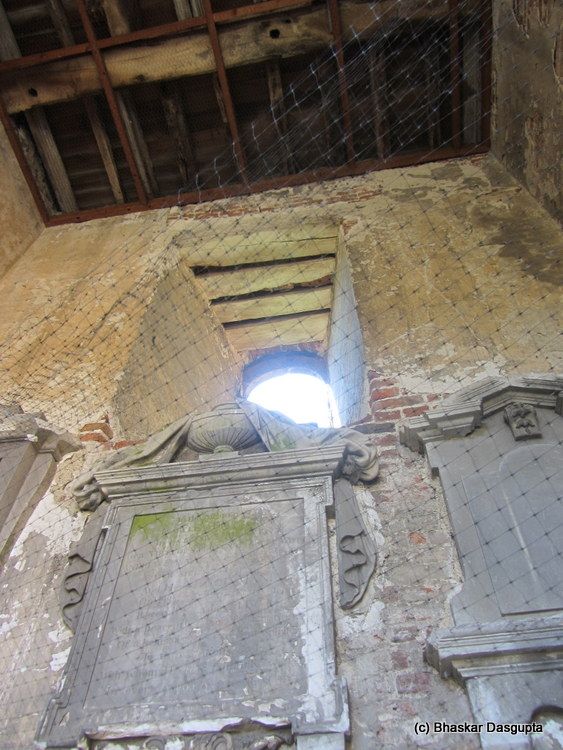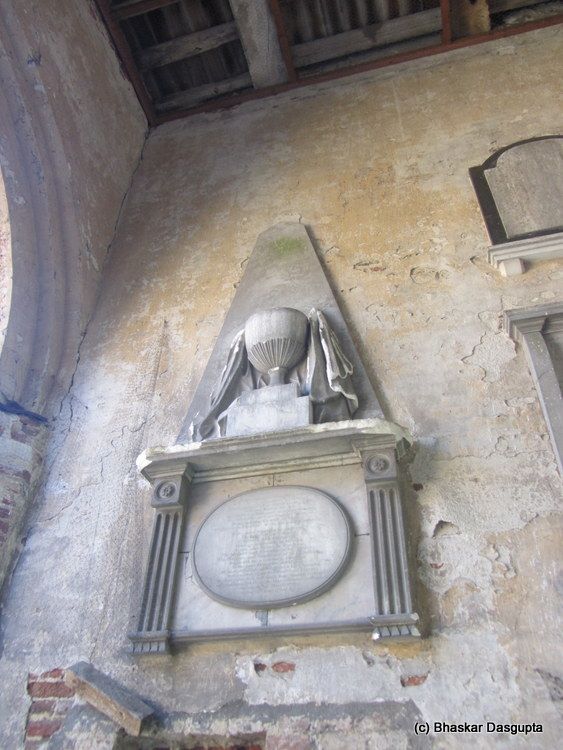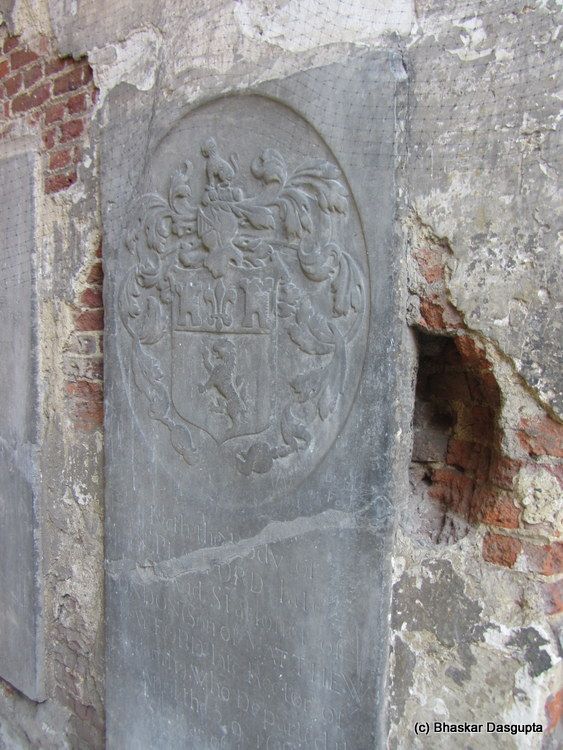 The memorial plaques have all worn away but you can still see many markings in ye olde English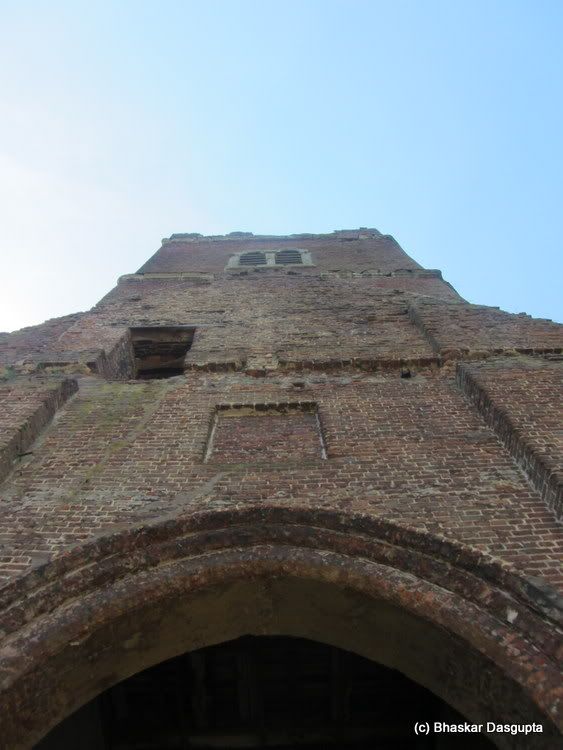 You can make out the niches and where the wooden supports for the roof were placed.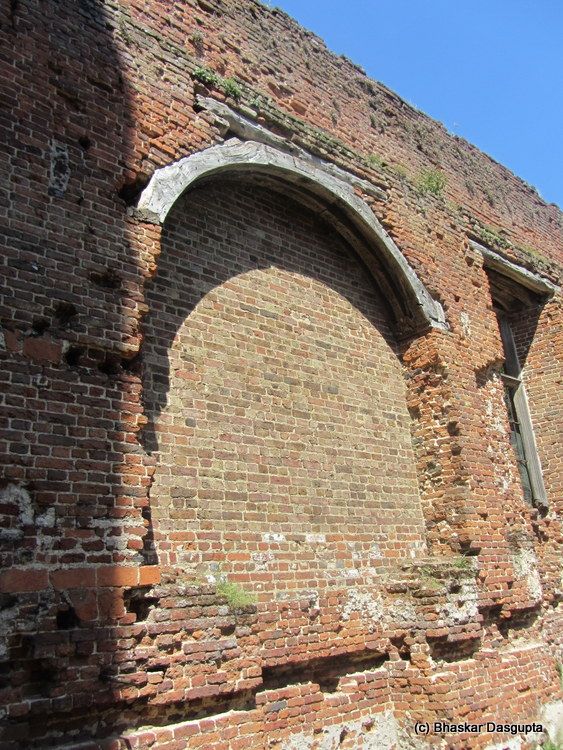 Can you believe the antiquity of this place? the window wood is crumbling away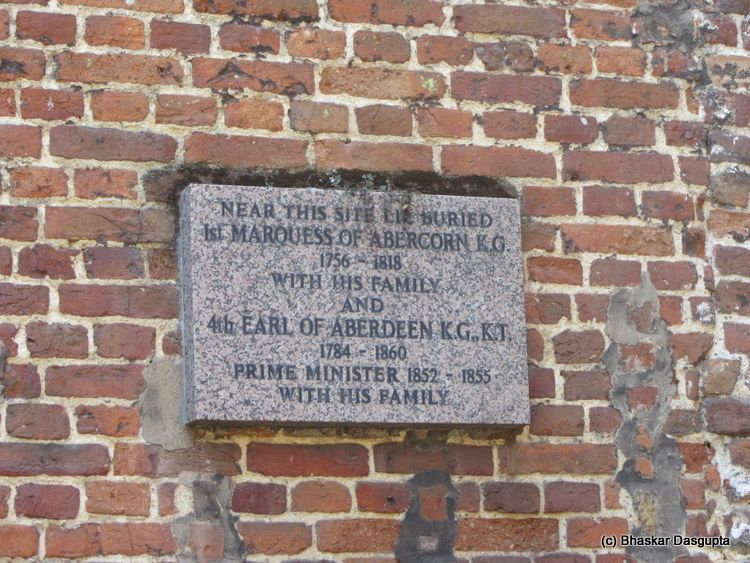 Hmmm, this was hallowed ground, eh?


The grave seems to be all down and out..even prime ministers get treated this way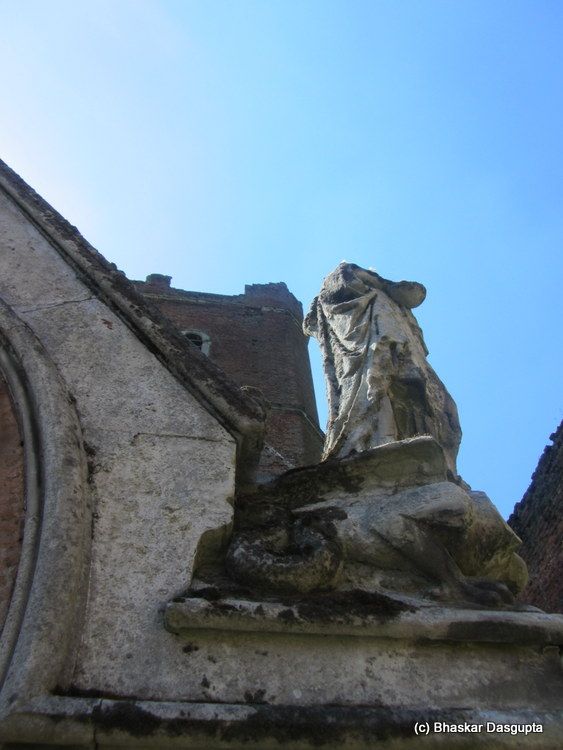 Some bloody vandal has scratched their initials on the plaque. May their arse's get scratched as well.


Another grave in the middle. Of course these tombs were erected after this church was abandoned, you wouldn't do this in a functioning church




Another view of the window.


The plaques and the bricked up doorway


A plaque talking about when this church was consecrated, way back in 1632.


The very attractive doorway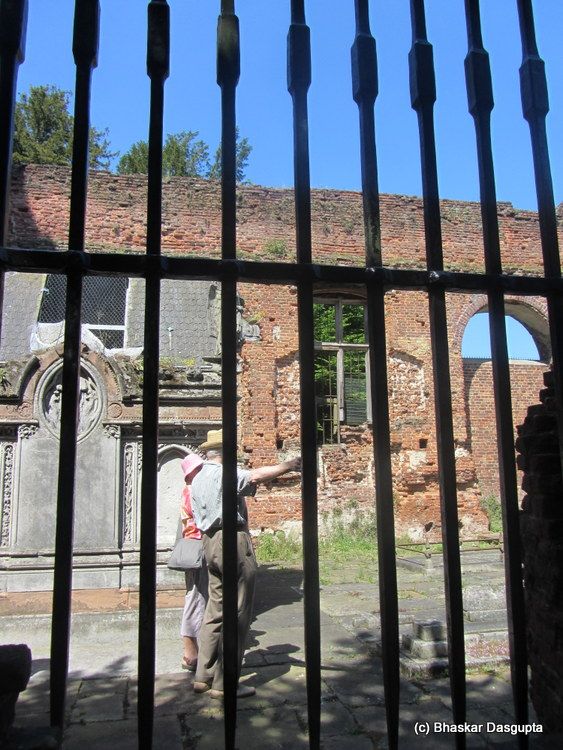 Viewing from the outside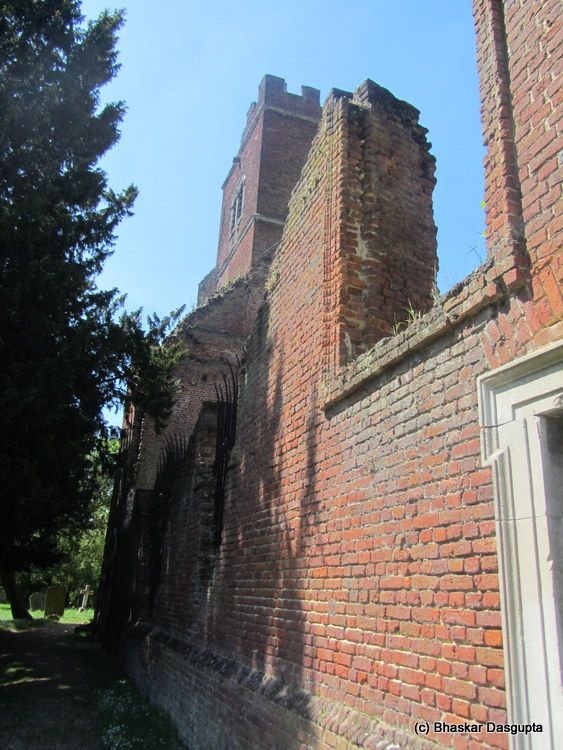 The walls are seriously thick, at least 2 meters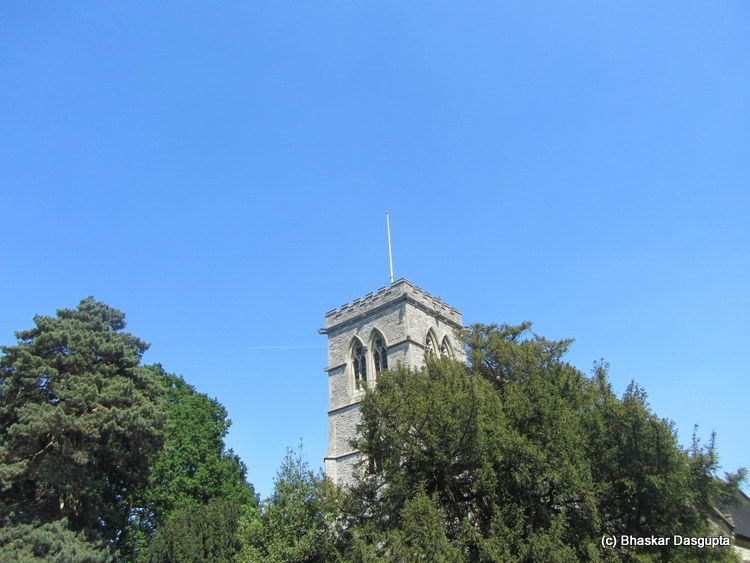 The gravestones have been embedded on the wall.


Looking back at the church



And wave a goodbye to the friendly ghosts..